Having a professional website is an essential part of operating a business today. An estimated 8 out of 10 customers search online to learn more about products and services before they make a buying decision. A business that doesn't have a website could be missing out on being a part of this crucial research and, ultimately, miss out on sales.
There was a time, in order to create a new website, businesses had to either hire an in-house professional with an annual salary to design and maintain a website or turn to dedicated web designers who can charge thousands of dollars for a basic website design. This cost was prohibitive for many businesses which is why simple website building tools were created by companies who wanted to cater to businesses that lacked web design experience and the significant budget to enlist the help of a professional.
The main goal of a website building service is to simplify and streamline the web design process. These tools typically offer a turnkey solution for businesses to build an online presence. Users can choose from existing templates or themes and then use the friendly design interface to customize their website to their own needs. Usually, there is no coding experience required in order to create a website using many of the popular website building services and some boast that businesses can create and launch a professional website in just a few hours.
As technology has advanced and more website building services have entered the marketplace, the functionality of these website building services has grown. Users of all experience levels can integrate essential services like marketing tools, membership services, e-commerce stores, and more with little more than a few clicks of their mouse.
Why you need a website builder
Operating a business today without a website is like driving without headlights. A website – similar to a business logo, whether one made by a professional logo maker or a logo you've created yourself – is an essential tool for any business. 
From a basic website with a blog, contact information, and location to a full-featured e-commerce store, different businesses will have different requirements for their website.
Website builders are meant to help businesses stay within budget when compared with traditional options like professional web developers. Many website builders bring multiple services like web hosting and domain registration into one place. This helps to simplify the process of creating and launching a website. More importantly, it ensures that businesses can have a clear, upfront cost for everything they will need related to their website. There is no need to shop around for all of these tools and services then spend time ensuring that they can all work together. Of course, there are some exceptions to that general rule.
Most website builders come with the following features as a standard offering:
Intuitive user interface and content management system for adding content like blogs, pictures, or videos

Professional templates that are customizable to create a unique appearance

Traditional customer service options like phone or email support as well as user forums, onboarding videos, and instructional articles

Storage for files like images or user-downloadable content

Ability to integrate apps or plugins for greater functionality
More advanced website builders may include e-commerce features, marketing tools, and email inboxes.
When you need a website builder
Any existing business without a website or currently using an outdated website should consider these website builders to present a professional online presence. New businesses that require a website are another great use case for website builders. Launching a new business can be expensive and website builders help keep the entire business budget in check.
Many businesses will discover website building solutions when they have exhausted other avenues. Here are a few examples where a website builder may be the right solution for a business:
An existing employee responsible for managing a business website leaves and management needs an alternative to hiring a new employee with a full-time salary

Website design was previously done by a professional and the quote to upgrade the site to a modern look with a responsive design was beyond what the budget can allow

A business that has been using makeshift solutions like a Facebook page in lieu of a website is looking to expand online presence

Users that are looking for access to new tools for growing their business like email marketing, e-commerce, and SEO tools for optimization purposes

New businesses launching that need a website as a part of their launch plan
Designing a website can feel like a daunting process but web builders aim to make the experience very user-friendly and take a lot of the stress away from businesses regardless of their experience level.
How to choose the right website builder
The first thing a business should do when considering using a website builder is to do an analysis of the needs of the business. What features are essential and which features are nice to have? Understanding the desired functionality of the business website makes it much easier to narrow down the search and choose the right website builder. Here are a few questions businesses should ask before exploring their options
Will products be sold online? If so, how many products will be listed and what are the gross monthly sales expected?

How many users will be contributing to the website? Are multiple user accounts needed or is one person managing everything themselves?

What is the level of coding experience and technical understanding? Does the business need a simple solution or does someone on the team have the technical know how to use an advanced website builder?
Those are just a few questions that can help streamline the search process and ensure the business ends up with the right website builder for their needs.
 1. Features
While most website builders offer the same basic features, many have their own unique selling propositions that may make them more appealing to certain businesses. One easy way to divide website building services into two camps would be to identify dedicated e-commerce providers and standard website builders. There is a little bit of crossover as some website builders offer e-commerce tools but these are often add-on features and not available in the lower tier price plans.
There are some important features to look for when choosing a website builder including:
User interface – how do users interact with the website builder to add their own content and create a unique website?

If e-commerce tools are available, businesses should examine how many products can be listed, what kind of payment processors are supported, the amount of commissions taken by the website building service, whether inventory can be managed through the website building interface, and if shipping integration is available.

What kind of marketing features are offered? Many premium plans include marketing tools or credits to use with other marketing services like Google AdWords.

How many themes and templates are included? A wide selection of themes makes it easier for businesses to create a truly unique website.

Is there an app market?  Are additional apps or plugins available that can add to the functionality of the website? Are these free or included with subscription?

Are web hosting services and domain name registration included in the subscription?
 2. Pricing
Many website builders offer free versions, as well as pro plans that can cost several hundred dollars per month.  Of course, the range of features that come with paid plans varies between the different website building services. At the lower end of the spectrum tend to be basic website building tools which allow businesses to launch a simple website with important information and a blog. At the other end of the pricing spectrum are the high-quality e-commerce platforms that come jam packed with features to help businesses sell products online and increase customer reach.
Setting a budget and understanding the important features for a business is essential. For example, a business that doesn't plan on selling online has no need for the more expensive e-commerce website builders.
 3. Ease of Use
Website builders cater to an audience that has minimal experience with web design. These tools are meant to do a lot of the legwork for users to cut down on time and cost. How user-friendly a website builder is should be one of the most important things to consider, especially for total beginners who have no experience with code.
Some website builders do offer more customizability for advanced users that would like to experiment with some basic coding and custom design.
 4. Customer Service
When building a website, especially for new users, there could be questions or troubleshooting that needs to be worked out. Advanced users may put less of an emphasis on customer service while new users may want to look to a provider with a strong customer support base which could include workshops, detailed information articles, videos, forums, and live chat support.
Some website builders only offer advanced customer support at higher price tiers. If customer support is important, businesses should ensure that the provider and plan they are choosing includes the level of support that they expect.
Our top 10 picks for the best website builders for small businesses
Here is our list of the best website builders available in 2021.
---
Squarespace

Squarespace is a very popular website building platform trusted by businesses around the world. The website editor interface is one of the most user-friendly platforms available while still offering deeper customization options for advanced users. The range of plans available from Squarespace allows for businesses to find the best plan for them and higher tier plans also allow for e-commerce functionality, including shopping cart integration. Squarespace customer support goes beyond the basics with the addition of webinars and workshops to help new users build a professional website.
See the full review of Squarespace here.
---
BigCommerce
BigCommerce is a website builder dedicated to e-commerce businesses, where user experience is top-of-mind. Each business plan from BigCommerce comes packed with tools to help online retailers and ecommerce sites be successful. Plus, BigCommerce takes things a step further by also offering personalized coaching and strategy at an additional cost for interested businesses. The pricing of BigCommerce is higher than many other website builders but this reflects the huge selection of features offered. For businesses that mainly focus on selling online, BigCommerce has all of the tools and support in one place.
See the full review of BigCommerce here.
---
Shopify

Shopify is one of the most popular e-commerce platforms used by businesses today. This popularity means that Shopify has a massive suite of official and third-party integrations that make it one of the most fully featured website builders available. E-commerce businesses can manage their entire business, both online and offline, using the Shopify website builder. Users can even purchase Shopify terminals to manage sales in brick and mortar stores or at pop-up shops. Shopify's pricing and customer support are competitive with other dedicated e-commerce website builders, and most users find the drag-and-drop editor to be extremely easy to use.
See the full review of Shopify here.
---
Wix.com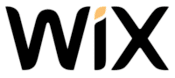 Wix.com is a website builder that's good for new users. The drag and drop interface makes designing a website and adding custom content feel simple. In fact, Wix claims that a new user can launch a website from scratch in just one afternoon. Hundreds of professional templates are available to choose from and the Wix App Store adds functionality for features like social media integration, e-commerce, email marketing, and more. Customer service includes a user forum and countless articles to help users. VIP support is also available at higher price tiers.
See the full review of Wix here.
---
WordPress.com

WordPress.com is the all-in-one product offered by WordPress. This powerful tool offers the popular WordPress editor as well as other essentials that new users need including web hosting, domain registration, blogging tools, and more. One downside of WordPress is that there is no out of the box e-commerce functionality. WooCommerce is a WordPress plugin that can be used to bridge this gap but users who are looking to sell online may prefer a dedicated e-commerce solution rather than linking plugins which can require extra effort for beginners.
See the full review of WordPress.com here.
---
Gator Website Builder
Gator Website Builder is the website creation tool offered by HostGator. Users get the benefits of HostGator's web hosting platform combined with a user-friendly website building tool. Everything businesses need to launch a site from professional themes to domain registration is all included. The pricing for Gator Website Builder is very competitive with the top pro plan even offering e-commerce integration. 24/7 customer support is included with all plans but priority support is only available at higher tiers. Gator Website Builder does lack some advanced features and functionality, however.
See the full review of Gator here.
---
WordPress.org

WordPress is one of the most popular website builders available, with an estimated 25% of websites currently using the tool. The solution from WordPress.org is a self-hosted solution, which means users must install WordPress on a web hosting server. This is a powerful, free solution with plenty of official and third-party plugin support to increase website functionality. Beginner users, however, may find some challenges with using WordPress.org as it does not offer a simple, turnkey solution and customer support can be lacking at times.
See the full review of WordPress.org here.
---
BoldGrid
BoldGrid uses the WordPress website builder as its interface for creating websites. However, BoldGrid puts a twist on things by bringing WordPress to the cloud. This is a tool designed with more advanced users in mind and it comes packed with customizability options, hundreds of included themes, a free stock photo library, and more. Users that choose BoldGrid will have to purchase web hosting and domain registration elsewhere which can add to the cost. Additionally, while BoldGrid customer support is relatively simplistic, the web hosts with which they've partnered provide phone and chat support.
See the full review of BoldGrid here.
---
Weebly

Weebly is a website builder that offers a low-cost method for businesses to build an online brand. The interface is designed to be very easy to use, even for first-time website designers. Advanced users can dig a little deeper with some HTML code to make even more customizations to Weebly's many included themes. The Weebly App Center enables even more functionality for users and higher tier plans even offer e-commerce integration. Live chat and email support is available to all users, even those who choose the free plan.
See the full review of Weebly here.
---
GoDaddy Website Builder
GoDaddy is a well-known name in domain registration and their GoDaddy Website Builder helps new users launch a website quickly with all the tools they need in one place. The basic customization options keep things simple for beginners but advanced users may find the tool lacks customizability. Pricing for GoDaddy Website Builder is very competitive and includes essentials like web hosting, 24/7 support, blog functionality, and the ability to accept payments through PayPal or Square. A library of support articles also helps new users launch a website quickly.
See the full review of GoDaddy here.