It's no secret that hiring quality employees isn't easy for employers. Also, many prospective employees have a hard time finding the right opportunity for their skill set, which leads to a difficult process for both parties. Websites like Careerbuilder and Mightyrecruiter can help, unfortunately they are expensive, with premium plans veering close to $1000 a month, which is beyond the budget for many smaller firms. Luckily, there's a wealth of free job posting sites where small business owners can find top-notch candidates, and where job seekers can browse a list of open jobs in their professional fields, without spending an arm and a leg.
Some websites like LinkedIn, also double as places to network with potential candidates and share thoughts via quality posts. On the other hand, platforms like Upwork cater to small business owners that need workers on a per project or freelance basis. This guide will cover a number of of the best free job posting sites in detail and cover their strengths and weaknesses.
---
Indeed

Indeed is currently the world's largest job board that has over 250 million job seekers. It allows small business owners to post jobs for free and to use tools like a resume database system. This resume database system enables employers to search for and message job applicants. Also, this tool can be used to ask certain candidates to apply for a specific job opportunity.
Besides this tool, Indeed offers employers many unique features like job screening questions, interview scheduling tools, application management, and an ATS or Applicant Tracking System. One of Indeed's main advantages is that it offers job screening questionnaires, which test a candidate's on the job abilities prior to scheduling an interview. For example, employers can implement real-life scenarios that are relevant to the job, like sales prospecting situations for sales jobs. This main feature allows the small business owner to cut through the vast candidate pool to find the best person for the job.
Pros
Indeed has several benefits besides these tools which include being cost-effective, customizable and easy to use. Employers and recruiters can post unlimited jobs for free, which can save money and get them exposure to many qualified candidates. One quality of Indeed is that it constantly updates users of fresh developments: employers can set notifications so that they will be notified when a candidate submits an application or sends them a message, while prospective employees can set up job alert emails that will notify them when a new job is posted in one of their categories.
Many candidates look for and apply to job openings via smartphones. Indeed has made their site mobile friendly to account for this and also gives employers mobile notifications. This feature allows both parties to stay connected and work efficiently on the go.
Cons
While Indeed has many advantages, it's not perfect as there have been some negative reviews regarding receiving too many messages from unqualified candidates. This can make it harder for an employer to focus on the right candidates and will cause the hiring manager to waste time sorting through resumes.
Some ways that employers can prevent this is by stating to only apply if the candidate has certain licenses or years of experience. Using these statements will cut down on the number of irrelevant resumes. Also, Indeed also lets employers integrate their applicant tracking system or ATS, which filters resumes by skills match and keywords. So, employers can list certain requirements or licenses that one might need to become hired. Resumes that don't have these won't move on to the next level.
Pricing
Indeed's main functions are free, but it does offer job ads called sponsored posts. These job posts rank at the top of the website and are similar to Google Search Ads. Like google search ads, sponsored posts appear at the top for specific keyword searches and follow the same performance-based pay per click (PPC), model.
Sponsored jobs start at $5 per day and can be worth the investment as they're more than 5 times as likely to be clicked on than standard posts. Also, Indeed offers employers another subscription-based premium option called Hiring Campaign, and its price varies on customer needs.  Hiring Campaign has more customizable features which include consultations on sponsored jobs, advertising budgets and best ways to use a company's ATS.
---
Glassdoor

Glassdoor is another main website for posting jobs and it also allows employees to review companies. For example, both current and former employees can find their company on Glassdoor and give it 5-star ratings in categories like pay, work-life balance, growth, and CEO approval. They can leave detailed reviews regarding the pros and cons of working there along with interview tips for prospective candidates. Employers are realizing that Glassdoor reviews can help encourage or discourage a candidate from taking a job. Therefore, many small business owners have realized the importance of maintaining positive Glassdoor reviews by creating good corporate cultures, having fair pay and growth opportunities.
Keep in mind that Glassdoor is technically a paid site that lets employers post jobs for free during a 30 day period. Once the free trial is done, it could cost between $199 to $699 per month depending on the number of job postings (maximum is 10 per employer).
Features
Glassdoor has many features like job posting, advertisement, and recruiting platforms. It also helps employers brand themselves online to obtain the best employees. The job posting product helps employers write quality, compelling job descriptions that will attract top talent and weed out unqualified candidates. This option also helps employers create job descriptions that will be optimized for keywords that candidate use when applying for jobs.
Also, Glassdoor also helps small business owners reach more candidates through paid advertising. Similar to Indeed, Glassdoor lets employers pay more for job posts that will rank higher on this website. It functions similar to a PPC program and these prices aren't available on the website. Employers will have to contact sales to obtain a quote for their unique advertising needs.
One unique advertising feature that Glassdoor has is placing job listings in targeted emails. It recognizes the power of email marketing and sends tailored emails with job postings to various candidates. Employers can pay extra to use this service, which will forward their information to candidates that use email alerts.
Pros
More targeted candidates: Glassdoor is free for candidates to use and leave reviews for employers. Therefore, these candidates take more time to search for an opportunity that fits their salary, schedule and growth requirements. This is much different from standard sites that have people send resumes to companies without understanding what the business does. It allows candidates to be more selective and not send out excessive applications.
Glassdoor is a top job board in terms of connecting employers with candidates and facilitating lasting careers. In fact, per the per company, job seekers on this site are more than twice as likely to be hired than candidates from other sites. Also, Glassdoor job seekers have a 30% higher retention rate as they can learn more about a company's offerings in detail prior to accepting the job.
Cons
Expensive pricing: Glassdoor prides itself on quality traffic and informed candidates. Therefore, it charges a premium for employers to reach these candidates. These costs could seem expensive, but they would be worth it in the long run if the small business owner was able to attract and retain a quality employee who adds value to the business.
---
JobSpider

This site was created after its owner, Chris McGarry, was fed up with fake Craigslist job inquiries and other shady dealings. Craigslist has a bad reputation of being a spammy website, with robots, fake inquires and dishonest dealings.
Fortunately, JobSpider bypasses most of this by simply allowing people to post resumes for free on a big database. Employers can filter resumes by certain titles and keywords, which makes it easier for them to find quality candidates. Also, this site is free for both employers and candidates to use. The only charge would be for bulk job importing for employers, with this nominal fee varying per industry, employer and job type.
Features
One major advantage that this website has is the many integrations it has with larger sites. For example, resumes posted on this site can flow to larger job boards like Simply Hired and others. Also, most ATS systems can integrate with this site, which allows employers to filter resumes based on their custom standards.
This site has a section that educates viewers on scams and how to prevent them. The owner is very passionate about these tips and includes popular ones like:
Avoiding jobs or business opportunities that require upfront fees

Refraining from calling 900 numbers that charge high fees

Being wary of poor English and bad grammar in

job listings

or emails

Not falling for common work from home scams like envelope stuffing, sewing or some medical billing opportunities
These resources will help prevent scams and act as a guide for those that have been scammed.
While this site isn't as technically detailed as other large job posting sites, it does have common services like email alerts. Prospective employees can select from a dropdown on a job posting if they'd like similar jobs to be sent to their inboxes.
Pros
Another main advantage that this site has is that the resumes are directly entered by job candidates. They're also updated frequently, which ensures freshness. This is much better compared to other job sites that just copy and paste the same resumes from other job sites.
Cons
This site is ethical and is very user-friendly. However, it doesn't have the additional services that other sites have, including messenger systems. Larger job boards have built-in messaging systems that make it easy for instant communication. Job Spider also lacks comprehensive analytics dashboards that help employers learn about traffic, candidate details and more.
Overall, it can be a good site to use to start the hiring process, but it would be prudent to complement it with other options like niche specific websites or ones that have a larger audience.
---
AngelList

Startups and the tech industry are greatly impacting business, especially the recruiting industry. This is the industry in which AngelList places its focus: oodles of jobs on this site emphasize roles that range from web development, app design, graphic design, and SaaS (Software as a Service) Sales.
Luckily, AngelList offers free job posting and hiring. This has made it very popular among influential tech companies and some of its users include Uber, Yelp, Hinge, and Patreon.
Also, this site is pretty simple to use and it has a three-step process:
Create a start-up profile. This area allows businesses to create a page about themselves and they can go into detail regarding their products, services and unique features. It could be wise to use this page to discuss the company's history and if they're backed by venture capital funding.
Post Jobs. This stage would have the employer write job descriptions that sell candidates on why they should work with that particular business. The job descriptions should be optimized for popular keyword phrases and include day to day responsibilities, projected pay along with important qualifications.
Match with candidates. Employers can use this final step to match with qualified, prospective candidates. No more digging through inboxes nor sorting through hundreds of resumes. This stage also allows both parties to be introduced to one another if there's mutual interest.
Features
AngelList as the name implies, also allows companies to connect with Angel investors. Angel investors are wealthy individuals who invest in startup companies for high returns. These investors usually are accredited investors, which means they have a liquid net worth of at least $1,000,000. This feature can be helpful for younger companies that are not only looking for quality talent but also need funding.
Angel investors, employees, and employers can connect with each other using a system called connects. Once the other party has accepted a connect, they can message each other. Also, it's possible to integrate other platforms like Twitter and Linked in to find connections. Anyone can use these social media platforms to invite potential connections onto the platform and build relationships. These features allow employers to spend less time sorting through resumes and to build real connections with candidates.
AngelList also has very clear terms and conditions which prohibit shady business "opportunities" like MLMs and pyramid schemes. Since it's a smaller, niche job board, it's monitored often for dishonest opportunities and it encourages employers to post pay ranges. These factors will make it easier for an employee to choose a company that fits their compensation requirements. Many companies like to keep compensation a secret for most of the interview process, which can waste both the candidate's and employer's time.
Pros
Free and Easy to Use: AngelList is free for both employers and candidates to use, which is nice compared to other "fremium" services. For example, many platforms offer free services, but it's almost imperative to pay something to get the most out of it. Also, many companies report that this platform is easy to use and simple to connect with angel investors along with job seekers.
Cons
Lacks the exposure and advertising tools: While this website is free to use, it lacks the exposure that larger companies have, and the list of jobs on offer is not quite as varied and extensive as many competitors, which may be a deal breaker for many prospective employees. Some companies prefer to cast a wide net, and this site's small user base and lack of advanced marketing strategies could be a deal breaker.
---
ZipRecruiter

ZipRecruiter is similar to Glassdoor as it's a well-known job website that lets users try the service before they buy. It has grown its database to include millions of resumes from job seekers along with many job postings in various industries. However, many job seekers have noted that ZipRecruiter mainly caters toward entry-level roles. Despite this, there are some managerial and high paying roles on this platform, but they're just not as frequently seen.
Features
Like other sites, ZipRecruiter also integrates with other job boards like Resume.com and Salary.com and acts as a feeder to them. This simply means that ZipRecruiter resumes and job postings can flow to these sites. In fact, this site claims it sends resumes to over 100+ job boards, which gives the employer a wide pool of applicants. In addition, employers can send their ZipRecruiter job to designated Facebook and Twitter accounts, which provides even more exposure.
Also, ZipRecruiter has state of the art technology like employee screener questions and a mobile-friendly interface. Both employers and candidates can interface with each other via mobile, desktop and can receive notifications through either platform. Similar to Indeed, ZipRecruiter's screener questions are meant to cut down on unrelated resumes.
Pricing 
This platform has three main choices which are Standard, Premium, and Pro. The standard option includes the features discussed above along with reusable job slots and starts at $249/mo. Premium plans have all the features of a Standard plan and go further by offering employers job placement in email blasts. Pro plans are the most comprehensive plan and let employers link their external ATS to this site and offer Traffic Boost, which places job postings at the top of relevant searches. Unfortunately, prices for the Premium and Standard plans aren't available to the public, meaning that a hiring manager must set an appointment with sales to obtain a custom quote.
Pros
This site is also known for great customer service and its many features like interview screening. These let hiring managers find answers to their questions quickly and find relevant candidates easier. Customer service is available via phone, email or chat and has received excellent reviews as can be seen on TrustPilot.
Cons
This website isn't perfect and has received some negative press related to job quality posting and billing during free trials. As mentioned earlier, this site doesn't usually have managerial nor higher level opportunities which can frustrate job seekers. Employers looking for more tenured employees might be better off using a site like Glassdoor on Indeed that includes more of these positions.
Other users have mentioned they've been billed during a 30-day free trial and didn't receive notifications prior to the renewal date. These insufficient notifications can make it easy for users to forget they're being billed, resulting in them paying for a service they might not be using.
---
FlexJobs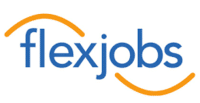 FlexJobs is a unique niche job website catering to part-time and remote workers. In fact, remote work is becoming more popular with 40% of all companies in the world offering candidates online jobs that can be performed remotely without heading in to the office. This once privileged work style is becoming more common, and FlexJobs has taken advantage of this trend. Also, these jobs are carefully vetted by FlexJobs, which means "opportunities" like MLMs, envelope stuffing schemes and the like are excluded. It also has jobs in many categories like full-time work, entry level, managerial level and even on a freelance basis.
Features
FlexJobs lets employers send an invitation request, allowing them to post unlimited jobs for free. This usually takes several weeks and is not meant for those that need to fill a role immediately. Employers can pay an additional $119 or $179 for premium job placement, which places their listing towards the top of the search engine for related terms. There are also resources that help employers like guides on remote employee management, tutorials and even discounts to remote working resources like software or coworking spaces.
FlexJobs offers a Pro plan that has additional features like email marketing placement, monthly data reporting, and custom account support for $399/mo. It also includes access to branding and consulting services, which help employers effectively sell themselves to prospective candidates. Eventually, this premium service lets them cut through the noise to find the right fit for their organization.
Pros
Per popular review site, Site Jabber, FlexJobs has mostly positive feedback out of 224 total reviews. Users have mentioned that the site is user-friendly and has legit job postings. FlexJobs has a dedicated team that filters opportunities which greatly eliminates scams and spam. Also, reviewers have commented that this site helped them find quality remote jobs with full benefits and that the nominal subscription of per $14.95 month or $49.95 per year is affordable. For this flat rate, employers are granted unlimited job postings unlike most other websites of its kind. This price scheme is very cost effective compared to the costs of premium packages for employers. Paying a small fee might seem wasteful in the short run, but it can pay dividends in the long run if it results in a job seeker finding a quality, long term opportunity.
Cons
This platform has some drawbacks, with customer service being one of its biggest ones. Users have complained of slow or even non-existent service when requesting assistance via online chat. Others have lamented that the customer service should be better as it charges job seekers to use the job board. It has also received negative feedback for including many opportunities that can be seen on free job boards like Simply Hired, leading some users to believe that the subscription fee is a waste.
---
SimplyHired

Simply Hired is a job site aggregator, meaning it sends open positions to over 100 different career sites, including Indeed. It allows employers to post jobs for free, see recommended candidates, and receive job applications. While this site allows employers to post jobs for free, it also has paid sponsored job listings. Similar to other sites, this places each job posting higher in the search results. The prices aren't available online and the employer must contact sales to get a tailored quote for their situation.
Features
Besides sending job postings to hundreds of job boards, Simply Hired has many great tools like their salary estimator. The salary tool lets candidates compare salaries among industries, locations and job titles.
Related to this, Simply Hired also has guides on a variety of positions like nursing, truck drivers, warehouse workers and more. These pages show the average salary for each position along with compensation ranges for related titles. Also, it shows relevant listings to these titles below the salary ranges. It has other simple features like a mobile app and filters for job search. Unfortunately, it lacks more comprehensive features like screening questions, email marketing, and employee vetting services.
Pros
Many users have stated that Simply Hired is easy to use and have given it positive reviews for being free. Other employers have enjoyed the salary tool and that this site is frequently updated. The salary tool gives both employers and employees an accurate compensation range, which prevents either party from being shortchanged.
Cons
Simply Hired has many negative reviews that emphasize a lack of quality positions. Unlike other programs like Toptal or JobSpider, this site doesn't put as much effort into stopping scams. Unfortunately, this has led to many scammers posting fake jobs and using other spammy tactics, hurting both employees and employers.
Also, some reviews have mentioned that Simply Hired has randomly shut down posts for no reason. One specific review mentioned that Simply Hired has shut down postings that advertise freelance positions, despite giving employers a freelance option on the job post.
---
Upwork

Upwork is the end result of the merger between former freelance sites oDesk and Elance. Both these freelance sites joined forced to create Upwork, which is one if not the largest platforms for freelance work. It differs from traditional job search engines as most employers just need assistance with one-off projects and usually just want to hire contractors. This can be helpful for small business owners that need temporary help and don't want to pay expensive employee benefits. However, they must be aware of the various pros and cons of using contractors compared to standard employees.
Features
For being a site geared towards contractors, Upwork has many great features for employers like free job postings, defined parameters, contract systems, and time tracking programs. It allows small business owners to pay contractors through the dashboard, message freelancers and review proposals. Generally, small business owners would post the task they need assistance with (i.e copywriting), which results in them receiving proposals from freelancers. While it's free to post jobs; there are additional fees for features like unlimited invites to freelancers, account management, and talent sourcing.
These proposals are similar to cover letters as the contractors are selling their services to the employer. The employer can view each contractor's profile, reviews, certifications, qualifications, and past work. This allows them to find quality freelancers with a good track record and that can communicate well.
Contractors post an hourly rate on their profile, but they have the option to either work hourly or per project. Employers have access to a work diary that tracks an hourly contractor's time spent on a project. This way, contractors can't rip off small business owners by stretching out projects or claiming more hours than they actually worked.
Upwork also makes it easy to communicate with freelancers via instant messaging and its mobile app. On top of that, it has a secure online database that allows employers and contractors to share work safely. This makes it easier for contractors to submit work and make any corrections.
Pros
Upwork has many advantages like being free to post jobs and having robust tools like messaging, filters, and time tracking apps. It also allows employers to create milestones, which break up larger projects into smaller chunks for freelancers. Employers also approve each milestone and can release the funds to the freelancer once each specific task is complete.
Cons
While this platform has many advantages, it has some drawbacks. One drawback is that it can suspend quality freelancers without notice. Unfortunately, it has a track record of suspending profiles for no quality reason. Also, Upwork can have expensive fees for both the employer and the contractor. It charges $49.99 for its Plus account to $499 per month for its Business Account, which can seem excessive for the benefits they provide. Upwork also takes 20% of the first $500 of a freelancer's earnings per client. While these fees decrease to 5% for recurring client work, many freelancers believe they're excessive and are starting to avoid the platform entirely.
---
Toptal

Like Upwork, Toptal emphasizes outsourcing work to contract or freelance workers. It differs as it primarily focuses on more high-end freelance work like web development, web design, financial projects and more. Due to this, most of the opportunities on Toptal are higher paying, meaning there won't be any low paying gigs that would be seen on Upwork.
For example, pricing starts at $60 per hour for developers and ranges up to $200 per hour for financial consultants. Some users also choose to hire contractors on a part-time weekly basis, which starts at $1,000 per week.
Features
Toptal has a unique deposit system that gives the employer security by being able to try out a few providers for a project. It requires a deposit of $500, which will be used towards a freelancer's invoice and website fees, should the small business owner decide to move forward. If not, Toptal will refund the $500 deposit. The first step hiring managers should take is to schedule a free call, to assess their needs and be matched with potential candidates.
From there, Toptal matches employers with candidates and it states that this process takes less than 24 hours with 98% of new engagements passing the no-risk trial period. It also proudly claims that it has a rigorous vetting process with only the top 3% of freelancers making the cut. Part of this process involves testing each freelancer's English abilities, as many freelance sites like Fiverr are filled with workers from developing countries like India that can barely understand English. This step makes Toptal a great choice for those looking for top-notch freelancers, as language barriers can make tasks harder than they should be.
Pros
Per TrustPilot, Toptal has a 9.5/10 rating out of 900 reviews, which attests to its quality offerings. Users have commented that Toptal makes the hiring process more efficient and has contractors that have impressive qualifications like PhDs along with decades of experience. These reviews also state that the customer service is reliable and prompt. One of Toptal's highest-rated features is the initial consultation, which customizes each employer's hiring plan.
Cons
Luckily, Toptal has very few negative reviews. However, these reviews mention the high prices that these contractors charge. Some users believe that these fees are overpriced, but need to realize that the high fees are worth it, provided the contractor adds value to the business. Most contractors on this site are high quality, but some have made occasional mistakes like creating buggy websites. For example, one negative review stated that some developers submitted mediocre work that needed to be corrected several times.
Bottom line
Small business owners understand that hiring and retaining top-quality workers isn't easy. On the flip side, it's not easy for a prospective employee to find a quality position. Fortunately, there are some top-notch websites that allow employers to post job opportunities for free.
These sites also have other benefits like being able to share articles and message prospective candidates.
Also, some sites like AngelList are geared toward tech start-ups, while others are meant for freelance workers.
Prior to posting on any site, it's important to know the most popular options like the ones selected here. This will help the small business owner focus on using the right platform for his or her business.