Starting a business? Our number one pick for registered agent services is Northwest Registered Agent. 
Northwest Registered Agent

Same day filing service
Affordable pricing
Strict ethical code

Visit Northwest

ZenBusiness

Low cost
Quick turnaround
Expert service and support

Visit ZenBusiness

Incfile.com

Your first year is free
Wide range of services
Technical support

Visit Incfile
Find the best registered agents in your state
There are many different tasks that business owners must fulfill prior to starting a profitable business. They must also do many different ongoing chores like employee benefits, keeping up with tax deadlines, and managing HR. One of the most important actions a business can take is to choose a registered agent for its Limited Liability Company or LLC. 
How do registered agent services work?
Registered agents are very important teammates for any business that is structured as an LLC. An LLC is advantageous as it's quicker and cheaper than other business entity options like S or C corporations. More importantly, it separates business owners' personal assets from their business and protects them from legal liability. A registered agent receives process of service notices, government communications, and compliance documents on behalf of the LLC.
Having a registered agent also protects the owner's privacy as mail will be forwarded there instead of a personal address. These professionals can also assist businesses with filing taxes like estimated payments staying current on legal issues like possible lawsuits or judgments and general service of process. Occasionally, this agent could play a larger role in the firm by being more involved with the operations. For instance, some registered agents can assist with other important business tasks like even assisting with product logistics.
If a business owner operates in a state that he or she doesn't live in, it's required to use a registered agent. The reason for this is that each state wants to ensure that there is a contact person for the business during typical business hours. It's important to note that P.O boxes aren't sufficient and that the registered agent must have a physical address.
What to look for in a registered agent service
While it's possible for a business owner to act as his or her own agent, it's not advised. Having a registered agent can make life easier by dealing with important tax and legal deadlines. Most business owners are very busy and having the right partner to tackle these tasks will greatly enhance efficiency. Also, most registered agents aren't that expensive and usually cost between $67-$150 per year. Some businesses might want to bootstrap and be their own registered agent to save money. However, they might incur higher costs with this strategy as making mistakes with legal and tax regulations could cost them thousands of dollars.
Some important factors to consider when evaluating a registered agent service including price, state availability, software, types of services, and customer service.
Price

:

It's important to consider the fees each service will provide. Some providers have tiered fees, which means that the annual fee decreases each year the business uses them. It might be tempting to go with the cheapest option, but it's important to consider the value of each package. For example, some low priced options just include articles of organization, name check, and other basic features. On the other hand, higher-priced services include legal consultations and personalized compliance support. It's crucial to consider the business needs as well as budget.

State availability

:

Some smaller providers, as well as contractors, just do business in certain states. Conversely, many nationwide providers like Rocket Lawyer operate nationwide. Choosing a nationwide service reduces paperwork and unnecessary headaches.

Software

:

Technology plays a huge role in efficiency, which makes it important to have the right software. For example, Corpnet is a registered agent provider that has an excellent compliance tool. Business owners can use this tool to automate compliance tasks and keep track of important deadlines. This compliance software is color-coded and very user-friendly, which can make Corpnet a good choice for those that want quality software.

Types of services

:

Some registered agent providers offer more than just assistance when starting LLCs and corporations. For instance, Rocket Lawyer and Legal Zoom provide their client base with the option to consult attorneys, create wills, powers of attorney, and other personal legal forms. Therefore, businesses should consider if they have other legal needs outside of the business structure. Rocket Lawyer allows them to create important legal documents and have them proofread by an in-house lawyer through document defense.

Customer service

:

This factor is extremely important as it can make or break an experience. Many providers have knowledgeable and prompt agents available for 12 hours a day during the week. These long hours make it easy for a business to solve their questions quickly. Also, the representatives must be ethical and polite, as some services have rude representatives that just want to make a quick sale.
It's also important to consider other resources a registered agent might have like FAQ sections, blogs, and social media channels. Registered agents that have active social media channels with educational resources demonstrate that they care about client education.
Common registered agent definitions
Like many business and tax topics, an organization comes with its own set of important vocabulary. Therefore, it's wise to know some fundamental definitions to improve knowledge in this industry as this will make the process easier.
Some important terms include but aren't limited to:
S corporation

:

An S corporation is one of the more common business structures aside from an LLC. It allows business owners to create a separate entity that can have up to 100 shareholders. This structure also has pass-through taxation which results in only the shareholders being taxed. 

So if a corporation has earnings, these wouldn't be taxed, but instead, are taxed when passed down to the shareholders. Shareholders can receive a corporation's earnings in the form of interest, dividends, or share appreciation. Business owners can also reduce their self-employment tax by categorizing earnings as corporate distributions instead of salaries. Yet, they should be mindful to be careful with categorizations as the IRS heavily scrutinizes S corps.

C corporation

:

A C corporation has some similarities to an S corp, but companies can have more than 100 shareholders with this structure. Thus, it can be a great tool for companies that want to sell their shares on public markets like the NASDAQ. C corps are also subject to double taxation, which means both the corporation and shareholders get taxed. This means it doesn't have the pass-through taxation S corps are entitled to.

EIN and IRS form SS-4

:

An EIN or employer identification number is an important tool for expanding businesses. EINs are required when hiring employees and are useful for other business purposes like obtaining bank financing. In fact, most registered agent service providers like the ones below include EINs in their premium packages. IRS form SS-4 is used to apply for an EIN, with some services automatically filling this form out for their customers.

Operating Agreement

:

This agreement outlines the ownership and member duties of an LLC. It clearly defines partners, business roles, and financial terms. This document also describes the relationships between employees and management.

Corporate Bylaws

:

Bylaws are very similar to operating agreements as they accomplish similar tasks. However, bylaws are only used by corporations. They also have to accommodate the more complex structures that corporations have like double taxation and outside parties. One main difference between the two documents is that individual members of the board of directors aren't named parties in the bylaws.
---
Northwest Registered Agent

Northwest is a great middle-of-the-road option for businesses. It has affordable packages, standard services, great customer support, security, and morals. The packages aren't the cheapest option, but they include a free year of registered agent service and many important features like articles of incorporation as well as EINs. This firm is also very ethical as it doesn't sell your data to 3rd parties and takes security seriously. It hosts its own servers and writes its own code, which enhances security.
See the full review of Northwest here.
---
ZenBusiness
ZenBusiness provides a simple and affordable service to incorporate or form a business. They provide clear guidance, helping you fill out the necessary paperwork, pay the appropriate government agencies, and grow the business of your dreams. 
See the full review of ZenBusiness here.
---
Incfile
Incfile stands out as the best price performer for registered agent services. The cheapest package allows users to create an LLC for as little as $49 plus state fees. This package also includes a free year of registered agent services. Having a free year of registered agent services makes it a price performer as other providers charge their users for this separately. Incfile is great for those looking for affordable prices, but the silver package only has the bare essentials, not including an EIN. It also has mostly positive customer service reviews, which makes it more competitive than other options.
See the full review of IncFile here.
---
Harbor Compliance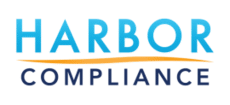 Harbor Compliance was founded in 2012, which makes it one of the newer companies on the list. However, in that time, they have served more than 25,000 different organizations. The company's demonstrable success for both corporate and nonprofit clients has led to unprecedented expansion in recent years. Not only by adding industry experts to their staff but also by bolstering its service and software offerings to meet the evolving needs of large national organizations.   
See the full review of Harbor Compliance here.
---
LegalZoom
LegalZoom is one of the most well-known providers on this list. It has served millions of customers since its inception and also provides legal services. Like Rocket Lawyer, users can consult with attorneys and create legal documents like wills. This makes it a good option for those that want a variety of services. LegalZoom provides standard registered agent services, incorporation, and LLC formation. Unfortunately, it has received many poor customer service reviews, which mention extremely high wait times and condescending attorneys. It's a large firm, but it shouldn't forget about great customer service. Also, the price points aren't as affordable as other competitors like Rocket Lawyer and IncFile. Both these services give their users tons of value for low prices.
See the full review of LegalZoom here.
---
Rocket Lawyer

Rocket Lawyer is similar to LegalZoom as it offers legal services including attorney consultations and personal legal forms. It was selected as the best all-around as it has affordable pricing, positive reviews, and the largest variety of services. Rocket Lawyer also has a subscription plan, which costs just $39.99/mo. Subscribers also receive free services like document defense, legal forms, and hefty discounts on registered agent services. This option also has great technology, customer support, and operates in all 50 states. These factors make it an excellent all-around choice for business owners.
See the full review of Rocket Lawyer here.
---
InCorp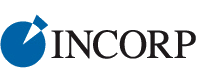 InCorp also provides businesses with organizational assistance, educational resources, registered agent services, and more. It also has tiered pricing, which rewards long term users with cheaper fees. For example, a year of registered agent services starts around $100 for the first year and goes down to $67 for the 5th year. It also provides many resources like books, guides, and important business certificates that other services don't offer. These add-on products are reasonably priced and options like important business certificates can help businesses establish credibility with lending institutions.
See the full review of InCorp here.
---
Bottom line
Business owners have many tasks on their plate, with the business organization being one of the most important ones. Choosing the right business organization is extremely important as it can protect against legal liability, allow companies to sell their shares on public markets, and even reduce taxable income.
An LLC is one, if not the most common business organization choices, which makes it crucial to have the right registered agent. This agent serves as an important member of the team and can assist with document filing, forwarding mail, and protecting a business owner's privacy.
Each of the seven options that were discussed has its own unique pros and cons regarding their registered agent as well as other legal services.