Find and Compare the Best PEO Company:
There are 957 PEO companies In the USA. Find out which is the best match for your needs.
As the old cliche goes, a business's most important assets are its people or as many human resources professionals refer to as "human capital". Therefore, it's imperative for small business owners to have systems and partners that can manage their employees. Fortunately, there are organizations called professional employer organizations or PEOs, that help business owners manage important HR tasks like payroll, health/life insurance, tax administration, and regulatory compliance.
Having the right PEO firm can greatly benefit a small business, as those with PEOs grow approximately 10% faster. It also prevents a business from prematurely going out of business as those with a solid PEO partner are 50% less likely to close down. This comprehensive resource will cover fundamental information about employee leasing, benefits, and the best PEOs for small businesses.
What is a PEO?
A PEO, or professional employer organization, is a type of HR outsourcing service that helps small to mid-sized businesses manage HR tasks like payroll, employee benefits, business insurance, and compliance.
The PEO industry has taken off in recent years, becoming one of the fastest-growing business services industries by experiencing employment growth at a rate 14 times higher than the US economy, overall. This growth has a lot to do with increasing scrutiny of business practices: companies of all sizes must comply with many complex regulations ranging from tax payments to insurance requirements and everything in between.  These tasks can be overwhelming, which is why it would be prudent to partner with a reputable PEO firm.
PEOs can assist with more than just administrative tasks, but can also provide employers with important HR solutions like workplace pieces of training and conflict management solutions. If a small business owner invests in training his or her employees during the onboarding phase; they will be able to perform their jobs more efficiently with minimal mistakes. In fact, many younger workers like millennials state that a company that has a solid training program would entice them to work there.
Some employers might be too busy or want to save money by not having training. However, this is "penny wise and pound foolish" as this will cost them more in the long run. Also, employees who can't develop their skills within the company would be more than 12 times likely to leave.
Top PEO benefits
Find and Compare the Best PEO Company:
There are 957 PEO companies In the USA. Find out which is the best match for your needs.
Using a quality PEO has many benefits which include but aren't limited to:
Preventing a business from a shutdown
Increasing growth
Benefits administration for small businesses involves being able to access large business benefits packages like 401(k)s, dependent care, and tax-advantaged healthcare accounts like HSAs, HRAs, or FSAs. Many small businesses have limited funds and would have a difficult time finding plans that are within their budgets. However, PEOs have deep networks and can reach out to the proper retirement or insurance provider. This can save the business owner thousands of dollars in premiums spent.
HR outsourcing which could include recruiting services. Posting job descriptions online, updating employee handbooks, and having interviews can be daunting, which is why PEOs perform these duties on behalf of their clients.
Being regulated on a state level. Firms that have to comply with state regulations generally have better reviews and won't conduct unethical behavior.
Keep in mind that a PEO might serve several small businesses and that each client's employees would also become employees of the PEO, which is referred to as co-employment. This model completely outsources HR tasks to the PEO, which lets it negotiate for the best prices on benefits based on volume.
What to look for
Using a solid provider can be great for small business owners that want to entirely outsource their HR, employee benefits, and training programs. However, they give up control and are subject to the PEO's whims. For example, employees might become upset if they have to switch insurance providers based on PEO's demands. Therefore, some progressive employers like to keep these options internal to prevent losing control. Some business owners successfully manage these processes by hiring competent HR administration professionals and by utilizing payroll/HR software. For instance, the right software platform like Gusto can automate processing payroll, paying employee taxes, and generating employee offer letters.
Businesses that want to use a PEO instead of bringing operations in-house should ask themselves these questions:
Will the PEO dedicate minimum hours per week to my business?
Could they come onsite in case of an emergency or complex issue?
Will they have a dedicated contact or do employees have to sort through a phone tree with multiple departments?
Can the PEO make impartial recommendations, knowing they might be legally liable for this advice?
Who will be responsible for which employee benefit tasks? This can be a blurred line as it can be tough to determine if the employer or PEO is responsible for a tax filing mistake.
What services do I truly need? PEOs often provide their clients with one flat rate for multiple services. Yet, each business owner should examine what they do and don't need to obtain a price that fits his or her budget.
How does the PEO price its services? Usually, they price services using the per employee per month (PEPM) or a percentage of payroll per month. It's important to evaluate which option makes the most sense for business needs. Also, pricing can become tricky, as it can fluctuate based on industry, size, location, and performance.
Does the PEO offer flexibility and efficiency? Many of them are large organizations that have their insurance providers set in stone. Younger, more adaptable firms might have a problem with having limited options. Related to this, some PEOs aren't very tech-savvy and might use excessive systems for each task. Instead, it might be smart to work with one that uses consolidated software.
PEO mistakes to avoid
There are a few common mistakes that every business owner that is considering hiring a PEO should avoid:
Don't use one for the short term. Instead, carefully analyze providers that could add value for years to come. Longevity will also prevent the hassles that are associated with leaving one like possibly having to change EINs and reestablish insurance as well as retirement plans. Since a PEO would pay taxes on behalf of the business, these taxes would be filed under their EIN, not the business owner's EIN.
If a small business owner must leave a PEO, he or she should try to leave it around the first of January. This would give both the PEO and business a fresh start. If he or she can't do this, it's wise to leave right after one of the quarterly tax deadlines.
---
Find and Compare the Best PEO Company:
There are 957 PEO companies In the USA. Find out which is the best match for your needs.
CoAdvantage: Best Overall


Features
CoAdvantage has some of the most standout features we could find from a PEO company, and while it might not have the sheer variety or organizational force of some of the titans of the industry, it does have some of the best organizational and recruitment tools we found. If you need to expand your company and find the best talent to do so, CoAdvantage should go to the top of your list.
In what they call CoAdQuantum, which is their online portal, business owners and managers will have access to a wide variety (about 70) of different types of sheets and reports, ranging on information from payroll to earnings and more. It can help you identify top performers and teams as well as let you know which aspects of your business might require a bit more attention. This combined with the tools provided to help you screen potential hires and help organize applicants means that with CoAdvantage, you have the complete package in terms of HR administration features.
All of this is on top of what you can normally expect from a PEO company, of course, and CoAdvantage can provide for any payroll management needs, as well as benefits administration, life insurance, compliance and risk management concerns, and more (we recommend talking to them if your business has unique needs). There are few complaints about these services, and they only have been improving over the years as CoAdvantage grows as a company. Industry-specific options, however, might be lacking compared to other companies, and specialized industries might want to find a PEO company that can meet those challenges more directly.
Price
Price is always variable depending on the size of your company, the services you are getting from the PEO company, and additional factors. Larger companies will likely get better rates, and prices may change over time. We can say that CoAdvantage remains competitive, however, and we have found no evidence that they are overpriced with what they offer.
To determine the exact price for working with CoAdvantage your best and only path forward is to get a quote from them, especially if you are interested in their tools and services. Remember that even if a PEO is a bit more expensive, you might be able to save far more in the value you are getting.
Customer Service
There are few complaints about customer service to be had about CoAdvantage PEO, and CoAdvantage takes any customer service requests seriously. There is a dedicated team that allows for a quick response time to both emails and phone calls, and many customers swear by the support they receive from CoAdvantage when they need it.
However, in the past, some customers have noted that due to the rapid growth of CoAdvantage, customer service can appear a bit disjointed. That being said, CoAdvantage has become far more stable in this regard in recent years, and you should have no problem no matter where you are and what industry you are in.
---
Amplify PEO


Features
Offering a full-service solution for your PEO needs, to start with we will say that Amplify PEO is lacking nothing in terms of standard and expected services. You will be able to get a full set of payroll management and benefits services, access to medical, dental, and vision benefit plans (among others), aid with HR and retirement solutions, and risk management and compliance solutions including safety reviews and worker's compensation coverage support. These benefit plans are available to companies of all sizes.
A full online portal provides everything both managers and employees need all in one place, complete with the ability for employees to access paystubs and manage their benefits, whatever category those benefits happen to fall under. The centralized nature of their platform, along with the detailed reports they offer, will likely mean saved time for both you and your employees in the long run.
While it may be missing some of the more specific and specialized features other PEOs may offer unless you are looking for them or have an equally specialized business, you should not need them and the features offered by Amplify PEO will be more than enough. You might even find that their growth programs are something special in themselves.
Price
As with most PEO service providers, the price you will be paying for their services depends heavily on the size of your company and what services or packages you will be getting for your company. Unfortunately, there is no baseline available to work from outside of the fact that Amplify remains competitive in its pricing. 
While it is not as transparent as other PEO service providers, this is partially because you are getting a more customized solution. To that end, it is impossible to give an exact prediction here as to what you will be paying. Instead, it is strongly recommended to get a quote from the company if you are interested in their customer-oriented, full-service approach and find their offered features agreeable.
In terms of value, clients state they experience 32 percent quicker growth and 21 percent savings on related costs, so you will not be trading convenience for money. Instead, you will be saving both time and money once your company is set up with their services.
Customer Service
Quality customer service is clearly one of the standout features. They proudly state that they are human-focused and when you call you will always be talking to a human and get a human solution, so no worries about automation. This is a somewhat rare situation among PEO service providers and is a point to be valued.
We could find few complaints with the company when it comes to customer service, and while there are not many customer reviews currently written about Amplify PEO, what is stated is only positive, mentioning that human focus and attention to the specific problems of the client.
---
Paychex: Best PEO for Large Companies


Features
Paychex is a national PEO and payroll provider that has been around since 1971, is publicly traded, and has tens of thousands of employees nationwide. The company has been expanding fast in recent years, having recently acquired Oasis, the largest privately owned PEO in the country.
Paychex is one of the few PEOs to have both IRS and ESAC credentials which confirms its strong reputation. Paychex offers business owners full-service HR support, including employee management tools, health insurance, life insurance, retirement plans like 401 ( k ) s, and everything in between. It also provides its clients with tools to help them meet compliance standards like COBRA compliance along with safety protocol. For instance, clients can utilize on-site safety inspections, workplace safety training, return to work programs, and online safety pieces of training on over 80 topics.
In addition to its breadth of services, Paychex is a very tech-savvy company. For example, it lets clients view their business data on the go using a secure and user-friendly mobile app. It also has a tool called Tax Pay, which can help users easily file and pay business taxes. Besides being an efficient PEO, Paychex can serve businesses of most sizes from those with just 5 employees to firms with over 1,000 employees. However, it does have a minimum requirement of 5 employees, to ensure the business is credible. Overall, Paychex's wide range of features renders it the top PEO solution for a business's money.
Price
Paychex charges businesses per employee, instead of a percentage of payroll basis. It also allows clients to cancel anytime, provided they give a 30-day notice in writing.
Another flexible perk includes being able to mix and match services, instead of paying for a non-negotiable bundle rate. This benefit can make it easier for businesses to choose what they need on a budget-friendly basis.
Similar to most larger PEOs, Paychex doesn't have straightforward pricing available on its site. However, viewers can request a free quote by contacting sales via phone, email, or even online chat. Despite this, third-party reviewers have stated that Paychex charges less than $100 per month per employee for businesses with less than 10 employees. Fortunately, Paychex does offer tiered pricing based on the volume of employees, and business owners can learn about this more by contacting sales. Besides this standard fee, Paychex has charged other supplemental fees like a one-time setup fee of $200 and W2/1099 admin fees which are an additional $123 per year.
Customer service
Overall, Paychex has received positive reviews for its customer services as it has different representatives for different services. For instance, users can contact an HR generalist who can assist customers with both basic and in-depth HR needs. They can also access representatives that specialize in areas like health insurance, retirement planning, and more.
Some negative reviews mentioned that the pricing was too high compared to its competitors. Paychex can charge higher for its services as it has a strong brand, but younger companies that want to save money might be better off using Justworks at only $49/mo. It's received some negative feedback for having slower service, but this makes sense as Paychex has a vast client base. Yet, when users were in contact with an agent, they believed that the agent was friendly, competent, and not trying to push upsells.
See the full review of Paychex here.
---
TriNet: Best PEO for Tailored Industries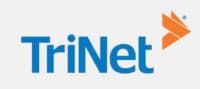 Features
TriNet stands out from other PEO service providers on this list by having per industry solutions. For instance, it has solutions for architecture, finance, retail, hospitality, and more. This means that each dedicated representative will be knowledgeable about not just payroll, but also industry-specific rules and regulations. TriNet hosts an excellent HR platform allowing for employee self-service so that employees can manage their own needs. It also has typical offerings like payroll, retirement plans, background checks, health insurance, and employment laws compliance services. However, it differentiates itself by providing employees with substantial discounts to third-party retailers like ATT, Verizon, Hyatt, and more.
As it's a fairly large PEO, it has partnered with over 15,000 businesses and will pool each new customer with these businesses. This can save them significantly on insurance premiums, but they'll be stuck with TriNet's carriers.
Price
This PEO doesn't have fees based on employee minimums or percentage of payroll. Instead, it only charges on a per-employee basis. It also doesn't have a long-term contract, but requires business owners to provide a 30 day written notice should they want to cancel. While this flexibility is nice; its services are bundled. This can save the customer money, but it can also make it difficult to create a custom solution.
Pricing can be based on numerous factors like industry and the number of employees. However, it does provide tiered discounts for businesses that have over 20 and 100 employees. Also, most fees generally range between $100-$130 per employee for firms that have between 20 to 100 employees. Businesses that have less than 20 employees could expect to pay approximately $150-$175 per employee.  These pricing models are pricier than other options but could be justified by the number of services they provide along with their numerous per-industry solutions.
Customer service
Unfortunately, TriNet doesn't have the best customer service reviews as can be seen from the aggregate 1.5-star rating on consumer affairs. These reviews mentioned that tax and employee information was inputted incorrectly. They also complained about poor technology, especially regarding their online platforms. Many users gave negative feedback stating that the portal was hard to use and had a poor design.
While it has mostly negative reviews, it does have IRS and ESAC accreditation. Both these certifications confirm that TriNet is a financially stable company that has passed rigorous standards.
Also, it has many resources like blog posts, videos, and other helpful demos on its site. These features can help clients solve problems without calling support. Using video tutorials on their site makes them stand out from other businesses that just have a blog and social media posts.
See the full review of TriNet here.
---
ADP TotalSource: Best PEO for Risk Management/OSHA Services
Features
Headquartered in Miami, Florida, ADP is one of the largest PEOs in the United States, just behind Insperity in terms of the total number of employees. It has been around for over 50 years and is publicly traded. These traits mean that ADP is a very stable firm, can offer various solutions and operates in all 50 states. Like most PEO companies, ADP TotalSource offers fundamental HR services like payroll, recruiting, HR management, employee insurance policies like disability insurance, and labor law compliance. It helps businesses track tax payments and payroll data via a mobile app, which is very convenient.
However, it goes above and beyond standard offerings by providing risk and compliance services. For instance, it can help business owners with complying with major health and environmental laws. It does this by having onsite inspections along with OSHA reporting and compliance services. OSHA or the Occupational Safety and Health Administration is a US-based organization and its purpose is to reduce workplace injuries and fatalities.
Price
While ADP works with businesses of all sizes, it does have certain minimums to use its PEO services. For example, it requires businesses to have at least two employees and minimum annual payroll amounts based on the owner's state. Even though the payroll limit can vary, it has a payroll limit of $75,000 for New York-based businesses. Also, payroll limits can be reduced if a business has sufficient employees.
Unfortunately, ADP doesn't provide transparent pricing on its site. Instead, it prompts viewers to book a demo or call sales to learn more about pricing. Online scheduling is more convenient than other options, but keep in mind that its PEO has a flat bundle fee. Business owners that pay this flat fee might pay more than they need to, especially if they don't use certain services.
Customer service
ADP has mixed customer service reviews with some saying that the representatives were prompt and empathetic, while others reporting some representatives having poor training. Some negative reviews mentioned that the service wasn't the best as the representatives had poor product knowledge, despite doing their best. It's received great feedback for its mobile app, which is easy to use, accessible, and lets business owners check complex reports.
It has also been given praise for being able to accommodate growing businesses that have added employees in a short period of time. Business owners who have done this stated that ADP greatly facilitated getting their benefits up to speed. Lastly, one piece of negative feedback that stood out was raising the fees and that's not surprising as most large corporations do this frequently.
See the full review of ADP Run here.
---
Justworks: Best PEO for Businesses with Few Employees

Features
Justworks is a relatively new PEO service as it was established in 2013 and helps business owners with payroll administration, performance management, new hire onboarding, insurance, hr administration, and compliance services. Since it's a younger firm, it places a high premium on technology and uses online applications, 24/7 service along with chat messaging to enhance efficiency. It's also a good choice for younger businesses as it only requires small business owners to have just 2 employees to use their services. This is a great advantage seeing many larger, more established PEO firms in the United States have higher barriers to entry.
Some of the most powerful features include letting employees enroll in benefits online and completing payroll tasks on behalf of the business owner. All the business owner needs to do is have his or her hourly employees fill out electronic time cards and Justworks will do the rest. The payroll service also handles paying quarterly taxes, issuing W-2s, and complying with other tax laws. While this company has great fundamental services, it lacks comprehensive risk management services. So business owners that need safety training, online inspections along with related needs might be better off elsewhere.
Price
One of the best aspects of Justworks is its low-cost, transparent pricing. Many larger people companies try to have convoluted price structures and aggressive sales reps, which frustrate prospects.
It has two main packages which are Basic and Plus for $49 and $99 per month. These amounts are also per employee and there are discount tiers for businesses that have more than 25, 100, or even 174 employees. In addition, business owners can also be eligible for a 15% discount if they choose to pay on an annual basis.
The Basic plan includes basic features like payroll processing, PTO management, HR consulting, accounting software integrations, W2/1099 management, liability insurance, commuter benefits, and more. A Plus option would include everything in the basic plan, but would also have health benefits, 401(k)s, and life insurance. Also, this plan would include health and fitness benefits like gym memberships. Younger, active employees might consider this plan to attract healthy employees and encourage healthy lifestyles, which enhances productivity.
Customer service
Justworks has great customer service and users can access friendly, efficient representatives via email, phone, or chat. Many older companies might have chat systems with excessive steps, but Justworks has chat systems that make it easy for prospects to book a demo on the spot. It also has a blog and resource center with helpful tips and guides on many hr-related topics. While it's not on TrustPilot or BBB accredited, it does have a 3.8 out of 5 status on Facebook. These reviews are mainly positive and mentioned how the company saves others money and time with HR administration tasks.
See the full review of Justworks here.
---
XcelHR: Best PEO for Micro Businesses

Features
XcelHR is one of the best PEOs for small businesses as it has very flexible acceptance standards. For instance, it only requires businesses to have one employee and there are no payroll minimums. Instead, it lets business owners pay a percentage of their payroll or per employee. Like most PEOs, it doesn't require long term contracts but does state that business owners must give a 30 day written day notice prior to canceling.
XcelHR has many standard offerings like health insurance, payroll filing, life insurance administration, retirement plan, and other employer services. Like ADP and Paychex, it also offers risk management services like on-site inspections along with OSHA compliance resources.
This firm also offers an ASO (administrative services option) that provides basic features without a co-employment model. Generally, these resources are basic and could involve W2/1099 forms, talent acquisition, and simple employee benefit plan services. Unlike a PEO, it'd lack risk management solutions, workers compensation, and retirement plans.
Price
Like other larger companies on this list, XcelHR doesn't have straightforward pricing on its site but has users fill out a form to contact sales. However, it doesn't have payroll minimums, long term contracts, and only requires small business owners to have one employee.
One of the best pricing advantages it has is flexibility. Some PEO companies have a flat bundle rate that can't be customized. However, XcelHR gives customers flexibility by allowing them to mix and match services, giving them significant savings. Also, most similar companies charge around $50/mo. per employee, if the company has less than 20 employees. If a business owner wants to pay based on a percentage of payroll, then they would charge him or her 2-6% of their payroll per cycle. Other comprehensive companies that have various services and a strong brand could charge as high as 11%.
Customer service
One of XcelHR's best advantages is that they give each user two dedicated support specialists, which are HR and payroll administration specialists. By having two experts, small business owners can obtain more detailed and custom answers to their questions. It's also been praised for having quick customer service reps that weren't interested in pushing products. They also have various social media channels and blog posts that could help clients answer their own questions.
XcelHR has a 6.8 out of 10 rating with only one customer review on TrustPilot. This review wasn't the best as it complained about employee turnover along with a difficult-to-use client portal.
---
Find and Compare the Best PEO Company:
There are 957 PEO companies In the USA. Find out which is the best match for your needs.
Infiniti HR: Best Peo for Franchises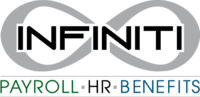 Features
Infiniti HR is one of the best options for business franchises. A franchise is pretty simple and just involves a larger business like McDonald's or Subway (i.e franchisors ) selling ownership to a few of its stores to local, prospective business owners called franchisees. These prospective owners would manage the store and be entitled to its profits while giving the corporation a sizeable cut. A franchise can be a great way for someone to become a business owner without building anything from scratch and help larger businesses expand.
It helps all types of businesses and especially franchisees with managing payroll, employee benefits like worker's compensation insurance, and managing tax deposits. Besides this, it can enable each customer to pass specific, important standards like ERISA, OSHA, and HIPPA. Its regulatory compliance services related to ERISA and HIPPA could also be very helpful for financial and medical firms, respectively.
This firm also places a premium on employee education and well-being by offering Infiniti University and Infiniti Vacations. These programs provide custom, comprehensive employee training and discounts for employee vacation packages, respectively.
Price
As with most large PEOs, Infiniti HR doesn't have clear pricing on its site as the solutions can vary for each business type. It does encourage viewers to book no obligation appointments with the sales team. Also, it provides discounts for employers that have larger employee populations. Business owners should expect to pay $35-$70 per employee for basic services and up to $150 per employee if they include many benefits. Some benefits that would greatly increase the cost would be retirement plans, workers' compensation insurance, and regulatory compliance services. These services are pricer as they're more complex, require more attention to detail are in higher demand.
Customer service
Infiniti HR doesn't have many customer service reviews, but it has gotten some positive marks for its effective reps that can be accessed via email, phone, contact form, or even online chat. Companies that have online chat features are more progressive and can use this to point the prospect in the right direction. However, many of the live chat representatives couldn't answer basic questions and only want to direct viewers to sales. It would be wise if Infiniti HR taught each chat representative fundamental information so they could inform prospects that have basic questions.
Some things that Infiniti HR has done correctly are having a comprehensive resource center and online training programs. The online resources center has numerous links to helpful content like benefits news, legal reports, and HR Magazine. The training programs can be used by the business owner to educate his or her employees efficiently and affordably. Online training programs are becoming more popular for new employees and can greatly lessen the learning curve.
---
Bottom line
Having the right team and culture can really make or break a business of any size. One of the best ways to have a good culture is to ensure that each employee has fundamental benefits like quality insurance, PTO, and retirement plans. A top-notch PEO will take these daunting tasks off a business owner's plate, letting them reinvest that time into building his or her business. Also, it will assist a business owner with tax challenges like filing estimated payments, paying unemployment tax along with FUTA/SUTA tax. Businesses that use PEOs will have a higher chance of long-term success and they can start improving themselves by exploring the best PEOs from this list.
Disclaimer: This post isn't HR advice, but education. Consult an HR or financial professional for formal advice.