Odesk and Elance merged to form Upwork – one of the top three best-rated platforms for hiring freelance workers. It offers features like 'Payment Protection', dedicated help with sourcing top talent, and easy billing cycles. What's more, services are offered under a wide range of categories.
The company's unique selling proposition is that it's one of the few large-scale platforms that can still boast of freelancers and agencies to a point that job postings aren't overcrowded.  Due to its tiered expertise level system, it caters to all types of businesses, regardless of whether they're in need of freelancers for one-off jobs, small and medium businesses with scalability requirements and recurring jobs, or corporate enterprises with large scale projects offering full-time contracts.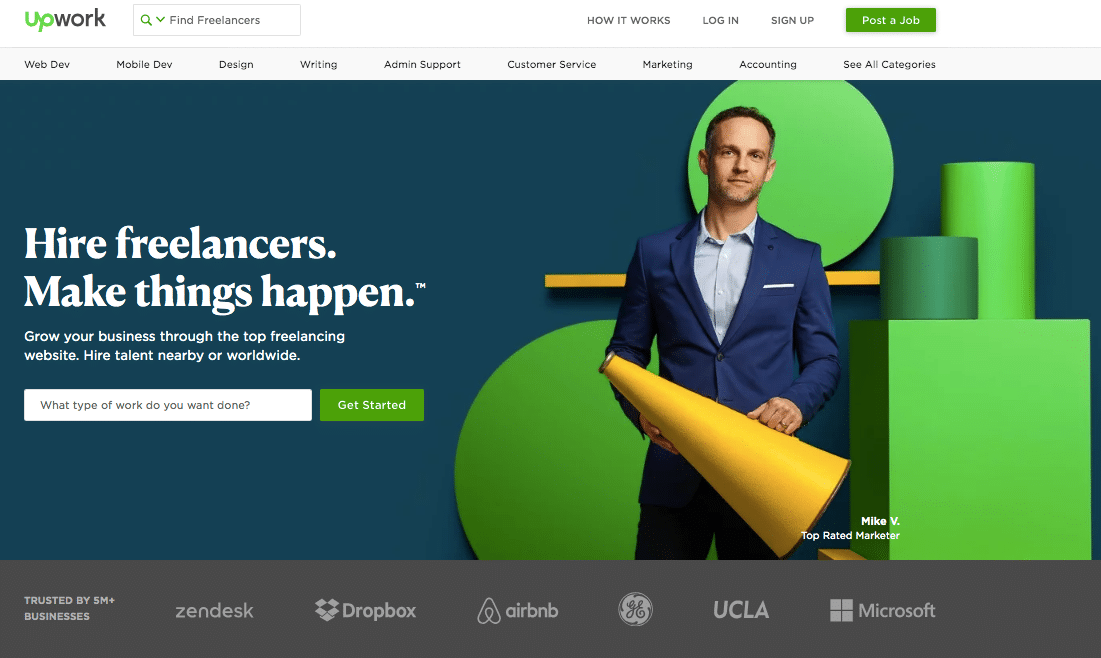 Upwork pricing
Upwork offers three pricing plans:
Basic

–

This is the free plan that allows clients to signup, post jobs, send invites to 3 freelancers per job, and offers payment protection. It assesses a standard 3% processing fee per payment ,but there's no expenditure required until a project is submitted by a freelancer.

Plus – The Plus Plan costs $49.99/month, and includes dedicated customer support, a team reporting feature, 15 invites to freelancers per job post, and the option to upgrade to 'Featured Jobs' to attract top talent.
Business – Aimed at large enterprises, this plan costs $499/month and assesses a 10% processing fee. The tradeoff is company reporting, and assistance with account management, as well as consolidated invoice and billing features.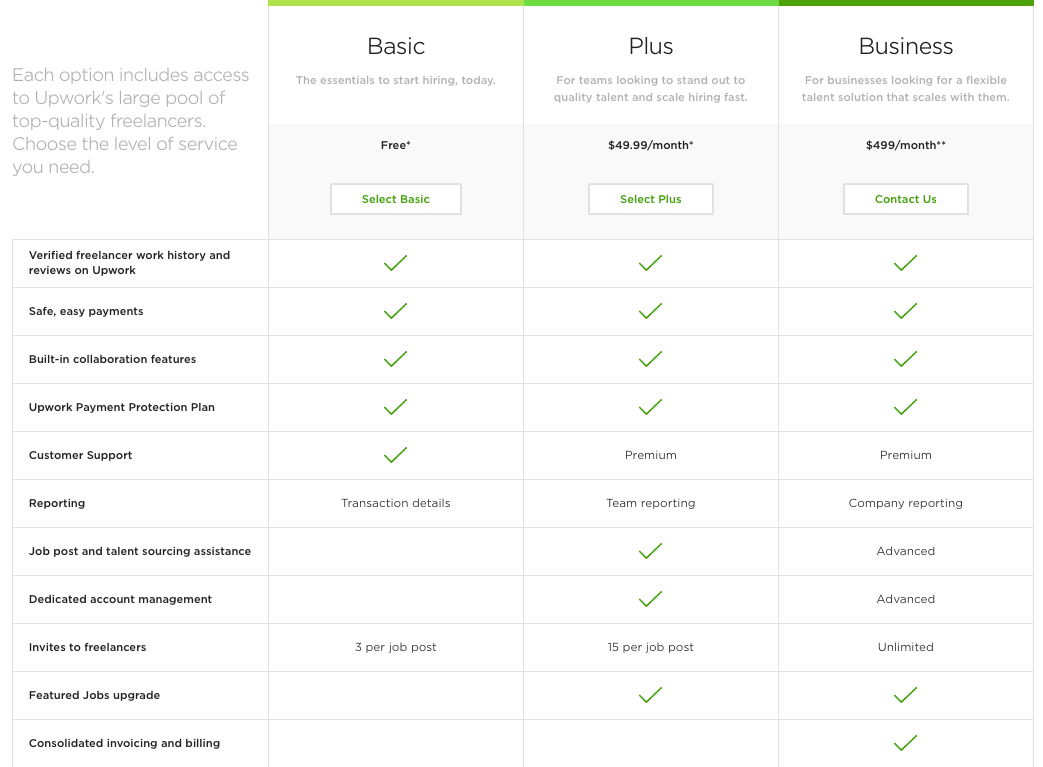 Upwork customer support
Unfortunately, dealing with the Upwork customer support team is quite the hit-or-miss experience. If the support representative assigned is cooperative and reads through the case files, dispute resolution is easy. If not, expect endless cycles of posting explanations and providing receipts of claims. Insult to injury is that once the CSR has closed the ticket, there's absolutely no recourse.
Also keep in mind that payment protection is invalidated when a freelancer makes false claims.  Some CSRs simply pay them and close the ticket without going through the case history.
Upwork usability
It's incredibly easy to post jobs and sort through applicants on Upwork. Freelancers can be sorted by expertise, number of hours worked, and average client ratings. Applicants with specialized profiles can also be highlighted, which matches their skill set with the job posting itself.  Unlike other platforms, Upwork is not saturated with lower-level applicants.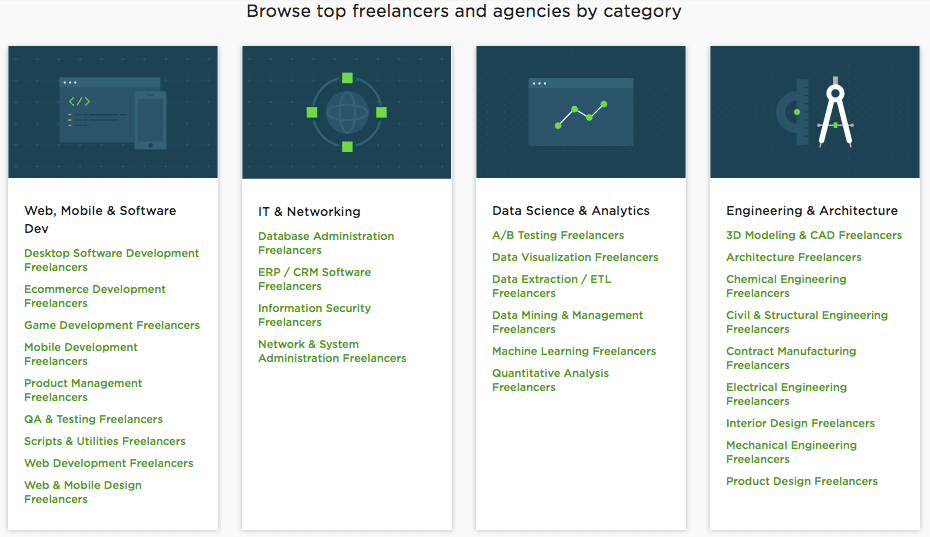 Pros
Everything can be done in-house, from file sharing, video calls, chats, and payment processing

Plenty of ways to sort through project types, freelancer experience levels, invoices and billing cycles

Reviews left by previous clients on freelancers' profiles are available to gauge their professionalism and work ethic, which is helpful in sifting through unqualified applicants
Cons
Dispute resolution outcomes are inconsistent and can last up to a month.  Funds are locked in escrow until resolved.

Payment processing fees for both clients and freelancers is steep
Rating breakdown
Overall Rating:

4.25

Features:

5.0

Price:

4.0

Ease of Use:

4.5

Customer Service:

3.5