Squarespace

Very user-friendly
Professionally designed templates
E-commerce functionality

Visit Squarespace

Gator Website Builder

Competitive pricing
Email campaigns included
24/7 customer support

Visit HostGator

GoDaddy

Get started quickly
Affordable plans with free trials
Easily launch online storer

Visit GoDaddy
Choosing a website builder can be one of your first major decisions when you start a small business. There are many out there and all have their unique advantages. Picking one depends on many other factors beyond cost like functionality, scalability, and the type of website you want. This guide will help you find the right website builder for your needs.
What is a website builder?
Before we review a handful of builders, let's define what a website builder is and what it does.
A website builder is a program that allows you to easily create your own website and launch it without the help of a website designer. Most utilize drag-and-drop editors, which means no coding is required.
They come with templates to choose from and customize. Some also have things like keyword analysis and analytics so you can promote your site as well.
Website builders do offer free versions, but most offers paid plans that provide additional web design features.
Website builder recommendations

Squarespace
Pros
Has more than 60 themes
Has plenty of apps, like a booking calendar, to integrate with
Lots of functionality in e-commerce
Cons
Only has a 14-day free trial
Glitches in e-commerce offerings
What makes it different from the rest
Squarespace is different because of the number of apps that can be integrated into any site. It also manages things like email marketing, money in and money out, and even provides thank you cards.
Who it's best for
Squarespace is good for those who have a lot of things to manage, like nonprofit donations or regular purchases. It isn't meant for those who have large e-commerce stores but works well for those with smaller stores or who are selling services.
Summary of features
The website creator has easy-to-use editing tools, although it isn't highly customizable. It's easy to add a store and there's a wealth of e-commerce features like automatic tax calculation and the ability to create mailing lists.
See the full review of Squarespace here.
Hostgator
Pros
Free domain, free hosting, and free SSL certificate
45-day guarantee
24-7 customer service including a live person
Cons
No window server option with every plan
What makes it different from the rest
Hostgator is one of the few plans that offer the same customer support to those on all the paid tiers. It also has some cool features like the appointment keeper and is an excellent value for shared hosting.
Who it's best for
Hostgator is best for someone who wants rich features and 24-7 customer service for support. It will serve those who want everything in one place well.
Summary of features
Hostgator has Linux VPS hosting so there's scalability. It also offers dedicated servers and cloud hosting. Everything is accessible on your control panel so it's always easy to use. You can also get a free domain name for 12 months.
See the full review of Hostgator here.
Godaddy
Pros
Easy-to-use
Offers Windows-based hosting
Unlimited bandwidth
Cons
Expensive
Doesn't back up your site automatically
No SSL
What makes it different from the rest
The GoDaddy website builder has the largest amount of storage of any web builder out there. It is also different in that it doesn't measure or limit your traffic.
Who it's best for
Godaddy is best for those who have plenty to spend on a business or personal website and who need a lot of storage. Those who want to try VPS web hosting will find this an easy choice too.
Summary of features
Godaddy gives you a custom domain name for free the first year and has a generous email account setup. It also has a number of apps in its control panel like WordPress and Magento.
See the full review of GoDaddy here.
Web.com
Pros
One of the cheapest options with a $1.95 introductory offer
Has search engine optimization
Puts your site in pro-business directories
Cons
No free trial and pricing plans are higher than others
No cloud or VPS plans
Can't switch templates
What makes it different from the rest
Two things make Web.com different. First, it has lots of stock photography so your site will have great visuals. Second, you can choose to work with a website designer if you don't have the time or aren't confident in building your own site.
Who it's best for
Web.com is best for those who want to get a site up quickly and aren't interested in a lot of fancy website-building tools. It's heavy on analytics and directories and is great for those who need that type of support.
Summary of features
Web.com has a complete set of features from finding a domain name and stock photography to helping you find the right niche to promote your site. It has online store options as well as typical website options, both with excellent upload times.
Square
Pros
Free unlimited hosting
Support for in-store pickup
Integrated and advanced reporting features
Cons
Awful shipping strategy with non-adjustable rates
Has account stability issues
What makes it different from the rest
Since Square began as a payment system first, everything it does revolve around that which means its website builder is seamless with Square products. It's easy to pay for too because it's connected to your Square account. This product is different because it's built with the merchant aspect in mind.
Who it's best for
This website builder is best for someone looking to build a small online store, who has products and inventory to track. The builder is easy to use and can help online retailers get set up quickly.
Summary of features
Square has templates to pick from but they aren't as many as other website builders. It offers a lot of flexibility to developers with its interfaces. One of its best features is its product management.
See the full review of Square here.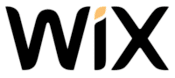 Wix
Pros
Provides a great user experience for both beginners and experienced builders
Mobile friendly
Most templates are free
Cons
It doesn't allow payments from you through electronic wallets like PayPal
You have to buy a premium plan to get analytics
What makes it different from the rest
There are many apps available to you through Wix including video and payment integrations. Unlike other website builders, a Wix website also has an app you can download to allow comments on your page so you can communicate with potential customers.
Who it's best for
Wix is best for those who want scalability. It has a free plan option as well as premium plans, hundreds of templates, and a robust tool kit so you can continue to work on your site as you grow.
Summary of features
Wix comes with features for more than 70 different business categories, SEO, and a mobile editor you can use to affect ranking.
See the full review of Wix here.

Weebly
Pros
Lets you sell for free as an e-commerce platform
You can switch themes
One-click app integration
Cons
Not the best for large stores
Not highly customizable
What makes it different from the rest
Weebly is one of the few sites that has marketing tools built into the website builder. Web hosting and security is included in your plan too.
Who it's best for
Weebly is best for those who want an easy-to-use e-commerce website builder that makes editing a site a breeze.
Summary of features
Weebly has business themes that are specific, strong SEO tools and support, and e-commerce tools on all plans, even the free plans. It has seamless integration with Square and includes marketing and analytic tools.
See the full review of Weebly here.
Shopify
Pros
Has abandoned shop recovery
Implements automated shipping calculation
It has its own POS system
Cons
Not a lot of free themes
Can be complicated to use
What makes it different from the rest
Shopify is the one website builder designed specifically for large e-commerce stores so it has everything you want for a store. This includes shipping, inventory tracking, and customer reviews.
Who it's best for
Shopify is best for those with a lot of products who do a good amount of online business. It is the most popular website builder for those who want all their store management, even their brick, and mortar store, in one place.
Summary of features
Even the basic account allows you to sell unlimited products and have unlimited storage. There is 24-7 phone support and it even has a fraud analysis. The abandoned cart recovery is a nice feature that can amount to more sales.
See the full review of Shopify here.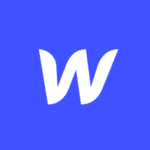 Webflow
Pros
More flexibility than other site builders
Great tutorials
Can use CMS content is Webflow Designer
Cons
What makes it different from the rest
Webflow is the one professional website builder that teaches you how to build a simple website as you go. It also has some good front-end features like an automatic shopping cart and checkout pages.
Who it's best for
Webflow is great for those working on a team or with a client because the content management system(CMS) features allow you to see your work along the way.
Summary of features
Its features allow you to be more creative without a lot of constraints. It has many automatic things for e-commerce, like checkout, and you can customize all of it.
See the full review of Webflow here.
BigCommerce
Pros
Fully hosted
A lot of business management capabilities
Multiple payment integration methods
Cons
No native POS
Themes are expensive
Some design elements aren't flexible
What makes it different from the rest
The key difference in Bigcommerce is that it includes management support options. It's nice to have all of that in one place rather than through several companies.
Who it's best for
Bigcommerce is best for those who are launching a larger e-commerce store and want things like inventory tracking and fulfillment applications. It is also the best choice for someone willing to put some money into their website because it isn't the cheapest out there.
Summary of features
Bigcommerce has an all-in-one order management panel, a library for your products, customer profiles and information center, and marketing and analytics.
See the full review of Bigcommerce here.
Duda
Pros
Large range of apps and widgets
A lot of creative control
Simple to use
Cons
Doesn't have strong additional features like SEO
It's expensive
Gets difficult if you push the limits of creativity
What makes it different from the rest
You can make quick changes with Duda, which is different from other systems. It has 98 beautiful templates and is super easy to use.
Who it's best for
Duda is best for website designers who need to get a site up quickly for clients or someone who is running multiple sites and needs to regularly update them with ease.
Summary of features
Duda has more than 100 font styles and a built-in photo editor. It even guides you through the process of tailoring your own widgets with customization options. It also has e-commerce functionality with discount codes, low stock notifications, and digital downloads.
Zyro
Pros
Intuitive and responsive
Simple to use
Has AI tools for content
Cons
No flexibility
Domain name handling is complicated
What makes it different from the rest
Zyro is unlike other sites because it offers simplicity even with its e-commerce solution. It still has lots of design choices and allows you to get a site up and running really quickly.
Who it's best for
Zyro is best for someone who cares more about how fast the site can get up rather than creativity. It's user-friendly so those who want a high-quality, well-functioning site would be pleased.
Summary of features
Zyro gives you a lot for your money including many free images, a logo and slogan maker, multiple payment processing, and a lot of handy apps like Google Analytics, Facebook Pixel, and WhatsApp.

WordPress.org and WordPress.com 
Pros
Has lots of add ons
Gives you complete control
Easy to customize
Cons
It doesn't come with a drag-and-drop interface
Must manually do things like making backups and updating security
What makes it different from the rest
WordPress is the only website builder that gives you complete control over every aspect of your site. That also means you need to know more about creating and maintaining a site. For some, especially small business websites, the customization is worth it.
Who it's best for
WordPress is for those looking to have a professional-looking website that can make money and grow. It is a great tool for bloggers since that is how the platform started. Those who use WordPress want complete freedom to change things on their site and move in a different direction if required.
Summary of features
WordPress has more than 250 business themes and advanced design customization. It has plug-ins for those purchasing the business plan or higher upgrades.
See the full review of WordPress.org and WorPress.com here.
How to choose a website builder
There's a lot to look at when choosing a website builder. Here's a list of what to look for:
Ease of use
Business owners want a drag-and-drop website builder and that's user-friendly.
Template options
Look at the number of templates you have to choose from and how customizable they are. In some cases, you can have a lot of templates, but can't make adjustments to them. You'll need to do some research to find one that offers a template you like and the customization you need.
Responsive options
You need a responsive website, which is to say you need a site that looks good on mobile devices. Look for responsive templates and features to ensure your site resizes to fit small screens.
Image library
You'll likely need some sort of stock photos or icons to add some visual appeal to your site. A builder that has a built-in image library is ideal for this purpose.
SEO features
To help customers find your site, you'll need some SEO help. Some builders offer basic SEO tools for free and charge a monthly fee for premium features.
Affordability
Cost is a factor. Many builders offer a free plan, but if you want certain features, you'll have to upgrade. The monthly fees are usually $15 or less for the basics like a domain name, free SSL certificate, no ads, and a few gigs of storage. Sites that need more features could pay upwards of $50 a month.
FAQs
Which website builder is the easiest to use?
It's hard to say. It really depends on what kind of site you want to build, but many people agree that Wix is beginner-friendly. Plus, it has tons of templates and features that make it fun to use.
Is it best to use a website builder or build your own site?
The reason many choose website builders is that it's quicker and those who don't have a lot of website knowledge can get one up and running quickly. The trade-off is customization and personalization. You are going to have less of it with a website builder than if you built one from scratch.
Do all website builders provide social media integration?
For the most part, social media integration has become a standard feature for website builders, including free website builders.
Is CSS or HTML knowledge needed? 
If you have coding know-how, it will help you build a site. However, you don't need any coding experience to create an online presence with a website builder.
Does every website need website hosting?
Yes. Once you create a site, you'll need web hosting services. Some builders offer web hosting services alongside their builders.
Does your website need landing pages? 
To start, focus on building the core site. You can add landing pages, which often serve as a lead capture tool, later on.
What builder should I use if I need to accept credit cards?
Look for a builder that has e-commerce plans, like Shopify or BigCommerce.