Hostinger

99.9% uptime guarantee
Free SSL and domain
30-day money-back guarantee

Visit Hostinger

Bluehost

All in one website platform
Free consultation
Marketing credit for Microsoft Advertising and Google Ads

Visit Bluehost

HostGator

Unlimited bandwidth and storage
Free domain for a year
30-day money-back guarantee

Visit HostGator
A domain name is the customizable part of a Uniform Resource Locator, or URL, which most people refer to as an Internet address.  It's simply a reference to a web resource or object that specifies its location on a network. An example of a URL is [http://example.com].
A domain name points to the web site's IP address, which is a site's unique locator. This locator consists of a meaningless string of numbers, like 192.68.4.7. Since people are much more likely to remember a meaningful domain rather than a string of numbers, it is essential to have a relevant domain that makes it easier for people to find the website.
Picking a domain name is typically the first step someone takes when they want to build a website for their business.  Think of the domain name like it's an address to an office. The only difference is that it tells computers and various Internet servers where to find the website's data and display it on your browser.
This guide discusses how you can get a free domain for your business so that the costs associated with developing a new website are minimal.
Is a free or paid domain better?
There are two options available when it comes to registering a domain name: free and paid.  Which one you choose will ultimately depend on various factors like reliability of hosting service and reputation of the domain, as well as whether the domain makes the website sound trustworthy and professional.
Free domain names are available through certain web hosting companies, and they are usually in the form of [yourwebsitename.hostname.com]. These types of free domains, which are also known as subdomains, are longer than most paid domains and tend to come across as less professional.
If setting up a WordPress website, for example, users are offered the option of a free subdomain for their website, which will look like [mysite.wordpress.com].
Another type of free domain is the "Tropical Domain." These types of domains have domain extensions like .tk and .ml and belong to small countries that have very low demand for local domain names within their own countries. These countries have arrangements to let customers use their domains for free.
Some hosting companies offer a free domain if you use one of their hosting plans. This is not completely free since you're still paying a monthly fee for the hosting.  But the domain name is usually free for the first year.
At the end of the day, there's a reason most reputable sites charge money for domain registration. Companies that act as domain registrars have to pay an annual fee to the governing body that oversees the global Internet domain name system. They also incur various overhead fees like electricity, servers, and developers and office space.  The fees that people pay to register a domain help to cover these expenses. These types of companies offer a valuable service to businesses by offering them domains that are easy to remember and search for.
What are the pros of a free domain?
There are a few advantages of using free domain names, which is why it's a popular option, especially amongst startups and small businesses. A free domain has the following pros:
A free domain costs nothing, so for a small business or entrepreneur that wants to have an online presence with low cost, this is a viable option

These are suitable for events, competitions and other similar activities which only require a website for the duration of the event

It's often possible to find tropical domain names, ending with .tk for example, which would be extremely expensive or unavailable for .com or other popular domain extensions
What are the cons of a free domain?
There are quite a few drawbacks of using free domain names, however:
Your professional image will not be as strong as if you have your own custom domain name

The URL will be longer, which may make it more difficult for people to remember

Because the URL is longer, there's a higher probability of typos and misspellings

If you want to switch web hosts, you can't take your free domain with you 

Some free domains that don't end with a common extension like .net, .com, etc. may be harder to rank in search engine results. This can make it harder to drive visitor traffic.

Registrars, particularly in the case of tropical domains, can disable or block any particular domain name at any time due to violation of Terms of Service, sometimes without any warning

Some hosting providers that provide free domains, like tropical domains, tend to have unreliable hosting, which can take a website offline for days at a time
What are the pros of a paid domain?
Advantages of using paid domain names include:
Reliability. A paying customer has total control of the domain as long as it is valid and paid for. This means that the effort and money spent on developing a website, building traffic, gaining regular visitors and developing a domain's value will not be lost as long as the domain is active. 

Reputable hosting companies do not block websites on flimsy pretext

Search engines like Google rank certain domains higher than others, based on perceived trust and popularity. Some free domains are blocked altogether from appearing in search results.

A professional-sounding paid domain with commonly used extensions like .com make a good first impression on a site visitor, which improves trust and makes visitors more likely to purchase goods and/or services

Customer support is usually much better, and in the event of outages or service disruptions, issues are typically resolved much faster

All of the most common extensions – like .info, .net and .com – are paid, and also a lot easier to remember
What are the cons of a paid domain?
Drawbacks of paid domain name registration are as follows:
Once a paid domain has been purchased, retaining ownership of that domain requires paying an annual fee. Depending on the host and traffic to that domain, it can get quite expensive. 

A paid domain can be very expensive if opting for a popular domain name that is short, memorable, and highly sought after. Such domain names are often sold at auction for large sums.
How do you choose a domain name?
There are numerous domain name registrars to choose from, and it's important to be knowledgeable about what to look for prior to making a final decision:
Availability of domains
Not all domain name registrars have the authority to sell all domain name extensions. Some are limited to selling only some country-specific extensions, while others can sell almost any domain.
Pricing and registration period
Check the domain name prices, as well as the cost of renewal after the first year. Some registrars may offer cheap rates for the first year of registration, but significantly higher renewal prices. Also keep in mind that while a domain can be registered for a minimum period of one year, some registrars require a minimum registration period of 2 or 3 years.
Domain transfers
Review the domain transfer policy of the registrar before buying a domain from them. Domain names can be moved from one host to another, but only after the initial 60 days of registration have passed.  Most domain registrars make it easy and free to transfer domains from one to another, however, some make it more difficult. Some may even charge a fee for transferring domains.
Domain expiration policies
Since domains are only registered for a certain period of time, they have to be renewed before the date of expiration. Keep in mind that if you fail to re-register the domain prior to the initial registration expiration, it will become available for someone else to register and you could lose it altogether.  To prevent this from occurring, you may want to set up an automatic renewal for your domain. It's also a good idea to review the registrar's renewal policy since many offer a short grace period to renew after a domain's registration has expired.
Add-on services
It's good to know what other services are offered by each domain name registrar, including domain privacy, domain parking, and extended expiration protection. Even if you don't need these features initially, they may be very helpful later.
Add-on pricing
Some registrars automatically turn on bundled options during the registration process. These additional options can skyrocket the cost of registering a new domain. Be wary if the total cost for a normal .com domain exceeds $15 for a year's registration, and pay attention during the checkout process to avoid these fees.
Hidden fees
Along with add-on pricing, be aware of hidden fees like transferring domains to another host and higher renewal fees after the first year.
User experience and reviews
Some domain registrars have a poor user interface, which can make it difficult to change settings and transfer the domain to a new host. Read online reviews prior to making a final decision, so you can get a better feel for other customer's experiences with the company.  Just remember that a majority of online reviews are left by unhappy customers, so they tend to provide a skewed picture, which should also be taken into account.
Customer support
If anything goes wrong during the purchase or domain renewal process, a good customer support team will be instrumental in resolving the issue smoothly. Disruption of even a few hours can be costly in terms of missed sales, loss of customer trust and damage to a brand. Poor customer service can make such a bad situation even worse.
How do you create a free domain name?
Creating a free domain name only takes a few minutes, and all that's required is a credit card. The easiest way to get a free domain name is to select one of the most popular domain registrars that offer a free domain as part of their paid hosting plans.
Here's the process in a nutshell, using Bluehost as an example:
1. Choose a web hosting plan
After selecting a domain registrar that offers free domain names along with their paid hosting plans (Bluehost in this example), all you need to do is select a web hosting plan. Each web host offers a variety of different packages and feature sets, along with varying levels of customer support and additional helpful resources.
Small businesses should opt for shared hosting packages, which are cheaper and more than sufficient for lower levels of traffic. Shared hosting means a single server's resources can be shared by multiple websites. Larger sites with high visitor traffic should opt for a Virtual Private Server (VPS), or dedicated hosting, where a single server is dedicated to a single website.
2. Search for a suitable domain
After selecting a plan, you'll be presented with the option to search for domain names. After entering the desired domain name into the Create a New Domain box, use the dropdown box for extensions to select a domain extension.  So, for example, .com, .info or .org.
3. Select a domain
If the requested domain name is available, the registrar proceeds to the next step for payment.  If the desired domain name is unavailable, a list of suggested alternatives will be provided. Select the best one from the available options, or start your search all over again.
4. Finalize the web hosting plan
The last step is to finalize and pay for the web hosting plan, including the free domain. The registrar will ask for personal information about you, as well as your business details, contact information, and payment information.
Once you've made it this far, it's important to check to make sure you aren't being charged for optional add-on services.  After agreeing to the Terms of Service and Privacy policy, the transaction will be completed and you'll have a brand new, free domain name.
Who are the best free domain providers?
Now that you know what to consider when choosing a domain name provider, let's take a look at the best names in the industry so that you make an informed choice for your business.
---
Bluehost
Bluehost is consistently rated as one of the top web hosts, especially for sites built on WordPress. Setup is quick and easy, even for beginners. What's more, the company offers seamless integration with WordPress, and a new site can be up and running in minutes.
Bluehost boasts an uptime of 99.99%, which means consistently reliable service and sites that are rarely offline. Every Bluehost plan includes 24/7 live chat, unmetered bandwidth, and at least 5 email accounts.
Plans start from $2.95 per month, which includes a free domain for 12 months, improved security, backups, and an SSL certificate, which helps to keep the website protected and safe.
See the full review of Bluehost here.
---
Squarespace
Squarespace is renowned for its beautiful themes, which are predefined templates that give a certain look and feel to the website. These themes make Squarespace ideal for creative types in need of attractive blogs, portfolio sites, and online stores. Each theme is optimized for viewing on tablets, phones, as well as browsers, so that end-users have a great experience, regardless of the type of device being used. A site's theme can also be changed without losing any content, which is in stark contrast to many other site builders. Other unique features include podcast hosting, complete with RSS feed and iTunes syndication, and iPhone app that allows users to edit their Squarespace website directly.  What's more, support via chat is quick and responsive.
The biggest drawback with Squarespace is that the user interface is minimalistic and can take a while to master.
Plans start from $12 monthly for personal users and go up to $40 for business sites. All Squarespace sites on an annual plan receive a custom domain that is free for the first year. 
See the full review of Squarespace Online here.
---
DreamHost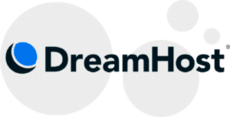 DreamHost offers unlimited traffic, storage, websites, and email addresses, as well as US-based customer service that's available 24/7. Infrastructure management and automatic updates, as well as performance and optimization features, are perfect for websites with growing traffic.
DreamHost's control panel is simple to use and allows users to install WordPress with a single click. Free SSL certificates are standard, which helps assure visitors that a site is secure. Performance is much faster than many competitors due to the company's use of solid-state drives for storage. And thanks to advanced infrastructure, customers are assured of a reliable service.
Plans start from $2.59 a month for a 3-year plan, which also includes a free domain for 1 year. There's also a 97-day money-back guarantee.
---
Weebly

Weebly offers a website builder that uses a drag-and-drop interface, which is in stark contrast to WordPress-powered sites. This intuitive tool makes it easy for beginners to build their own websites, without the need for any coding. In addition, Weebly offers over 40 themes that will make a website look good on any device.
Weebly has a simple 3-tiered pricing structure: Personal, Professional and Performance. While Personal plans give subscribers the ability to connect their site with a domain name, a Weebly ad shows at the bottom of the website. The Professional plan provides subscribers with access to additional features like a video and audio player and phone support.  This level of service also removes the ad at the bottom of the site.
A 1-year contract of Personal plans is $6 monthly, while Professional plans are $12/month.         
See the full review of Weebly Online here.
---
Dot TK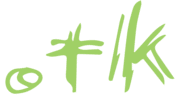 While Dot TK does offer free domain names ending in .tk, the company has a reputation for being unreliable, and the .tk extension is often associated with scammer websites. To host a site on Dot TK, the website itself should not contain any inappropriate content, have no password protection, and only have 25 views total within 90 days. Sites that don't meet these criteria can be blocked.
Dot TK is not recommended for businesses, as this company reportedly takes over the domain from customers once it starts gaining traffic.  What's worse is that this often occurs without any warning. In addition, customers cannot transfer the domain to another host, if desired. Also keep in mind that Google and other search engines don't prioritize content from .tk websites, which makes them difficult for people to find.  
---
Biz.nf

Biz.nf is another host that offers completely free domains that end with the .co.nf extension. The company offers free website hosting and low-cost web hosting solutions that can be used to build both e-commerce stores and company websites. Thankfully, no banners or annoying popup ads are present, which can detract from the user experience.
Free domains from Biz.nf do come with some strings attached, however. Customer support is unreliable, the service if often unavailable without warning, and subscribers have reported performance issues with WordPress websites.