Many large businesses are currently moving much of their IT infrastructure over to cloud services. The growth in demand for virtual servers has encouraged new cloud hosting providers to start up and shake up the market. This stiff competition means there are some very good deals available today for those looking for a cloud platform. In this hosting review, we will look at the best cloud hosting providers available today and examine the plans that each cloud hosting service offers.
Why you need a cloud hosting plan
Moving over to cloud hosting solutions has a big cost-benefit. Cloud computing removes the need for so many onsite technical experts. Those tech professionals are in short supply and their wage expectations keep rising.
Switching to virtual servers removes the need for your company to buy and maintain expensive physical servers onsite. So, there is no need to have a special climate-controlled room, physical security systems to protect the server, or failover strategies to avoid server downtime and keep the company operating if the server breaks.
When you need a cloud hosting plan
Although many large companies are currently adopting the cloud hosting solution, this category of customer is just the tip of the iceberg.
Cloud services make processing power available to small businesses who couldn't afford all of the upfront costs of buying a server and loading it with software. Hosting companies charge by subscription and so small businesses can spread the cost of all the hardware and software needed to compete effectively with big businesses. So, cloud providers are leveling the playing field in many industries.
Cloud hosting plans are particularly useful for startups. New businesses don't have to worry about the resistance of existing staff to changes in working practices. They have a free hand to start off with a very competitive resource strategy using cloud servers.
How to choose a cloud hosting plan
Just picking the first cloud hosting platform from a search engine's results is a little like putting on a blindfold and sticking a pin in the yellow pages. You might get lucky and hit on a good cloud hosting service, but the probability is that you won't be lucky.
The best strategy is to take advice from experts in the field. So, follow the recommendations in this hosting review to find the right cloud hosting package.
Best cloud hosting providers
Not every cloud hosting service offers value for money. Some fail to meet minimum uptime requirements while others don't have sufficient security measures in place. You have to be careful when you choose a cloud hosting plan because by outsourcing to virtual servers, you are making your business entirely reliant on the service provider.
In this review, we will recommend reliable cloud hosting providers that you can trust. Here is our list of the twelve best cloud hosting providers in the market today.
Hostinger
HostGator
SiteGround
Cloudways
A2 Hosting
InMotion Hosting
DreamHost
Bluehost
Liquid Web
---
Hostinger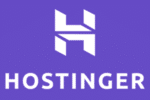 Hostinger is one of the older web hosting companies since it was established in 2004. It first launched as a free web hosting service and it remains nearly free with the cheapest monthly fees on the market. It's based in Lithuania and is the parent company of several hosting services including Zyro, Hosting24, Niagahoster, and 000webhost. 
The services of Hostinger include classic shared hosting, cloud hosting, and virtual private server hosting. It comes with a free domain for specific plans. It also has free web builder tools available for all plans that are simple to use. 
Its functions are based on the hPanel, which Hostinger uses instead of a cPanel. The hPanel has many of the same basic functions but is easier for beginners to use in building and managing websites. 
It has a guided setup using an automatic wizard that guides you through each step of setting up a website. It also has a user-friendly dashboard and a clean interface. 
The hPanel has many automatic functions that allow users to build a website in minutes. It also sets up things like free weekly backups for those on single and premium plans Those on business plans can purchase daily backups.
Cloud server configurations
Hostinger offers VPS servers where customers have much more availability on a server although technically they are still sharing a physical server. It's the same mentality as having an apartment as opposed to living in barracks. Bandwidth is unlimited on the premium and business shared hosting plans. Hosting plans require a 48-month commitment to get the best deals.
Cloud server options
Hostinger has plans that start cheaper than most on the market and has live 24/7 customer support. It also offers a free domain with select plans. 
All Hostinger plans use LiteSpeed, a web server technology that makes Hostinger one of the fastest web hosts out there giving visitors great upload times. It is also one of the most reliable and offers a 30-day money-back guarantee.
Plans also come with a free SSL that encrypts visitors' information. It also includes many other security protocols like BitNina, a firewall, Imunify360, Cloudflare, and Wanguard DDoS protection.
Prices for shared hosting start at $1.99 and go up to $3.99 for business plans. Cloud hosting has a different cost range from $9.99 monthly for Cloud Startup to $69.99 monthly for Cloud Enterprise.
Pros
30-day money-back guarantee

Provides managed WordPress

No setup fee

Excellent speed

Easy setup

24/7 live chat support

Scalable plan

Control panel easy to use
Cons
No free trial

No phone support
See the full review of Hostinger here.
---
HostGator
HostGator is one of the longest-running web hosting services in the USA. It has been in operation since 2004, registering domain names and offering web services on the classic shared hosting service. In this web hosting format, each customer gets an account area on a common server.
The services of HostGator expanded to include virtual private server (VPS) hosting and dedicated servers. There is no reason for customers to limit their use of these cloud servers to just hosting websites. So, HostGator is no longer just a web hosting provider, it is a cloud services company.
Cloud server configurations
The VPS uses a typical virtual machine mechanism that is common in most network virtualizations. This divides up each server all the way down to individual operating system installations and separate CPU cores and memory. To all intents, each customer gets a server, even though the physical server is shared. 
A dedicated server is an entire server rented by one customer.
Cloud server options
The VPS hosting service has more features than the dedicated server system and includes more technical support. This is because dedicated server systems are meant for businesses that have their own technical staff.
Pros
Three VPS hosting plans

Three dedicated server plans

Options cPanel control panel with VPS hosting plans

Root access for all cloud hosting plans

Choice of Linux or Windows servers with dedicated server plans

2 or 4 CPU cores with VPS hosting plans

4 or 8 CPU cores with dedicated server plans

3 dedicated IP addresses with each dedicated server account

2 IP addresses with each VPS hosting account

Unmetered bandwidth with dedicated server plans

99.9% uptime guarantee

30-day money-back guarantee
Cons
See the full review of HostGator here.
---
SiteGround


SiteGround is primarily a web hosting service for websites. It also provides managed cloud servers. A managed service comes with a team of technicians to look after the server for you. 
Cloud server configurations
This is a virtual private server offer rather than a dedicated server package. SiteGround doesn't have its own data center with physical servers. instead, it runs its operations on cloud servers provided by Google Cloud.
Storage space is provided by fast SSD disks, and the four plans offered by SiteGround all have a data transfer rate of 5 TB. This is a fast service that delivers good response times.
Additional benefits
Each account is given a dedicated IP address. This is also an opportunity for resellers who want to create website hosting services because each plan allows unlimited sub-accounts, each with a cPanel control panel installed on it. Security measures include SSH access and SFTP accounts for file transfers. 
The cloud hosting plans include the Cloudflare CDN for free. This stores copies of any websites at data centers around the world to improve delivery speed and load times for the sites that you host on your cloud server.
SiteGround includes some useful extras for free, including an SSL certificate, WordPress and WooCommerce can also be installed on the servers and the service also has staging, Git and WP-CLI for WordPress sites.
Technical support team
Each account gets backed up every night with seven rollback points held on a sliding window. SiteGround gives its cloud hosting clients priority access to its customer support team. First-line operators will pass you on to the technical support team for any direct instructions on managing the virtual server.
Pros
Free SSL certificate

Free Cloudflare CDN

Technical support team

Reseller capabilities

SSH access

SFTP for file transfers

Free site migration

One dedicated IP address
Cons
See the full review of SiteGround here.
---
Cloudways


Cloudways is a web hosting company that offers a managed cloud hosting platform that is specifically tailored towards hosting websites. 
Cloud server configurations
Curiously, Cloudways doesn't host your websites on its own servers. It bundles its server management service in with the rental of space on cloud servers run by other cloud providers. These are DigitalOcean, Linode, Vultr, Amazon Web Services (AWS), and Google Cloud.
For each server host, the management plans are available in four options. The Cloudways product is a managed virtual server service. Cloudways provides the management and server resources are provided by someone else.
Technical support team
Essentially, this is a software and technician support team bundle on top of the cloud server rental but charged with the hardware cost built into the price. This is a little strange and difficult to conceptualize. Cloudways takes the price of a virtual server supplied by another company and doubles it.
Pros
Free SSL certificate

Free site migration

Full support team to manage your virtual server

Customer support via live chat 24/7

SSD-based hardware

Free CDN

PHP 7 compatible

WordPress site management service

Pay-as-you go either per month or per hour

No contract and no lock-in period

Supports MySQL
Cons
Phone support is a paid addon

Doesn't run its own data centers
---
A2 Hosting


A2 Hosting offers web hosting packages. Its hosting services are available as shared hosting plans, VPS systems, and dedicated servers. The cloud servers of A2 Hosting can be used for e-commerce and a reseller plan allows customers to subdivide their cloud services and sell those accounts.
Cloud server configurations
The cloud hosting services of A2 hosting is offered in six categories: shared hosting, reseller hosting, VPS hosting, dedicated server, shared WordPress hosting, and managed WordPress hosting. 
The shared hosting packages are all aimed at individuals and small businesses. These include enticing freebies, such as a free website builder and SSL certificate. Shared hosting plans also include a free CDN system to cache website code on servers in data centers around the world and shorten load times.
The VPS service and the dedicated server option have fewer software gifts because these systems are intended for large companies that expect to have more control over what systems operate on their virtual servers and don't want pre-packaged solutions. However, the managed VPS plan does include a free SSL certificate. 
Technical support team
Those who opt for managed VPS hosting can expect that the support team of technicians will install all required software upon instruction. In this case, the man-hours involved in software management are included in the service's subscription price, but the customer will have to pay separately for the software unless it is freeware.
Pros
Free SSL certificate with shared hosting and managed VPS plans

Free CDN with higher shared hosting plans

Free website builder with shared hosting plans

Free HackScan protection

Free site migration

SSD hardware

99.9% uptime guarantee

30-day money-back guarantee
Cons
No free domain name offer
See the full review of A2 Hosting here.
---
InMotion Hosting

InMotion Hosting offers web hosting services and domain name registering. Its cloud hosting services are available in three formats: VPS Hosting, Dedicated Servers, and Private Cloud. The company also offers shared hosting packages for websites, including a specialist WordPress site hosting package.
Cloud server configurations
The VPS Hosting series of InMotion Hosting has two options: Managed VPS Hosting and the Self-managed Cloud VPS service. Customers of the managed service get the choice of Linux or Windows server and a control panel – cPanel for Linux and WHM on Windows. The Managed VPS Hosting plans also get root access to the operating system. 
The Self-managed Cloud VPS users don't get any control panel and they don't get the technical support team that is included with the Managed VPS Hosting plans.
There are three plans in the Managed VPS Hosting category and eight different plans in the Self-managed Cloud VPS category. While the self-managed service includes less software and support technicians, it does include free DDoS protection, which isn't added to the self-managed services.
Other InMotion Hosting options
The Dedicated Server services of InMotion Hosting are also available in self-managed and unmanaged options. With these plans, each customer gets a server instead of the virtual servers of the VPS system. There are three plans in each category.
The Private Cloud service is similar to the Dedicated Server systems offered by InMotion Hosting. This service includes a management platform that enables the delivery of services. This is a hypervisor system. So, in effect, customers of the Private Cloud plans get their own versions of the servers that InMotion Hosting uses to deliver its VPS services.
Pros
Free SSL certificate

Service redundancy for 100% uptime

Technician support team for managed plans

24/7 customer support team

Linux with cPanel control panel or Windows with WHM control panel

Free site migration

90-day money-back guarantee
Cons
DDoS protection is only included with the unmanaged Dedicated Server options
See the full review of InMotion here.
---
DreamHost
DreamHost offers shared hosting and VPS hosting for websites. It has special packages for WordPress hosting and also offers dedicated servers. The cloud computing options available from DreamHost are very interesting and deserve closer inspection. The cloud services of DreamHost fall into two categories: DreamCompute and DreamObjects. 
DreamCompute
The DreamCompute service is a virtual private server with the OpenStack open-source cloud platform installed on it. The VPS is priced on a metered hourly rate with a fee cap at 600 hours a month. There are three DreamCompute plans with different amounts of storage, CPU cores, and RAM.
The operating system of each DreamCompute implementation is up to the customer. Major Linux distros are available from a DreamHost library, but the customer can choose another operating system, such as BSD or Windows Server. The virtualization is implemented with the KVM hypervisor.
DreamObjects
DreamObjects is an object library service that is particularly geared to servicing WordPress customized management development. The processes that access the library don't need to be resident on DreamHost servers because they can be accessed from anywhere in the world. The service is compatible with AWS S3. 
DreamObjects is charged for on a metered rate, billed retrospectively monthly. Charges are levied per GB of storage and per GB of downloads. A prepaid option has lower rates.
Pros
Useful and flexible cloud services

A cloud server system

A flexible, metered hosting service
Cons
Unmanaged services that are only suitable for companies with experienced technicians
---
Bluehost
Bluehost offers shared hosting for websites and also has VPS and dedicated server solutions available. The dedicated server options are all unmanaged as are the VPS services, other than the technical work to manage the virtualization that divides the servers into VSs.  
Cloud server configurations
Both VPS and dedicated server options are available in three plans. In both cases, these are called Standard, Enhance, and Ultimate. All plans include a free domain name for one year and a free SSL certificate. 
The VPS services are more flexible because it is easier for Bluehost technicians to add on more resources, such as RAM or CPU space to each customer on demand. In order to expand a dedicated server plan, a customer's files would need to be transferred to a larger server.
Bluehost VPS vs dedicated server
The choice between an unmanaged VPS and a dedicated server would be difficult to make because both services are very similar. Both run on CentOS Linux, although the users of the dedicated servers have the option of changing that themselves. There is slightly more privacy with the dedicated server because Bluehost technicians need a certain level of access to the VPS servers in order to manage the supporting virtualizations.
Pros
Full server control with both VPS and dedicated server

The option to have cPanel installed

Free domain name

Free SSL certificate

24/7 customer support team

30-day money-back guarantee
Cons
See the full review of Bluehost here.
---
Liquid Web
Liquid Web offers dedicated servers and servers with virtualization software installed to create a cloud server product. 
Cloud server configurations
The cloud server category of servers from Liquid Web is available in two types. These are a dedicated server with VMWare-based virtualization pre-installed and a managed dedicated server option. A VMWare-based system is a good option for resellers.
Additional benefits
Both cloud proposals from Liquid Web include load balancers, DDoS protection, vulnerability scanners, and web application protection. Both are managed solutions and are available with either Linux or Windows Server operating systems.
Pros
Managed backup service included

DDoS protection included

Full technical support team included

Load balancers included

Choice of InterWorx, Plex, or cPanel control panel

100% uptime guarantee
Cons
Be aware that there is a setup fee as well as usage charges