Prospect.io offers an all-in-on email prospecting service for creating contacts lists for email marketing. It helps businesses with the all too important first step of marketing by facilitating the creation of a database of potential customers to reach out to. The platform's automated email mining process, along with verification tools, keeps your contact lists up to date. With Prospect.io, you can launch drip campaigns and email outreach to potential customers, as well as glean insight from tracking and analytics reports on campaign performance and user behavior.
Prospect.io is priced on the expensive end of the spectrum, but validated emails with conversion potential have great value. It is a good business investment for creating a refined database of customers with high rates of conversion, especially if you are looking to scale up your business and need to onboard more customers.
We might receive compensation from the companies whose products we review. We are independently owned and the opinions here are our own.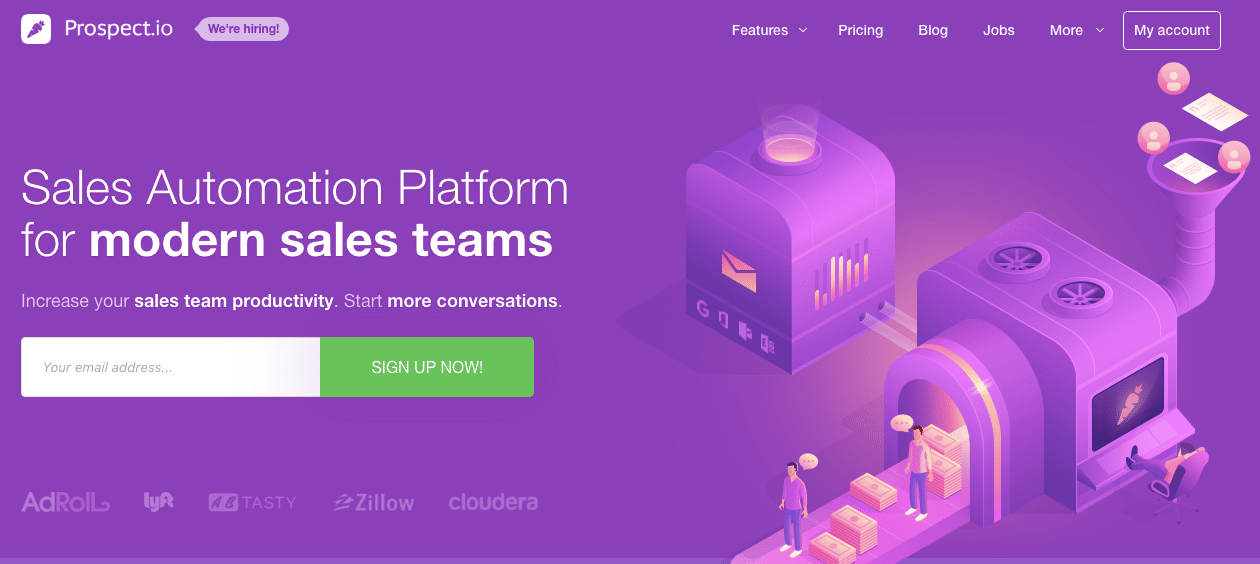 Prospect.io features
Prospect.io is a niche service that automates the process of mining emails and creating drip campaigns on-the-go from generated prospect lists. It automates the initial stage of email marketing and offers:
Access to high-quality data. The emails lists created are verified in accordance with the filter criteria used for creating the list.

Detailed reporting on the performance of drip campaigns, real-time tracking and analysis, and easy to read statistics that can help businesses zero in on the right target audience

Easy integration with popular CRM software so you don't have to step out of your native marketing ecosystem to use the service

Check out our roundup of the Best Marketing Automation Software
Prospect.io pricing
Prospect.io has a very unique pricing structure that's based on a credit system. Credits start at $99/month for 1,000. One credit is worth one email address prospected, or one email sent. All Prospect.io's features are available for their Premium Service, and there's no tiered feature unlocking system. There's also no limit to the number of emails prospected or sent, nor a cap on usage of customized templates or creation of drip campaigns.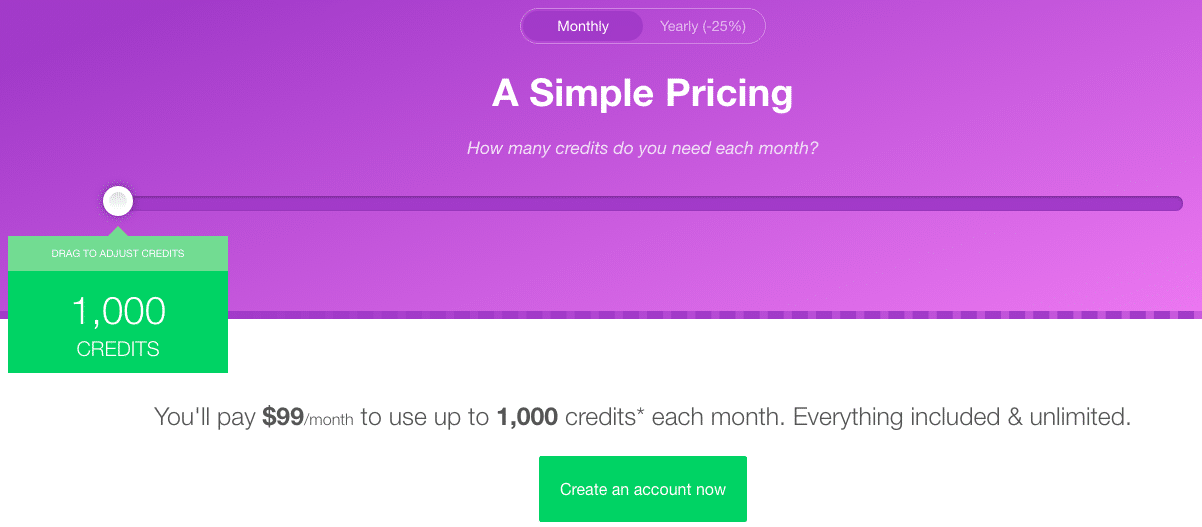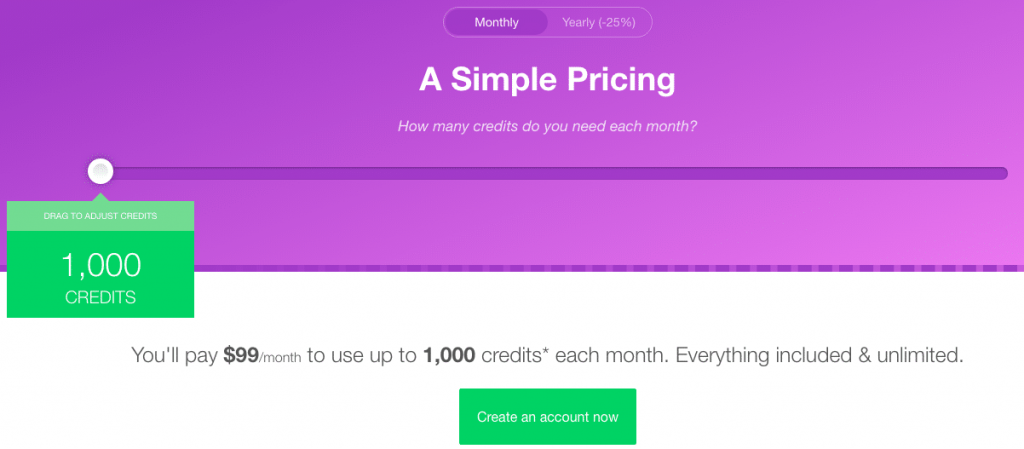 Prospect.io customer support
You can reach the customer service team via email, use their 'Knowledge Base' to help yourself, or tweet to them for help. Their email support system is robust and queries are responded to in a timely fashion.
Pros
Simple design and easy to use

Accuracy of leads generated is very high

The Chrome plugin facilitates one-click email grabbing from LinkedIn and other social media profiles for the easy creation of lists
Cons
Very limited features, apart from creating contacts lists and creating email marketing campaigns

Campaign tweaking isn't allowed once a 'Drip Campaign' begins, which makes it difficult to add new customers to existing campaigns

The A/B testing feature only works on the campaign level. Individual variations like Subject Line changes can't be tested separately and require the creation of a new campaign.
Rating breakdown
Overall: 

3.7

Features: 

3.5

Price: 

3.5

Ease of Use: 

4

Customer Service: 

4