More businesses are choosing to collaborate online. Where meetings were previously held in stuffy boardrooms, technology has enabled businesses to take their web conferencing calls and meetings to wherever their staff may be. This is especially helpful for remote or distributed teams that may not always work from the same space.
Most video conference software aims to solve a basic problem: how can users quickly and easily connect to meet, share, and collaborate online? From there, platforms may introduce a wide range of features but all of them are built on the same basic functionality.
With video conference software, users can expect to be able to quickly plan or launch video conferences, invite users, send out calendar invites, and then manage online meetings in real-time. Some platforms are designed with a basic video chatting style in mind while others introduce advanced features like the ability to draw and collaborate on-screen, share files with attendees, and even take remote control of other user's devices.
There is another group of video conferencing software that takes things another step further by offering a complete conferencing solution. Not only can businesses host and manage video conferences but some platforms also enable complete phone system management including providing local or toll-free numbers, voicemail support, call routing, and more.
This wide range of features available from the various providers means that there is also a wide range of pricing on the products. Ultimately, businesses will have to consider their budget and their needs for conferencing software before making a commitment.
Why you need them
Most businesses turn to video conferencing software when they feel that their current meeting regimen and conferencing capabilities are not living up to modern standards. As employees become more mobile, and work from home regularly or work in multiple smaller offices rather than large offices, it becomes much more difficult to host traditional face-to-face meetings. However, employees still need to be engaged and involved in ongoing projects. Using technology, businesses can overcome this challenge.
The other consideration is on the cost side of things. Traditional phone systems can be a major expense and the communication features offered are basic. For businesses looking for greater capability while also reducing communication budgets, video calls and audio-conferencing software may be the best solution.
There is also a growing trend of businesses adopting more mobile devices. The days of only using a desktop computer and a desk phone are quickly disappearing. Today, businesses need to ensure employees can be connected to whichever device they choose to use whether that's a laptop, smartphone, or tablet.
Most web conferencing software enables this kind of untethered communication. Users no longer have to miss out on meetings simply because they were waiting for a flight or working from home. Even if users can't attend the video conference, many platforms allow for the recording and sharing of meetings. No more dropping important client visits or skipping networking events just because of a scheduled meeting.
If there is one thing to take away from video conferencing software it's that these solutions enable increasingly mobile and agile workforces to continue adopting that mindset.
When you need them
Any business that looks at their communication bill with disdain will want to consider video conferencing software as a potential solution to their communication woes. Businesses that are adopting a remote work policy or distributed businesses where employees work from home may also consider video conferencing services the solution to the challenges of bringing the team together despite varying work locations.
These solutions could also be right for businesses who feel that traditional conference calls are just not delivering the experience that they should. Perhaps employees seem unengaged on conference calls or it is difficult to collaborate. Video conferencing software breaks down those walls and makes it easier for businesses to get the most out of every meeting and call.
Here are some signs that a business should consider looking into video conferencing software:
It's becoming increasingly hard to bring together staff for a traditional, in-person meeting

Employees are using mobile devices more frequently for business communication

Regular meetings or collaborations with outside partners or businesses

Existing communication costs are rising with no service improvements

Business is adopting a remote workforce

Users want better internal communication beyond phone and email
How to choose the best video conferencing software
Video conferencing platforms offer a basic set of features, which is, obviously, video conferencing. However, from there, many platforms add additional features to help improve capability, target specific demographics, or replace multiple services within a business.
For decision-makers within a business, choosing a video conferencing solution can be a challenge at first glance. There are so many quality options from well-known companies. Before making a choice, businesses should identify some core needs to help guide their buying process. Here are a few questions that businesses can ask when starting the search:
How many users will be managing meetings?

How many participants will be expected at meetings?

Is complete communication management required including traditional phone systems?

What kind of collaboration features are needed?

Is there any existing third-party software (email, CRM, etc.) that should be supported?
Those are just a few questions that can help set expectations when reviewing the many options available.
Features
Video conferencing tools start from the same place: delivering video meetings to users. From there, meeting participants may find basic solutions aimed at simplicity and ease of use while there may also be more advanced solutions jam-packed with features. Certain platforms aim to bring all of a businesses' communication needs into one place by also managing telephone systems, internet fax, voicemail, and call routing. Other platforms may be designed with customer service businesses in mind that allow for easy control and viewing of a user's device.
No matter what the needs of the business, there will almost certainly be a solution that addresses all lines on their checklist.
Pricing
With such a wide range of features offered between these platforms, there is also a wide range of pricing. Some platforms are free and supported with optional add-ons. While these platforms may be limited, they could be economic solutions for small businesses.
There are a variety of video conferencing systems available at all price points. The real question businesses need to ask before considering pricing is whether or not the product meets their needs. It's also important to remember that many of these platforms can help businesses cut costs in other areas.
Ease of use
Meetings should be simple. So should meeting software. A traditional meeting involves walking into a boardroom and sitting down. Therefore, a web conference should be just as easy for users. More importantly, meeting hosts don't want to deliver a poor experience to attendees by struggling with the interface or making it difficult to join the meeting.
Most video chat platforms address this issue. Some platforms even allow one-click meeting set up that automatically dials out to other users in order to add them. Ease of use should be a top consideration when looking at video conference software. The meeting and the content of the meeting should be front and center, not struggles with technology.
Customer service
Of course, technology can have its hiccups. Having quality customer support available in the event of a challenge can be a benefit, especially for new users. At a basic level, all web conferencing tools should have some form of a knowledge base for users to browse. Most paid plans also offer live customer support via phone, email, or chat.
Some platforms take things a step further with a dedicated customer service manager and 1-on-1 onboarding for new users. Typically, these customer support features are only available on top-tier plans for enterprise businesses but it could be an important selling feature for businesses that want to get started launching their first video conference right away.
---
RingCentral

RingCentral offers users the ability to connect, share, and collaborate in the way that's best for them. Using their mobile app or web app, users can make and manage video conference meetings with ease. HD video conferencing and available recording make sharing meetings a simple process. When on the go, employees will be able to accept voice calls, check voicemail, and route calls easily using the mobile app. For businesses seeking a complete communications solution beyond just video conferencing, RingCentral has it all. Everything from auto attendant to internet fax to voicemail to text is available.
See the full review of RingCentral here.
---
Google Meet
Google Meet is a service offered by Google as part of the Google Workspace. Users can instant message others on the platform and, with a single click, launch a meeting instantly. Since it is integrated so closely with Google, sharing documents through Google Drive or sending invitations via Google Calendar is incredibly user-friendly. Meet is part of a larger suite of products that users may feel they do or do not need. However, the entire Google Workspace platform is affordable and allows users to access additional services like custom Gmail domains, unlimited Google Drive storage, and shared business calendars through Google Calendar which only helps to drive up the value.
See the full review of Google Meet here.
---
Zoom

Zoom is one of the most well-known names in the video conference space. Their platform offers a variety of tiers including a free tier that still includes a number of essential features. Users can easily launch meetings, schedule and invite participants via the many third-party integrations, and then record calls for later review or sharing. Zoom takes things a step further by also offering a cloud-based phone system that allows businesses and employees to make voice calls on a desk phone, on a laptop, or on their smartphone. For many businesses, Zoom could replace multiple services.
See the full review of Zoom here.
---
Skype for Business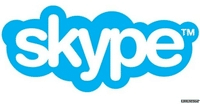 Skype for Business is a professional take on the Skype platform that many users are already familiar with. There are two options when choosing Skype for Business. The standalone product offers a wide range of features and is free to use. The paid version is bundled with Microsoft Office 365. Using the paid version unlocks features like additional cloud storage, advanced collaboration tools, and customer care tools. For businesses already invested in the Office ecosystem, moving to Office 365 may be a logical step to access professional video conference software while also gaining access to the suite of Office 365 products like Word, PowerPoint, and Excel.
See the full review of Skype for Business here.
---
UberConference

UberConference is a voice conferencing system with a video conference design. The sleek appearance of UberConference uses a tile-based design that's appealing and simple to manage. Users can join the conference and then link their supported social media profiles to pull in their profile picture and some essential professional information. From there, hosts can easily manage users, record calls, and share files. There is a free plan available with a number of features while the paid plan steps things up even further with custom call-in numbers, analytics, and custom hold music.
See the full review of UberConference here.
---
GoToMeeting

GoToMeeting has taken video conferencing and made it into a sleek, simple experience. Users can launch a meeting with a single click and there is available integration with popular third-party services like CRM platforms and email platforms. For participants, joining a meeting is just as easy. A dial-out request is sent to the participant and they simply have to accept in order to join the meeting. From the creation of the meeting to actually hosting the meeting, users may only have to wait a few seconds. For users that are looking for a plug and play video conference solution, GoToMeeting should be a consideration.
See the full review of GoToMeeting here.
---
Appear.in

Appear.in is a fantastic option for those that want a simple, streamlined experience that comes with all of the essential features. Set up and ease of use couldn't be faster and more user friendly. There are meeting room customization features, presentation options, and screen sharing features built into this clean, web interface. The free plan gives individual users the ability to experience the platform themselves and may even cover the basic needs of some users while the paid plans are very competitive with other options on the market.
---
Join.me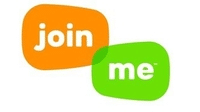 For users that are seeking, above all, an affordable video conference platform: join.me should definitely be in consideration. The customizable meeting rooms and simple collaboration tools make it easy to launch and host a professional video conference. Users can annotate certain portions of the conference and recording is made simple for review of the meeting afterward. In addition, join.me offers some important third-party integrations like SalesForce and OpenVoice.
See the full review of Join.me here.
---
FreeConferenceCall.com

As the name suggests, FreeConferenceCall.com is a free video and audio conference solution for businesses. The number of features packed into this free offering makes it very competitive with other options on the market. Users can enjoy VOIP calling, HD video conferencing, screen sharing, call recording, as well as important integrations with Outlook, Google Calendar, Slack, and Dropbox. Businesses of all sizes can make use of this free platform and capability can be stepped up with optional add-ons that begin at just $2 per month.
See the full review of FreeConferenceCall.com here.
---
Cisco Webex

Cisco is one of the most well-known names in business communications and their video conferencing platform, Webex, is worthy of being under the Cisco brand name. This cloud-based service comes packed with features that allow businesses to store and review calls for years, integrate VoIP desk phones, and launch meetings with ease from any connected device. The one challenge Webex faces compared with the competition is pricing which appears to be geared more toward medium and enterprise and businesses rather than small businesses.
---
TeamViewer

TeamViewer is a video conference solution that has a somewhat niche focus on customer support departments and IT departments. It includes all basic video conference features like screen sharing, file sharing, and HD video recording but it takes things to another level with additional controls for businesses. Users can monitor support tickets right through TeamViewer and then connect with customers to view their device, manage their device, and take remote control if needed. For users who need more than basic video conferencing features, TeamViewer can offer a level of control that is almost unmatched.
See the full review of TeamViewer here.