Automation is a hot buzzword these days, as what used to be space-aged mumbo jumbo is now becoming a mainstream reality. In the world of digital marketing, what this means is that mundane and repetitive tasks are now being tasked to machines that can learn and repeat the behavior in a constant loop, which frees up time to focus on more meaningful – and profitable – activities, both in the B2B and B2C spaces.
Artificial Intelligence (AI) and Deep Learning are further enhancing the functionality of these types of tools so that they are becoming more and more advanced.
Digital marketing processes like campaign management, lead generation, lead nurturing, email marketing, and personalized correspondence with customers all require the repetition of the same steps, just for different targets. In this scenario, a tool capable of making the right calls, sending the right emails to a customer based on predefined criteria, is immensely helpful in both time and money that can be redirected towards more complex tasks.
Why you need a marketing automation solution
There's a long list of reasons why small and medium businesses should be investing in marketing automation software.
They save time – When you let software attend to the cumbersome job of tracking leads and corresponding with them in a timely manner, you're freeing yourself up to focus on more important tasks.
They free up time – Reallocate tasks that require thinking rather than performing mindless repetitive steps. You can also bank on automation to work as a one-man army for your small and growing business needs.
They save money – Outsourcing work to automated tools saves manual labor and associated operational costs.
They improve accuracy – Software tools aren't prone to human errors and maintain accuracy rates close to 100%. For example, a message that requires the inclusion of a discount code in an SMS message will input the correct discount code with a 0% error margin.
They allow you to scale – Automated tools work much faster than humans. Scaling up to correspond with 1,000's of contacts would require a team of personnel working round the clock, whereas automation accomplishes this feat in seconds. You can get a lot more done in lesser time.
You'll have better inbound marketing– Once you've created an automated workflow to communicate with a particular client when a specific event is triggered, there's no lapse in follow-through, which enhances user experience and engagement because you're properly lead scoring.
You can generate leads on the go– A tool designed to capture email data does so by default for every webpage without you having to step in and guide it. It also collates this data into customizable lists that can be used as input for sales and marketing funnels later.
More personalized communication – Create intuitive workflows that compel your clients to keep coming back to your business, whether it's to revisit an abandoned cart, finish a subscription offer, or provide feedback. Whatever your end goal is, predefined workflows track each and every customer move and communicate with them accordingly,
In addition:
Automated feedback loops learn customer behavior and provide personalized product suggestions, which facilitates cross-selling and up-selling of products and services.
Ease new customers' onboarding process with interactive workflows that help new members with registration, verification, and other tasks.
Brevo (formerly SendinBlue)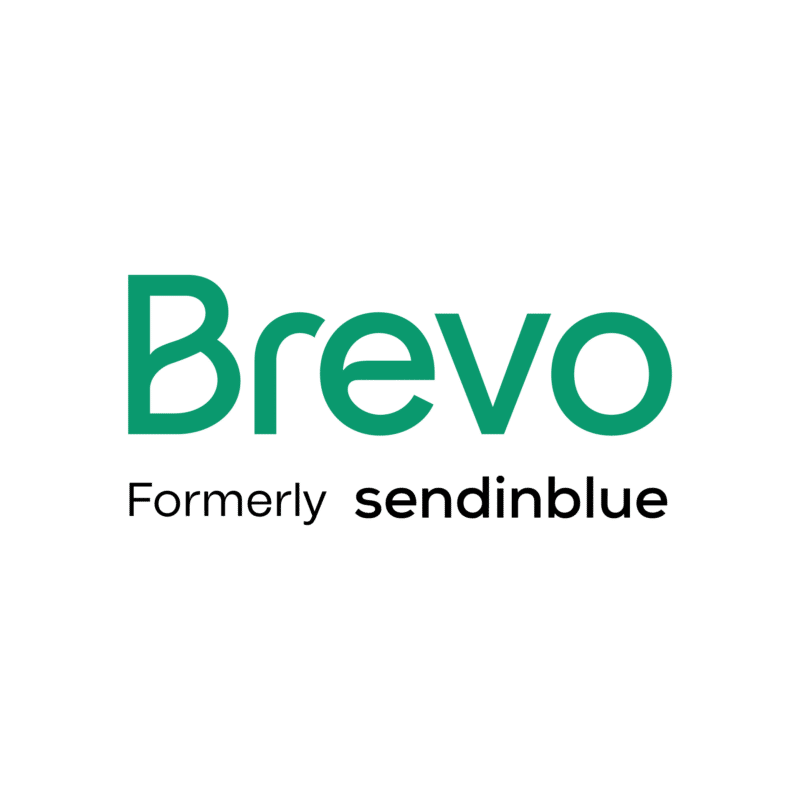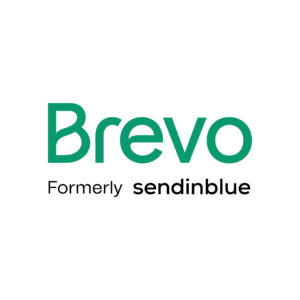 Brevo (formerly Sendinblue) is a niche email and SMS marketing service that's great for businesses that are taking their first steps in the world of marketing. The automated marketing workflow saves a lot of time in campaign creation and customer engagement tracking.
Although its user interface is a little complicated, it's currently one of the most cost-effective email marketing platforms and offers advanced features like live reporting and personalization, free of cost. If you want all your marketing tools on a single platform, you need to look elsewhere, however.
See the full review of Brevo here.
HubSpot

HubSpot is an industry leader in cross-channel marketing automation platforms and comes with an easy-to-use, feature-rich dashboard that makes content publishing and distribution very easy for small businesses. Features are constantly being updated – including email marketing tools and social media management – along with the latest industry trends like A/B testing, mobile marketing, and customer relationship management integrations.
Although it offers excellent tools and customer support, the pricing structure and billing practices leave much to be desired. A lot of features it offers are also available for free on other platforms. It is a good platform for individuals and small businesses looking to flex their marketing prowess.
See the full review of HubSpot here.
ActiveCampaign

ActiveCampaign is a complete online marketing solution that goes beyond simple email marketing, drip campaigns, and automated marketing workflows. It has built-in CRM, CMS, sales, marketing, accounting, and feedback channels that allow businesses to manage their online presence and track all their customer activities from the convenience of a single UI.
It comes standard with features like customer life-cycle tracing and live updates to guide customers to what they're looking for, all at an affordable price point. It also boasts of a fantastic customer service team and a robust community of online users who are eager to help others with their issues.
See the full review of ActiveCampaign here.
GetResponse

GetResponse's marketing automation suite is a cost-effective service that makes online marketing efficient, easy to manage, and facilitates faster scaling due to a reduction in repetitive mundane tasks. Advanced features like lead scoring and tagging, customer nurturing channels, and outreach ploys to convert subscribers to customers are its salient features.
It has an excellent customer support team, a fantastic and easy to use visually appealing UI, and price packages that target individuals, small and medium businesses, as well as large scale enterprises.
See the full review of GetResponse here.
Omnisend
Omnisend is the best e-commerce marketing software for multichannel marketing online. It's cost-effective, with prices varying with the number of subscribers you have and features that are sufficient to address all your online marketing needs.
Individuals and small businesses can save a lot of time on designing and implementing marketing campaigns by using intuitively designed Omnisend templates. Easy integration with most e-commerce platforms like Shopify and Woocommerce makes it an ideal marketing platform for diverse marketing requirements. Dedicated account representatives and privacy features also make it one of the best marketing platforms for large enterprises.
See the full review of Omnisend here.
Drip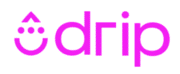 Drip is an email marketing software with an excellent marketing automation package that offers automated workflow creation modules. It charges users based on the number of contacts and allows an unlimited number of email marketing campaigns and email newsletters, workflows, and email communications.
Freelancers, as well as small and medium-sized businesses, can benefit immensely with its feature-rich automation suite, attractive prices, and easy contacts list build-up features. It isn't the most ideal platform for large-scale enterprises, however.
See the full review of Drip here.
Marketo

Marketo is an Adobe undertaking that provides end-to-end digital marketing solutions to B2B firms. Its target base is medium and large businesses that are looking to further scale up their operations, as well as garner fresh new leads. Its automation suite provides considerable efficiency gains by getting rid of the most repetitive tasks.
Unlike other platforms, Marketo is not an option for everyone. Businesses need to contact the Marketo vendor team and request a demonstration. A customized plan and price package are offered to each business based on its requirements. This platform is best for businesses with full-fledged marketing teams.
See the full review of Marketo here.
Autopilot

Autopilot is a unique marketing automation tool that makes the process of creating marketing campaigns easy with its visually appealing interface that invites users to experiment, understand, and play around with its very many features. It also allows integration with other CRMs, sales tools, and apps so you can move your data around freely amongst different web platforms.
Although it costs less as far as using its marketing services goes – with just $1 for 500 contacts and unlimited emails – the actual expenditure stacks up for monthly payments when it comes to other features like CRM integration, a dedicated IP, and access to customer support.
See the full review of Autopilot here.
Mautic

Mautic is an up-and-coming, open-source, digital marketing automation platform that has been gaining steady ground with the online marketing community. It is completely free of cost and maintained as crowdsourced software by a growing community of power users and developers.
It offers all the features that one would find in a paid enterprise plan by a top-notch marketing platform, except for good customer service. Since there's no central authority that owns the software, troubleshooting and finding dedicated help is tricky at times.
See the full review of Mautic here.
Prospect.io

Prospect.io is an email mining software that lets you create lists of customers based on your filter criteria. You can then use these lists as input for your email marketing campaigns. It also provides insights and analytics data for campaign performance and user response, as well as native integration with popularly used CRM software like Salesforce.
Its pricing structure is unique and expensive. Small and medium businesses might find it hard to spend as much on a per email basis, but it is a good tool to gather high converting email leads.
See the full review of Prospect.io here.
Infusionsoft

Infusionsoft is a centralized marketing and sales solution platform that was created to address the needs of small businesses looking to scale up. Its marketing automation tools are intuitively designed to create easy marketing funnels, and there are drag and drop features for goal settings and event responses, as well as customized email templates to choose from.
It is a powerful tool that requires experience and domain expertise to be used optimally and definitely isn't for beginners who are just looking to dip their toes into the world of marketing automation. Competitively priced in three different packages starting at $199/month, it's best used by marketing professionals as it offers unlimited emails, contacts, campaigns, and creation of landing pages.
See the full review of Infusionsoft here.
When you need marketing automation software
Small businesses benefit immensely from marketing automation software, especially when they're looking to:
Scale up
Spend a small amount of money to get the work of 10 people done by a single tool. Automation also deals with thousands of contacts based on predefined filters, which makes it easier to address the marketing needs of a growing business.
Acquire new customers
Businesses taking their first foray into a new vertical can tap into automated marketing tools to generate relevant leads for their business, as well as expand their existing customer base for old services. LinkedIn automation tools are a great way of doing this, for example.
Improve declining sales
Automated marketing reports are very helpful in identifying pain points in real-time, and suggest actionable items to re-engage with customers who aren't buying into your sales pitch. You can then follow up with these leads consistently without being intrusive, to get them back into the fold. They also facilitate incorporation of click-through-rate drivers like discount codes, promotions, and referral bonuses via personalized communications.
Improve your marketing game
Whether you are a freelancer, small business owner, or a professional marketer, staying up-to-date with the latest marketing trends is good for business in both the short-term and long-term. Automated marketing software also provides a learning opportunity for streamlining your marketing efforts, sending email campaigns, creating laser-focused goals, designing more efficient marketing funnels, gleaning insight into your customer base, and implementing this data in subsequent campaigns for improved results.
How to choose the best marketing automation software
Investing in marketing automation software should be preceded by due diligence regarding features and pricing structures. Unfortunately, many marketing automation features aren't offered independently by digital marketing platforms. They come as a package deal, along with other features like CRM integration, lead management, social media marketing, and similar services. Nor are all paid packages offered by these sites inclusive of automated workflows.
Before you purchase a plan, make sure that at least a majority of marketing automation features offered by the platform are included. Other factors to look for before signing up with marketing platforms are:
Effectiveness of features offered
How dynamic and useful are the automation features included? Is a particular feature like leads prospecting (e.g., LinkedIn prospecting) helpful for your business? Are you already paying for this service on another platform? How effective are these features as a whole in improving your campaign's performance and efficiency? Fancy features that provide poor ROI shouldn't sway your decisions. Stick with tools that provide real automation benefits and insights, and improve customer relationships.
Ease of use
Some tools are intuitively designed with interactive features designed for beginners. Some have visual components that make your marketing journey colorful. Some are power tools that accomplish a lot but also require experience and domain expertise to handle. Which category of automation tools would you be most comfortable using? Is there any point in purchasing complexly configured tools that you can't make heads or tails of? Choose an automation software that you can use effectively and that doesn't take you forever to master. Leave the power tools to the professionals.
Analytics and reporting
Campaign performance measurements, user behavior tracking, suggestions for actionable items, the ability to make changes on the go, data that helps you identify the right target audience, graphs that generate heat scores for optimal customer engagement periods, traffic flow management, and other statistics that are critical to judge the success (or failure) of your marketing efforts should be easily accessible in your analytic reports.
Integration
Digital marketing campaigns require a whole host of activities to be successful.  From CRM platforms to leads generation software, web hosting services to marketing apps, e-commerce channels to social media ads, email marketing to mobile optimization services, all of the disparate entities need to come together to launch a successful online marketing campaign. The ability to integrate all of these services with a specific marketing automation platform allows you a great deal of flexibility in designing your campaign, moving data around seamlessly, and optimizing how you use features. Choose a platform that does not restrict data movement and has a vast array of software integration options.
Having addressed the marketing automation how, when, and why, here's our list of the best marketing automation platform. We've reviewed them in accordance with all the criteria explained above.