Customer Relationship Management platforms, also known as CRMs, are the cornerstone of all business-to-customer communication. Businesses of all shapes and sizes can benefit greatly from using a well-designed CRM, even small or micro businesses with just a few employees. Nearly every businesses' success hinges on customer satisfaction determined by how well they can sell and then provide specific goods and services. CRMs help create a pipeline for all involved processes related to delivering those goods and services.  
Shopping around for a new CRM can be daunting. With hundreds of these platforms available, it is difficult for the average business owner to have the time to assess value and compare systems. Luckily, some of these platforms do have stand-out features– in this post, we're not only going to review the three top-rated CRM platforms, but we will also teach you how to evaluate CRMs to find the right fit for your business needs.     
What is a CRM?
A CRM helps businesses manage and organize all data related to their customer base. The goal of these platforms is to help you keep track and analyze all of your customer data – this includes sales data, past customer conversations, quotes, and more. Many of these systems additionally include project management tools that help with team delegation and service delivery to help manage customer satisfaction from end-to-end.   
What are the benefits of a CRM?
Implementing the right CRM system for your business into your company's existing business model has many potential benefits.  These systems serve to provide companies with a bird's eye view of how a business and its employees interact with their customer network. Let's consider some of the more specific ways that a CRM system can benefit your business:
Offers a "hands-on" approach to customer management

You get instant access to customer and sales data, as well as projects, tasks, and more

All customer data compiles to create a customer profile detailing all communication history into a single page

More effective and personalized communication between team members and the customers

Day-to-day tasks like sending emails can be automated, saving your business valuable time.

Integration modules allow CRM systems to connect to third-party apps and automatically record data.

Reporting tools give you an overview of all customer data instantly.

AI systems built into CRM platforms give forecasts and suggestions that make it easier to close sales.
CRM platforms for small businesses
Small businesses, regardless of the industry, can greatly benefit from integrating the right CRM solution. Businesses deal with people on a daily basis no matter how small or big. With a CRM you can generate leads or sell to an existing customer. All the data related to these clients can be organized into a larger database that provides quick and easy access to individual customer profiles with just the click of a button. Small businesses can also gain insight from CRM reports to help identify any existing weak points in the sales pipeline. Having a function CRM helps businesses consistently learn from their mistakes and improve customer relations exponentially over time.
CRM platforms for super small businesses
A staggering 92% of all businesses in the U.S. constitute as micro-businesses, which are defined as having five or less employees. These super small businesses can often overlook the importance of having a CRM platform. They might think they are too small to benefit from using one, but actually implementing a robust CRM is what they need to help them grow. There are many CRM platforms designed to accommodate super small businesses – some even come with a free plan, which is perfect for freelancers and the micro business budget.
Best CRM platforms for developers
Developers often work as freelancers and can face juggling a significant number of customers throughout their careers. Sometimes a customer will use them for just one single project, while others become long-standing repeat customers that frequently return with more work. Having a CRM would help improve how developers deliver effective services to their customers, while also providing them with insight into customer behavioral patterns.
Developers should find a CRM system that collects all data related to a specific customer – this includes emails and phone calls, conversations through live chat interfaces, invoices, and estimates, as well as files and other important information. Additionally, they should use the CRM to track sales and time spent on each project to more effectively bid on projects in the future. With these tools at a developer's disposal they can always be up to speed on client needs, how a project is progressing, and find ways to improve their customer relations in the future.  
Best low-cost and free CRM platforms
A lot of the CRM systems on the market at the moment cost hundreds, sometimes even thousands, of dollars. This can be unfortunate for a smaller business, a startup company who has just been founded, as well as for freelancers looking for a more cost-effective way to manage their customers, projects, and sales. While it may seem there are only bigger more expensive CRMs on the market, there are a few affordable smaller-scale options. Some platforms even come with free plans.
However, lower-end plans and the majority of free CRM platforms tend to exclude some of the crucial components. If you look hard enough, there are a couple of options that do come with all the necessary modules that a small business would need to manage their customers as they grow. With many CRMs you can subscribe to a basic plan initially and then upgrade over time as you expand your clientele.
How to choose the best CRM platform
Thinking about getting a CRM platform set up for your business is one of the best steps you can take if you really want to take control of how you manage your customers.  But in order to do so, you need to ensure you choose the right option. There are a few factors that you can take into consideration when looking at the different CRM platforms available. Ask yourself these questions to help you properly evaluate and decide which option will best suit your business:
Do I only need one or two user accounts, or something substantially more?

How much can I afford to spend?

What features are am I looking for specifically? Do I need a system that allows me to manage opportunities and deals?  Or do I need something more robust, that I can use to send estimates and invoices?

Do I need integration with certain apps like Gmail? If so, what specific integrations am I looking for?
Apart from considering these factors, you should also know whether you want to opt for a cloud-based solution, or prefer to use a CRM that can be hosted on your company's local server. Both of these options have pros and cons that need to be taken into consideration. Many businesses are moving towards the cloud as data then becomes available on multiple devices, even when employees are not at the office. Cloud-based solutions also eliminate the need for a local server.
Once you have answers to these questions, you can start comparing your needs with the features offered by the top-rated CRM systems.  
It is usually a good idea to first request a demo of a CRM platform before you commit to buying. Some of these platforms will also give you a chance to test the system with a trial offer – be sure to take full advantage. Sign up and test the CRM out – add your contacts, register a couple of employees, and work with the system for a couple of days. This is one of the best ways to find out if a specific CRM system can offer you what your business needs.
---
Roundup: Top 3 business CRM platforms reviewed
1. HubSpot CRM
HubSpot CRM is one of the highest rated CRM systems in the world. It is also one of the only free CRM platforms that comes fully equipped with all the features and modules a business requires like capturing customer data, managing sales, tracking conversations and interactions, and producing comprehensive analytical reports.  
The HubSpot CRM platform easily integrates with all other software offered by HubSpot, including their Sales Hub, Marketing Hub, and the Service Hub.
The platform primarily features a pipeline system that allows you to manage everything related to your customers. Here, you can capture a new contact and assign a role to that contact – the role can be set as a lead or a customer. You can create custom roles to meet your specific sales needs. Once a contact has been created, you can instantly start adding files to the contact, custom draft messages, set up notifications, and even send emails directly from the HubSpot platform.
When you integrate the HubSpot CRM with your Google account or with Microsoft Outlook, any emails you send to the customer will automatically be tracked and linked to their account on the CRM.
In addition to tracking emails, you can also upload files to the customer's account, set up invoices, track the progress of estimates, and more.
With the HubSpot CRM platform, you can manage up to 1,000,000 customers at once with virtual ease, and you can register as many as 1,000 accounts for your team members. You gain access to a dashboard that gives you an instant overview of all your customers. A single click on any customer's card will instantly show you all data that has been connected to their account.
This platform also lets you set up tasks and organize projects. The tasks can be linked to a customer's account and assigned to specific team members. This helps to keep things organized and ensures that team members are notified about specific responsibilities they have to complete to keep the project progressing and the customer happy.
HubSpot CRM Benefits
The entire CRM platform is 100% free to use

All deals are displayed on a single dashboard for easy management and tracking

Different pipelines are available to keep things organized at all times

Scheduling module allows you to set up meetings

Custom filters allow you to find the information you need without having to scroll through hundreds of deals, tasks, or contacts

Timeline view gives you an overview of how all team members are interacting with a customer

Integrated chat features give you a chance to talk to customers live
HubSpot CRM Drawbacks / Missing Features
Integration modules are limited

Activating other HubSpot platforms will lead to a monthly subscription fee

No bulk email feature available
See full HubSpot CRM review here.
---
2. Insightly CRM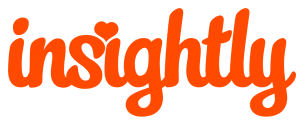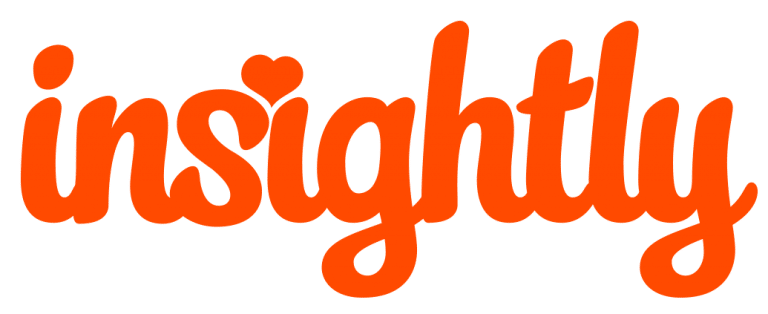 Insightly CRM is another excellent option for businesses of any size – even those who are just getting started now. This platform was developed with three primary goals in mind: 1) to help your business accelerate sales 2) to help you build better relationships with your customers and 3) to ensure you can deliver projects on time and meet all customer expectations.
Insightly comes with a free trial that gives you access to any of their three customized plans for up to two weeks. Plans start from only $29 per month after the trial period has ended.
Once you have signed up for one of the Insightly CRM plans, you gain instant access to their Kanban Sales Pipeline feature, which helps you better organize data based on leads, deals, customers, and sales. All dashboards can also be configured based on the needs of your business. For example, if you want to see the latest sale statistics from your customers when you log in, you simply customize your dashboard to show the widgets that display sales data.
Insightly CRM gives you access to the platform on your web browser, as well as through mobile apps available for both iOS and Android. This means you can easily capture client data on-the-go from your mobile device and then continue to process the lead at a later stage or pass on the data to another team member so that they can close the sale.
This CRM platform can integrate with Google Mail and offers a plug-in for Microsoft Outlook. When these integration modules are used, all emails are recorded and imported into your dashboard. They can be linked to client accounts, which makes it easy to track your conversations with all contacts – giving you the ability to have a clear overview of all interactions from first contact up until the moment the sale is closed.
You also gain access to workflow automation, forecasts, and activity suggestions with the Insightly CRM. Several features can be automated and will provide notifications prompting you to follow steps to close deals faster and win over more customers.
Insightly CRM Benefits
Demo available on request, plus a free trial

Multiple customizable dashboards

Fully-featured file management system built into the system

Integration with Google, Outlook, QuickBooks, and more

An integrated project management system

Mobile applications give complete access to your customer accounts on-the-go

Easy-to-use reporting feature
Insightly CRM Drawbacks / Missing Features
Limitations on the customization of forms

Note functionality is more complicated than some of the other CRM platforms

CRM does not allow phone calls to be tracked

No quick add option for capturing new contacts
See full Insightly CRM review here.
---
3. Zoho CRM


Zoho CRM is available for three when your team consists of three or fewer members. You can also start out with a free trial if you want to take advantage of their premium plans. Premium paid plans start from $12 per month and are billed per user. The system gives you access to a wide range of convenient features that makes captivating customers and tracking sales data easy and effective.
Zoho CRM lets you customize your home page. Choose from a variety of widgets upon signing into your account. Use advanced tracking for customers. Enter their contact info the moment you get in touch and follow their progression up through the sale. Use the system to find weak points in your customer sales pipeline and improve your customer relationships over time.
The platform also comes with the Zia AI, a unique chatbot on the Zoho CRM that acts as a personal assistant. You can ask the AI chatbot to change data for you, schedule a meeting, call a client, or draw up a report and present it to you. This is a powerfully intuitive and convenient feature that a lot of business owners find helpful.
Zoho CRM Features
The multi-channel platform that tracks calls, emails, live chat interactions, and social media data

Real-time sales data available with the SalesSignals feature

Advanced analytic features give access to target reports, funnel reports, charts, KPIs, and more

Mobile apps are available to give access to your account from anywhere

Custom portals let you set up unique dashboards for vendors, partners, and clients

The platform provides suggestions on actions that can help you convert leads into customers
Zoho CRM Drawbacks / Missing Features
A lot of customization is needed during the initial setup

Does not support dynamic forms

The more complex system requires has a bigger initial learning curve

Reporting tools have limitations
See full Zoho CRM review here.
---
Final verdict: What's the best CRM platform for business?
While there are hundreds of different CRM systems to choose from, only a few truly deliver. HubSpot, Insightly, and Zoho offer advanced features coupled with a cost-effective way for any business to integrate a CRM into their operations. Start managing customers more effectively today!