Vivint

Sleek, stylish system
Customizable options
Automation services

Visit Vivint

Frontpoint

Wide variety of features and options
Indoor and outdoor cameras
Outstanding customer support and service

Visit Frontpoint

SimpliSafe

Easy to set up
Small, powerful, stylish
No contracts

Visit SimpliSafe
Security is one of the most important aspects of your business. But when most people think of the word security, they think of data and privacy. What they often overlook, unfortunately, is the physical security of the business and the building itself. The threat of break-ins is still very real.
Every business owner should consider purchasing a security system to protect their location and possessions from burglars. The good news is that there are plenty of companies around to help you do just that. The bad news – if you can consider it that – is there are so many small business security system choices and options that it's hard to determine what would be best for you.
Security systems nowadays have many advanced features that will cover all of your business's security needs, and even allow you to control and monitor the system from afar. Basic business security systems will include an alarm system and central control panel, door and possibly window sensors, and motion sensors.
Additional equipment can be customized for your security system as well, including both indoor and outdoor cameras, door locks, glass break sensors, and even monitored entrances for employees and visitors. All this equipment should come with 24/7 professional monitoring provided by the security company. Some companies take this a step further, allowing you to view your surveillance camera footage in real-time from your smartphone and/or through cloud data storage.
Some security companies handle all the installation and setup for you themselves, most for a fee of course, while others only offer do-it-yourself installation kits.
With all of this information, it's hard to make your way through the weeds and decide which security company would be best for your business' security. We have done the hard work for you, though.
Here are our picks for the best business security systems in 2021.
---
Vivint 


Vivint Smart Home offers some of the most impressive options in regards to devices, options, and technology. Their security offerings include all the basic features as well as smart home automation, environmental monitoring, a mobile app for system control and live video monitoring, and two-way communication through the control panel.
When it comes to pricing, Vivint Smart Home is comparable to other full-service smart home providers. Additionally, their award-winning customer service has been recognized by J.D. Power, the Business Intelligence Group, and the American Business Awards. Their monthly professional monitoring service comes in at a competitive $39.99/month (plus an additional $5/month per camera). This includes 24/7 professional monitoring and support, as well as 14 days of clips; you get 30 days of 24/7 continuous recording with the Vivint Smart Drive.
When you take all of the hardware into account, the pricing predictably steps out of budget-friendly territory – so make sure to keep that in mind. That being said, they offer a 60-month, 0% interest finance option that can be canceled at any point once the equipment has been fully paid off.
The balance for businesses that are considering Vivint Smart Home comes down to whether they want (or need) the extensive technological options offered along with the great customer service – all of which come at an elevated price.
Impressive features and technology
Mobile control of the system and video monitoring through an app
Build your own custom system
Home automation services
Cons
Additional features can turn this into a pricier option
No DIY install option
See the full review of Vivint here.
---
Frontpoint

Frontpoint is a well-respected company in the security industry. They offer perhaps the most extensive offering of hardware and features among any of the providers on this list. Their systems come with all the basics as well as more extensive features such as environmental monitoring as well as indoor and outdoor video cameras.
Frontpoint offers a wide variety of packages that you can choose from, or you can build your system completely from scratch. There is no specific business security entity to the company so you won't be able to get monitored entrances, for example, and it could get quite pricey if you go for the full menu of features and hardware.
Still, Frontpoint has some of the best offerings, outstanding customer service, reliable equipment manufactured by General Electric and easy DIY installation.
Pros
Wide variety of features and options
Indoor and outdoor cameras, as well as environmental monitoring
Live video feeds and cloud storage available
Outstanding customer support and service
Cons
Requires one- or three-year contracts
Can get expensive for the full menu of features
No specific business security aspect of the company
See the full review of Frontpoint here.
---
Simplisafe

SimpliSafe is one of the most affordable options for business security systems – a completely wireless system interconnected through wi-fi that business owners may install themselves without the need of a technician.  The company has received awards and recognition from highly respected organizations such as the Better Business Bureau and Angie's List.
The system is plug-and-play out of the box, and the system is automatically updated over the air. The devices are also covered by a three-year warranty.
The monthly monitoring with Simplisafe costs $14.99 per month, and the company requires no contracts ever, which is a great feature. The most basic hardware system they offer costs about $200, and more advanced systems cost about $500. You can always customize your system with add-ons such as Nest thermostats and carbon monoxide detectors purchasable from Amazon, as well. Lastly, their customer service is available 7 days a week, from 9 a.m. to midnight (EST).
Pros
Affordable offering compared to competitors
No long-term contract or early termination fees
Very customizable security system
Protection on the go with wireless connectivity and mobile apps
Cons
Self-installation easy, but may take some tweaking
Various choices may be hard to decipher what system is best for you
Requires reliable cell service since the system isn't hardwired
See the full review of SimpliSafe here.
---
ADT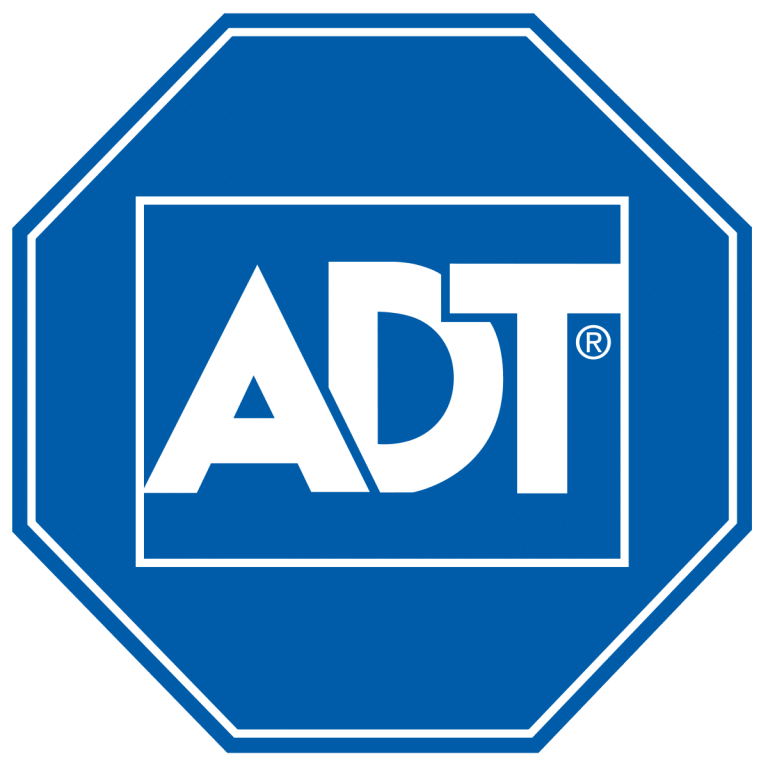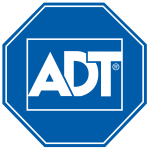 ADT is one of the most reputable and security system companies. They provide outstanding features, professional monitoring, and customer service, but it comes with a cost.
ADT has very reliable security equipment, and it is hardwired, meaning the system is not reliant on battery power. They offer a wide range of hardware features, and you can always customize the hardware offerings to your needs.
The trade-off for all this is the price. ADT's system sells for at least $400 and professional monitoring is around $58 per month, although the company doesn't provide prices on its website. They require a professional to provide you a custom quote.
In addition, ADT professionals must do the entire installation of your system, and that comes with a $399 fee. ADT must also make any updates or fixes to the system.
Pros
Very reputable company
Can monitor employees entering building with key fob system
24/7 customer support
Hardwired system
Cons
More expensive than others
Pricing difficult to estimate
ADT must do all installation, updates, and fixes at a cost
Requires a three-year contract
---
SafeMart

Early last year, SafeMart's LiveWatch security product merged with MONI Smart Security and The Brinks Company to form Brinks Home Security. Brinks has been around the security industry for quite some time but is just re-joining it after a few years away.
Brinks doesn't have a business-specific security system offering so you will not be able to get some features such as monitored entrances for employees with key fobs. Any of their plans can easily work for commercial properties, though.
They have three main plans, one which connects with Nest Secure, two of which don't require any contracts for alarm monitoring, and one which has video monitoring included. All the systems have impressive features and hardware and can either be installed by yourself or by Brinks professionals.
Pros
Impressive features and product options
Wireless system that works on 4G LTE cellular backup
Great customer service and support offered
24/7 monitoring with quick response time
Cons
36-month contract required for video surveillance package
Not dedicated solely to business security, so some features missing
Professional installation fee is a lofty $199
Basic warranty is only two years
See the full review of SafeMart here.
---
Protection 1

Protection 1 is a well-respected company that has been in business for almost 30 years. A few years ago, ADT purchased them, though, so the future is a little uncertain for how Protection 1 will work. For now, the two companies are operating as separate entities, though.
Protection 1 offers impressive business-specific security solutions that go beyond just security cameras, motion detectors and a control panel. They provide fire and water protection as well as an entrance management system for both employees and guests.
The company is known for outstanding customer service available 24/7 and provides actual people who answer your questions. They also have three levels of monitoring to make everything more secure for you and your data.
The price is affordable for in-home solutions, but business-specific solutions are created on a more custom level.
Pros
Outstanding customer service
Business-specific solutions with advanced features
Can opt to use an affordable in-home solution
No long-term contracts required
Cons
ADT purchase means the future isn't so certain
Business-specific solutions require extra time to create
Business plans may become expensive quickly
See the full review of Protection 1 here.
---
Abode

Abode is a newer system. One of the most attractive features of the DIY system is it integrates with smart home devices such as Alexa and Google Home.
The company also has a free self-monitoring plan that allows you to monitor the system fully through your mobile devices. They also offer an affordable upgrade to cellular backup and a $30-per-month package for professional monitoring.
The system is easy to install on your own. Abode's overall customer support is lacking significantly, though, compared to some other companies in this space.
While the price of the system is affordable, starting at $279, the hardware only comes with a one-year warranty. In addition, the company doesn't offer any outdoor security cameras. Overall, Abode could be a good option for in-home security, but not for business security.
Pros
Solid offering of technology
Smart home integration
Easy DIY installation
Free self-monitoring offered through mobile apps
Cons
Customer support lacking significantly
Only offers a one-year warranty on hardware
No outdoor security cameras
New company with a lack of customer reviews
See the full review of Abode here.
---
CPI Security Systems

CPI Security Systems has been in business for almost 25 years and has received an A+ rating from the Better Business Bureau. For a smaller company, CPI certainly has an impressive offering of features and devices, especially their HD indoor and outdoor cameras.
CPI has its limitations, though, especially because they are only available in 20 states. As far as their offerings, both the equipment and the monitoring can get quite pricey. Not only do you have to pay fully for the equipment upfront, but they also require professional installation that starts at $299. CPI also requires all its customers to sign a five-year monitoring contract.
CPI does have outstanding 24/7 customer service, though, to go along with their 24/7 professional security monitoring.
Pros
A+ rating from Better Business Bureau
HD cameras for indoors and outdoors
Excellent customer service
Dedicated division to business security
Cons
Equipment, monitoring, and installation are all expensive
Require a five-year monitoring contract that automatically renews
Only available in 20 states
Only offer a 12-month warranty on their equipment
See the full review of CPI here.
---
Scout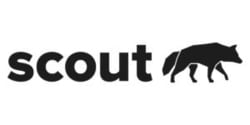 Scout is a technologically-focused company. The system relies completely on mobile technology, as it doesn't offer a central control panel. Instead, the system must be managed and controlled either through mobile apps or through smart home integration.
The Scout system is very easy to install on your own, and both the hardware and monthly plans are affordable prices. The downside, though, is that there are limitations to the hardware itself. Each piece of hardware only has a 100-foot range. In addition, to get a security camera, you have to purchase a third-party camera and monitoring plan.
Scout has outstanding customer service and plenty of online resources such as video tutorials. Overall, though, it seems as though the company may be a better fit for in-home security solutions than for business security systems.
Pros
Technology-focused company with impressive mobile apps
Affordable monthly plans and hardware
Outstanding customer service
No contracts required for monthly plans
Easy DIY installation of products
Cons
No central control panel
Limited range for hardware
Only a three-year warranty
No proprietary security cameras
See the full review of Scout here.
---
Vector Security

Vector Security is a company that has been in operation for almost 40 years and is well-respected in the industry. One of the nicest aspects of the company is they provide business-specific security solutions for businesses of all sizes.
Vector Security has some impressive features such as location automation of lights and temperature as well as entrance monitoring control with key fobs. They also own and operate their own 24/7 monitoring center, and even offer cloud storage for customers who have security cameras.
The company's professional installers handle the setup and launch of your security solution from end-to-end, removing that worry from you. A few downsides to Vector Security is that they don't provide pricing estimates upfront, and they require long-term contracts of at least 36 months.
Pros
Reputable company
Impressive advanced features such as location automation
Own and operate 24/7 monitoring center
Business-specific security solutions
Cons
No pricing information available
Long-term contracts of at least 36 months required
Only one-year warranty on products
Not available in every state
See the full review of Vector Security here.
---
Alarms R Us

Alarms R Us is a smaller security company that only serves New York City and the surrounding area. If your business is not located in this area, unfortunately, you will not be able to use this company.
They do provide a customized solution to their business clients that includes all the basic security features you'd want, plus extra features such as video surveillance, environmental monitoring and even building access monitoring.
They offer a small business starter package that starts at $395 for the hardware and $35 per month for 24/7 monitoring, but those prices can rise if you customize the package at all. The nice thing about Alarms R Us is that they don't require any long-term contracts, and you can cancel at any.
Pros
Local company to New York City that provides closer support
No long-term contracts required
24/7 support and monitoring
Remote and mobile monitoring and control of the system
Cons
Only offered in New York City
Smaller company may not be able to handle larger businesses
Could become expensive
Not a big-name company
See the full review of Alarms R Us here.