Xero is a web-based accounting service designed for small business owners and growing enterprises. The company was established in 2006, and helps clients by connecting them with trusted advisors who provide a detailed perspective of their financial positions. Xero also lets business owners view and check their cash flow, financial transactions and account details from any time, anywhere in the world.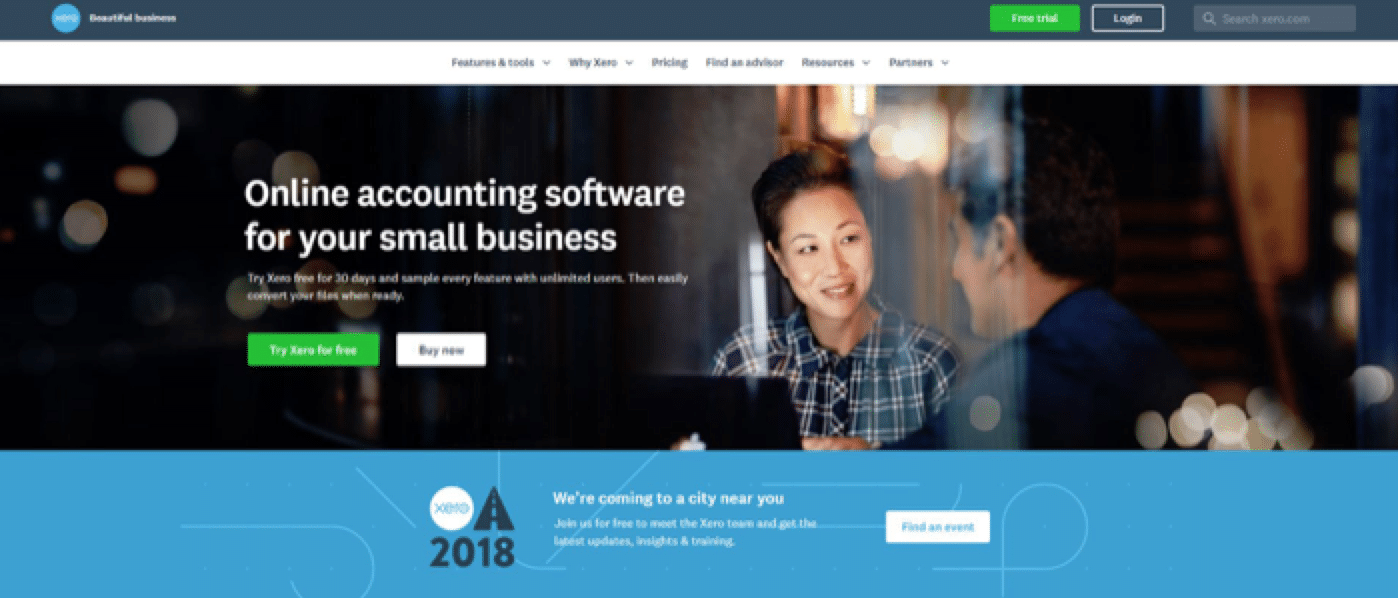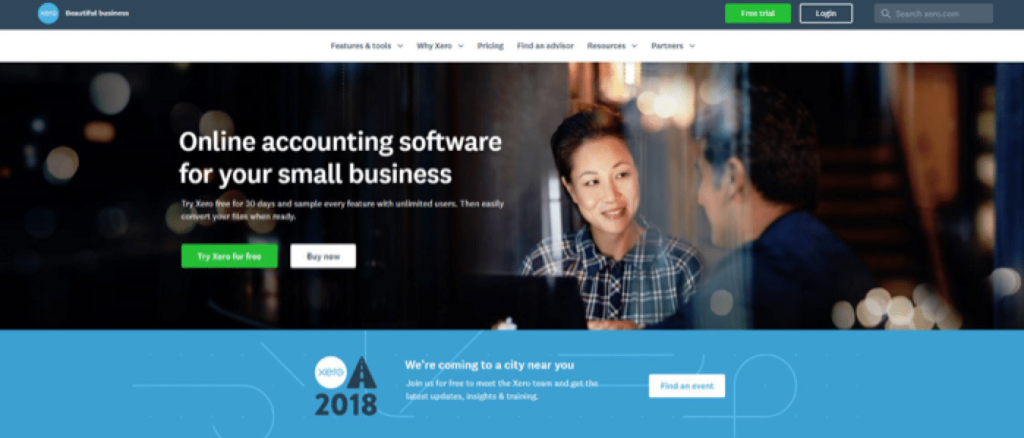 Is Xero right for my business?
Xero is an ideal accounting system for small and growing businesses. For a small business owner, it is important to focus on the growth and development of the business rather than indulging in complicated accounting and financial dealings. Xero reduces stress by tracking spending and providing seamless integration with multiple systems including Bill.com, ADP, and Vend. It can even automatically import all of your bank transactions into your Xero account. The platform includes efficient tracking of expenses and the ability to create detailed invoices, as well as other accounting services to simplify your financials. What's more, Xero also has a designated mobile app, so that you can work on-the-go.
What features does Xero offer?
Customizable dashboard with impressive user-interface
Automatic invoice reminders, bulk invoicing, and invoice replication
Performance graphs showing – bank accounts, bills you need to pay, and expense claims
Best-in-class contact management and smart lists creation
Seamless creation of recurring bills and purchase orders
A smart categorization feature remembers your past transactions and automatically categorizes new transactions for you
How much does Xero cost?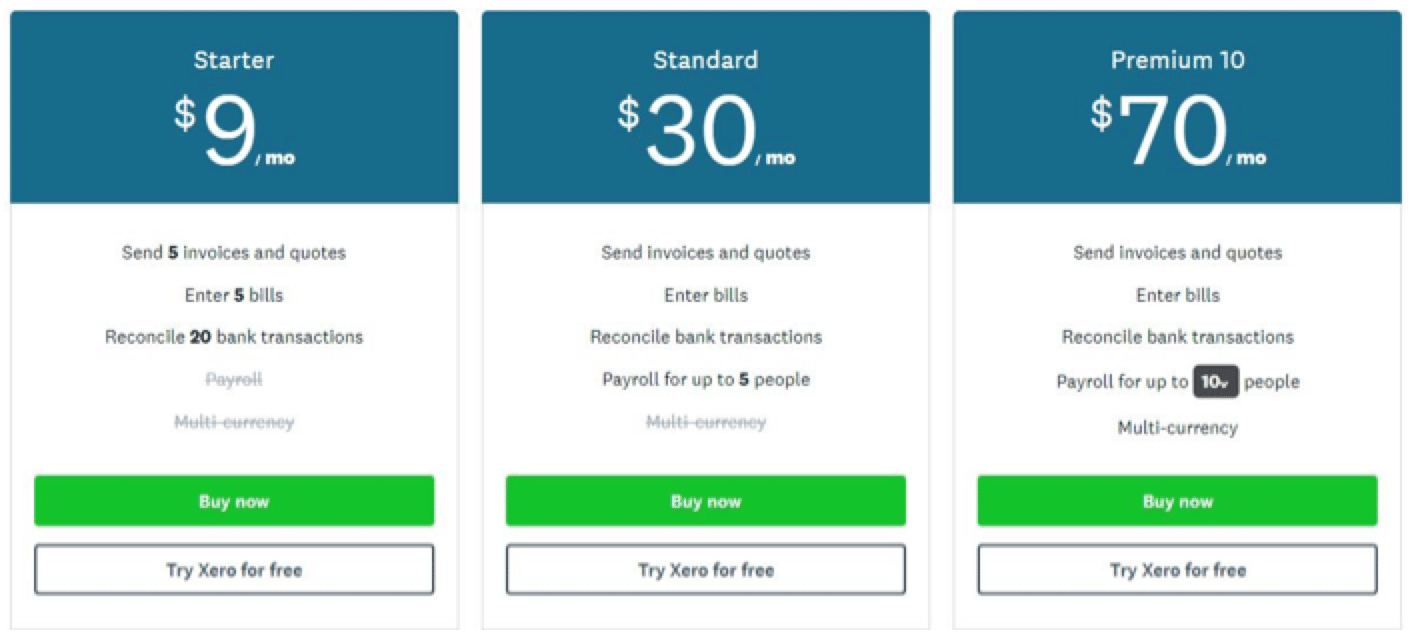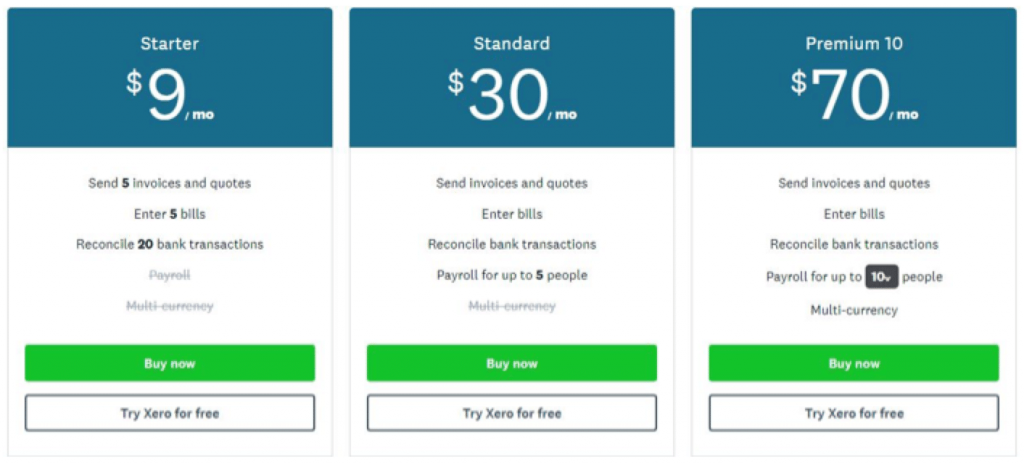 Xero has a 30-day free trial, and three different pricing plans to choose from.
Starter

$9/ month
Limited to sending 5 invoices and 5 quotes
You can enter up to 5 bills
20 reconciled bank transactions per month

Standard

$30/ month
Unlimited invoices and quotes
Unlimited bills
Unlimited reconciled bank transactions
Up to 5 payrolls

Premium 10

$70/ month
Unlimited invoices and quotes
Unlimited bills
Unlimited reconciled bank transactions
10 payrolls
Multi-currency support
Pros of using Xero
An interactive and user-friendly dashboard that displays complete financial details including bank balances, invoices, and bills
Inventory management provided in all pricing plans
Seamless sync with bank accounts and an accurate reconciliation functionality
Free QuickBooks conversion, which allows you to transfer your data in a hassle-free manner without switching platforms
Ability to integrate more than 500 different third-party business applications including Shopify, Square, and PayPal
Excellent customer support and optimized security to keep your data safe
Cloud-based software that lets you access your data from any time, anywhere in the world
Ability to manage personal expenses through mobile review
Free 30-day trial available
Cons of using Xero
No offline availability, so you are unable to access details about your business finances without Internet connectivity
Complicated software isuser-friendlyndly
Unrealistic high-tier prices without adding adequate value
Limited number of transactions in the basic plan
Lackluster Invoice templates