QuickBooks Online is a comprehensive web-based business accounting platform for individual accountants, as well as small and medium-sized business owner. The company provides a number of services including bank reconciliation, real-time tracking of expenses, the creation of invoices, and financial report generation. QuickBooks Online helps small businesses organize monthly expenses and income to create a precise profit/loss report. It also increases accountability and improves communication within an organization.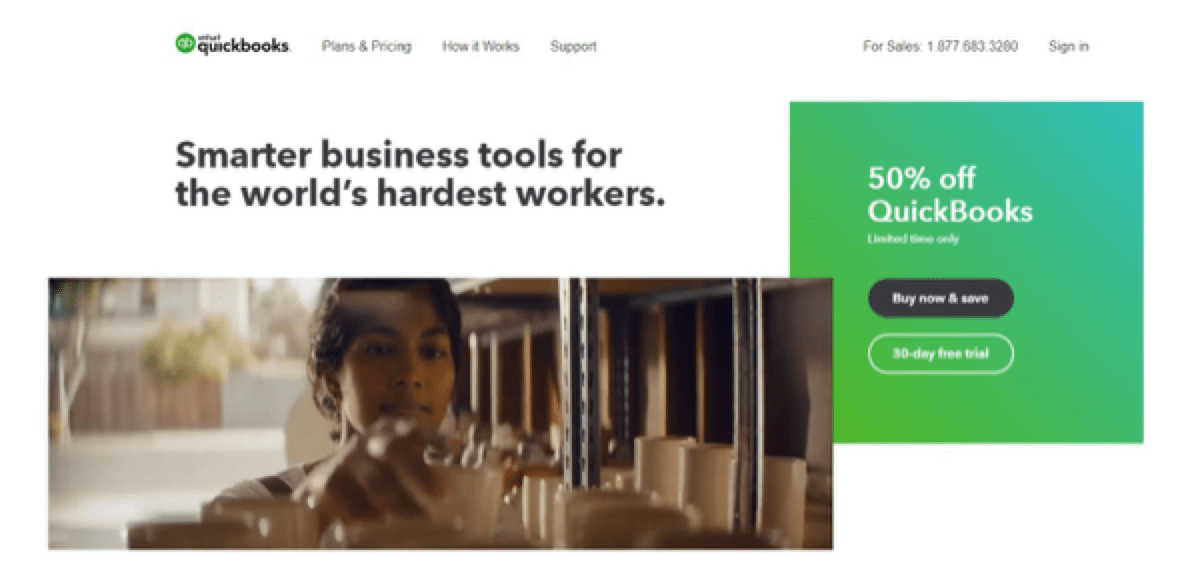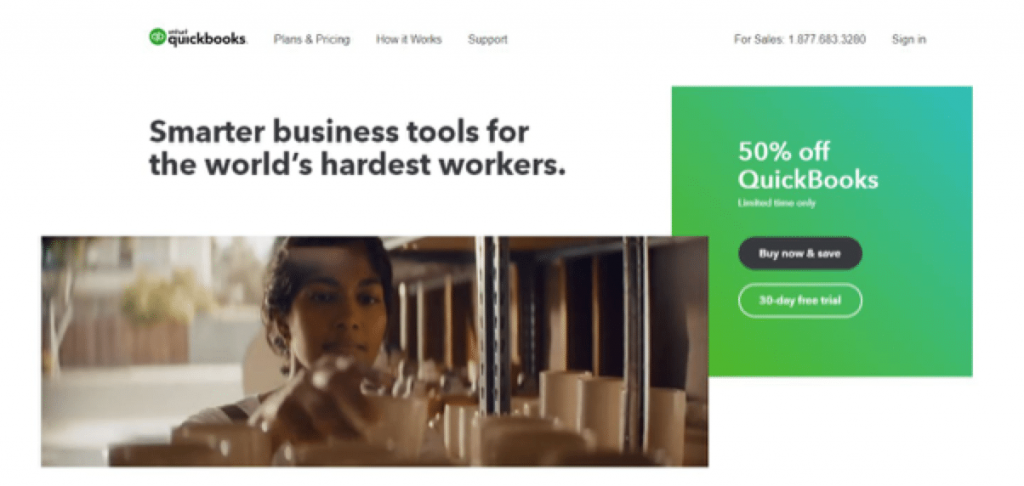 Is QuickBooks Online right for my business?
QuickBooks Online is a tailor-made solution for small business owners, and firms. It is available as a web-based and mobile app, so that it can be used anytime and anyplace. It provides a number of important features to organize your books, manage expenses, send invoices, and track inventory.
What features does QuickBooks offer?
Ability to download and reconcile credit card transactions
Efficient organization of weekly timesheets
Accurate tracking of bank deposits
Ability to upload screenshots of bills and submit them as expense proofs
Customizable templates to generate invoices, bills, and reports
Different permission levels for different individuals to maintain the security of financial data
Ability to import data from integrated applications including PayPal, Square, and American Express
Ability to create recurring invoices, send payment receipts online, and track receivables
How much does QuickBooks Online cost?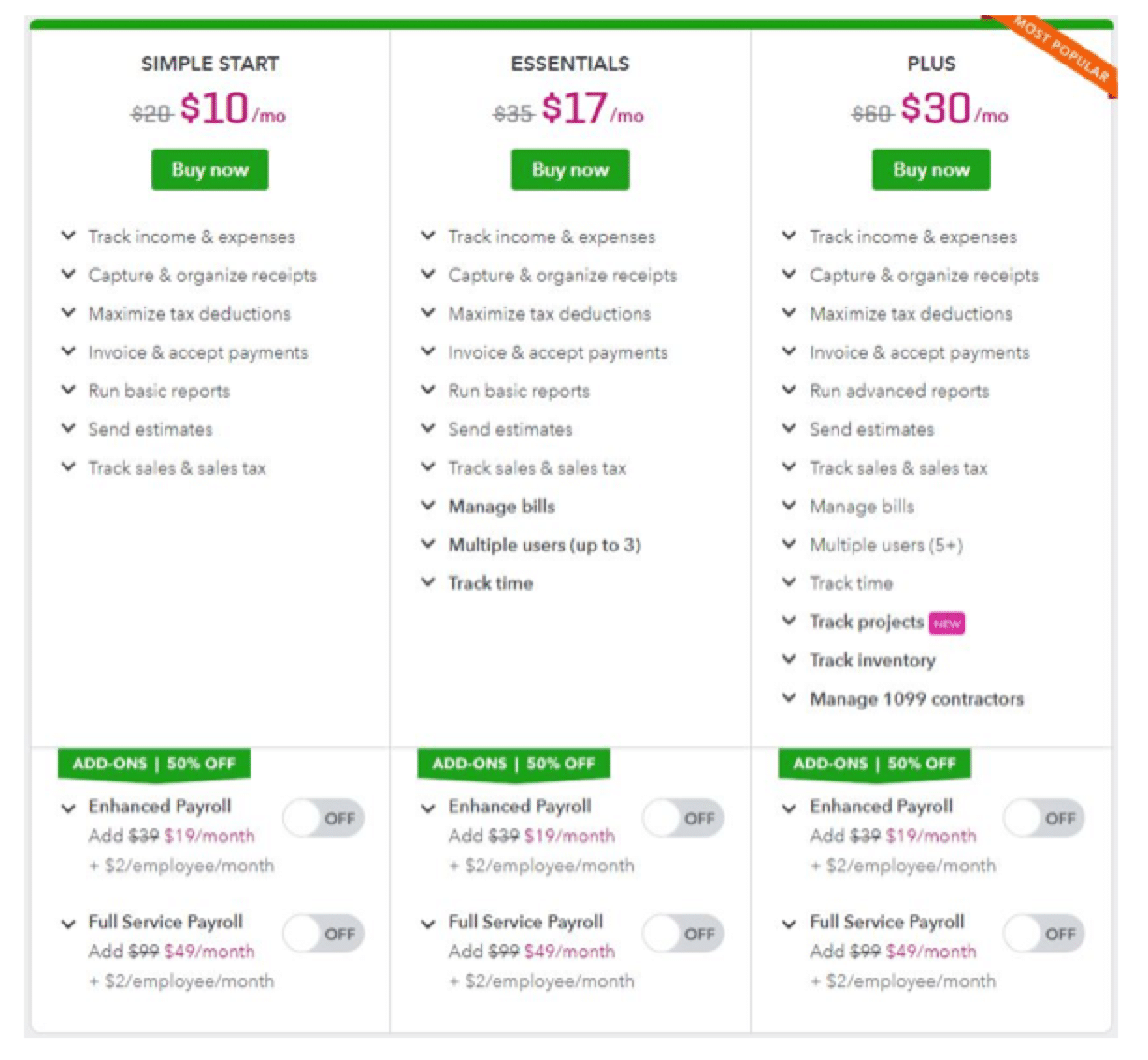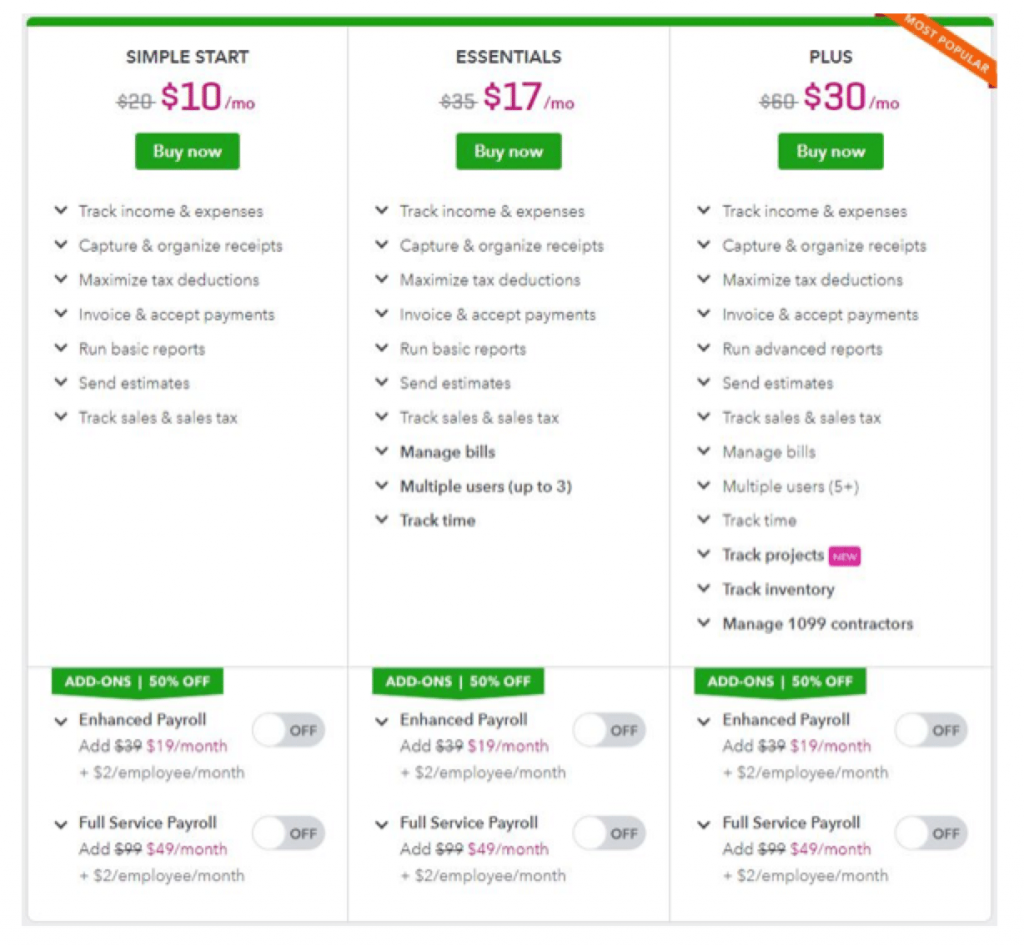 QuickBooks Online offers three different pricing plans, as well as a free 30-day trial so you can "try it before you buy it."
Simple Start – $10/month

Track income, expenses, and profits
Create, capture and organize receipts
Track, calculate and manage your sales tax
Works on PC, Mac, and mobile
Only available for one user

Essentials – $17/month
The Essential plan includes all the features of the Simple Start plan, as well as:

Real-time management and payment of bills
Transactions in multiple currencies
Generation of sales quotes
Up to three users can be registered to the account

Plus – $30/month
The Plus plan includes all the features of Essentials plan, plus:

Inventory tracking
Creation of purchase orders
Tracking job profitability
Up to five users can be registered to the account
Pros of using QuickBooks
QuickBooks Online provides a large variety of decision-making tools
Customers are provided with the ability to pay their bills online
Efficient inventory and payroll management
Time-tracking feature implemented into invoicing
Automated backup of data
A wide variety of reporting options
Interactive and user-friendly interface
Ability to access and manage your financial task through the mobile app
Batch send feature to send invoices
Good integration with third-party software
Cons of using QuickBooks
QuickBooks Online offers a large set of features and functions. It takes a considerable amount of time to completely understand each and every function.
Most of the advanced features are only available at the highest pricing plan
Even in the highest pricing plan, only 5 users are allowed
No built-in feature to check for duplicate records, which leads to the creation of multiple records for a single client
The mobile app lacks many features that are only available in the web version