Wave is web-based accounting software that provides accounting, billing, invoicing, payment tracking, and payroll management functionality to its users. Intrinsically, it's a free, cloud-based software application that supports more than 2.5 million users worldwide. It's easy and convenient to set up, and offers a robust set of features, even though it's free.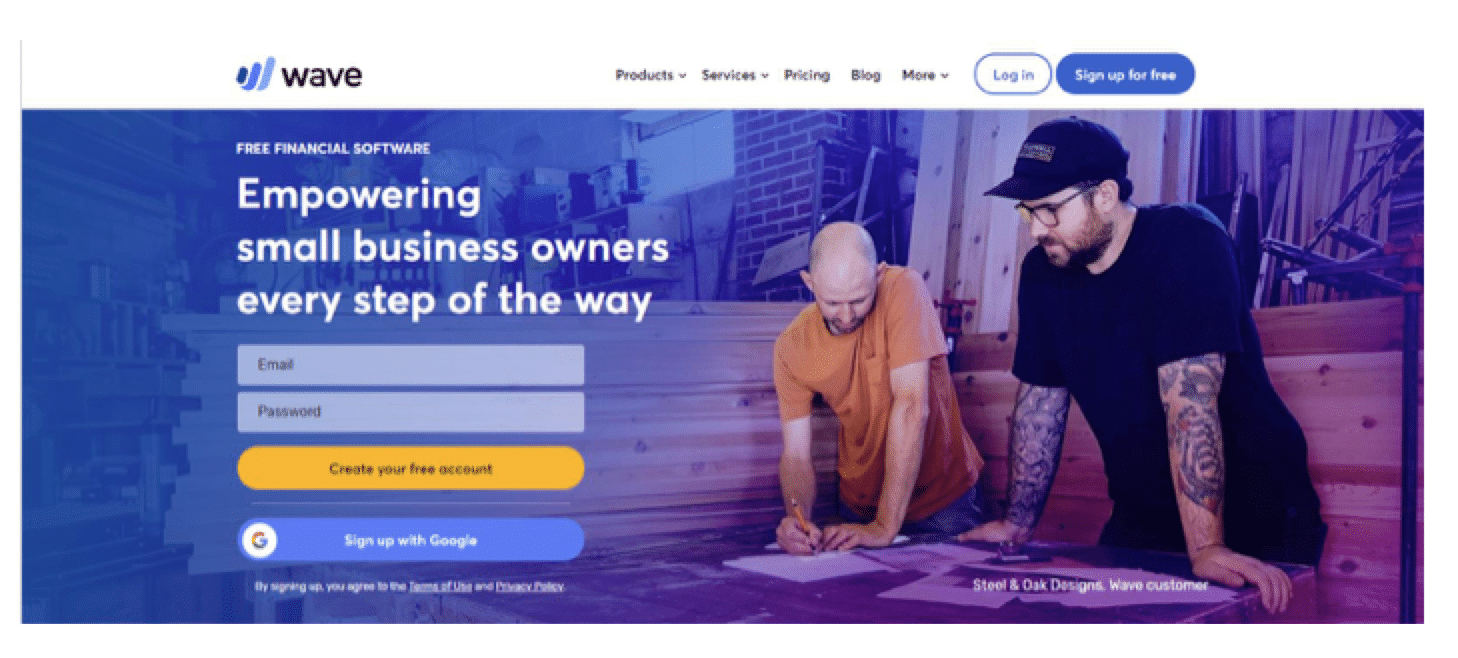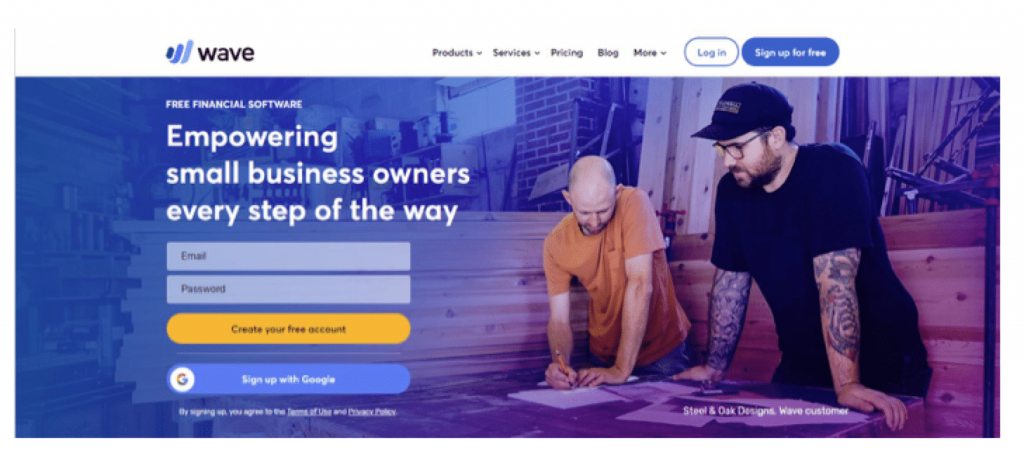 Is Wave right for my business?
Wave an integrated accounting solution that was developed for small businesses. It comes standard with a number of important features such as bank reconciliation, sales tax report generation, and an effective invoicing tool to help small businesses flourish.
What features does Wave offer?
Bank reconciliation feature to help businesses link their bank and PayPal accounts with various sources of data for real-time transaction records
A wide range of report generation including balance sheets, sales tax reports, and account receivable and payable reports
Proficient invoicing tool to collect money. It also provides complete customization to the users to select any template as per their organization's requirements.
The ability to send invoices via email
Ability to collect credit card payments
A payroll module that enables direct deposit and employee self-service
A personal finance feature that provides a real-time budgeting tool, time investment tracking, and an interactive dashboard for effective financial management.
How much does Wave cost?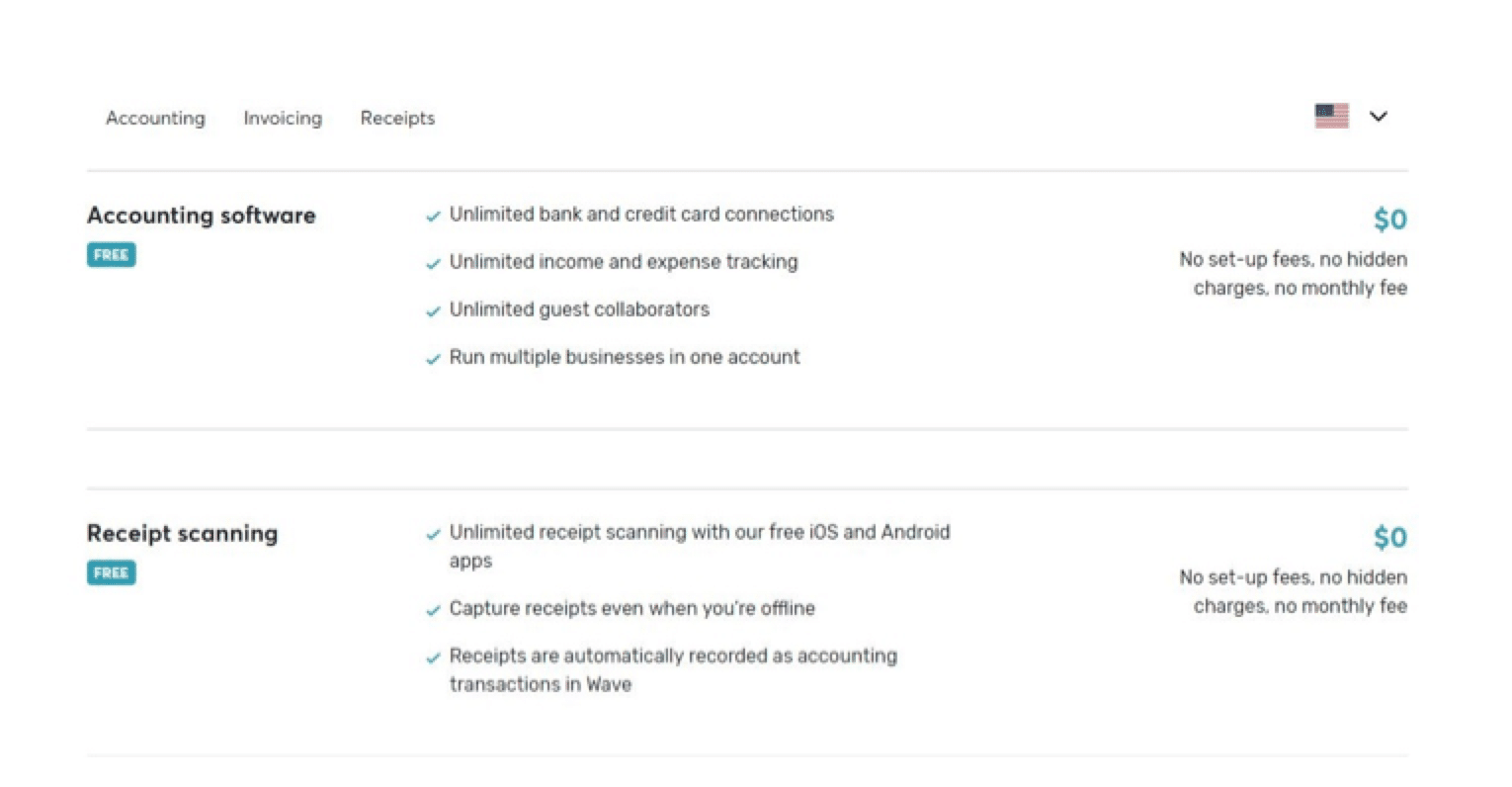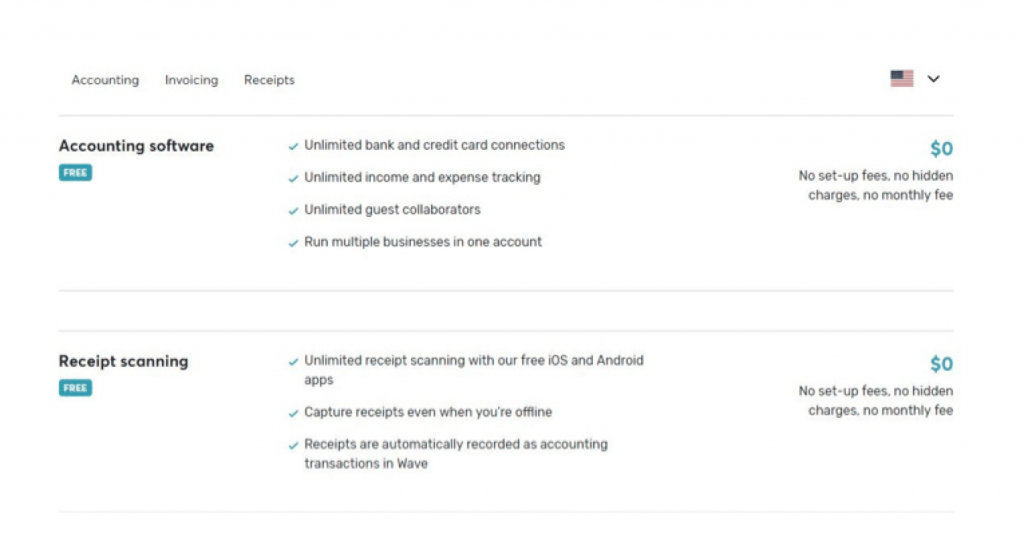 Wave's services are completely free. For credit card processing and payroll services, however, Wave offers affordable payment schemes in certain countries.
Pros of using Wave
Free to use, with a pay-as-you-go facility for additional services in selected countries
Allows seamless data sync from credit cards, different payment processors, and various bank accounts
Provides a multi-currency option for clients living across different countries
Simple, user-friendly, and interactive interface to use so that individuals who are not financially literate can avail its services
Backs up all transactions on its cloud server so that you can access it anytime, anywhere
All the transactions are secured with 256-bit SSL encryption standard, used by leading banks worldwide
Simplifies incoming and expense tracking. It provides receipt scanning tools and prepares your business for the tax season.
Provides automatic billing and invoicing to its users, which saves a lot of time
Allows users to set reminders to remind about paid or unpaid items
Allows its clients to pay their teams from anywhere by using online pay stubs or through direct deposits
Cons of Using Wave
Lacks the ability to track time, which is an important requirement for freelancers
Charges a considerable amount for payroll processing, which is provided free of cost by many other accounting service providers
Automated clearing house transaction charges 1% fee. It also charges per-transaction credit card fees.