inDinero is a specialized cloud-based software application that provides simplified accounting and tax solutions. The company was established in 2009 with the sole aim of putting business finances on 'auto-pilot' mode. inDinero provides instant access to important financial information including the analysis of financial health and performance of a particular business. In addition, it enables comprehensive automation of daily bookkeeping tasks and streamlines tax management.


Is inDinero right for my business?
inDinero is ideal for small to medium-sized businesses that need a convenient, scalable, and efficient solution to automate financial tasks. It is a specialized business accounting software that helps business owners understand where their money is going, and what their profits are. Intrinsically, efficient management of business finances is a complicated process involving multiple bank accounts, credit cards, and employee information. To simplify it, an automation software that can provide an all-in-one solution for managing your business financials is quintessential. inDinero provides you with the freedom to access the numbers you need, 24/7, from anywhere in the world.
What features does inDinero offer?
An interactive web-based interface efficiently manages your business finances. Users are able to access and review their financials conveniently from the dashboard.

Automated categorization of financial transactions, report generation, invoicing, and credit card processing

Seamless integration with Trinet

Ability to work with a team of accounting experts to analyze cash runway and revenue recognition of your business. This team also aids in preparation and filing of tax returns.

Streamlined inventory management through integration with Stitch Labs

Detailed visualizations of financial data
How much does inDinero cost?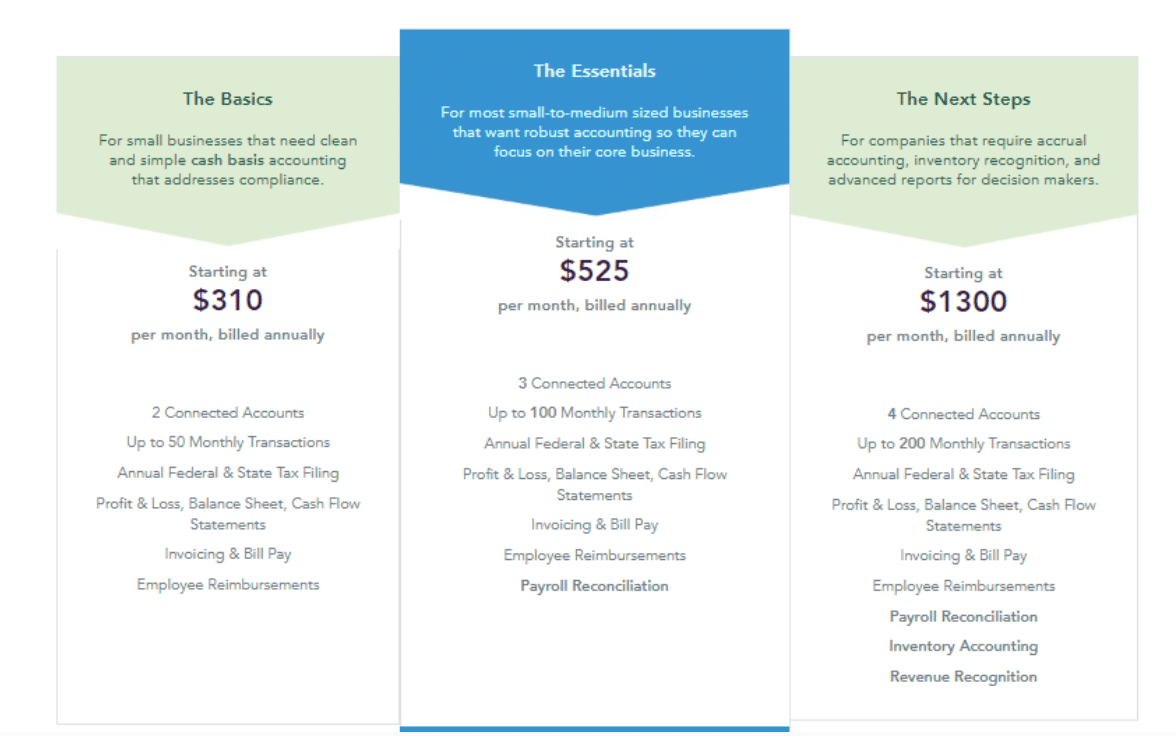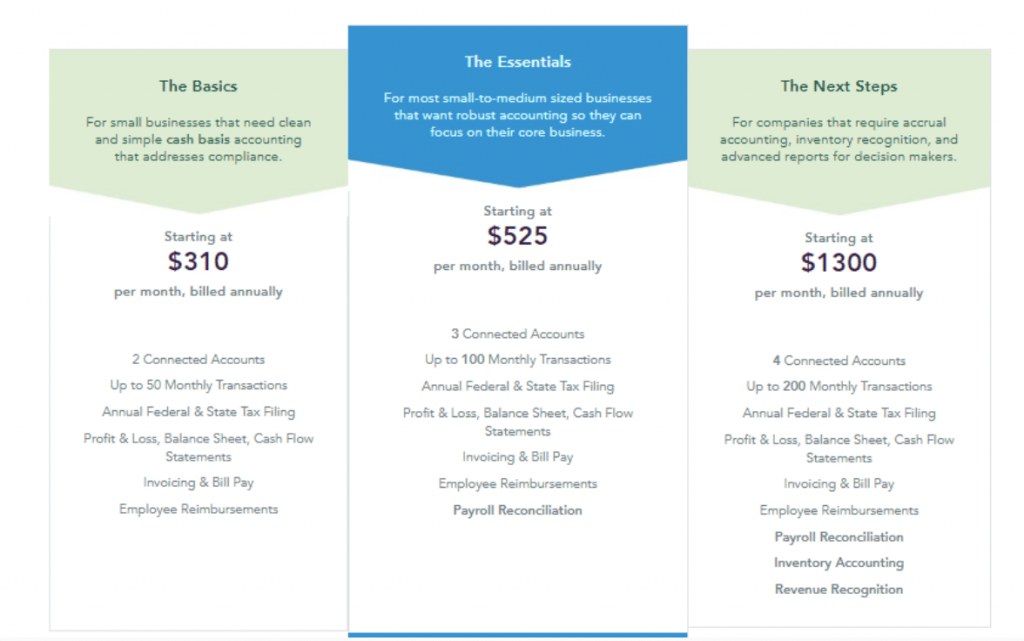 inDinero offers three different pricing plans to choose from.
The Basics

:

Costs $310/month. You can connect a maximum of two accounts in this plan, with a monthly limit of 50 transactions.

The Essentials

:

Costs $525/month. You can connect a maximum of three accounts, with a monthly limit of 100 transactions.

The Next Steps

:

Costs $1300/ month. You can connect a maximum of four accounts, with a monthly limit of 200 transactions.
Pros of using inDinero 
Great sales development team

Cloud-based accounting insights and convenient bill-pay system

Delivery of on-time and accurate financial reports

Affordable pricing plans that incorporate efficient accounting software, a dedicated finance team, and real-time tax expertise

All-in-one solution to cater your bookkeeping, tax filing, and payroll requirements

In-house CPAs and business tax experts that streamline filing of federal, state and city tax forms, accurate analysis and categorization of business expenses, and calculation of depreciating assets
Cons of using inDinero 
Account management is not up to par

Due to various technical glitches in the platform, invoices and bills are not always categorized properly

Bank API is not consistent

No integration works in real-time

No provision to forecast business finances

Lack of custom features