Email marketing software has become popular in recent years. Once reserved for larger companies with advanced marketing plans, email marketing software is now omnipresent for all sizes of businesses in all industries.
Email marketing is one of the most popular and effective ways business owners can utilize to establish a touchpoint with current and prospective customers. Along with marketing on social media, it's one of the easiest ways to get your message directly into the hands of people who have, in most cases, signed up to receive your information and, therefore, would be classified as your better leads. Most peoples' web browsers block pop-ups these days, so getting to them through other means is essential.
There are a plethora of email marketing services on the market today. So, many companies find themselves trying to figure out which provider is the best and the most cost-effective.
Why you need email marketing software
Sending a single email is very simple. Sending emails to a list of people can also be very simple. But sending effective, well-designed emails that drive high response rates, provide real-time feedback, and automatically schedule your messages is a whole different story.
That's why you need email marketing software. A good platform will help you not only design beautiful, visually-pleasing emails from the templates on offer, and provide solid marketing automation tools, it will also help you create and manage your list of subscribers. Many email marketing software platforms will have more advanced features that allow you to integrate the software into other apps that help you build your subscriber lists.
When you need email marketing software
If you intend to send multiple marketing emails to a list of people who signed up to receive your information, then you need an email marketing software solution.  It is one of the most effective means of lead generation, which is the process of converting strangers into potential customers, which is much more difficult without utilizing email marketing automation software.  Yes, you could manually build and manage a subscriber list through contact lists in your Gmail or through a spreadsheet. But doing so is not only cumbersome, it is ineffective.
In addition, most email services don't provide any templates at all, and it is very difficult to create emails that look visually pleasing, with pictures, graphics, and colors in addition to simple text.
Finally, without email marketing software, it is next to impossible to have any type of feedback on your efforts, as there is no built-in way for you to track important statistics such as open rate, email delivery rates, click-through rates, and overall response.
How to choose the right email marketing software
There is no one way to choose the right email marketing software because what is good for one enterprise may not be good for the next. In general, though, you should look for some basic features.
First and foremost, whichever email marketing solution you choose, you need to make sure it is intuitive, and easy to use. The last thing you want is to have to know computer coding or languages in order to create simple email marketing campaigns. What you want to look for is not just one built-in template that looks good, but a nice variety of templates so you can switch up the look and feel of your ongoing campaign.
The next most important feature of email marketing software is the ability to build and manage subscriber lists effectively and, ideally, automatically. While you may want to import your initial subscriber list from a spreadsheet you already have built, you also want to be able to have a form somewhere that will automatically populate into your list when it's filled out. As such, software platforms that offer landing pages and similar features are good to look for.
The last basic feature you need to make sure your email marketing tool has is in-depth reporting tools. You should be able to run the basic statistics we mentioned above, as well as more in-depth reporting and customization based on whatever your company's needs are. This data is essential, as it's the only true way you'll be able to make adjustments to your email marketing based on the results of past campaigns.
The features that are important to you beyond these are really dependent on what your company needs. You may desire to integrate your email marketing software with your CRM, for example, or you may need some hands-on help setting up and running your email campaigns. You may have a small list you're just building out, so you desire a small starting price that allows you to grow.
Even with all this in mind, it can be difficult to figure out what email marketing software is best for your business needs. Thankfully, we have made this process easier for you. Below is our list of the best email marketing software in 2019.
---
Constant Contact

Constant Contact has been in the industry for more than 20 years, one of the longer-running email marketing companies out there. The software provides an impressive suite of features including survey management, email marketing, social campaigns, and email automation tools.
Constant Contact is very easy to use and has a responsive email editor built into the software. They also provide an extensive list of apps that they integrate with, 466 in all.
The company bases its pricing model around the size of your subscriber lists. One of the downfalls of using them for your email marketing software is that in addition to being pricey compared to their competitors, it is also difficult to figure out exactly how much their services cost.
Pros
Extensive library of email templates
Easy-to-use drag-and-drop email builders
Integration with more than 400 apps
Been in business for a long time
Cons
Cumbersome approval process required to use the software
Can get very expensive to use for larger lists
Lacks some of the features that some others on this list have
See the full review of Constant Contact here.
---
HubSpot

HubSpot is an all-in-one growth platform that helps businesses grow better. The platform includes marketing, sales, and customer service tools, which all sit on top of a powerful and free CRM, allowing you to centralize your customer-facing operations. Many of HubSpot's tools, email marketing included (as well as web forms and live chat), start out free. The free email marketing tool has a beautiful drag-and-drop builder and integrates natively with the free CRM, allowing you to track and analyze your customers' journeys from the very first touchpoints. You can send up to 2,000 emails per month for free.
Pros
HubSpot is easy to use and you can get started quickly and for free.
You can send up to 2,000 emails per month on the free plan.
The connection with your contact database allows you to easily build personalized and relevant email campaigns.
Cons
If you need advanced reporting or marketing automation, it's not included in the free plan.
Features like A/B testing and manual lead scoring are also only available in Pro and Enterprise tiers.
See the full review of HubSpot here.
---
SendinBlue


SendinBlue is a SaaS-based email and SMS marketing automation platform. The company offers impressive layouts and designs for building your email marketing campaigns that help drive higher response rates.
The company has more than 50,000 clients, and they are one of the fastest-growing cloud-based email platforms for many reasons. The software has easy automation tools that are friendly for beginner users, while at the same time offering an advanced AI algorithm that suggests the best time to send emails.
SendinBlue's pricing model is attractive, too, as it's based on the number of emails you send in any given month. The pricing starts for as little as $25 per month for 40,000 emails. If you are running a large operation and need to send 100,000 emails or more a month, opt for the Premium plan which allows for 120,000 emails a month along with great features such as Facebook ads and multi-user access.
Pros
Impressive automation, real-time reporting, and personalization, even for the free plan
Email and SMS integrated into one platform
Provides easy integration with web hosting and e-commerce as well
Pay only for the number of emails you send
Cons
Difficult to navigate the software's UI
Subscription fees are high for SMS
See the full review of SendinBlue here.
---
MailChimp

MailChimp is one of the most well-known email marketing platforms around, and many people consider it to be the industry leader. Perhaps the best part about Mailchimp is that they offer a forever free plan, which allows users to send up to 12,000 emails per month for a contact/subscriber email list of up to 2,000.
Mailchimp is also very scalable, so it's a good fit for companies of all sizes. The software is user-friendly and option-heavy– it's very easy for anyone to design and send high-impact, well-designed email campaigns. There are a wide variety of templates available that let you create opt-ins, email newsletters, and signup forms with ease. Mailchimp also includes additional tools and automation features with their Premium Plan and Mailchimp Pro, including advanced segmentation and the option for 50 additional audience fields.
Even for those who have a larger list, Mailchimp provides affordable plans that start as low as $10 per month. The company also provides great customer service via live chat, email, and online documentation resources. Mailchimp is definitely one of the best email marketing services for your money, and a benchmark in the industry.
Pros
Free forever plan is great for businesses who manage smaller lists and don't send a lot of emails
An innovator in the industry
Comprehensive reporting
Simple to use
Cons
Limited automation capabilities for emails
Subscription plans are high in cost for larger companies
See the full review of MailChimp here.
---
AWeber

AWeber is one of the longest-running email marketing software platforms on the market. They provide easy-to-use email marketing templates, autoresponders, list management, and email tracking with impressive reporting tools. Users can perform a/b testing to figure out the most effective subject lines in order to reach the most customers.
AWeber is a good fit especially for small- and medium-sized businesses that are looking for automated, powerful email marketing campaigns that look good and drive results. In addition to marketing, AWeber also lets users create professional-looking transactional emails like order confirmations and email receipts that are triggered when customers perform a certain action. The pricing of the software is based on the total number of subscribers on your list and starts as low as $19 per month.
The company offers solid customer service as well, through live chat, email support, and phone support on weekdays from 8 a.m. to 8 p.m. EST. They also provide a huge library of online resources, training, and demo on their website.
Pros
Been in the industry for a while
Great looking email campaigns that are easy to create
Impressive tracking features
Affordable plans
Integrates easily with WordPress
Easy to get started using the software
Cons
Don't offer phone support on weekends
Not the best fit for large companies
See the full review of AWeber here.
---
GetResponse

GetResponse aims to provide more than just an email marketing platform. The company provides an all-in-one service that makes it easy for businesses to integrate email marketing along with list-building resources such as landing pages. GetResponse also integrates with Salesforce for companies that use that for their CRM.
The software is very well-designed, with a great user interface and it produces great-looking emails. They are designed well so that recipients are more likely to open and respond to them. GetResponse provides an extensive array of resources on their website for support, as well as learning tools such as webinars.
The software is the best fit for smaller businesses that are just starting to build out their marketing efforts, though, because they don't provide as many features as some other service providers on this list.
Pros
Easy-to-use back-end
Emails are designed well and are easy to read, resulting in higher conversion rates
Award-winning customer support available 24/7
Integrates with third-party programs such as Salesforce
Cons
Pricing can be confusing because of all the different factors
Can get expensive for companies with larger lists that want advanced functionality
See the full review of GetResponse here.
---
MailerLite

True to their name, MailerLite's goal is to keep everything simple for their customers. While they provide a wide range of features for email building, email automation, form building, landing page design, and even CRM integration the focus is on keeping it simple.
As such, they provide an easy-to-use drag-and-drop system for building emails from their templates. They also have a visual workflow builder that allows users to easily schedule their email campaigns.
MailerLite bases their pricing model off the number of subscribers on your list, and provides unlimited emails for all plans except the free plan. You do have to pay for add-ons such as live chat support or custom emails and landing pages that come standard with other software plans.
Pros
Comprehensive reporting and tracking offered
Designed for small businesses and those just starting out
Very easy-to-use platform
Cons
Must pay for features such as live chat support or custom emails and landing pages
Limited templates available to choose from
Extensive approval process required before you can use the software
See the full review of MailerLite here.
---
Drip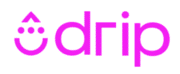 Drip was purchased by Leadpages in 2016, and since then has become a market leader in the CRM space. The software was first created as a marketing service to help small- and medium-sized businesses. In fact, it is more than just an email marketing platform that allows its users to help prospects move along the customer pipeline as they progress in the sales funnel.
Drip is focused on allowing users to create multiple lists for their marketing based on different tags and categories. This provides for more targeted marketing, which, in theory, should result in higher response rates.
One of the big downfalls of Drip is it is not very easy to use. In addition, their base plan starts at $49 per month for 2,500 subscribers. Finally, they don't offer phone support for any of their customers.
Pros
Provides CRM in addition to email marketing
Powerful software for automation
Allows for segmentation of lists and higher response rates
Cons
Not very easy to use
Doesn't provide integration with a variety of third-party mobile apps
Expensive for even a basic plan
Doesn't offer phone support
See the full review of Drip here.
---
ActiveCampaign

ActiveCampaign looks to provide an all-in-one solution for businesses by integrating an easy-to-use email campaign creator with a CRM system. This allows users of the software to be able to control their entire marketing plan right from one platform.
While this feature is very attractive, the downfall of it is that it seems to spread the software too thin. Compared to some of the others on this list, ActiveCampaign doesn't have the most robust email marketing software. For smaller companies that are just looking to solve this one particular area of business, this company might not be the best fit for them.
Pros
Impressive offering with all-in-one marketing automation
Lite plan starts at a very affordable $9 per month
Features include the ability to SMS messages to customers and prospects
Cons
Not a good fit for smaller companies that just want email marketing
Email marketing platform clunky
Pricing can get very expensive and is hard to figure out
Phone support offered just for top plans
See the full review of ActiveCampaign here.
---
ConvertKit

ConvertKit's email marketing software is tailored to bloggers or small companies that produce content. The platform is designed to help you grow your audience, and it allows you to customize all aspects of your campaigns.
One of the more attractive parts about Convertkit's software is it's not only easy to use but easy for recipients to read and digest. The goal of the company is to make the emails sent through the software look more like messages you'd receive from a friend rather than an email blast.
Covertkit does lack some of the marketing features that a lot of their competitors, offer, though. Their pricing model is based solely on the number of subscribers you have, and packages start as low as $24 per month.
Pros
Best for personal bloggers or smaller companies
A sliding scale of pricing based on subscribers
Easy integration with website or landing page forms
Cons
Not nearly as many options for email templates or design as others
Not a great fit for companies with large subscriber lists
Need to have knowledge of HTML or CSS to use the software
See the full review of ConvertKit here.