Sendinblue is a SaaS-based email and SMS marketing platform. It offers intuitive and engaging email templates, coupled with responsive layouts and designs for building impactful email marketing campaigns, all at affordable rates.
With over 175,000 clients, it's one of the fastest-growing cloud-based platforms and beats many major players in this space through its unique pricing model, which is based on the number of emails sent rather than the number of contacts on a list.
What's more, the platform is feature-rich, has excellent automation options, built-in social media advertising, and is perfect for beginners stepping into the email marketing business.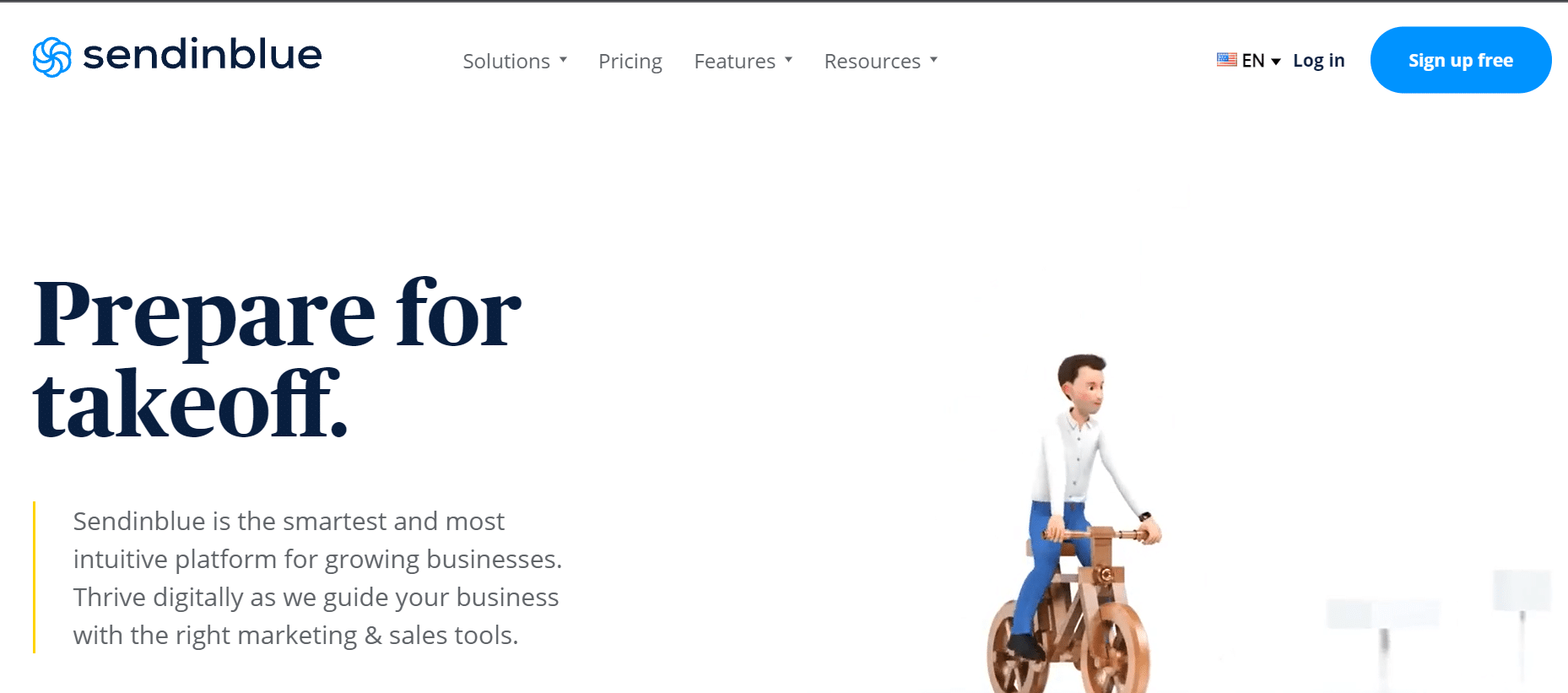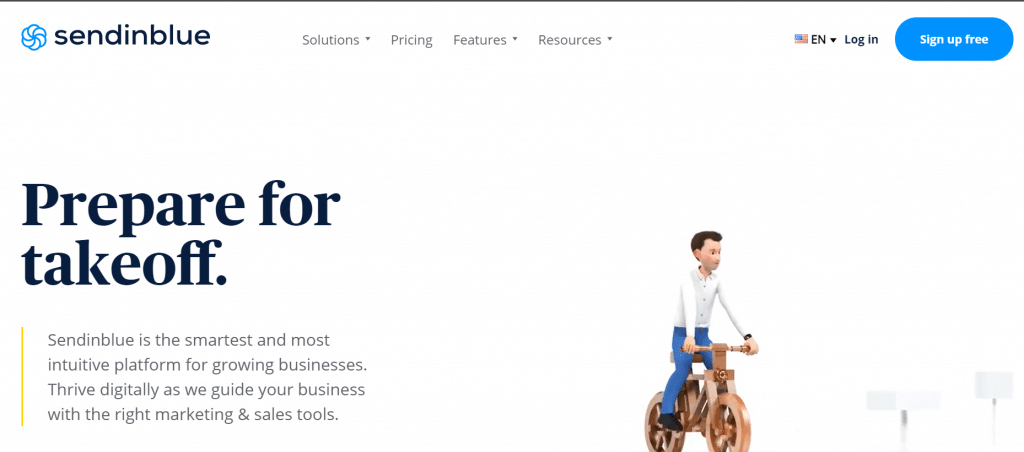 Pros
Costs remain steady, even as you scale up

The Customer Support team is extremely helpful and responsive

Automation, real-time reporting, and personalization are available, even with the free plan

Integrated email and SMS campaigns save time and money

Easy to integrate with web hosting services and e-commerce platforms

Only pay for the number of emails sent, instead of the number of contacts you have on your list
Cons
The UI is difficult to navigate

SMS subscription fees are high

Deliverability error rates sometimes exceed acceptable limits

The Sendinblue logo cannot be removed from the basic paid package.
How it's different
Sendinblue's main USP is its pricing structure, which only requires that customers pay for the number of emails they send. There are no extra costs for new contacts.
Sendinblue's free service, which allows users to send up to 9,000 emails/month, is perfect for small businesses, as well as those who are just dipping their toes into the wild and wonderful world of email marketing.
Sendinblue offers automation tools that are beginner-friendly and simple to master, as well as transactional emails that facilitate direct communication with clients on a large scale. Users can create workflows for up to 2000 contacts, which makes scalability a breeze.
The software also boasts an AI-based algorithm that suggests the best time to send emails, monitors campaign performance, provides advanced statistical reports like click-through rates that help customers learn what's working and what needs improvement, and allows for the creation of unique response emails for different requirements and occasions. It's also available in 6 languages.
The Landing Page feature, which is easy to personalize with basic HTML skills, is another reason why Sendinblue is surging in popularity. Each campaign can have a customized landing page that's visually appealing, and also incorporates lead-generating features like contact forms and call-to-action options.
Who it's best for
Sendinblue is perfect if you're just starting out. Since it's free, it gives you the opportunity to learn the ropes, without any financial outlay. It's also great for marketers and small businesses with limited budgets, as well as medium-sized businesses that don't handle more than 500,000 subscribers.
Sendinblue's plans are perfect for advanced email marketing campaigns since they come with advanced features like heat scoring to improve campaigns, real-time stats, e-commerce integrations like adding coupons and vouchers, automated workflows, and lead generation. SMS marketing can also be integrated with email campaigns.
Pricing
Sendinblue is free for sending up to 300 emails per/day, and there's no limit on the number of contacts.
Paid plans are also available:
Lite – For $25/month, you can send 20,000 emails, with no per-day limit

Premium

– For $65/month, you can send 20,000, with no per-day limit, plus marketing features
Enterprise

– Enterprise plans are custom plans available to large-scale operations. In addition to all the features available in the Premium package, companies using Enterprise have access to dedicated account managers, trainers, data security, faster upload times, and guaranteed delivery.
It's important to note that Sendinblue is a pay-as-you-go service. You can pay for email credits and SMS without an expiration date, as well as buy a dedicated IP for a limited period of time.
Customer support
Sendinblue's customer support team is very active on social media and review forums, and strives to quickly address concerns, review feedback, and offer help.  Customer support response time, even for free accounts, is quick and the solutions offered work.