What is Square Point of Sale?
Square is known for its minimalist POS system in retail and hospitality. Square is used by more than 2 million businesses and is headquartered in San Francisco.
We reviewed Square Point of Sale, and compared it to other POS systems – the results are here. This is our standalone review for Square Point of Sale.
What are Square POS's features?
Square POS is known for its card reader letting mobile devices accept card payments. Within physical locations, they offer unified POS solutions, including hardware like cash drawers and stands.
Square provides the following:
Point-of-sale software

Payment processing

A management dashboard and analytics

Inventory management

Customer relations management (CRM)

Employee management tools

Payroll support

Marketing and customer loyalty tools

A software version for retailers, 'Square for Retail'

A version of their POS software for restaurants; 'Square for Restaurants'
All of these tools and features are common among point of sale system providers. Most POS companies we reviewed offered both a retail version and a restaurant version.
The exceptions are Vend, which just does retail, and TouchBistro, which only does hospitality POS systems.
What can the Square Point of Sale software do?
Square is known for its simple design, and its POS software reflects this philosophy.
Square's POS software offers the following features:
A customizable app that can be installed across multiple devices

A well-designed dashboard with important metrics

Easy performance evaluation

Compatible with a range of popular hardware, not just Square's

Name and organize products

Take pictures of products for faster checkout and employee training

Easy built-in tipping

Touch-screen customer signatures

Employee profiles with easy time tracking

Security, with permissions and passwords

In-app management of the customer directory

Keep customer card details on file

Get feedback directly with digital receipts
While Square was among the first to enable some of the features listed here, many are now industry standard. Square's main differentiating points are now their style and price structure.
How does payment processing work with Square POS?
Square takes a unique approach to payment processing. They're known for offering a POS that's essentially free – their famous dongle allowing mobile devices to accept payments.
Square now sells a contactless card reader, too, as well as the Square Terminal ($399) and Square Register ($999).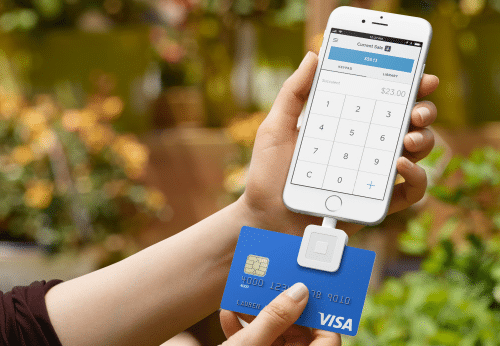 Square also charges nothing up-front to use their payment processing, an advantage over other POS companies. This comes at the expense of paying higher processing charges of over 2.5%.
However, the actual processing of payments is smooth and can be exciting for customers, impressed by the flashy iPad or mobile-based payment process.
Square's registers are also attractive compared to their rivals. Since their logo is minimalist in style, it doesn't disrupt the clean look the way that Shopkeep's does, for example.
What is the Square Dashboard?
Businesses can monitor and manage multiple locations through the dashboard. Users can even do this remotely with the Square mobile app. This feature is now common among POS systems.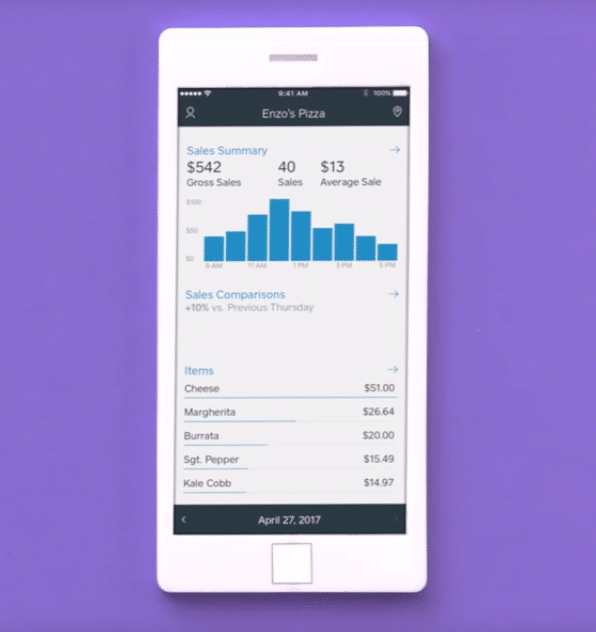 Does Square POS have an inventory management system?
As with most modern POS providers, Square POS comes with an inventory management system. While attractive and efficient, Square's isn't exceptional.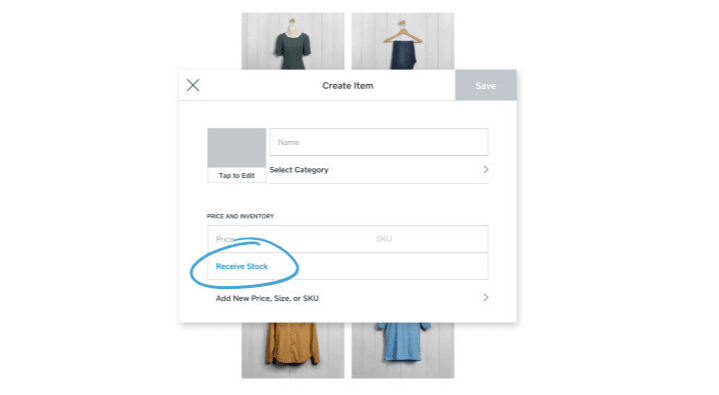 What customer relations management (CRM) tools does Square have?
With Square Point of Service, businesses can:
Track purchase histories

Send digital receipts

Collect instant feedback

Build a customer directory

Import existing customer lists

Send direct messages to customers
Being able to track purchase histories, import lists, and build a directory is pretty standard. However, sending personalized direct messages to a customer from the POS is unique.
This can come in useful for special circumstances to really go above-and-beyond for a customer. For example, if a customer leaves a personal item in the store, you can tell them.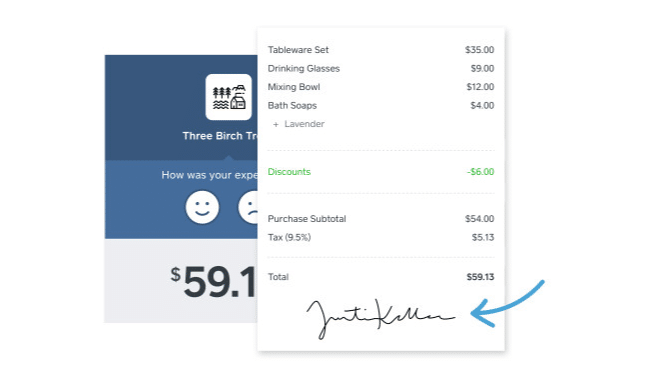 What additional tools come with Square Point of Service?
Square provide valuable, but commonplace additional features for businesses who want help in the following areas:
Employee management

Payroll

Marketing

Customer loyalty
However, one of the biggest differentiators of Square Point of Service is the ability to create social marketing campaigns from the POS. We didn't find this in any other system we reviewed.
This feature will be useful to businesses who want to be able to quickly set up marketing campaigns from inside their main business software, even remotely.


For example, with analytics easily visible in the Square Dashboard, businesses can see data across locations and compare staff member performance.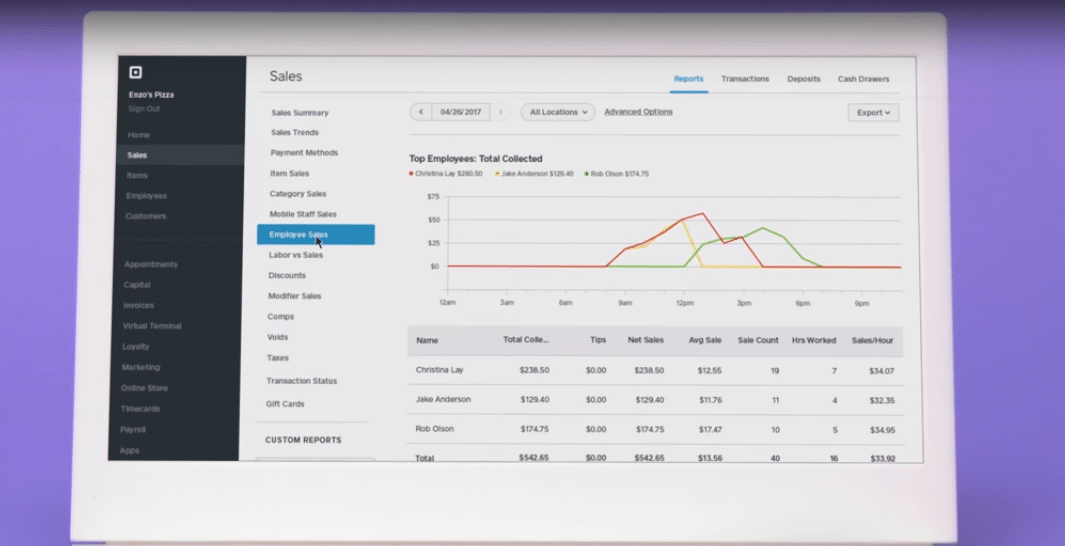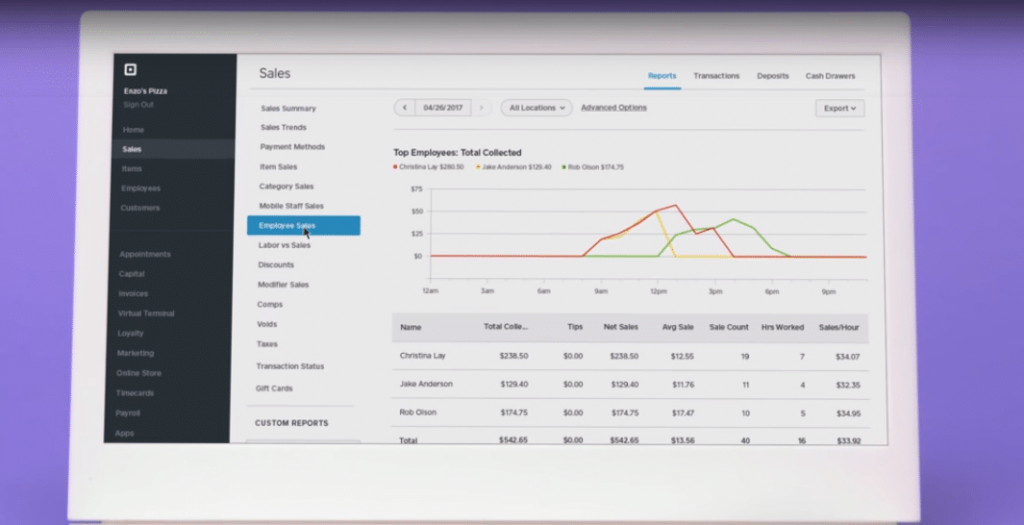 How much does Square POS cost?
Prices for Square POS vary by hardware and version (retail or restaurant). Most fees are the same, but sometimes change when the retail or restaurant version is used on specific hardware.
We'll take a look at the different cost options now.
How much does Square Point of Sale cost ordinarily?
With only some exceptions – which we'll look at in a moment – you will pay Square the following rates, which vary based on the processing hardware you use:
Square Reader or Square Stand – 2.75% (charge $100, receive $97.25)

Square Terminal – 2.6% + 10¢ (charge $100, receive $97.30)

Square Register – 2.5% + 10¢ (charge $100, receive $97.40)
These differences may seem small, but when the amount of business processed over the course of the year, these amounts can add up.
How much does Square for Restaurants cost?
Square charge slightly different rates for the restaurant version of their POS if you're using the:
Square Stand or Square Reader – 2.6% + 10¢ with Square for Restaurants (charge $100, receive $97.30)
How much does Square for Retail cost?
If a business uses Square for Retail with the following hardware, they pay a special rate:
Square Stand or Square Reader – 2.5% + 10¢ with Square for Retail (charge $100, receive $97.40)
Does Square Point of Service need a retail terminal?
Square made its name by enabling merchants to take payments without a standard retail terminal, and businesses and entrepreneurs still don't need one.
Square has continued to innovate with hardware. Their Square Register is the first fully-integrated POS, letting businesses take payments straight from the box.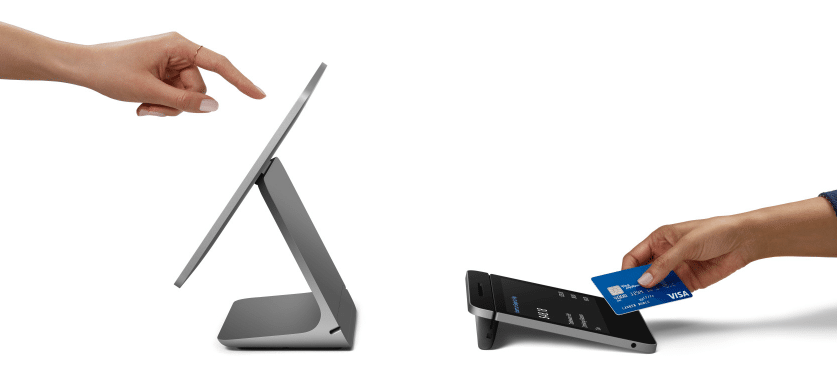 Is Square POS value for money?
With Square's pricing, the more business a company does, the more it pays. This makes Square great for new businesses unable to afford large outlays and would rather a small fee be deducted from each transaction.
The low cost of hardware for the card readers also makes Square enticing for small business owners. Established businesses with more cash might wince at the extra cost of payment processing, however. That said, Square's hardware is likely to impress customers, fitting in well at designer shops, restaurants, bars, and boutiques.