Launched in 2010, MailerLite is an email marketing platform designed to help businesses manage their email subscribers. Staying true to its name, MailerLite places heavy emphasis on keeping everything simple by integrating intuitive user-interface and straightforward solutions.
MailerLite comes standard with a wide range of features including an email builder, email automation and form building to landing page design, and CRM integration. Combined with a generous free plan and an economical pricing structure, it's easy to see why so many businesses are raving about this disrupter in the email marketing space.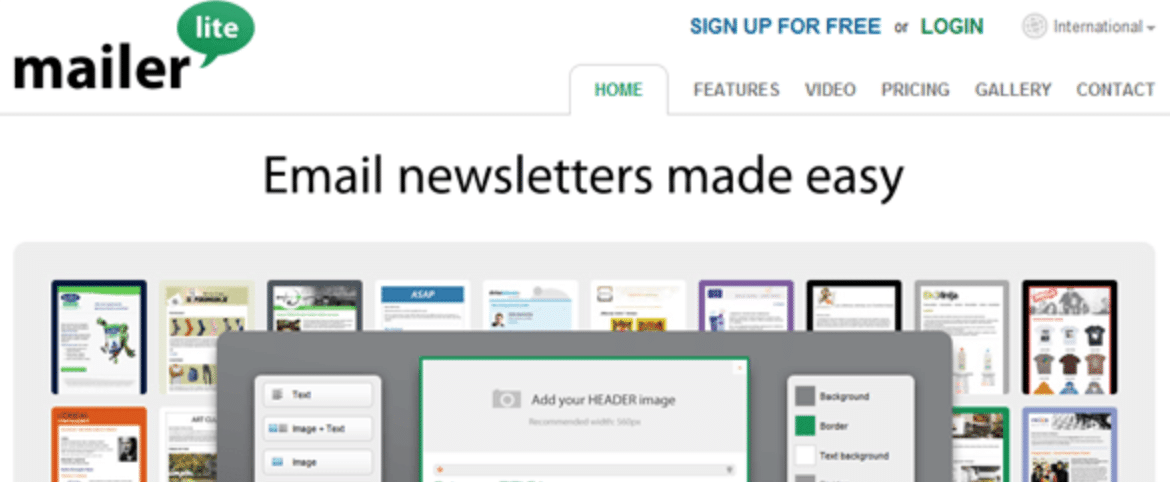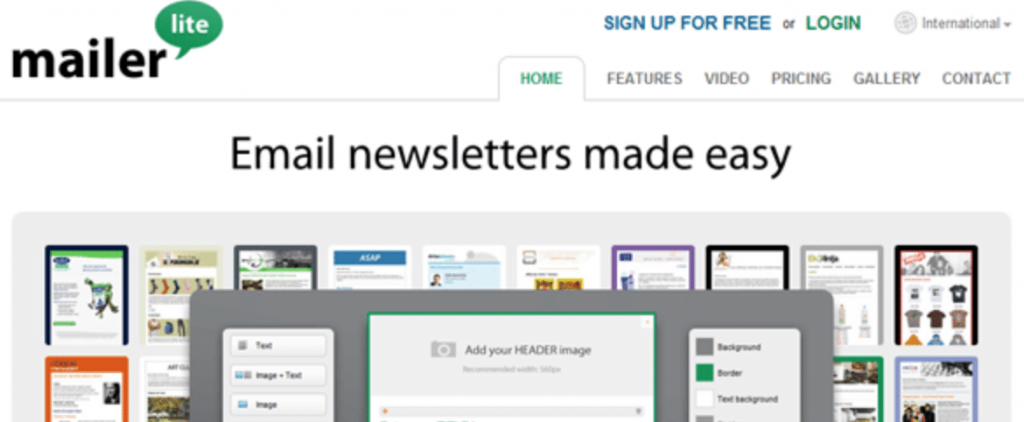 How it's different
MailerLite has a number of features that are particularly attractive to small business owners. Their email builder incorporates a drag and drop system, which allows users to freely control both formatting and design. They've also made it easy to set up email automation with a visual workflow builder. The builder displays multiple triggers on a flowchart that will automatically send emails to subscribers once a certain action takes place.
For non-automated campaigns, users can send broadcast emails based on a set schedule, or choose to enhance the campaign by using:
Auto-resend, which re-sends the email to subscribers who didn't open the original broadcast email after a specified period of time

Email variations for A/B testing

An RSS feed, which will sends updates to RSS feed subscribers
One thing that's important to note about MailerLite is that there's a rather strict approval process. After completing a profile, customers are asked to verify their domain name and the email address associated with that domain. Following an authorization email, the support team will then manually review the website and the application. While approval times are typically quick, the process itself can be off-putting, particularly to people who aren't tech-savvy.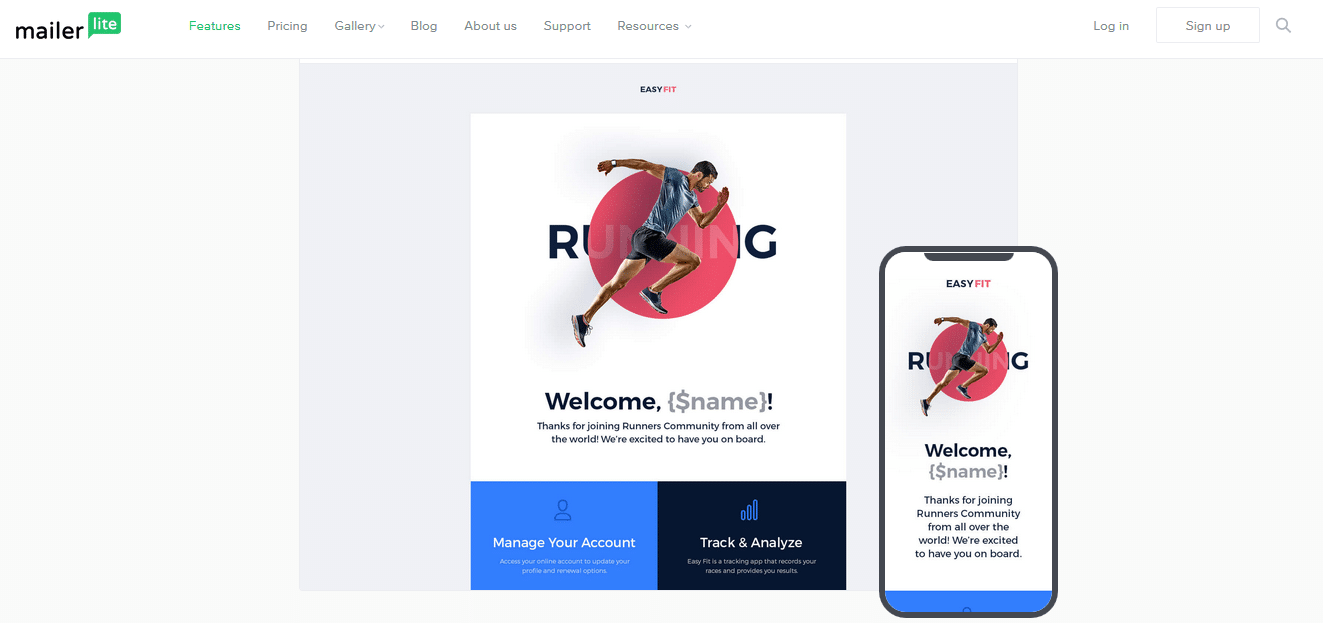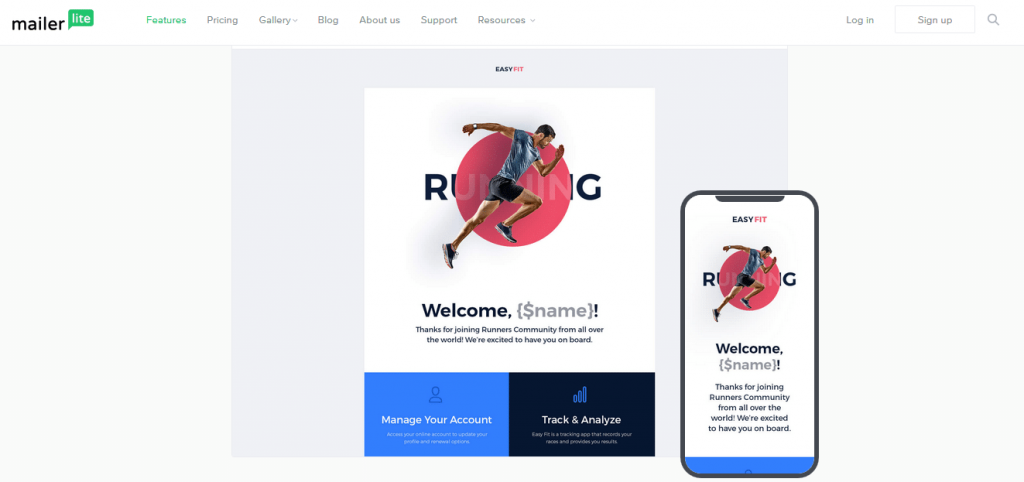 Who it's best for
MailerLite is best for solopreneur's and small business owners with a limited budget. The platforms management tools, coupled with an automation campaign builder and marketing material designer, are more than enough to create sophisticated email marketing campaigns.
MailerLite is a great starting point for those who are new to email marketing since it's easy to use, and has plenty of guides and tutorials that walk you through both basic and more complex tasks.  It's also perfect for bloggers, as there's native support for WordPress and a built-in landing page editor.
For companies that are looking to deploy complex email marketing campaigns to a large number of subscribers, MailerLite probably isn't the best option since there are limitations with the automation builder and what can be customized.   
Pricing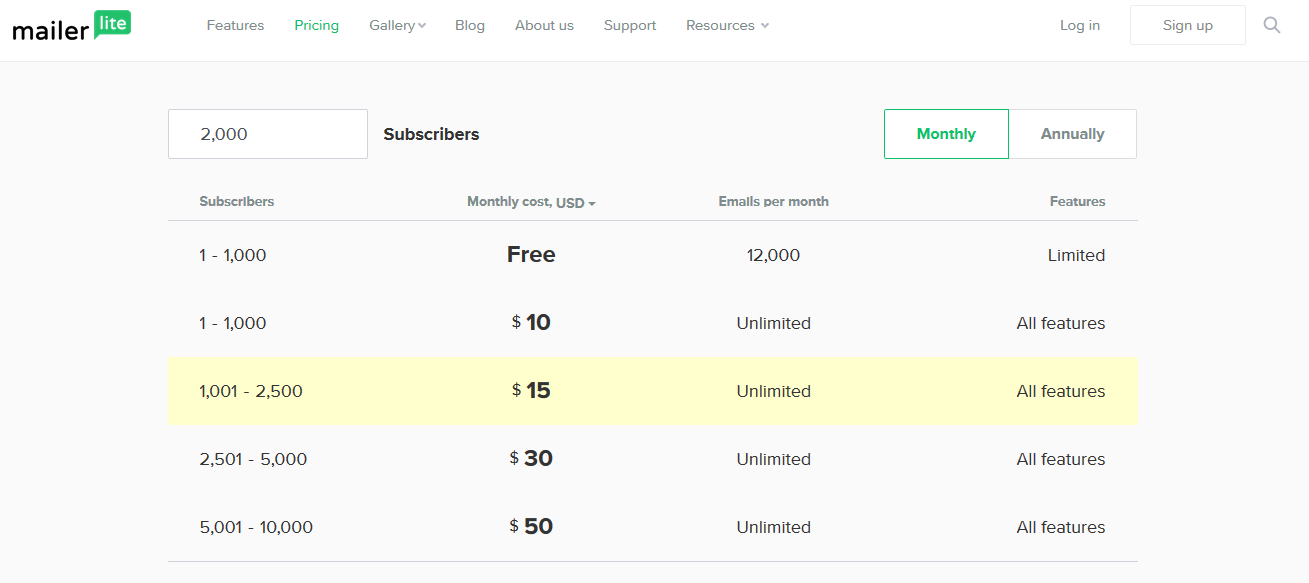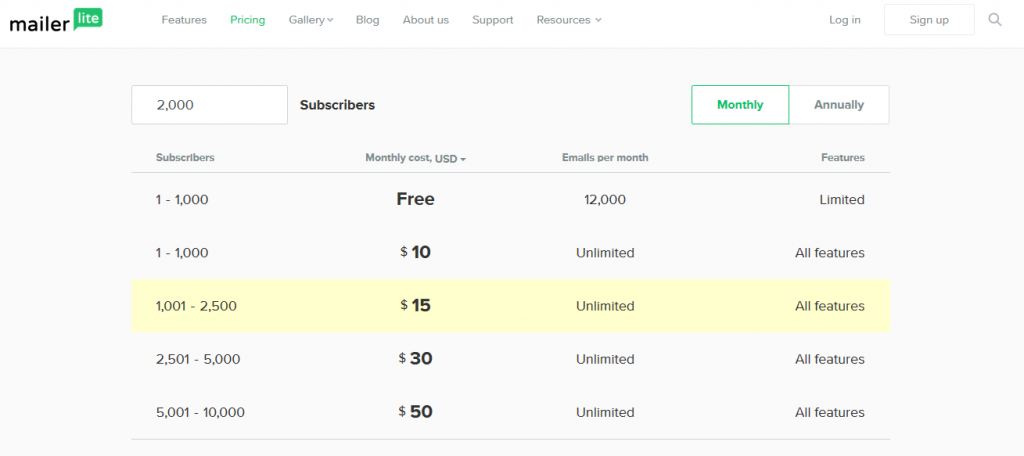 Mailerlite has a generous Free Plan, which includes most of the features that are found on the Premium Plan, including:

A comprehensive subscriber management with tags, segmentation and group system

A powerful landing-page builder

Easy to read start tracking and reporting
The only noticeable limitations of the free plan are the limited number of subscribers (a maximum of 1,000) and the number of emails sent per month (which is capped at 12,000).
The Premium Plan is good for up to 10,000 subscribers, and users can send an unlimited number of emails every month.
Mailerlite also offers three add-ons to premium users for even more customization and support:
$100 per month for priority support and live chat

$100 per month for MailerLite to build custom emails and create landing page designs

$50 per month for a dedicated IPs
Customer support
MailerLite's customer support is fast and reliable, and their support team works around the clock. Both free and premium users have access to email support 24/7. Live chat is restricted to premium users only.
In addition, there are a variety of resources on the website, including FAQ's, tutorials and videos on how to troubleshoot certain issues. Their Help Center is also extremely robust.
Pros
Works seamlessly across all devices

A wide range of available features

Intuitive layout and structure make it easy to use

Comprehensive reporting and tracking

Free plans with unlimited features and premium plans with affordable pricing

24/7 Live Support

Huge collection of user manuals, FAQs and tutorials

Powerful and easy-to-use email automation for drip marketing
Cons
Approval process can be annoying and tedious for some users

Limited form template selection
Rating breakdown
Overall Rating:

4.4

Features:

4.0

Price:

4.4

Ease Of Use:

4.7

Customer Service:

4.3