What is Lightspeed?
In our hunt for the best POS systems for small businesses, we reviewed the Lightspeed POS. Our comparison of POS systems is located here.
Lightspeed is best known for offering cloud-based retail POS, but also offer solutions for the hospitality industry, which they recommend for:
Cafés

Quick service eateries

Fine dining

Bars

Hotels
Lightspeed offers both POS software and hardware.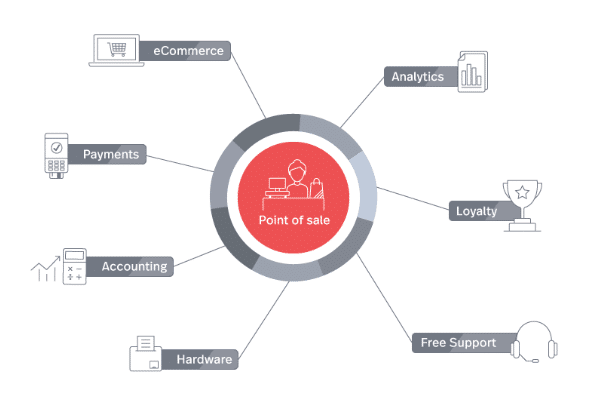 What are LightSpeed's features?
Lightspeed pitches themselves as an all-in-one retail technology solution. That means that in addition to POS systems, they offer:
Detailed reports and analytics

Remote online management

Inventory tracking and management

Customer loyalty program creation and management

Staff management and performance evaluation

E-commerce support

Accounting integrations

Extensive customer support
Unlike Epos Now, Lightspeed is cagey about their price structure, making it hard to tell what features are included in their basic plan and which cost extra.
How detailed are Lightspeed's reports and analytics?
Lightspeed collects data in real time, allowing business managers to quickly view overall company performance.
Lightspeed Analytics – the analytics tool that comes with the POS system – gathers data and compiles it into useful reports automatically, even offering tips and insights that are easy to understand and act on.
While analytics tools are common, Lightspeed offers some of the best automated reporting on the market. It's user-friendly and visually attractive. The dashboard tool makes getting a quick impression of the state of the business easy.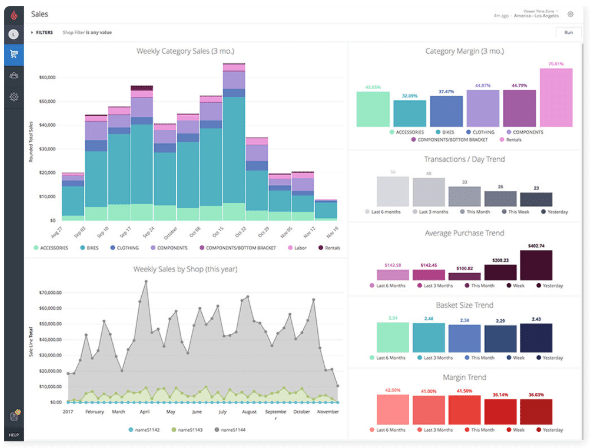 While automatic data compiling is common, among the POS systems we reviewed, we only found the 'tips and insights' function in Lightspeed.
Does Lightspeed offer remote online management?
Data is useful, but only if it can be acted upon. Lightspeed has an effective app and online back-end for when users are away from their desks to:
Monitor performance and intervene if necessary

Track sales from anywhere

Keep an eye on inventory levels

Manage staff remotely
Again, this system is user-friendly and valuable to small business owners or entrepreneurs with employees to handle day-to-day selling even across multiple locations. However, these features have now become common among POS providers as competition heats up.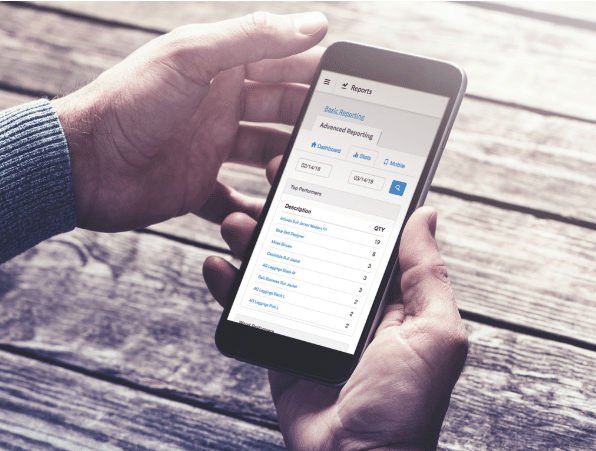 Does Lightspeed support inventory tracking and management?
Lightspeed provides options to help monitor key information about stock, make informed decisions about products, and then implement them.
For monitoring and control, Lightspeed allows:
Processing and tracking work orders

Creating product variants

Identifying individual items with unique serial numbers

Bundling items to create packages

Creating special orders

Tracking inventory levels and SKUs, even across different locations

Easy ordering of products

Fulfilling special orders

Creating customized order plans to prevent running out of top-selling products

Order consolidation

Bulk price changing

Automatic discount and promotion creation

Creation of price rules

Tracking of key statistics about products, like margins and average order size
While this is an impressive list of features, and some combination of some of them are fairly standard across the industry, the depth and execution of their functionality makes them unique, particularly the easy bundling to create packages.
How much does Lightspeed cost?
The version of Lightspeed a business receives will differ depending on its industry. A restaurant will get different features to a retailer. Here are the price details for each and the industry-specific features they include: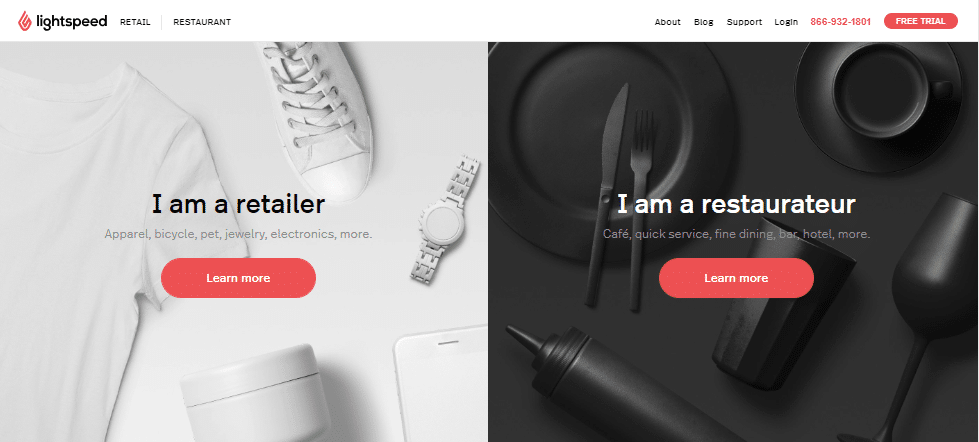 What does Lightspeed for hospitality include?
Lightspeed for hospitality (appropriate for hotels, bars, and restaurants) gives access to the following features:
A kitchen display system with order status updates

A self-order menu, allowing customers to place food and drinks orders themselves

A customer-facing display

Lightspeed Loyalty, their customer loyalty program suite of tools and services

Lightspeed Accounting, for daily sales data posting
Some of these features – like the kitchen display system – will be more useful for restaurants, while others may be useful across the hospitality industry, such as the self-order menu or Lightspeed Accounting.
Unfortunately, Lightspeed's pricing structure isn't as transparent as with other POS providers, such as Epos Now or Square Point of Service. For price details, contact Lightspeed for a quote via their website.
What are the features of Lightspeed for retail?
The Lightspeed for retail POS is slightly different but has some of the same features as the hospitality version. It includes:
Lightspeed eCom, which allows syncing of offline and online sales while also providing an easy e-commerce platform to use

Lightspeed Loyalty

Lightspeed Analytics

Lightspeed Accounting

Partner Integrations, particularly useful for adding extra functionality to the POS software with apps from third-parties
Again, for prices, Lightspeed encourages businesses to seek a quote directly from them.
However, Lightspeed does disclose the cost of the basic plan. The details are:
Use a single register

Allows five employees to use it. However, it doesn't have the full range of features Lightspeed offers.

Some analytics features

Price:

$99/mo
For details of their advanced packages and for the prices of the stylish and practical hardware they can provide – another Lightspeed selling point – reach out to Lightworks directly.
Does Epos Now need a retail terminal?
Lightworks POS software is compatible with many common terminals and devices, notably iPads. A special terminal from Lightworks is not required to use their POS software. This is usually the case with POS system providers.
Restaurateurs interested in an iPad-focussed POS should also consider TouchBistro, who bill themselves as the restaurant iPad POS system of choice.
How is Lightspeed's customer support?
Lightspeed are strong on customer support. Their POS customer support comes with:
A one-on-one onboarding session

Webinars

Demos

Videos

Unlimited 24/7 customer support
While other POS providers provide phone, email, and chat support, Lightspeed seems to be alone in offering webinars and video tutorials.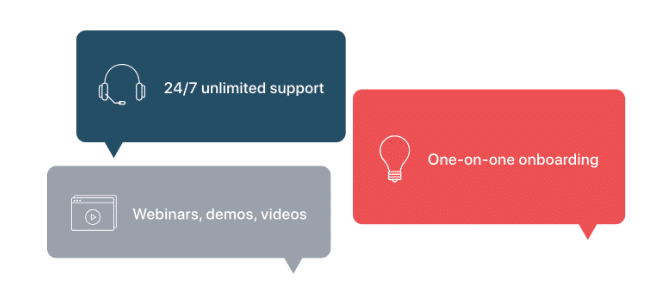 Is Lightspeed value for money?
Lightspeed offers an excellent range of POS solutions for retail and hospitality, particularly restaurants. Their software and hardware have a premium feel that not only works well but will impress customers who see it.
Their sleek, dark hardware – which contrasts with the brighter offerings from companies like Square – may be Lightspeed's most unique selling point in addition to their inventory management.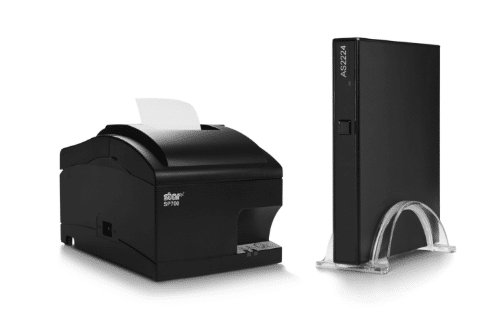 Their analytics, reporting, and management tools all work well and can enhance the effectiveness of small businesses. However, for the most part, they are not unique.
Also, Lightspeed's lack of openness regarding price may put off some customers, who prefer the way competitors like Epos Now lay out all prices on their website.
As a result, while Lightspeed may be attractive to and suitable for restaurateurs or other food service industry businesses looking for stylish hardware and sophisticated software, there are comparable providers out there, like TouchBistro.