HireRight Inc. is an innovator and industry leader when it comes to conducting employee background checks. It was one of the first background check companies to offer employee screening services online, as well as integrated background screening solutions with other HR service providers and e-recruiting vendors. HireRight's NAPBS-accredited team provides background checks and verification services in over 200 countries worldwide.
We might receive compensation from the companies whose products we review. We are independently owned and the opinions here are our own.
Businesses in retail, healthcare, education, and transportation use HireRight to screen potential candidates for employability, as well as verify their educational credentials, previous employment records, criminal records, and drugs test results.
HireRight is a great choice for companies that operate both nationally and internationally, as well as those that hire candidates from the global talent pool. Their service drastically cuts down the turnaround time required to hire candidates by providing quick background verifications, and is particularly well suited to address the needs of the transportation industry with quick and accurate data on drug screenings, alcohol tests, DOT physical certifications, Commercial Driver's License Information System (CDLIS), and DAC reports.
Although the company does offer its services to small businesses, it's not a feasible option if you're running on a shoestring budget.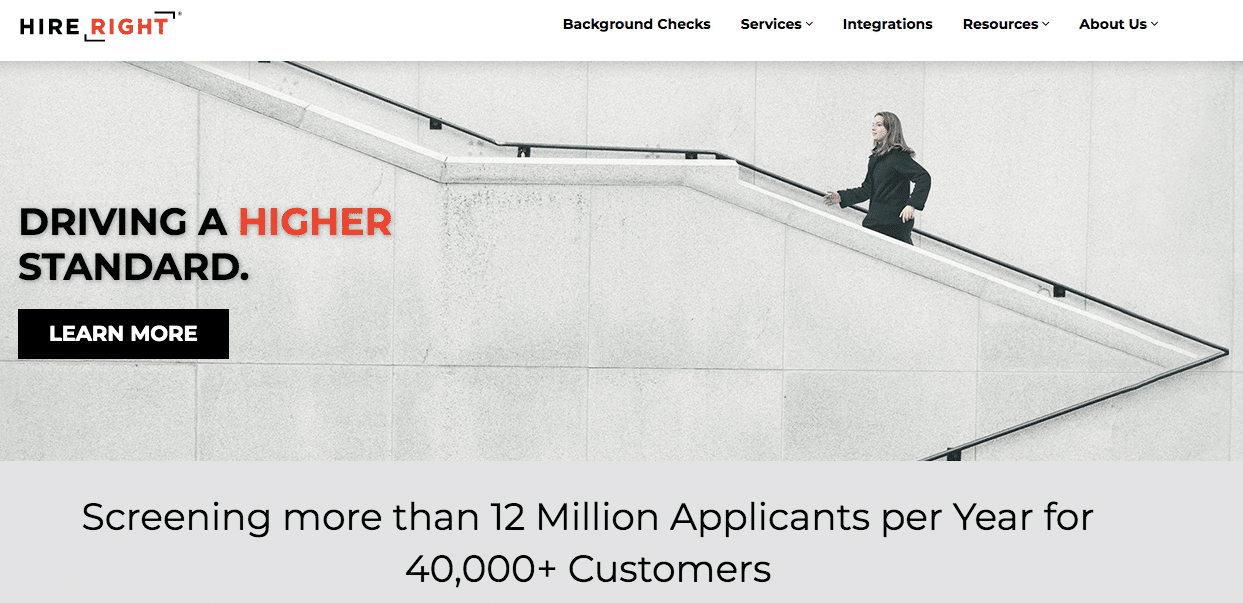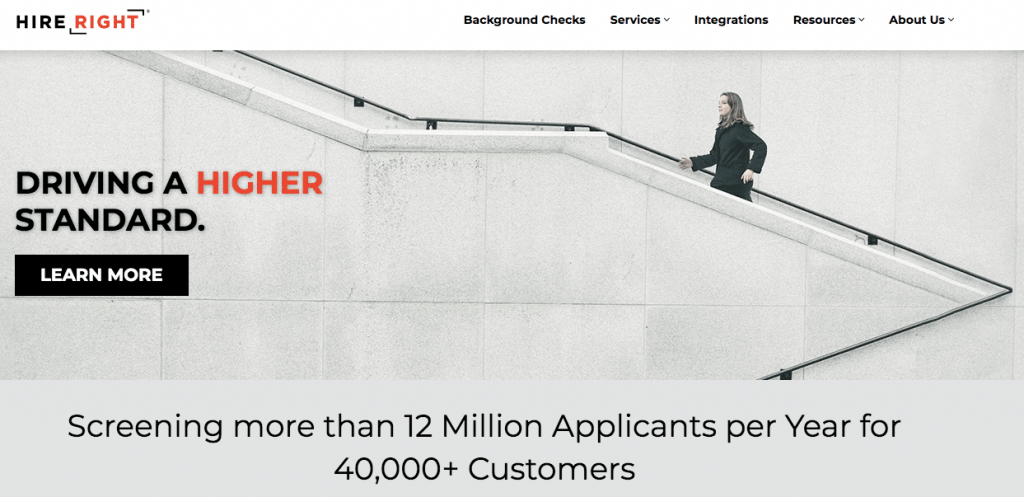 Check out our roundup of the Best Background Check Companies for Employers
Features
HireRight provides a variety of different employee background screening options, including specialized packages for hiring high-level executives. But that's not all. Here are a few other features that make it standout from the crowd:
The company maintains an extensive database of helpful training material, tutorials, online courses, and learning sessions, all of which are designed to help familiarize people with the tools and services offered.
The UI is simple and intuitive, so even first-time users can easily navigate around the site with ease. Billing and account management features are well-organized, and keeping track of invoices and expenses is easy.
The paperless screening option initiates email contact with potential employees, assists them in providing the requisite information to initiate background verification, and even provides e-verification and online management of I-9 forms.
The company stays on top of regulatory changes in employment rules across the globe and also updates clients about these changes via email so that HR teams meet compliance guidelines for employment regulations.
In addition, the fact that HireRight integrates with talent management services like Taleo and other applicant tracking systems (ATS) is a big plus since it streamlines the transfer of data between online hiring systems that serve different purposes.
Pricing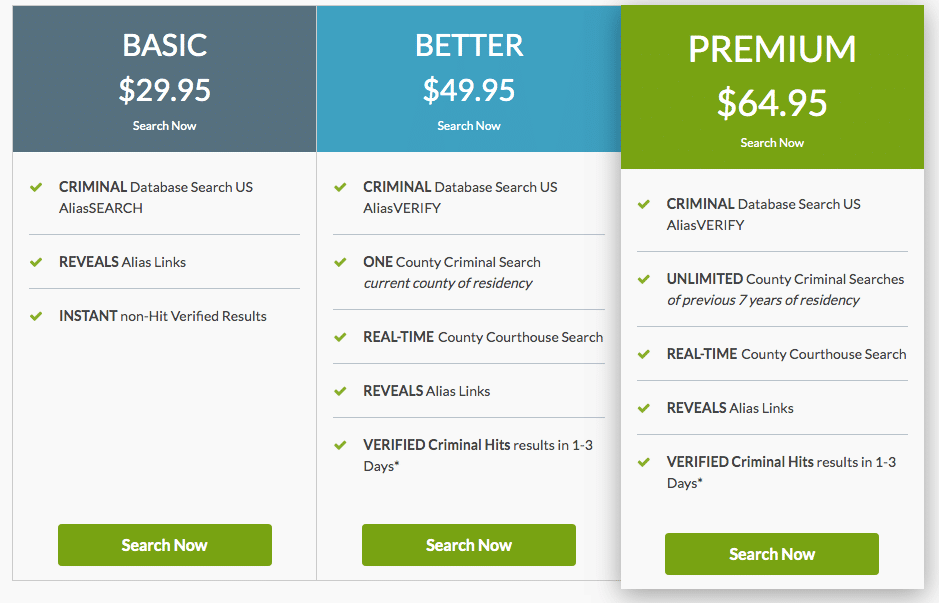 HireRight doesn't provide a standard pricing structure that can be accessed by the general public. You'll need to get in touch with their customer support team for specifics regarding pricing.
It's important to note, however, that HireRight's Express Service is now being offered in conjunction with backgroundservices.com. This new service offers 3 pricing tiers, each which includes more comprehensive insight about a specific candidates background.
Customer support
HireRight offers 24/7 live chat support, email communication, phone support, and dedicated account managers for both Premium and Enterprise clients. Unfortunately, however, response times are slow, and it can take up to two business days just to get a response to a live chat query. The support staff isn't well trained in troubleshooting common issues that arise, and sometimes flat-out refuses to provide assistance with certain services. The level of support received is hit-or-miss, and contingent on who picks up the ticket. Consistency is lacking across the board.
Pros
Supports background verification for candidates from a global talent pool
Additional features and services are available for executive-level positions
The platform is very user-friendly – both for customers as well as candidates
Features are constantly being upgraded and improved upon
Quick turnaround times – most service requests are processed within 2 business days.
Reports on background checks in the pipeline are very detailed with dates, time stamps, ETAs, approved data, pending checks, and more
Cons
Customer service leaves much to be desired. Representatives lack basic product knowledge and turn times are slow
Downtime issues are neither actively monitored nor communicated to clients in a timely manner, which leaves both clients and candidate's grappling with unplanned service interruptions
The quality of international background checks is questionable at times, and often contains incorrect contact information, omissions of court records and low accuracy on educational background information
Rating breakdown
Overall:

4.1

Features:

4.5

Price:

3.5

Ease of Use:

5

Customer Service:

3.5