Brightbook is a free, cross-platform application for web-based bookkeeping that serves as an alternative to various paid accounting services. It's a basic application that provides a number of features including access for unlimited users, multiple-currency support for invoicing, the ability to turn quotes into invoices, and expense tracking. With a specialization in bookkeeping services, Brightbook is perfect for financial planning, payroll services, audits, and fixed asset management.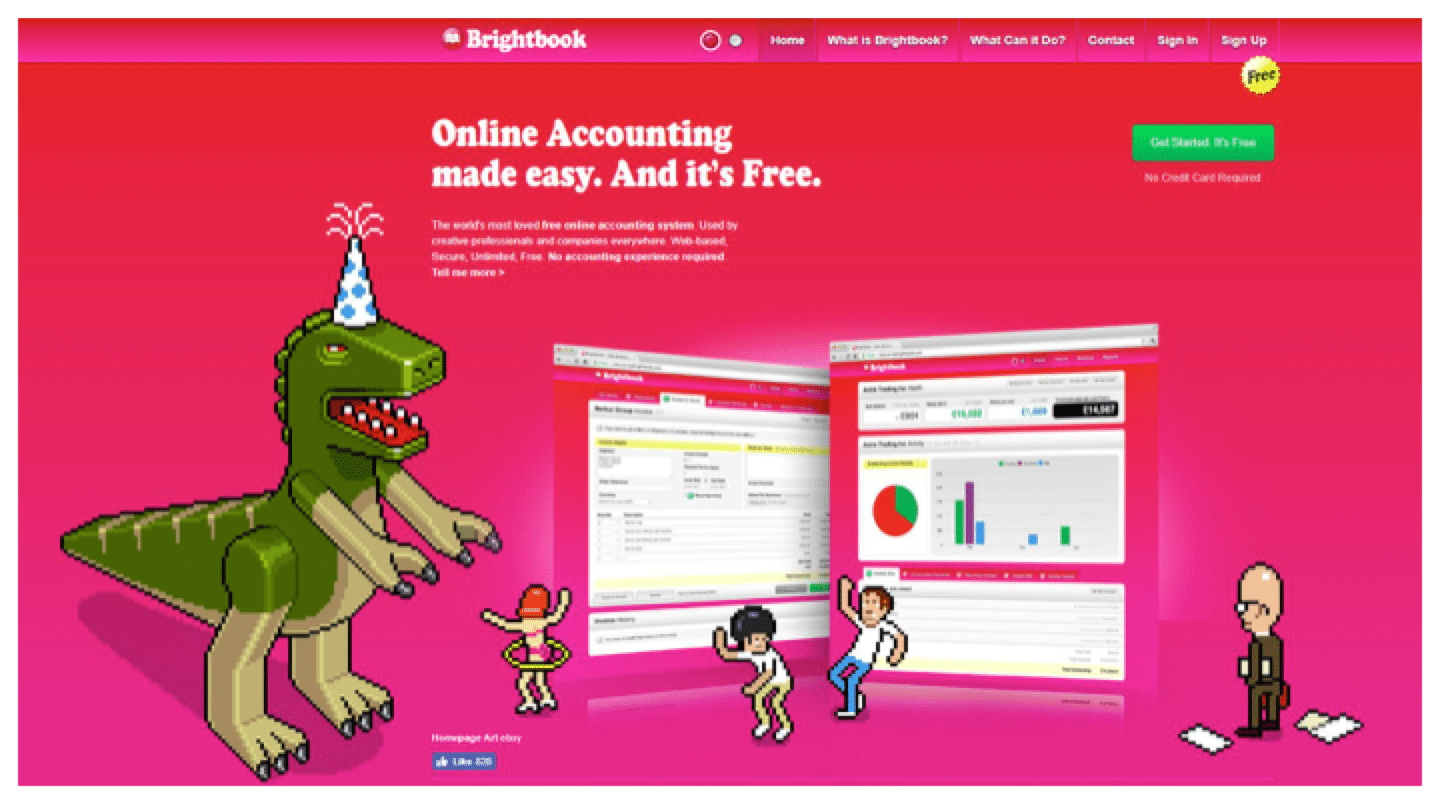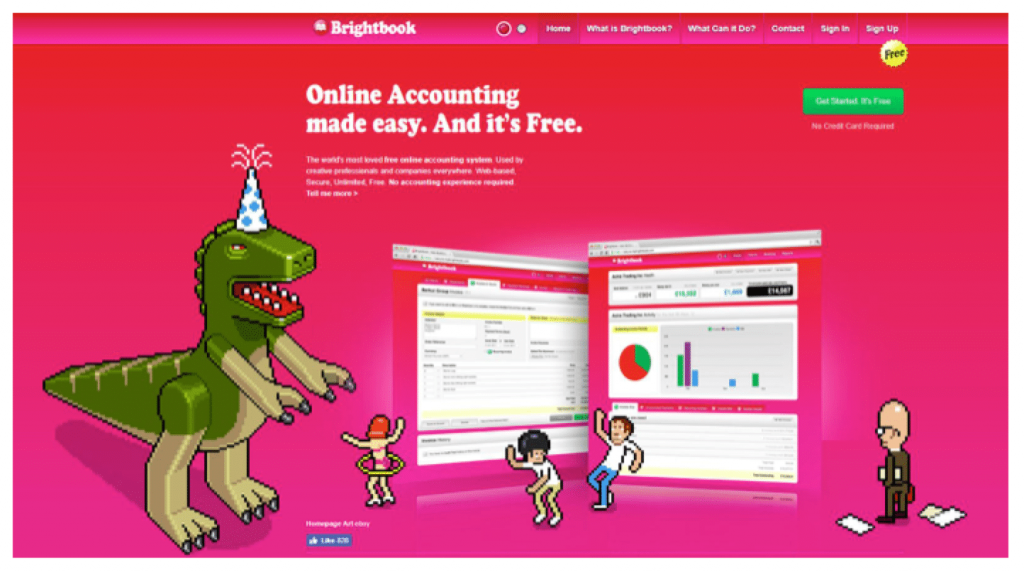 Is Brightbook right for my business?
The application is best for sole proprietors, startups, freelancers, and small business owners. It caters to the requirements of self-employed individuals who require effective solutions for invoicing, expense tracking, and basic report generation. The web application is designed to serve individuals who are less financially literate and require a cheap solution to manage their expenses, payments, and invoices. It provides a simple solution to basic invoicing requirements.
What features does Brightbook offer?
The ability to create customized invoices, quotes, and statements

Ability to convert quotes into invoices

Invoices can be emailed directly to the clients from the invoices page

Multiple currency support to create invoices for clients located in different parts of the world

Financial planning, payroll services, fixed asset management

Paranoid login feature which randomly chooses a password each time you access your account

QuickBooks setup, training, and support

Comprehensive functionality to create audits, reviews, and compilations

Income tax preparation and planning

Firewall, Network, and Server Security to ensure comprehensive data security

Ability to access your financial account information from anywhere, anytime

Brightbook diary to organize your bookkeeping activities
How much does Brightbook cost?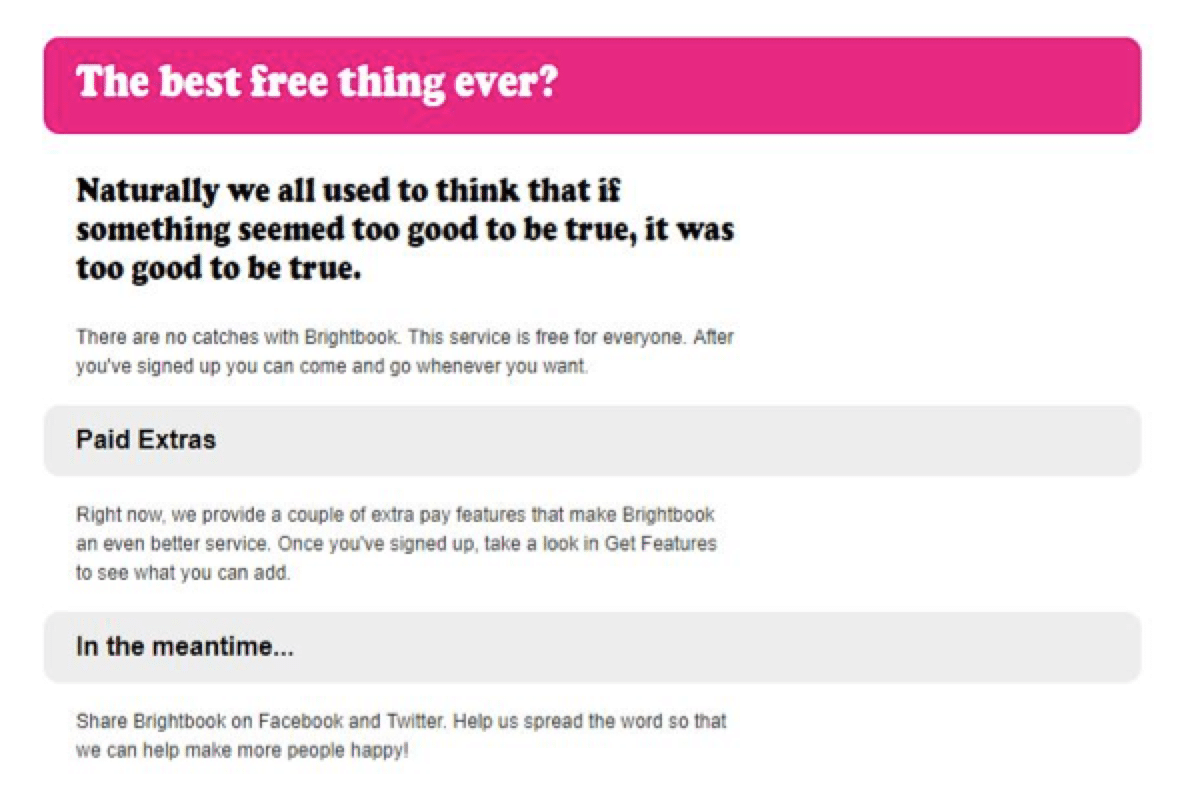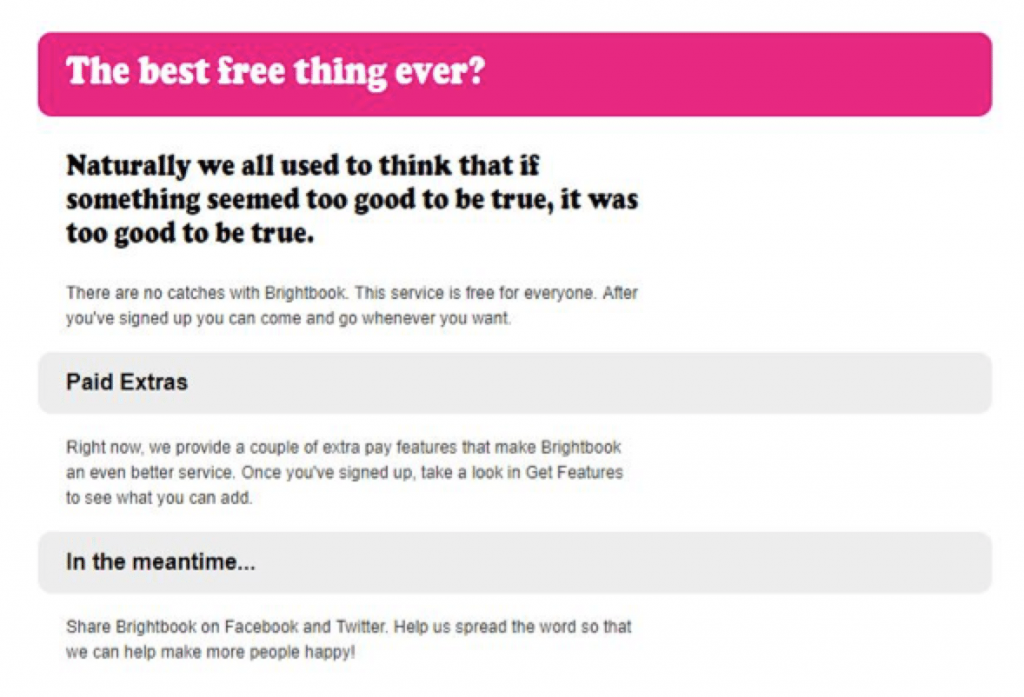 Brightbook is currently free, although there are paid upgrades available, including the ability to brand free templates or customize your own.
Pros of using Brightbook
100% free

Simple and convenient interface designed especially for individuals who have limited financial literacy

Excellent level of security

Multi-currency support to send invoices to clients living across different countries

Efficient profit and loss report generation with a summary of sales, costs, and expenses

Quick signup process

Tailor-made for sole proprietors who demand a hands-off approach to bookkeeping

Being a cloud service, users can access their accounts from anywhere, at any time

Ability to monitor and track progress in real-time

Ability to create and send an unlimited number of invoices

Unlimited number of users per account
Cons of using Brightbook
The software lacks many advanced features found in paid accounting and bookkeeping software

Below-par banking functions

No provision for third-party software integrations

Reporting is fast but highly limited in functionality.

Doesn't support a dedicated profit or loss report making function

Income and expense reports are only available in Excel format

It doesn't let you submit a return directly. Users have to manually copy the information elsewhere.

There is no support for a mobile app

The service cannot be accessed from a mobile browser