Founded back in 2012, Bookkeeper360 is a financial technology firm that offers accounting and cloud-based bookkeeping, as well as business advisory services. Their outstanding service places the company on the shortlist of best bookkeeping platforms on the market.  As a Xero Platinum partner, Bookkeeper360 provides seamless integration with Xero's cloud-based technology. It's exactly what makes them unique and differentiates the company from other competitors on the market. Additionally, Boookkeeper360 is powered by Salesforce.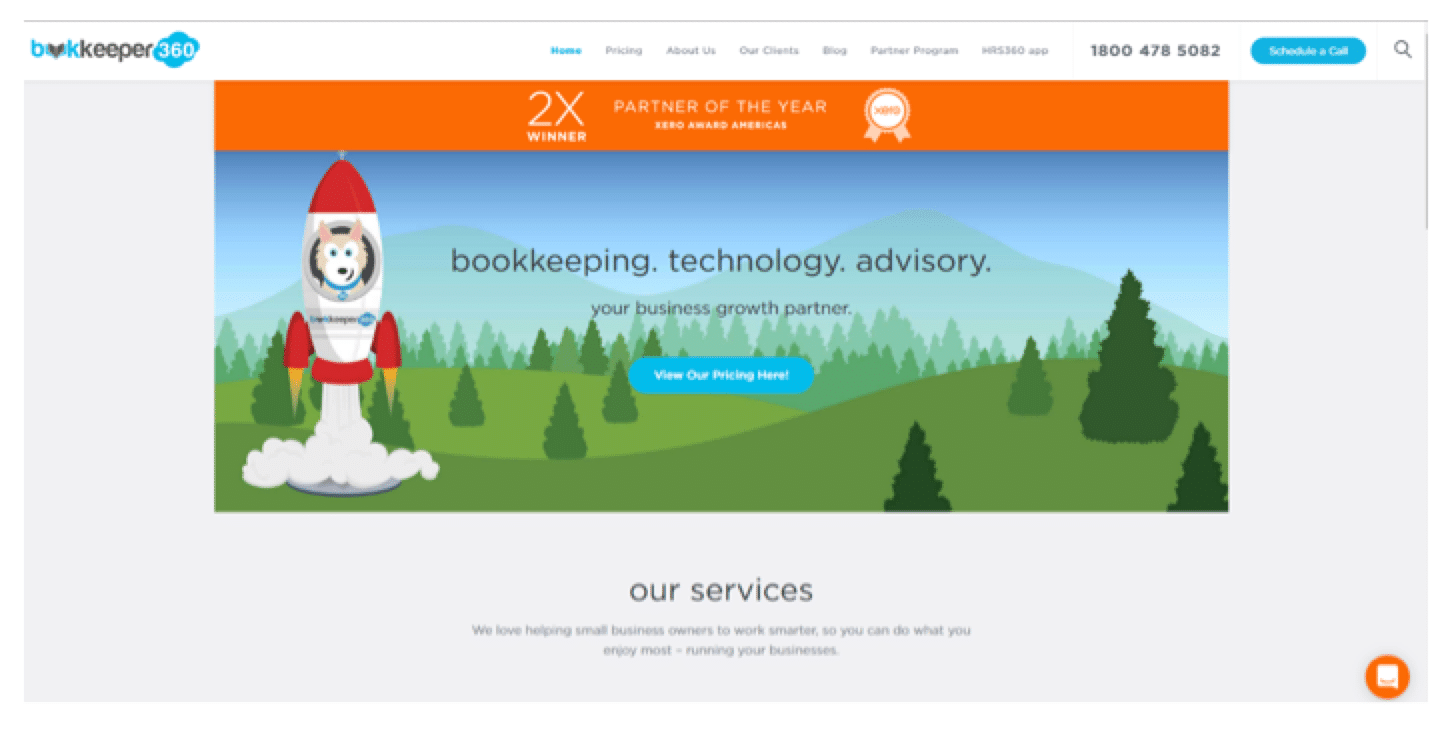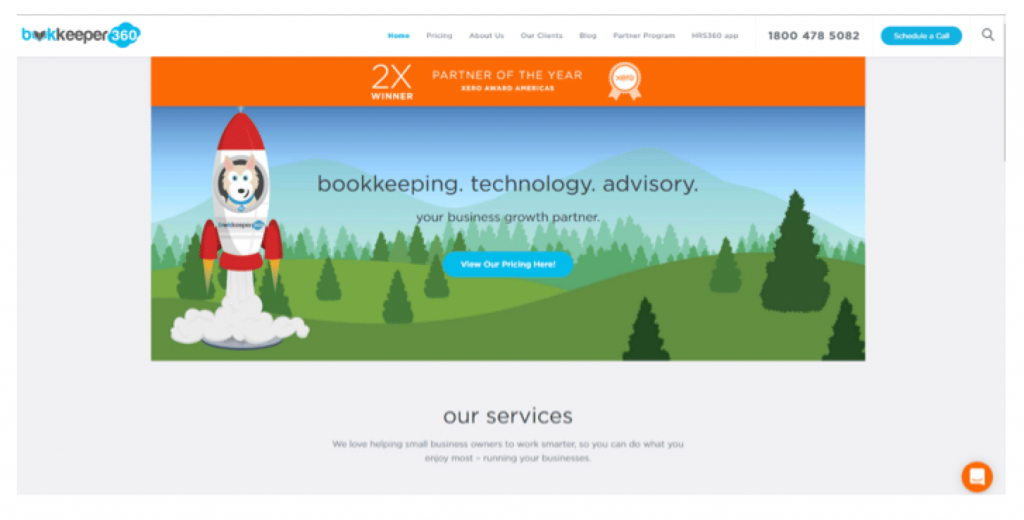 Is Bookkeeper360 right for my business?
Bookkeeper360 is best suited for smaller companies that use Xero or are looking for an alternative to QuickBooks. They work with small-to-medium businesses and strive to innovate the way they maintain their accounting to fuel overall growth of the business.
What features does Bookkeeper360 offer?
Bookkeeping and accounting

Astroboards, which are business dashboards that can be accessed via computer and mobile at any time. They are easy to use and connect the most crucial parts of your business in one place, providing you with a simplified way to run your company.

Back in 2016, Bookkeeping360 launched their virtual CFO360, which is much cheaper than a full-time in-house CFO executive

HRC360, their virtual Human Resources service, helps ensure that your company adheres to all governmental rules and policies, as well as completely regulates your payroll

Merchant services

Tax preparation
How much does Bookkeeper360 cost?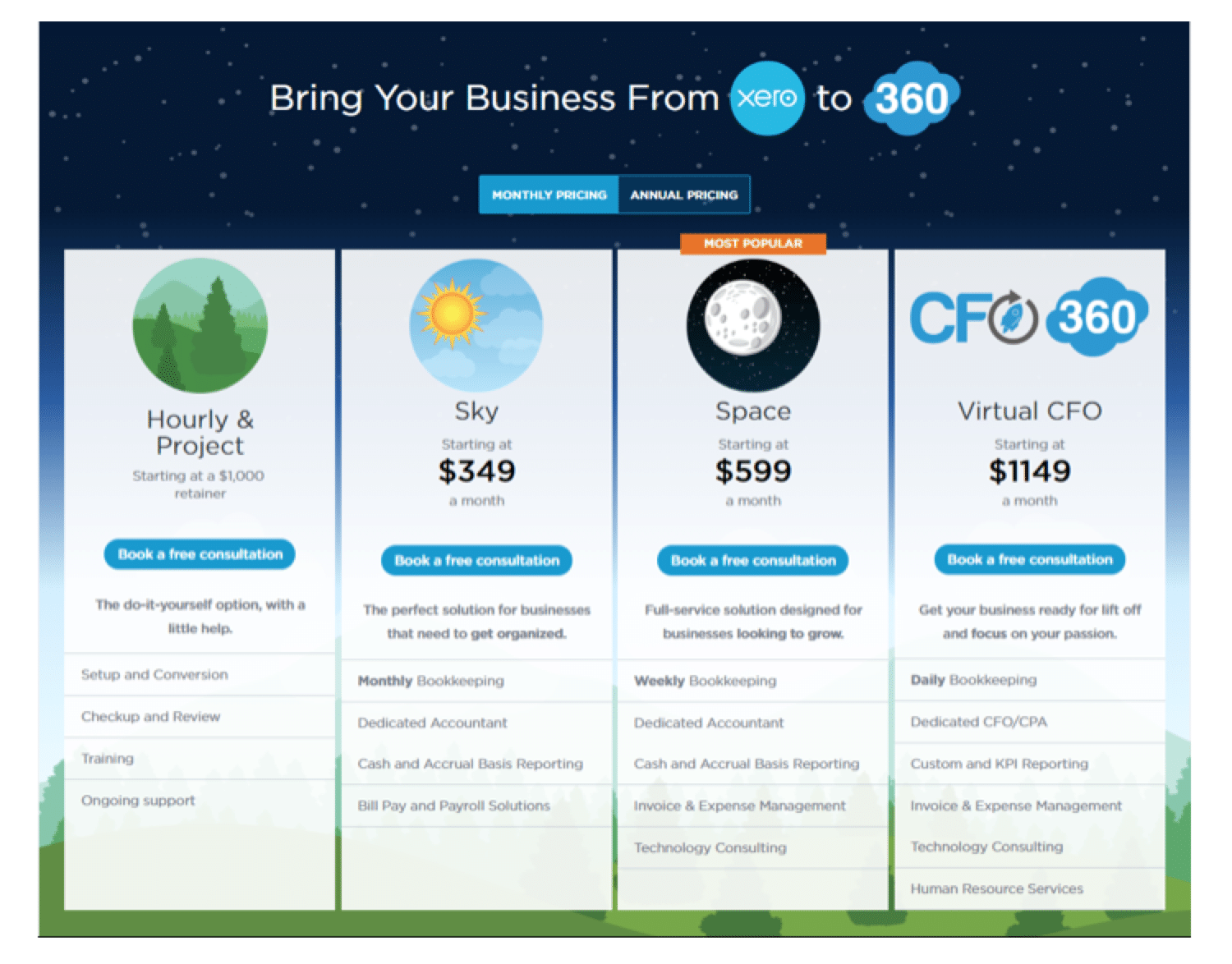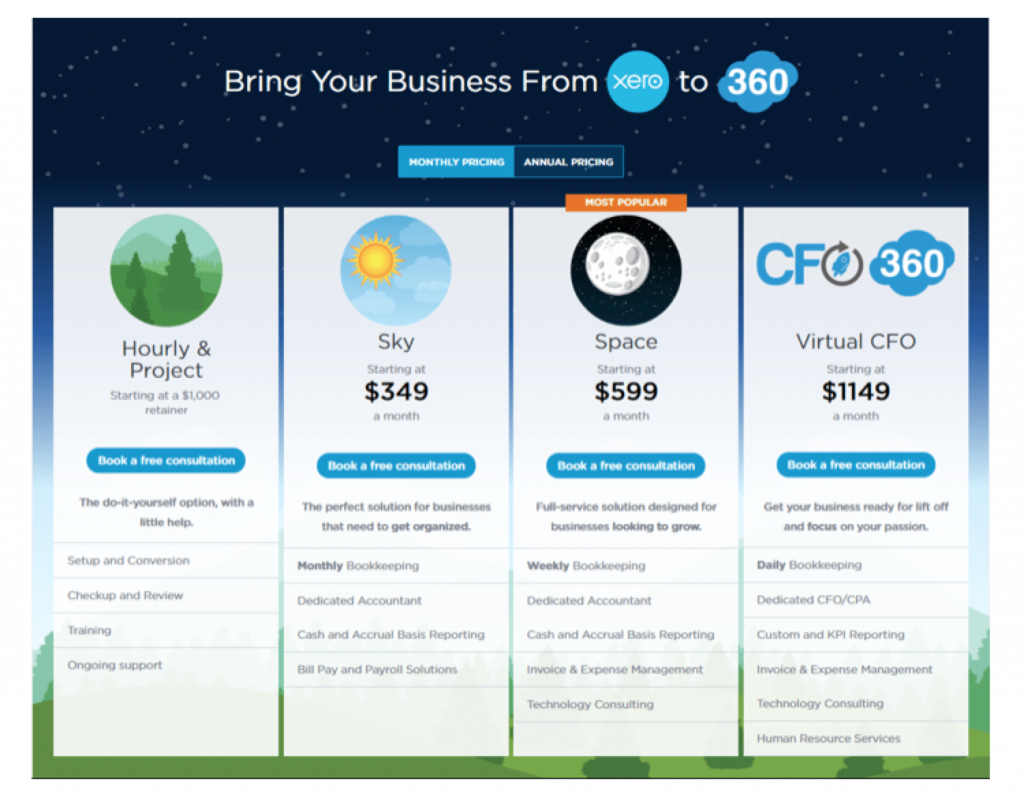 Bookkeeper360 offers four price plans to meet the needs of many types of businesses.
Hourly & Project

It starts at a one-time payment of $1,000

It provides a do-it-yourself option, with a little help from Bookkeeper360 software

Ideally for people who don't need automated plans for accounting and bookkeeping

Sky

Starts at $349/month

Tailor-made for businesses that require organized accounting

It's a monthly bookkeeping plan

Includes the services of a dedicated accountant

Cash and Accrual-based reporting

Space




It costs $599 per month, includes all the benefits of the Sky plan plus:

Weekly bookkeeping feature

Ideal for businesses who are looking to grow

Invoice and Expense Management

Technology Consulting

Virtual CFO


It costs $1149 per month, includes all the benefits of the Space plan plus:

Daily bookkeeping 

Ideal for businesses who need a lift-off

Dedicated CFO/CPA

Human Resource services
Pros of using Bookkeeper360
Free consultations

Dedicated bookkeeper

A wide range of services and tailored solutions

Excellent for small businesses

Salesforce compatible

Astroboards can be used on any type of device
Cons of using Bookkeeper360
QuickBooks outcompetes Xero in many segments

Services are slightly overpriced

No refunds