Behance is a portfolio-showcasing platform aimed at professionals in the creative design field. Freelancers who are good at graphic design, drawing, painting, and/or Photoshop – but lack HTML and/or programming skills – rely on Behance's GUI to create a visually stunning portfolio, which is then hosted online for free. Businesses looking for creative talent in the design field can browse through these portfolios to outsource their work.
Behance allows businesses to post full-time jobs, as well as contractual engagements, internships, and freelance remote work. Listings last 30 days and can be extended further if hiring goals aren't met. Businesses can also seek talent discreetly by using Adobe Talent hiring assistance and connect directly to talent that matches their job requirements.
Behance isn't a suitable platform for small scale or medium-sized businesses since listings are expensive and cater to larger scale enterprises.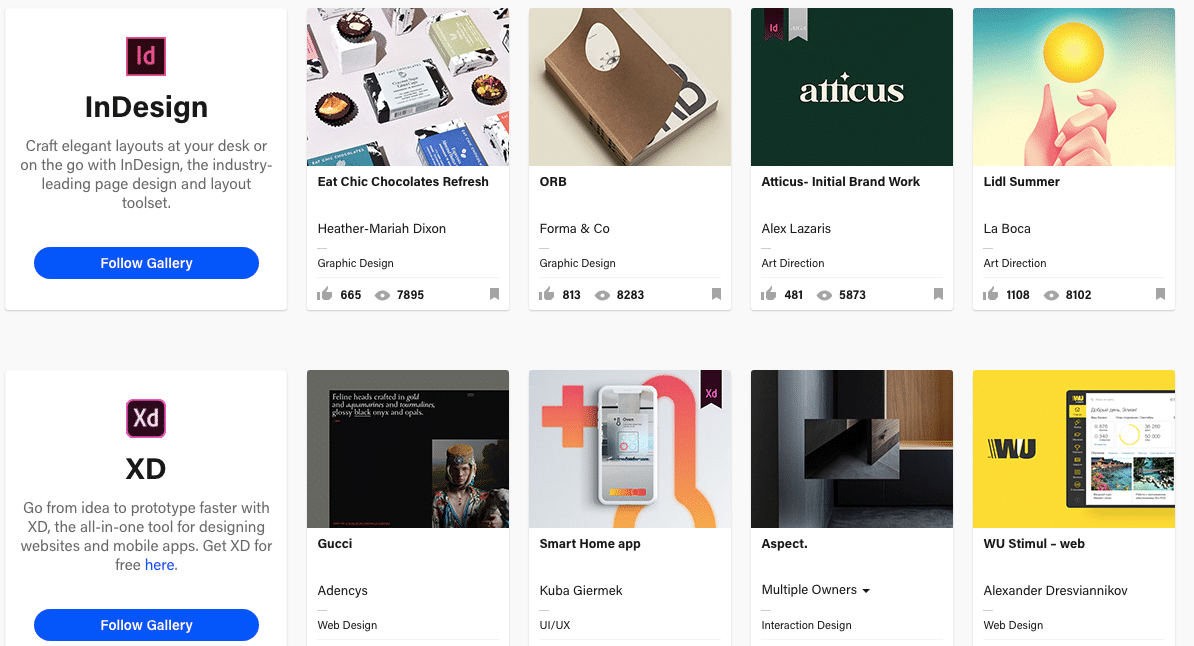 Behance pricing
Signing up and browsing through design portfolios on Behance is free. Posting jobs requires the addition of billing details to a Behance account. Payment can also be remitted via the Adobe Talent tool for creative recruitment.
Behance charges $399 for a single job listing that runs for a period of 30 days. Buyers can subscribe to a $1499/month plan, which is good for an unlimited number of jobs every month.  It's important to note that these are just the rates for posting jobs, and do not include freelancer wages.
Behance customer support
Behance is an Adobe enterprise and has a customer support team that's responsive, cooperative, and values client relationships. Customer service is top notch. Representatives are helpful, knowledgeable about the process and products, and troubleshooting is quick and hassle-free.
Behance usability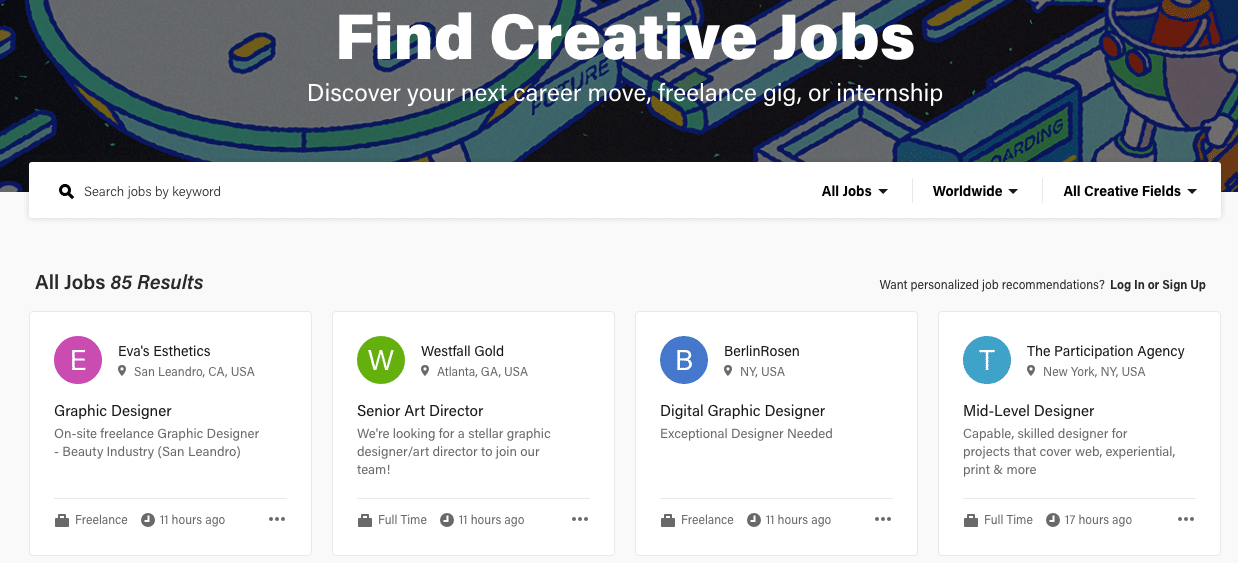 Creating and publishing job posts on Behance is quick and easy. There's a step-by-step process that makes creating a new job post – including specifying exact candidate qualifications, the scope of the job, and projected time duration – a breeze.  The hiring process is further streamlined by the application of appropriate labels and filters. Unfortunately, however, asking for additional information like cover letters, resumes, and references is not an option through the platform itself. Businesses interested in more heavily vetting candidates will need to take the dialogue off Behance for such things.
Pros
Businesses can tap into a database of 12 million+ freelancers who are well-versed in creative design

Dedicated customer support assistance for private and discreet talent searches

Simple and easy to use interface for creating, publishing, and managing job listings
Cons
One of the most expensive job boards for creative design projects

Applicants can't attach any additional files or add cover letters to their applications

Employers must either rely solely on an applicant's Behance portfolio when making hiring decisions or finish the process off-site
Rating breakdown
Overall Rating:

4.35

Features:

4.5

Price:

3

Ease of Use:

5

Customer Service:

5