Aceable Agent

Simple and convenient
Work at your own pace
Take final exam online

Visit Aceable Agent
Mbition

Virtual classroom has lots of features to keep you organized
Supplemental courses available
Pay as you go

Visit Mbition
Colibri Real Estate

Live classes available
Customizable programs
Highly recommended

Visit Colibri Real Estate
Thinking about pursuing a real estate career in the state of Florida?  If so, it's important to know what steps to take to turn that dream into reality. And if you're already aware of what you need to do to get your real estate license, one of the most important decisions to make next is what real estate school to attend.
It's important to note that going to real estate school isn't just helpful in learning all the material necessary to become a real estate agent but, in most states, real estate school is a requirement for becoming a licensed real estate sales associate. Since courses must be taken through an accredited real estate school, it's important to choose a Florida real estate school that offers a learning environment and pace that will best assist in achieving your goal of becoming a licensed real estate agent.
This article will cover what to look for when choosing a Florida real estate school, as well as why you need to take these classes and which schools are the best options to consider. By the end, you'll be armed with all of the information needed to make an educated decision that will assist in your journey to obtain a Florida real estate license.
Why do aspiring real estate agents need real estate school?
There are several reasons why real estate school is an essential part of the journey for aspiring real estate agents. Of course, the number one reason is that it's a pre-licensing requirement as mandated by the Florida Real Estate Commission. No one can begin practicing as a real estate agent until they have completed real estate school. There are many more reasons to go to real estate school beyond just the fact that it's a baseline requirement, however.
Real estate schools help students prepare for state exams. The final real estate licensing exam is no walk in the park, and almost half of all wannabe real estate agents fail the exam on their first try. The good news is that if you don't pass the first time around, it's not a death sentence by any means. You'll simply need to hit the books harder before registering to give it another shot.
There are a handful of benefits to passing the exam on the first try, however, so make sure that is your primary goal when actually taking the exam.  For starters, it will save both time and money on registration fees. Plus, passing on the first attempt means you can begin working sooner, which means you can start earning an income faster. Many real estate schools even offer exam prep courses as a part of their course offerings, which can help you prepare even more effectively for the licensing exam before actually taking it.
One of the most important reasons to go to real estate school is to become an expert in real estate. Buyers and sellers alike will be trusting their biggest assets with you. These could be their dream homes, long-term investments, or the place where they raised their children. Real estate professionals have a lot of responsibility on their shoulders, and you need to be someone that people can turn to for exceptional service. Real estate school prepares you to be an expert in the real estate market that people can trust.
When to register for real estate school
Real estate school is a major decision and depending on budget and current income, it can also be a large additional expense to work into the overall financial picture. As such, making the decision to register for a Florida real estate school isn't one that should be taken lightly. With that said, if you are serious about becoming a real estate agent, then there is no way to avoid real estate school, and classes will need to be completed before you can begin working as a licensed agent.
Here is a general outline of steps that must be followed to become a real estate agent in Florida:
Review the requirements of becoming a real estate agent and ensure you will be able to satisfy all of them before spending the money on real estate school
Once that is done, shop around and register for real estate school
Some people want to jump ahead and take the real estate exam without much preparation, but this is a terrible strategy for several reasons. First, no one can take the real estate licensing exam until they've completed the required pre-license courses. Paying money to register for an exam if you haven't satisfied the requirements is nothing more than a waste of a registration fee.
Secondly, a real estate school is an essential way to help prepare for the licensing exam. Completing the coursework is, in effect, a way to help students study and prepare for the licensing exam. Some real estate schools even offer packages that include exam prep courses to ensure students are prepared once exam day arrives.
Essentially, to sum things up, registering for real estate school should be one of the first things that you do once you've decided to become a real estate agent.
What to look for from a Florida real estate school
There are a number of real estate schools in the state of Florida. It's important to note, however, that not all real estate schools are the same, and no real estate school is going to be a perfect fit for everyone. How you choose a real estate school will largely come down to your own unique needs.
One of the major considerations is the budget. Since you can't actually begin working as a real estate agent until you've completed your coursework and passed the licensing exam, you won't have any money coming in from your career in the real estate business until you are licensed. Even if you have a good-paying job while you complete your real estate courses, if you're like most people, you still want to get the best value for your money.
Online-only schools tend to be cheaper because they have a lower overhead since they don't need classrooms, which means no buildings to maintain.  With that being said, the price of online schools can still vary significantly depending on the course outline and additional features being offered. For example, some schools host live online classes that students can attend, while others require self-directed learning at their own pace.
As a follow-on to that last point, you also need to consider your own unique learning needs and style. Some people are fine with self-directed learning and online coursework with no direction or guidance from instructors. Others need physical classroom courses that they can attend to keep them on track. And still, others may do best with a combination of online and classroom learning. All of these factors should be weighed out before making a final decision on a school.
It's also important to consider what kind of extras are offered. Some schools offer a basic coursework outline to simply help you satisfy your coursework requirements. Others offer more comprehensive packages that include things like final exam preparation classes and practice tests to help you prepare for your final licensing exam.
---
Aceable Agent
Acebable Agent is an online company offering online classes available on any device. You can take classes on iPhone, Android, or your laptop anytime – and at your own pace. You can log in during your lunch break for 30 minutes, save your work and pick up where you left off later. The courses include videos, study guides, mini-quizzes, and what they call "bite-sized" content that makes learning easier.
Pricing: The pricing structure for Aceable Agent is one of the best values you'll find. You can take the required courses, totaling 63 hours of instruction, for just $79.
Course availability: You can start working to obtain your Texas real estate license immediately. As you complete each course, your completion certificate is sent right to the Texas Real Estate Commission for you.
Test preparation: There are a variety of testing materials available for students. In the last two years, 894 students have gone through the course and taken the exam. Of those, 750 students passed the exam. The school's pass rate is 83%, which is higher than the state's average pass rate of 60%.
Customer feedback: Customers rave about the company. Many applaud the interactive content, as it's a nice switch from boring textbooks and mundane professors. Real-life examples are incorporated into the videos and lessons as well. Customers also say the interface is easy to use, and they love the convenience of the multi-device concept. There are currently no negative reviews about the company on the Better Business Bureau website.
---
Mbition

Mbition is another very popular option for aspiring real estate agents across the country. Their online platform is one of the most user-friendly platforms in the industry, which makes the learning experience much easier. Their pricing is also very competitive with other options on this list, and students will definitely get a lot of value for their money from Mbition Learning.
Much of the focus at Mbition is on group classes. This is great if you want an online experience that offers live classroom environments that allow you to ask questions, talk to others, and learn in a group environment. The best part about online classroom experiences is that you can take advantage of the value offered by online education, while simultaneously having the structure of an in-person classroom.
With that said, there is a lack of one-on-one support for Mbition students. Questions can be emailed to instructors to be answered at their convenience, and questions can be asked in the classroom environment. Unlike some other schools, however, there is no option to purchase one-on-one learning time.
---
Colibri Real Estate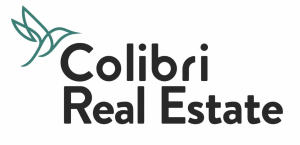 Colibri Real Estate (formerly Real Estate Express) is one of the most well-known real estate schools in the nation. This online real estate school provides services in many states, including Florida. Their industry-leading platform is easy-to-use and helps you to satisfy your course requirements, as well as prepare for your final licensing exam. One great feature about Colibri Real Estate is that they don't simply provide you with online real estate classes and then just disappear. If you want a classroom experience, then you can join live classes with real estate instructors who are prepared to answer questions that students may have. This is especially helpful as you prepare for your final exam and have questions you would like clarified.
If on a budget, then there's also an option to customize a learning plan with extras you feel you may need. For example, if you feel comfortable preparing for the exam on your own, then you can leave out the exam prep courses to help keep costs lower. With that being said, Colibri Real Estate is one of the more costly online real estate schools, but they do have a strong industry reputation that justifies the higher price tag.
---
Tampa School of Real Estate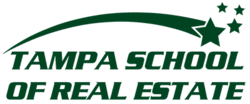 The Tampa School of Real Estate offers perhaps the most customizable learning plan of the other Florida real estate schools on this list. Students can sign up for in-person classes or choose to take the on-demand online courses to help them satisfy their education requirements to become licensed. What this means is that the cost for the Tampa School of Real Estate can vary pretty significantly. This is great news for students who need an affordable option since they can opt for a more basic package and still register with one of the most highly rated real estate schools.
If you're the type to struggle to prepare for exams, then Tampa School of Real Estate should be near the top of your list since their exam preparation services are amongst the best in the industry. Perhaps the most exciting learning feature offered is the one-on-one tutoring sessions. These can be incredibly helpful when preparing for the final exam. Their audio training is also super handy since you can study wherever you go. For example, you could listen to the audio review materials while you're driving to make the most of your travel time during the day. For some last-minute cramming, you can even listen to the review materials on your way to the exam.
The online platform is also easy to use and navigate, which is a timesaver when trying to complete coursework. Some other schools in the real estate industry fail to invest in their online platforms and learning materials, which can keep costs low for students but make the learning experience very frustrating.
---
Kaplan Real Estate Education

Kaplan is another name that is known for high-quality real estate education across the country. One of the best features that draw many students to Kaplan is the availability of online classroom sessions, which brings a real classroom environment to the online experience. With this, students get an instructor-led experience at the online real estate school price. For busy people who are unable to attend classrooms during scheduled hours, this can be hugely beneficial.
What's more, the pricing from Kaplan is very competitive with other online real estate schools. There are more affordable schools out there, but in return for the lower cost, you end up losing essential features like the wide availability of the online classroom experience. For someone who is on a very tight budget, Kaplan may prove to be too costly than other available options.
Perhaps the biggest downside to choosing Kaplan is the lack of exam prep courses in Florida. If you're someone who is looking for help preparing for their final real estate license exam, then Kaplan instantly becomes a poor choice. If you're someone who would rather study on their own by reviewing coursework materials and notes, then Kaplan is still a viable option to consider. Again, many of these ratings are a guideline and the best Florida real estate school for you will come down to your own unique needs.
---
360training

360training is perhaps the most affordable solution you can find when it comes to real estate pre-licensing courses. Their low-cost beats many of the other top competitors, which is fantastic news if you're on a tight budget. Of course, low-cost schools do come with their downsides. As long as you're prepared and make an educated decision knowing what the school does and doesn't offer, however, then you can feel confident moving forward.
360training has plenty of resources and coursework for students to satisfy their real estate sales associate pre-license coursework requirements. These courses can be completed at your pace, but there is no classroom environment to help you stay on track. This may be fine if you're good with making and sticking to your own plan, but if you're the type to procrastinate, 360training may not be the best option.
They also lack dedicated exam prep resources, which is another downside for some. With that said, their on-demand courses are perfect for people who enjoy reviewing materials in that particular style and format.
There is no other way to describe 360training other than as a budget real estate school. They offer everything students need to become licensed real estate agents, but they don't offer the extras that many students truly need to help them get to the next level.
---
Check out the best real estate schools near you: