Aceable Agent

Simple and convenient
Work at your own pace
Take final exam online

Visit Aceable Agent
Mbition

Virtual classroom has lots of features to keep you organized
Supplemental courses available
Pay as you go

Visit Mbition
Colibri Real Estate

Live classes available
Customizable programs
Highly recommended

Visit Colibri Real Estate
Real estate is certainly an exciting career to pursue. Becoming a real estate agent gives you the opportunity to meet people, help them find or sell their most important asset, and manage your own book of business while simultaneously building a personal brand. It should, therefore, come as no surprise that a lot of entrepreneurial men and women are drawn to new careers in real estate.
Of course, becoming a real estate agent isn't as simple as printing out some business cards and knocking on some doors. There are actually a lot of requirements that go into getting your California real estate license and, if you want to enter into a real estate career, you have to be prepared to satisfy all of the requirements set out by the state real estate board.
In California, becoming a real estate agent is a little more challenging than some other states as California requires aspiring real estate salespeople to complete real estate education courses, in addition to passing an exam. This is in contrast to other states where the only education required to start working as a real estate agent is a high school diploma.
There is a lot of value in getting an education in real estate before you begin serving your clients and building your reputation in your community. However, choosing the right California state real estate school is important to ensure that you take the right first step on your path to success.
Why do you need a real estate school?
Choosing a California real estate school is an important part of your journey in continuing education. But why do you actually need a real estate school? Why can't you simply just start selling homes and learn on the job?
There are a number of reasons why California and some other states require new real estate agents to take courses through a real estate school. From a customer perspective, more educated real estate agents are able to better serve their clients. When you have in-depth knowledge of real estate principles, this reduces the risk you may make mistakes that could drastically affect your customers. Solid, working knowledge of the legal aspects of real estate is also crucial, since real estate deals involve plenty of legal terms and a lot of money, there are countless opportunities for things to go wrong. This can put both you and your clients at risk for legal action and financial loss.
Another important reason you need a real estate school is that this helps you become an expert in your field. People turn to real estate agents to help them through one of the biggest purchases or sales they will ever make in their lives. If you have the necessary education, you can confidently present yourself as an expert and answer all the questions and concerns you'll inevitably be presented with.
When should you consider registering for real estate school?
Now that you know why you need to attend real estate school, when is the right time to apply for this program? There are a few scenarios that may determine the best path forward for you.
Generally, most people will register for a California real estate school once they have decided to pursue this career. Since it's a required part of becoming a licensed real estate professional in the state as mandated by the California Department of Real Estate (DRE), it should be one of the first things you do once you have decided to take the plunge. Simply put, you can't begin working as a real estate agent until you have completed these prerequisite classes, elective courses, and actual licensing courses.
To become a real estate agent in California, you will also need to pass a timed written license exam. This is not an easy exam and requires a lot of studying and dedication. Many people don't pass on their first try.  You yourself will stand a much better chance of passing the first time if you really hone in on all the material being taught. Use your pre-license courses as an opportunity to help you study and prepare for taking the real estate exam.  It'll pay off in the long run.
Another time you may need to do your real estate courses is if you've gotten a job at a real estate office and your boss has offered to pay for preparation in order to become a licensed agent with the business. This is a less common scenario, but may be relevant if you are currently working at a real estate brokerage, and have your sights set on moving your career forward.
What should you look for from a real estate school?
Since real estate principles courses are required by the state of California, you may be wondering if there's really much of a difference between real estate schools. And the answer to this question is yes. While much of the content may be the same, you may find some real estate schools better suit your unique needs.
One thing to look for is whether online courses are available, and what kind of flexibility is offered for completing coursework. For example, are there night classes? Is there the opportunity to take practice examinations? These are all important factors to consider as you prepare for your real estate exam, complete licensing, and finish up other state requirements. And this is especially important if you're still working. Many people simply don't have the time or money to simply quit their job entirely while they work towards getting their real estate license. As such, flexible programs and/or online programs can be very helpful.
Price is always an important consideration and it has to be balanced with the expectations you have from the program. A basic online program may only cost a few hundred dollars. However, if you would prefer in-person opportunities, practice exams, and other training scenarios to supplement your learning, then you should expect the price point to be substantially higher.
---
Aceable Agent
Acebable Agent is an online company offering online classes available on any device. You can take classes on iPhone, Android, or your laptop anytime – and at your own pace. You can log in during your lunch break for 30 minutes, save your work and pick up where you left off later. The courses include videos, study guides, mini-quizzes, and what they call "bite-sized" content that makes learning easier.
Pricing: The pricing structure for Aceable Agent is one of the best values you'll find. You can take the required courses, totaling 135 hours of instruction, for just $119.
Course availability: You can start working to obtain your Texas real estate license immediately. As you complete each course, your completion certificate is sent right to the Texas Real Estate Commission for you.
Test preparation: There are a variety of testing materials available for students. In the last two years, 894 students have gone through the course and taken the exam. Of those, 750 students passed the exam. The school's pass rate is 83%, which is higher than the state's average pass rate of 60%.
Customer feedback: Customers rave about the company. Many applaud the interactive content, as it's a nice switch from boring textbooks and mundane professors. Real-life examples are incorporated into the videos and lessons as well. Customers also say the interface is easy to use, and they love the convenience of the multi-device concept. There are currently no negative reviews about the company on the Better Business Bureau website.
---
Colibri Real Estate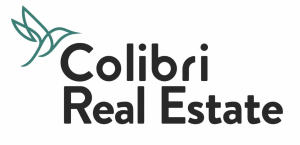 Colibri Real Estate (formerly Real Estate Express) is one of the most widely recommended California real estate schools. This online school comes packed with everything you need to complete your California real estate salesperson licensing requirements and prepare for your final exam. Perhaps one of the company's best features is the online aspect, which allows you to complete classes on your own time. If you're typically not the type of person who would benefit from entirely self-directed online learning, the good news is that there are some unique features from Colibri Real Estate that make it a great option for anyone. For starters, live classes are available so that you get the real classroom feeling and the ability to ask questions, all from the convenience of your own home. In addition, the higher tier pricing plans come with textbooks if you prefer unplugging for a bit, sitting down, and hitting the books.
Options from Colibri Real Estate are customizable to help you build the program that will meet your unique needs. For example, you can purchase California real estate practice exams and supplemental courses in addition to the educational requirements from the State of California. Plus, if you keep an eye out, you may be able to find discount codes that'll make your decision more affordable.
The one notable downside to choosing Colibri Real Estate is the cost. This is not the most affordable option on the list, but you do get what you pay for with the various user-friendly learning options that are available. If a business is paying for your real estate school to help you get licensed, then pricing may not be much of a concern. In that case, you may as well go for one of the most highly recommended real estate schools that offer you a number of ways to complete your required real estate courses and get you well on your way to beginning your career in real estate.
---
California School of Real Estate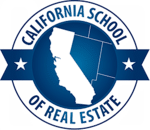 Since 1941, The California School of Real Estate has been helping students prepare for their real estate exams with the courses and study materials needed to earn a passing grade. Of all of the real estate schools vying for your business, this is one of the few that offers a money-back guarantee if you're unable to pass. Of course, we hope it never comes to that, but it's great that a school backs up their lessons and learning plans with a guarantee. In addition to offering basic course materials, The California School of Real Estate steps things up with some unique learning and study materials to help you, including audio materials that you can listen to while driving. This is especially handy if you have a long commute each day since you can use that time to preparing for your future as a real estate salesperson.  They also have an audio prep crash course that you can listen to on the way to your exam, which covers all the most important things you'll need to remember.
The pricing from The California School of Real Estate is also competitive with other real estate schools in the state that offer similar learning materials and plans. You can access their unique preparation guides starting at just $129, which is about as low as you will be able to find for similar courses. They also put an emphasis on the quality of their instructors which, as anyone knows, can play a very important role in any student's success.
---
Career Webschool
Career Webschool is another online learning platform that can help you prepare for your California real estate licensing exam and complete the required courses to satisfy all other licensing requirements. You can buy the program as a package, or pay by the course if money is tight.  Career Webschool puts special emphasis on helping you stay organized when planning your learning. Many schools simply deliver the materials and require you to work through them at your pace. Career Webschool, on the other hand, helps lay out lesson plans like you would expect from college-level courses, with a logical progression from one lesson to the next. It also tracks what you have completed and what is coming up so that stay on track.
There are also virtual classrooms to supplement your learning materials, which is a great way to connect with instructors and ask questions in a more traditional classroom learning environment. Plus, there are supplemental learning courses that help build on the basics that you need to know. This includes concepts that can help cement the main course material in your mind so that you aren't just able to regurgitate information for an exam; you'll actually truly understand it.
While this isn't the most affordable real estate school available, it is one of the most highly recommended schools in the state and definitely worth your consideration.
---
Accredited Real Estate Schools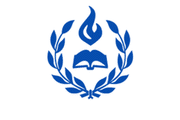 Accredited Real Estate Schools puts the ability to learn and prepare your own way into several customized packages with very competitive prices. Whether you're looking for basic learning materials that you can complete online at your own pace or a complete course package with learning materials and study prep, they have everything you need. While online courses are very popular for a lot of aspiring real estate professionals, having classroom learning options can be helpful if you need a little extra help learning the material or just staying on schedule. With Accredited Real Estate Schools, you have the ability to learn online, in a classroom, or by combining both methods to make your perfect solution.
Of course, classroom learning may be preferable for a lot of people but the schedule may simply not work for many. This is especially true if you're still working a job during the day while you work towards your real estate licensing requirements. Luckily, with Accredited Real Estate Schools, you can sign up for night classes to complete after your regular work hours. Just because you're busy during the day doesn't mean you have to miss out on the benefits of classroom learning. In addition, if you would rather learn at home by yourself but prepare for exams in a group setting, Accredited Real Estate Schools can work with you too. Simply sign up for basic course learning and then also sign up for classroom exam prep where you can interact with students and instructors, ask pressing questions, and get hands-on preparation for your final real estate exam.
As previously mentioned, pricing is very competitive and you can keep costs on the lower side by selecting more basic packages that still meet all necessary licensing requirements. Of course, at this lower price point, you'll miss out on the option for classroom learning, exam prep, and textbook materials. However, if you're confident in your ability to learn and prepare independently, then the cost savings may be worth it.
---
Rockwell Institute

Rockwell Institute is a great option if you are a more independent learner and would like to take your real estate licensing requirements into your own hands. Their affordable online course includes all of the necessary classes, as well as a detailed exam preparation course to help you put all of your new knowledge into action. Since Rockwell Institute is focused on self-directed at-home learning, you may notice there is a lack of other features when compared to other training institutions. The silver lining is that this basic learning structure means that you can save some serious money up-front, which may be extremely important if you're footing the bill for your own learning and feel you can handle the coursework on your own.
With all of that said, Rockwell Institute doesn't leave you out to dry when it comes to your learning. They offer unlimited phone and email support for the courses, so you can submit questions to their team of instructors and get answers if you end up finding yourself stuck on something or need for more clarification. When you're ready for your state exam, Rockwell Institute also includes all of the paperwork and applications you need to get signed up.  As such, you can feel confident in knowing that there won't be any hiccups on exam day.
At the end of the day, it's important to keep your own personal learning style in mind. Rockwell Institute certainly won't work for everyone but, if you're self-disciplined and can keep yourself on track, this could be a fantastic budget California real estate school option.
---
Check out the best real estate schools in other states: