Bizee

Wide range of services
Technical support

Visit Bizee
RocketLawyer

Straight-forward plans
Transparent pricing
Personal and small business services

Visit RocketLawyer
LegalZoom

High-end legal services
Start an LLC
Good track record

Visit LegalZoom
No longer must business owners consult with an attorney in-the-flesh to receive legal advice. As with most things these days, companies can get help with their legal issues over the web, rather than employ the services of expensive local lawyers.
In contrast to a business law firm, online legal services help small business owners get legal assistance quickly and cheaply. Here's our full review of online legal services for small businesses.
Best online legal services for small businesses
1. Bizee
While Bizee provides a range of services for established small businesses, their real focus is on business formation. More expensive than average.
2. RocketLawyer
A membership-based legal service giving access to features like business formation and trademark services. You can buy standalone legal services, but membership is more affordable. RocketLawyer gives discounted access to extra legal help.
3. LegalZoom
The classic online legal service, LegalZoom, has established itself as the go-to provider with a great track record and reasonable pricing. For particular services, other providers may be cheaper.
4. LegalShield
Comprehensive coverage from an easy-to-reach team with a custom legal plan and discounted extra legal assistance, with a sensible price structure reflecting the size of your business.
5. UpCounsel
The most distinctive of our five online legal services, more of a marketplace than a service provider. You post legal work and get affordable bids from pre-screened lawyers.
How we ranked online legal services
We ranked the online legal services we reviewed based on the following 4 key criteria:
Features – What benefits do users or members get? The more useful features an online legal service provided, the higher we scored them.
Price – To get a high score from us, an online legal service had to offer their features at a great price.
Customer support/accessibility – Online legal services are supposed to be convenient. We gave extra points to online legal services that made accessing their services quick and easy.
User experience – Law can be confusing enough. Online legal services should make getting your legal work done simpler, not harder. We ranked companies higher for delivering a great user experience.
---
Bizee: Great for starting out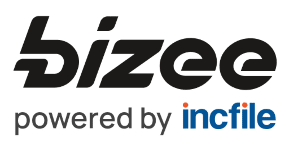 Bizee offers a range of online legal services to small businesses but focuses on people looking for business formation. However, while you could call LegalZoom an online legal service offering business formation, you can think of Bizee as a business formation service that also happens to offer other online legal services.
Price-wise, they're on the slightly more expensive end of the spectrum.
Bizee features
Every Bizee package includes these services:
Checking company name availability
Preparation and filing of articles of incorporation and similar documentation
Next business day processing
A registered agent service (free for the first year)
Lifetime company alerts
Online order status tracking
Free business tax consultation
Lifetime customer support
Online access to your incorporation documents
Bizee offers a simple drop-down menu to select the legal service you need (like 'create an LLC') and your state. From there, Bizee can provide you with one of three levels of packages (Silver, Gold, and Platinum) to choose between.
The features you get with each package differ by price. You can use this chart to decide which is right for you: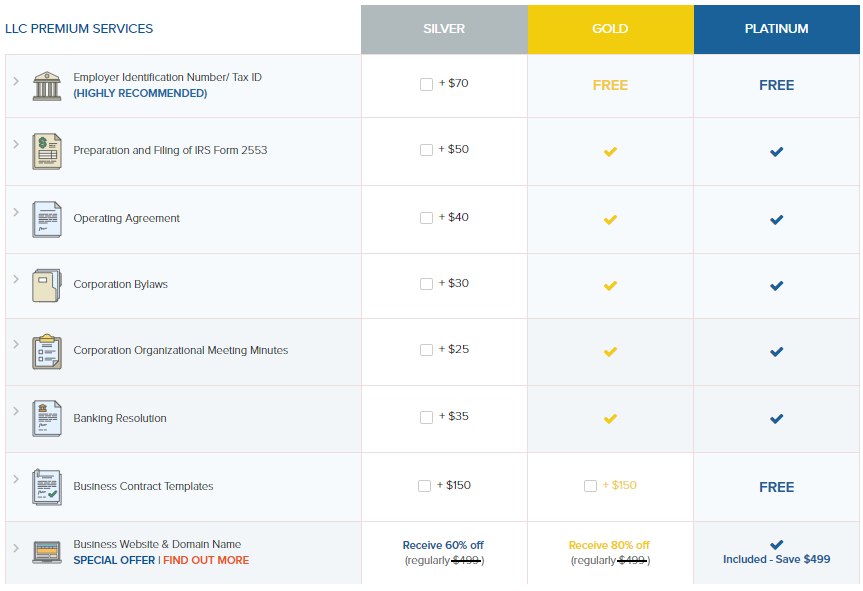 Using Bizee is straightforward. However, compared to LegalShield, LegalZoom, and RocketLawyer, the interface is bare and doesn't feel as modern or streamlined. Quality technical support is available, however.
Bizee pricing
The Silver plan – Bizee's lowest – sells for a monthly fee of $49. However, once you include state filing fees that number goes up to $99 if you're in Colorado, for example. State fees naturally vary by state. Their top plan, Platinum, costs $299 excluding state fees.

You can use Bizee to file your business tax return. However, it's costly compared to online filing software such as TurboTax or H&R Block.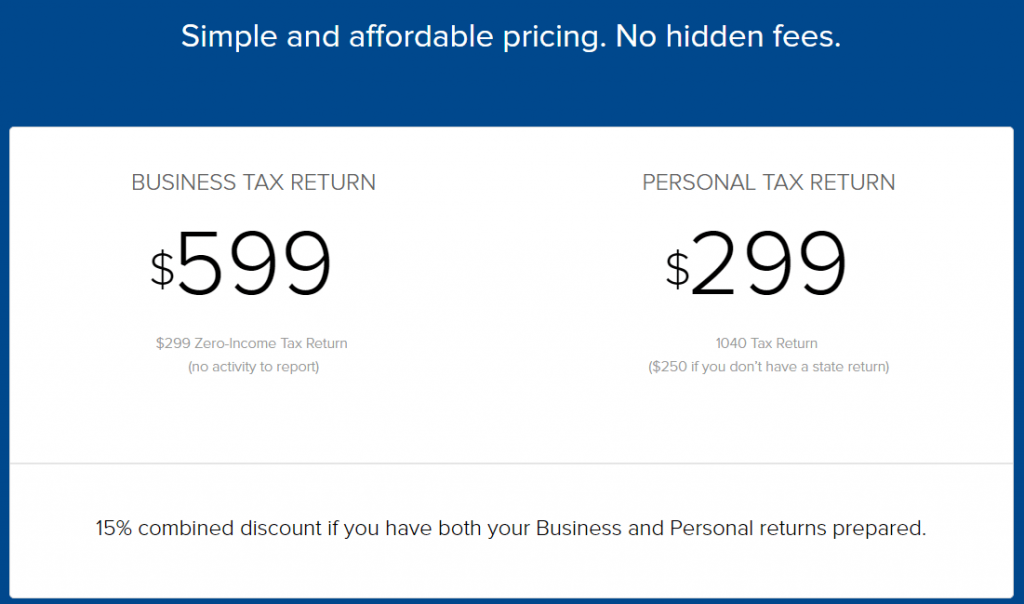 Bizee: What's not included?
Online legal services regularly update their features. Always check their website before deciding on one. If you want to start a small business then Bizee is excellent. However, for other legal services you'd be wise to also consider other providers, who may have more well-rounded legal services to offer.
See the full review of Bizee here.
---
RocketLawyer: Powerful legal assistance online

If you're weighing up your options, one of the strongest online legal services available is RocketLawyer. RocketLawyer is a fast and comprehensive online legal service that offers small businesses two main kinds of assistance.
First, RocketLawyer can provide many of the more common types of legal work on your behalf directly. Second, RocketLawyer offers discounted access to legal assistance to their members from their own lawyers.
RocketLawyer features
While RocketLawyer also offers personal services, we're focusing on their legal assistance for small businesses. These fall into four areas:
Starting a business
Renting a property
Creating contracts
Protecting your intellectual property
RocketLawyer's package options are straightforward, with most of its services accessible to Premium members at little or no extra cost. These specific services cover:
Business formation
LLCs
Non-Profit Organizations
Freelance/Independent contractors
Contracts and service agreements
Running a business/compliance
Labor and employment
Intellectual property (IP) and licensing
Trademarks
Copyright
Patents
RocketLawyer can help by filling out documentation, guiding you through the process, and taking much of the drudgery off your plate. They offer solid customer support by phone, email, and online chat.
RocketLawyer pricing
RocketLawyer's prices are easy to understand. While you can access many of their services as a non-member, it's always more expensive than the Premium membership monthly fee of $39.99. At the time of writing, RocketLawyer is currently offering a free 7-day trial.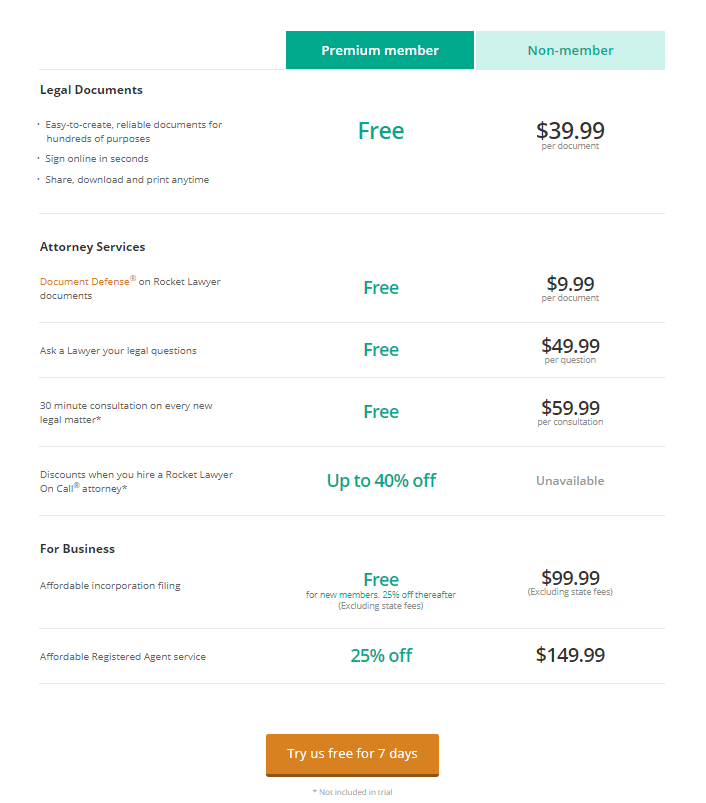 RocketLawyers prices are comparable to those of LegalZoom, their best-known competitor.
The value of Premium membership to RocketLawyer is improved by access to pre-screened lawyers at lower rates than you'll usually find on the open market.
RocketLawyer: What's not included?
RocketLawyer's plans vary but are all comprehensive. Services not included with Premium membership are rare. However, their initial offering is less generous in terms of features than those LegalShield will provide. Their app is also missing some forms you'll find on the RocketLawyer desktop site.
See the full review of RocketLawyer here.
---
LegalZoom: Fast and effective online legal assistance
LegalZoom, a well-known online legal service catering both to small businesses and individuals interested in starting one. LegalZoom's services cover wills and trusts, legal plans, intellectual property, and business formation. They can also help you get an attorney at a reasonable rate.
LegalZoom features
LegalZoom is an online legal service, not a law firm. Although they can provide guidance and support with common legal matters affecting small businesses while helping you through legal processes, LegalZoom won't represent you in court. However, if you need courtroom representation, LegalZoom can call attorneys on your behalf.
LegalZoom has so far helped start over one million LLC's, completed 175,000+ DBA's, and had their clients' filings accepted in all 50 states. When deciding between different online legal services, LegalZoom's track record is something to consider.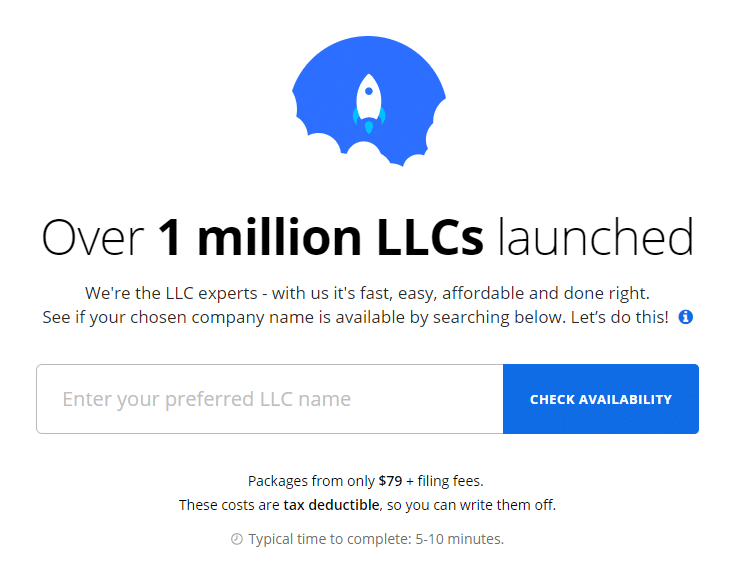 Like LegalShield, RocketLawyer, and UpCounsel, LegalZoom provides access to a network of attorneys at relatively low-cost. With a paid monthly plan, you get unlimited thirty-minute legal consultations.
LegalZoom pricing
LegalZoom's prices and packages vary. Consider their Trademark Registration service; LegalZoom offers a 'basic' plan at $199 and a 'complete' plan for $219.
Other services may be cheaper depending on the area; LLC filing starts at $79 plus filing fees. Remember that as business expenses, you'll be able to write these off on your tax return.
Overall, LegalZoom is in the middle of the pack when it comes to cost but offers high-end service.
LegalZoom: What's not included?
LegalZoom's services are comparable to RocketLawyer's for their comprehensiveness, and if you're in doubt about what they can provide be sure to check their website.
See the full review of LegalZoom here.
---
LegalShield: Great online legal service for small business

Small businesses want online legal services that offer the legal assistance they need, whether planned or unplanned, without fuss, at a fair price. That's what LegalShield does. LegalShield delivers an extraordinary range of features to its members at an excellent value, with innovative and easy-to-reach support, as well as a beautifully designed app and website.
LegalShield features
LegalShield offers the most comprehensive range of features across all their price plans. From free tools to help you answer your questions, though to a custom legal plan and even significantly discounted access to extra legal support not included in your initial coverage (although the vast majority of your needs likely will be), LegalShield seems to have designed their online legal service with the end-user in mind.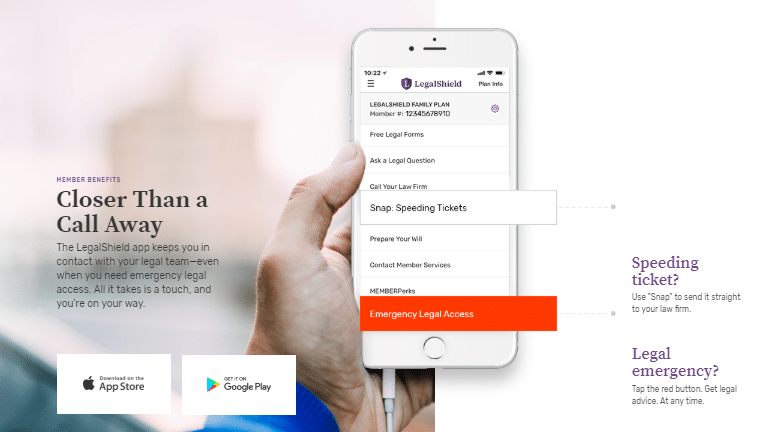 LegalShield membership comes with legal support in the following areas:
General consultations
Designated consultations
Contract and document review
Debt collection assistance
Carrying out phone calls and sending letters
Trial defense support
Business formation
Taxes
Trademarks
Immigration
Antitrust
Imports/Exports
Intellectual Property
Legal agreements
And more.
LegalShield seemed to provide the most at no extra cost of the different online legal services we reviewed. Combined with the 24/7 support available by phone, email, or mobile app, we believe that LegalShield offers businesses real peace of mind and solid service.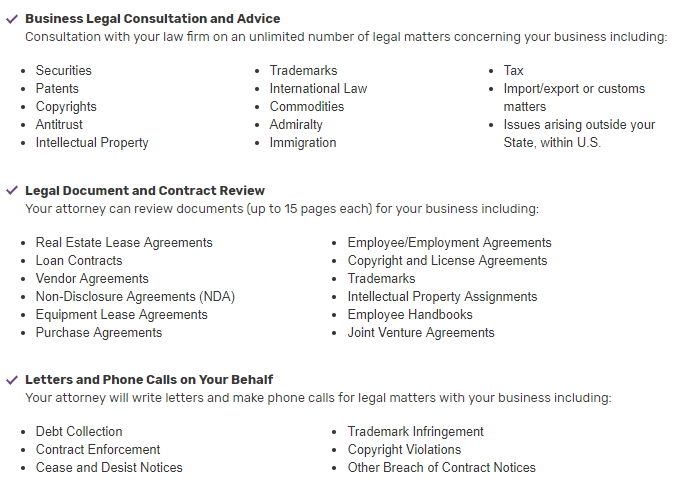 LegalShield pricing
LegalShield's legal assistance for small businesses is available in three versions:
| | | |
| --- | --- | --- |
| Name of Package | Price Per Month | Company Size |
| Small Biz 10 | $39 | Small businesses with up to 10 employees |
| Small Biz 50 | $89 | Companies with up to 50 employees |
| Small Biz 100 | $149 | Businesses with up to 100 employees |
Considering the challenge of offering legal support to a business of up to a hundred people, these prices offer excellent value to small businesses. If you need extra legal assistance, LegalShield also provides discounted access to members of up to 25% off.
LegalShield: What's not included?
This will depend on the specific custom legal plan that you receive from LegalShield when engaging their services. However, their membership benefits are comprehensive and should comfortably suit the legal needs of most small businesses.
See the full review of LegalShield here.
---
UpCounsel: An alternative online legal service

UpCounsel is different from other online legal services because it's a marketplace rather than a legal assistance provider. Rather than paying for a monthly subscription in exchange for fixed services, you place a job on their site and pre-screened lawyers send you bids, which you can decide between based on cost and what they promise to deliver.
UpCounsel features
The UpCounsel marketplace gives your small business access to lawyers who can perform different kinds of legal work at highly competitive rates.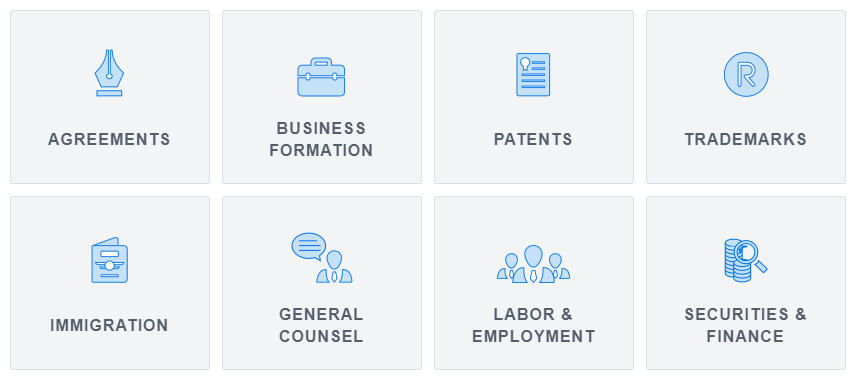 On UpCounsel you will find lawyers suited to a range of specific needs commonly faced by small businesses. You'll give UpCounsel information in a quick and easy form to help them filter your results.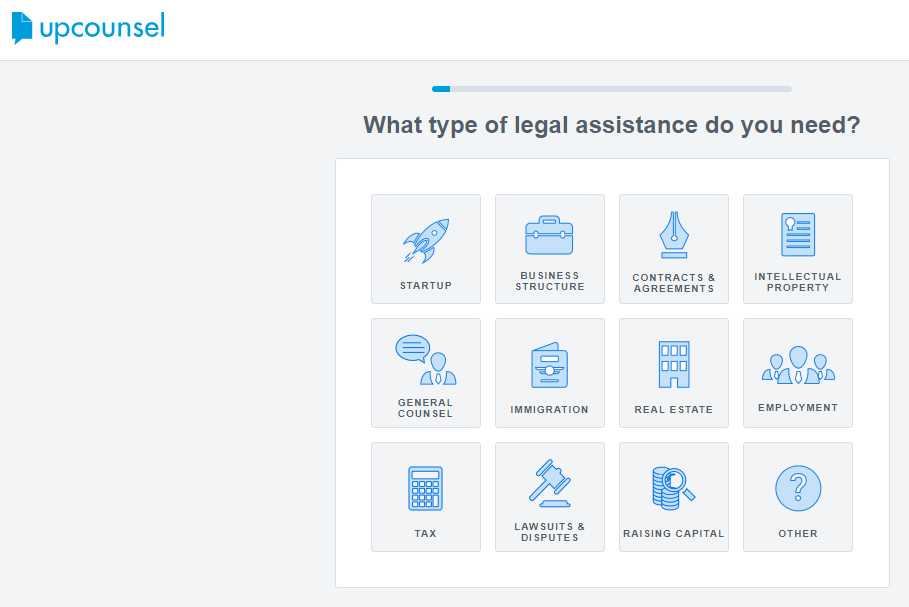 UpCounsel can connect you with legal assistance in the following areas:
Startup specific legal support
Selecting and forming the right business structure
Contracts and agreements
Intellectual property
General counsel
Immigration
Real estate
Employment
Tax
Lawsuits and disputes
Raising capital and funding
Once you've got your lawyer, they'll help you further by offering the following online collaboration tools:
Workflow management
24/7 support
Legal documents created by professionals
Document management and storage
An E-signature tool
UpCounsel pricing
Due to their bidding system, UpCounsel can't guarantee specific prices for particular services. However, you can be confident that you'll get legal assistance at a lower price than on the open market due to the elimination of many overheads.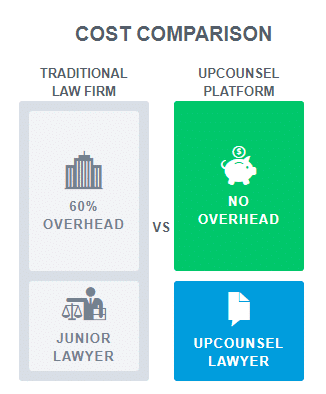 UpCounsel does offer sample hourly rates and fixed fee packages to give you an idea of how much you might end up paying for legal assistance.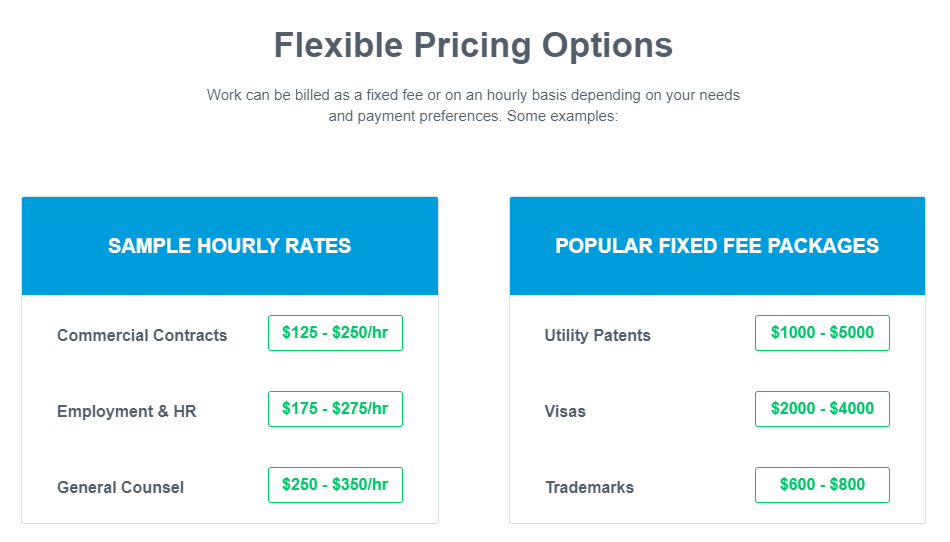 UpCounsel: What's not included?
Almost every feature you'd expect from an online legal service, except for access to lawyers at competitive rates.
See the full review of UpCounsel here.