Ask any small business owner, and most will say that there aren't enough hours in the day to get everything done. 
From managing employees and ensuring customers are satisfied with developing marketing campaigns and making sure sales quotas are met, running a business is a never-ending stream of responsibilities.  One of the most important tasks of all is ensuring that customers are paying their invoices in a timely manner.
After all, having consistent sources of incoming revenue is what keeps the lights on and a business operational.
Unfortunately, however, many business owners are stretched so thin that things like accounting and invoicing take a backseat to the day-to-day operations associated with actually running the business. 
This can – and often does – result in slow-paying customers, inaccurate invoicing, and cash-flow issues.
In the past, most accounting and invoicing platforms were cumbersome standalone pieces of computer software that had to be natively installed on individual computers, which was inconvenient and expensive. 
Thanks to advances in technology and security, these platforms are being replaced by online invoicing software suites, which make the entire invoicing process more streamlined and easier to manage.
What is online invoicing software?
Online invoicing software does more than record transactions. The best online invoicing software programs incorporate some accounting features that allow users to create invoices, track incoming and outgoing payments, accept online payments, connect payments with bank accounts, assist with record keeping, generate reports to track financial progress, and access a range of financial management tools that help managers make informed decisions and keep accurate financial records. Some online invoicing software programs are ideal for small businesses while others offer more robust features for medium to large enterprises.
Why do businesses need online invoicing software?
Managing cash flow is a major concern for every small business owner. And while advances in technology have made many aspects of our lives easier – including running a business – many business owners surprisingly still handle tasks like invoicing manually.  Theoretically, there's nothing wrong with printing paper invoices and using spreadsheets for tracking purposes. The issue is that it's an inefficient process that's often riddled with errors since it's easy to:
Lose track of what clients haven't paid to the point where late payments are "normal"

Incorrectly enter an invoice payment into a tracking sheet in Excel

Forget to send an invoice all together
The compound effect of these errors can result in numerous losses that ultimately force a business to close. The best online invoicing software provides a comprehensive solution for recording and tracking all elements of a business' cash flow.  Any business that is serious about trying to streamline accounting and improve operational efficiency should incorporate online invoicing software into its day-to-day operations.
What are the best invoicing software platforms online?
While several online invoicing software providers exist, few offer the right combination of features for burgeoning businesses. Here are our top picks for the best invoice software for small businesses. 
QuickBooks Online

QuickBooks Online is arguably the most well-known accounting software. Although best known for its accounting features, Quickbooks also offers billing software that's jam-packed with features.  The caveat is that the online invoicing software cannot be purchased separately. End-users must purchase the entire accounting suite to gain access to it.
There are five tiers of subscription plans available – Self-employed, Simple Start, Essentials, Plus, and Advanced – which range in price from $25 to $150 per month, respectively. The beauty of these plans is that they are specifically tailored to various types of entrepreneurs and businesses. By structuring plans this way, it's easier for business owners to identify an accounting package that best suits their tax filing needs.
One of the most interesting features of Quickbooks is that subscribers are notified whenever customers view or pay invoices, which makes it easier to stay on top of slow-paying clients.  
Square Invoices
Square Invoices is a division of Square, the popular payments processing firm that supplies point of sale systems and online payment solutions. Square Invoices is a simple and powerful way to create and send invoices, and receive payments via credit or debit card.
Unlike most services on this list, Square Invoices is free to use. There is no cost to create an invoice, and no monthly fees or setup costs. The only cost is for the actual payment processing, which starts at 2.6% + $0.30 per transaction for card payments.
Square Invoices has several unique features that make it stand out. In addition to sending custom invoices, Square has an Estimates tool to send detailed estimates for projects. You can also use it to create and send contracts, secure digital signatures, set up payment plans, and more.
Square Invoices works well for businesses already using Square's other services, but this is not a requirement. Anyone can sign up for a Square Invoices account, and there is no cost to sign up. You can get started with sending your first invoice in just a few minutes.
When you do get paid via Square Invoices, funds can be made available immediately with use of the Square Card (free). Alternatively, you can transfer funds to your bank account in as little as one business day. 
See the full review of Square Invoices here.
FreshBooks


FreshBooks is a cloud-based online invoicing and accounting solution platform with a base of over 25 million users.  It's packed full of all of the best features one would expect from one of the most popular online invoicing platforms, but the benefits don't stop there. Freshbooks couples convenience with common-sense and integrates with platforms like HubSpot, Acuity, and Bidsketch.  While integrations provided by other online invoicing software companies tend to focus on managing financial transactions and advanced accounting features, Freshbooks understands that there is far more to running a business and encourage subscribers to be more holistically efficient. In fact, end users can even integrate their own apps.
There are four subscription tiers: Lite, Plus, Premium, and Select. The Lite, Plus and Premium plans cost $15, $25, and $50 respectively. The Select plan is based on customized pricing and can accommodate 500+ billable clients. 
Xero
Xero is a full-suite accounting software that also offers twenty-seven payment integrations in over 160 currencies. Each foreign currency transaction is converted to the end user's local currency in real-time, with exchange rates updated on an hourly basis. Reports can also be generated in multiple currencies so that the business owners can keep track of the amount earned in each currency.
What's more, Xero's detailed dashboard makes it easy to stay up-to-date with outstanding payments. Invoices can be filtered by the due date, the amount owed, or the length of time outstanding so that the necessary follow-up action can be taken.
There are three subscription tiers: Starter, Standard, and Premium. The Starter plan costs $20/month, the Standard plan is $30/month, the Premium plan clocks in at $40/month. Additional charges are incurred per user per month, depending on the features used. The ability to handle multiple currencies is only available with the Premium plan.
Wave

Wave is one of the most popular invoicing software platforms for small businesses because it is free, invoicing payments are offered in any currency imaginable, and several useful accounting features are also available for free. Users only pay a small transaction and ACH bank transfer fee, if these features are even needed. There also is a monthly fee to access their payroll features.
While initially, it may seem puzzling that a highly effective invoicing software is completely free, no strings attached, it's important to point out that Wave earns money through advertisements and the personalized assistance offered through Wave advisors. There are three types of advisory services available: accounting, bookkeeping, and tax. Both bookkeeping and tax coaching start at $129 per month, and accounting coaching starts at just $79 per month. One-time accounting coaching for a 2-hour block of time is also available for $249.
Zoho Invoice

Zoho Invoice is unique in that it offers four distinct features: invoicing, payments, estimates, client portals, time tracking, and expense tracking. What's more, invoices can be sent in multiple currencies, as well as ten different languages. Customers can also choose to have the business send invoices via regular snail-mail if they prefer physical copies of invoices.
Real-time reports can be created on-the-fly to track sales, expenses, and taxes, which is especially helpful for e-commerce businesses. Reports can also be scheduled and sent via email, which helps keep business owners in-the-know with integral financial information that's necessary for making important business decisions.
Estimates can be sent to clients via the client portal. Once approved, they can automatically be converted into invoices, which clients can use to make payments through one of ten payment gateways. Estimates can also be linked to projects so that clients have a better idea of what costs will be for a job that has multiple project components.
Another interesting feature of this online invoicing software is that end users can quickly and easily send statements so that each customer can keep track of all payments made to the company over a specific period of time. Unpaid invoices can also be attached to the customer's statement to encourage payment of overdue bills.
Zoho's free invoicing software plan is very limited in scope and more useful to solopreneurs who have five or fewer clients. There are three tiers of paid plans: Basic, Standard, and Professional. The prices are $9, $19 and $29 respectively, which makes Zoho books one of the more reasonably priced online invoicing software providers.
Harvest

Harvest serves more than 50,000 businesses and is one of the most trusted online invoicing software providers. Emphasis is placed on its time tracking feature, which gives end-users the ability to convert billable hours into invoices. Unfortunately, however, payments are limited to Stripe and PayPal.
Like Bill.com, Harvest seamlessly integrates with accounting software like Xero and QuickBooks. Workflow integrations with platforms like Trello, Slack, and Basecamp are also available, which helps to simplify the project management process.  There is also a comprehensive dashboard that provides an overview of revenue for selected time intervals. Dashboard revenue reports can be sorted based on clients, open or closed invoices, and projects.
Two subscription plans are offered: Free and Pro. The free plan is limited to 1 person and 2 projects, while the Pro plan supports unlimited projects for $12 per person per month. There is, however, a fully functional 30-day free trial for those who want to try-it-before-buying-it, which is strongly suggested since customer service is only available by appointment.
Bill.com
Bill.com is a popular service with millions of customers, from solo freelancers to large firms. It is unique in that it allows you to send invoices to clients or customers and pay your own bills and contractors, all in one place. In other words, the service can help you manage both accounts payable and accounts receivable, all in a slick online and mobile platform. 
If you only want to use the service for sending invoices, you can choose one of the more basic plans that are only for receivables. 
The service is used by small business owners, freelancers, and large accounting firms alike. Its AI-enabled platform automatically completes data-entry tasks to save you time and reduce costly mistakes. Machine learning automates routine tasks and picks up on errors such as duplicate invoices. 
Plus, Bill.com seamlessly integrates with many leading accounting software, including Xero, Quickbooks, Oracle Netsuite, and more. The service has recently acquired Invoice2Go (also on this list of best online invoice software) and will be integrating many of its services into the Bill.com platform. 
Bill.com allows you to send invoices quickly and easily, and accept payment via ACH transfer or credit card. On upgraded plans, you can also accept international wire transfers. 
Pricing for Bill.com starts at $39 per user per month and ranges up to $69 per user per month. Its pricing structure and full-fledged functionality make it a great choice for businesses processing a large number of incoming and/or outgoing invoices. For simple invoicing for someone like a freelancer, there are cheaper options.
Invoice Ninja

Invoice Ninja is used by over 90,000 businesses for invoicing payments, tracking expenses and vendors, creating proposals, and time tracking. Three subscription tiers are offered: Free, Pro, and Enterprise. The company's free package offers an impressive list of features, including the ability to add up to 100 clients, as well as send unlimited invoices and quotes.
The Pro plan costs $8 per month, and annual subscriptions are only $80 since two months are free. This entry-level paid plan comes standard with all benefits of the free plan, plus unlimited clients, custom URLs, and a variety of other useful features. The Enterprise plan costs anywhere between $12 to $36 per month depending on the number of team members using the service, with annual costs ranging from $120 to $360 per year.  Enterprise plans also include the ability to attach third party files to invoices, create client portals, and add custom backgrounds to invoices.
Existing customers rave about Invoice Ninja's exceptional customer service, including the company's Learning Center and Ninja User Guide, which clearly outlines everything someone needs to know about using the platform. There are also support forums, video tutorials, and a growing knowledge base. Users can also contact Invoice Ninja's customer service directly within the platform if additional support is needed.  What's more, Invoice Ninja also boasts a simple user interface and makes it easier for freelancers in particular to bill clients and track payments for projects.
While some subscribers have experienced delays with sending invoices because Invoice Ninja is a cloud-based system, Invoice Ninja is still a go-to invoicing software provider for small businesses, especially given its integration with other 3rd-party apps and 32 global payment processing platforms. People can even pay with bitcoin if CoinBase is set up within the Invoice Ninja platform. 
Due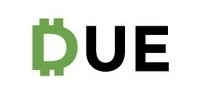 Due is an online invoicing software provider that helps businesses of all sizes keep track of the money owed to them. Businesses that process over $250,000 per month benefit from custom solutions and rates, a feature that is not offered by most online invoicing software providers.  The payments dashboard allows subscribers to easily keep track of payments, and payments can be accepted from more than 25 countries using the company's specially designed Digital Wallet. This invoicing platform is easy to use and offers a simple dashboard that provides end-users with all invoicing information in a centralized, convenient location.
Three subscription tiers are available: Basic, Pro, and Premium. A free option is available but is very limited in scope. Most businesses will be better off subscribing to one of the paid options from the get-go. The Basic tier costs $6.99 per month, the Pro tier is $14.99/month and the Premium tier is $23.99/month. Unfortunately, however, the ability to invoice unlimited clients is only available with the Premium tier. Equally important to keep in mind are the transaction fees charged for payment processing, which clocks in at 2.8 percent per transaction for US credit or debit cards, and 2.9 percent (plus $0.30) per transaction for international cards.
Due's customer service is hit-or-miss at times, and many subscribers claim they are able to create and send invoices, but that their customers are unable to pay them online. 
Invoice2Go

Invoice2Go offers a smart way for small business owners to send invoices and track payments through Android and iPhone mobile apps, as well as a web-based UI. End-users can access the platform from their laptop, smartphone, and tablet, which makes it easier to track and send invoices on-the-go. One of the best features of Invoice2Go is the expense tracking tool, which gives users the ability to record transactions instantly, which can help track spending.
There are three annual subscription packages: Standard, Advanced, and Unlimited. The Standard plan costs $9.99 per month, the Advanced plan comes in at $12.99/month and the Unlimited plan is $33.99/month. Recurring invoices and payment receipts are reserved for the Advanced and Unlimited plans, however. 24-hour support is included with all plans via a chatbot and a ticketed email service.
Online payments are only accepted through PayPal and Stripe, which is somewhat limiting for businesses in need of payment processing from multiple different channels. Additionally, some customers have complained about their invoices being lost.   
Online Invoices

Online Invoices is an easy to use online invoicing software platform that includes most of the features previously mentioned in this article. Email templates are an extremely popular feature since users can save and reuse templates when sending emails instead of having to create a new email each time an invoice needs to be sent to a client.  There is also a Terms and Conditions feature so that subscribers can attach their own Terms and Conditions to invoices. Clients are then prompted to acknowledge these Terms and Conditions before making a payment.
Unfortunately, Stripe is the only payment gateway that integrates with Online Invoices. While customers can pay using their credit cards, subscribers can only access these payments through a Stripe account, which can be a hassle for businesses that aren't already approved for one of their merchant accounts.
There are four tiers of subscriptions: Free, Silver, Gold, and Platinum. The free subscription is limited to a single user and is ideal for solopreneurs and microbusiness owners who have 15 or fewer customers. The silver subscription is $9.95/month, the gold subscription costs $19.95/month and the platinum subscription costs $39.95/month.  It's an additional $4.99/month on top of these baseline rates for each additional user.
Tipalti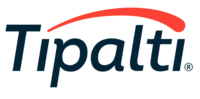 Tipalti is a comprehensive accounting solution platform with robust invoicing features that's ideal for medium-sized businesses handling large orders. Small businesses, on the other hand, will appreciate the ability to schedule batch invoices for payment. Payments are accepted from 190 countries, and in 120 currencies.
The Tipalti AP Hub allows complete management of invoices throughout their lifecycle, from payment execution through reconciliation. There is also a duplicate invoice detection feature that tells an end-user if an invoice looks like a duplicate, which eliminates errors and customer confusion.
Another unique feature is Tipalti's OCR invoice data extraction, which saves time and reduces billing errors. Instead of manually entering information into the system from invoices, it can be scanned in using the Tipalti app's OCR scanner, which extracts the data into the corresponding fields in Tipalti's system. Tipalti also gives subscribers the ability to automate supplier communications. Updates can then be sent periodically to let suppliers know when payments will be released.
Tipalti is a true all-in-one platform and, as such, comes standard with an all-in-one price, which is substantially higher than every other option on this list. In fact, entry-level pricing can be as high as $750, plus transaction fees.
What is the difference between online invoicing software and online invoicing templates?
Invoicing templates provide a professional look for both quotes and bills sent to clients. They can be likened to professional letterhead that adds a professional touch to business communications.
However, the buck stops there because invoicing templates are just that, templates. They don't offer additional customizable features that are standard for the best online invoicing software.
While most online invoicing tools include a variety of professional invoices for users to choose from, they also provide valuable data that business owners can use to make informed business decisions. This in and of itself can be a game-changer for small businesses that are looking to scale bigger, or simply trying to stay afloat.
How online invoicing software helps improve a businesses' average age of inventory
The average age of inventory is the average number of days it takes for a business to sell its inventory. Businesses aim for the smallest value possible because it means that inventory is being turned over quickly and, therefore, generating sales. 
Online invoicing software helps businesses keep track of orders from suppliers and purchases from customers so that it is clear when inventory needs to be restocked.
A financial manager can pull these numbers on a quarterly basis to determine how effective the company has been in improving the average age of inventory.
What are the benefits of using online invoicing software?
Online invoicing software programs help small business owners simplify the invoice tracking and billing processes for both accounts receivable and accounts payable.
Here are ten benefits of using online invoicing software that closely relate to this overarching benefit of simplification.
1. Multiple currencies and languages
Businesses are no longer confined to buying and selling within their country's borders. The best online invoicing software offers to invoice in multiple currencies and languages.
For instance, a small business owner in the US can bill a client in Japan using the Yen, Japan's official currency.  Doing this allows the business to forge lasting international relationships and make it easier for customers to pay using their local currencies.
2. Instant invoice delivery
The traditional pen and paper approach to invoicing often resulted in delays. A customer would either have to visit the company's physical location to collect the invoice or wait for it to be delivered by traditional mail. The world has changed; some businesses do not even have physical locations and transactions now occur in a matter of seconds. The best online invoicing software instantly delivers invoices directly to the customer's email inbox. Faster delivery increases the likelihood of these invoices being paid on time.
3. Payment reminders
In the past, some companies hired staff specifically to call customers frequently to remind them about due invoices. This function may still be necessary to an extent, but online invoicing software lessens these calls since a reminder schedule can be set up. A reminder schedule automates the process of sending the customer a reminder email at various intervals such as on the day the invoice is due, five days after it is due, and so on.
A call may still be necessary because the customer may miss the email.  However, these regular prompts increase the chances of the customer paying before a call is necessary. The business can decide that a call will only be made if no payment has been received after the first two reminders.
4. Access information anytime, anywhere
All data within online invoicing software is stored in the cloud. Therefore, it can be accessed on any device with Internet access.
This is a particularly useful feature for a busy business owner who either works remotely or manages a remote team. Key members of the team, such as an accountant or financial manager, would have access to the platform on the go and be able to use the data to make quick decisions.
5. Simple audit process
Auditing can be challenging for businesses of any size. The greatest challenge comes from maintaining accurate records which are crucial for effective auditing.
The best online invoicing software programs have a comprehensive dashboard that provides critical information an auditor would need about a business's accounts receivable and accounts payable. It also helps when tax filing season comes around and it is time to file for tax deductions.
6. Cost savings
Max Palmer from Due.com claims that online invoicing software programs reduce the cost of invoicing by 29 percent. Sure, there are fees associated with using online invoicing software. When you compare these fees with the financial losses incurred from traditional invoicing, however, the cost savings become increasingly clear.
Money is saved in two main ways. First, online invoicing software programs reduce the amount of time employees spend creating and filing written invoices. Employees, therefore, can spend more time completing tasks that facilitate business growth.
Second, online invoicing software programs eliminate printing and mailing costs.  The traditional invoicing method involves creating, printing, and mailing invoices. Ink, paper, and postage stamps may seem like minor costs in the short term but these small costs add up in the long term.
7. Templates help establish brand identity
The best online invoicing software programs provide users with invoice template options. Users can include a company logo, contact information, and brand colors that make the invoice truly stand out. Consistent branding is important for building a strong reputation and making the brand easy to recognize.
8. Ensures compliance with PCI security standards
The PCI Security Standards Council monitors the use of payment cards by a variety of merchants, including online invoice software providers. The Council helps online invoice software providers understand and correctly enforce the standards for creating secure payment solutions. Therefore, users of online invoice software can be confident that the transactions facilitated are well protected.
9. Reduces errors and disputes
Both traditional invoicing and online invoicing are susceptible to human error. However, it is far more costly to correct errors made during the traditional invoicing process than it is to correct errors made using online invoicing software. The latter makes it easier to spot an error the moment it is made, and change it with a few clicks.
Additionally, it can automatically perform calculations, such as sales tax, that a person would have to do manually when creating a traditional invoice.
Errors from an inaccurate invoicing result in unhappy customers and negatively impact the business' bottom line.
For instance, Richard could be sending an invoice on behalf of Protractor Limited, a fictitious construction company based in Seattle. He opens the online invoicing software and inputs the item, unit price, and quantity.
The software then calculates the total bill and applies any relevant discounts or taxes as directed by Richard.  The client's name is automatically selected from a list already uploaded into the system. Richard is then prompted to preview the invoice to determine if all information entered is correct.
Once verified, the invoice is emailed directly to the client. The traditional invoicing method does not make the process as seamless and is, therefore, more prone to errors.
10. More effective financial reporting
Online invoicing software that is correctly used provides valuable data for business leaders, particularly financial managers and accountants. The software's dashboard allows these key individuals to see things at a glance and periodically assess the health of the business.
Leaders who run a business this way can be proactive rather than reactive and implement informed strategies to facilitate business growth.
What are the disadvantages of using online invoicing software?
Nothing is perfect. Although online invoicing software provides ten-strong benefits for businesses, there are three main disadvantages.
Invoice emails can be marked as spam
Online invoicing software programs depend heavily on email communication. Therefore, they can be rendered ineffective if a client's email provider marks the sender's email address as spam. The client would not be aware of the emails which defeat the purpose of the online invoicing software.
Customers who aren't technologically savvy
There are still some people who either cannot access technology consistently or do not understand how to use it.  Relying solely on online invoicing software can result in losing these types of customers. Each company should understand its customer base and ensure that there is an effective way to reach customers who are not as technologically inclined.
Costs add up
Using online invoicing software reduces printing and mailing costs. This does not imply, however, that there are no fees associated with using online invoicing software programs. Some of the best online invoicing software programs offer a free plan which tends to be suitable for solopreneurs and small businesses with fewer than five employees.
Larger businesses typically need additional features and these features attract a subscription fee. Some of the best online invoicing software providers also offer additional support from experts in the field at a cost. The costs add up but they are worth the investment in the long term.
How much does online invoicing software cost?
The prices for online invoicing software are typically based on the number of users and the number of customers. A wide array of online invoicing software programs are available and some are specifically tailored to certain industries, such as industries that bill clients an hourly rate. Prices range from $7 to $40 per user per month.
What are the best features to look for in online invoicing software?
Online invoicing software programs are an investment for businesses that need access to the paid features these programs offer. Therefore, it is imperative for business owners to pay attention to these six features that all of the best online invoicing software platforms have in common.
1. New invoice creation
All online invoicing software programs enable users to create invoices. However, the best online invoicing software providers allow users to extract and integrate data from other systems.
Some crucial pieces of data that would be useful to include are customer information from a spreadsheet, employee timesheets, and spreadsheets outlining income and expenditure from projects. Once the data is integrated into the system, the user can create a new invoice with just a few clicks.
2. Easy sort and search features for customer data
The best online invoicing software programs make it easy for users to sort and search for customer data. They also allow users to attach files related to each customer so that everything about the customer can be found in one place.
3. Efficient credit card processing
Customers should be able to make credit card payments directly through an invoice. Secure payment options are offered by the best online invoicing software providers, who also quickly process these payments.
Recurring billing is also an important payment feature for businesses that bill customers regularly.
4. A wide selection of invoice templates
Invoice templates were discussed earlier in this article as an important feature of online invoicing software. Businesses should have a wide selection of templates to choose from so that they can identify templates that best fit their brands.
This is not a make-or-break feature though since it is possible to find an appropriate template even within a small selection.
5. Multiple currency options
The best online invoicing software providers allow users to prepare invoices in multiple currencies. This makes it easier for customers all over the world to pay in their local currencies and avoid foreign exchange risk.
It also highlights the importance of choosing an online invoicing software solution that allows payments from multiple countries.
6. Useful reporting features
Preparing and sending invoices is not the sole function of online invoicing software. Users should be able to extract meaningful data in the form of reports so that they can make informed decisions. It is about making the reporting process as simple and time-efficient as possible.