Pairing original content with high-quality images is one of the keys to making your business attractive and successful in the online world. It also comes with the following benefits:
Featuring relevant images has the ability to build a relationship of trust between you and your customer, showcasing your professionalism and ability to deliver quality.
Images improve your site's SEO, giving you better results in Google searches, so potential customers can better find your business.
As for finding these images, it's becoming easier and easier to obtain professional grade photography, free of charge, for personal and business use. Organizations like Creative Commons have pushed for greater access to creative works by releasing copyright-licenses free of charge that benefit the photographers and users alike.
Many sites aim to create stock photo databases that are filled with licensed photography or images that can be used for your business' site, with no cost to you. Although citing the photographs you use is usually optional (some sites require a citation), it's recommended as it gives proper credit to its creator. Cited images show your customers that you value the artist, value the internet community, and value the individual.
When citing images, make sure to include (underneath the image) the artist's name and the URL of the website on which you found the image.
Now, for finding some professional grade photos to help you in your next project or campaign. Here's a list of some of the best free stock photos to enhance your growing business.


Shutterstock is one of the most well-known names in the stock photo industry. Many companies use Shutterstock to buy images and videos to use on anything from marketing materials to social channels. Users can buy a subscription or purchase image packs. Users can also contribute photos to the site and be compensated for their work; however, the payouts are fairly low.
See the full review of Shutterstock here.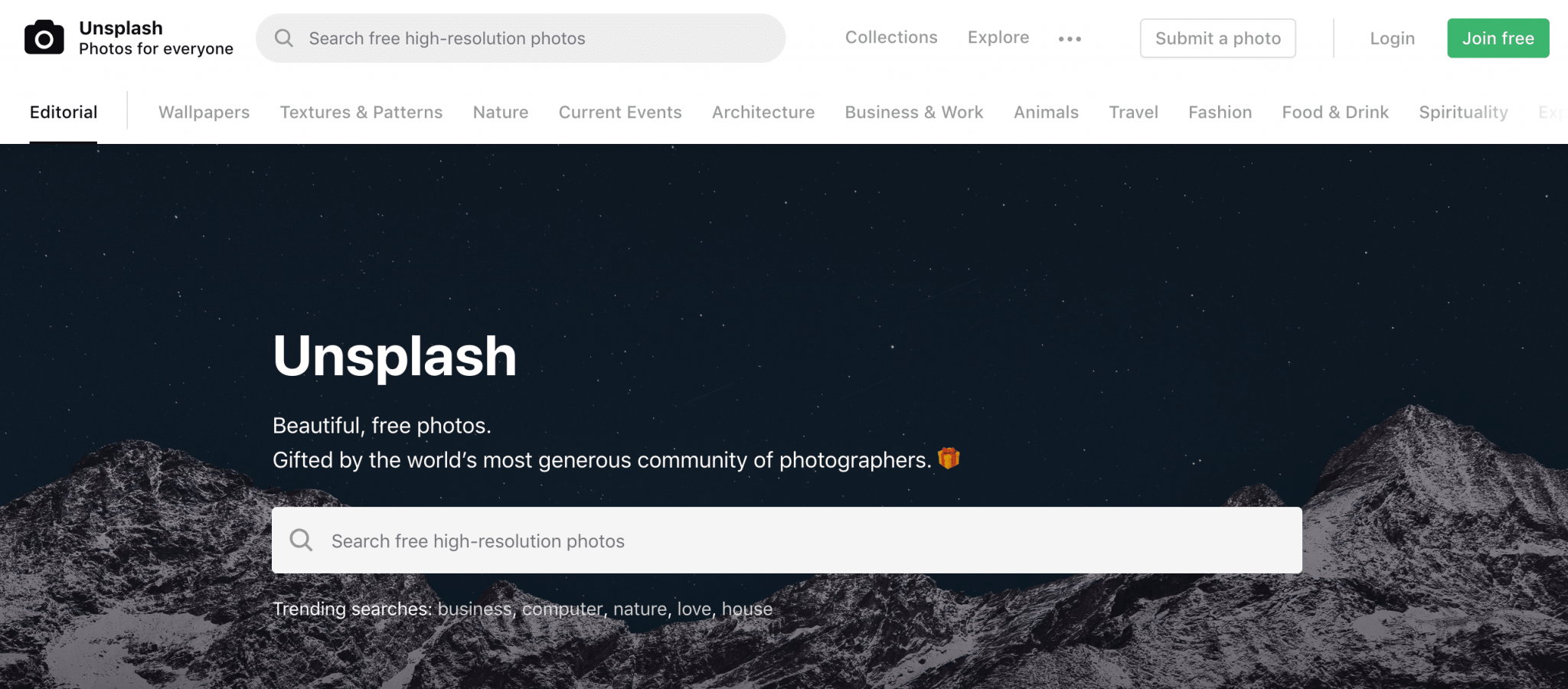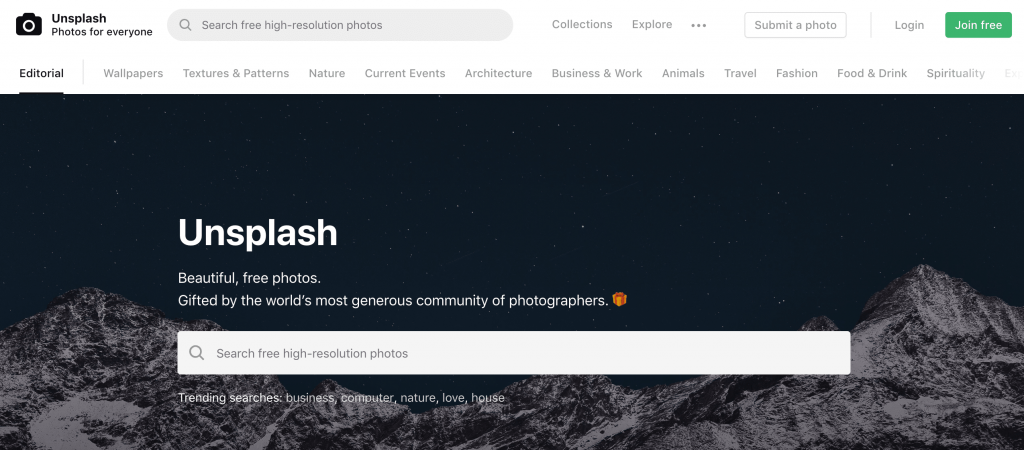 Largely consisting of more artsy photos, you can find just about any image you need on Unsplash from independent photographers and contributors. All photos on Unsplash are released for free under their own license, and citing the photographer is optional, but encouraged.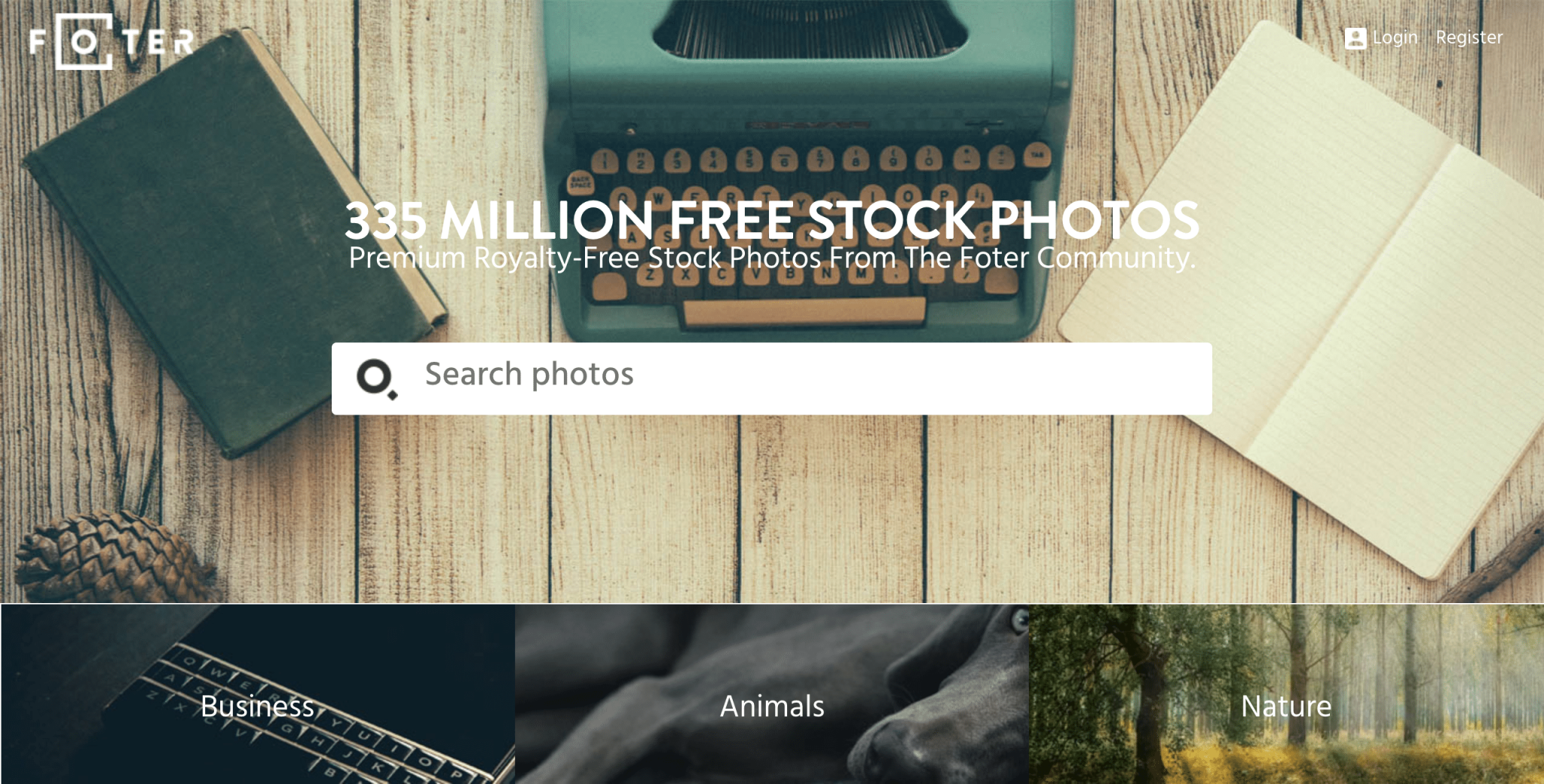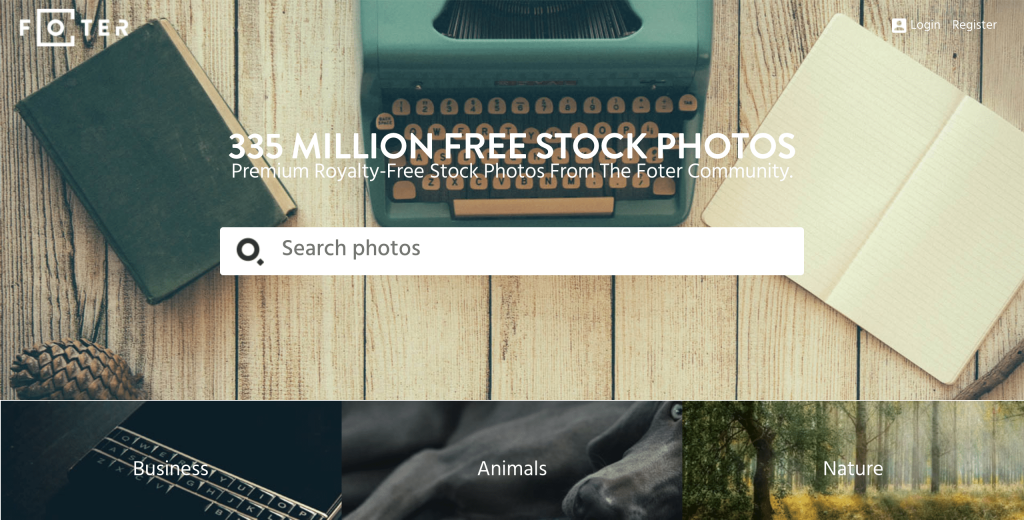 Home to an immense database, Foter claims over 335 million photos. Of that, roughly 220 million are released under Creative Commons license for free use. They break their photos down into collections that make finding relevant photos simple.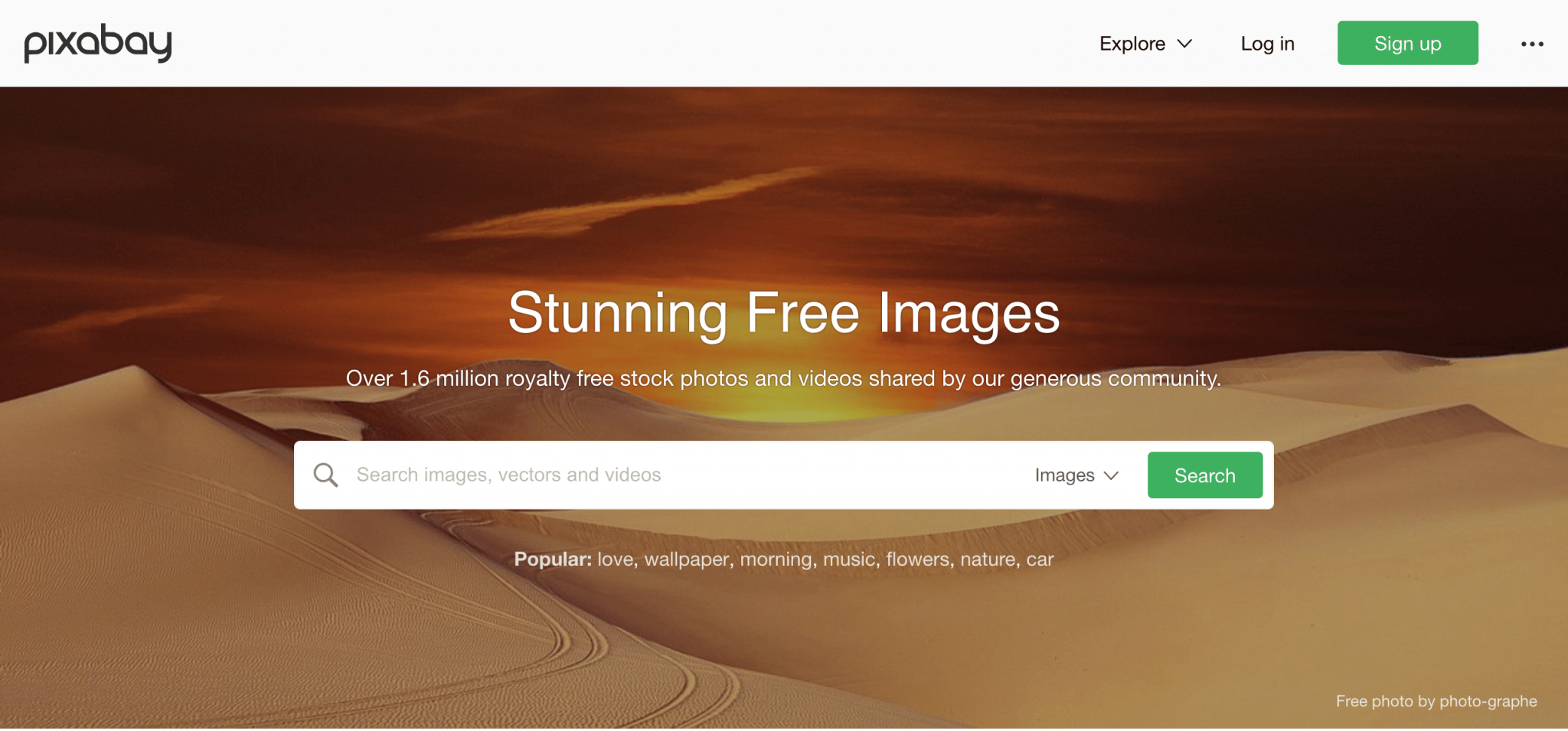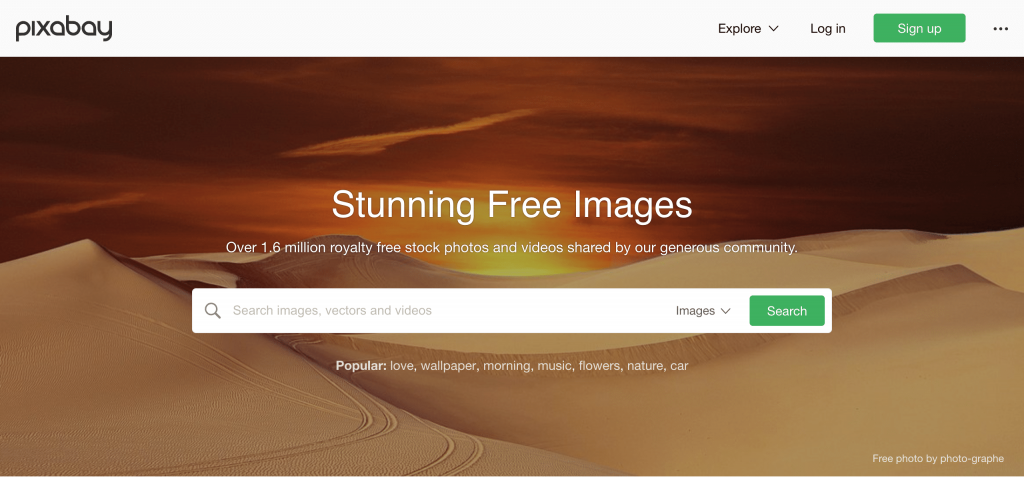 Pixabay features a useful iOS and Android application for mobile users, making obtaining quality images easier and more accessible than ever. Their collection of 1 million images is growing daily.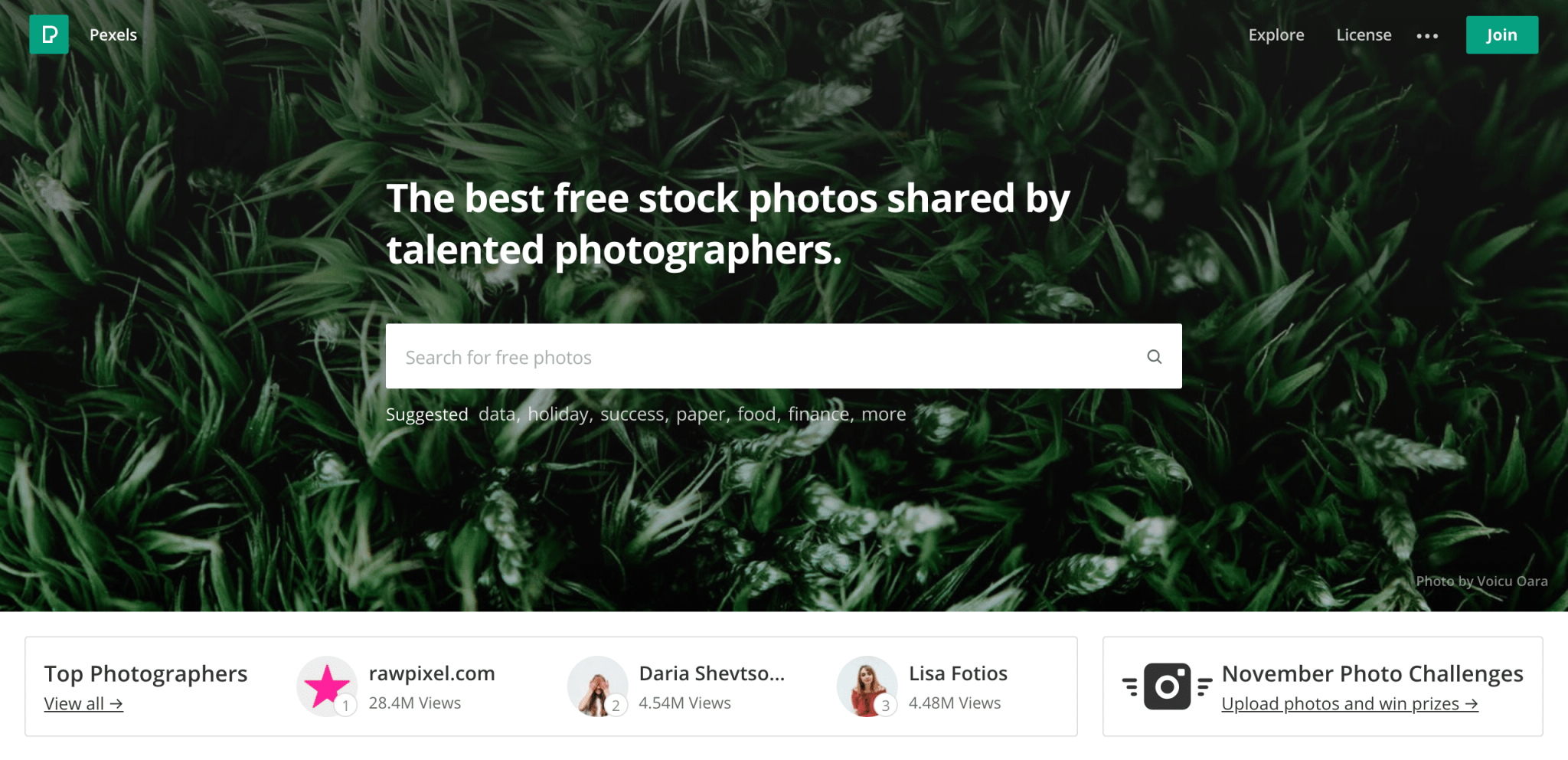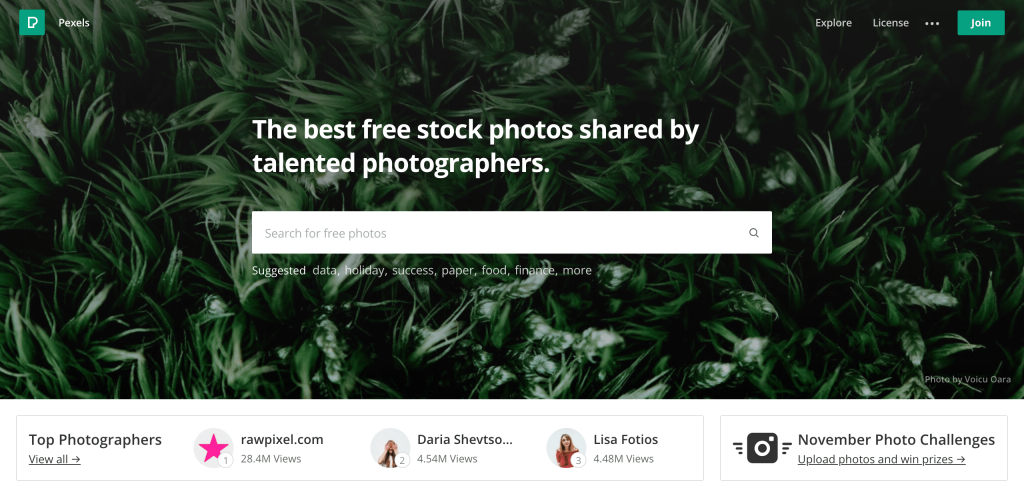 Featuring thousands of nicely tagged, organized photos, Pexels provides all of their images royalty-free, all under CC0 (Creative Commons Zero) licensing. They place focus on the photographer, with artists featured weekly.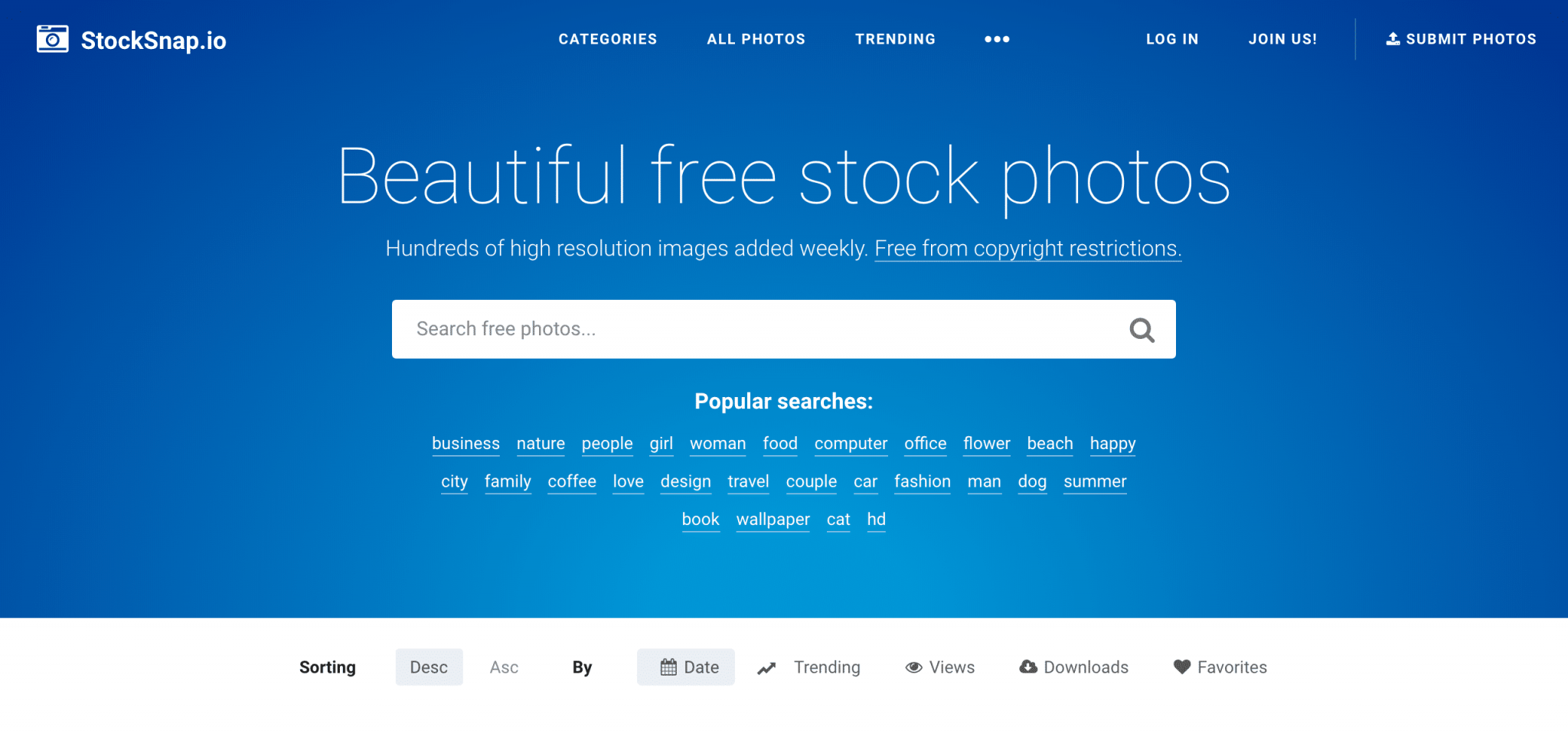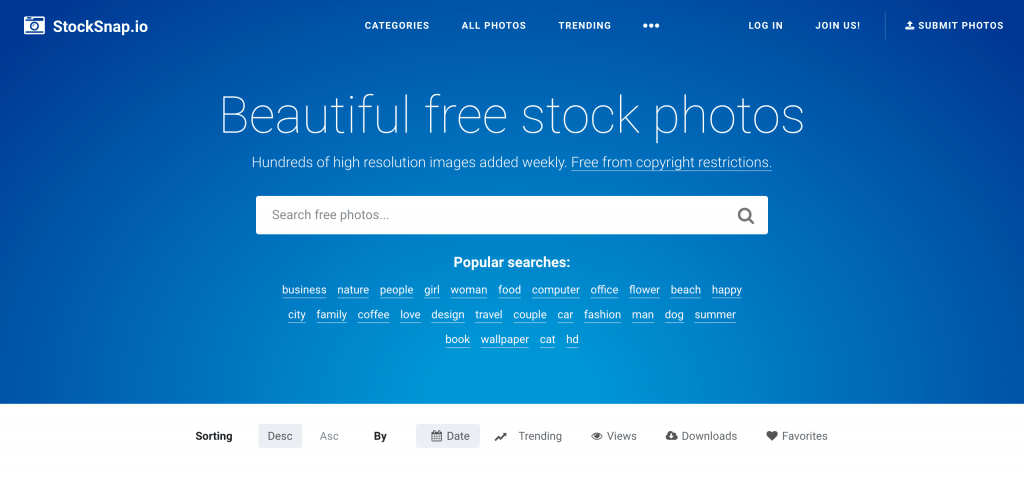 In order to give their users easier image searching, StockSnap has an advanced keyword network. Finding relevant images is a breeze, and all graphics are copyright free. They boast hundreds of images added weekly to their ever growing collection.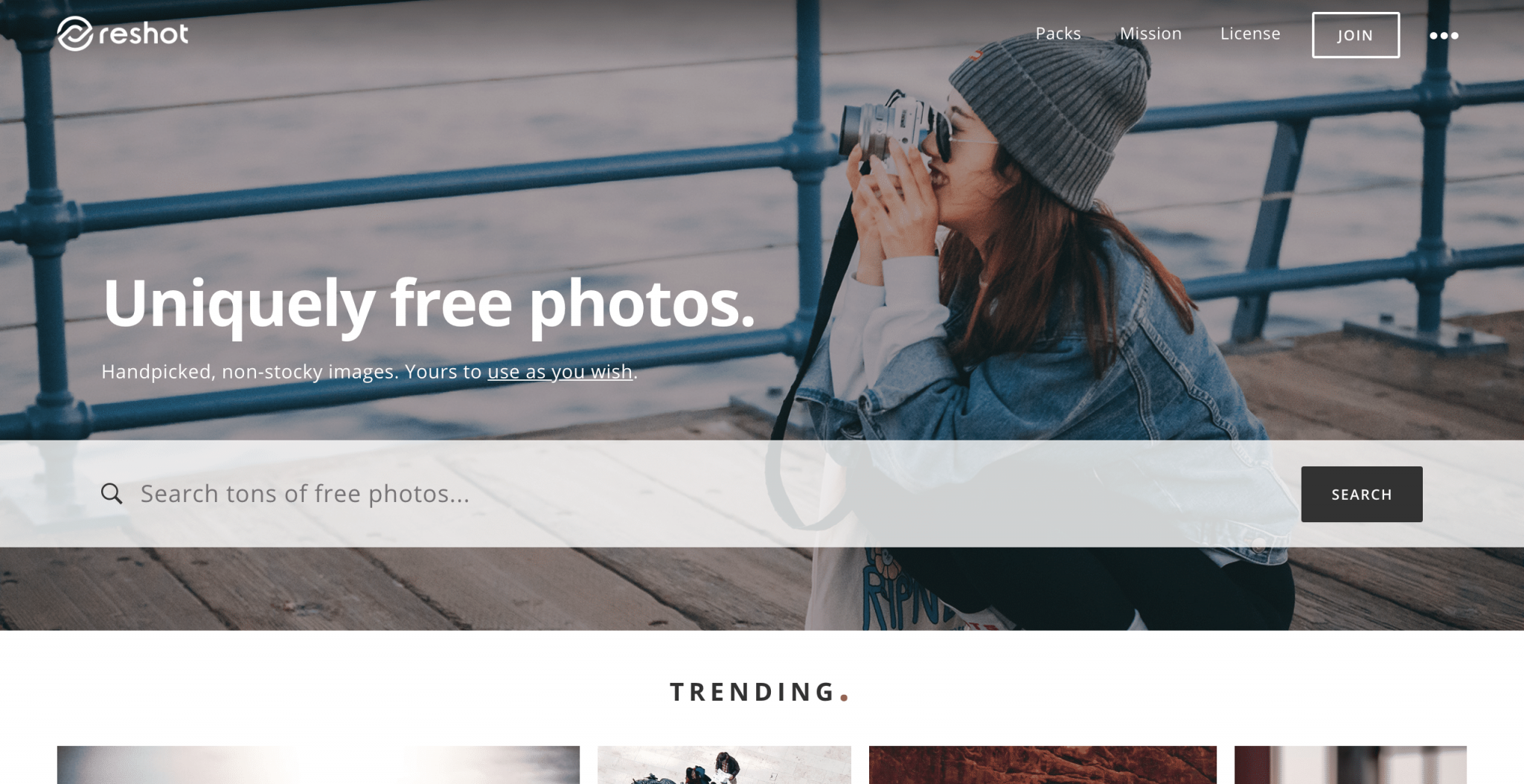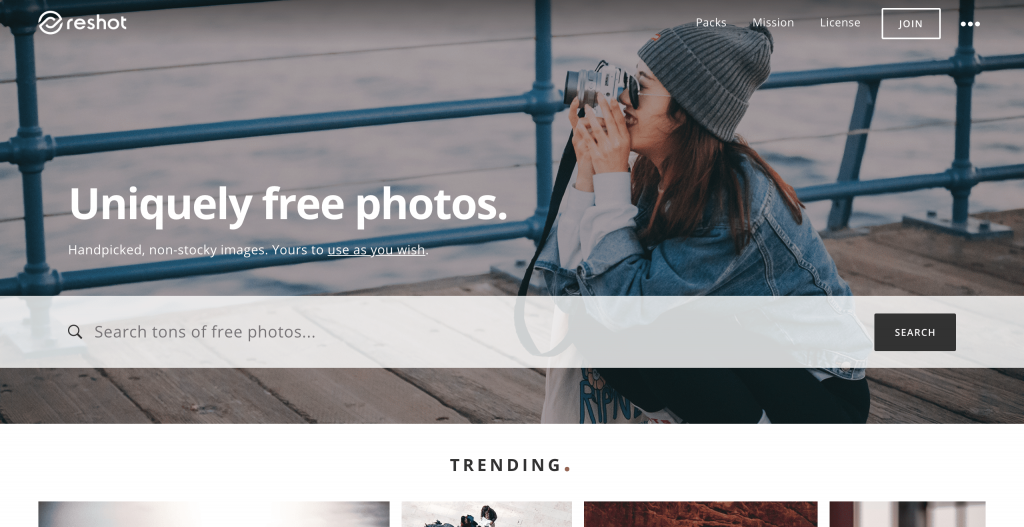 Geared for entrepreneurs and startups, Reshot features a handpicked collection of fresh images. For those looking to get away from stuffy and posed stock photos, Reshot offers images free of copyrights, no attribution required.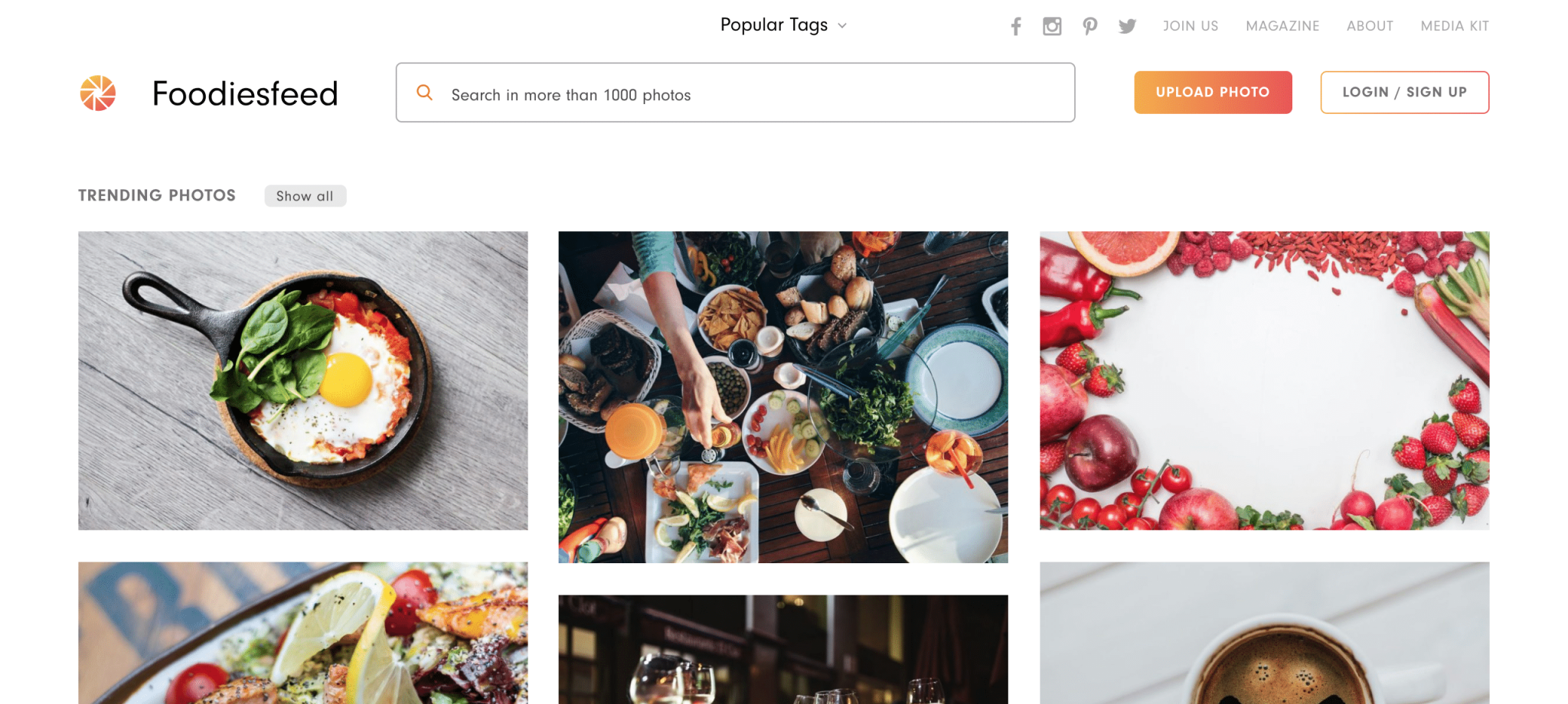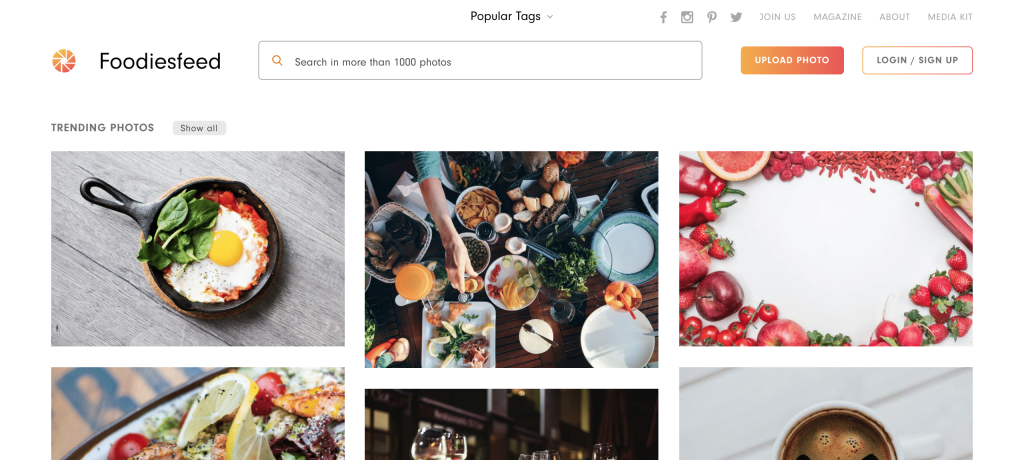 Geared specifically towards the culinary connoisseur, Foodies Feed features high-resolution images of all things edible. Food bloggers rejoice!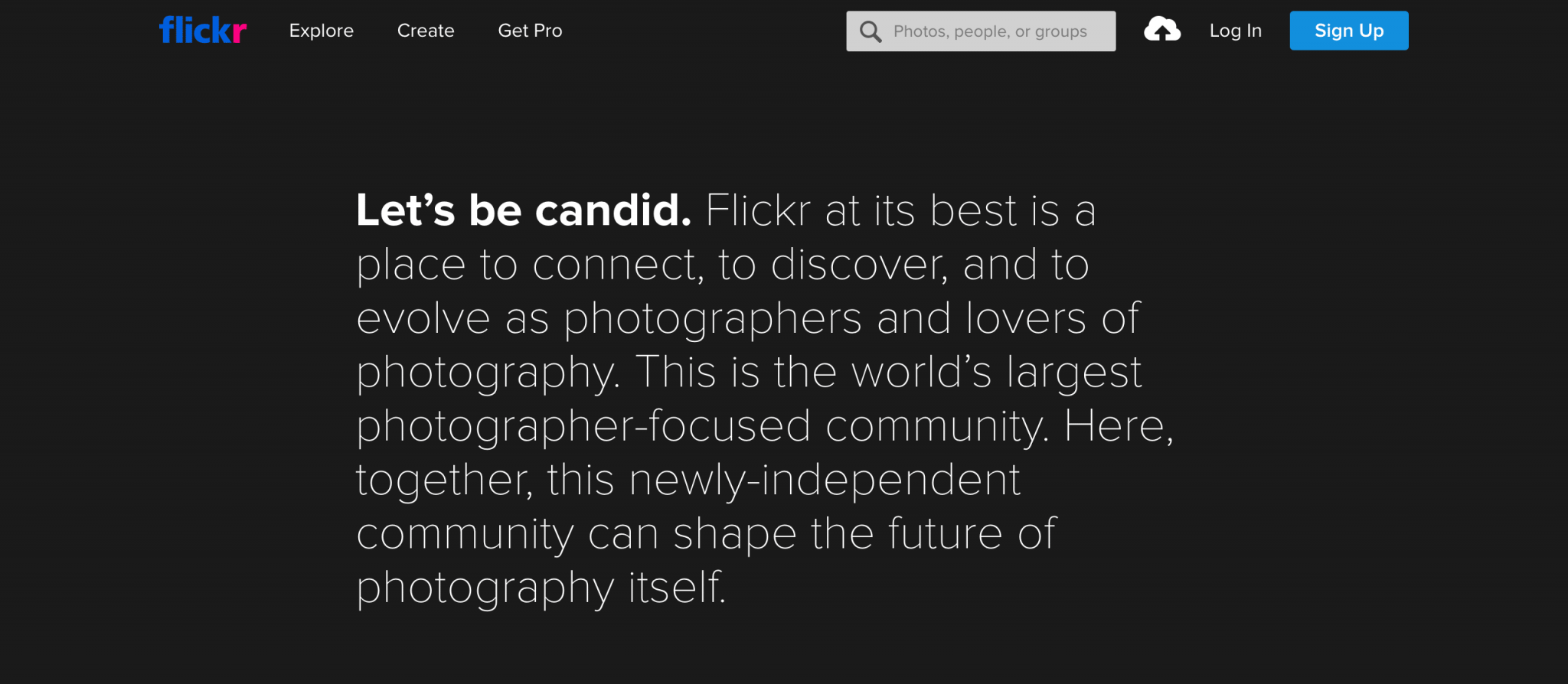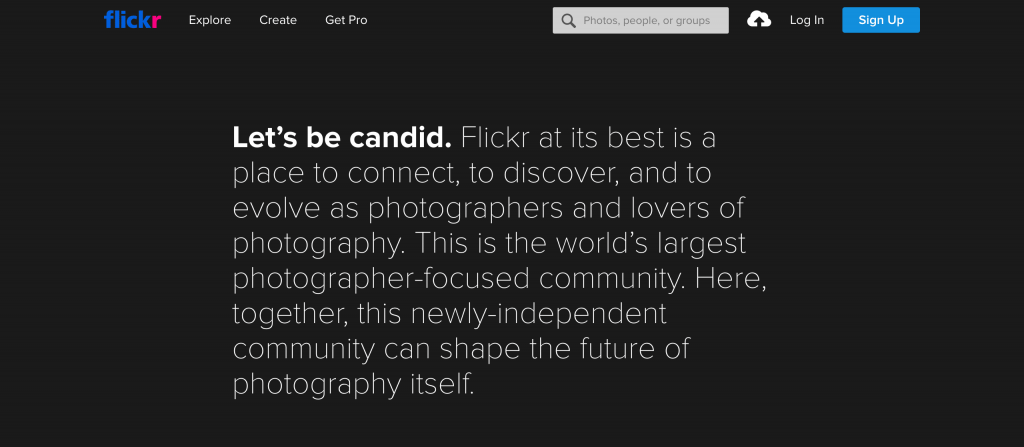 Flickr hosts billions of photos, with almost as many contributors. You can find just about anything you need, with years of experience as a photo-sharing platform and popular use. One drawback is that Flickr features a stronger quantity over quality approach, so it may be more difficult to find professional grade photos.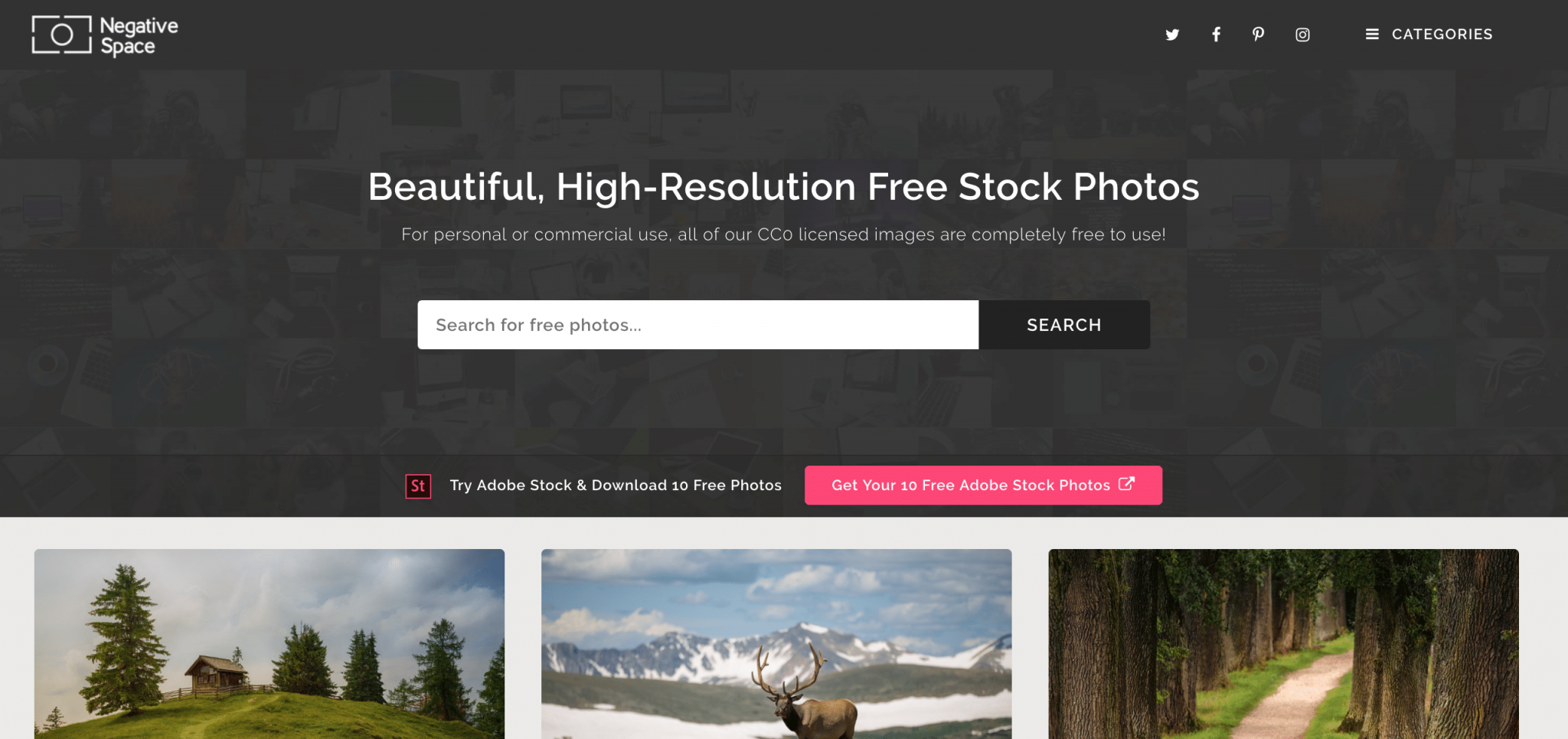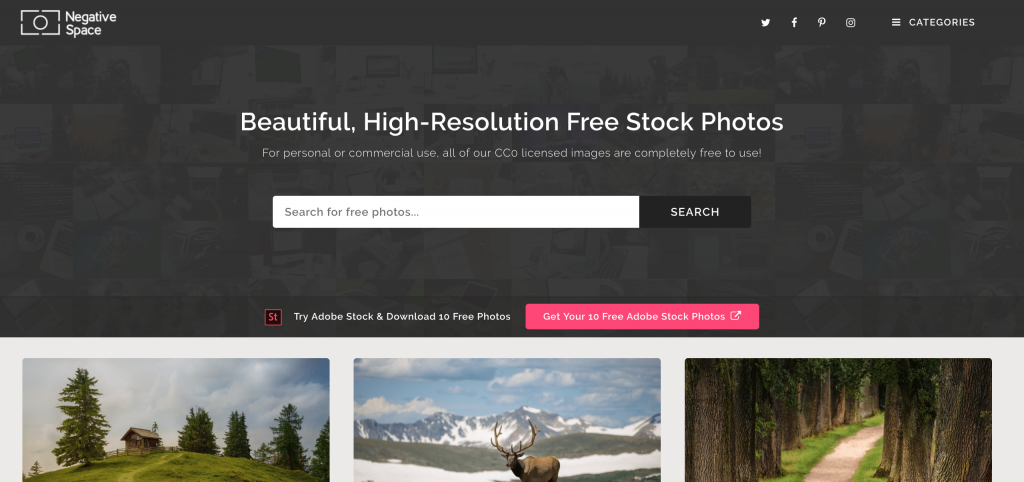 Negative Space's collection is growing week by week, adding to their gallery of high-quality, professional images. They even filter searching by copy position, as well as content category and color.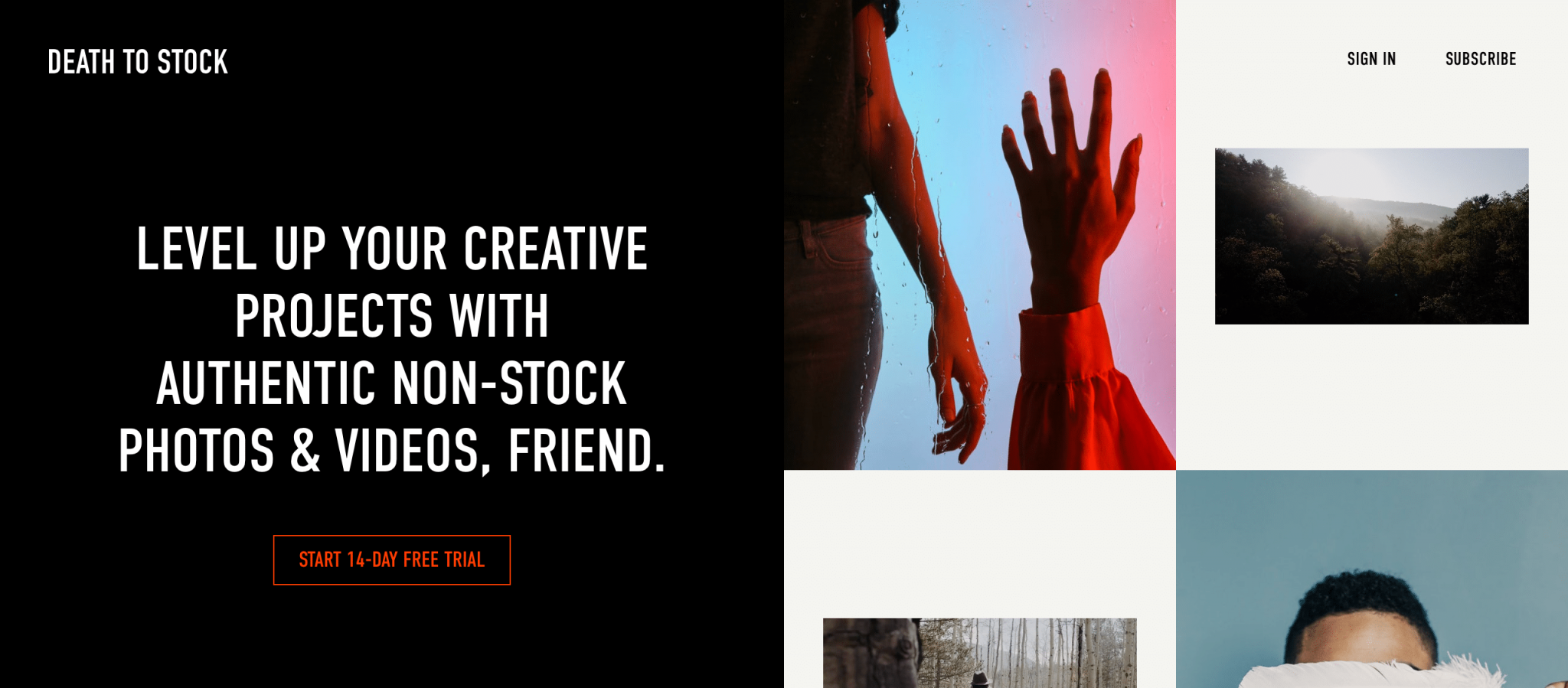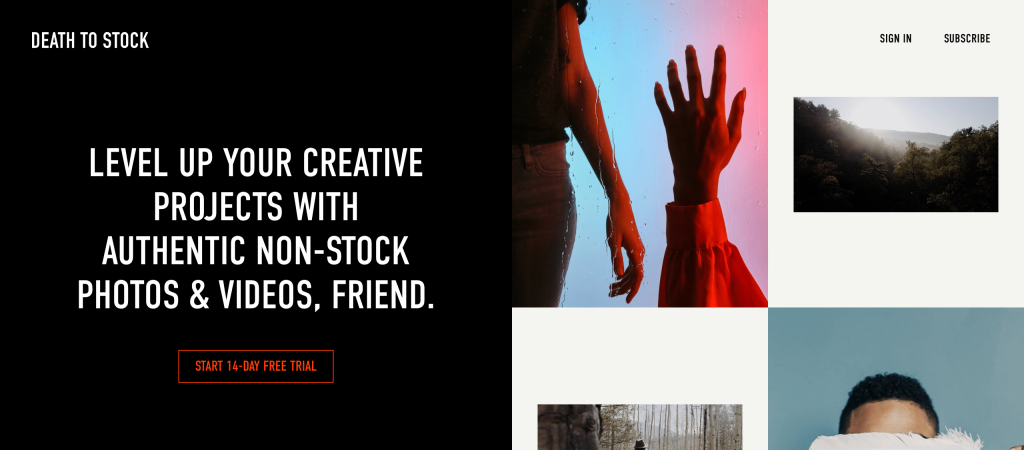 Death to Stock offers a variety of free images, released under their own license. They feature monthly emails designed to deliver 10 curated, high-quality photos to your inbox, all to give you more options for your company's site, mockups, or branding campaigns.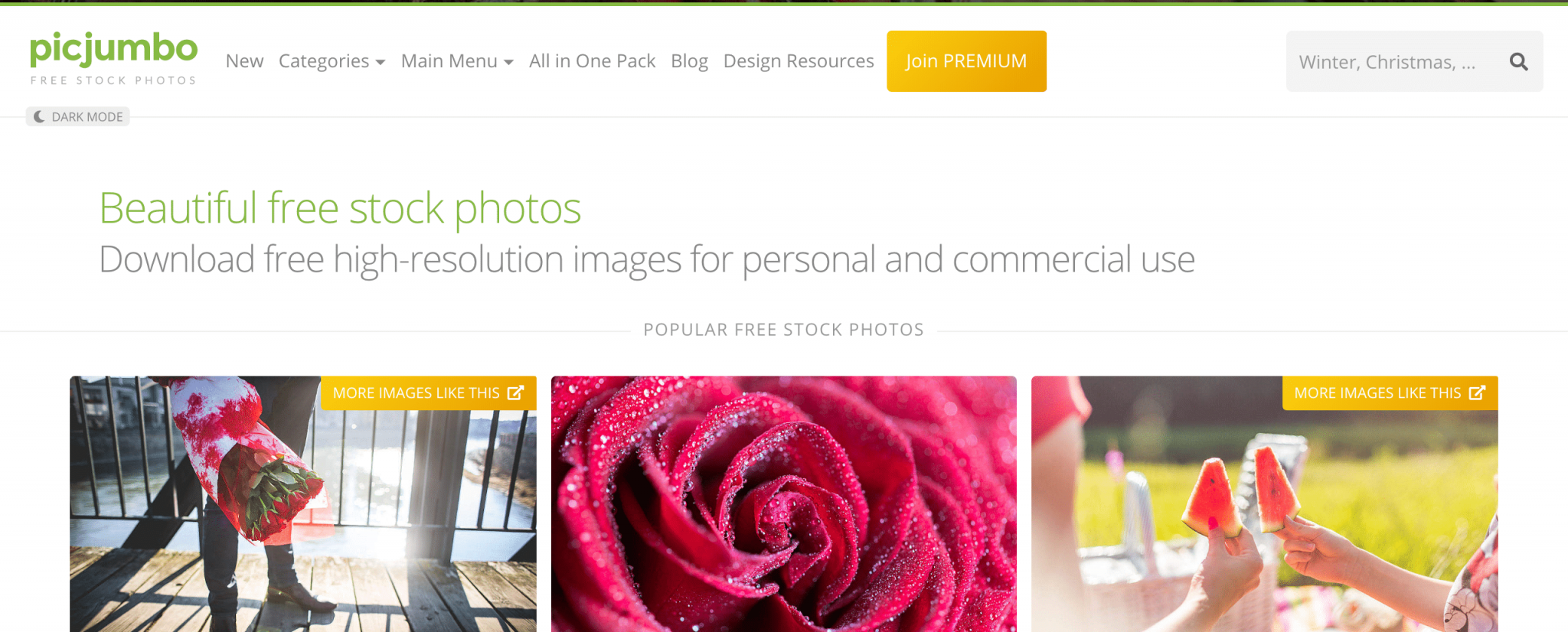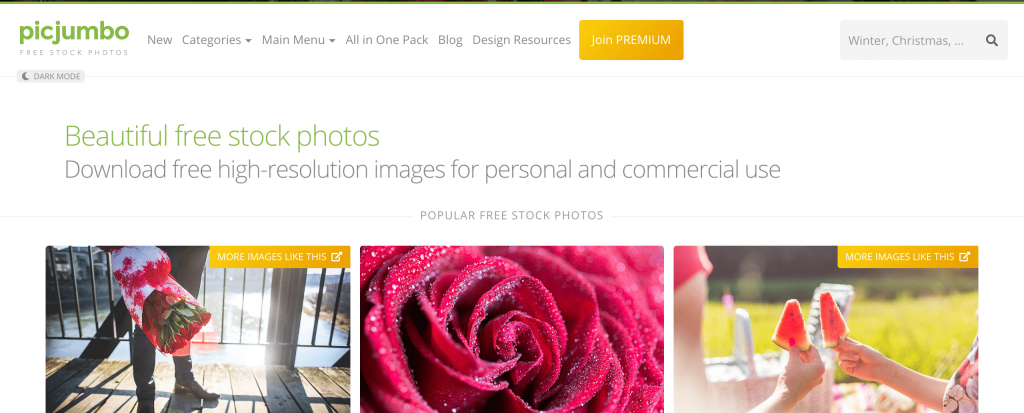 Created by designer and photographer Viktor Hanacek, picjumbo features thousands of images with over 6 million downloads. With a wide variety of photo content, you'll be sure to find relevant images for your business.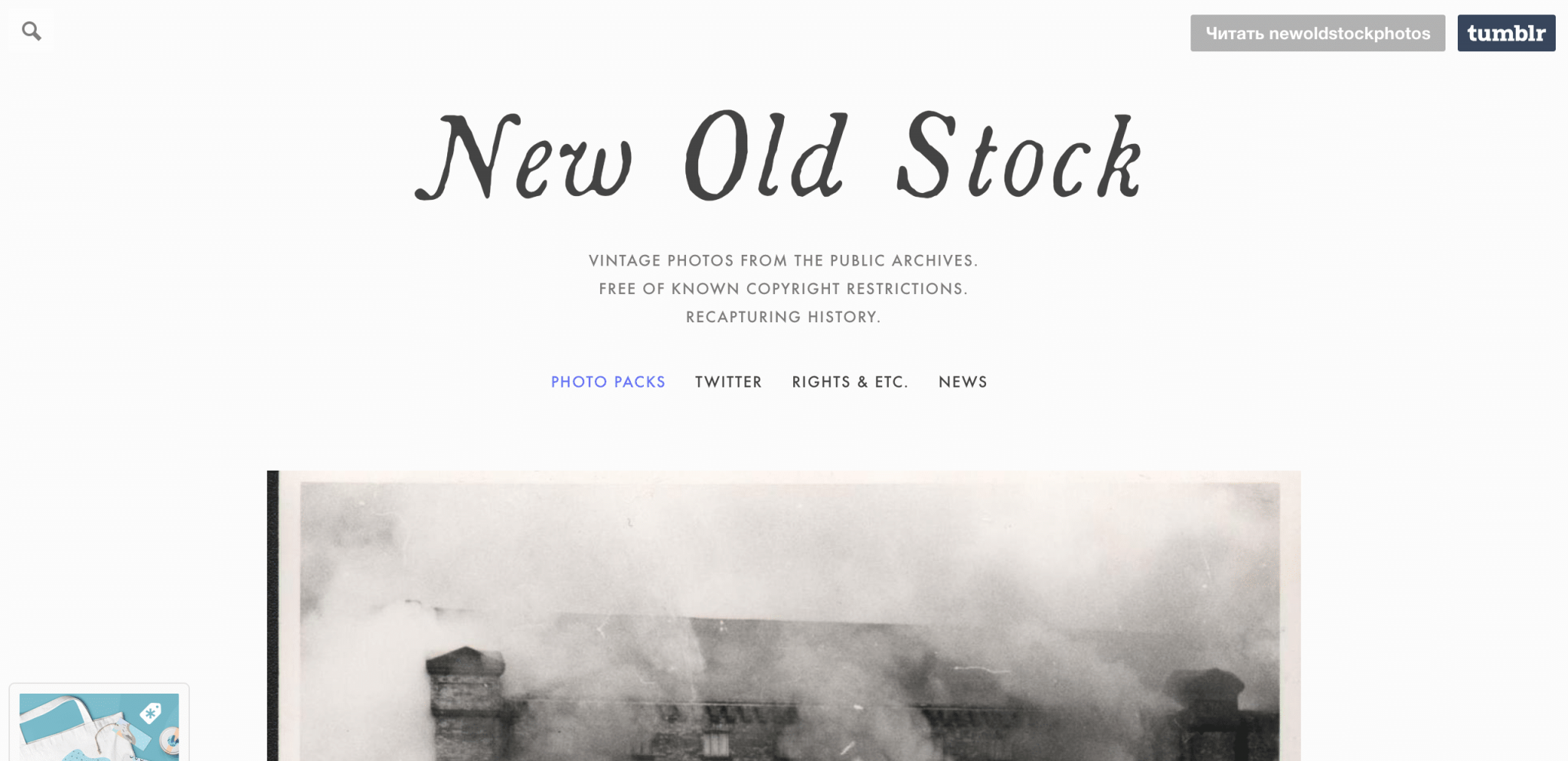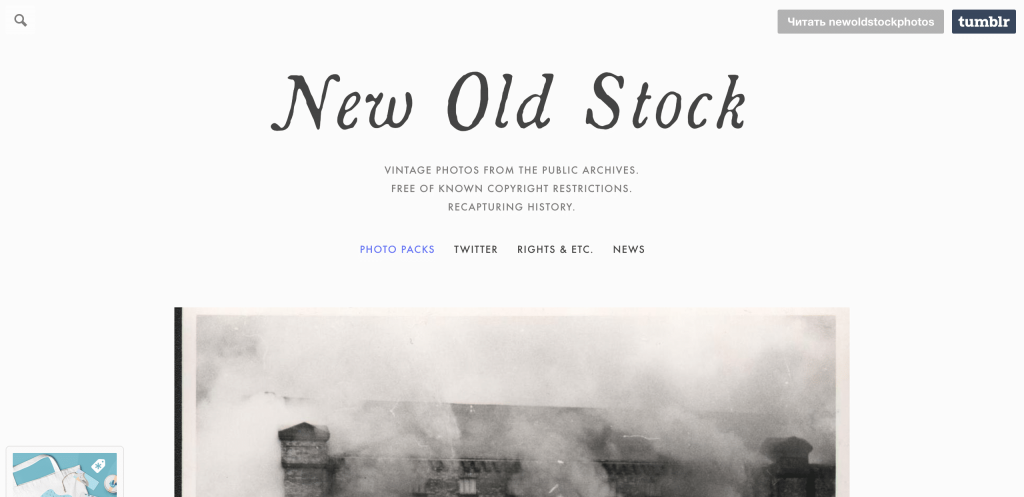 New Old Stock features a curated photo selection consisting of antique photos, most of which are in black and white. All photos are free, with no need for licensing and attribution, though they cater to very specific content.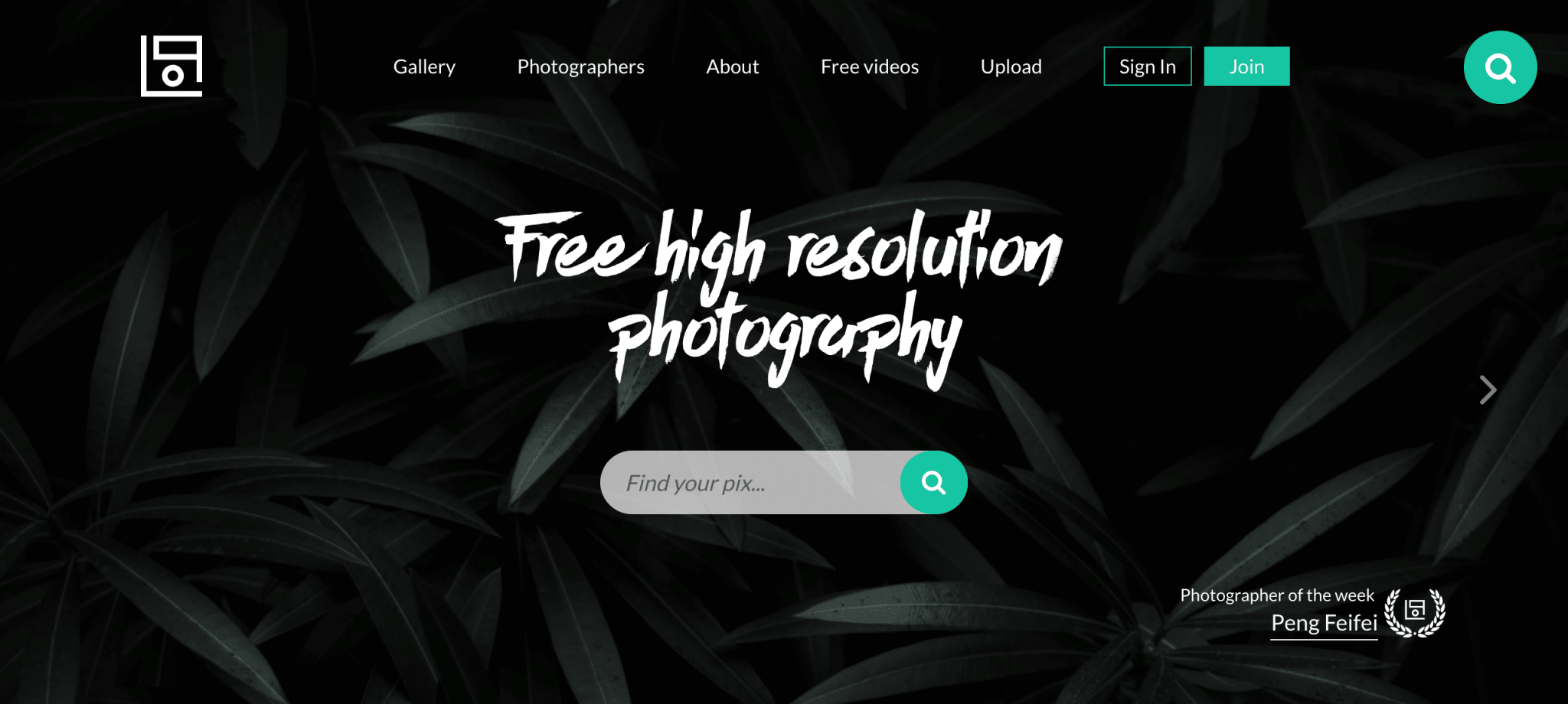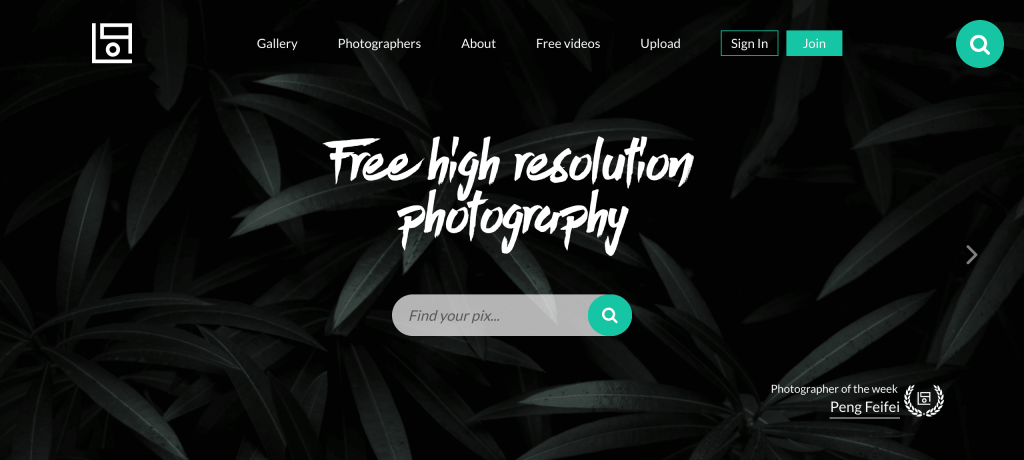 With all images donated to the public domain, Life of Pix hosts some top-tier images for free. Founded by the Leeroy Advertising Agency in Montreal, this site, as well as its sister Vimeo account Life of Vids, provides a high quantity of professional content for whatever you need.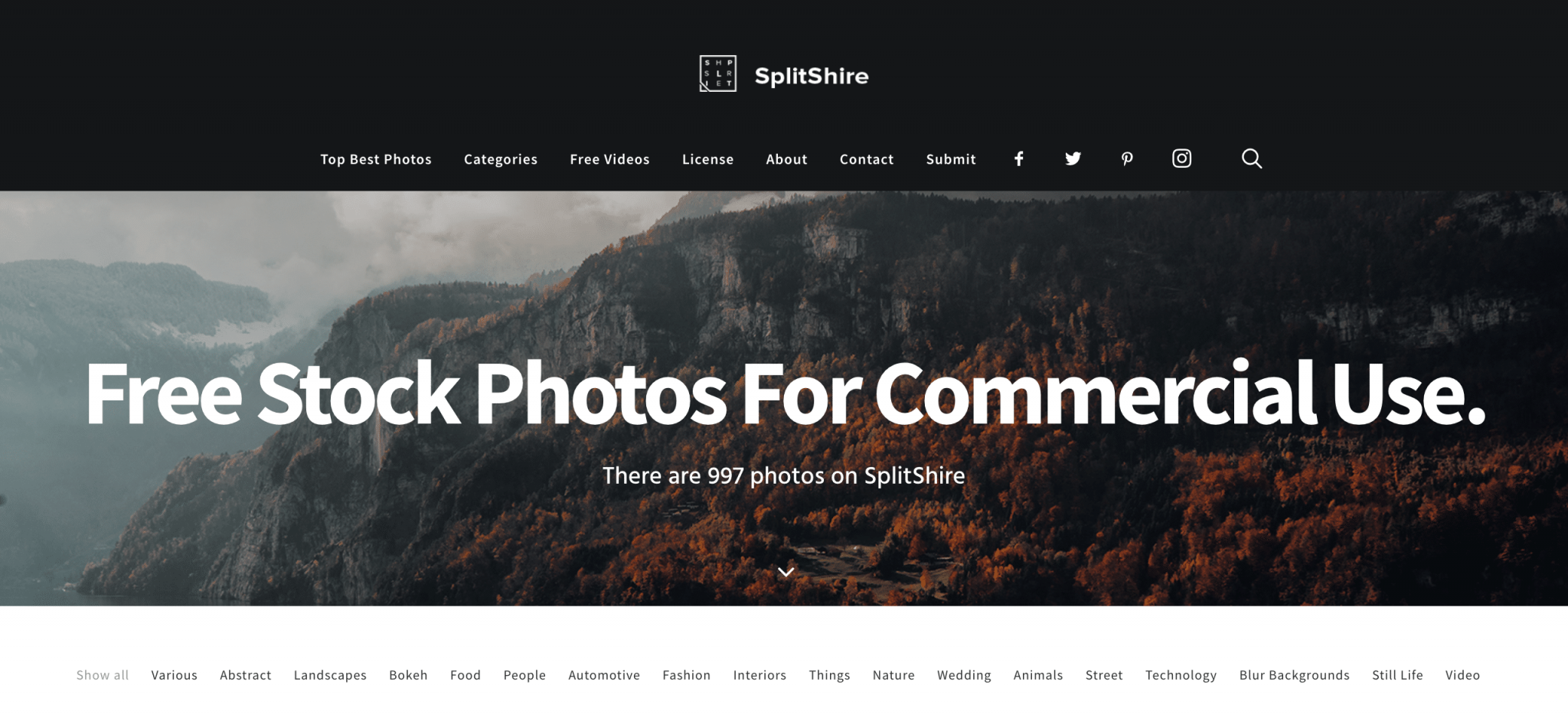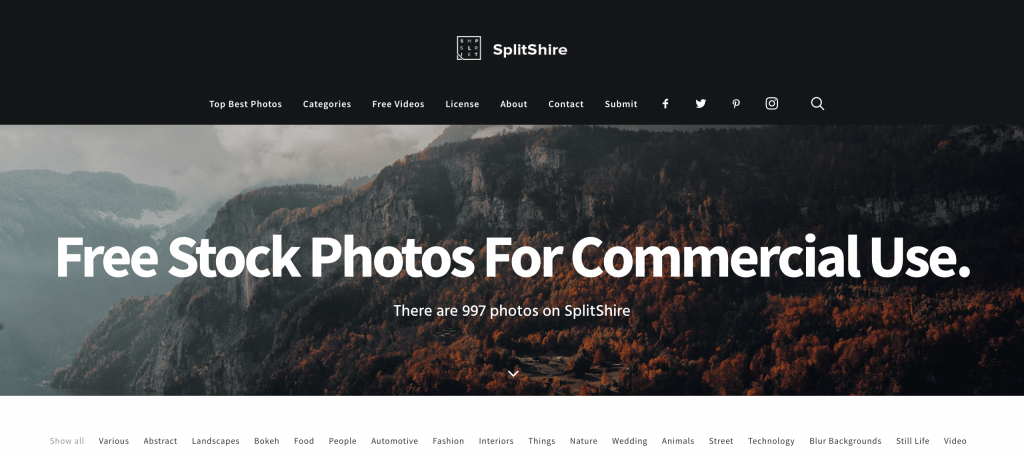 With no commercial restrictions, Daniel Nanescu provides a site that offers hassle-free, quality images for entrepreneurs and growing businesses. The site's collection is "made with love", with goals to create a better free internet.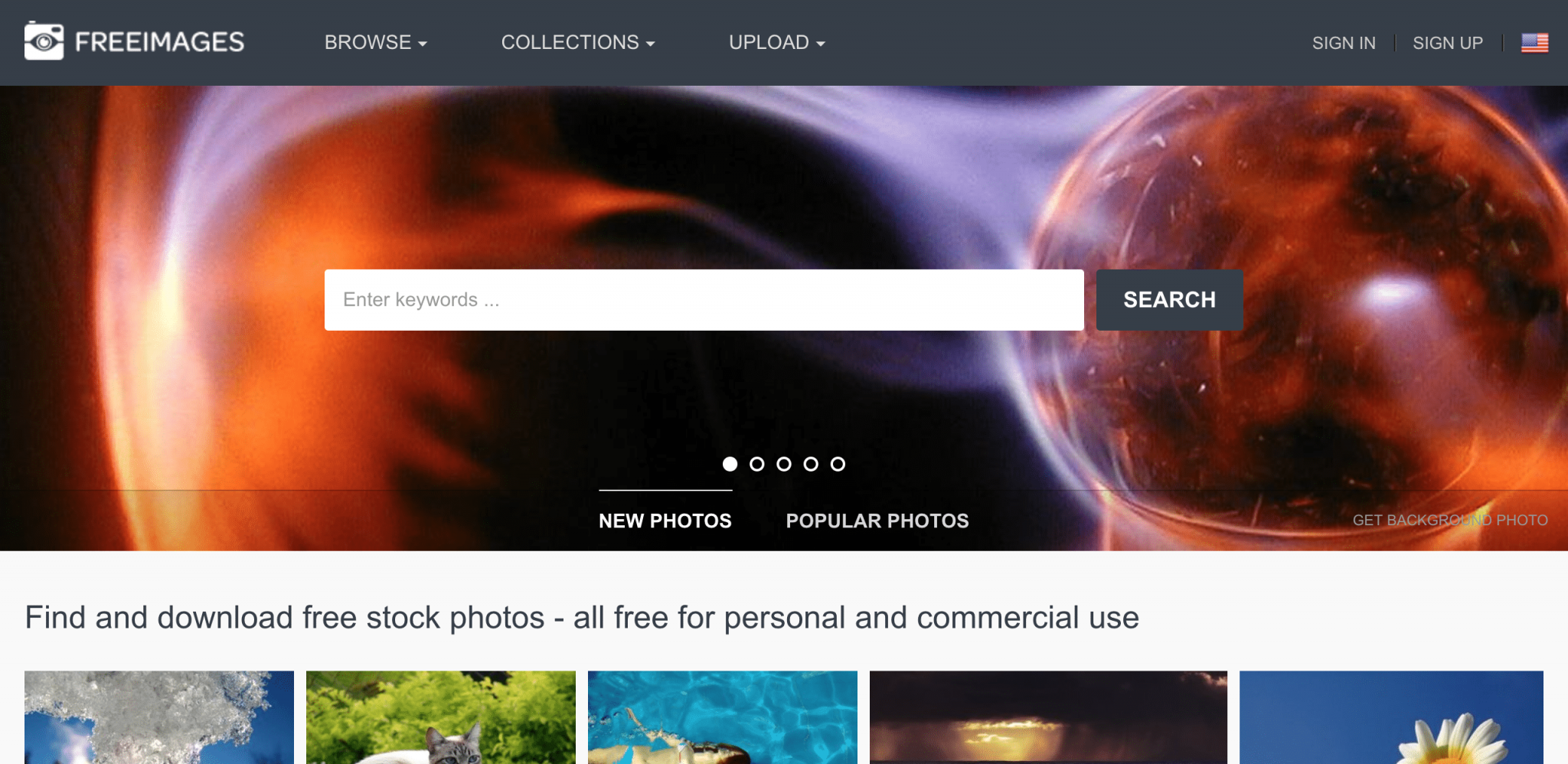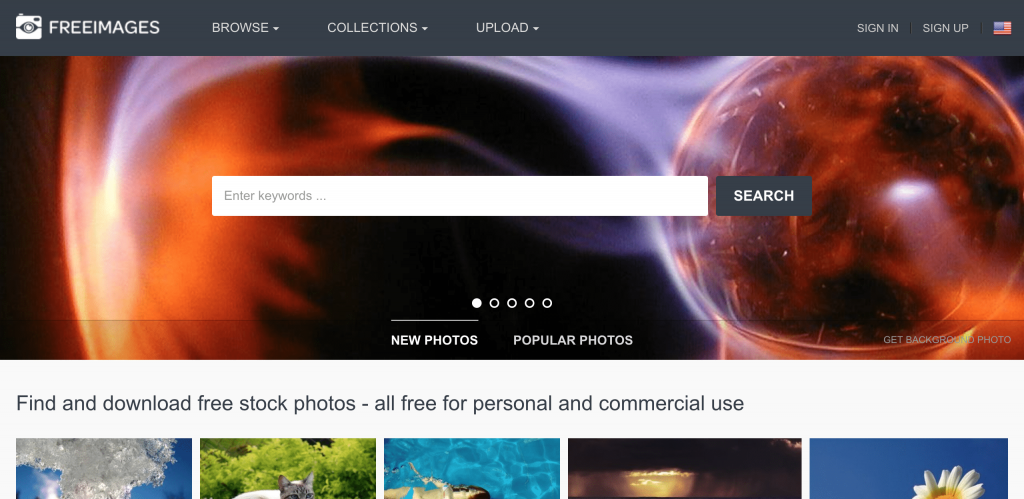 Free Images is, just as it sounds, a photo collection free for use, with a required artist credit for editorial or visual productions. This site features largely generic material, with many different categories for easy searching.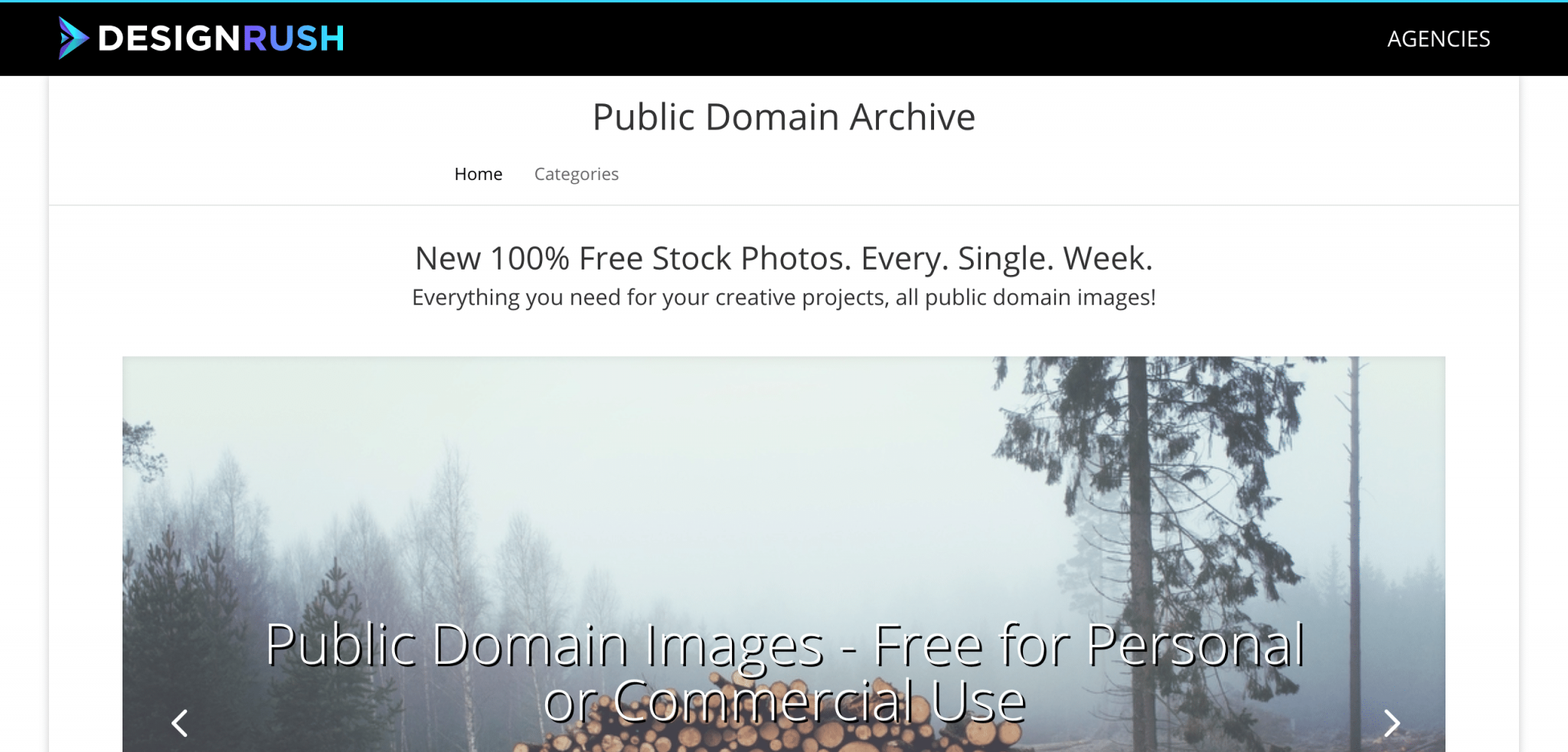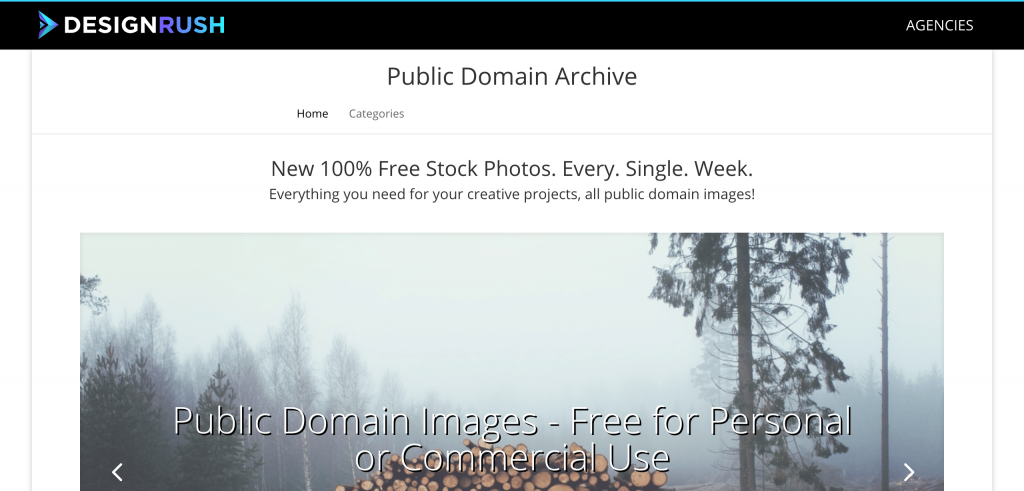 Public Domain Archive features collections of both modern and vintage photos with an ever-expanding number of images. Their variety of quality, free images is sure to have what you're looking for, with the option of free stock images delivered straight to your inbox via a weekly newsletter.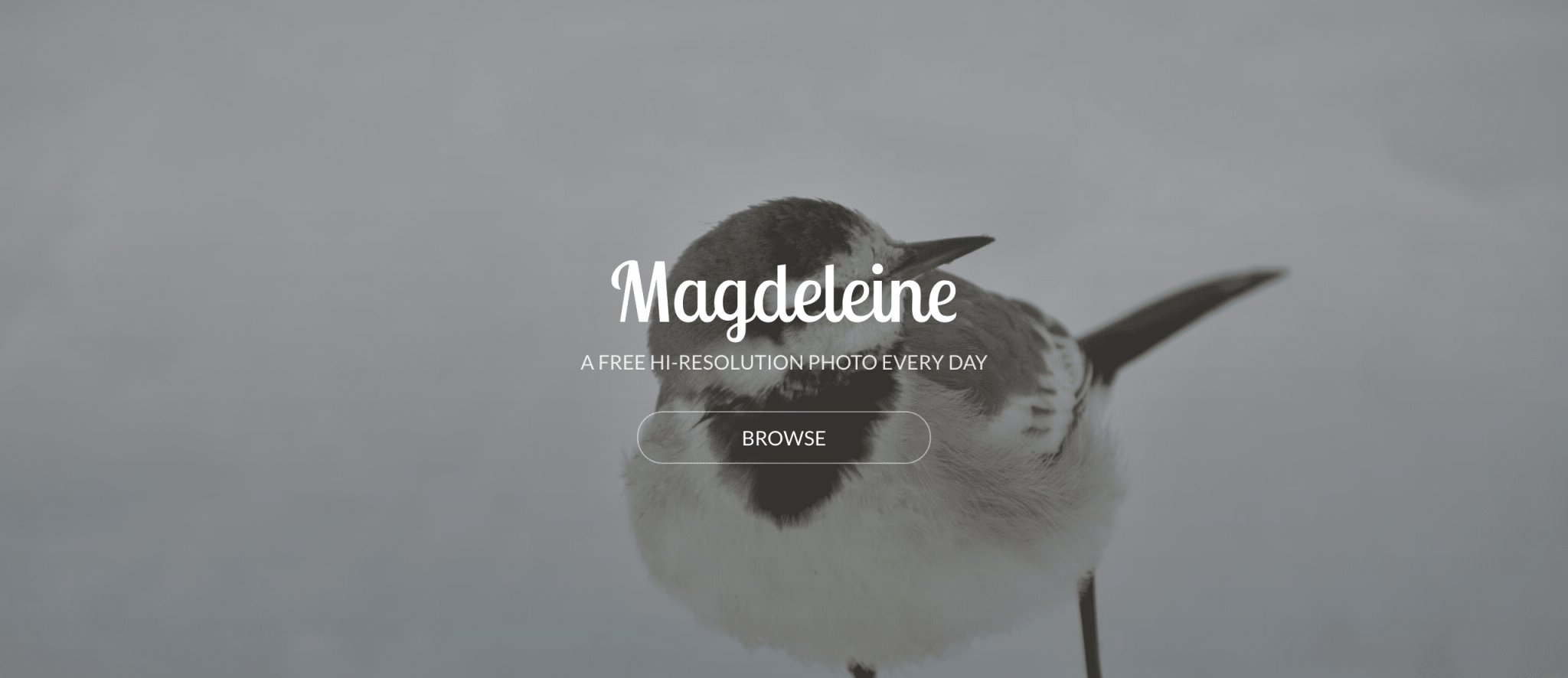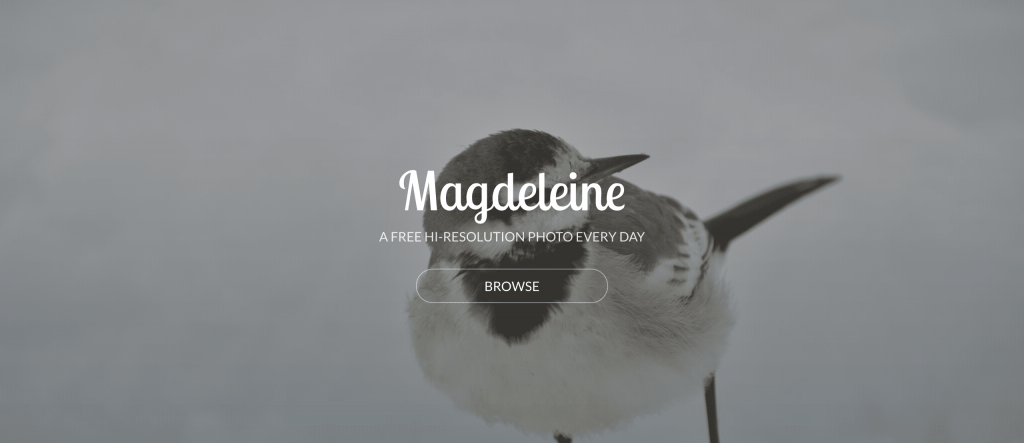 Featuring a hand-picked gallery of free images, Magdeleine focuses on delivering high-definition photos free for all use. The site is made up of a community of photographers, so there is a variety of photo styles and content.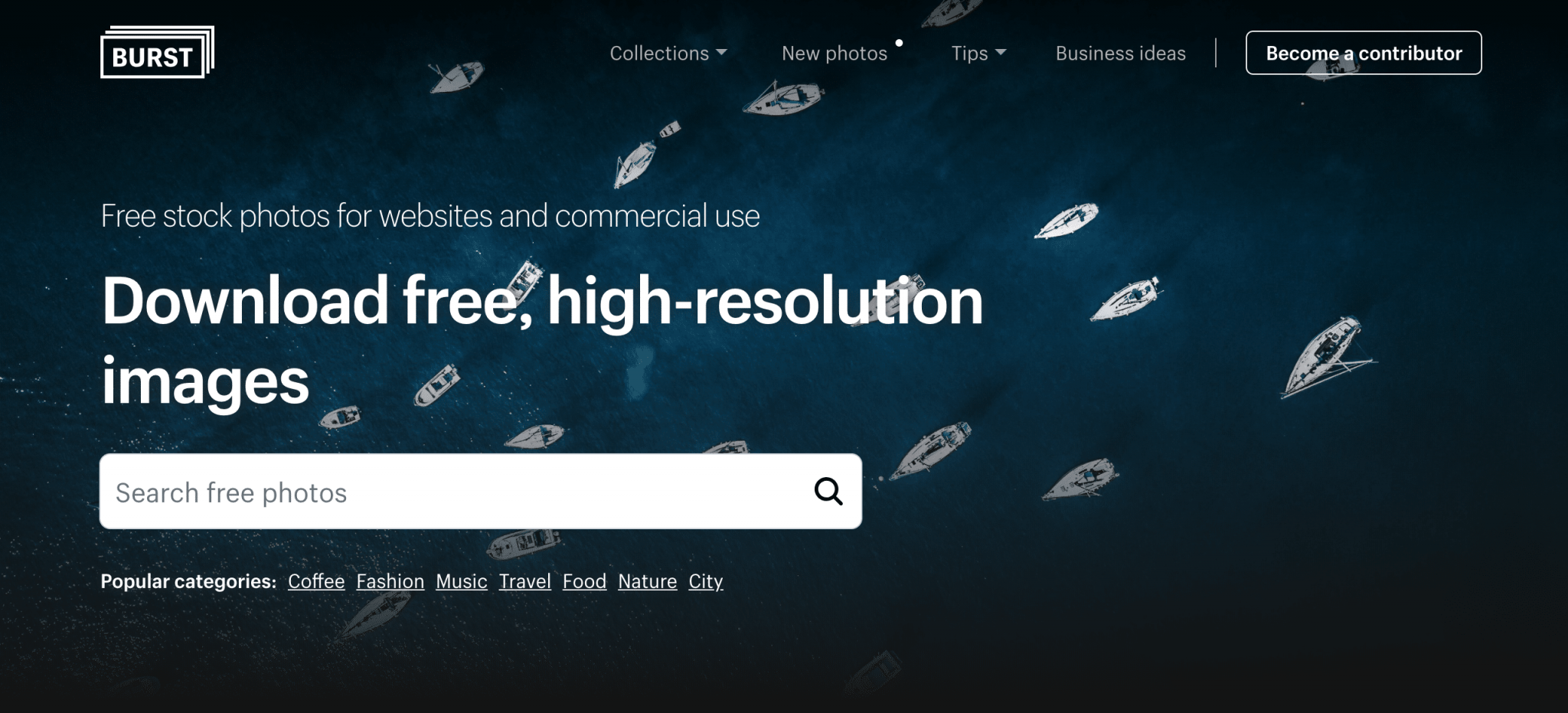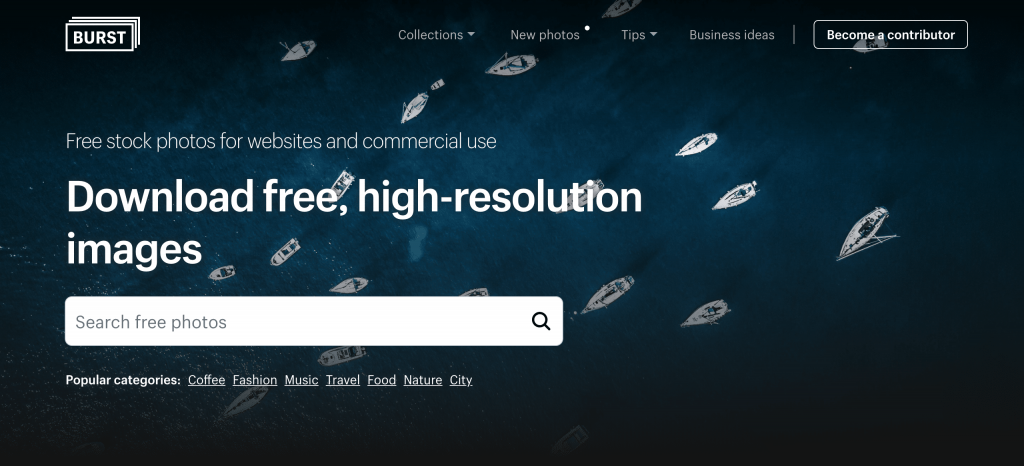 Burst features images specifically tailored for e-commerce of retail businesses. These photos are provided free of charge, with licensing that allows for editing and modifications for your needs.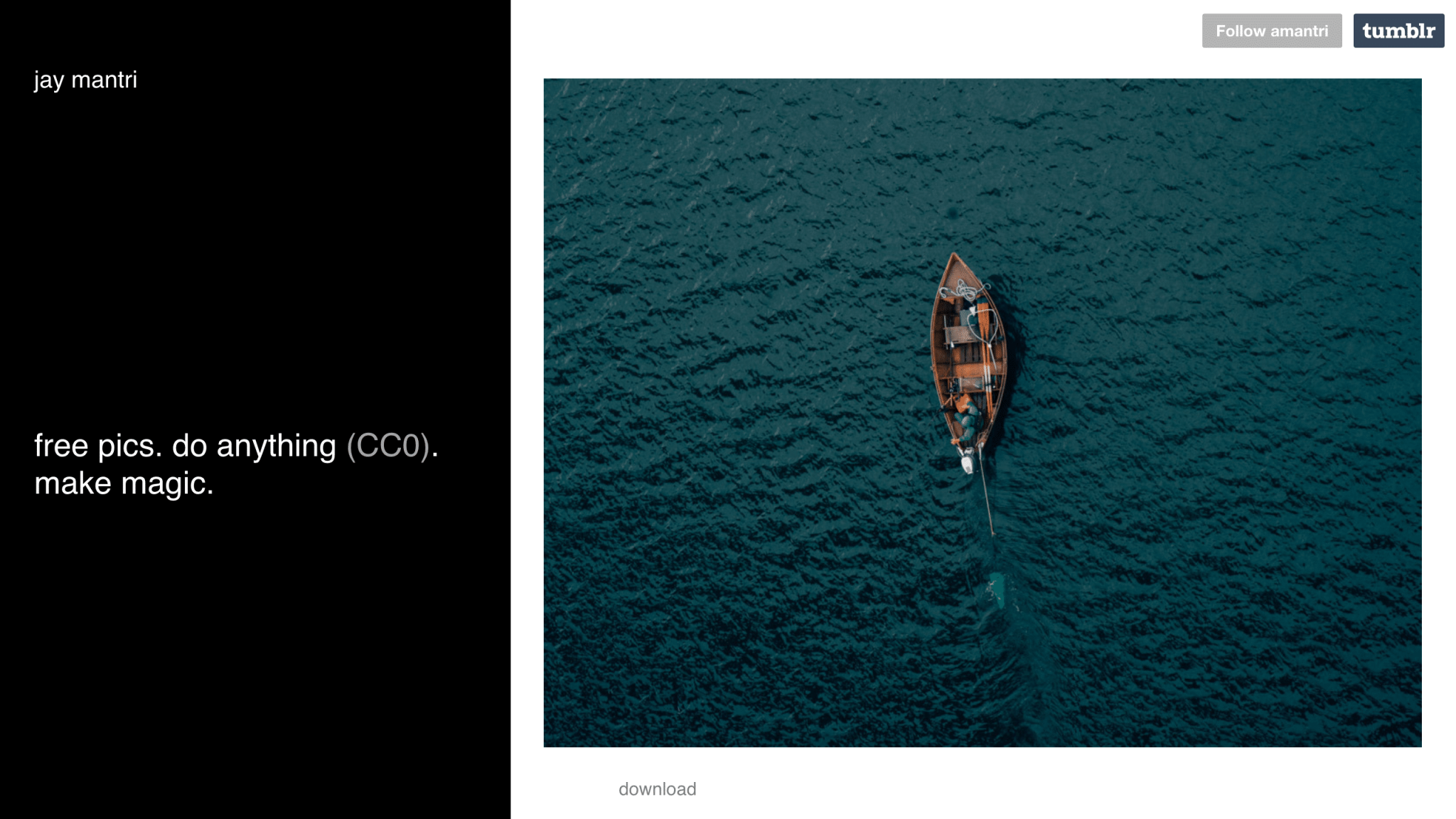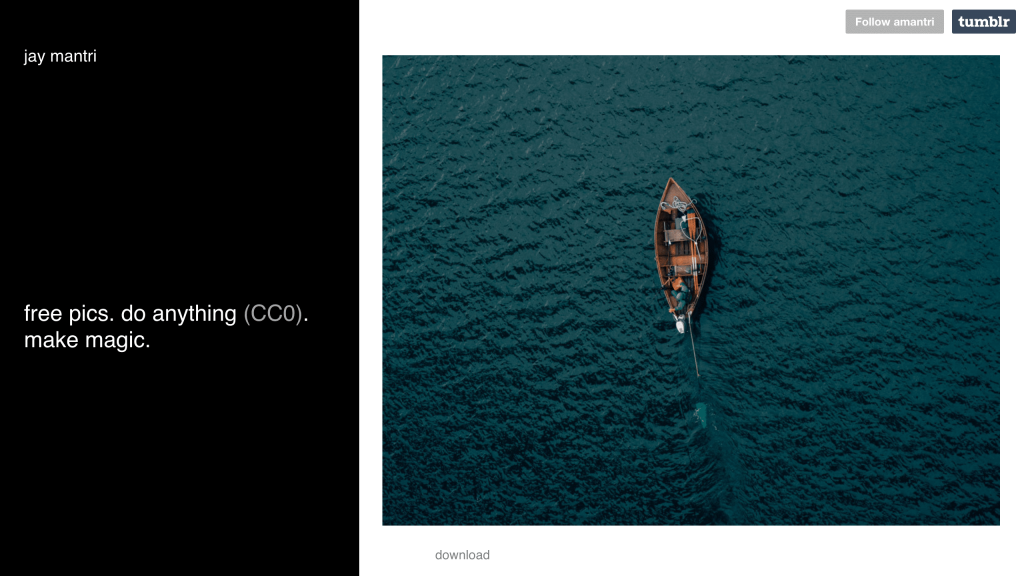 Rather than a source composed of many photographers, Jay Mantri's site features only his personal photography, all free for reuse through Creative Commons licensing. The selection is small, but his urban photography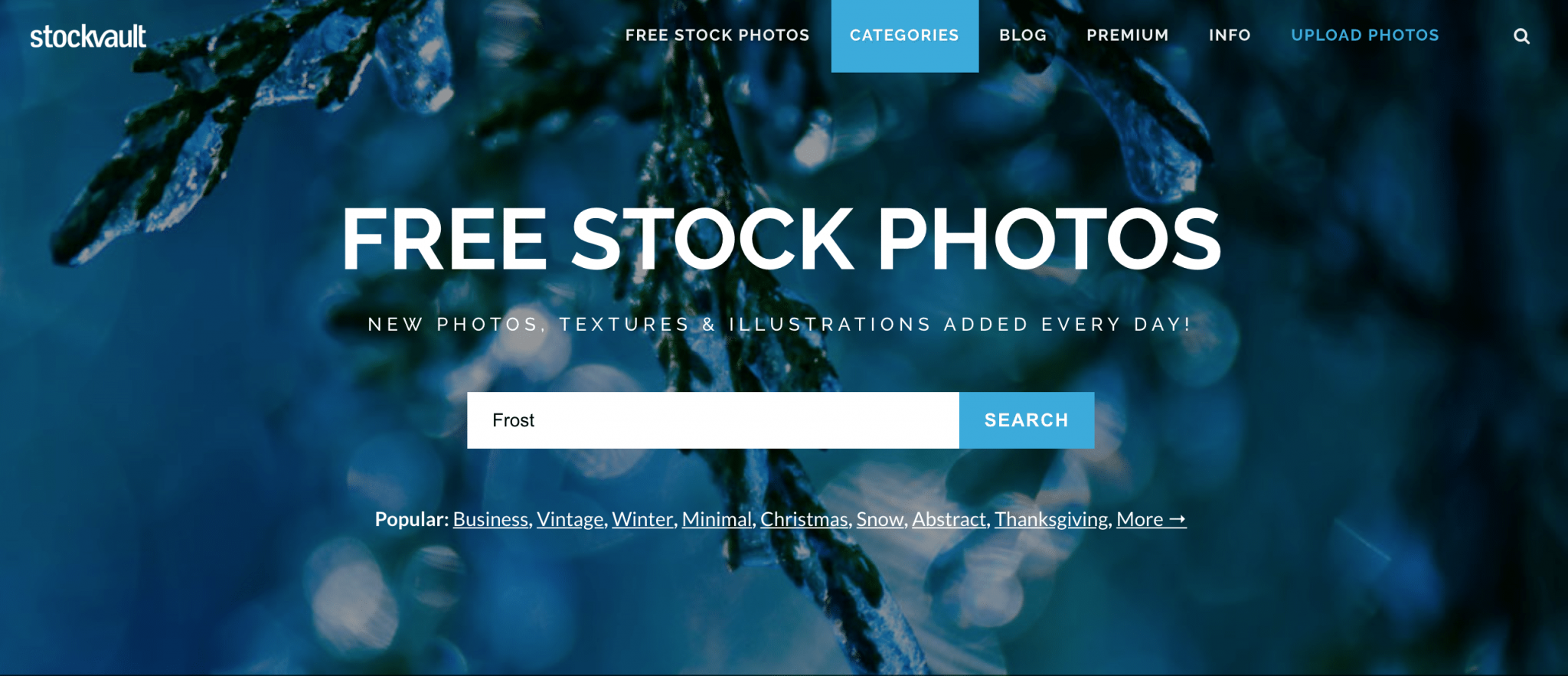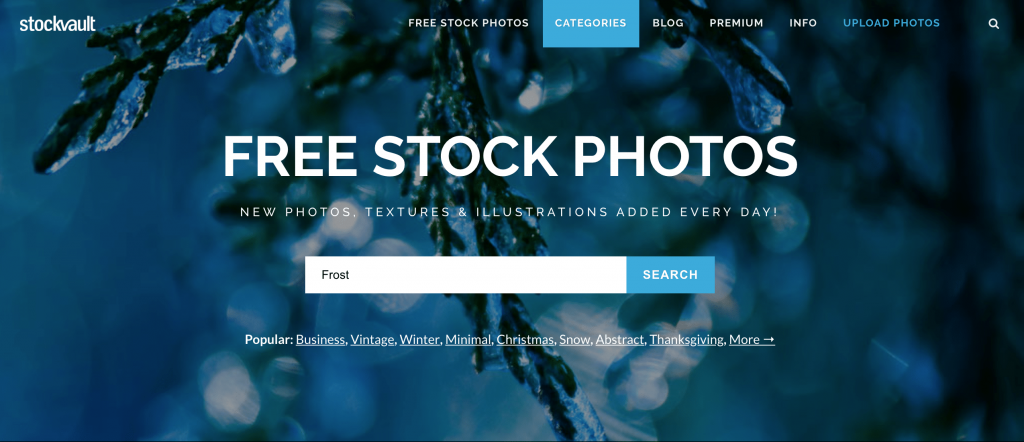 StockVault is a community of independent photographers and artists that contribute to a stock photo resource with over 35,000 images and counting, all free of charge.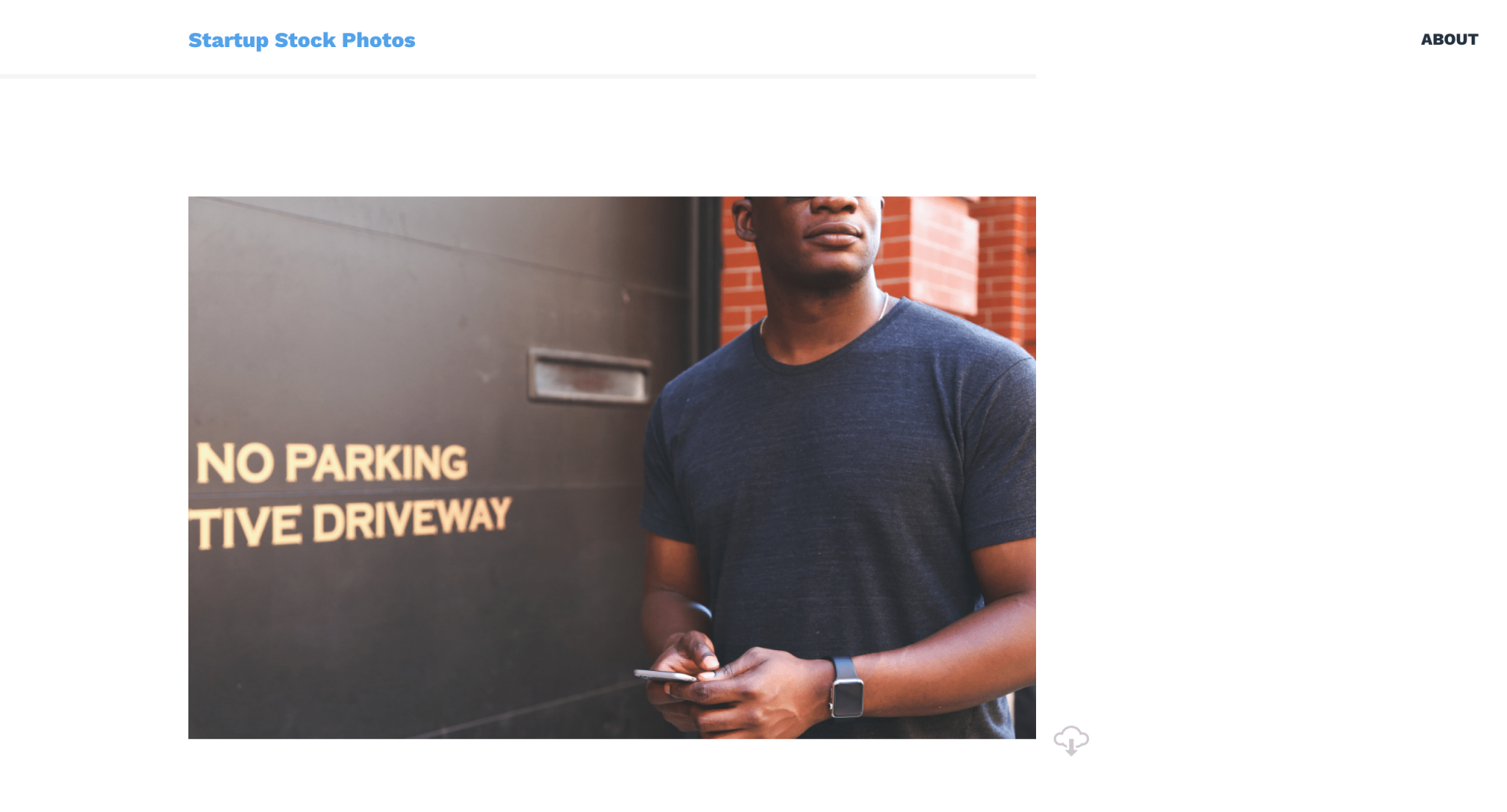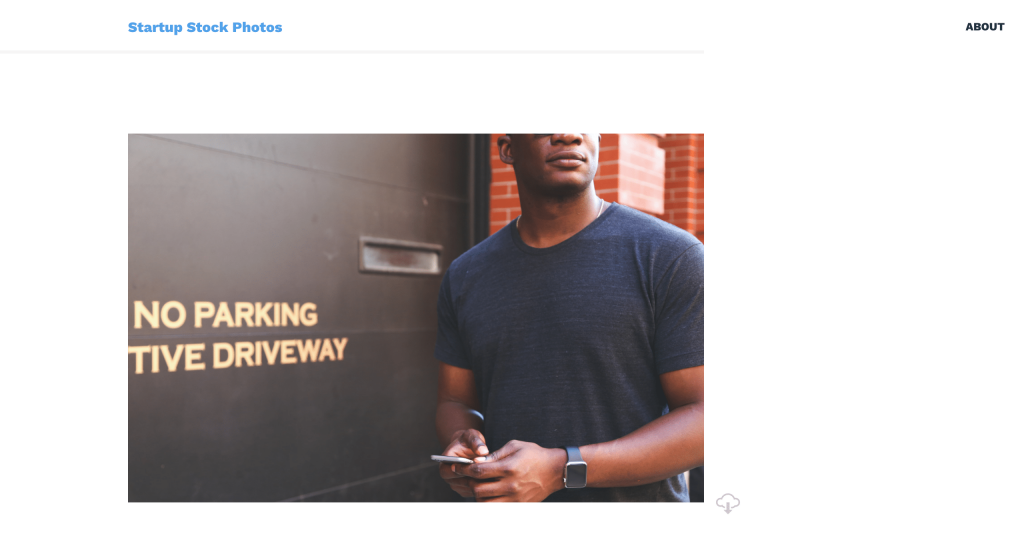 This site is dedicated to providing images specifically geared towards start-up businesses. Ideal for small business owners, these free images can boost a growing online presence.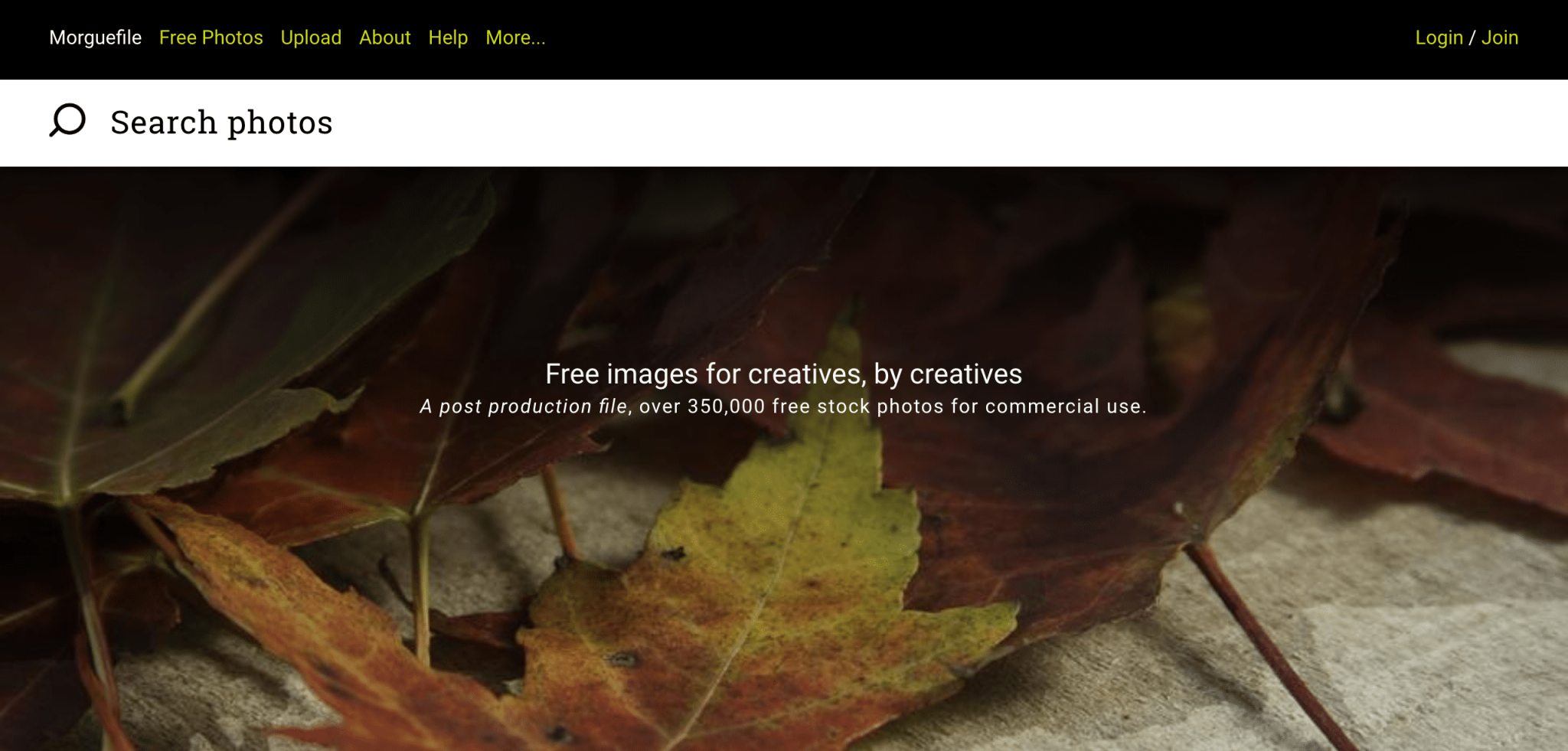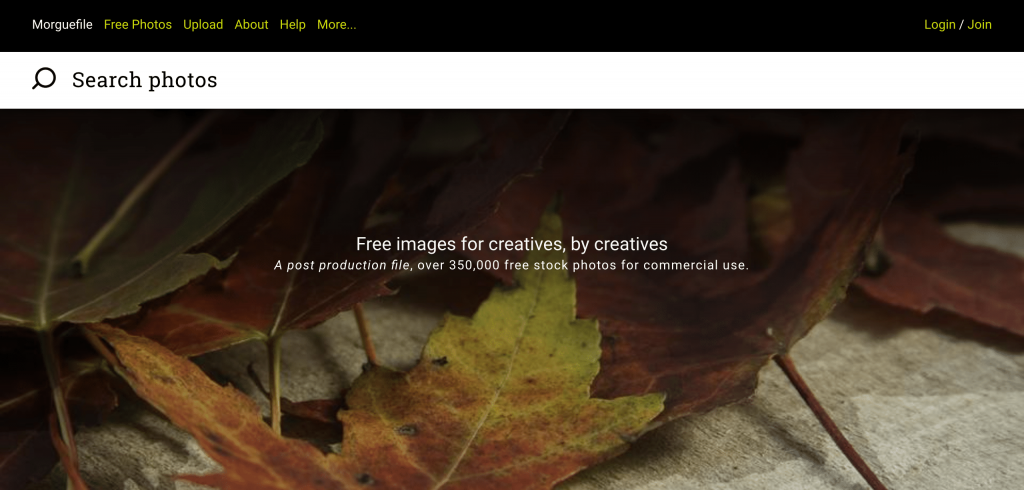 MorgueFile is a huge collection of photos licensed for reuse for business owners and bloggers alike. These images can be modified or may be used in their original form with a required artist credit.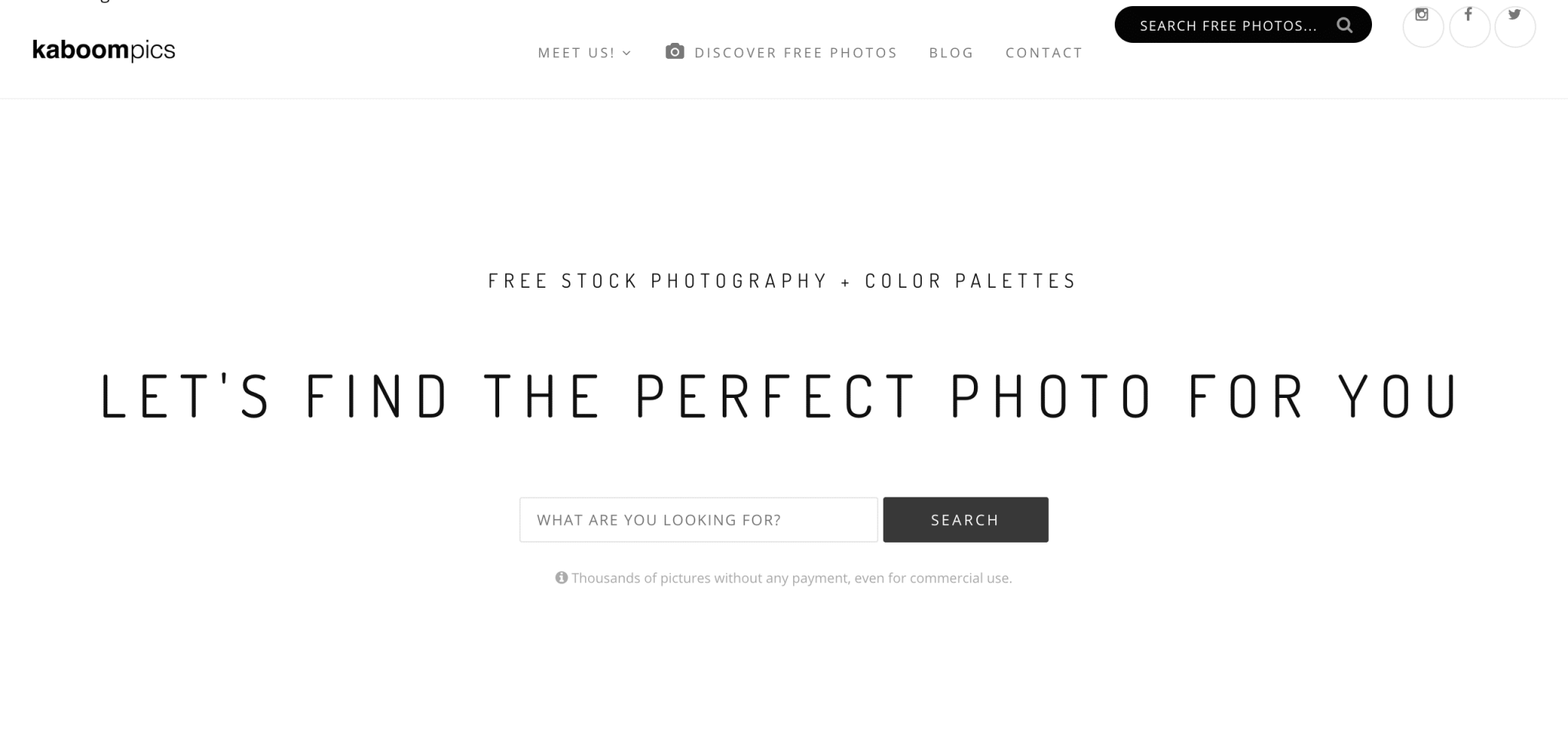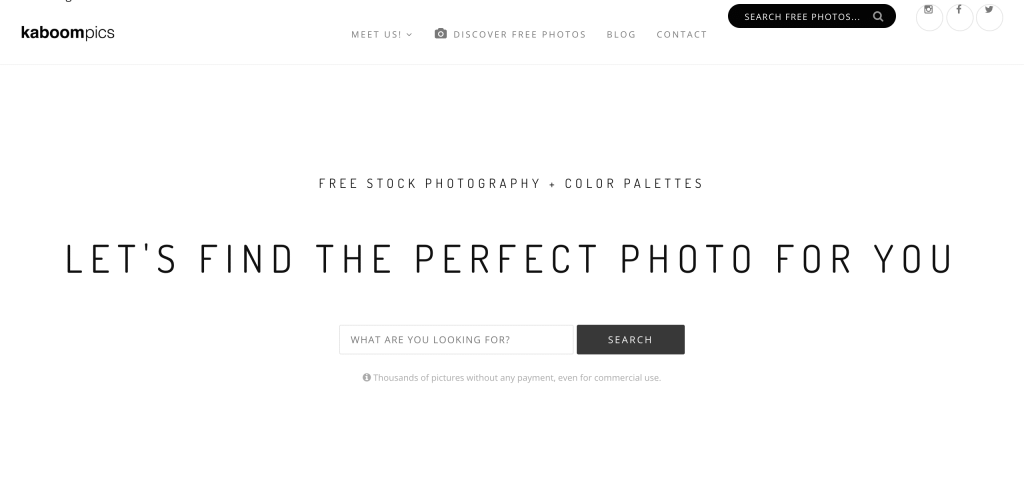 Kaboom Pics features plenty of professional photos in many categories including landscapes, architecture, food, and technology. Although Kaboom Pics images can be used free for commercial use, their licensing does not allow redistribution or sale.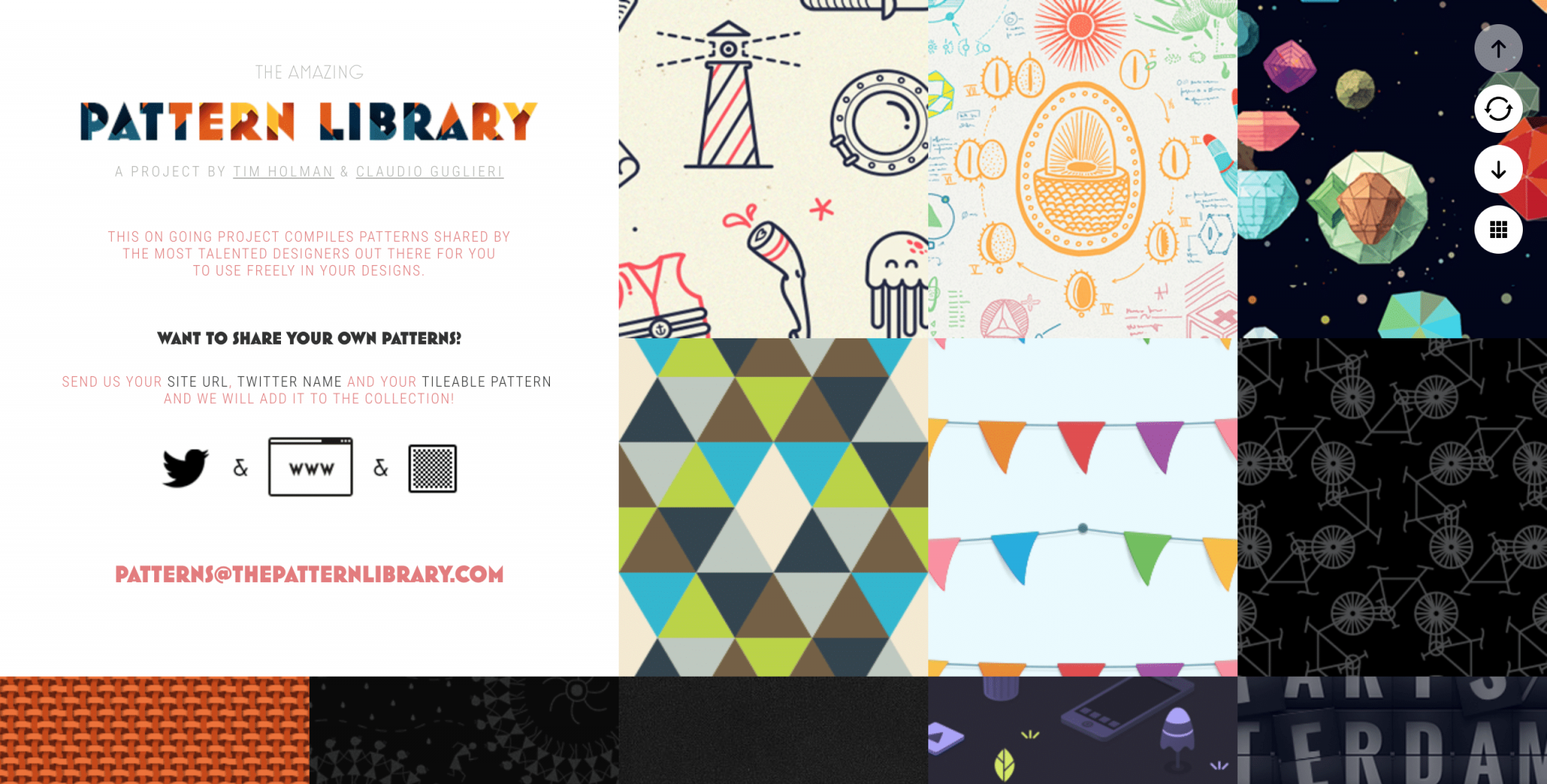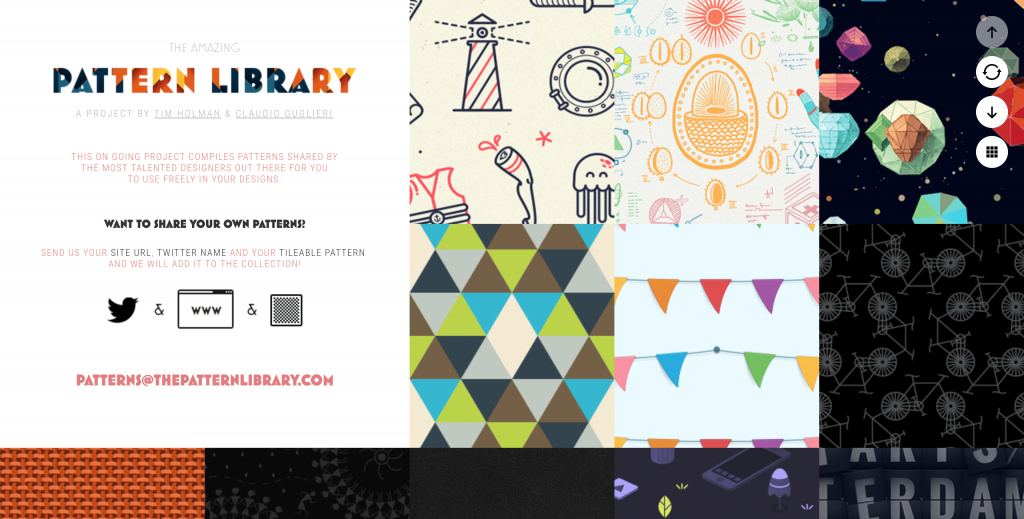 This site is more concentrated in content, providing only patterns or designs for use. These images are contributed by independent artists who want to add to the project and are perfect for backgrounds, banners, or layering images.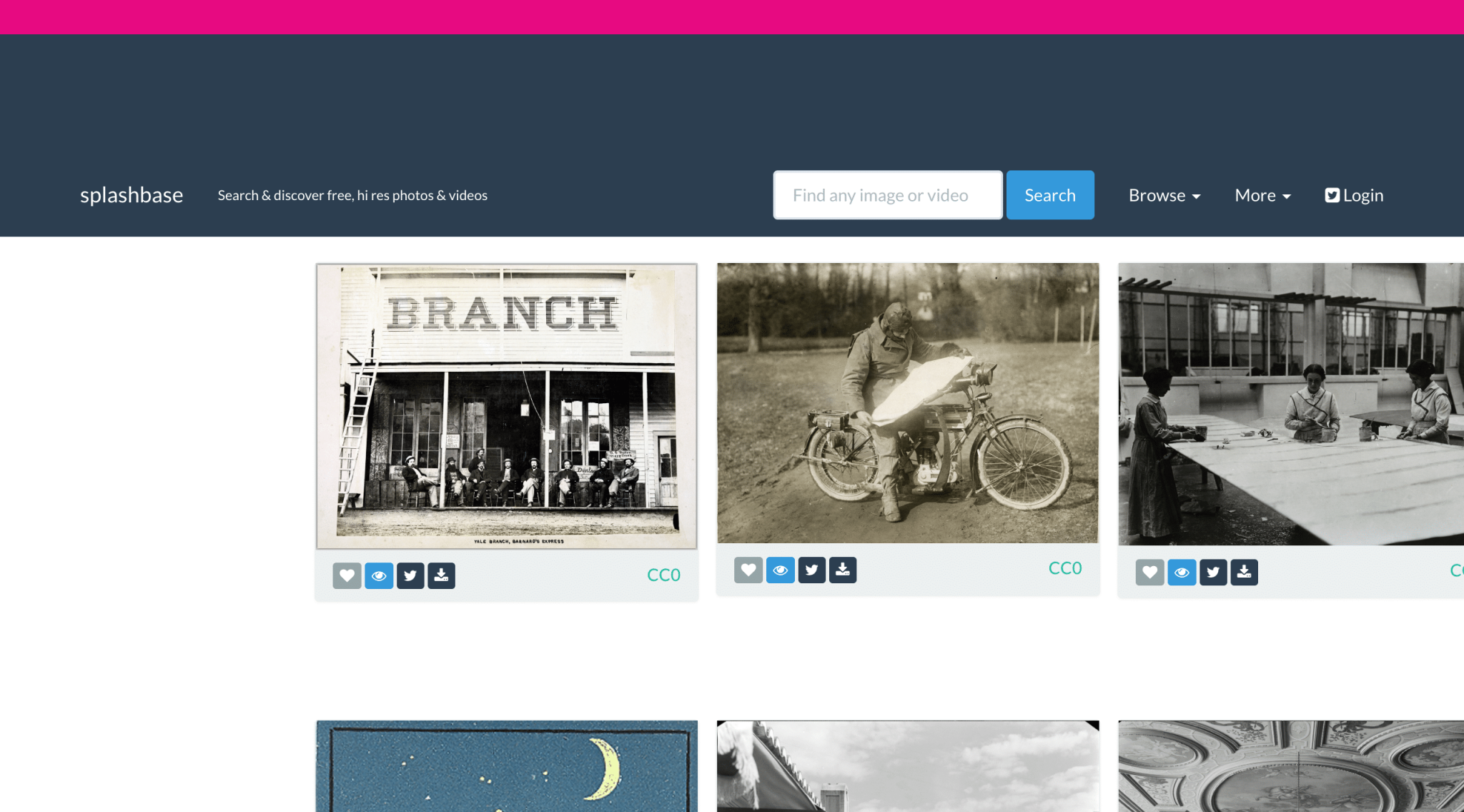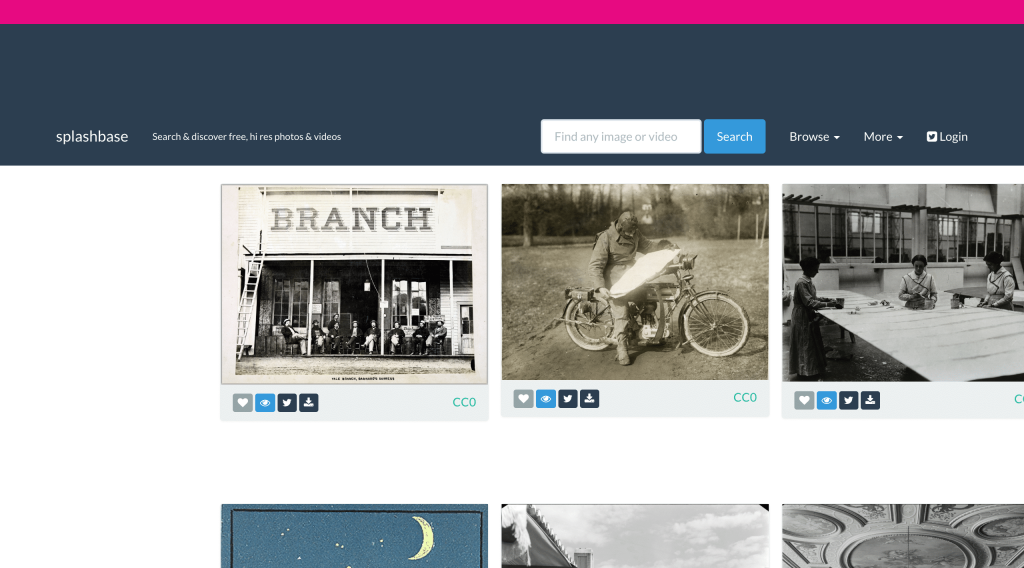 Splashbase is a collection of images from varied sources, otherwise known as an image aggregator, which gives it a massive database with diversity.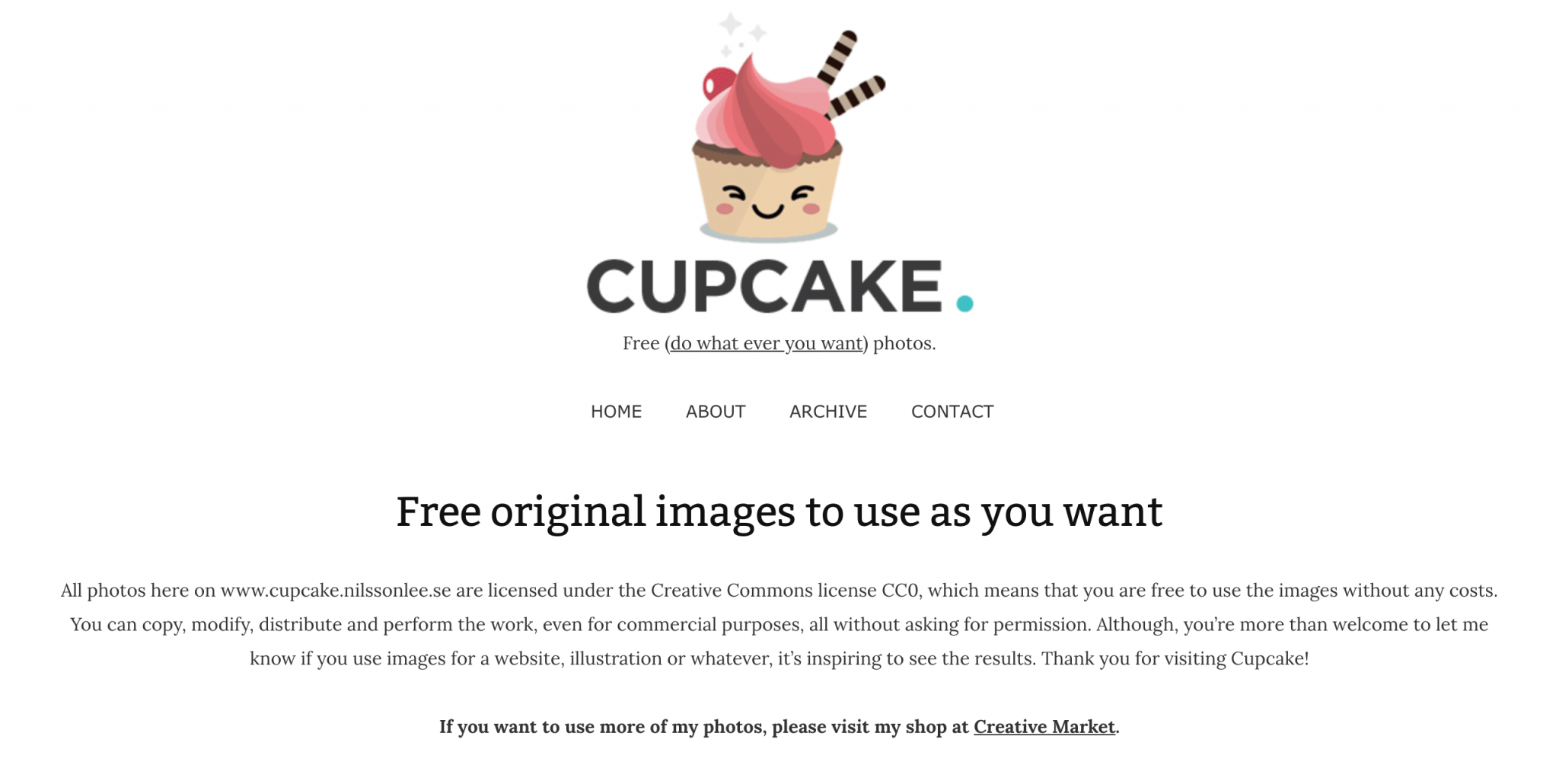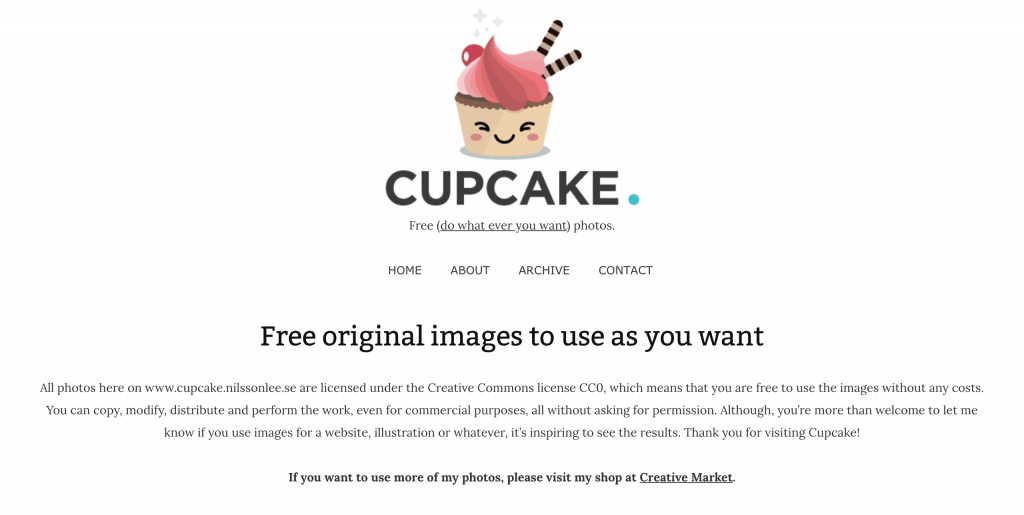 Cupcake is home to high-resolution photos and images that are all licensed under Creative Commons (CC0). This site contains the portfolio of Jonas Wimmerström, and he releases all his work as "Free (do whatever you want) photos".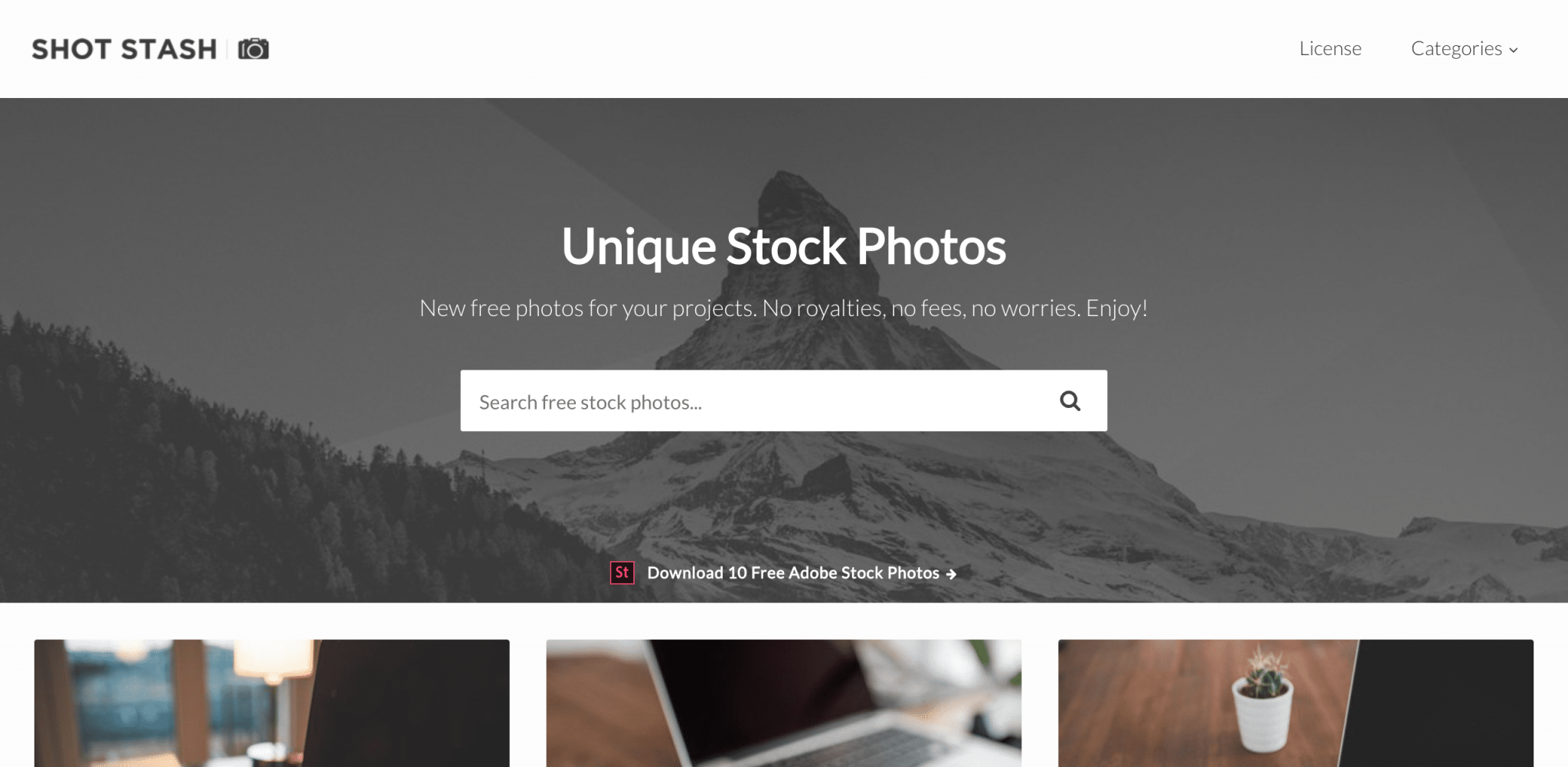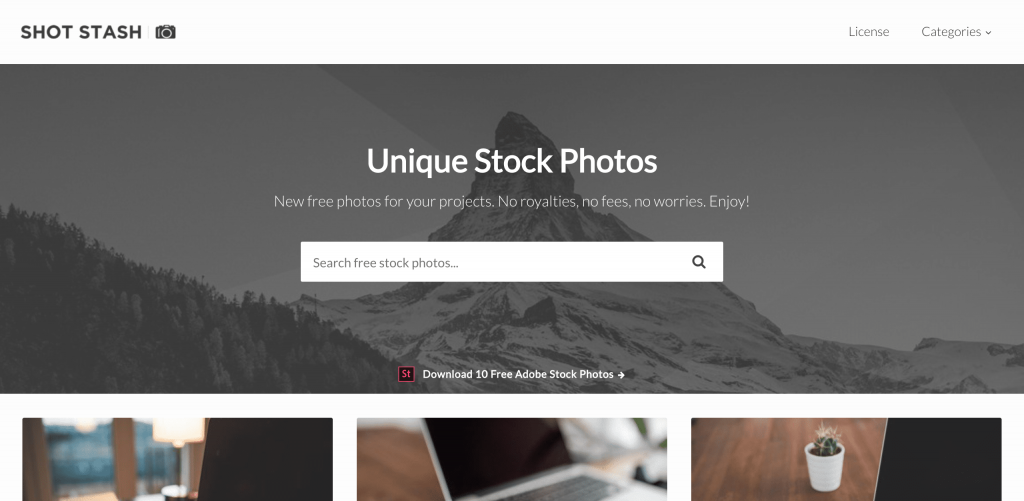 Shot Stash is a great resource for finding a wide variety of copyright free, high-resolution photos and graphics, with optional artist attribution. With easy searching and collection browsing abilities, finding photos is a dream.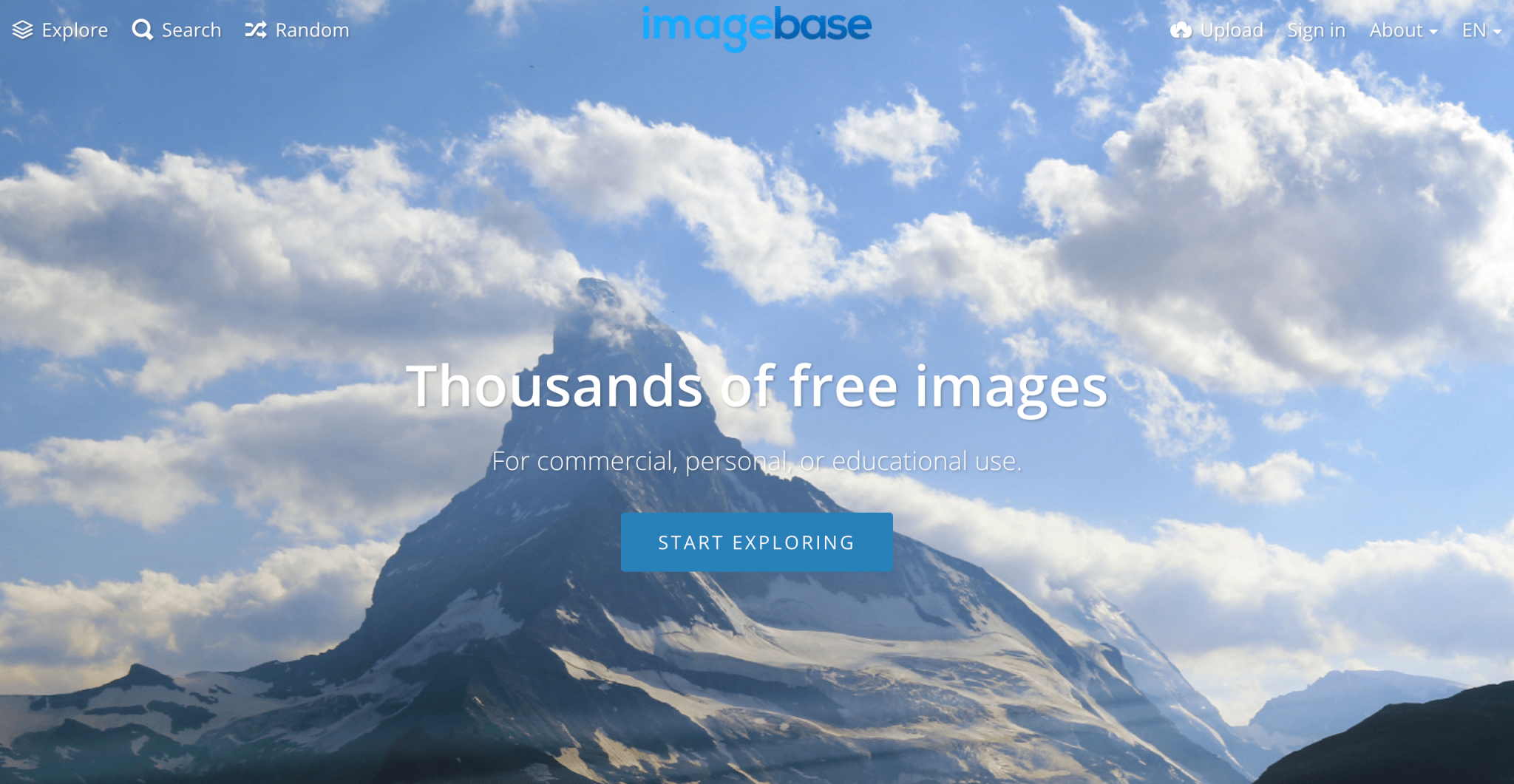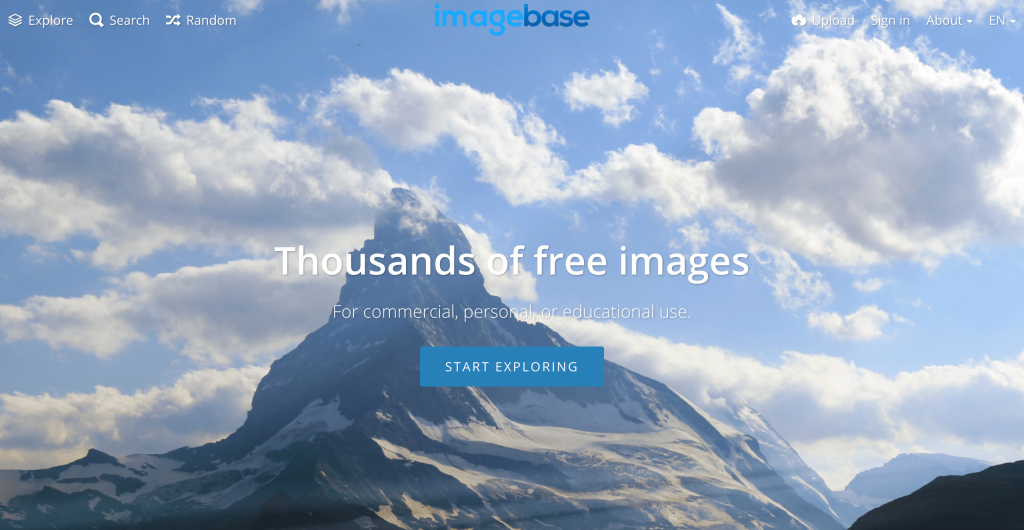 This site features a simple search feature that makes finding royalty-free photos easy. Photos are identified by keywords or by search categories and are released for all commercial and personal uses.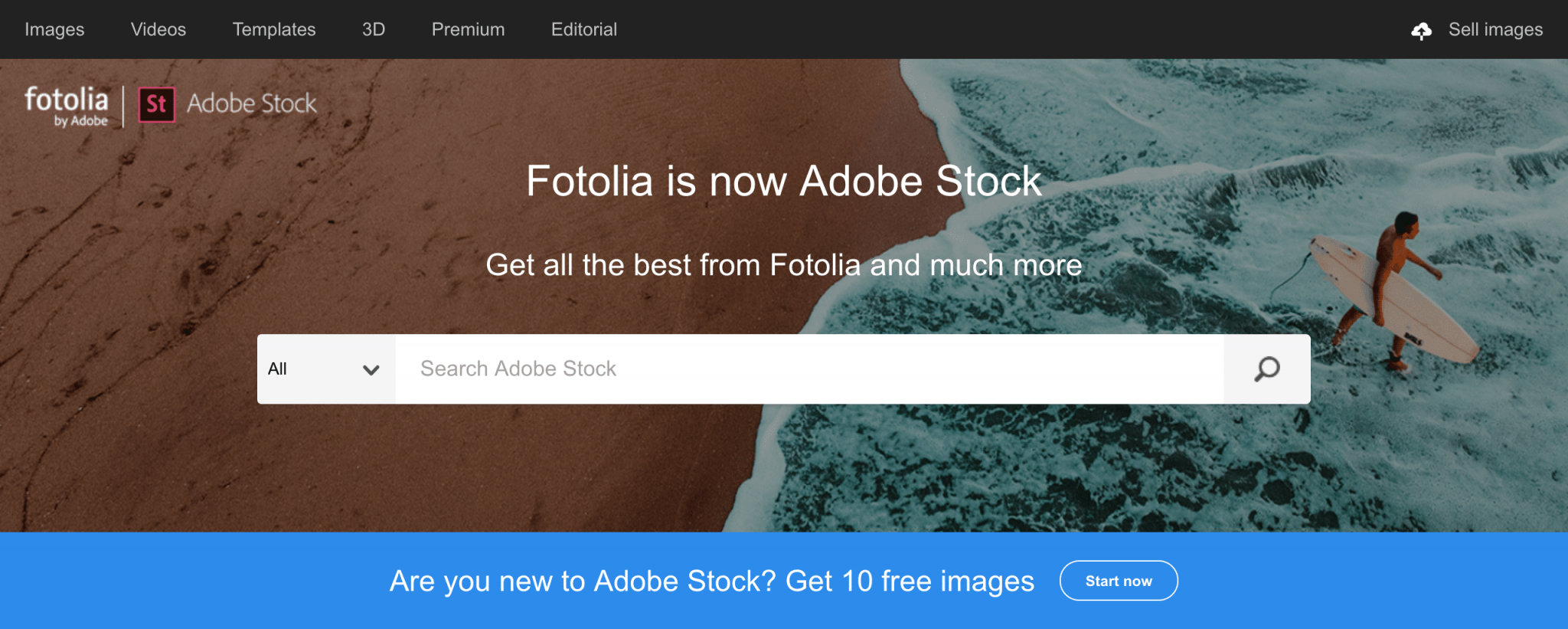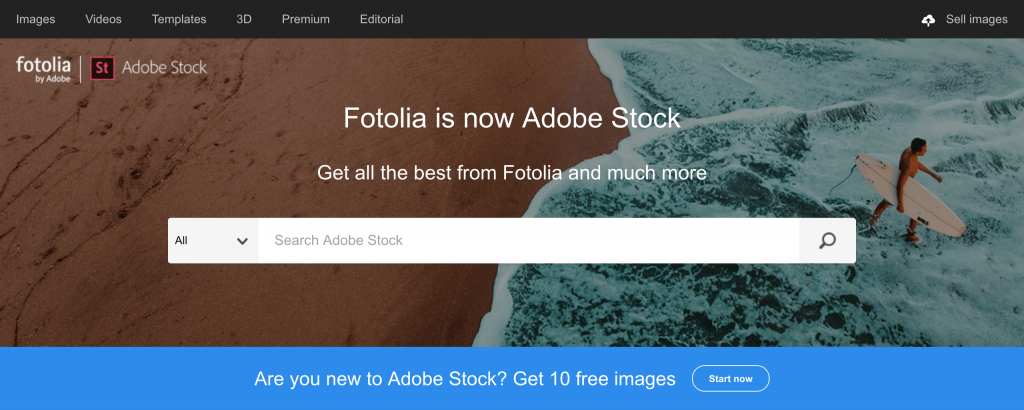 Fotolia, now owned by Adobe Stock, is a wonderful resource for royalty-free photos, illustrations, and graphics. There are no restrictions like time limits on any of their photos, and when registering for an account, you get 10 free images from Adobe Stock.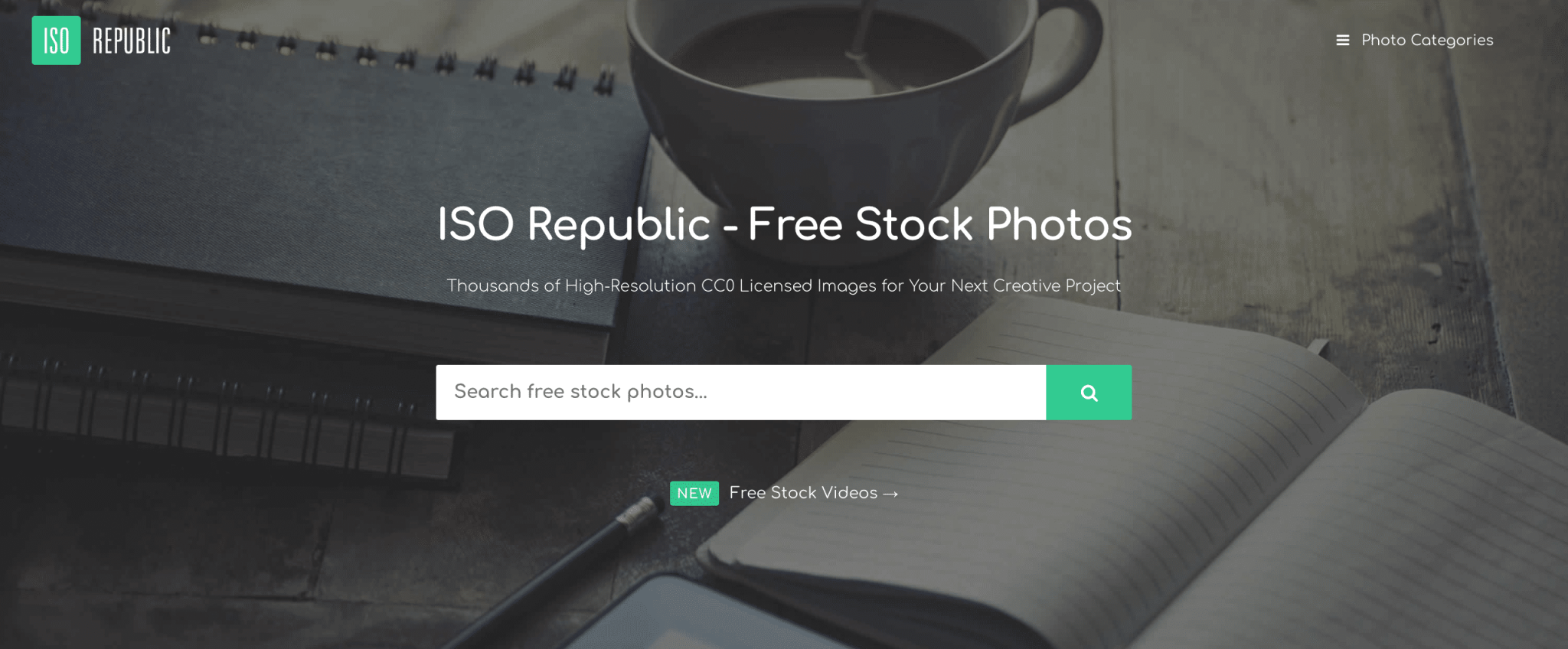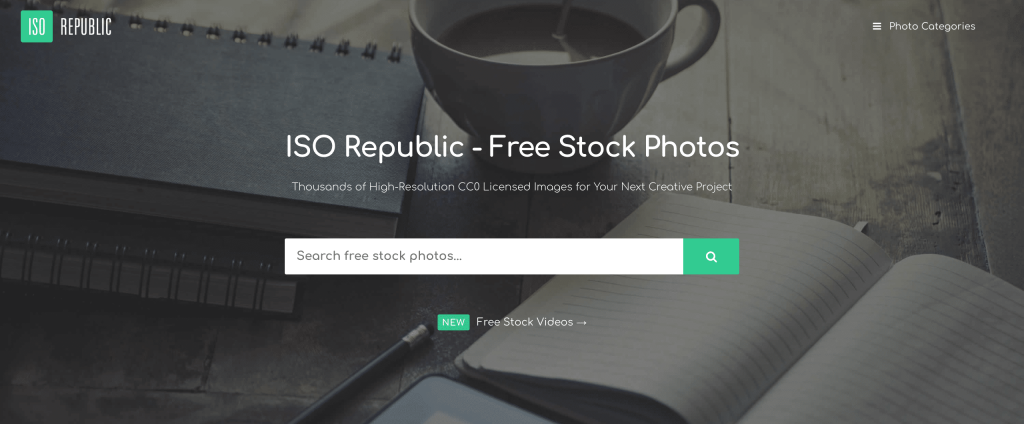 ISO Republic has a large stock photo database geared towards creatives and design entrepreneurs. All photos have a CC0 license ready for your next project or social media campaign.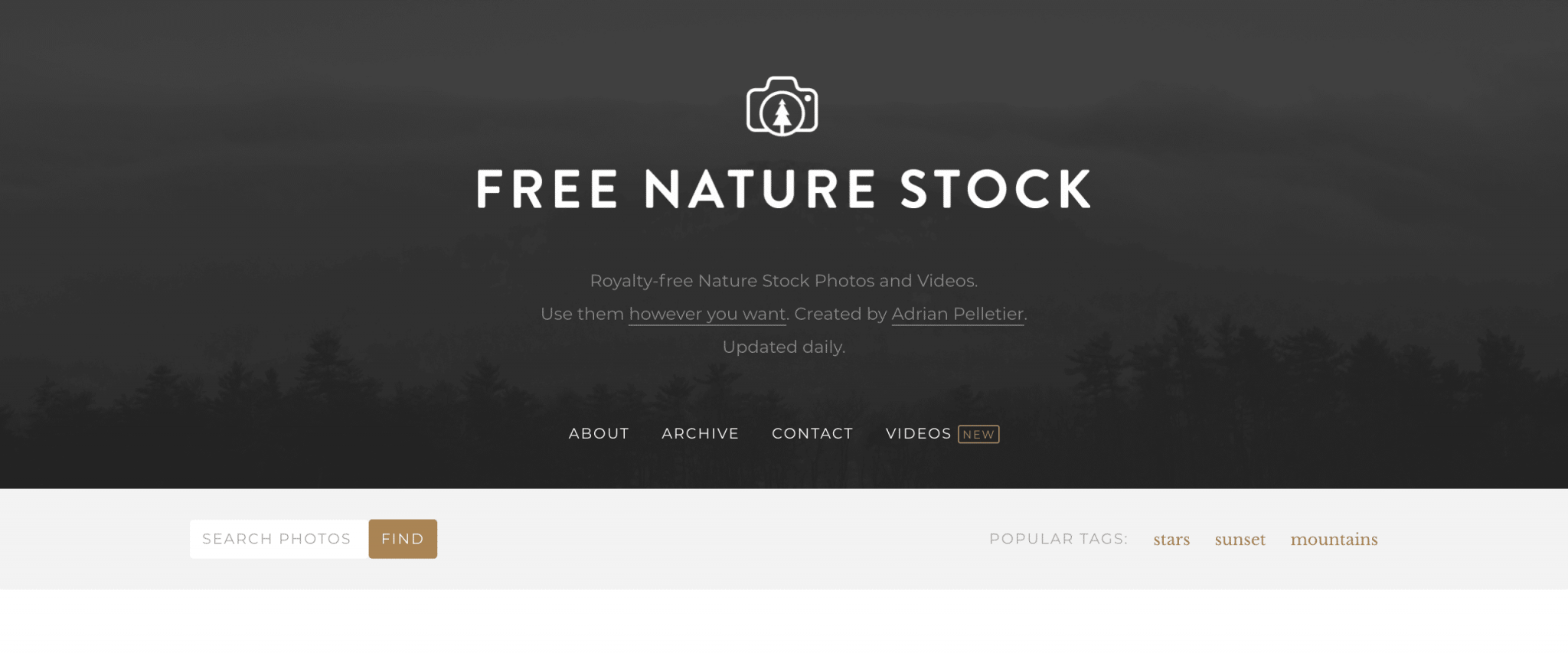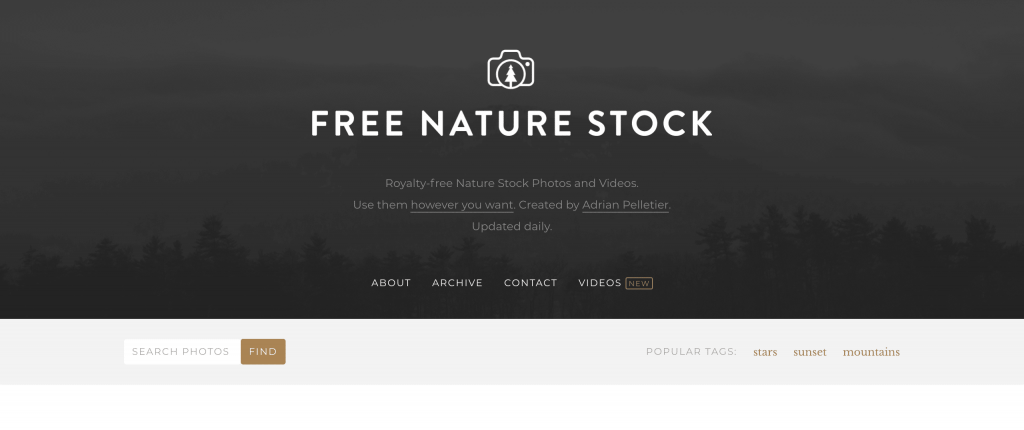 All under the Creative Commons Zero license, Free Nature Stock's free database is a great resource for nature-themed projects and businesses. The site is the project of Adrian Pelletier and is updated daily.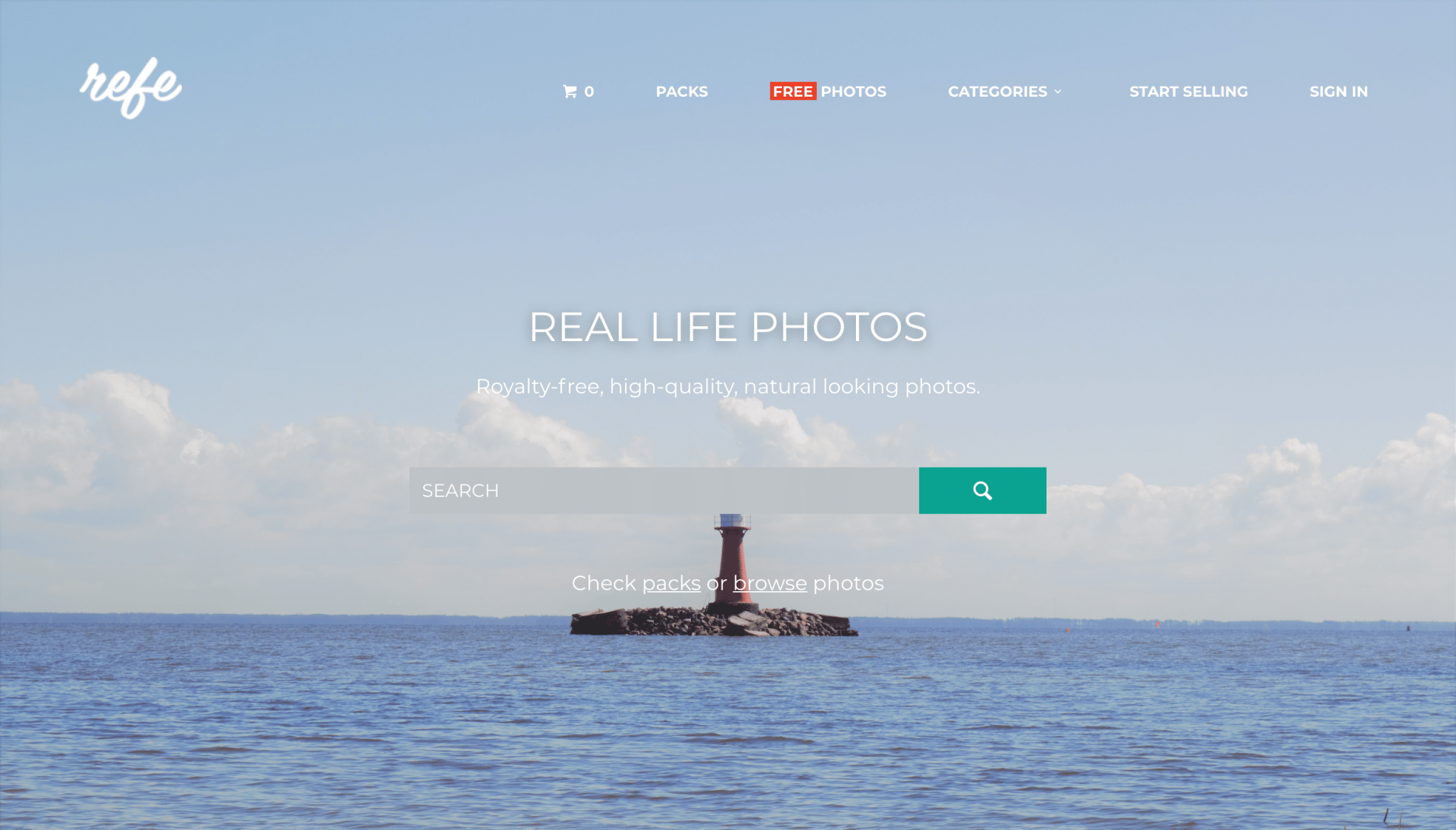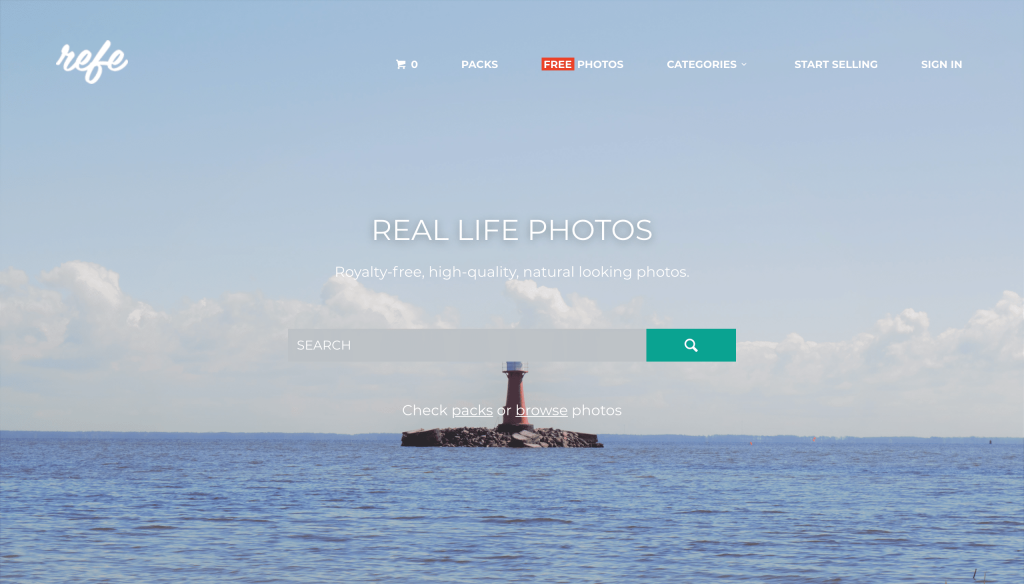 This site focuses on delivering free stock photos that don't look or feel like stuffy, staged images. Refe's photos all focus on technology, and of course, are all royalty-free.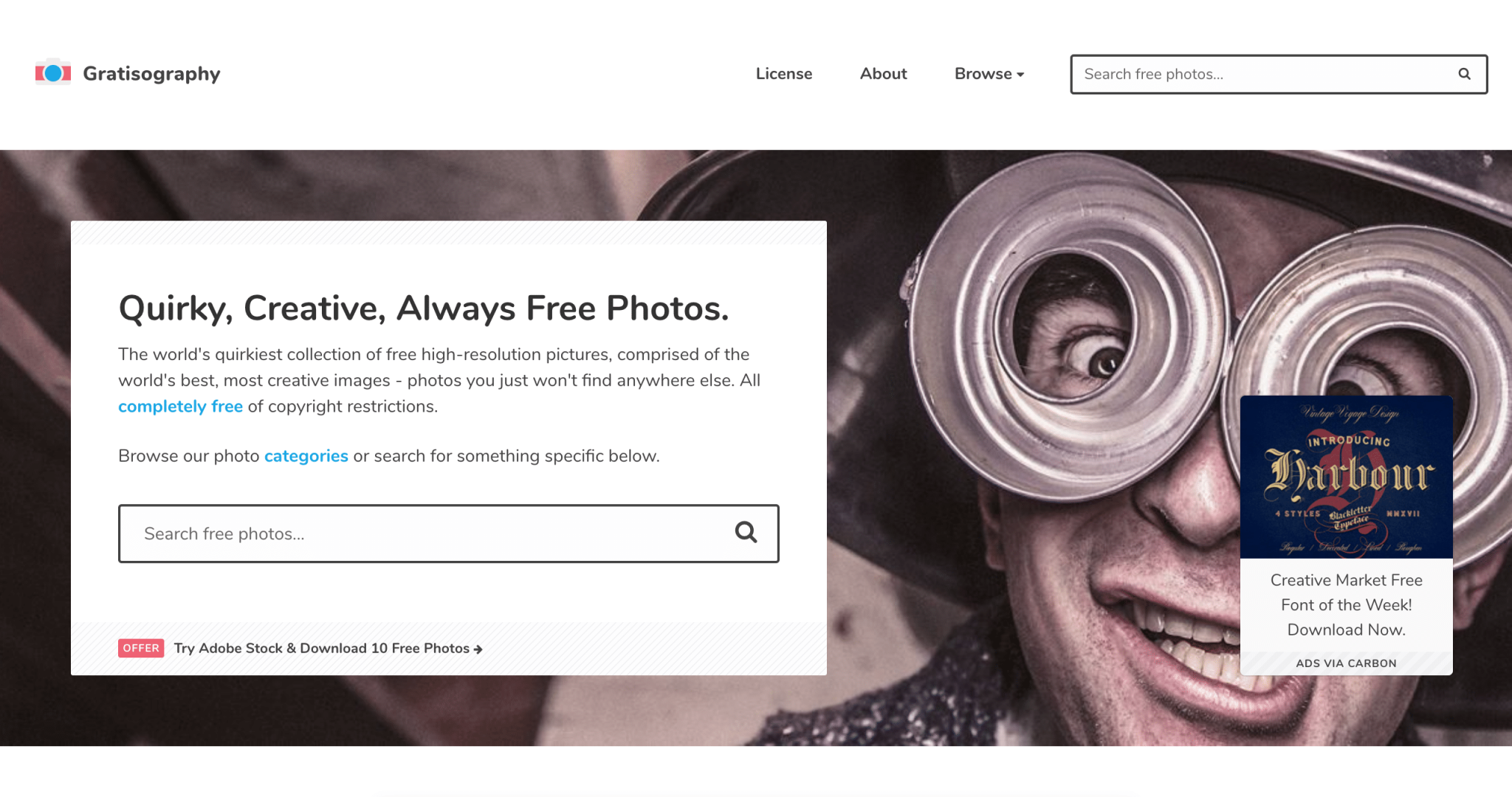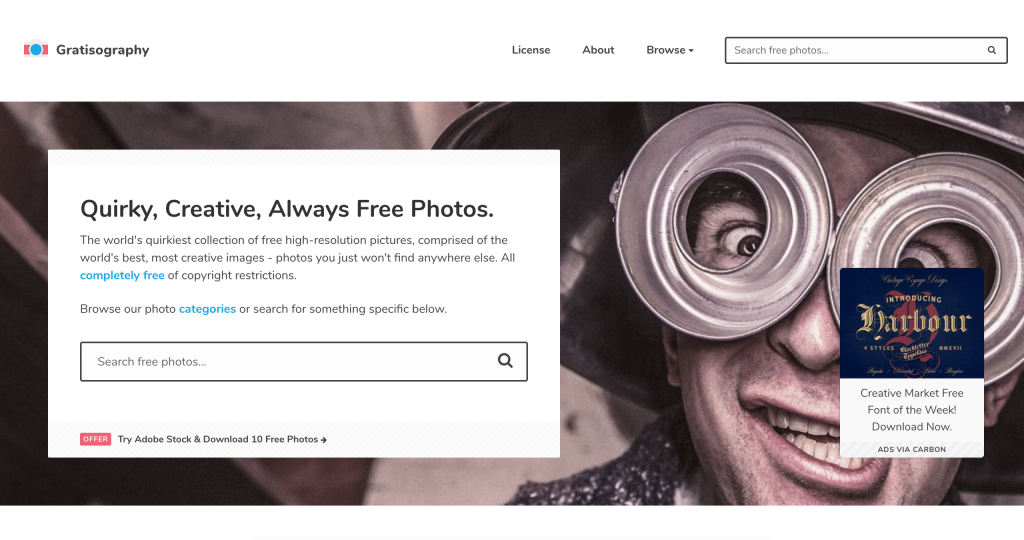 With photos by Ryan McGuire of Bells Design, Gratisography offers free images for personal or commercial projects. It boasts of being the "quirkiest collection" of stock photos, helping you stand out among the competition. The site is ever growing, adding photos weekly.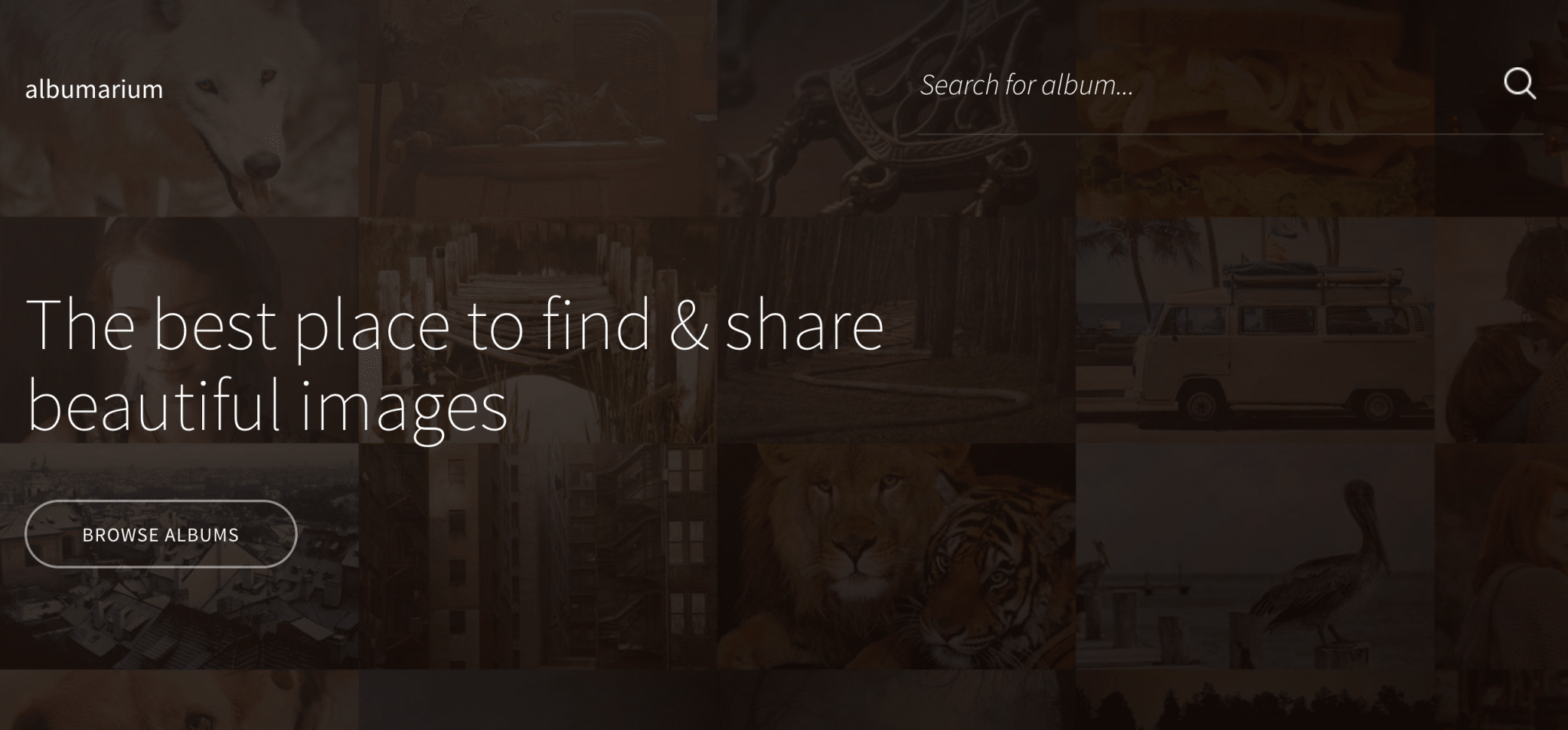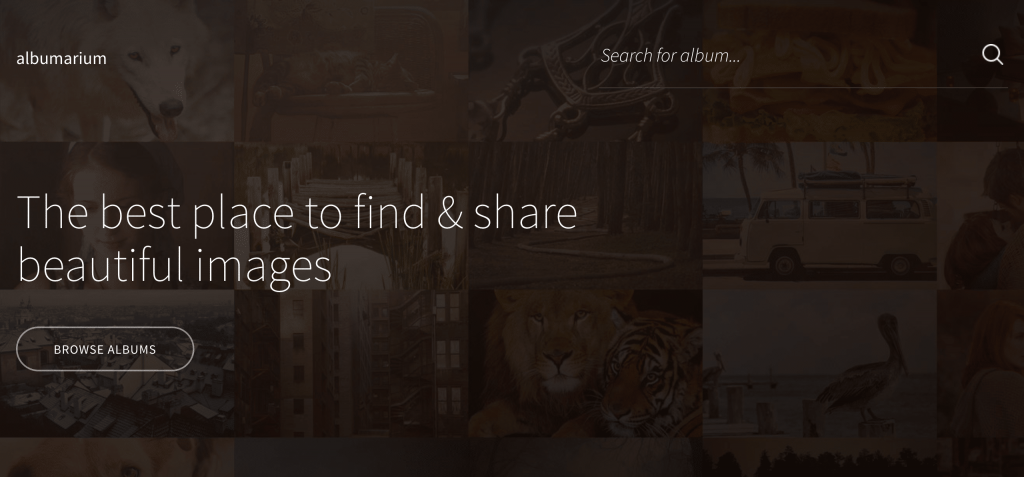 Utilizing the Creative Commons Attribution 2.0 license, this site organizes their free photos in easily navigable albums and categories. Whether browsing or searching by keywords, you're sure to find high quality, relevant photos.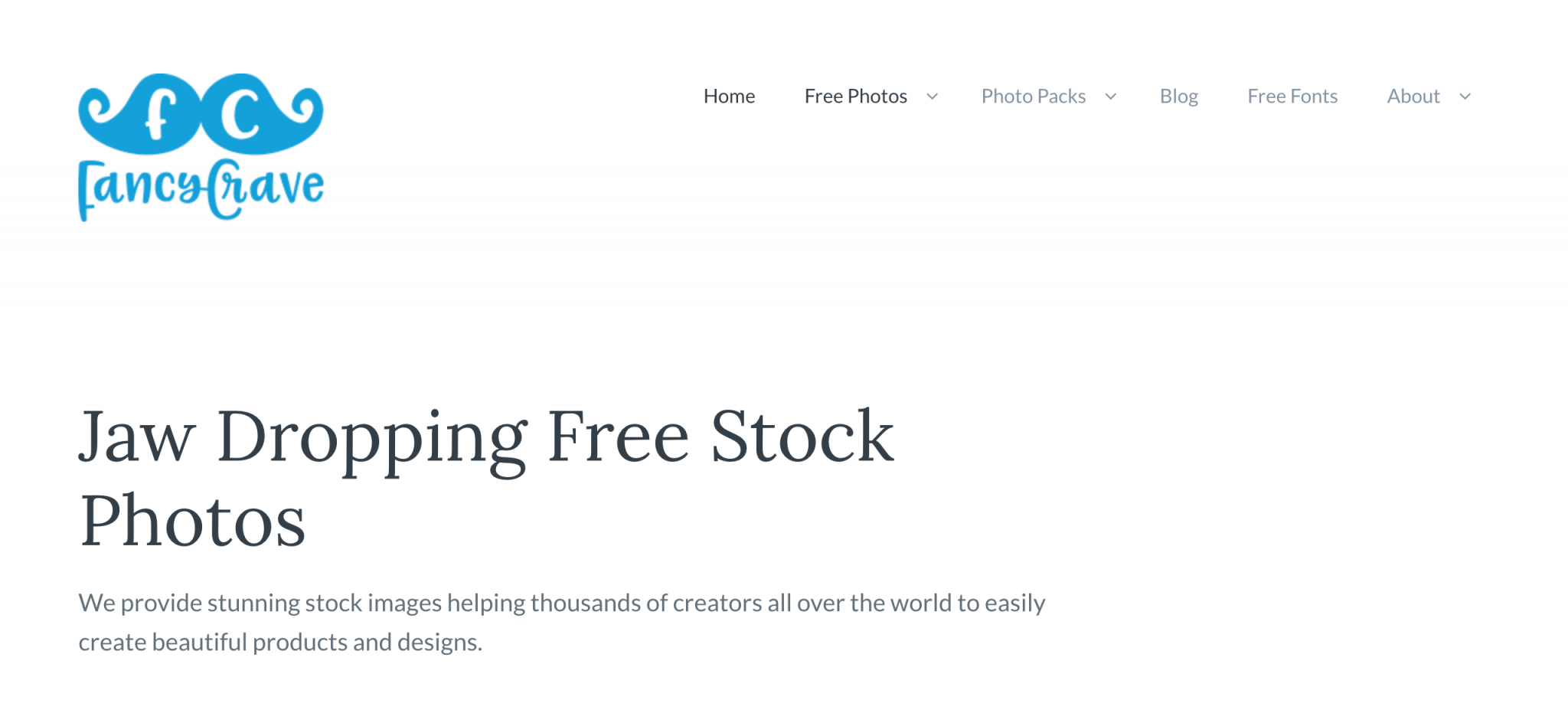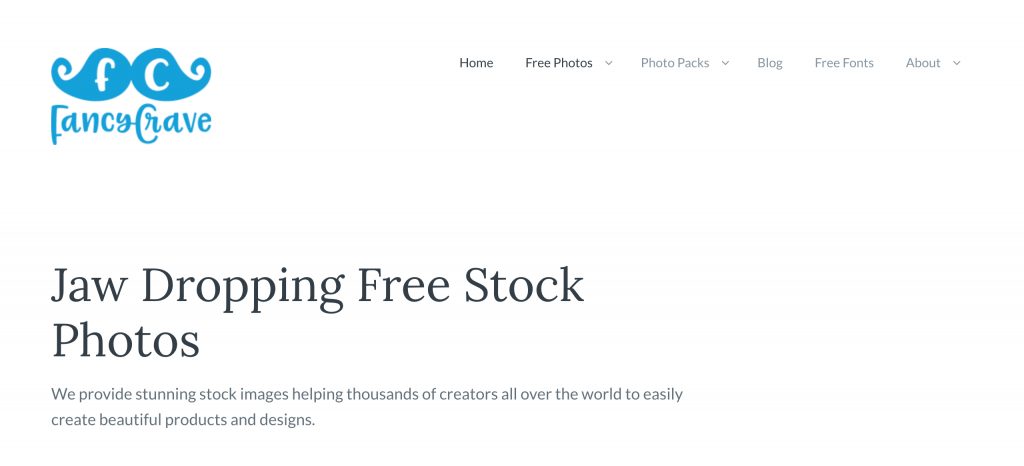 Fancy Crave focuses on delivering images best suited for social media campaigns and other marketing projects. All free under Creative Commons licensing, these "emotionally driven" photos are available for all commercial use.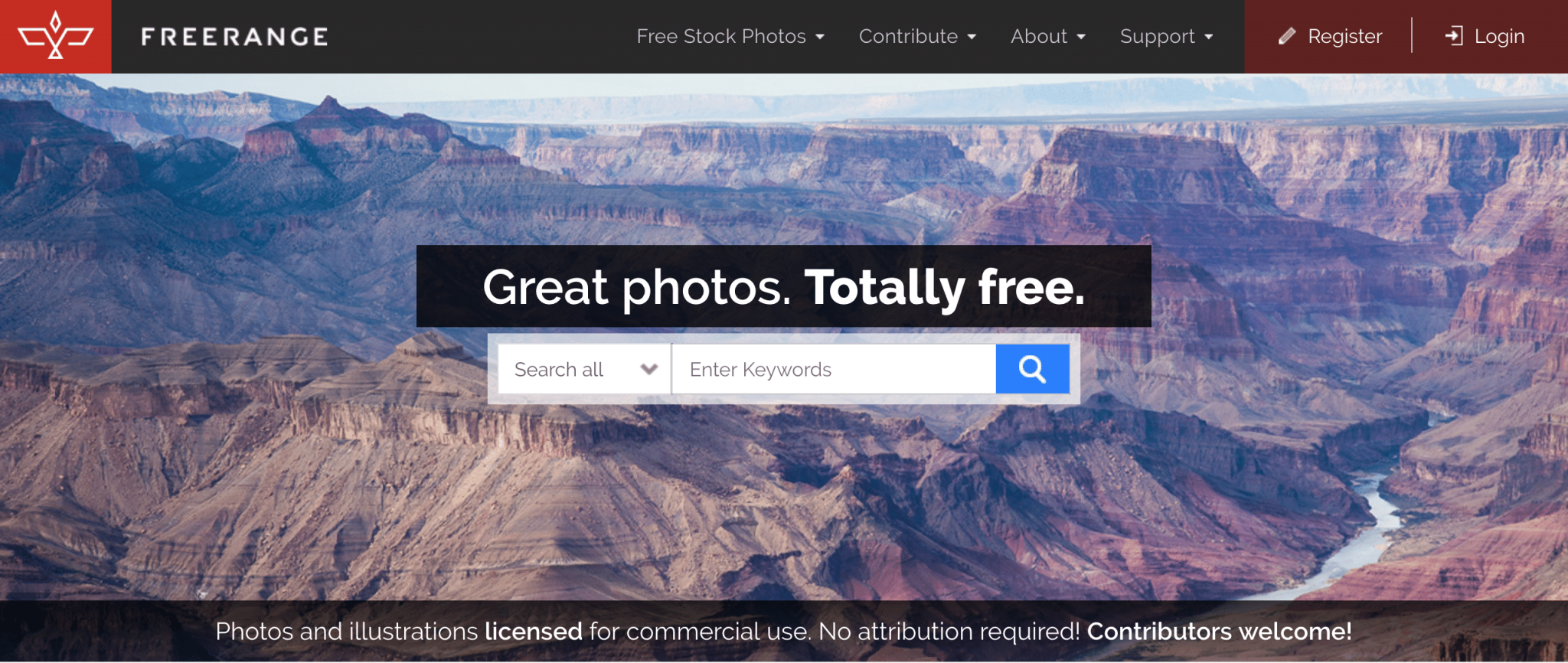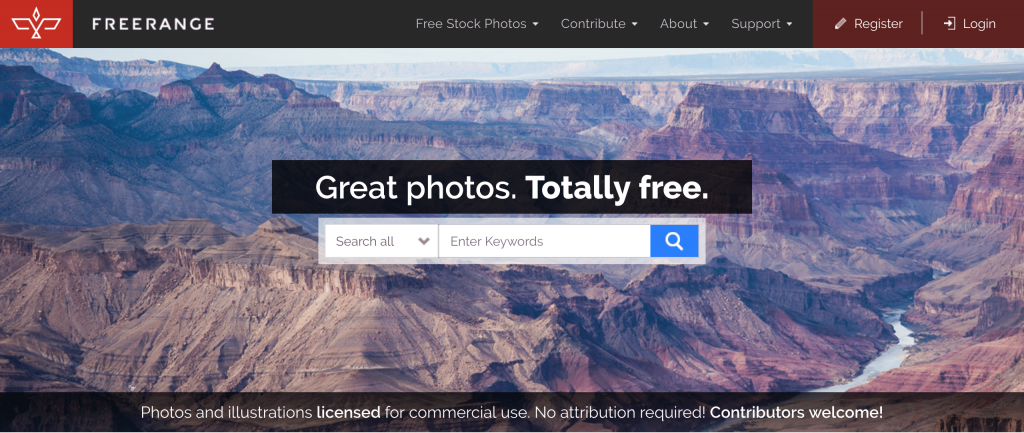 Free Range focuses on delivering high-resolution, professional photos by employing an in-house staff of photographers, as well as featuring work from a community of external contributors.


With a collection of photos perfect for startups and small businesses, Realistic Shots offers free photos for both commercial and personal use. They add seven new photos every week to build to their diverse database.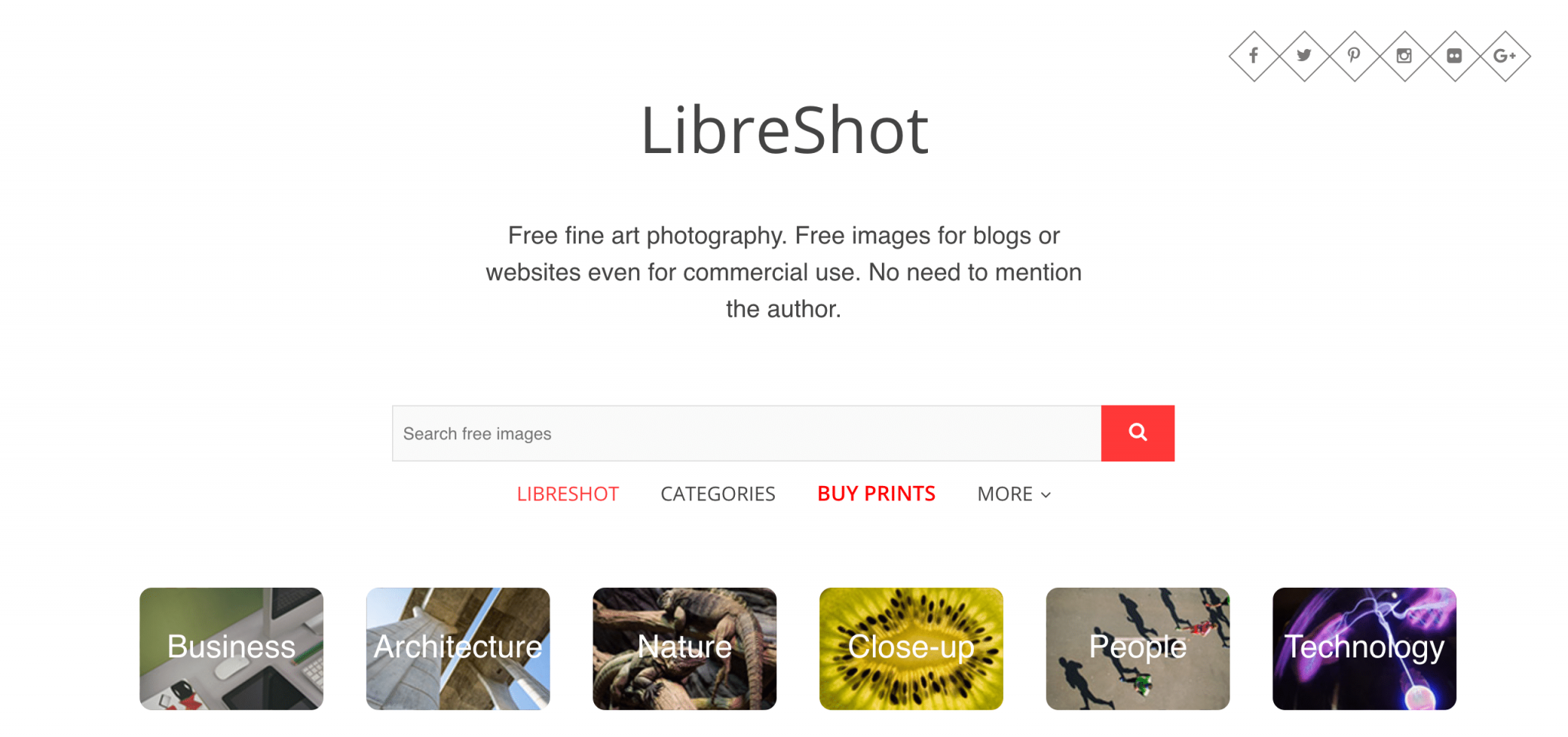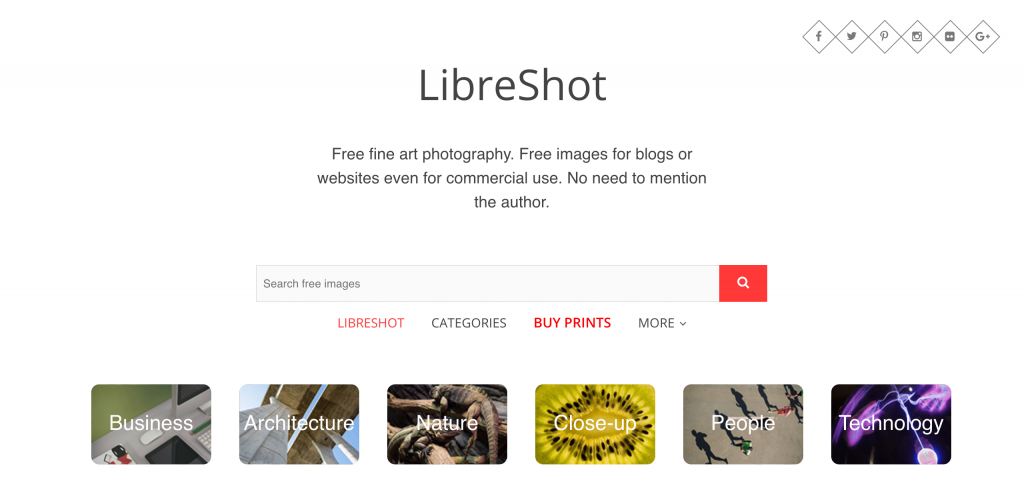 Libre Shot has a collection of aesthetically stunning photos, powered by Martin Vorel. Featuring a diverse range of images and perspectives, these graphics will enhance your online image.


Styled Stock is a collection of images targeted towards female-oriented businesses and business owners. With clean and aesthetic photos, all royalty-free, this site is a great resource for both commercial and personal use.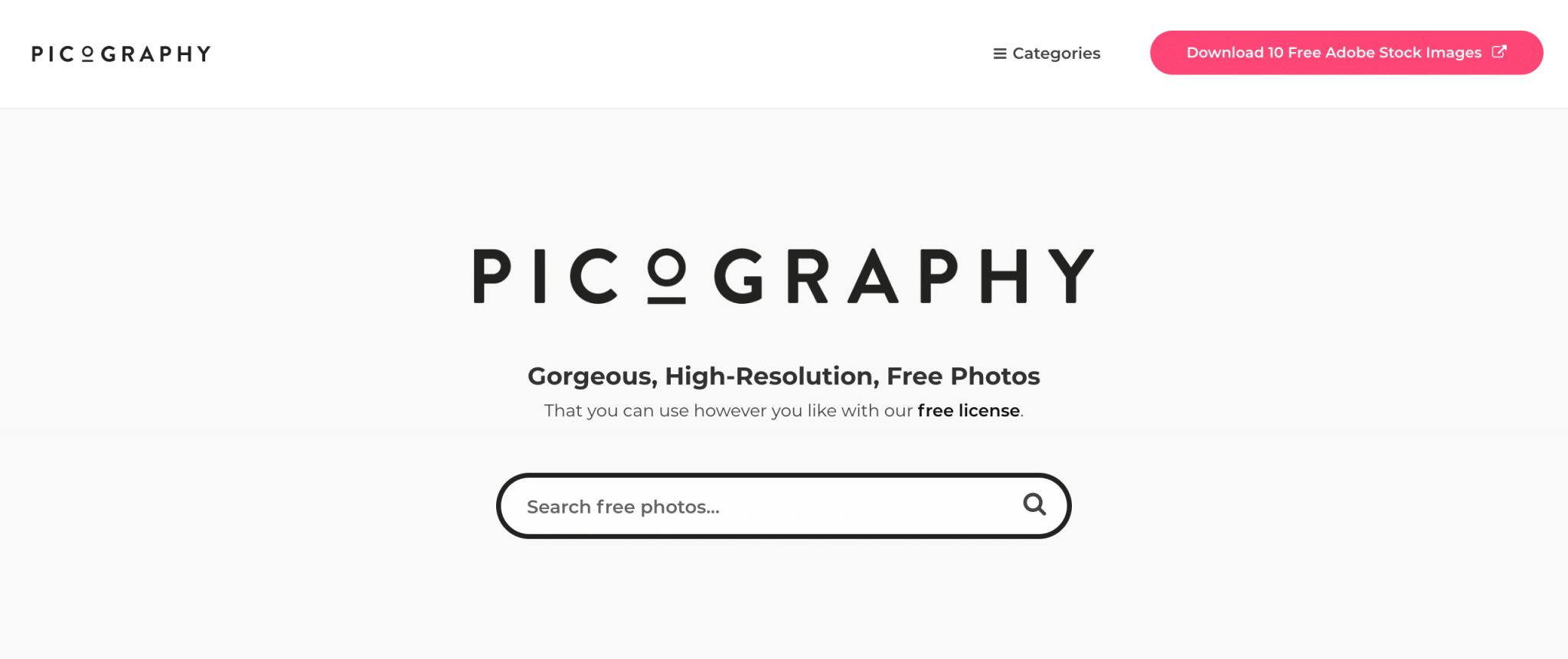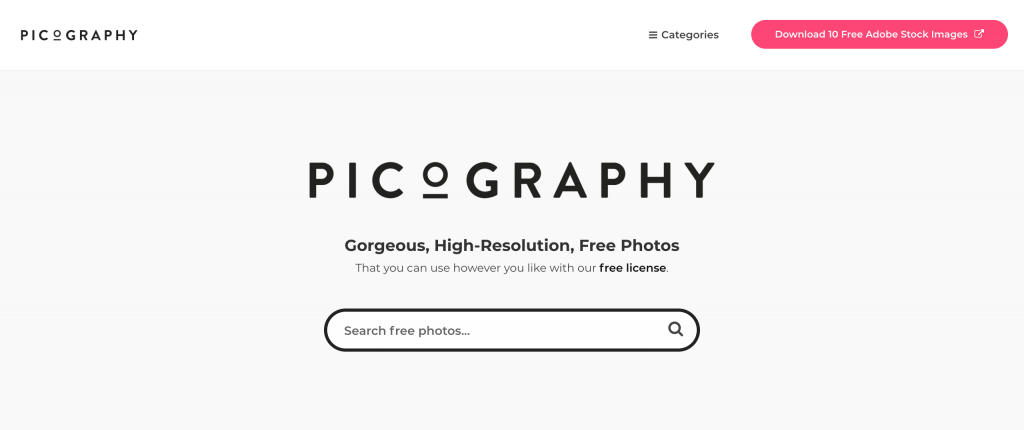 With all photos released under Creative Commons licenses, Picography is a great go-to for professional grade images. The collection is largely composed of photographer Dave Meier's work, with contributions by various other photographers.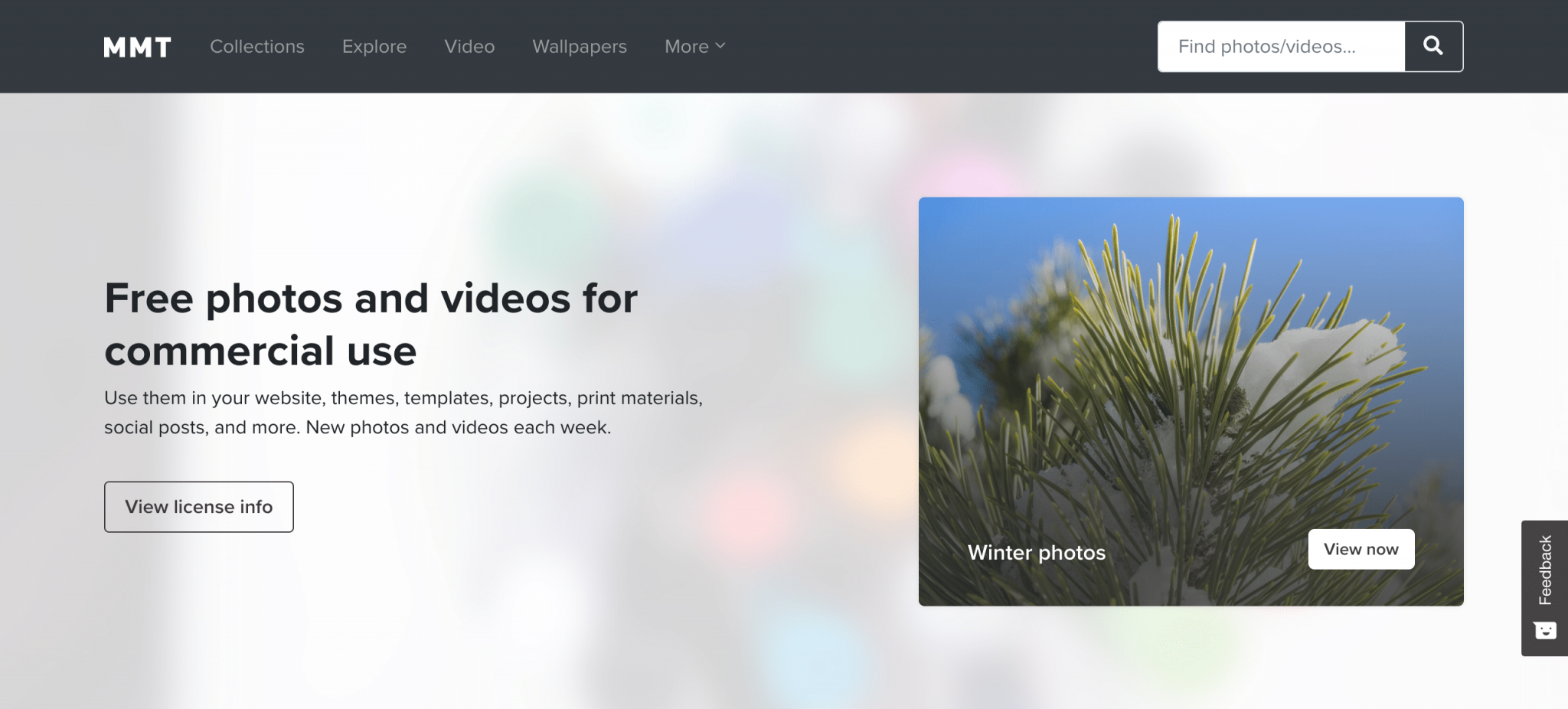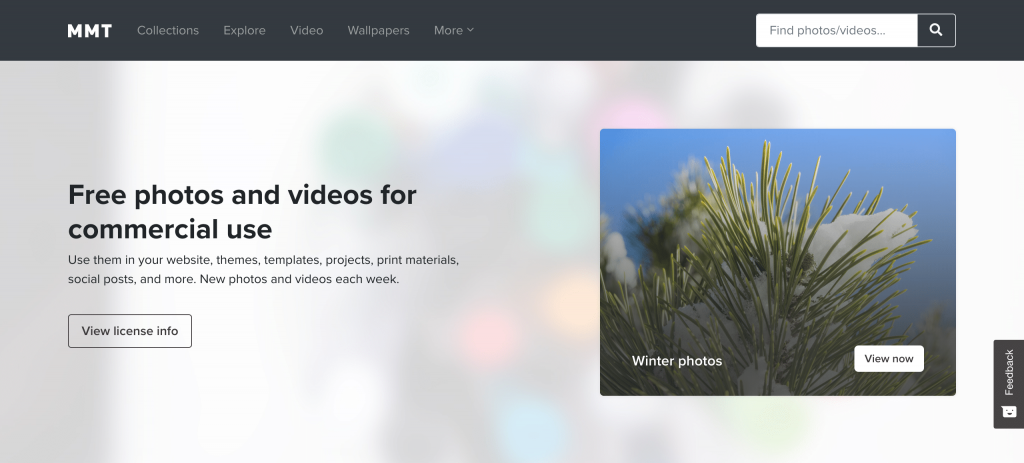 MMT Stock is powered by Jeffrey Betts, and largely features photos of computers, workstations, and professionals, making the site a great resource for startups and small businesses in the tech industry. MMT still has diversity though, with collections for a variety of subjects.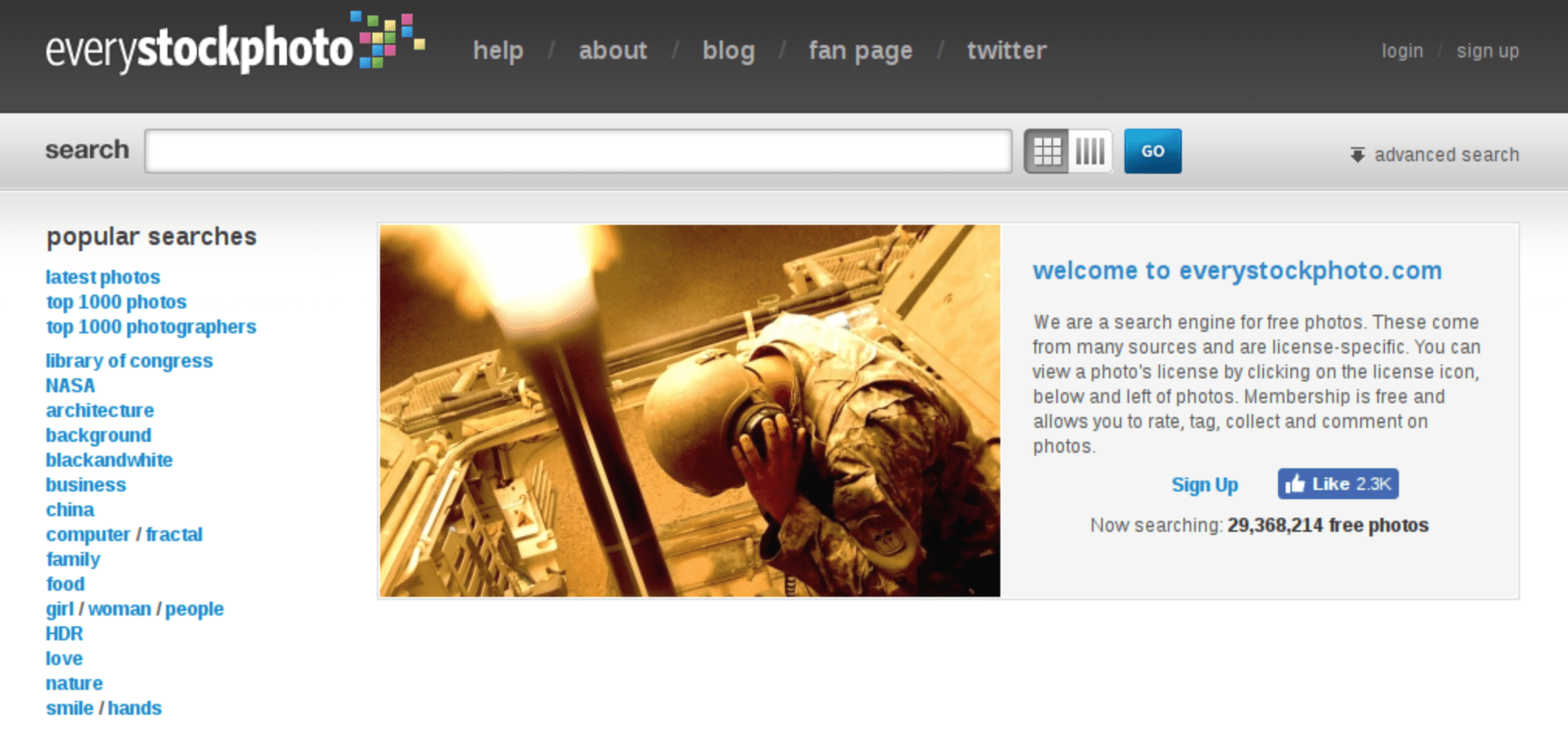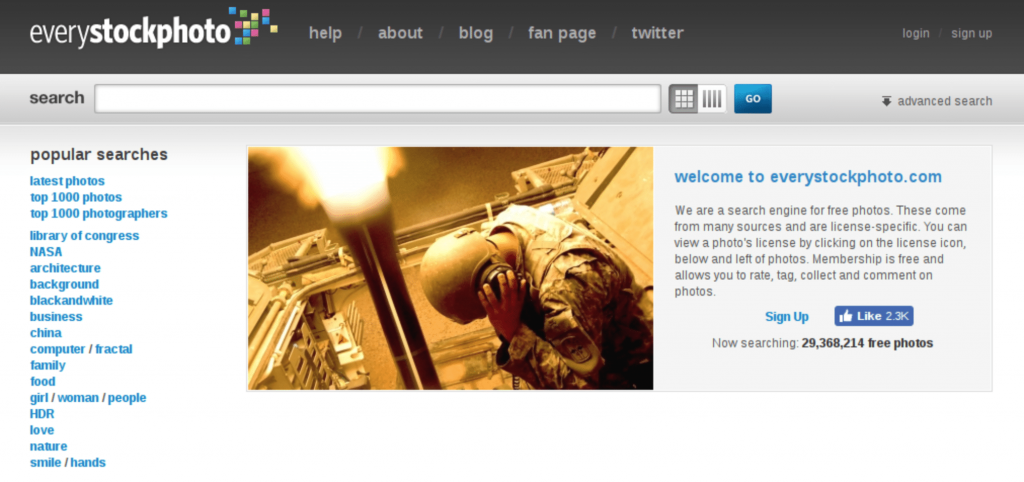 Every Stock Photo is a popular search engine for free stock images. They release their photos under 10 different licenses, so that all their photos are free of charge, and available to use in any setting.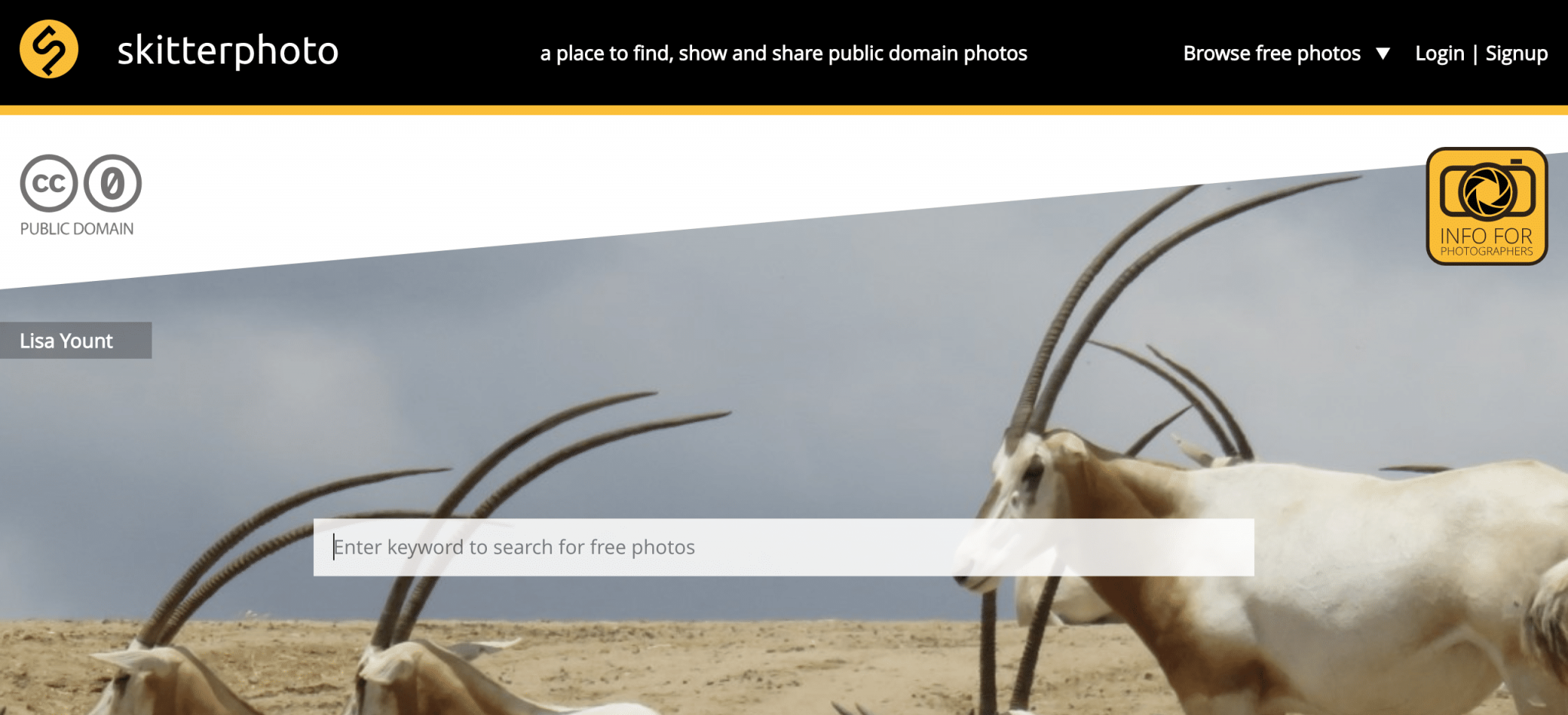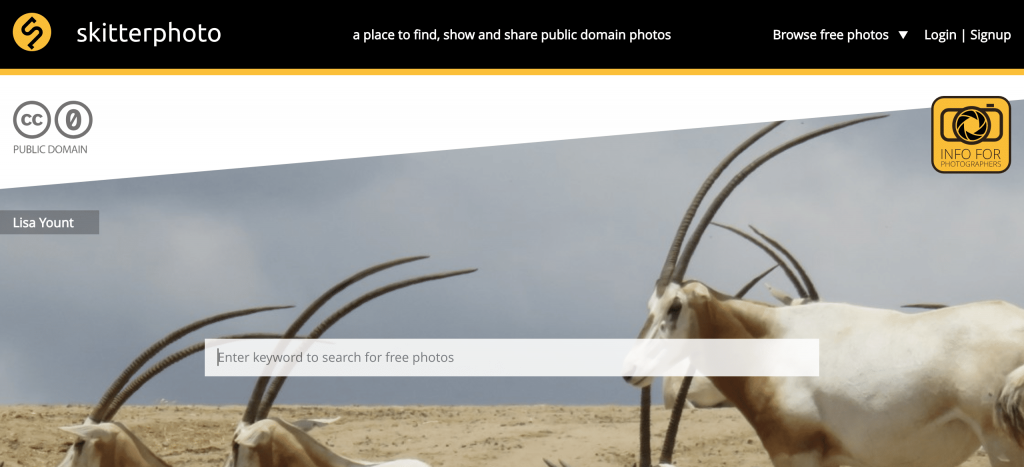 Skitterphoto's image collection is compiled exclusively by its owners' work. These authentic and styled photos are all released under Creative Commons licenses.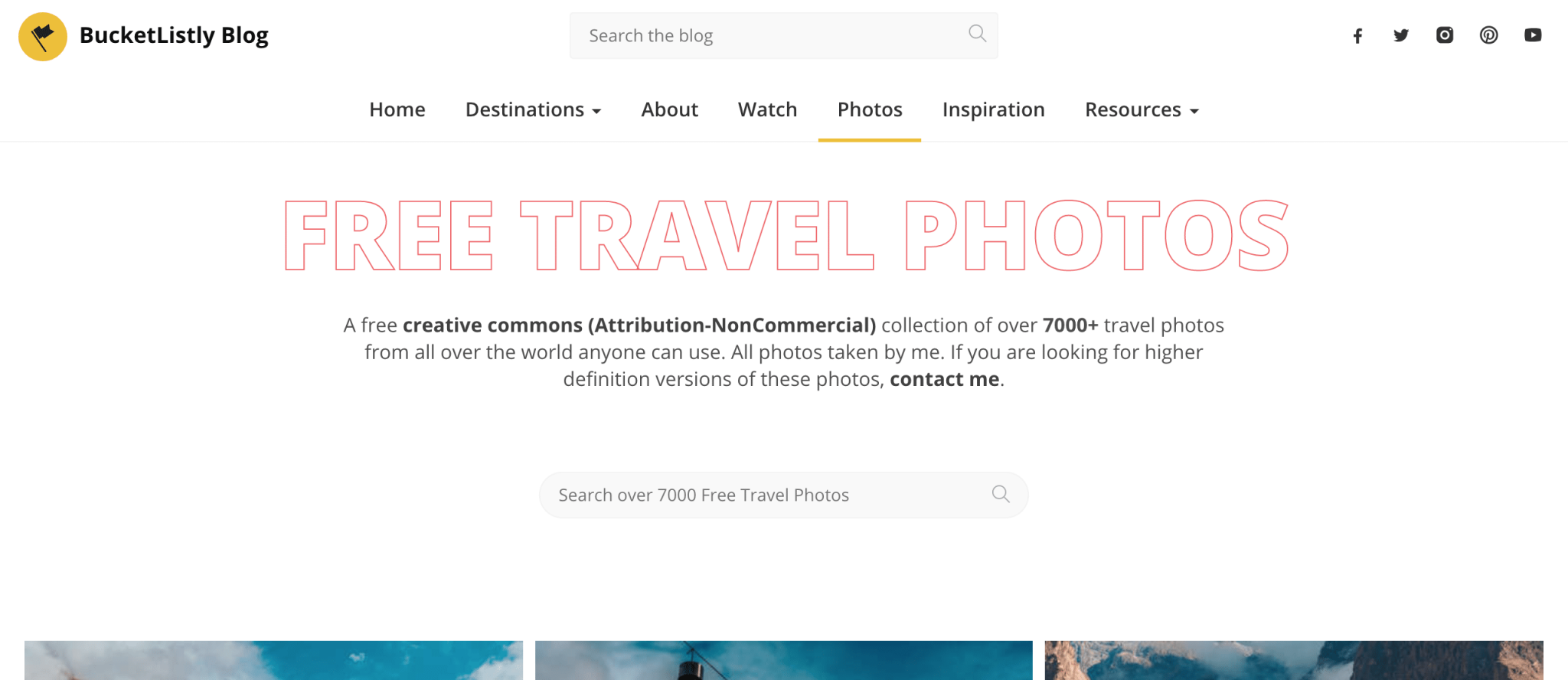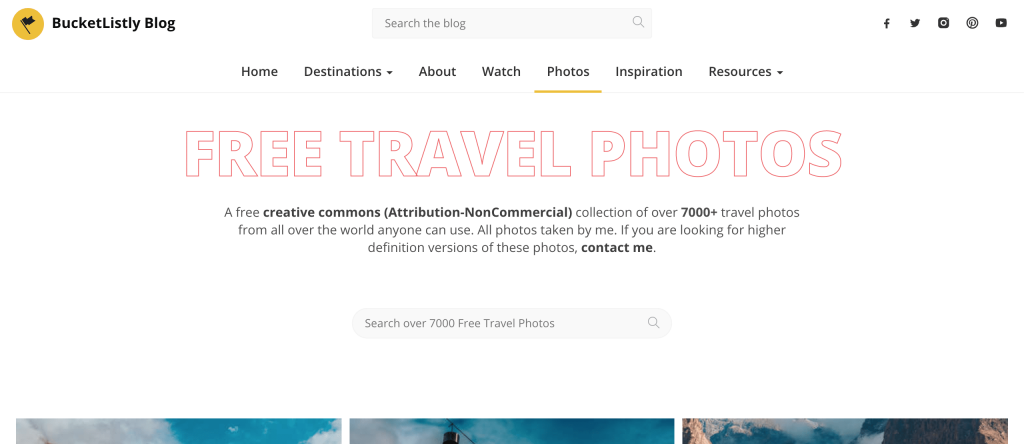 BucketListly's Blog is full of scenic landscapes for your use. Utilizing Creative Commons licensing, anyone has access to these stunning photos that inspire travel. These photos are great for the travel blogger and entrepreneur alike.



Unfortunately, the owner of the site, Nic, has passed away since its creation. All posted photos have been released under the appropriate Creative Commons licensing, and his family keeps us the site in hopes of contributing to the goals Nic had.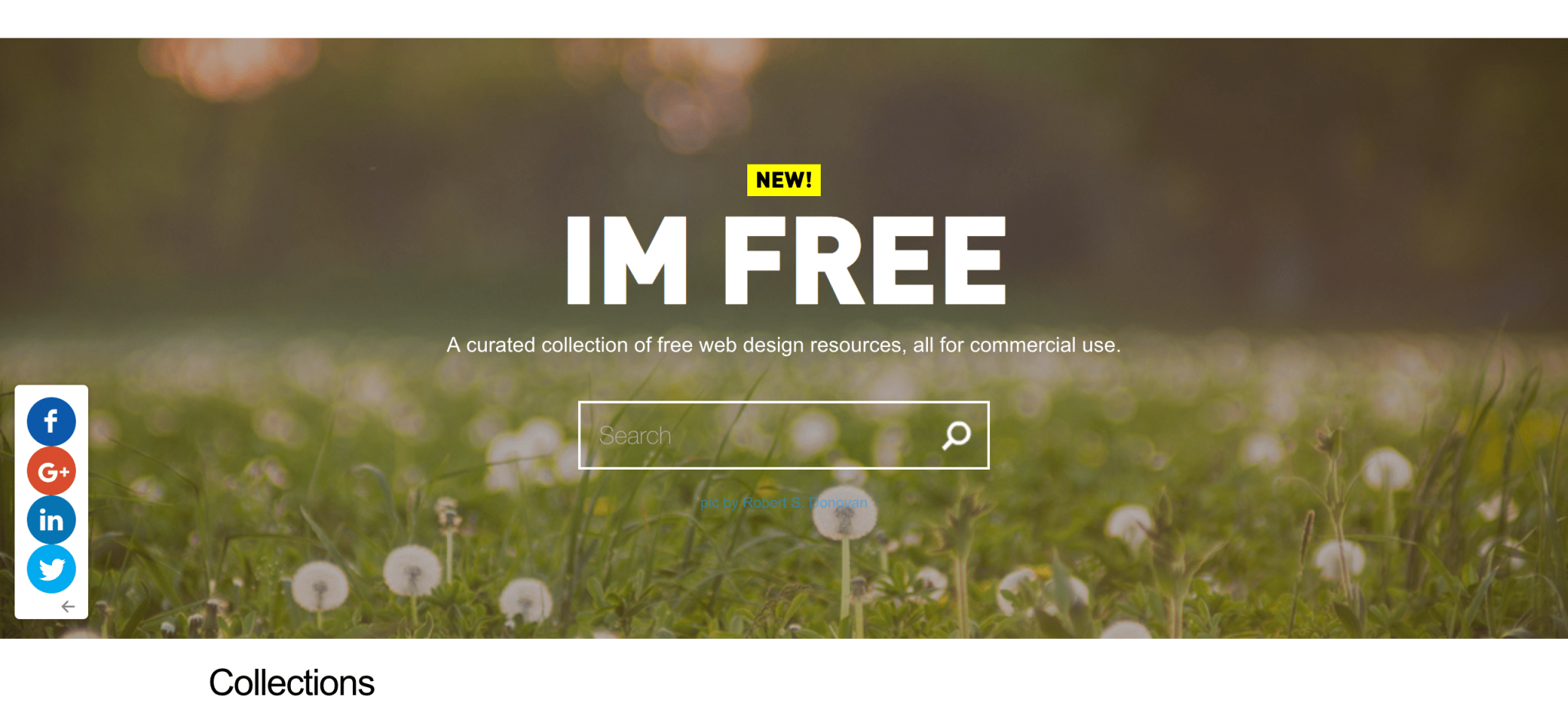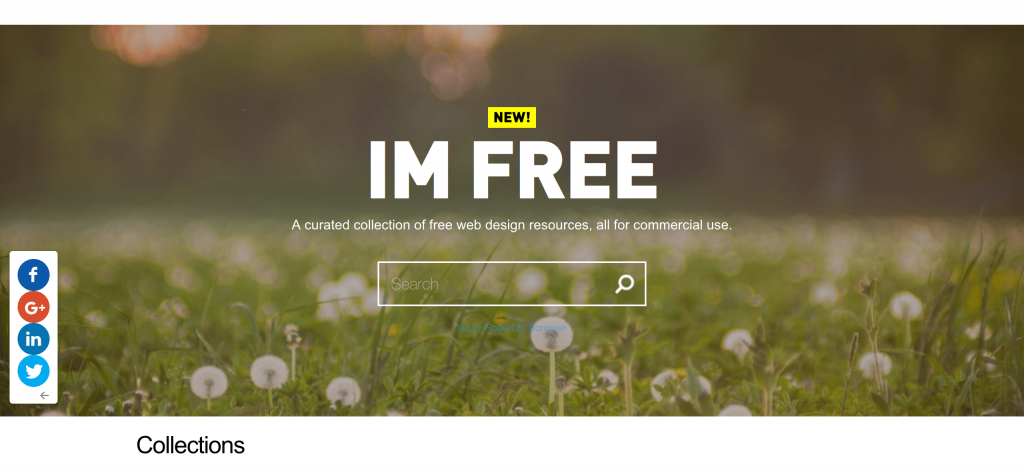 IM FREE features not only royalty-free photography, but graphics and icons that web designers and marketers can use freely. Their collections of largely generic photos work great for background images and banners.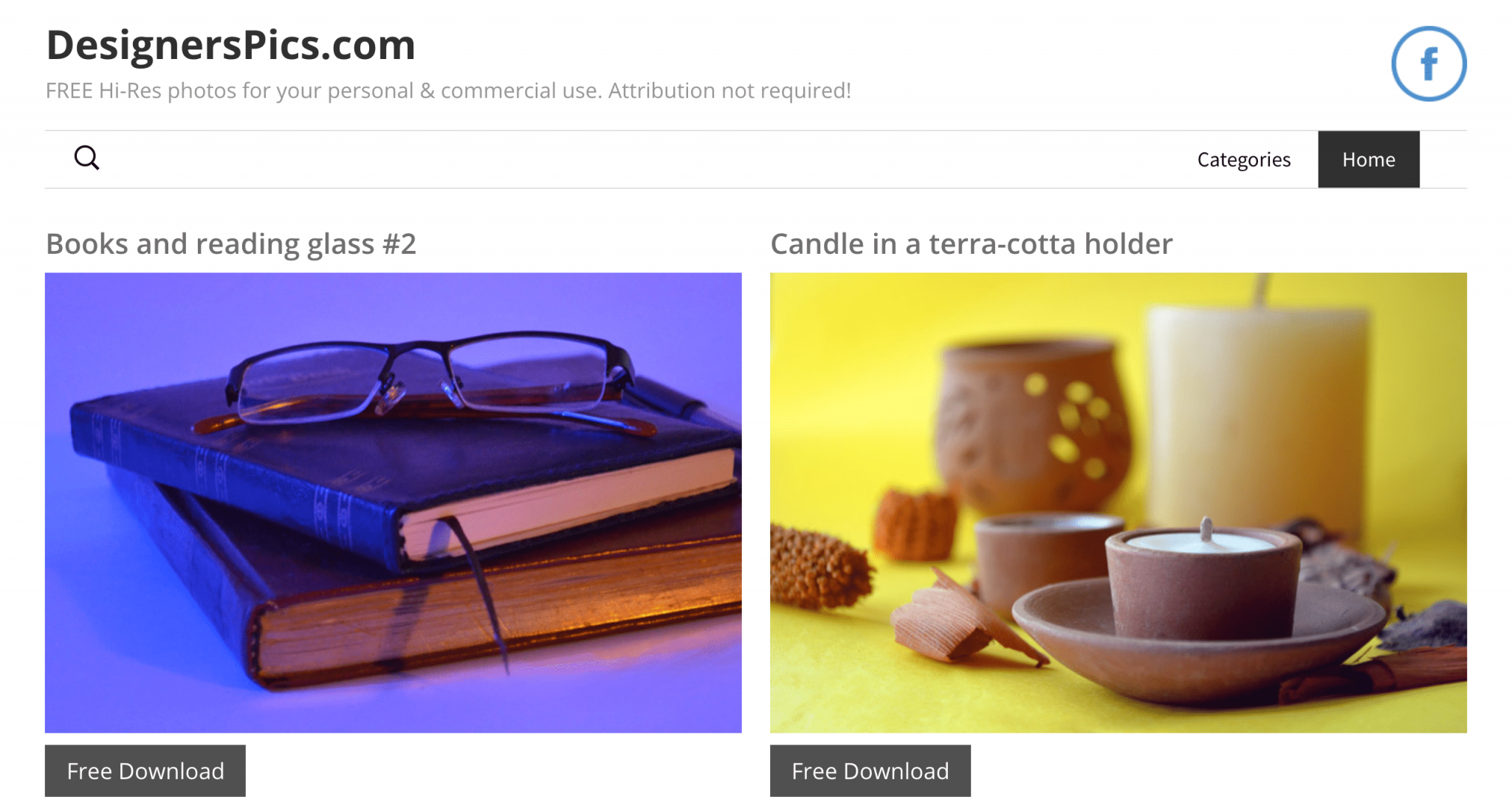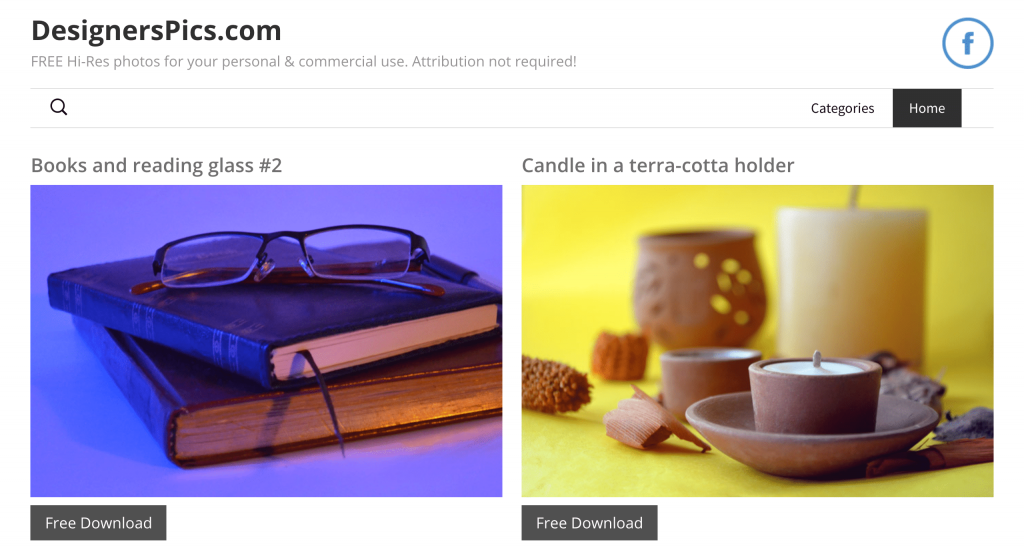 Designers Pics organizes their free images into industry-based collections, including fields like technology, food and drink, and e-commerce. Easy to navigate and with high-resolution photos, this site is a great find for free images.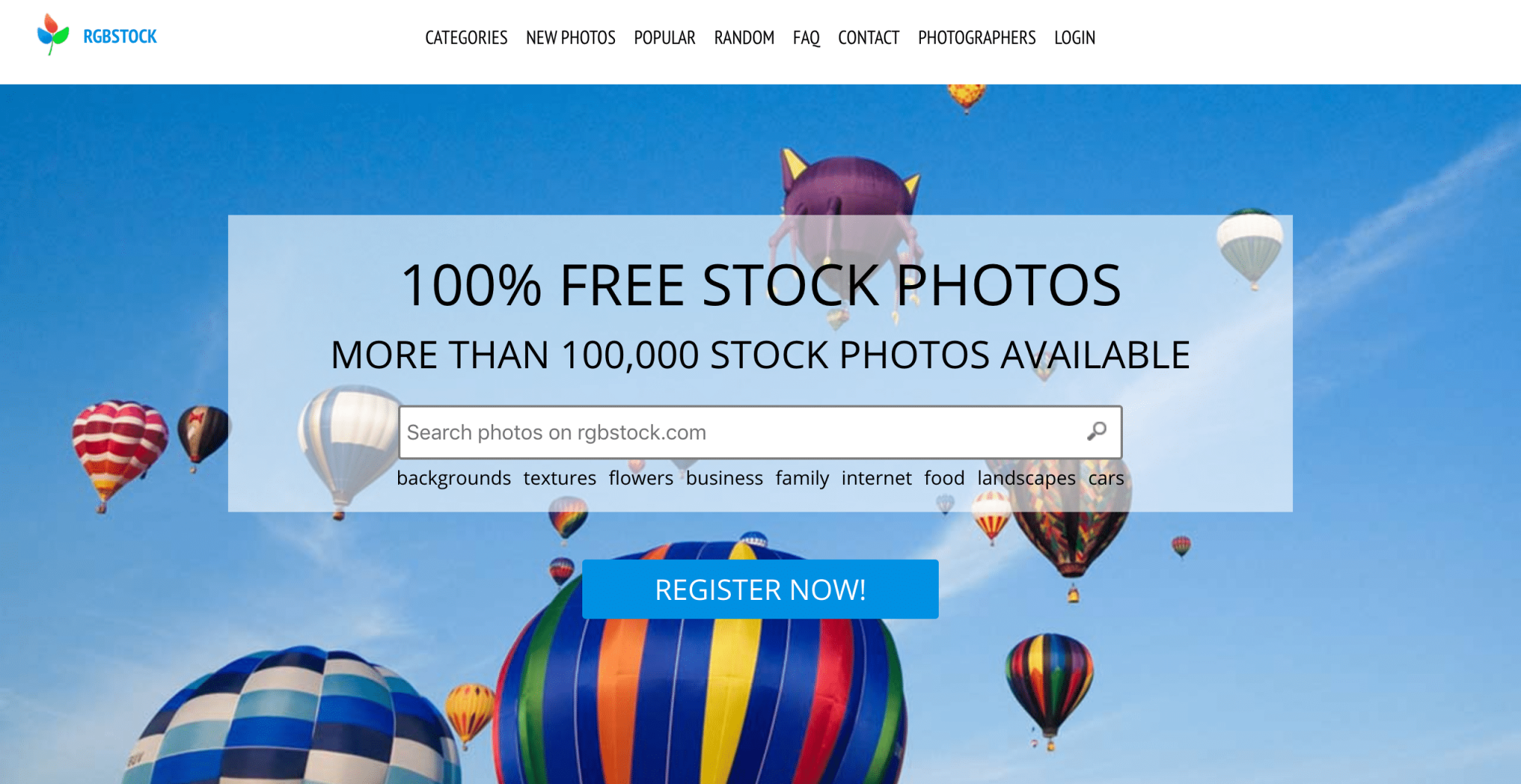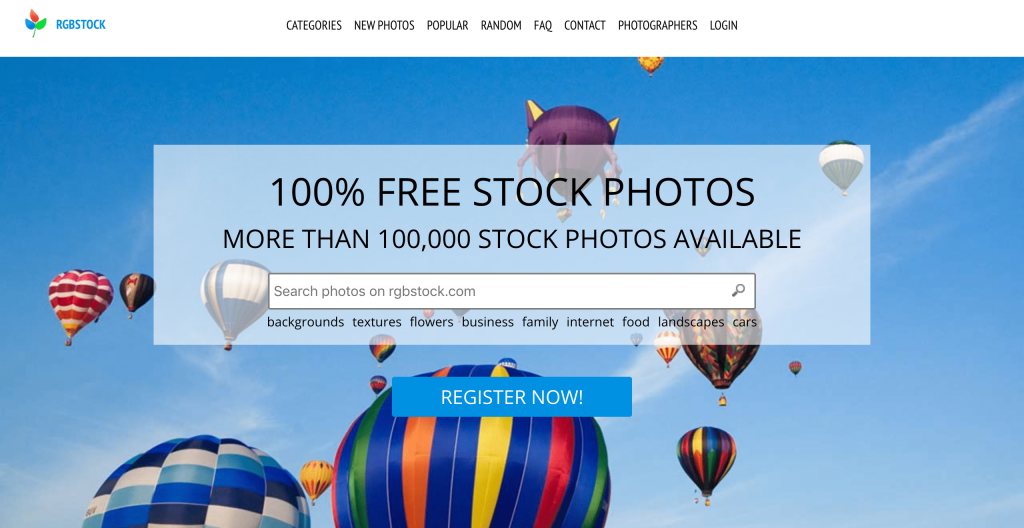 With over 10,000 copyright free photos, you'll be sure to find the image you need for your business. They also provide the feature of creating your own embeddable galleries for use in your business, you just have to register for a free account.
With these free stock photo resources, you'll have enough images to last your business a lifetime. Happy photo hunting!