Best for Landlords

Best for Landlords

RentPrep

FCRA certified agents
Customer service 7 days a week
No hidden fees

Visit Rent Prep

MyRental

Excellent pricing
Advanced compliance features
Customer service available most of the day

Visit MyRental

Transunion Smart Move

Multiple pricing tiers
Income verification
Access to FICO score

Visit MySmartMove
Real estate is an important asset to many business owners and investors. While it has many uses, many business owners purchase real estate to rent it for a profit. Many people erroneously believe that location is the biggest influencer regarding purchasing a rental property, but the tenant makes all the difference in the world.
Good tenants that are clean and pay the rent on time are real estate owners' ideal scenario. Conversely, tenants that don't pay and damage the property can cause irreversible damage to real estate investors. Therefore, it could be wise to use a proper tenant screening service, like any of the 6 options reviewed in this guide.
Pros and cons of tenant screening services
There are many various pros and cons of using this type of program which can be seen below:
Pros
Convenience

: Many old school landlords will perform a tenant background check by themselves to verify a tenant's employment, financial status, and moral character. Usually, these can take several days to complete the background screening and involves conducting in-person interviews, pulling credit reports, performing a criminal search, speaking with past employers, and chasing down public records. Fortunately, tenant screening services can take these tasks off a landlord's plate and ensure that a new tenant will be of high quality.
Speed

: Related to the above point, these services can accomplish what would take landlords and property management teams days to do. Another positive byproduct of this is that landlords can sign tenants quicker than those that use slower methods.
Reduced errors

: Real estate can be very complex and it has laws that constantly change, which can make it tough for a landlord to constantly keep on top of changes. Fortunately, many of these firms employ licensed real estate agents who are knowledgeable of these changes. For example, these workers are well versed in the Fair Housing Act and its sub laws. This will allow them to find quality tenants while being compliant with major regulations.
Cons
Added expense

: Tenant screening services can add another expense to a small business owner's overhead. For instance, the average application fee per tenant ranges from $19 to $50. This doesn't include additional fees for full credit reporting, income verification, researching eviction records, and landlord acceptance rate. These surplus charges can range from $20 to $40 for each service, which can add up over time. Therefore, it's wise to conduct thorough due diligence prior to selecting any tenant screening service to understand their price in relation to the value they provide.
Less control

: Many landlords are do-it-yourself individuals or DIYers, that like to remain in control in every step of their business. They even like to repair their toilets, dishwashers, and conduct background checks without hiring a professional. This is a noble mentality, but it enforces that using a third-party provider takes power from the landlord. This might be fine for those that like to outsource tedious tasks, but unsuitable for those that like to interview candidates in person. Many old fashioned landlords like to interview tenants in person so they can get a feel for them.
Impersonal

: Related to the above point, but tenant screening services treat applicants like numbers, not people. So, if an otherwise good tenant possesses a less than perfect credit profile, the screening service could reject them immediately, without assessing other important personal information about the person. This could allow qualified tenants to slip through the net.
---
RentPrep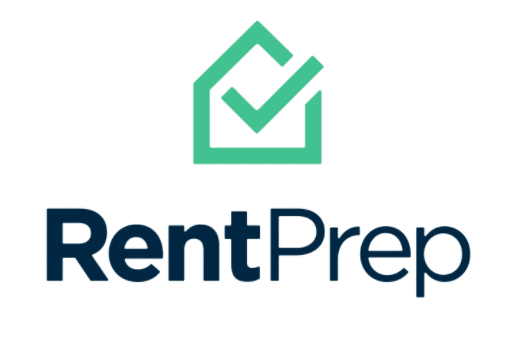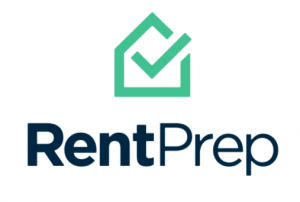 Features
RentPrep is another tenant screening service, but it stands out from the rest as it uses FCRA certified agents to help interpret background checks in real-time with no additional fee. This service could be a great fit for those that need extra assistance, are beginners, and want a human touch. Also, this firm is associated with many premier organizations like the National Apartment Association (NAA), National Association of Professional Background Screeners (NAPBS), National Consumer Reporting Association (NCRA), and TransUnion Credit agency. These associations give it social proof and enforce that it's a reputable firm that has many tenant credit connections.
Like other firms, RentPrep offers credit reports, income verification, eviction reports, and other standard features. However, they go above and beyond by offering an enterprise package, which helps landowners with over 50 properties conduct tenant screening at a volume discount. Every enterprise package client has a unique program tailored to their needs, which includes being able to access a dedicated account representative.
Price
RentPrep has affordable pricing considering the additional features they give property owners. For example, not every tenant screening service lets each customer review their data with an FCRA certified agent. Also, many services don't have an enterprise package for large portfolios and this package's pricing varies based on the user's background.
RentPrep has two fundamental packages: RentPrep Background Check ($21 per applicant) and TransUnion Full Credit Report ($40 per applicant). The RentPrep Background Check has the lowest pricing of any company on this list, but it doesn't skimp on value. For instance, this package includes eviction data, notices on bankruptcies or tax liens, address history, and Social Security Number (SSN) verification.
Each client can add a nationwide criminal search to the RentPrep Background Check for $6 per applicant and a credit check for $11 per applicant. The nationwide criminal search add-on also includes homeland security and sex offender background checks. The TransUnion Full Credit Report package has built-in credit reporting, but users will lose access to the tax liens and bankruptcy search options. It also uses TransUnion to pull credit reports which will be considered soft pulls if the tenant initiated it.
Customer service
RentPrep has a variety of customer service channels which include live chat, email, and phone service. Best of all, it has phone service available 5 days a week, Monday through Friday 9 am – 5 pm EST. However, its support hours are Mon-Thu: 9 am – 7 pm EST, Fri: 9 am – 5 pm EST and Sun: 10 am – 3 pm EST. Having support that's available 6 days a week is very convenient even if the hours are shorter on the weekends.
RentPrep has a 4.9-star review out of 60 reviews on its Facebook page. Many reviews mention that the service was smooth, quick, and answered many questions. Also, a major selling point was the fact they had FCRA certified screeners to guide clients through their issues. Lastly, RentPrep is an ethical company that doesn't have negative reviews for hidden fees or misleading sales literature.
See the full review of RentPrep here.
---
MyRental

Features
MyRental is an online tenant screening service that helps realtors, property managers, and landlords screen tenants exclusively online. It's a powerful technology platform that is backed by Corelogic, which is an established real estate database. In fact, it has one of the best reputations in the industry as the databases are updated 24/7 and go through various quality control procedures to ensure the data is secure.
Besides offering the basic features like eviction checks and multi-state background checks, it also provides users with more advanced benefits like FCRA approved denial letters. The FCRA or Fair Credit Reporting Act is a law that applies to businesses that use applicant credit history and various personal data to conduct background checks. Its main purpose is to prevent discrimination that may occur during the hiring and rental procedures. MyRental also offers other features like letting landlords verify SSN or Social Security Numbers, applicant employment, and any sex-related infractions.
Price
MyRental offers three premier packages at affordable packages which are at a flat rate per applicant. These packages are the basic, premium, and premium plus plans which cost $19.99, $29.99, and  $34.99, respectively. Each option has fundamental offerings like credit reports, eviction history,  and the automated FCRA adverse letter. However, the premium packages have more in-depth tools like employment verification and renter pay option. The renter pay option is a convenient add-on that lets applicants pay their own fees online.
The premium plus package has all the features of the first two plans, but also includes the landlord acceptance rate and location score comparison. A landlord acceptance rate shows the percentage that the applicant has been rejected by landlords in the past. The location score comparison compares the tenant's score in relation to tenant score averages in the local area. Several factors impact the tenant score like payment history, eviction notices, employment history, and sex offender status.
Landlords that want basic screening process services can choose a la carte reports like a credit or eviction report which costs $14.99 and $7.99, respectively. Having these options will help budget-conscious landlords only use the tenant screening reports that they need.
Customer service
Customers have the option to either contact MyRental via online chat, phone, or email during the week. The customer service hours are 8:30 to 8:00 PM EST Monday through Friday and 9:00 AM to 6:00 PM EST on Saturday. Besides this, MyRental also has helpful content on its FAQ and blog section, which can help users find the answers to their questions.
MyRental has an A- score on the Better Business Bureau and has been accredited since 2017. While it has a good reputation for quick and helpful service, it does have a few negative reviews. Some of these complaints mentioned hidden fees and hesitation to provide refunds. One previous customer stated that the rental history report only mentions past rental history that was submitted through TransUnion, which is a large credit reporting agency.
---
SmartMove
Features
SmartMove can be seen as a more complex version of MyRental. For example, it offers three pricing tiers, but some tools such as the income verification features are more complex. The income verification tools go the extra mile and dig deep into an applicant's financial history. So, landlords can use this to see if an applicant's income claims are truly accurate. It will review all financial records, behaviors, and various income sources, which will tell the landlord if it's prudent to ask for proof of income. Proof of income can include current pay stubs and tax returns. It's also similar to National Tenant Network as it provides landlords with a total applicant score which is based on a TransUnion report of over 500,000 resident records. After calculating this score, SmartMove will either recommend for the landlord to accept or deny the applicant. However, landlords that use SmartMove will be able to see a candidate's FICO score which is more convenient than other options.
Price
SmartMove has three pricing tiers which are the basic, basic plus, and premium plans. These cost $25, $38, and $40 per screening, respectively. These price points are more affordable than alternatives that charge upfront membership fees with add on services. However, landlords that need the basics like one simple report might be better off using a service that doesn't have upfront fees and low per report pricing as seen with MyRental.
The basic package includes the credit-based rental score and a national criminal background report. The basic plus deal adds on the full credit report and national eviction report. Lastly, the premium plan has all the features of the former two but also includes income verification tools, which are very in-depth compared to what other competitors offer. The basic plus and premium plans use TransUnion to pull credit reports and these are considered soft pulls as they're initiated by the tenant. Lastly, these features can be paid for by either the tenant or landlord.
Customer service
Its customer service has decent reviews, but one of the biggest drawbacks is that it doesn't have a phone or chat-based support, which can be a deal-breaker for those looking for more human connection. However, it does let customers ask for inquiries via the contact form. Some users thought that the team answered the form-based inquiries in a helpful and prompt manner. Also, others liked that this company uses TransUnion, which is a premier credit reporting agency.
Per Biggerpockets, it has poor feedback for some refund and buggy system mistakes. However, a client representative was active on this forum and offered to refund the entire amount based on this mistake. This shows that this company wants to do right by its customers by saving face.
---
LeaseRunner
Features
LeaseRunner is another tenant screening service that differentiates itself by having a la carte or report based features. Unlike other options, it doesn't have packages that have one time fees for various tools. Instead, they charge fees per applicant for a plethora of solutions like credit and eviction reports. This feature can be very useful for those that are on a budget and are looking to bootstrap costs while searching for great tenants.
It also provides free tools like automated rental ads to sites like Facebook, Twitter, and Craigslist. These can be very useful as many potential renters scout out Craigslist and Facebook groups prior to going to large sites like Zillow. Landlords can take advantage of another free tool, which is the digital rental application. Since most people have smartphones; they can sho
Price
While this tenant screening service has many free and low-cost tools, it would be the most expensive option if a landlord decided to buy every separate report as the total balance would come out to $91 per applicant. This can be cost-prohibitive for some, which is why either buying separate reports or looking for good bundle deals like the ones at RentPrep might be optimal.
As for pricing, it charges $20 per credit report, $15 per criminal report, $10 per financial report, $12 for eviction history, $30 for digital lease with e-signature, and $4 for online rent payment. Also, it does offer two free tools which are automated social media ads along a simple online rental application.
Its credit report tool is very robust as it verifies employers as well as previous address information. LeaseRunner also conducts soft pulls through Experian, which won't damage prospective tenants' credit scores. The online rent payment function is also very convenient and affordable as it only charges a $4 transaction fee. This is much better than standard payment processors like Paypal that charge at least 3% of the transaction!
Customer service
LeaseRunner also has an intricate support system that has many helpful articles that answer common questions. Similar to competitors, it does offer email and phone-based support which is available Mon-Fri 8 AM – 5 PM MST. Unfortunately, it doesn't provide support access via online chat nor employ FCRA-licensed assistants. These two features could really help this business serve more clients and rise above the competition.
Per its review section, this vendor has a 4.6 star rating out of 85 reviews. Most reviews stated that the services were easy to use and comprehensive. Its customer service received good reviews for being quick, friendly, proficient, and for having good communication skills. Many companies have automated customer service or have outsourced it to overseas workers with limited English skills. Both of these strategies can aggravate customers and cost the company more in the long run. Luckily, LeaseRunner avoids these mistakes by hiring US-based, English speaking representatives.
---
TurboTenant

Features
This vendor is different from the rest as it allows landlords and investors to post their listings for free on the platform. However, it charges either $35 or $45 per applicant fee, which is paid by the prospective tenant. Also, landlords can create flyers and other marketing brochures that will advertise their listings. Related to this, each advertisement will be pushed to other real estate websites like Realtor.com, Apartments.com, and many more. In fact, it boasts that landlords that use TurboTenant generally average 22 leads per property. Like many of the companies on this list, it prides itself on simplicity by having an online application that streamlines the process for both parties.
Its listings are designed fairly similar to the ones on Zillow as they can show the monthly price, lease terms, building history, and pet policies. This allows the prospective tenant to have all the right information which will help him or her find the right fit based on custom needs. While TurboTenant has many strengths, it lacks employment and income verification tools. Instead, it prompts the landlord to do these tasks, which can add excessive time to the process.
Price
As stated earlier, this tenant screening service is free to start and charges either a $35 or $45 fee per applicant. Also, it uses TransUnion to run credit reports which are considered soft pulls as the fees are paid by the applicant. The $35 rate includes the application, credit pull, and criminal background check. This package also shows the applicant's prior residences and other public records. These reports will show the landlord if the applicant has any legal troubles, like possible disputes with former landlords. The only difference between the $35 and $45 fee is that the latter includes an eviction history report.
Besides these two packages, TurboTenant also offers a la carte solutions like online signatures at $9.99 per applicant, rent estimate reports (flat fee of $14.99), and LawDepot lease agreements, which start at $29. The last option comes from a popular law website, LawDepot, but TurboTenant can help landlords find the right contracts for their needs.
Customer service
Prospective buyers can contact customer service via email, online chat, contact form, or a phone appointment. One of its best contact features is that it lets users schedule 15-minute phone calls using a calendar-based system, which functions similarly to Calendly. Its phone reps are available from 8 AM – 5 PM MST during the workweek, 8:30 AM – 2:30 PM MST on Saturday, and 12 PM to 4 PM MST on Sunday.
Per software review site, Capterra, it has a 5-star rating out 37 total reviews. Most of these reviews state the platform is easy to use and has consolidated features. Others liked that the tenant paid the fee and that the credit check was a soft pull that didn't impact their FICO scores. However, it has received negative feedback for having difficulty reaching customer service agents when calling in. Also, some people have wished that this system offered online rent payment options like LeaseRunner.
---
National Tenant Network


Features
National Tenant Network differentiates itself from the rest as it doesn't offer a credit report. Instead, it provides a consolidated score ranging from 0 to 100. This score is based on many factors like credit scores, criminal backgrounds, public records, income verification, and eviction checks. Also, this figure comes with a recommendation to either accept or deny the tenant. While this is an unorthodox method, it can be helpful as landlords don't have to sift through numerous reports. In addition, it lets landlords see a tenant's outstanding debts and categorizes them into areas like medical bills, credit cards, and student loans.
Unlike other competitors, National Tenant Network offers landlords online bill pay which can be used to collect rent and account fees. Like RentPrep, it also provides investors with large real estate portfolios enterprise quotes and potential volume discounts. This service can be great for those with many properties and who have unique, complex needs.
Price
While it doesn't initially list pricing on its website, users can navigate to "join our network" tab and find pricing based on the property's zip code. Regardless of the zip code, every user will pay a one time $35 initiation fee to use the platform. Also, it charges landlords $22 each time they want to use the NTN DecisionPoint feature for an applicant. The NTN DecisionPoint feature will show the landlord the tenant's overall score, which is based on debts, public records, credit score, and criminal record.
Another important feature is the Tenant Performance report, which costs just $8.50 per applicant. This crucial tool verifies the applicant's social security number and shows if they have any lease violations. It also provides landlords with the option to search for sex offender history at $12 per search and OFAC data at $6 per search. The OFAC or Office of Foreign Asset Control is a US government program that will show if a person has had a history of international crimes like drug trafficking, money laundering, or even terrorist activities.
Customer service
This firm has 35 offices throughout the nation and landlords can access customer support reps via email or phone during the week from 9 AM to 5 PM. Keep in mind the phone line times vary per office location and time zone, but they're generally 9 AM to 5 PM. Unlike other competitors, National Tenant Network doesn't have many online reviews, but it's BBB accredited and has an A+ rating.
Also, it has received mostly positive feedback for its fast, efficient, and seamless processes. Many real estate investors, like those that are involved in real estate forums like biggerpockets, mentioned that the service makes it easy to find qualified tenants. They liked the aggregate DecisionPoint score but thought the service was pricier than other alternatives. Also, some didn't like that they couldn't see the applicants' FICO score. Therefore, budget-conscious landlords that want to see FICO scores should consider using a service like RentPrep instead.
---
Tenant screening services best practices
Regardless of whether or not a landlord hires a company to conduct screenings, he or she should be aware of some best practices like:
Analyzing job and income history

: Has the prospective tenant constantly moved jobs every year or so? If yes, then it could mean that this person is unreliable. Similar to this, does this person have a history of consistent income that increases or at least stays the same over time?

Reviewing rental history

: Like the above best practice, it's prudent to have a section where the applicant lists every landlord he or she has had for the past 5 years. This will show if the person is a stable renter or moves around constantly. It's also wise to have them list what they paid in rent and utilities per month during each stay. Landlords can also use this section to verify their history and character with past landlords as well.

Look for evictions, criminal history, or legal battles

: While there are two sides to every eviction, it may not be wise to rent to a person that has been previously evicted. Also, use this section to see if this person has any felonies or misdemeanors. Small, infrequent misdemeanors might not be a sign of trouble, but definitely reconsider working with someone who has a felony or felonies on his or her record. It's prudent to use public records to see if the prospective tenant is currently involved in legal battles. For instance, it would show if they've been sued for various reasons including unpaid rent.

Interpreting debt to income ratios

: Debt to income ratios are extremely important for many deals like buying a home, renting a car, obtaining a loan, or even renting an apartment. These ratios will help landlords understand how easily a tenant can pay his or her bills, which include debts. It will provide an insight into if he or she can afford to rent the property. Also, consider having an applicant list out all assets and liabilities that he or she owns like savings accounts and credit cards, respectively.
Bottom line
Real estate is an important asset class that can be used by business owners to grow their businesses as well as serve as another source of revenue through rental income. Regardless of its purpose, having the right tenant can either make or break a business owners' real estate experience. So, it makes sense to use every possible resource like a tenant screening service to ensure that every prospective tenant is clean, financially sound, and respectful. Consider using one of the firms discussed here as this will likely prevent any unforeseen consequences caused by bad tenants.