Every small business owner should have protection in the form of quality insurance for unexpected emergencies. The right insurance policy can protect them from potential lawsuits, fines from a damaged property and could also provide workers compensation packages for injured employees. Therefore, it makes sense to examine the right insurance policy based on the business's size, industry, and other factors. For example, some industries like manufacturing have a higher risk of injury than others, which could require additional protection. This guide will cover fundamental information about business insurance along with reviews on the best small business insurance providers.
Why have business insurance?
Business insurance is a crucial tool that all owners should have as it protects them from liability claims and property damage. Without it, small businesses would be liable for high out of pocket costs that could ruin the business along with personal finances. If a business owner is sued and doesn't have business insurance this would put his or her personal assets in jeopardy, especially if he or she doesn't have the right business structure.
In fact, most states require businesses to have workers compensation insurance for their employees. Also, certain professions like medicine, require practitioners to have malpractice insurance. Related to this, most professionals like realtors, accountants and attorneys must have errors and omissions (E&O) insurance to protect them from business mistakes that could damage their clients.
The business's location also plays a role in obtaining certain types of policies as well: depending on where it is located,  property coverage may be the most important type of insurance for a business. For instance, business owners in California might benefit from buying earthquake insurance as California is an earthquake-prone state. Other examples of this are hurricane insurance options for states like Florida and Texas.
Besides having fundamental protections like workers' compensation, disability, commercial property insurance, product liability, and unemployment policies, different types of businesses should have supplemental policies based on their individual work-related needs (e.g., commercial car insurance or independent contractors). For example, landscapers should look into business income extension for off-premises operations and pesticide policies. These protect a landscaper's income should a tool not function at the job site and pollution from pesticides, respectively. Restaurants that serve liquor should add liquor liability policies that would protect them in case a drunk patron fought a customer or operated a vehicle while intoxicated.
Best small business insurance features
There are many features to examine in a small business insurance policy like packaged deals, nationwide presence, customer service, and industries covered. Some providers like Hiscox offer bundle packages called business owners policy (BOP) which allow small business owners to purchase many types in of different policies and bundle them to save money. This can provide them with additional protection and help them stay organized as most of their insurance needs will be provided by one company.
Be sure to speak with business owners in relevant industries along with checking sites like TrustPilot for reviews on customer service. The best small business insurance companies have transparent terms, along with knowledgable and prompt customer service representatives. Related to this, it's prudent to work with a company that has been in business for at least 10 years and has a nationwide presence. This will ensure the company is stable and can assist business owners, regardless of their location.
Also, some carriers won't cover risky nor borderline industries like recreational marijuana due to possible legal repercussions. Recreational marijuana is an interesting industry as it's legal in some states, but still illegal on a federal level. Therefore, businesses in this industry along with other high-risk ones like adult entertainment might struggle to find a competent small business insurance provider. These examples prove that small business owners should check if their industry will be covered by a prospective carrier.
---
The Hartford
Features
The Hartford Company is one if not the best carriers on this list due to its excellent customer service, plethora of insurance policies available, and discounts. Out of the available policies, it's general business liability insurance policy is quite strong as it protects business owners from lawsuits, fees for damaged property and even website coverage. This last feature is very important as online marketing is becoming more prevalent, which increases the legal risk from online advertising. Also, home-based businesses and data-heavy careers like data scientists are becoming more common. The Hartford has realized this and provides liability coverage for home-based businesses and protection against data breaches.
This firm also has workers compensation policy options that can provide injured workers with a source of income. It also has coverage options for car, flood, auto and renters insurance. The website also has areas where viewers can learn about the different packages for unique industries. Also, viewers can easily request a quote for their custom needs via The Hartford's website or by phone.
Price
The price can vary based on the small business owner's company size, industry and other factors, which can be obtained with a free quote. Luckily, The Hartford has a stretch policy that provides discounts for long term plans and can even add additional protections. These stretch policies expand the basic coverage in the Spectrum program, like applying overall limits of $250,000 to $350,000 to industry-specific coverages. These coverages include protection against damage to computers or hardware, temperature changes that result in spoiled goods like food, and the cost of debris removal for covered events.
While it doesn't have specific pricing tables, it does provide business calculators for loan options and a simple formula for calculating worker's compensation.
Customer Service
As mentioned earlier, The Hartford is known for it's quick and useful customer service. Filing an insurance claim can be stressful, but this company prides itself on guiding its clients through difficult situations. Unlike other carriers, they will always answer inquiries quickly and professionally. Many of the reviews have also stated that this firm makes it easy to switch providers seamlessly. Since they have a variety of business and consumer policies, they can provide bundling services to their clients saving them money and giving them more protection. Some negative feedback includes not being able to see basic information like premiums or deductibles immediately. Unfortunately, some reviews mention that a small minority of representatives tried to change the terms of a contract, making important to get everything in writing.
---
Next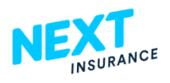 Features
Next is a unique option as it's a broker/carrier which means it can match clients to larger, third party providers as well underwrite its own policies. It partners with Munich Re and Markel Corp, which are both international insurance underwriters. These larger companies are publically traded and provide many professional services like surety bonds, protection against airline or boat failures and even covering livestock like horses. Its partnership along with a wide range of services allows it to provide solutions to niche industries like massage therapy and fitness.
This firm is relatively new as it was founded in 2005 and is headquartered in the tech hub of San Francisco, CA. It also prides itself on delivering quotes and approving policies on the same day with fast, secure online technology.
It's four main products are business, professional liability, general liability, and commercial auto insurance. General liability insurance covers property damage, physical, and bodily injury. This type of policy also protects small business owners against advertising mistakes and copyright violations. It's crucial to have a policy that protects against copyright violations as many creative businesses can inadvertently use copyrighted material. In the long run, frequently using material protected under copyright will lead to serious legal consequences.
Besides these four main products, Next also offers supplemental insurance, which can be purchased on top of a traditional policy to protect important work items. For instance, this policy can cover things that general liability insurance doesn't like damage to business equipment and inventory. The main product that this company lacks is workers comp insurance, which functions like health, disability, and life insurance all in one for workers that are injured or killed on the job.
Price
Next prides itself on integrity and affordability by having simple, low monthly prices. These can vary based on a business's unique background, but its fundamental starting costs for some of its main industries are:
Contractors, landscapers, and related workers: $29 per month
Fitness/Personal training: $11 per month
Childcare: $33 per month
Massage therapist and Spas: $12.50 per month
For many of its professional categories like landscaping, it offers three tiers which are Basic, Pro and Pro Plus. The Basic package has a general liability limit, which can be up to $500,000 for most industries and doesn't include professional, or E&O insurance. The Pro plan offers a higher limit of up to $1,000,000 and does include professional insurance. The professional insurance portion has a smaller aggregate limit of up to $50,000 and a small deductible of around $500. Lastly, the Pro Plus plan has an even higher aggregate limit for both its general and professional components at approximately $2,000,000 and $100,000 respectively
Customer Service
Generally, Next has great customer service reviews which mention it's low prices, quick service, and simple application. The general application is fairly simple as it asks fundamental questions about business revenue, history, past insurance claims, number of employees, etc.. Yet, for specific industries, it has questions on tailored topics like pesticide insurance for landscapers and molestation accusation for massage therapists.
Next insurance also is an A+ accredited business on the Better Business Bureau and has a 4.5 rating out of 52 reviews. While it has mostly positive reviews, it has some critical feedback regarding not having workers comp insurance and making the policies hard to change once they've been purchased.
---
Hiscox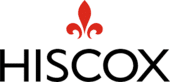 Features
Unlike The Harford, Hiscox primarily focuses on businesses and doesn't have auto or employee benefits products. It also has fundamental policies like liability and workers compensation plans. However, it goes above and beyond most carriers by having custom solutions for industries like architecture, accounting and freelancing/consulting. Similar to The Hartford, it's a progressive company that offers coverage for newer businesses like home offices, I.T firms, and cybersecurity companies.
Also, it conducts most of its business online, which includes having areas where viewers can request tailored quotes. It also gives each user the option to manage their policy online. They can cut through the red tape and this enables each client to add individuals to policy, change his or her business address and obtain ACORD certifications. An ACORD certification is a one-page sheet that proves a small business owner has liability insurance and lists out policy numbers, deductibles, and coverage types.
Price
Hiscox has pretty affordable and transparent pricing, which includes a $30/mo. fee for general liability policies. It also offers the option to bundle property protection with this policy, resulting in a $42/mo. expense. Most of its policies can be paid monthly and it protects small business owners by offering a 14-day money-back guarantee.
Like most carriers, it's prices can fluctuate based on profession, business tenure and accident history. However, it does offer straightforward pricing for E&O or professional liability insurance, which is used by real estate agents, accountants, attorneys, and other professionals to protect themselves from malpractice at only $22/mo.
Most of it's pricing is fair and reasonable, but some users have complained about price hikes after renewing their policy. Therefore, be sure to check the contract for hidden print about these surprise rate increases.
Customer Service
Overall, Hiscox has good customer service reviews, highlighting it's simple review process and approachable insurance agents. It also has an online resources portal that has helpful tutorials, blog posts, and partners for other business needs. For instance, some of its partners include Licenselogix and SimplyInsured that can help businesses obtain important licenses and health insurance, respectively.
Other reviews have mentioned that this firm has competitive rates, especially for E&O and general insurance coverage policies. These posts have mentioned that they've saved money after switching providers. Yet, some negative reviews state that this company is best for smaller businesses and complain that their products won't be as effective for firms with hundreds of employees.
---
Nationwide
Features
Nationwide is one of the best small business insurance providers and many users are familiar with its classic slogan "Nationwide is on your side." It's a large provider that offers business liability, property, and auto insurance. Besides this, it has policies that protect against theft, equipment failure, and workers comp insurance. Like many of the larger insurance firms, it has individual policies like auto, home, and life. In addition, it can help businesses establish retirement and employee benefit programs.
It's BOP product covers commercial property, business equipment, general liability, and business income. The business income feature will provide the business owner with cash flow if he or she has to shut down the business temporarily. This policy is best for small business owners as it covers businesses with less than 100 employees and $5 million in revenue. These limits are relatively high as many carriers only underwrite BOPs up to $1 million in revenue. It's not ideal for home-based businesses or those with few employees, like freelancers. Lastly, it lacks the diverse custom plans for different industries like other competitors such as Chubb have.
Price
Unfortunately, Nationwide doesn't have basic pricing available on its site leading consumers to complete a form which prompts them to call an agent. This can make it more difficult to know straightforward costs and a Nationwide agent would call the business owner who filled out a quote application  The application form is pretty simple and asks about the businesses history, location, owner, and industry. It also asks if the business owner has other Nationwide products, which would entitle him or her to a discount.
Besides this, other business traits that could impact the premium would be payroll, sales and square footage of business location(s). Also, some customers have mentioned that it has flexible payment terms which let the user pay either a monthly or annual premium.
Customer Service
For a larger firm, Nationwide has excellent customer service reviews. These positive accolades include being number one for customer satisfaction in J.D. Power's 2018 U.S. Small Commercial Insurance Study.  In addition, it has 24/7 customer service and claims servicing. These features and its online portal make it simple for customers to fix their problems as well as update their policies. It also provides users with an Itunes app that lets them manage and view their policies on the go.
While it has good reviews for it's quick and friendly representatives, some negative press mentioned high premium hikes after renewing. In fact, one BBB review stated that Nationwide increased the premium by 10% year after year, despite the client having a good track record.
---
Chubb

Features
Like Travelers and some of the other carriers on this list, Chubb is traded and has been in business for over 200 years. It also has many international locations with more than 30,000 employees located throughout the world. Besides having a stable background, it also offers business owners a wide variety of insurance solutions like accident & health, workers comp, product recall and more. In addition, it lets business owners manage their employee benefit plans like health insurance through this carrier. Also, it has products for consumers like auto, travel and life insurance.
Its premier insurance solution for small business owners is the BOP plan, which can be used by businesses with up to $30 million in revenue. This plan covers various incidents like data breaches, employee dishonesty, property damage and more. Small business owners also have the option to add supplemental policies like workers comp and commercial auto to save money. Also, it's one of the better options for businesses that travel abroad and do business internationally, as it has a foreign package to protect these interests.
Price
Since Chubb is a larger insurance corporation, it's tough to find direct prices on its website. However, this site is somewhat easy to navigate and makes it simple for users to get in touch with a local agent. This feature is very convenient and beneficial compared to firms like Travelers or Farmers that have harder to use websites. Similar to Travelers, Chubb does hire independent agents which means that each policy will be more expensive to cover each agent's commission.
They also have tailored policies for over 500 business classes like real estate, healthcare IT, life sciences, and financial services. The process to obtain a quote is similar to the consumer side, as it prompts users to find an agent. Each sub-industry portal includes information about the types of relevant policies along with the required information needed with each application. For instance, businesses that apply for product recall insurance must bring it's recall and traceability program along with quality control materials. These documents will determine if the business will be eligible for a specific policy.
Customer Service
As Chubb is a larger company that sells its business policies through independent agents, it's hard to find many reviews for the company itself. However, Chubb has received positive feedback for its online tools like bill pay, claim filing and prompt claim payments within 48 hours. Unfortunately, many of the available reviews online are mostly negative and generally review individual products like auto insurance. Chubb does have an A+ rating from the BBB and has only one review which is a one star. That negative review complained about them totaling a car when it still had value.
---
Farmers
Features
Farmers is another larger firm that has an agent to consumer model and has been around for 90 years. Like other larger insurance firms, these policies will be more expensive than those that don't contract independent agents. It also has various individual and business insurance policies like property, life, auto, liability, and crime. Besides having standard options like workers comp and liability, it offers insurance solutions to niche areas like religious and education groups. Unfortunately, some people choose to protest against certain educational groups like universities and might sue them should they become injured in a protest. The business liability plan would cover this event for the education institution should it happen.
Price
Since it employs the agent to consumer model, consumers must fill out an online application that will be sent to an agent. Therefore, it's hard to obtain immediate cost information and this site can be hard to navigate. This can be inconvenient for those that are used to quick, online quotes, but its applications are easy to fill out. They only ask for basic information like name, address, industry, and the number of employees. However, this also leads to an upsell which is the site encouraging the user to fill out another form to add other policies. Once a form is completed, the small business owner can see the closest Farmers agent to their location and their reviews.
Luckily, there are discounts for bundling, paying annual premiums vs. per month, and using EFT or electronic funds transfer. It also provides discounts for using a paperless option, which is also better for the environment.
Customer Service
Farmers Insurance has mixed reviews with the positive ones focusing on the 24/7 claim filing tool. However, many negative reviews state that Farmers adds hidden fees and will substantially increase rates upon renewal. It has an A+ rating on the BBB and there are many different reviews for separate Farmers agencies. Keep in mind that experiences can vary greatly depending on the agent. Yet, one consistent factor will be that business owners can feel confident in Farmers as it's financially sound and has been around for decades.
---
Travelers

Features
Travelers is a more established brand that has been around longer than many of the other best small business insurance carriers. In fact, it's publically traded, has over 14,000 independent agents, several international locations and has been in business for over 160 years! As a larger firm, it offers both individual and business insurance products. Some of its more popular individual products include auto, renters, landlord, boat and even wedding insurance. On the other hand, it offers business liability, workers comp, surety bonds, and cyber-attack insurance.
Like other providers on this list, it also offers solutions for specific industries like construction, finance, health care, and technology. These options have unique features that are relevant to each industry like focusing on protection from violating FINRA rules for finance companies. This would be very useful for many financial brokerages as they have to operate under strict scrutiny from regulators like the SEC and FINRA.
Price
Travelers Insurance has competitive pricing, but it can generally charge higher than smaller agencies due to its brand. For example, most policy fees are inflated to compensate the independent agent that sold it. Related to this, it's harder to find price quotes for business insurance products than smaller companies like Next. Instead, the website is harder to navigate and prompts viewers to find an agent in their area. Conversely, the personal insurance area is easier to find a free quote. For example, it has large banners that prompt users to enter their information for a free auto insurance quote. 
A potential explanation behind why it's hard to find business insurance quotes online is that these products are more complex. Therefore, they want to match viewers with agents who have experience in these niches. In addition, some of these agents might try to sell additional products or upsells, so business owners should be aware of their budget and only purchase what they truly need.
Customer Service
Travelers insurance is known for its prompt service and quick insurance payouts. Many owners also benefit from the wide variety of products it offers along with its helpful online resources. For instance, it gives each customer an online portal where they can manage their insurance policies. They can also use the website to learn about a plethora of insurance topics via social media posts and long-form guides.
Despite its A+ rating on the BBB, it doesn't have the best reviews with a 1.5 rating out of approximately 60 reviews. Some negative reviews mention that it raised premiums for customers that were in accidents they didn't cause. It also states that there were some misunderstandings regarding bill terms and refunds for over-coverage. One review stated that a small business owner made less money than he or she was insured for, resulting in being entitled to a hefty refund. Instead of being refunded the entire amount, Travelers only refunded $21, which paled in comparison to the full refund amount.
---
Bottom line
It's always wise to prepare for the unexpected and the right business insurance policy can ensure business owners are protected. These policies can have a variety of features like protecting business owners against lawsuits, unethical employees, fines for damaged property, and providing income to injured employees. It's also prudent to consider factors like injury risk per industry along with assets owned. A company that owns many assets like rental properties, would benefit from having insurance policies on those buildings. No small business insurance provider is the same, which is why it's wise to consult a guide like this on the best small business insurance providers.
Disclaimer: This guide isn't insurance advice, but simply education. Consult an insurance professional for formal advice.