Small businesses face many challenges unique to their industry with one being how to protect themselves in uncertain times. A robust insurance policy can do this as there are many different coverage options and levels to choose from.
There are many different types of coverage options depending on the small business industry. Some common types are errors and omission (E&O) coverage for those that advise customers, and general liability insurance to protect businesses from lawsuits against injured employees.
Why small business insurance is important
No one ever anticipates anything will go wrong in their business, but it happens frequently enough that small business insurance really isn't negotiable. Small business insurance provides coverage for lawsuits, but it also has additional options for workers' compensation and payment disputes (see here for an external glossary of insurance terms).
Some common policies include:
Professional liability insurance.
Employee coverage (i.e workers' compensation insurance). This is useful for employees that have a bodily injury due to work accidents. It also helps employers cover medical expenses from these unfortunate events.
Commercial property insurance. This can include coverage on real estate, automobiles, trucking fleets, and large tools like machinery. It's imperative to have this type of coverage in case of property damage.
When small business insurance is needed
Business insurance policies are often utilized when a client sues a business over dissatisfaction with the results or advice they received. Small business insurance protects the business owner's personal property further in the event of a lawsuit. The insurance cost can seem small, especially if an owner is involved in a million-dollar lawsuit.
Small business insurance can also be used in conjunction with their location's physical property insurance in the event that there is a major claim that results in lost revenue. For example, the business next door could have a burst pipe that damages a room full of servers or client records.
How to choose an insurance company
Business owners will want to consider the overall cost, value, and options for their type of business. Insurance companies cater to various industries as well as niches within those industries. So, not every small business will find the coverage they need at every carrier. Luckily, they can consult one of the firm's insurance agents for free business insurance quotes.
First and foremost, each business needs to decide what particular type of coverage it needs to protect its assets. Some businesses with retail spaces will need different coverages than a small home-based business that offers professional services like financial consulting.
Once a small business owner knows what types of coverage they'll need, they can narrow down the search to insurance providers that serve their particular industry and niche.
---
The Hartford
One of the oldest insurance companies still around, The Hartford has been writing small business insurance policies for the last 30 years. They are known for exceptional customer service on their personal insurance lines and have brought that same level of service to their small business customers.
The Hartford offers some specific types of coverage including debris removal, the replacement cost of personal property of others, and covers the cost of spoiled products due to a mechanical failure. Each of these could be quite useful to many companies in a variety of covered industries like;
Electricians. Contractors.
Photographers.
Restaurant and food businesses.
Tree and landscaping services.
Pros
Great customer service as shown via TrustPilot.
LLC specific coverage.
Cons
The website could have more self-service options.
It's easier than ever to start a business and many people believe they are protected by filing their business under an LLC, but this doesn't remove all risk. The Hartford offers LLC-specific business owners insurance coverage to cover the liabilities that fall outside of the LLC's protection. For example, LLCs can't pay for legal fees and won't cover damage to business property like real estate.
All around, The Hartford is a great choice for new and established business owners to consider for business insurance. Small businesses operating under an LLC will find specific coverages that give them only the coverage they need without any frills. Business owners of every size get the same great customer service standards the company is known for making any claims that much easier to deal with.
---
Allstate
Allstate offers one of the most comprehensive listings for industries covered and has one of the largest networks of agents available to assist small business owners. The website and mobile app are user-friendly and offer many options for busy owners to get the documents they need quickly.
They have an industry-standard customer satisfaction rating when it comes to claims. They've been around since 1931 and are a strong and reliable insurance company.
Some of the industries covered by Allstate small business include:
Health and medical providers.
Service providers like barbershops, locksmiths, and mail stores.
Physical product providers like automotive part dealers and furniture stores.
Food and beverage businesses like bakeries and ice cream shops.
Pros
Large network of insurance agents.
Variety of coverage options including property coverage for personal and real estate assets.
Many online resources and tools.
Cons
Can be slow to process claims.
Allstate small business insurance also means that business owners will have access to the company's network of other small business owners and top industry leaders. This could be a great networking opportunity to find other local business owners in the same industry and across the nation.
For the cost and wide variety of industries covered Allstate is a great choice for many small businesses. Their large network of agents, who are also small business owners, is a great asset for those looking for comprehensive business insurance.
---
Hiscox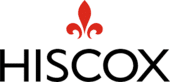 This could be the best company to fit the insurance needs for small home-based businesses. These types of businesses often have a reduced liability compared to brick-and-mortar stores and Hiscox accounts for this difference.
Whether the small business has contractors or employees, there needs to be liability protection in case of accidents or issues with consulting services. The company often writes policies for:
Home-based businesses.
Consulting services.
Financial services.
Pros
Specialized coverage for each business.
Good customer service per TrustPilot.
Plenty of business resources to educate users on insurance basics. For example, they have articles about Business owner policies or BOP, which is a hybrid of liability and property insurance.
Cons
Not available in Alaska.
Not ideal for businesses with multiple employees.
Hiscox tailors each policy to the individual small business owner's needs. It offers unique coverage depending on the industry like an extra $200,000 of software copyright coverage for those in the IT or technological consulting industry.
There is no one-size-fits-all policy at this company and business owners will need to work with an agent if their business needs change. Yet, they can find most of the help they need via the online portal and app.
---
Travelers

Starting in 1864, Travelers has been serving private and commercial customers. In 2006, the insurance company was acquired by MetLife but has remained under the trusted Travelers name. This company has an impressive history that has improved with a larger financially healthy company backing it.
Travelers is the largest writer of workers' compensation and commercial property insurance in the US thanks to their wide array of policy options. Their small business insurance is very customizable, and most businesses can find the right coverage options with the company.
Some of the small businesses they serve best are:
Contractors.
Financial and service-based businesses.
Pet and personal care services.
Health care providers.
Wholesale and manufacturing companies.
In addition to the typical business owners' policy, Travelers also has coverage for lost business income and extra expenses when the business is temporarily down due to a covered claim. This makes it a great choice if a business is susceptible to natural disasters and other calamities that would cause business interruption.
Pros
Variety of coverage options from commercial property insurance to management liabilities.
Workers comp policies that can be tailored to help injured workers return to work sooner.
Convenient option to have all personal and professional policies in one place.
Cons
The company also offers a full range of professional and personal insurance products which allows business owners to consolidate the vendors they need to deal with for all of their insurance needs. While this is a convenient option for many business owners, Travelers has a slightly below-average customer satisfaction rating through JD Power. This means that customers may experience issues or delay with receiving funds for claims.
---
Chubb

Nearly half of the company's revenue comes from commercial lines of insurance and this firm is one of the world's largest insurance providers. The company serves business owners that are just starting out to those who have up to $30 million in revenue each year.
The company is dedicated to protecting small businesses with modern IT problems like data breaches and digital security risks. They are a very digitally focused organization and their customers can start, stop, and service some policy types entirely online. Chubb also has an excellent JD Power rating when it comes to customer satisfaction.
Chubb offers coverage for the typical variety of businesses that range in size and earn up to their $30 million revenue cap. Some of the specialty businesses covered are:
Artisan contractors.
Clubs and associations.
Life sciences.
Health care.
Technology firms.
Pros
Home business discount.
Start-up friendly.
Unique options, including coverage for foreign-based employees.
Cons
Full quoting processes are needed to find rates.
Limited availability to consolidate personal lines.
Chubb offers coverage for businesses that work across national borders that have unique and complex liability needs. The coverage even extends to kidnap and ransom costs in the worst-case scenarios.
Technology has made it easier than ever for businesses of all sizes to work around the globe and Chubb is a great choice for small businesses hoping to scale their operations. With home-based and start-up-friendly options, many small business owners will find the coverage they need at an affordable price with Chubb insurance.
---
The Hanover
Starting in 1852, The Hanover Insurance Group has been a consistent provider of coverage for personal and commercial lines of service. The company is the parent to subsidiary companies like AIX holdings and Educators insurance agency. Coverage options are available to businesses with up to 30 employees. The Hanover also offers surety bonds for those businesses that need them but offers the widest range of coverage to technology/IT companies.
The company does not have its own agents but instead partners with independent insurance brokers across the nation. These agents have a variety of insurance companies that they do business with. This will ensure that it won't push a business owner to a policy with The Hanover if it's not the best fit.
The Hanover offers coverage to a large selection of business and industries including:
Technology companies.
Craft brewers.
Human and Life services.
Restaurants.
Hospitality and hotels.
Pros
User-friendly website.
Variety of coverage options, including data breach/cyber liability coverage. Data breach coverage is essential considering that large companies, like Experian, have been hacked.
Surety bonds.
Cons
All quotes go through a partner agent.
Limited service options online.
For small business owners looking to avoid speaking with an agent as much as possible, The Hanover might not be the best option. They do offer surety bonds that are essential for some businesses along with other useful coverage options. The claims processes appear to be a bit smoother for small business customers compared to personal policy claims, which is something to consider for business owners looking to consolidate all their insurance policies.
---
State Farm

As one of the nation's largest insurance providers, State Farm customers can rest assured knowing that most coverages are available everywhere and there is a local agent nearby. The company has a large network of agents that sell only their in-house products and that depth of knowledge can greatly benefit new business owners.
State Farm offers surety bonds as well as liability coverage for non-profit organizations. Like many insurance companies, they also provide directors and officers coverage that is useful to growing businesses with investors. Their customer satisfaction rating is solid and their claims process appears to be relatively easy when working with an agent.
Most industries will find themselves under the umbrella of businesses that State Farm serves along with more specialized businesses like:
Financial and service-based businesses.
Non-profits.
Home-based businesses.
Product distributors.
Pros
Easily move all professional and personal policies.
Agents have a deep understanding of coverage options.
Available nationwide
Cons
Agents can only quote State Farm products, which limits options and can be a conflict of interest.
State Farm has a large network of dedicated agents that have extensive knowledge of their products, but this limits the business owner's options if they need coverage not offered by the company. They have overall good customer satisfaction ratings and make it easy to bring personal and professional policies together under one roof for added convenience.
---
Nationwide
One of the newer players in the insurance industry, Nationwide has become one of the larger insurance company options for personal and professional lines. While many insurance companies only cover small businesses that earn less than $1 million in revenue annually, Nationwide has extended this to a $5 million annual revenue limit.
Customer service ratings have been at the top of the JD Power study for the last couple of years showing how much emphasis the company places on helping its customers. The guidance and resources Nationwide provides on their website and through their agents are helpful to new business owners at every stage of business growth.
Some of the businesses they feature coverage for are:
Auto service & repair.
Photography studios
Veterinarians.
Consulting offices.
Pros
Employee benefit options like health insurance.
Up to $5 million in revenue.
Large education resource network.
Cons
Not easily available for every industry or niche business type.
One of the greatest advantages of Nationwide is its additional insurance options for small businesses that also need employee benefits like retirement planning and group health/vision/dental insurance. The company also offers coverage for equipment breakdown and malfunctions from power surges or operator error, and even coverage for account receivable payments that couldn't be collected.
For an easy one-stop shop, Nationwide is a great choice for small business insurance for the companies that fall under the main industries it serves. Businesses outside their usual coverage list will need to work more closely with an agent to get the coverage they need.
---
Liberty Mutual

One of the larger international insurance carriers, Liberty Mutual offers many personal and professional insurance coverage options. Small business owners can easily bundle most of their business insurance coverage under their main policy for additional discounts. It's one of the only companies to offer extra discounts through the SafetyNet program that contains safety training courses for many industries.
Coverage options range from standard business policies to employee benefits options to help small businesses as they grow. Liberty Mutual offers coverage to most types of businesses, including those that can be particularly risky for insurance companies like construction and manufacturing firms.
Most business industries will find a happy partnership with the agency especially business that deals in:
Scrap metal.
Self-storage.
Non-profits.
Pros
Offers more than just insurance as employers can use it for employee benefits like health and life insurance.
Additional discounts for safety classes.
High risk/unique business coverage, especially for those that have high product liability. Scrap metal can injure workers if the proper protections aren't used.
Cons
The website is light on content and difficult to navigate.
Self-storage facilities, scrap metal businesses, and non-profits can struggle with finding the right insurance option, but Liberty Mutual has made the process easier by offering coverage for all of them. This suggests that the company can be quite flexible in the types of businesses it's willing to cover. It also provides coverage for less, which is crucial for smaller, new businesses.
Liberty Mutual depends on its network of agents to educate policyholders, provide free quotes, and help them select the right coverages for small businesses. Businesses that find that their industry isn't covered with many other companies will appreciate the wide array of businesses that Liberty Mutual does protect.
---
Progressive

As one of the largest auto insurance companies in the nation, it's no surprise that Progressive leads that pack when it comes to commercial auto insurance coverage as well. The company offers a decent selection of unique industry coverages and discounts that distributors and contractors will find quite helpful.
Progressive has one of the better commercial auto coverage options and is ideal for businesses with small fleets or for business owners who can't conduct their business without a vehicle or fleet of trucks.
They also specialize in offering coverages for businesses that:
Serve/make alcohol.
Transport products.
Wholesalers.
Contractors.
The company does offer standard coverage options to protect the entire business, but these are written by third-party carriers, which greatly impacts customer service. Therefore, the quality of customer support can vary based on this and other factors. Progressive is an affordable choice for many small businesses and offers a range of coverage options.
Pros
Seasonal business savings.
Plenty of discount options.
Variety of auto policy endorsements.
Cons
Many product offerings are from third-party vendors.
One of the unique discount options offered is premium rates that vary with the seasons, which is extremely helpful to contractors in areas that experience harsh summers/winters.
As with many small business insurance companies, business owners are able to find both personal and professional insurance options at Progressive. Their coverage is more focused on businesses that rely on company vehicles and these small businesses will also enjoy many discounts on their insurance without jumping through hoops. For seasonal contractors and vehicle-reliant small businesses, Progressive is one of the best options out there for liability protection.
Bottom line
When looking for an insurance company, small business owners should consider the importance of dealing directly with the company in the event of a claim. Some insurance providers use third-party companies to write policies, so customer service in the event of a claim can vary widely. The options to grow and service a policy online are other important considerations to weigh when shopping for small business insurance.
Every small business from a start-up LLC to an established seven-figure business needs insurance to protect its assets and personnel. From computer damage to data breaches, lawsuits, and accidents, every small business needs to have adequate coverage for any disaster. It also needs to provide employee benefits to retain and attract top talent.