Every business needs a way to manage money, just like every person needs a personal bank account to store and keep track of their funds. Business banking might sound complex initially and being tasked with opening a business checking account might feel overwhelming. The more you know, the more you will be able to confidently select and open the right account for your business type and size.
Why you need a business checking account
If you are a small business, it might be tempting to keep all of your business funds in your personal checking account. However, it is crucial that you open a business checking account to help manage your funds, process transactions, pay employees, and perform basic accounting. A business checking account offsets personal financial risk and works to effectively protect your own assets. Additionally, if you plan to apply for a business loan in the future, you will need to have an established business checking account to qualify. Opening the right account will help lay the groundwork for future company growth.
Different types of business checking accounts and when to use them
A small business is defined as a for-profit business that is owned and operated independently. Small businesses have somewhere between five and five-hundred employees working on a daily basis. There are over 22 million official small businesses in the U.S. Banks offer many different business checking accounts to accommodate businesses of all shapes, sizes, and industries. Here are some of the different types of businesses that might require unique checking accounts to match the way they operate:
Businesses with less than $1,500
If you are a business with less than $1,500 you actually qualify as a micro business. Microbusinesses usually have less than five employees and make up a staggering 92% of all businesses in the U.S. There are also plenty of options for microbusinesses that don't require high minimum opening deposits or minimum deposits at all. When applying at a bank or credit union with multiple business checking options you should pick the smallest, simplest option as you likely won't need the features of a bigger account with a higher monthly maintenance fee that accommodates a large number of transactions.
Established businesses
Are you a more established business? There are accounts that allow for more transactions per month without additional fees. You also might want to find a checking account that has a high-interest rate so your larger balances can accrue value over time. There are different features that your business could benefit from like cash flow management or Quickbooks integration for easy accounting.   A more established business has higher cash flow, bigger account balances, more employees, might be eligible for credit lines or loans, and need a business checking account to match their size. Several banks have four tiers of business checking options so that even more established businesses have room to grow without having to switch banks.
High transaction volume businesses
If you are a business with high transaction volumes, you will need an account that offers a low monthly service fee and ideally a list of easy-to-meet requirements to help you waive that fee. You will also want strong merchant service features to create a link between your business checking account and your customers with cash management solutions to help track and manage profits. The main thing you will be looking for if your business has high transaction volumes will be transactions offered per month without high fees for every transaction thereafter.
Online businesses
If your business operates online maybe your business checking account should follow suit. Now there are online banks that have lower fees and associated costs. Online banks don't have the overhead of a physical location to worry about and for this reason, they are able to offer cheaper financial services, many even offer free small business checking accounts. You can bank from your phone or laptop anywhere in the world and get online customer support. As there are more and more businesses that operate online exclusively, there are more online banks with lower overheads and more affordable on-demand Internet banking services.
Companies that do business internationally
International companies require international banking services. Use an international bank if your business decides to break through the borders. You could also find a domestic checking account that has low ingoing and outgoing wire transfer fees and international cash flow solutions. A bank with a robust online portal, mobile app, and 24/7 customer support could also work to support international banking needs.
What to look for in a checking account
To help guide your business checking account process we have listed a few categories for you to consider before choosing a bank.
Monthly transactions
Every business makes at least one transaction monthly. While shopping for a business checking account you will need to review the monthly transaction allotment for each account advertised. Every business checking account lists the number of transactions it supports per month for free (or at least covered by the monthly maintenance fee) and then lists a fee that applies to each and every transaction that exceeds that specified limit. Normally every single transaction over that limit gets charged individually thereafter, which can become extraordinarily expensive. Try to calculate ahead of time to see what your monthly average has been and plan ahead considering potential growth spurts.
Average daily account balance
The average daily account balance is important to weigh heavily in your decision for two reasons:
A higher balance needs a more premium account with more features to manage and support those funds. Your average daily account balance will depend on the size of your business, your cash flow, and profit margins. Try to project your average daily balance as best you can ahead of time.
Maintaining an average daily balance consistently could be your ticket to a free business checking account. Accounts that meet banks' minimum balance requirements usually have their monthly service fees waived.
Opening deposit amount
In many cases, you will need to make an initial deposit to even open a checking account. These can range anywhere from $20-$1500. If you don't have enough money to make the initial deposit, then you are automatically ineligible for the business checking account. While these initial deposits are normally within the financial means of the average small business owner, you might want to find a bank with a lower initial deposit, especially if you are simply moving money from your personal account into your business checking as a sole proprietor.
Physical branch availability
As business becomes increasingly virtual more and more banks are moving their services online. There are fewer and fewer physical branches each year even at the largest banks. Some banks are region-specific and might not be located where your business is headquartered. If you need a physical banking location you will need to use a branch locator and do some research to see what bank branches are closest to you. This also extends to ATMs. Online banking and mobile deposit apps help to circumvent the need for banking at a physical location. Weigh the pros and cons of banking without a nearby bank branch or try to make a shortlist of banks that are closest to you for in-person financial services.
Size of the banking institution
There are pros and cons when banking with either larger and smaller banks. Bigger banks often have more branch locations, more ATMs in-network, fee coverage for ATMs outside of the network, and 24/7 chat and phone support. Large banks can also better accommodate business growth over time, ensuring you won't have to switch banks if you don't want to. Smaller banks offer more of a personal touch. You can get the individual attention you need at a small bank, which may be good for a smaller business just starting out.
Community banks
If you like face-to-face customer service or hand-delivering cash deposits, then a bank in your community could be a great choice. Use branch locators on different bank websites to see if there is a bank right in your neighborhood. Small brick-and-mortar businesses or local retailers might need the in-person support a regional bank has to offer. At a community bank, you can build relationships with business banking representatives. They will be more available to you to answer your questions, address concerns, and help you apply for loans. Plus, you'll have the opportunity to speak directly with the person who will be approving your loan.
Best bank accounts
Now considering all of the metrics we have outlined above, let's review the best checking accounts for small businesses.
Novo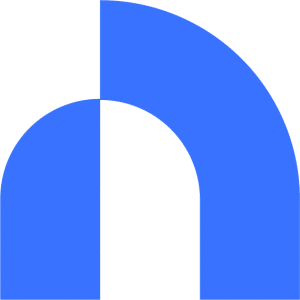 Who this account is best for
Novo is best for business owners looking for a no-cost business checking account and those who primarily want to bank online. They offer no-fee accounts and very generous terms, but they do not have in-person branches. Owners of cash-based businesses should look elsewhere, but for everyone else, Novo is a great option.
Introductory offers and fees
Novo has a straightforward pricing structure: It's essentially all free. There are no monthly fees, no minimum balances, no ACH fees, and really no fees for anything, outside of an insufficient funds charge of $27.
ATM withdrawal – any ATM, worldwide: $0
Monthly fees: $0
ACH transfer: $0
Incoming wires: $0
Debit card replacement: $0
Physical check bill payment: $0
Bank check: $0
Paper statement: $0
Insufficient funds fee: $27
Uncollected funds return fee: $27
There is currently no sign-up bonus or introductory offer from Novo. That said, the value that this account offers is in its simplicity and low-cost nature. For many, it's worth signing up for Novo, despite the lack of a bonus.
Novo network
Novo doesn't have a network, exactly. They have no physical branches and operate solely online. Novo is one of the newer business banking providers, and they have adapted to a low-cost, digital banking model. They focus on providing useful tech tools to help businesses conduct their banking remotely and therefore do not offer bank branches. While the lack of branches may seem like a downside, it's also what enables Novo to offer such low-cost services.
Novo counters their lack of branches with one valuable benefit: Free ATM withdrawals at any ATM, worldwide. Even if the ATM charges you a fee, Novo will reimburse it.
With the ATM benefit, cash withdrawals are not a concern. However, other in-person banking activities, like cash deposits, are difficult if not impossible with this bank. If you run a cash-based business, Novo is not for you.
Special features
What sets Novo apart from others on this list? In part, a growing list of special features help:
Powerful integrations

Novo integrates with several key business tools
Shopify, Stripe, Xero, QuickBooks, and more all integrate
These integrations can save time and cut down on data collection/accounting errors

Free ATM withdrawals worldwide

Novo charges users $0 for ATM fees at any ATM
If the ATM charges a fee, Novo will refund it at the end of the month

Integrated invoicing

With Novo, you can draft and send invoices, straight from your checking account
Accept payment via ACH transfer, directly to your account
Or, integrate with Stripe to accept credit card payments for invoices

Exclusive perks

Novo offers exclusive perks and discounts for its members
Examples include discounts on GoDaddy web hosting and QuickBooks accounting software
Novo sets itself apart by offering a fee-free checking account, packed with powerful features and unique benefits. Visit Novo's website to learn all the details of this new service.
See the full review of Novo here.
Relay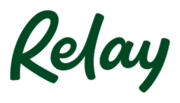 Who this account is best for
Relay is designed for small to mid-sized businesses looking to grow and streamline their operations.
Introductory offers and fees
All core banking features at Relay are free for businesses, which include up to 20 individual checking accounts and 50 Visa debit cards. These accounts have no overdraft fees, no monthly fees, and wire transfer fees of only $5 to $10. AllPoint+ ATMs are also partnered with Relay for fee-free withdrawals and deposits.
Customers can also choose to be part of Relay Pro, a paid tier for $30 per month per business, which eliminates wire transfer fees. These users also have access to additional features and integrations.
Relay network
Relay is a digital-only platform with no physical branches. However, any AllPoint+ ATM will allow fee-free deposits and transfers, and other ATMs can be used, though they may charge fees. Any business operating in the United States can bank with Relay. Business owners do not need to be United States citizens, however.
A series of integrations make Relay's software network robust. Customers can integrate the tool with accounting software (Quickbooks Online and Xero) and back-office software (Gusto, Plaid, Yodlee).
Special features
Relay offers a range of features for both clients using the free service as well as Relay Pro.
Core checking account functionality

Each business can have up to 20 checking accounts and 50 Visa debit cards issued through Relay. These accounts include core functionality like deposits and withdrawals, transfers, and wire payments.
Cards and accounts can be managed at the individual level from a single mobile app or web tool.

Low-fee structure

No fees are required for regular banking functionality. Free users will pay $5 per outgoing domestic wire and $10 per outgoing international wire, but no fees on other transactions.
No monthly fee, overdraft fee, transfer fee, or ATM fee at AllPoint+ ATMs.

User-friendly interfaces

Both the web application and mobile application offer a simple user experience to do things like track expenses, freeze or issue cards, and pay bills.
All transaction data is standardized, allowing easy categorization of transactions and simple data management.

Team permissions

Members of a financial team can be given specific permissions that allow them to carry out tasks within Relay without needing to login to the main account.

Software integrations

Relay Pro customers can integrate with accounting software like Quickbooks Online and Xero so that all transaction data is automatically accounted for in bookkeeping efforts.
Integration is also available with back-end tools like Gusto, Plaid, and Yondlee for connection to payment services and payroll management.

Automated bill pay

Relay Pro allows automatic bill pay to be set up, making it an effective accounts payable tool. Vendors and payees can be effectively managed, and multiple payments can be combined into a single transaction.
Both single and multi-step approval workflows can be created to allow team members to pay bills and manage expenses within the confines of their role.
See the full review of Relay here.
Mercury

Designed specifically for small businesses and startups, Mercury is an online-only bank that focuses on ease of banking as well as integrating fully with business operations. A fee-free model makes Mercury accessible to businesses, with unique features for VC-funded companies.
How it's different
Mercury boasts a fee-free model, where almost nothing will cost customers additional money. There are no transaction fees, no monthly fees, overdraft fees, or minimum deposit to open an account. The only transactions that have a fee are currency exchanges, which have a 1% fee.
This model includes even their premium tier. Rather than paying in to more capabilities, Mercury offers them to customers with large assets. When a business has over $250,000 in assets, they are eligible for the Mercury Treasury service, which is an automated cash management account that puts funds into the U.S. government securities and money market funds to earn a yield. The current rate is over 4%. Businesses with over $50,000 in their accounts are eligible for an IO Mastercard corporate credit card program through Mercury, which includes a 1.5% cash back offer.
Who this account is best for
Mercury's banking services are designed specifically for small businesses, especially startups and those in the technology industry. Sole proprietorships and trusts are not eligible to open accounts with Mercury, but all other businesses can benefit.
With almost no fees and an online-first model, Mercury is good for companies who want to keep overhead costs low and don't need the presence of physical banks. With no cash deposit ability, Mercury will not be a good fit for a business that deals with a lot of cash.
Businesses with some division of responsibility may be the best candidates for the tool's digital structure. With role-based access that allows different employees different access, even a slightly fragmented team can work well with Mercury. It also allows for API integration alongside pre-built integrations, so a business with a wide network of partners and tools may also find it a good fit.
Pros
Easy-to-use mobile and web app
App is available on both iOs and Android devices
Integrates with popular bookkeeping software like Quickbooks and Xero
Connects to payment processors like Paypal, Shopify, and Square
VC-backed companies have options for lending through Mercury
No monthly or transaction fees; no fee for transfers or wires; no ATM fees at 55,000 ATMS
Premium benefits are accessed by amount held, not a payment
Cons
No cash or checks
Checking accounts do not offer interest
Savings accounts have APY that is low compared to competitors
Sole proprietors cannot sign up for Mercury
It can take 5 to 7 business days to be approved for an account after applying
See the full review of Mercury here.
Lili

Lili is a completely online bank, aimed at helping small business owners manage their assets on the go. With an extensive network of ATMs, a low-to-no fee structure, and many available software integrations, businesses are able to bank confidently without large costs.
How it's different
Lili is unique because it was designed exclusively for small business owners and freelancers who need sophisticated accounting solutions for a low cost. All users, regardless of their membership tier, enjoy a low fee structure, with fees only levied for cash deposits and out-of-network ATMs.
Though it does not offer a full suite of banking capabilities, like wire transfers, Lili stands out for its integrated model that includes expense reporting, tax planning, and other operational tools that small business owners can rely on.
Lili offers a web interface, but where it shines is the mobile application, which puts all of the financial management tools at a business owner's fingertips. The app is dynamic, easy to use, and focuses on important information only.
Who this account is best for
Lili is designed specifically for freelancers, contractors, and small business owners. With a no-cost structure and no monthly fee necessary, Lili is aimed at businesses that need to manage expenses and taxes without incurring significant overhead.
To open a Lili account, a business must be one of the following:
A sole proprietorship
A single or multi-member LLC
A general partnership or limited liability partnership
An s-corporation
There is no minimum deposit required and no revenue limit to open an account, so businesses of any size can join Lili. There is also no fee for an account that is inactive, so businesses can maintain their account even during breaks or slow periods.
Most Lili customers are looking for a free or inexpensive solution that offers dynamic expense reporting, tax planning, and great rates for checking accounts. Those who enjoy the tools but want to expand can also choose a Lili Pro account to add even more functionality.
Pros
Each transaction can be tagged as "personal" or "business" and categorized
Receipts can be attached to transactions
Dynamic expense monitoring for trends and forecasts
Tax calculator to determine how much should be saved
Unlimited invoicing for customers
Create and manage a customer database
Accept all major payment types via the mobile app
Cons
No checkbooks or wire transfers are available.
Cash deposits are limited by day and month, and include service fees.
Not a fit for larger businesses
Only one business debit card is available.
Joint accounts are not an option.
Some costs can be high
Out-of-network ATMs will have a fee associated with their use.
Many features are only available with a paid account.
See the full review of Lili here.
Bank of America
Who this account is best for
This is the best bank account for established businesses with steady growth or small businesses with a big future ahead of them.
Introductory offers and fees
With their Business Advantage Relationship Rewards Program, you can reap the benefits of having a checking account, rather than just storing your money away to sit. The Relationship Rewards Program has many perks including:
Feeless services like cashier's checks, ODP transfers, deposits, and stop payments.
Bonuses based on using the Business Advantage credit card for purchasing.
Cash rewards for using the Merchant Services processing.
An interest rate booster on a Business Advantage Savings account.
While there are monthly fees for each business checking account, you can skirt paying the fee if you meet the basic requirements for every statement cycle. Their overall fee schedule is quite competitive.
The Bank of America network
Bank of America is the second largest bank in the United States and for this reason, offers an impressive 4,400 offices that businesses can visit around the country. This makes assistance accessible. You can sit face-to-face with financial experts and discuss any issues you might have, or get help with managing your account services. Bank of America also offers approximately 16,000 ATM locations around the country, making it easy to bank on the go without having to pay out-of-network ATM fees. If you want all the benefits of banking with a large network, Bank of America is a premier choice.
Special features
Bank of America offers a wide variety of Cash Management Tools for businesses like:
Payroll services
Remote online depositing
Account management
Invoicing and payments by Viewpost®
Merchant services
Express tax services
Treasury services for larger businesses See full Bank of America review here.
See the full review of Bank of America here.
Chase

Who this account is best for
Chase is the largest bank in the country and is best for growing companies looking for the support of a big banking network.
Introductory offers and fees
Chase has a straightforward fee structure that's affordable for checking and savings account users, but it's important to take the time to understand the fees, otherwise, you could get hit with costs that are completely avoidable.
Chase is currently offering a $200 bonus for its Chase Total Business Checking account customers. To qualify you must meet the following requirements:
Make a $1,000 deposit within the first 10 days of opening the checking account
Maintain a $1,000 average minimum daily balance for 60 days
Make at least five qualifying transactions in the first 60 days
Chase Bank network
Chase is one of the largest banks in the United States and has an impressive 5,100 branches throughout the country and 16,000 ATM locations. This makes it very easy to find a location wherever you are, though Chase does not waive out-of-network non-Chase ATM fees for small business checking accounts, and offers to waive up to four fees for larger accounts.
Special features
Chase offers a range of nice features for business checking account holders that make life easier and more efficient.
Mobile Payments

Check account balances, deposit checks using your smartphone, receive text updates about your account, and make Zelle P2P payments.

Quickbooks Integration

Entrepreneurs can sync their Quickbooks with their Chase business checking account to more efficiently manage their business finances and taxes.

Fraud monitoring

Chase bank provides its customers with free fraud monitoring to protect business checking accounts from suspicious activity and use.

Paperless Savings

If you decide to go paperless it can lower your monthly fee from $15 to $12.
Visit Chase's website to find out the perks and special features for Premier Plus checking and Sapphire checking accounts for larger businesses like specially designed checks and multiple free checking accounts.
See the full review of Chase here.
Wells Fargo
Who this account is best for
Wells Fargo's business checking accounts are best for businesses that need the flexibility to accommodate growth.
Introductory offers and fees
There are no introductory offers for business checking accounts at this time.
Wells Fargo has standard business checking account fees if specific account minimums and averages are met relative to the checking account type.
Monthly fees: range from $14-$40 per month depending on which business checking account your business has chosen these fees can be waived if specific average monthly balances and services are used.
Transaction fee: 50 cents for every transaction after the first 200 per month
Cash deposit fee: 30 cents per $100 in cash deposited after the first $7,500 of cash deposits each month
ATM fee: $2.50 per withdrawal and $2 per balance inquiry at out-of-network ATMs in addition to ATM operator fees.
Domestic incoming wires: $15
Domestic outgoing wires: $30
International incoming wires: $16
International outgoing wires: $35
Wells Fargo Bank network
The Wells Fargo banking network has more than 6,300 locations across the United States with over 13,000 ATMs. Wells Fargo has more nearby branches than almost any bank in the country. If you are a business looking to receive face-to-face financial customer service, then the Wells Fargo network is one of the largest.
Special features
When you sign up for a Wells Fargo checking account they will include the following bonus features to personalize your business account.
Custom Cards

Wells Fargo offers complementary card customization so you can put your business logo right on your company debit or card.

Account Access Manager

The Account Manager helps you to manage employees or partners who need to access funds. The account access manager acts as an intermediary to help maintain account security.

Zero Liability Protection

Wells Fargo will completely reimburse any suspected unauthorized account activity like debit card or ATM withdrawals if they are reported immediately and correctly.
See the full review of Wells Fargo here.
TD Bank
Who this account is best for
This business checking account is best for small companies that want low monthly maintenance fees for their checking account in the U.S. or Canada.
Introductory offers and fees
TD Bank is offering to waive monthly fees for upgraded small business checking accounts on the premise that you take out a small business loan. This isn't necessarily an introductory offer as much as it is an incentive to sign up for an upgraded small business checking account and get your business loan from TD Bank.
TD Bank has some of the higher fees when compared with other top ten banks. Here are some fees to be aware of:
Monthly fee: $10-30 depending on account type (you cannot waive the $10 fee for the simple checking account)
Charge after transaction limit has been met on checking accounts
Cash Deposit fee: $.20 for every $100 deposited after the limit
ATM fee: $3 for every out-of-network ATM visit unless you have a Premier checking account
Domestic incoming wire transfer fee: $15
Domestic outgoing wires transfer fee: $25
International incoming wires transfer fee: $15
International outgoing wires transfer fee: $40
TD Bank network
TD Bank has a smaller physical network compared to the other top ten largest banks in the country with just 1,250 branches and 2,500 ATMs across the U.S. and Canada. TD customers can also access accounts using out-of-network ATMs for an additional fee. Their branch locations are also open longer hours than most other banks, seven days per week.
Special features
TD Bank offers the standard special features that come with most business checking accounts like mobile deposit apps, overdraft protection, and ACH transaction options.
Free mobile and online banking with Mobile Deposit

Bank from anywhere anytime for free
Make single-item deposits electronically via an app that scans paper checks and places the funds in your account

Live Customer Service 24/7

Receive customer support via live chat or phone call around the clock
Branches are open seven days a week for in-person assistance

Business Overdraft Protection

Set up custom alerts about your balance so you can avoid overdrafts all together

BusinessDirect ACH Payments

Send money directly to any bank account
Set up templates for transfers
Use for payroll, vendor and tax payments

Bill Pay

Pay business bills online
Set up one-time or recurring payments

Quicken/QuickBooks Integration

Make payments straight from your financial accounting software
See the full review of TD Bank here.
Citibank
Who this account is best for
Citibank is best for high transaction business checking and businesses that anticipate a lot of growth.
Introductory offers and fees
There are no introductory offers currently at Citibank for business checking accounts.
Citibank has competitive fees for wire transfer and avoidable monthly maintenance fees. The biggest fees at Citibank are the overdraft fees and out-of-network ATM fees. However, Citibank has many fee-free ATM locations, over 60,000 to be exact.
Monthly Maintenance Fee: $15-22 (can vary by state)
Incoming Wire Transfer Fee: $15
Outgoing Domestic Wire Transfer Fee: $25
Outgoing International Wire Transfer Fee: $35
Overdraft Fee: $34 each
Non-Citibank ATM Fee: $2.50
CitiBank network
Citibank is a comprehensive bank that spans over 2,649 locations in 19 different countries and 723 branches in throughout the United States and also has 60,000 ATM locations for you to make use of. Whenever and wherever you need money, you should be able to find a place to access it, without paying a fee. Citibank is one of the largest banks in the country ranking 3rd just below Bank of America.
Special features
Citibank checking accounts all come with a myriad of special features. Citibank has quite the offerings for checking account clients, without much added expense:
Citibusiness Checking Plus Overdraft Protection

Revolving line of credit to offer business checking accounts overdraft protection

CitiBusiness Safety Check

Automatically transfers funds from your savings account or insured money market account to give overdraft protection for linked checking accounts.

Citibank Remote Check Deposit

Scan checks using your smartphone and deposit them direction into checking accounts

CitiBusiness Preferred Banking

A service offer that gives customers preferred pricing, waived fees, exclusive rebates, and bonus rewards.

Earnings Credit

Credit based on the monthly average balance in non-interest checking accounts that have more than $5,000, to help waive monthly service fee.

Cash Management Services

ACH Origination
Controlled disbursement
Account or deposit reconciliation
Currency services Investing options
ACH debit blocks and filters

CitiBusiness Online

Online banking portal
Fee-based Cash Manager Suite available
See the full review of Citibank here.
Capital One
Who this account is best for
Please note: Applications for the Spark Business Checking and Savings line of products have been temporarily removed as of early 2019, as Capital One is currently working on improving the overall product experience before adding new customers. With that in mind, do consider their class-leading checking and savings products for business owners.
First, their Business Unlimited Checking and Basic Checking deserve small business owners' attention. Second, their industry-leading, 2.0% APY Savings Account is a product worthy of being at the top of one's list.
Nevertheless, our Capital One Spark Business Checking account info follows below, but please note that as of the Summer of 2019, it is currently still not open to new applicants.
Capital One Spark Business Checking accounts are best for those small business owners who want unlimited transactions and can maintain a $2,000 average monthly balance.
Introductory offers and fees
The Spark Business Savings account offers a promotional Annual Percentage Yield of 1.75% for the first year. This applies to up to $1 million in savings balances for business owners. After $1 million there will be a non-promotional APY applied. After the first year of banking through the Spark Business promotion, the rate will lower to .40%, earning interest at Capital One's standard rate. The promotion is limited to one account per business.
Capital One considers itself to be a lower fee bank. Here are some of the fees that you might incur as a business checking account customer:
Monthly Service Fee: $15 if your business checking account does not maintain a $2,000 minimum balance
No transaction fees or ATMs fees at all 39,000 Allpoint ATMs
Free Cash Deposits up to $5,000 and $1 for every $1,000 after that
Incoming Wire Fee: $15
Outgoing Wire Fee (Domestic): $25
Outgoing Wire Fee (Foreign): $40
Spark Business Checking customers can order business checkbooks for $30 each with each additional checkbook costing $22.
Capital One network
Capital One Network is smaller as far as physical locations are concerned. They only have 700 branches nationwide and are not located in many states. They are partnered with Allpoint to provide customers with more fee-free ATM access with over 39,000 ATMs in the U.S. Capital One relies heavily on its web portal and mobile banking app to give customers the 24/7 support and service they require. Most if not all account issues can be resolved on the website or over the phone.
Special features
Merchant Services

Accept credit card payments worldwide powered by Worldpay
Use smart terminals, traditional terminals, or mobile readers
Transparent reporting and multiple payment method friendly
Accept all major credit, gift and loyalty cards

Spark Credit Cards

Spark cash back rewards or Spark miles rewards credit cards for businesses that travel
The cashback card has 2% cash back and $500 cash bonus opportunity
The miles rewards card offers 2x the miles reward and a 50,000 bonus miles opportunity
See the full review of Capital One here.
Citizens Bank

Who this account is best for
This business checking account is best for those small businesses with less than 200 transactions monthly.
Introductory offers and fees
There are no special offers at this time for Citizens Bank's business checking accounts.
Citizens Bank's fees are competitive with other business checking account fees and the free Clearly Better Business Checking account is a plus.
Here are some of the fees you might encounter banking with Citizens Bank:
$20-25 Maintenance fee for non-Clearly Better Business Checking accounts that don't meet monthly requirements
Transaction fee: $.30-.50 per additional transaction over monthly limit
Domestic Incoming Wire Transfer: $18 – $31
Foreign Incoming Wire Transfer: $10 – $12
Domestic Outgoing Wire Transfer: $18 – $30
Foreign Outgoing Wire Transfer: $8 – $35
Interbank Wire Transfer: $5
No cash deposit fee
Overdraft Fee: $39 per item, $6.99 per day for each day overdrawn up to $69.90
Out-of-Network ATM Fee: $3.00
Citizens Bank network
The Citizens Bank Network expands across 11 states in the following regions: Northeast, Mid-Atlantic, and Midwest. It is a small bank network when compared with financial giants like Bank of America or Citigroup. However, they do have 1,150 physical locations and 3,300 ATMs. Citizens Bank is originally a Rhode Island-based bank, but now it offers services nationwide to over 5 million customers.
Special features
The Citizens Bank business checking accounts have money management features that are standard to most basic business checking accounts and then have payment solutions, eBill autopay, and overdraft solutions beyond the norm.
Citizens Bank Mobile Deposit

Citizens Bank has an award-winning mobile app that allows businesses to deposit checks right from their smartphones.

Online Bill Pay

Pay bills easily online with an integrated calendar tool to help pay bills as early as possible.

Account Management Tools

Track payments, bills, funds, and view all accounts at once with multiple user account access with added security.
Send bills to vendors and suppliers with autopay and alert systems.

Money Movement and Management

Popmoney is Citizens Bank's online payment service that offers account-to-account transfers and cash flow management tools.
Brand invoices with custom business logos
Transfer funds across accounts.

Overdraft Line of Credit

Overdraft Credit links your checking account to an overdraft-specific credit line that auto transfers funds to cover ATM fees, debit card purchases, and bill payments that go beyond the available balance.

Savings Overdraft Transfer

Overdraft Savings links your checking account to an overdraft-specific savings account that auto transfers funds to cover ATM fees, debit card purchases, and bill payments that go beyond the available balance.
See the full review of Citizens Bank here.
PNC Bank
Who this account is best for
This business checking account is best for a small business that has a high number of monthly transactions.
Introductory offers and fees
New Business checking accounts can earn a cash bonus reward by opening an account.
$100-300 for Business Checking account if you sign up by September 14th, 2018 and maintain a minimum average per cycle of $1,500-$25,000 for the first 3 statement cycles and make 10 total PNC Bank Visa Debit Card transactions or mobile check deposits in that same time frame.
The fees can be waived for the first three months' businesses start checking with PNC while they figure out the requirement structure. To continue not paying the monthly fee you must meet the following requirements:
Deposit PNC merchant services card payment proceeds into your business checking account
Make > $1,000 worth of purchasing using your linked PNC business credit card
Have an average monthly balance of $1,500
Here are the following fees to be aware of:
Monthly fee: $12
Transaction fee: $0.50 per transaction after the first 150 transactions each month
Cash deposit fee: > $5000 a fee applies and $3 per deposit bag for night processing
ATM fee: 6,000 PNC Bank ATMs nationwide and an out-of-network ATM reimburse plan if you carry a $2,000+ daily balance
Domestic incoming wires: $15
Domestic outgoing wires: $30
International incoming wires: $15
International outgoing wires: $45
PNC Bank network
PNC is the 9th largest bank in the US, and its network spans 2,800 banking locations in 19 different states with over 6,000 PNC ATMs. Its network's downside is the lack of physical locations, but with so many ATMs and ATM reimbursement programs if you are a business looking to either primarily online-bank or are located near a PNC bank, the network could accommodate your needs.
Special features
No Setup Fee for Overdraft Protection

Get overdraft protection on your business checking account without an initial fee

No Charge for 150-1,500 Items

Depending on account size you can have free transfers, deposits, and transactions for up to 1,500 items monthly

Cash Flow Insight Base

The Cash Flow feature is a suite of online tools for cash management like spending analysis, timelines, trends, cash in, and cash out to help you make more informed business decisions. The cost for this feature is an added $10 monthly.
Great for managing account payables and receivables online with the ability to sync accounting software and receive forecast credit card statements.
Invoicing and document management reminders and templates for improved management.
PNC Merchant Services for next-day funding on payment processing
Online bill pay and banking
See the full review of PNC Bank here.
U.S. Bank
Who this account is best for
U.S. Bank is best for newer, smaller businesses or businesses with moderate cash flow and transactions.
Introductory offers and fees
U.S. Bank gives its business checking customers a special 50 percent discount on their first check order up to $50 even if you wait months to order the checks. If you go to sign up at a branch you can get a discounted price on a mobile card reader and get it for just $49 or a full terminal for $399. This is only when you sign up for its clear and simple pricing program.
U.S. Bank offers a competitive fee schedule when compared with other top banks for business checking account customers. Here are some of the fees you might encounter while banking at U.S. Bank:
Monthly Maintenance fee: No monthly maintenance fee for US Bank silver business checking, all other monthly fees vary see the above section for details.
Transaction fee: $0.50 cents per transaction after the first 150 transactions limit is reached each month
Cash deposit fee: The first $2,500 in cash deposits are free every month
ATM fee: No out-of-network additional charge nationwide and access to 3,200 ATMs that have free withdrawals in addition to 25,000 more MoneyPass ATMs.
Domestic incoming wire transfer fee: $20
Domestic outgoing wire transfer fee: $30
International incoming wire transfer fee: $25
International outgoing wire transfer fee: $50
U.S. Bank network
The U.S. Bank network is in the top five biggest banks in America. It has 3,200 physical branch locations and 5,000 ATMs where you can receive free financial services. Using the branch locator on the web portal or mobile app you can find the nearest branch or feeless ATM. U.S. Bank has
Special features
ADP Payroll

U.S. Bank partners with ADP® to deliver flexible payroll, tax, and human resource solutions for companies of all sizes.

Customer Check Risk Management

Offer customers the option of paying by check while cutting costs and associated fraud risk. With Electronic Check Services, checks are auto-converted into electronic transactions.

Remote Check Deposit Solutions

Deposit checks with your U.S. Bank mobile app, the Deposit Express, or with on-site bank location electronic deposits with only a $15,000 per day limit on mobile check deposit.

Business Reserve Line

Get overdraft protection with a revolving line of credit up to $5,000 for advanced overdraft prevention.

Card Payment Processing

Point-of-Sales solutions, mobile card payments, online/remote card payments, check and card processing, and international card payments for businesses.

Business Money Market Accounts

Earn higher interest rates and watch your balance increase, giving you unlimited access to your funds while getting extra cash.
See the full review of U.S. Bank here.
SmallBusinessBank.com
Who this account is best for
This business checking account is best for micro-businesses or small businesses looking for an entirely free mobile and online banking solution.
Introductory Offers and Fees
Small Business Bank offers a free business checking account geared towards micro businesses. There are no limits, monthly fees, or minimum balances when you get a micro-business checking account at Small Business Bank. This isn't so much promotion or offer, it is how their business checking is designed.
Small Business Bank is a low-fee, micro-business checking option that has the most competitive fee schedule of any online bank for very small businesses. Here are some of the fees you might encounter when banking with Small Business Bank:
Money Orders: Free
Cashier's Check Fee: Free
Dormant Account Fee: $2 per month
Return on Deposited Item: $2
Domestic Incoming Wire Transfer Fee: $15
Stop Payment Fee: $25
Insufficient Funds/Overdraft Fee: $25
Mailed Statements: $10 per month
Small Business Bank network
Small Business Bank used to be called Gardner Bank and is a member of the Federal Reserve System. It started as a Kansas headquartered bank serving the city since 1984. Despite having its roots in Kansas, now Lenexa, Kansas specifically, the bank now services small businesses in all 50 states across the nation. The customer support team is not 24/7, but they are ready to assist with financial needs during business hours. Small Business Bank is part of the Shazam ATM network and no fees apply at those ATMs for Small Business Bank account holders.
Special features
There are very few special features and now cash flow management solutions at Small Business Bank. Here are the basic features that do come standard with the Micro Business Checking Account:
Free online banking and bill pay
Free mobile deposits using the easy-to-use Small Business Bank mobile app
Free ATM withdrawals at any Shazam ATM location
A free FDIC-insured account
High Yield Business Savings Account with 0.49% APY on funds up to $100,000 and 0.99% for any over $100,000