The modern job search has widely shifted to the internet. Job search engines are growing in popularity, and are one of the most common ways people begin their job searches today. Fifty-one percent of U.S. employees say they are actively seeking new employment or watching for openings and 58% of job seekers say they go to a job board or job search engine when searching for career opportunities, according to Gallup.
Why would someone use a job search engine? 
From a job seeker's perspective:
Access thousands of potential job listings in a matter of seconds

Submit resume easily to multiple potential employers just as quickly

Review and vet companies before deciding whether to apply there

Network and build upon connections to get a foot in the door for future opportunities

These sites are also searchable, so listings can be filtered by job title, healthcare availability, or specific industries
From an employer's perspective:
Great place to showcase an open position and recruit top talent

Look at resumes

Invite people to apply

Use paid features where the search engine provides matches for you
Job seekers use an average of seven job sites during a job search. Employers need to go where prospects are, so getting their job listings on the best job search websites is imperative. While there are sites like USAJobs and Craigslist that post ads, we suggest trying these:
Top 10 best job search engines to try
Best for: Just about anyone
ZipRecruiter has the #1 rated job searching app and for good reason. Job seekers can easily search for jobs from their phone, filter by keywords and locations, and set up a profile to receive alerts instantly when a new job fits the criteria set. 
ZipRecruiter offers a free trial for new employers posting openings on their site.
Employers love ZipRecruiter because it takes some of the hassles out of recruiting. For starters, ZipRecruiter will get your post on other job sites, plus it will proactively pitch qualified candidates and encourage them to apply, which means you don't have to sift through applications and cover letters. 
ZipRecruiter also offers comprehensive salary tools, which helps companies reel in top talent.
Plus, ZipRecruiter has just announced a new partnership with Comparably, which is a leading workplace culture and compensation monitoring site that gives its users detailed anonymous employee reviews of companies, salary information, and details about a company's culture, diversity, and more. These extra details often provide additional incentives to apply.

Best for: Companies offering entry-level, remote, temporary, contract, and work-from-home positions
Indeed offers an extremely user-friendly, intuitive interface that makes it quick and easy to use. Indeed is both a niche job board and job search engine, and is the largest in the world of its kind. 
According to their website, Indeed delivered 65% of all hires in the US from online sources in 2016. With over 16 million job postings and 100 million resumes, that's not hard to believe. 
Indeed provides access to literally all types of jobs, including remote, temporary, contract, work from home, summer jobs, entry-level, and teen jobs. 
Users can opt to use the Quick Apply feature, which lets candidates apply to a specific job quickly as opposed to a full-scale application process.  


Best for: Companies looking for highly educated candidates
Ninety-two percent of Glassdoor users are college-educated, and almost half have at least 5 years of work experience. Out of over 32 million monthly users, 42% of them are millennials and 43% of female candidates are also minorities. 
Employers use this site as an aggregator of top-notch talent. The site is easy for employers to upload a job listing and companies can even provide company reviews so that potential applicants can assess a company before choosing whether to apply for work there. 

Best for: Companies new to online job listings
LinkedIn is a well-known social media site that's aimed at professionals. Since LinkedIn profiles are common, it's a great place for small businesses or companies that are new to advertising jobs online to post jobs. 
LinkedIn lets employers list a job for free or you can decide to take advantage of a number of different paid features. Hiring managers can "sponsor a post" to get their listing at the top of the pile and can utilize additional features like a full recruiting service that will find the best candidate for your opening. The mobile app is helpful to monitor top job candidates too. 


Best for: Employers with entry-level positions
Monster is one of the largest job boards available. Self-dubbed as a "generalist job board," it offers an extremely wide range of industries and opportunities and caters to all job seekers and work styles, including teenagers, those seeking temporary work, freelance work, and entry-level positions. 
Monster has more users without a college education than some of the other job search engines. Monster also provides a free resume review service, and a career advice blog. 
Knowing Monster's audience means employers can decide if their opening aligns with the site's visitors.
As with other sites, adding a job listing is fairly easy. If you don't want to do any work, you can invest in Monster's paid services.


Best for: Jobs that require experience
Another veteran in the job search engine world, CareerBuilder has been around for over 20 years. CareerBuilder offers a highly customizable search engine and allows you to submit your job listing to multiple job postings with one click. You can try out CareerBuilder's Talent Acquisition Suite, which can reduce your recruiting costs by saving you time.


Best for: Tech jobs and startups
AngelList started as an online introduction board for tech startups that needed seed funding. It has grown since its inception and now gives tech companies and startups the ability to post jobs. 
This site not only helps you recruit talent but has an applicant tracking system that helps employers stay organized and on top of the hiring process. Job alerts also improve tracking.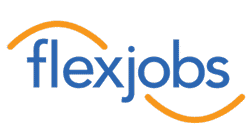 Best for: Companies with remote jobs
The pandemic made remote work more feasible for many industries. With a growing number of people looking for full-time remote jobs or hybrid schedules, FlexJobs has become the go-to spot to post these kinds of opportunities. 
FlexJobs is a subscription-based website for work-from-home, remote jobs, and flex work. The company does screen job listings and there are a few questions that employers must answer in order to be vetted by FlexJobs before posting a job. While the process may take some time, it does net employers a good pool of candidates who are job hunting.


Best for: Employers offering general jobs
SimplyHired aggregates job posts on company sites and job boards to pool them all in one place. Users say it's one of the best job boards out there. When a candidate clicks on a job posting, it will redirect him or her to the original source, where they can learn more about the opportunity and then apply. 
SimplyHired does offer premium services, but unlike others, employers can post a job and review resumes for free. Costs are only associated once you want to move beyond that point.


Best for: Gig, shift, part-time, or freelance jobs
Snagajob is a great place for employers offering job opportunities that are considered gig work, shift work, or jobs that require freelancers. Employers can fill jobs on-demand with this platform and have access to paid services that will match candidates for a job, recruit them, and even score job applications as they come in.
What are job search engines?
A "job search engine" is a phrase often used interchangeably with "job board," but the two are not exactly one and the same; although many people utilize both when searching for jobs. 
Where an online job board is a website that exists for employers or their recruiters to post jobs for others to view and apply, a job search engine actually does the legwork by searching through thousands of web pages to find job postings and accumulates them into one mass collection that can be filtered in any number of ways. 
Think of job search engines as the Google of job searching.
How does a job search engine work?
A job search engine combs through thousands of web pages looking for job postings and aggregates them all in one place, providing comprehensive data about jobs, salary information, company websites, job listings, company career pages, and a wealth of employment details.