Business owners wear many hats and have many responsibilities, many of which revolve around managing employees and contractors. Smaller businesses and sole proprietors could get away with managing these tasks by themselves, without needing a permanent HR department. However, as they grow and add employees, it might be prudent to delegate HR services to a quality human resources outsourcing company to save time and money. Businesses can delegate tasks like onboarding, recruiting, training, payroll, and benefits administration to these companies or human resources consultants. This guide will discuss the pros and cons of human resources outsourcing companies, less-known alternatives, and reviews of the best human resources outsourcing companies.




Pros and cons of using a human resources outsourcing company
There are many advantages and disadvantages of using an HR outsourcing company, which can be a PEO arrangement, and be seen below:
Pros
Can save time and prevent costly errors.
There are many complex regulations that employers must be aware of like the FMLA and OSHA. These laws protect employees who need to take time off to care for illnesses and guarantee safe working conditions, respectively. Employers who violate these laws can be subject to fines, high employee turnover, and even imprisonment in extreme cases. Therefore, a quality human resources outsourcing company can prevent these consequences.
Many of these firms act as PEOs, or Professional Employer Organizations, which work with businesses on a co-employment model. This means that the workers are employees of both the PEO and the business that is using the PEO. Since many outsourcing firms operate on a PEO standard; they can negotiate aggressive volume discounts with 401(k) and healthcare providers. These discounts can make employee benefits more affordable and save the business owner thousands of dollars.
They can be a "one-stop" shop
Some human resources outsourcing companies also assist employers with managing employee health insurance plans and related benefits. Also, many of these companies focus on financial well-being, which includes providing employee financial counseling and retirement plans. Using a company that offers all these benefits will make it easier for the business to stay organized as everything will be consolidated.
Cons
These firms can provide business owners with great cost savings, but this comes at a price. Usually, outsourcing firms that operate as PEOs just work with one main insurance carrier. If the small business owner wants to change insurance carriers, then he or she might not be able to do this as this depends on the human outsourcing company's policies.
While business owners can save money with these companies, they can charge more than the value they provide. For instance, very small business owners or those with one employee might be better off using software as this might be cheaper. The average human resources outsourcing company can charge anywhere from $50-$200 per month per employee, depending on the features and the package.
On the other hand, many software platforms, like the popular payroll software Gusto, can charge as little as $6 per month for each employee. This can represent significant cost savings, especially if the business doesn't want to scale, has few employees, or just works with contractors.
Many human resources outsourcing companies can be large organizations with many departments and procedures that are publically traded. While these companies are stable, they can also have excessive bureaucracy when dealing with business owners. For example, they can have many unnecessary hoops to jump through, like signing pages of paperwork. Also, they would likely have many different departments, which might make it difficult for businesses to receive tailored services.
Alternatives to human resources outsourcing companies
Besides using software, there are many alternatives to these companies. One example is that companies can simply hire HR professionals like individual consultants to provide ad hoc work. Many consultants are self-employed and service numerous clients. This can be a good approach if the business needs occasional assistance and wants to save money by not hiring a company. However, an individual consultant might not be able to provide the breadth of services compared to a company.
A human resources consulting company is a larger firm that hires consultants to service businesses. This company manages the consultants and helps employers with tasks like payroll services, creating job descriptions, forms, implementing employee training procedures, and other HR functions. Also, employers will still be able to have control over which benefits providers they can choose, unlike if they chose to work with a PEO. This could provide them with the best of both worlds as they receive human resources guidance and still have autonomy over their business.
As discussed earlier, some small business owners are just opting to use the software as it has comprehensive features for low rates. Yet, this may not be a prudent strategy for those that have many full-time employees and work in complex industries. Therefore, using software in conjunction with outsourcing services might be wise. That way, employers can benefit from quality technology, access quality human resources professionals, and have control over their benefits packages.
Human Resources outsourcing company reviews
The next section will thoroughly review each company along with its HR solutions in great detail based on its features, price, and customer service.
---
Insperity
Features
Insperity HR is a full-service human resources outsourcing company that was established in 1986 and has 70+ offices throughout the nation. This firm offers various services ranging from 401(k) plans, payroll management, employee health insurance, organizational charting performance reviews, and workers comp management. It also significantly emphasizes helping employers manage policies related to employment laws like FUTA/SUTA and unemployment claims. FUTA and SUTA are taxes that every employer must pay to the federal and state governments to provide unemployment insurance for laid-off workers. FUTA and SUTA taxes are similar to standard estimated payments, but the right human resources company can enable their clients to pay minimal FUTA/SUTA taxes. For example, a PEO can promptly respond to unemployment claims and minimize employee turnover, which drastically reduces these taxes.
It works with various companies, from smaller firms with five employees up to Fortune 500 companies with 5,000 employees. Therefore, it can be seen as a good all-around HR administration option, especially since it provides individual services like recruiting as well as accounting consulting. As a bonus, Insperity's mobile app for both Android and iOS renders aligning your core business strategies with the company's HR team much easier.
Price
While Insperity doesn't have prices on its website, many third-party sources have estimated the monthly fees to be around $230 per employee each month. Also, Insperity doesn't have long-term contracts and can offer discounts for businesses with many employees and those that prepay annually.
In addition, this service provider segregates its services for businesses with 5 to 149 employees and 150 to 5,000 employees. The first category provides the basics like payroll management, 401(k) plans, and government compliance assistance, which includes managing FUTA/SUTA tax. It has more comprehensive services for larger companies like having extensive risk management solutions.
These risk management solutions include in-person and virtual employee safety training. This package also offers additional employee benefits like EAP or Employee Assistance Program access. Having a benefit like this can make a significant difference as more employees are struggling with mental health issues.
Customer service
Unfortunately, Insperity doesn't have the best customer service reviews, as it has a total 2-star rating on Consumer Affairs. Many of these reviews stated that Insperity had a difficult time answering questions on employee benefits, especially the FSA plans. Other reviews have complained that Insperity's pricing is high in relation to its value and lackluster customers. Besides this, many customers have stated that Insperity has hidden fees in the employee benefit plan section. For example, they'd charge businesses to add on products that should have been included in the monthly fee.
Despite the poor reviews, it's received praise for providing a variety of services and having good training services. Providing useful employee training can differentiate a human resources company and make its client's employees more efficient.
---
Aon Hewitt

Features
Like Accenture, Aon Hewitt is another larger human resources outsourcing company that is publically traded and provides various services like payroll administration and employee handbooks. As a company that has various international locations, it offers global benefits consulting that helps employers comply with local laws. For example, it has human consultants that specialize in different regions like Europe which differ drastically from the US and North America. Many European countries have universal health care that covers basic services, and Aon factors this into its offerings. Therefore, it may not offer basic healthcare benefits in countries that have universal healthcare, but instead, let employees participate in plans that cover unnecessary procedures like plastic surgeries.
Aon Hewitt also stands out for providing actuarial services within employee retirement plans. Instead of just providing run-of-the-mill 401(k)s, it helps companies determine investment options that are fiscally feasible for their employees and the bottom line. It also offers pensions and other defined benefit plan consulting services. While pensions are rare, some companies and governments still have them. Therefore, these entities can work with Aon to ensure that the pensions are compliant and financially solvent.
Price
As with other larger human resources consulting firms, Aon has very high standards for the companies they work with. After speaking with a broker, they only accept businesses that have at least 100 employees and have been in business for two years. Also, their prices range based on the industry and options selected, like retirement plans.
However, average monthly pricing is based per employee, ranging from $130 to $200. This enforces that it's definitely better for larger companies, but it does let companies mix and match between services. For example, firms have the option to use or drop certain services like talent assessments or performance management for human resources packages. This flexibility is great compared to firms that have a fixed bundle rate.
Customer service
Overall, Aon has great customer service for a larger HR outsourcing firm. The HR support representatives were friendly, tech-savvy, and spoke good English. It has two four-star reviews on G2, which complement it for its extensive experience in a variety of industries. This experience is very helpful for some industries, like financial services, that are highly regulated and need to abide by many rules. Some other positive customer service reviews mentioned that the representatives work around the clock and are always available. This isn't surprising, seeing that Aon has many international locations.
Some negative reviews stated that Aon can have excessive procedures like having many forms for simple HR staff tasks like changing retirement plan fiduciaries. Also, some reviewers stated that the pricing was too high for the value they received. In addition, it provides viewers with whitepapers, blogs, reports, and webcasts in its Insight area on the website. They have an ethics hotline phone number, which is a powerful tool considering that maintaining an ethical workplace is a top priority for human resources workers.
---
Oasis Advantage Outsourcing

Features
Oasis is another human resources company that provides payroll, risk management, government compliance, and other employee management solutions. In fact, it's owned by Paychex, which is one of the largest payroll/PEO companies in the United States. This relationship makes Oasis a secure company that can assist various industries with their human resources needs. For example, it offers solutions for over 20 industries, including Information Technology.
Information Technology has many unique needs like needing to manage contractors in different states. Oasis can help these companies avoid misclassification risks as well as manage state taxes on behalf of these contract workers. This differentiates Oasis from other companies that take a generalist approach.
Like most PEOs and related firms, Oasis does offer its clients standard 401(k)s along with healthcare plans. However, it goes the extra mile by helping clients save money on taxes by finding relevant tax credits. Healthcare compliance has greatly changed with new laws like the Affordable Care Act. Therefore, it's wise to partner with an organization that can assist with minimizing taxes and keeping compliant with these ever-changing regulations.
Price
Similar to most larger firms, Oasis doesn't have pricing sheets on its website. However, it lets interested buyers schedule a free consultation by submitting an online form or calling their hotline. The online form is pretty straightforward and asks employers about company contact info, industry, and the number of employees.
Fortunately, Oasis is a flexible firm and works with all-sized businesses. Generally, small businesses could expect to pay around $39-$100 per employee each month, depending on the number of services they choose. Larger companies could expect to pay approximately $200-$300 per employee on a monthly basis. Of course, this would depend on the services.
Customer service
Luckily, Oasis has mostly positive customer service reviews, as shown by its 4.5-star rating on G2. Many of these reviewers mentioned that the representatives were intelligent, friendly, and prompt. More importantly, no negative reviews stated unethical terms like hidden fees. This is crucial as firms with transparent terms will build a solid brand and have repeat clients, compared to those without. Some other positive reviews stated that its systems are very accurate and there is no lag time, which is useful, especially around tax season.
However, Oasis isn't perfect, as it has received negative feedback for having some slower processes. For instance, a user complained that he had to call in each time he needed to reset his password. This can be very inconvenient, and Oasis could have a forget password link, with a ReCAPTCHA to let users reset passwords on their own.
---
CheckPoint HR (People Strategy)
Features
CheckPoint HR is an interesting platform, as it was acquired by a larger company called People Strategy back in 2017. However, this platform still provides business owners with important human resources services like payroll management, employee benefits, tax filing services, and other HR needs. It's three main benefit categories are HR technology suite, employee benefits, and administration service. This provider stands out from the others as most of its solutions are part of its HCM or Human Capital Management software.
Therefore, this option could be a good choice for business owners who want to retain control and use technology to manage HR tasks. It wouldn't be the best option for those who want to completely outsource HR needs as it doesn't have complex, in-depth consulting services like Aon or Accenture. Despite this, People Strategy still provides benefits consulting services and will complete mundane tasks like paperwork and tax filing for employers. Some of the biggest differences between this company and larger firms are that it doesn't have a full PEO model, and it primarily relies on software.
Price
Its low price is one of its most competitive advantages and it ranges from $20-$30 per employee each month. Besides this fee, it also charges business owners a one-time implementation fee of between $50-$80 per employee. These figures vary on many factors like the number of employees, years in business, and additional features. Also, prospective buyers can contact sales for a custom quote, and they might be able to negotiate discounts based on volume and even prepayment.
Having a low price can be great for smaller businesses that need to bootstrap. It can provide the fundamentals at an affordable rate without breaking budgets. However, this solution isn't ideal for companies that have 500+ employees, as their needs are more complex. So, larger companies, especially those with pensions, might be better off using a competitor like Aon since they have advanced services like providing access to actuaries.
Customer service
People Strategy's HCM has mostly positive reviews, as can be seen by its 3.5-star rating on Capterra. Most of the reviews stated that the software was very user-friendly and comprehensive. While it has decent customer service reviews, it received poor feedback for having HR support representatives who weren't as attentive. In fact, one poor review said that the administrative service was slow and lacked urgency.
Some other drawbacks to People Strategy's HCM include not being customized for various industries. Most industries have unique rules and quirks, making it important for human resources companies to adapt to these. Unfortunately, this firm has a "one size fits all" approach and doesn't offer tailored advice based on unique business niches.
Its website is very user-friendly, and it posts helpful HR guides on the blog as well as other social media channels. People Strategy also lets prospects contact them by calling the benefits or software sales hotlines. It also provides a general email address and a button that lets viewers schedule a demo. Unfortunately, it doesn't have chat messaging, which can automate business tasks and greatly improve the user experience.
---
CPEhr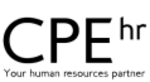 Features
CPEhr is a human resources outsourcing company that assists companies with various tasks like employee training, recruiting, payroll, and employee benefits like 401(k) plans as well as healthcare. It also has many resources that businesses can use to stay compliant with the ACA or Affordable Care Act, which was created by the Obama administration. These include providing access to consultants who thoroughly know the ACA laws, especially as they pertain to COBRA. COBRA is a law that provides laid-off employees with temporary access to their former employer's health care plans at the full cost. This is very useful as these employees won't need to shop on the public exchange for several months.
CPEhr also provides risk management solutions, which can encompass workers' compensation insurance plans and OSHA compliance. This service can prevent any consequences from inadvertently breaking OSHA regulations and protect sick or injured employees. In addition, this firm also conducts on-site worker safety meetings to properly educate workers on best practices.
Price
Currently, there are no price sheets on its website. However, the website is user-friendly, and interested buyers can request a quote by filling out a simple form. This simple form asks them for fundamental information like contact info, the number of employees, and location. The business's location can really impact HR benefits as each state has different rules. For example, California has complex regulations, and CPEhr accommodates this by having dedicated California consultants.
Fortunately, this company provides its customers with three main packages which are the PEO, human resources outsourcing, and a la carte options. The PEO and the human resources outsourcing options may seem the same, but they differ as the PEO offers more comprehensive solutions on a co-employment model. Conversely, human resources outsourcing has basic services like payroll management and gives companies control when selecting benefits providers. The a la carte options give employers more flexibility, compared to bundle rates that can cost more for unneeded services.
Customer service
Unfortunately, CPEhr has no specific customer reviews besides one negative Yelp review. This review mentioned that the service was slow and the representative had bad phone etiquette. However, it does have an A+ rating on the Better Business Bureau. One of its biggest advantages is that it designates an HR specialist for each account. This person is very knowledgeable about many HR topics and can even conduct one-on-one site training. Having a custom face to face customer service greatly elevates this company ahead of those that only employ foreign workers in international call centers.
Besides this, they have comprehensive resources on their website like blog posts, white papers, webinars, and social media channels. While most companies have blogs; this company sets itself apart by having recorded webinars. These webinars cover many HR and technical topics, making it easy for the employer to find the solution on their own. They can also use these webinars for employee training, saving time, and streamlining processes.
---
Accenture

Features
Accenture is one of the more unique human resources outsourcing companies as it works with international companies and has solutions for over 24 industries like automotive, health, life sciences, and energy. Offering custom services for these industries can help business owners overcome unique situations. For example, business owners in the automotive industry can benefit from Accenture's health and safety services when it comes to testing cars. Workers that make cars often work in dangerous environments like testing sites. Accenture's experience in the automotive space can help prevent injuries by ensuring equipment is up to date and by conducting on-site employee training.
Besides this, Accenture is a very technical company that has many unique tools like software integrations. In fact, it integrates with platforms like SAP, Oracle, Microsoft, and Workday. This feature allows business owners to streamline tasks like using recruiting data from job postings on their Workday accounts. Related to this, it uses advanced technology to help companies write compelling job listings that are also compliant with local laws.
Price
As a large publically traded company, Accenture's site is harder to navigate than other competitors' sites. Consumers can obtain a custom quote by calling their international or domestic service. Since these services can be tailored for different companies; prices and terms can vary. Also, Accenture has higher standards than most human resources outsourcing companies as it requires that companies have at least 100 employees and have been in business for three years. It does this as it wants to ensure the business will be reliable.
After speaking with one of their representatives, they charge most businesses a flat rate of $150/mo. for each employee. This is pricier than most options and represents the lowest bundle rate for employers. Employers can add a la carte services depending on the industry, but this minimum rate might be tougher for smaller businesses on a budget. Luckily, it offers a 10% monthly discount for employers with over 100 and 1,000 employees.
Customer service
Accenture has mixed reviews regarding customer service, which can be seen on the G2 review page. Some reviews have highlighted that advanced technology was very up-to-date and made monitoring various human resources tasks like recruiting easy. However, other reviewers have stated that the customer service team was difficult to get ahold of. They also mentioned that customer service can be good, but they take significant time to finish tasks. Related to this, the customer service department can be unfriendly to smaller businesses as Accenture has high standards.
---
Bottom line
As businesses scale, they discover that they need quality employees and contractors to manage this growth. Therefore, they can choose to use human resources outsourcing companies, which can be PEOs, consultants, or even quality software to manage these tasks. There are many considerations to be aware of prior to hiring a quality human resources consultant or human resourcing outsourcing company like the number of employees, bundled packages, and customer support. Before selecting a human resources assistance option, business owners should be aware of fundamental human resources outsourcing tips mentioned in this guide and consider working with one of the 6 human resources outsourcing companies reviewed.