Customer service is one of the most important aspects of doing business today, but as any company knows, it's not an easy task to accomplish, nor a cheap one. People have often preferred to work with small businesses in part because of the exceptional, personal customer service they receive from them. The experience is often a more traditional human-to-human interaction than the one provided by larger companies.
This is a great aspect of being a small business – knowing customers not only appreciate that you treat them well, but they keep coming back to you because of it. Any person who runs a small business knows, though, that most of the time, there are too few people to do too many jobs. Employees often wear many hats around the office, and the owners get in on the action, too.
So, what's a small business to do when they know they need to create and maintain exceptional customer care while still excelling at all other aspects of doing business, with what's likely to be a smaller staff than might be necessary? Lucky for small businesses, there are plenty of software solutions that can help streamline processes and manage customer queries with customer support teams.
In this article, we'll break down why your small business needs help desk software, how to know what to look for when making your decision, and which providers have the best products to ensure customer success.
Why you need customer service software
Simply put, there is too much for small business owners to do on a daily basis to have to worry about creating a customer service solution that caters to all aspects of today's tech-focused consumers. Love it or hate it, consumers today expect the customer service they receive from small businesses to be simple, easy to access, available across multiple channels, and as instant as possible.
Some of the features most consumers desire include:
An online help desk with information resources
Live chat support on a website or through an app
A live person available to talk on the phone
Self-service support
Customer support that is personalized to them
Most consumers who are having an issue with your product or service, or just need some guidance, would prefer to have the problem solved quickly and without headaches. Most consumers today don't have an issue with first navigating helpful hints or a step-by-step online walkthrough of how to fix their problem, as long as more personal help such as telephone, email, or chat support is available in case they need it.
Providing all these services in a seamless fashion at an affordable cost would be next to impossible for most small businesses, though. Even those businesses that do have the right staff with the technical capabilities to build such a robust solution probably don't have the financial resources to do so.
That's what makes customer service software so attractive to small businesses. Other companies that do have the staff, technical capabilities, and resources to design these services have already done so and offer their software for small businesses to purchase, ready to use "out of the box," so to speak.
Customer service software can help your small business build customer loyalty by offering exceptional customer service along with the exceptional product and/or service you've come to be known for.
When you need customer service software
Any small business that crosses the line from being a one-woman or one-man show to a larger operation with multiple employees and multiple customers could use a good help desk ticketing software. If you're still tracking emails through a mail software program, highlighting important customer needs on sticky notes, or using Excel to track any feedback data, then it's time to consider customer service software to help you enhance your customer experience.
Customer service software allows businesses to organize, manage and respond to any and all requests they receive from their customers. In addition, it helps track these requests through reports that can easily and automatically tell you things such as response times or if there are any unanswered emails in the hands of a member of your team.
A good customer service software solution will allow you to:
Keep track of all emails and requests you receive from your customers
Automate and measure customer support efforts
Create automated email responses to let customers know you've received their inquiry
Ensure each customer's request is in the hands of the right person on your team
Consolidate the location of all your customer data and information
Save time and allow you to respond quickly
Prioritize customer service requests by whatever factors you choose
Provide 24/7 support to your customers
Today, it's no longer enough to handle customer service phone calls with a front-desk manager who transfers calls to someone's voicemail or to have all email inquiries dumped into a generic inbox. Customers today are expecting more at their fingertips, even if you are still a small business. That's when customer service software can be the biggest benefit to you – when you've reached the point where you're ready to take the next step in the customer experience.
What to look for in customer service software
Now that you've made the decision that your business needs a customer service software solution, how do you know what to look for when you're choosing which company would be the best fit for you? Of course, what is right for your company may not be right for another company similar to yours. Generally speaking, though, you want to look for the right mix of features, price, ease of use, and customer service from the company providing the customer service software.
Features
Most customer service software platforms will offer similar features that include:
Ticket management tools for customer support inquiries
Reports and data that help you track important stats for your customer service team
A centralized database of customer information to make management easier
Self-service options portal to help solve customer issues through DIY solutions
A database of product information and guides
Live chat software with ideal functionality
Access for both desktop/laptop as well as mobile devices
Integrations with other software programs
Again, what is right for your business is a personal choice, but you should look for a customer service software solution that gives you all the functionality you need and desire, and also what your customers might expect, based on your industry.
Price
You get what you pay for, as they say. This doesn't necessarily mean you need to jump to the most expensive solution because it'll be the best. It also doesn't mean you won't be able to get a good solution if you don't have a hefty budget.
When you're assessing the price of customer service software, you want to look for a plan that is flexible and scalable. You may prefer a solution that charges on a per-user basis or one that allows you to pick features to add to the basic offering for a slight upcharge. Ultimately, you should look for a solution that gives you as much bang for your buck now, and that can scale up with you (in an affordable range).
Ease of use
This is perhaps one of the most important aspects of customer service software for small businesses. The solution you choose should be easy to use – from initial setup and onboarding, to when your employees are using it on a daily basis. More than this, though, the platform needs to be easy for your customers to use as well. If it's not, your customer service software will end up causing more headaches than it helps to solve.
Customer service
It may seem silly, but not all companies that provide customer service software solutions provide their own customers with good customer service. Companies that don't do this are probably not worth looking into. If they can't provide you with quality customer service with their product, after all, how can you expect their software to do it for your customers?
How much customer service and support you desire from the company you choose will again depend on your specific needs. You should at the very least expect the company to provide the basics of what their software provides your customers – online support and resources, live phone support, live chat online, and possibly even a community forum.
Beyond that, you may require extra support in the form of initial setup or onboarding of your employees. Some companies will also provide you with a dedicated support rep who can help you along the way as you use and launch the software for your customers.
Now that you have an understanding of what customer service software is, why it's important, and what to look for, here is our list of the best customer service software for small businesses.
Zendesk Support

Zendesk Support is a customer service platform that companies can use to assist customers with everything from product returns to product use questions. The platform has name recognition in the market and is known as a reputable customer service solution for larger companies.
Zendesk Support offers a variety of helpful features to streamline customer service. Its ticketing system streams all inquiries, no matter where they're generated from, into one, easy-to-use inbox. Each ticket contains the customer's name, questions, needs, and even behavioral data like past purchases.
How it's different
Zendesk Support is an end-to-end customer service platform. Large brands with dozens of customer service reps can leverage this software to streamline their workflows and maintain customer satisfaction.
Zendesk's features include a robust ticketing system, live chat options, tools to create a knowledge base, integrations with more than 1,200 different apps, community forums, and basic reporting and metrics.
Who it's best for
Zendesk is designed for larger companies with 500+ employees and a $1 million customer service budget. Most users have many, many different products that are sold in many different countries, which means they need a complex solution with multi-language support.
Pros
Streamlined ticket management
Automated ticket assignments
The ability to turn email, chats, messages, or calls into an actionable ticket
A wealth of features and tools that are customizable and scalable for your company
Strong customer support if agents need help
Cons
Pricing is higher than other options on the market
There's a strong learning curve
Some features are only reserved for high-tier plans
It takes time to set up, customize, and get up and running
See the full review of Zendesk Support here.
Freshdesk

Under the Freshworks product umbrella are a variety of tools meant to help organizations thrive – Freshdesk is their cloud-based CRM software, aimed at managing customer interactions and support centers. The tool is simple to navigate and packed with both basic and advanced functionality.
How it's different
Freshdesk is known for being one of the more intuitive and user-friendly CRM platforms, with even advanced capability being simple to configure in most cases. Both the web application for support agents, mobile application, and customer-facing portal are all intuitive and simple to navigate. 
The tool also focuses on more than just comprehensive ticket management. Automation, collaboration, and communication are all available and highly customizable in a way that allows businesses to scale over time. 
While Freshdesks has a range of pricing tiers, they also offer a free option called the Sprout plan, which not many CRMs do.  
Who it's best for 
Freshdesk is primarily used by small and medium businesses who have multiple support agents on staff. They have over 50,000 clients in every industry, location, and size. 
Companies who benefit from Freshdesk usually have a customer-centric approach to support, that includes a lot of customer-facing needs and capabilities. Those with a heavier focus on analytics may not be the right fit for Freshdesk.
Pros
Complete ticking management platform 
Free account is available with basic options 
Automation can be very advanced 
Very user friendly
Available on mobile app for both Android and iOS devices 
Integration is available with the Freshworks Marketplace  
Cons 
Very little analytic capabilities available 
No integration for SMS or Instagram 
Automation can be hard to configure 
Most functionality requires a paid level of access, which can be pricey 
See the full review of Freshdesk here.
LiveAgent

LiveAgent has over 175 different customer support tools, including traditional email ticketing and innovative tools, such as automated customer support. These customer service tools can improve the customer experience for your growing number of consumers, giving you the power to have an army of customer service agents.
You can increase customer satisfaction and retention with features like live chat, social media integrations, and many more tools you can access with your fingertips. Live Agent's pricing is quite affordable, and you can try it risk-free with their 14-day free trial. 
How it's different
What makes Live Agent different from any other CRM is that each of the tools it provides is easy to use. Another thing that makes Live Agent different is its ability to provide businesses with enough customer support tools, regardless of size. It's pretty amazing, given that it is a simple form of software that anyone can learn how to use. 
The functionality of each tool is exceptional. And if you own a small business that needs to attend to many customers at any given time, Live Agent's automation is more than enough to help. This software currently serves 30,000 brands worldwide, which says a lot about its reliability.
Who it's best for
Live Agent is best for small businesses that need traditional and modern customer service tools, such as social media messaging, email ticketing, case management, a knowledge base, and resources to help customers with their products and services. Because Live Agent also provides premium packages, it can also be utilized by medium-sized businesses. 
Pros
The dashboards are easy to use and intuitive
It is very affordable for small businesses
It comes with a free 14-day trial
It comes with a built-in call center
Cons
Reporting is lacking, which cannot be good for analytics
See the full review of LiveAgent here.
HappyFox

Although some CRMs lack in areas such as reporting and analytics, that is where HappyFox shines the most. But that is not all Happyfox brings to the table. This software is simple with an elegant dashboard, which is relatively easy to set up and learn how to use.
At first glance, the layout of its tools is made for agent productivity. Plus, if you are not pleased with the default dashboard settings, it is fully customizable, enabling users to set it up to make it more efficient. In addition to its customizable layout, Happyfox provides users and business owners with in-depth and visually pleasing analytic modules.  
How it's different
Aside from its visually pleasing looks, what makes Happyfox different from its competitors is its robust and comprehensive ticket management system that integrates and pulls all inquiries from all of its communication channels. 
Whether you receive an inquiry from Facebook Messenger, Twitter, Instagram, or through email, Happyfox can convert them into support tickets. This process allows your customer service team members to respond quickly and address each problem or inquiry, which increases customer trust and satisfaction. 
Another notable feature is its intelligent round-robin system that eliminates the need for an admin to set up staff assignments. This feature automatically distributes tickets to the available staff pool, making it more efficient.
Who it's best for
Happyfox is best for any small business that sells products or services and relies heavily on online communications. Because Happfox works on PC, Mac, iOS, and Android devices, it is for sales teams and business owners that like to work on the go.
Pros
It works on mobile devices
Comes with an easy-to-set-up and intuitive interface
Exceptional reporting and analytics
Accurate customer support
A robust and reliable customer service software
Cons
Automated tools lack flexibility
Can be quite pricey
See the full review of HappyFox here.
Salesforce Service Cloud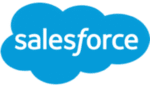 Salesforce Service Cloud is an excellent customer service solution for businesses of any size. It includes some of the best customer services features that agents and managers can access on their computers and mobile devices. 
It is reliable and helps businesses manage and solve cases faster, ultimately leading to better customer communication and a better experience for all customers. With Salesforce Service Cloud, communicating with customers from different channels is very easy, enabling you to address all customer service needs with just one app that connects all channels. 
How it's different
What makes Salesforce Service Cloud stand out against other CRM software is its omni-routing feature which enables efficient routing. This feature allows for the automatic routing of work items, cases, leads, and other work. 
The work will be routed to the ideal agents for the job. The administrators must configure the platform to distribute the workload and tickets based on employee skills, availability, and capacity to handle the incoming work. Customers with the highest priority can be resolved quickly, and customer satisfaction will increase.
Who it's best for
Because this platform offers a wide range of tools and features, businesses of any size, including freelancers, can use Salesforce Service Cloud for their customer service needs. The pricing plans are flexible, and you can add features depending on the needs and size of your company.
Pros
Easy to use
Flexible pricing
Outstanding reports and analytics modules
Excellent features
Comes with a mobile app
Comes with a free trial
Cons
Integration is a little bit buggy
Email support is not very useful
See the full review of Salesforce Service Cloud here.
HubSpot Service Hub

HubSpot is known for offering a wide range of tools to help companies grow, from startups to large enterprises. Their Service Hub is a CRM that helps users engage, guide, and grow their customers by managing all support operations. This comprehensive solution has free plans and a variety of tiered plans that can fit each company's needs. 
How it's different
Service Hub is unique because of its connection to the larger HubSpot CRM platform, which opens up a variety of integrations that can make data management easy. This means many people are already familiar with some of the interfaces, and for a client of other HubSpot products, the onboarding and implementation time may be cut down. Even for new customers, the simplicity of the tool stands out.
It also offers a free plan with the most fundamental capabilities included, which is rare across CRMs. While this plan excludes advanced features or live support, a small company could easily manage its support without incurring costs. 
Who it's best for 
HubSpot Service Hub is a good fit for small to large businesses that need to manage some volume of customer support requests. A team of 2 to 10 users is what their plans outline, though more can be added for a cost. Companies who need comprehensive CRM capabilities but not advanced artificial intelligence or trend predictions will be satisfied with the tool. 
Pros
Full scope of ticketing features, even with the free tools
Simple to use interface
Integrations with both third party products and HubSpot's suite  
Cons 
Paid subscriptions can become expensive quickly, especially with more users
Support is only available during business hours
Level of support depends on how much you pay 
See the full review of HubSpot Service Hub here.
Jira Service Desk
This customer support software is another excellent option for small businesses. It gives small companies with fewer agents the power to handle more customers simultaneously. Having Jira Service Desk is like having a large team of agents at your disposal. It is an out-of-box solution that is quick to set up and use, especially for growing newer businesses.
It boasts fully-customizable dashboards, excellent reporting, multiple supported widgets, and superb integration. Just like most options on this list, Jira Service Desk is relatively easy to use, and it will just take a few hours to get used to all of its features. 
How it's different
Jira Service Desk is one of the most modern options on the list. What makes it different is it also offers support solutions for IT service management on top of its customer service features. 
That said, Jira Service Desk can handle the operations of not one but two departments within a company. It is built for efficient workflow, and thanks to its robust technology and unified interface, productivity in a small company will increase. 
Who it's best for
Jira Service Desk is best for small businesses that need IT teams and customer service teams to work together. Imagine the money a business can save by having all of these features for a fraction of the price. With its exceptional features, IT and developer teams can deliver exceptional customer service without spending too many resources.
This software can power teams of any size, making it an excellent solution for businesses of any size. Plus, it integrates seamlessly with third-party applications, making it useful for most industries.
Pros
It is scalable for growing companies
Comes with predefined reports and multiple support widgets
It is rapidly deployable thanks to its out-of-box features
Cons
No knowledge base resources 
Weak support for clients
See the full review of Jira Service Desk here.
Zoho Desk

Zoho Desk offers omnichannel customer support that's ideal for small to mid-sized businesses. The company offers full-feature software, which can include customer support via email, messaging apps, social media, and phone. All communication is routed into one centralized location for ease of tracking and management.
How it's different
Zoho Desk's best feature is its ticket management system. Tickets are collected via different methods but are all held in a singular dashboard.
Clients have a lot of customizations available too. You can tailor the software and workflows to fit your company's needs.
A unique AI assistant, Zia, is available in higher-priced plans, which acts as an automated chatbot that can field basic questions and route tickets to agents.
The platform is competitively priced. There's a forever-free plan with basic features you can try, and if you like the software, you can move up to an Express Plan, which is just $9/user/month.
The software is only available online; there's no desktop version. If you want access to features like live chat or phone support, you have to select plans with a higher price tag.
Who it's best for
If you're just starting out, you can try Zoho's Express Plan, but in general, the software is designed for small to medium-sized businesses with simple product lines.
Pros
All-in-one ticket management system
Inexpensive plan options
Easy to learn
Tools to build a self-service portal
Cons
Reports are limited
Some of the best features, like live chat, are reserved for higher-paid plans
There's no desktop version, it's only available online
Limited integrations with other apps
See the full review of Zoho Desk here.
Help Scout

Out of all the other customer service software on the list, Help Scout is probably the easiest to learn. Training employees to use Help Scout would not take many hours. But just because it is easy to use doesn't mean Help Scout isn't as powerful as its competitors. Help Scout can be just as fast, accurate, and effective. 
With its myriad of features and customer service automation tools, having Help Scout for your customer service team will definitely improve workflow and increase customer satisfaction. Aside from its reasonably priced packages, you can also test out the waters without committing because of its 15-day free trial period.
How it's different
As mentioned before, Help Scout is easy to learn, and that might be one of its biggest advantages over its competitors. Although other options are relatively easy to learn, Help Scout is much more straightforward than others. Even without much knowledge of computers and software, anyone can quickly learn how to use Help Scout and its excellent features. 
Who it's best for
Help Scout is for small businesses with a few employees who can simultaneously handle operations and customer service. It is rapidly deployable and easy to learn, making it an excellent option to revamp customer service quickly. Plus, agents and managers can easily learn how to use the software and use it to their advantage. 
The packages are fairly priced, which makes them an excellent choice for startups. However, because of its limited reporting, analytics, and lack of live chat tracking, it might not be the best option for bigger companies. 
Pros
Easy to learn and use
It comes with a powerful work builder for effective customer service automation
Integrates seamlessly with over 50 third-party software and applications
Comes with a free trial
It has multiple support channels
Cons
It lacks in analytics, metrics, and reporting
It lacks live chat and call statistic tracking
See the full review of Help Scout here.
Intercom

Intercom might be a powerful application on its own, but the best thing about it is its robust integrations with popular business applications. Aside from its integrations, Intercom boasts a compelling live chat capability, providing ease of support for customers and scalability. 
The platform is designed to improve communication with your business prospects and customers across various channels, including email, social media, and phone lines. The pricing is reasonable for the services and functions you need. It may lack in some areas, like segment filtering and merging duplicate conversions. Still, Intercom is a robust platform that many businesses can use for customer communication needs. 
How it's different
What makes Intercom stand out against its competitors is its powerful integrations with other popular business applications, making it a compelling option for retaining customers and communicating with prospects for the benefit of your business. 
One of its most notable features includes a user knowledge base and self-service support, which allows you to thoroughly learn and maximize its features. It also boasts compelling live chat capabilities that might be more powerful than most competitors.
Who it's best for
This software is an excellent option for small to medium-sized businesses that want to communicate with customers and prospects in an efficient manner. With its features, old and new businesses can enhance communication efficiency to capture new leads, retain old customers, and expand their reach with its automated features. 
Intercom might be the service you need if you own a business struggling to communicate and address customer inquiries, complaints, and more. Even without many customer service agents at your disposal, getting the right plan with Intercom can help you with your customer service needs. 
Pros
Powerful live chat features
Robust integrations
Offers flexible pricing
Excellent user support and knowledge resources
Offers free trial
Cons
It has weak segment filtering
It cannot merge duplicate conversations
See the full review of Intercom here.