Customer service is one of the most important aspects of doing business today, but as any company knows, it's not an easy task to accomplish, nor a cheap one either. People have often preferred to work with small businesses in part because of the exceptional, personal customer service they receive from them. The experience is often a more traditional human-to-human interaction than the one provided by larger companies.
This a great aspect of being a small business – knowing customers not only appreciate that you treat them well, but they keep coming back to you because of it. Any person who runs a small business knows, though, that most of the time, there are too few people to do too many jobs. Employees often wear many hats around the office, and the owners get in on the action, too.
So, what's a small business to do, then, when they know they need to create and maintain exceptional customer service while still excelling at all other aspects of doing business, with what's likely to be a smaller staff than might be necessary? Lucky for small businesses today, there are plenty of software solutions that can help them streamline processes and provide top-notch customer service on a consistent basis.
In this article, we'll break down why your small business needs a good customer service software, how to know what to look for when making your decision and which companies have the best products to offer.
Why you need customer service software
Simply put, there is too much for small business owners to do on a daily basis to have to worry about creating a customer service solution that caters to all aspects of today's tech-focused consumers. Love it or hate it, consumers today expect the customer service they receive from small businesses to be simple, easy to access, available across multiple channels and as instant as possible.
Some of the features most consumers desire include:
An online help desk with information resources

Live chat support on a website or through an app

A live person available to talk on the phone

Self-service support

Customer support that is personalized to them
Most consumers who are having an issue with your product or service, or just need some guidance, would prefer to have the problem solved quickly and without headaches. Most consumers today don't have an issue with first navigating helpful hints or a step-by-step online walkthrough of how to fix their problem, as long as more personal help such as telephone, email or chat support is available in case they need it.
Providing all these services in a seamless fashion at an affordable cost would be next to impossible for most small businesses, though. Even those businesses that do have the right staff with the technical capabilities to build such a robust solution probably don't have the financial resources to do so.
That's what makes customer service software so attractive to small businesses. Other companies that do have the staff, technical capabilities and resources to design these services have already done so and offer their software for small businesses to purchase, ready to use "out of the box," so to speak.
Customer service software can help your small business build brand loyalty by offering exceptional customer service along with the exceptional product and/or service you've come to be known for.
When you need customer service software
Any small business that crosses the line from being a one-woman or one-man show to a larger operation with multiple employees and multiple customers could use customer service software. If you're still tracking emails through a mail software program, highlighting important customer needs on sticky notes or using Excel to track any feedback data, then it's time to consider customer service software to help you enhance your customer experience.
Customer service software allows businesses to organize, manage and respond to any and all requests they receive from their customers. In addition, it helps track these requests through reports that can easily and automatically tell you things such as response times or if there are any unanswered emails in the hands of a member on your team.
A good customer service software solution will allow you to:
Keep track of all emails and requests you receive from your customers

Automate and measure customer support efforts

Create automated email responses to let customers know you've received their inquiry

Ensure each customer's request is in the hands of the right person on your team

Consolidate the location of all your customer service data and information

Save time and allow you to respond quickly

Prioritize customer service requests by whatever factors you choose

Provide 24/7 support to your customers
Today, it's no longer enough to handle customer service phone calls with a front-desk manager who transfers calls to someone's voicemail or to have all email inquiries dumped into a generic inbox. Customers today are expecting more at their fingertips, even if you are still a small business. That's when customer service software can be the biggest benefit to you – when you've reached the point where you're ready to take the next step in the customer experience.
What to look for in customer service software
Now that you've made the decision that your business needs a customer service software solution, how do you know what to look for when you're choosing which company would be the best fit for you? Of course, what is right for your company may not be right for another company similar to yours. Generally speaking, though, you want to look for the right mix of features, price, ease of use and customer service from the company providing the customer service software.
Features
Most customer service software platforms will offer similar features that include:
A ticket management system for customer support inquiries

Reports and data that help you track important stats for your customer service team

A centralized database of customer information to make management easier

A self-service support portal for customers who desire to figure out their issues on their own

A database of product information and guides

Live chat functionality

Access for both desktop/laptop as well as mobile devices

Integrations with other software programs
Again, what is right for your business is a personal choice, but you should look for a customer service software solution that gives you all the functionality you need and desire, and also what your customers might expect, based on your industry.
Price
You get what you pay for, as they say. This doesn't necessarily mean you need to jump to the most expensive solution because it'll be the best. It also doesn't mean you won't be able to get a good solution if you don't have a hefty budget.
When you're assessing the price of customer service software, you want to look for a plan that is flexible and scalable. You may prefer a solution that charges on a per-user basis or one that allows you to pick features to add onto the basic offering for a slight upcharge. Ultimately, you should look for a solution that gives you as much bang for your buck now, and that can scale up with you (in an affordable range).
Ease of use
This is perhaps one of the most important aspects of customer service software for small businesses. The solution you choose should be easy to use – from initial setup and onboarding, to when your employees are using it on a daily basis. More than this, though, the platform needs to be easy for your customers to use as well. If it's not, your customer service software will end up causing more headaches than it helps to solve.
Customer service
It may seem silly, but not all companies that provide customer service software solutions provide their own customers with good customer service. Companies that don't do this are probably not worth looking into. If they can't provide you with quality customer service with their product, after all, how can you expect their software to do it for your customers?
How much customer service and support you desire from the company you choose will again depend on your specific needs. You should at the very least expect the company to provide the basics of what their software provides your customers – online support and resources, live phone support, live chat online and possibly even a community forum.
Beyond that, you may require extra support in the form of initial setup or onboarding of your employees. Some companies will also provide you a dedicated support rep who can help you along the way as you use and launch the software for your customers.
Now that you have an understanding of what customer service software is, why it's important and what to look for, here is our list of the best customer service software for small businesses in 2019.
---
Zendesk Support

Zendesk Support is one of the best customer service software providers for companies of any size. They offer multiple support channels including email, web, live chat and social media sites, as well as support on mobile devices. They have an extensive suite of features and analytics, as well as robust integration with third-party applications. Best of all, they have a flexible pricing model that allows you to scale as your business grows.
One of the downsides, though, is it may be hard for non-tech savvy users to learn.
See the full review of Zendesk Support here.
---
Freshdesk

Freshdesk is a cloud-based software platform that allows you to streamline all of your customer interactions across multiple channels. It was specifically designed to allow small- to medium-sized businesses to be able to prioritize, organize and manage all customer requests without increasing their workforce.
There are five pricing options with Freshdesk, including a free plan that has some basic features. The most expensive plan runs for $109 per agent per month. Reporting features are somewhat lacking with Freshdesk, though, and they don't offer customer support on weekends.
See the full review of Freshdesk here.
---
LiveAgent

LiveAgent has more than 175 customer support tools such as traditional email ticketing, built-in live chat and social media integration that includes a Facebook ticketing system. LiveAgent is best for small- to medium-sized businesses, helping them to increase customer satisfaction and retention.
Plans start at $9 per agent per month and run to a very affordable $39 per month for an All-Inclusive package. All come with a 14-day free trial. Downsides to LiveAgent is that reporting is weak with this platform, and the company's customer service is basic.
See the full review of LiveAgent here.
---
HappyFox

HappyFox is a robust solution for small businesses. The platform is very easy to set up and has an intuitive interface. It also provides strong mobile support so agents can handle tickets on the go. The program has a highly customizable dashboard, as well as in-depth and visually pleasing reporting and analytic modules.
Prices are higher than competitors, with plans starting at $39 per month per agent and running up to $99. In addition to the price, another negative to HappyFox is the platform lacks flexibility in terms of automation.
See the full review of HappyFox here.
---
Salesforce Service Cloud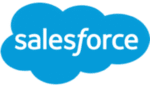 Salesforce Service Cloud is a powerful customer service platform. It includes a comprehensive suite of services and automation tools. Service Cloud could be a fit for all businesses, but it seems to be tailored more to larger customers who possibly also already use Salesforce.com as their CRM platform.
Pricing starts at $25 per month per agent and goes up to $300. Service Cloud doesn't integrate well with other apps, though, and Salesforce doesn't provide their clients with the best customer support.
See the full review of Salesforce Service Cloud here.
---
HubSpot Service Hub

HubSpot is known in the tech space as an impressive sales and marketing hub. They recently entered the customer service sector with their Service Hub platform. Service Hub is easy to use and customize and is also feature rich. It was built for small- and medium-sized businesses and designed to create flexibility and scalability.
HubSpot has a free package with limited features. Other plans start at $50 per month, all the way to $1,200 per month. Downsides are there is no built-in automation, and third-party integrations are limited.
See the full review of HubSpot Service Hub here.
---
Jira Service Desk
Jira Service Desk is an out-of-the box solution that can be deployed rapidly. The platform was primarily designed for IT and developer teams to streamline the management process. As such, it provides fully customizable dashboards, pre-defined reports with multiple supported widgets, and is scalable as your company grows.
Pricing starts at $10 per month for up to three agents. They also have a self-managed model that has a different price structure. The biggest downside to Jira Service Desk is the company doesn't have a knowledge base for their customers.
See the full review of Jira Service Desk here.
---
Zoho Desk

Zoho Desk is a cloud-based platform that is customizable and content-aware, allowing easy integration of customer requests across various channels. Zoho Desk is very easy to use and is also easy to scale.
The platform is specific for finance, customer support, sales and marketing teams at small to medium businesses. They offer a free forever plan for up to three agents. More features and more users start at $12 per agent per month.
Downsides to the platform are there is no asset management feature and no on-premise deployment.
See the full review of Zoho Desk here.
---
Help Scout

Help Scout is easy to use and learn, but still powerful enough to allow for fast and effective customer service automation. Users are easily able to learn as they go with the program, which is one of its strengths.
Help Scout's Standard Plan costs $25 per user per month, and they offer a higher plan for $40. All plans come with a free 15-day trial. Negatives to the platform is a lack of metrics, analytics, and reporting, as well as the lack of live chat and call statistic tracking.
See the full review of Help Scout here.
---
Intercom

Intercom provides powerful integrations with many popular business applications. They have a compelling Live Chat capability, provide ease of support and scalability as well. The platform is designed to streamline targeted communication with both prospects and customers across a variety of channels.
Pricing starts at $38 per month and goes up to $153 per month. Some cons of the Intercom platform is you cannot merge duplicate conversations, and it provides weak segment filtering.
See the full review of Intercom here.