The business world is more competitive than ever before. No matter what industry your business targets, there are thousands, if not millions, of other companies that you need to compete with. This makes thorough organization of all business operations crucial. One of the most important parts of running a successful business is keeping every single customer happy – and to do this, you need to understand who your customers are, as well as what they expect from your business.
Zoho CRM is cloud-based software that was built to give businesses of all sizes a way to get to know their customers on a personal level, while also being able to get a complete overview of how all operations, including sales, lead follow-ups, deals, and other important aspects of the business is going.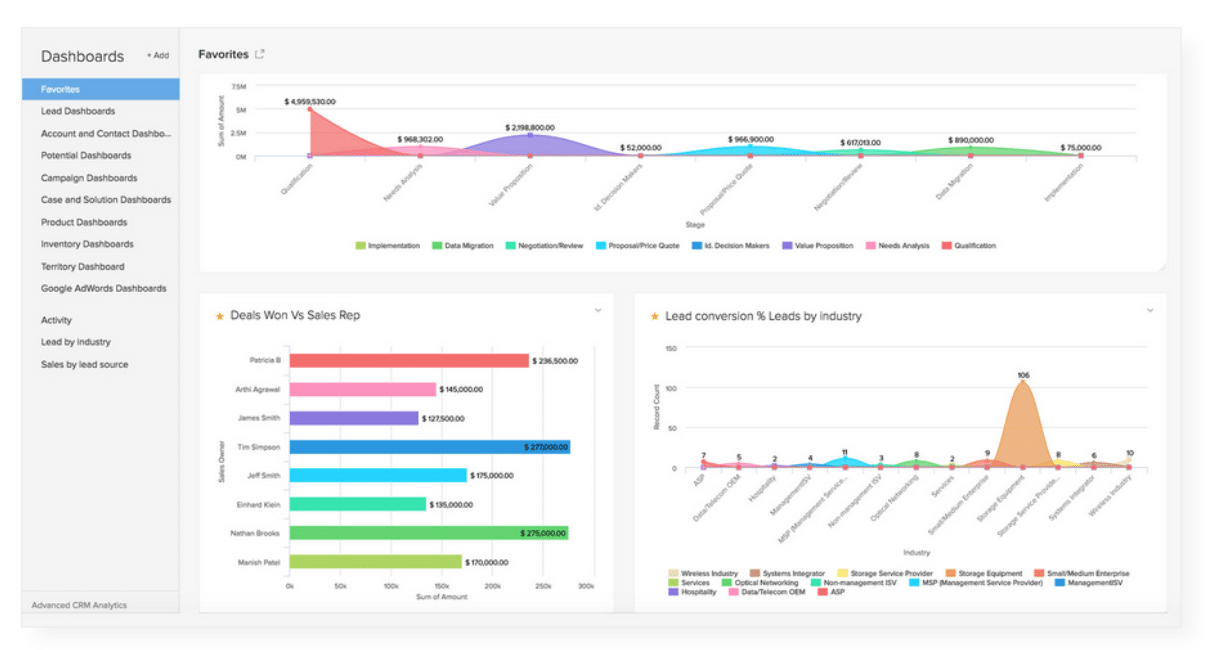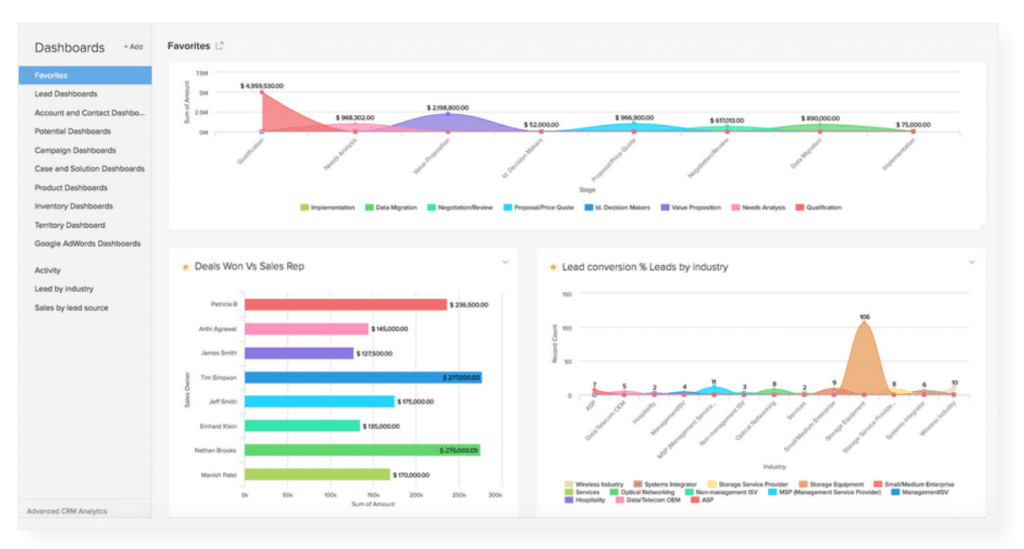 Zoho CRM pricing
Zoho CRM is a preferred platform among smaller businesses since it comes with advanced features, yet offers the customer a chance to get started for free. While the free plan from this platform does not provide as many features as their premium options, it is still an adequate solution for growing businesses and for those companies that are considering the use of a CRM system to help with the management of their customers.


There are four upgrades available, each with a set of unique features that give you access to additional modules that help you organize customers and manage your business relationship with them.
When you opt for an upgrade, you can choose to pay a monthly fee or one annual fee. You will save a considerable amount of money when you choose to pay once a year, but you'll also have to pay for everything up front. You can, however, try out any of the paid plans for 15 days before you are requested to pay anything.
Note: Prices are charged per user that is created for your company.
Standard Plan ($12 per month paid annually / $18 per month paid monthly) – includes custom fields, user roles, workflow rules, charts, KPIs, a document library, web forms, and sales forecasting.
Professional Plan ($20 per month paid annually / $30 per month paid monthly) – comes with email integration, a social CRM, sales signals, inventory management, blueprints, macros, and unlimited records.

Enterprise Plan

($35 per month paid annually / $45 per month paid monthly) – access to Zia Voice, multi-user portals, a mobile SDK, subforms, conditional fields, app distribution, custom modules, target meters, and predictive AI.

Ultimate Plan

($100 per month paid annually) – comes with a dedicated database cluster, premium support, data enrichment, email sentiment, enhanced storage, and automation suggestions.
Features of Zoho CRM
Zoho CRM comes with a large number of features that your business can take advantage of to help improve the experience your customers have when they buy from you, as well as when they follow up on their projects, or when they need your support. The system also easily integrates with Google Apps, Microsoft Office, Slack, and many other programs to ensure everything your employees do gets tracked and filed into the system.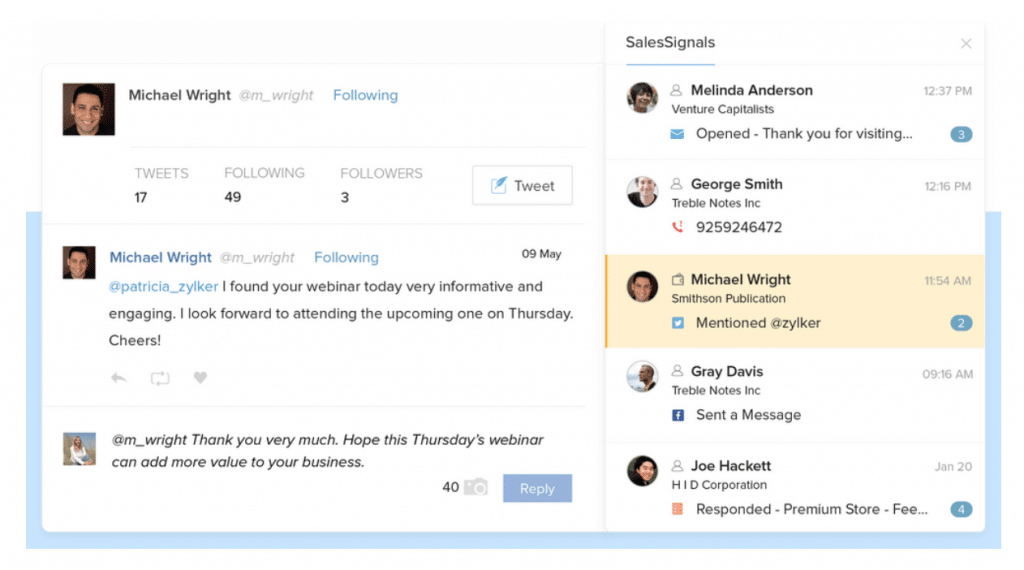 The system comes with a full contact manager, as well as a separate module for managing leads and converting them into customers. Opportunities, tasks, events, and deals can also be captured on the system, and then linked to appropriate companies and customers.
This system also comes with a very useful feature known as Zia Voice, an artificial intelligence "chatbot" that gives you the ability to easily follow up on the progress of projects, get insight into your customer relations, and easily obtain reports on important business-related topics, such as your monthly revenue or the number of leads you have captured in the past 30 days.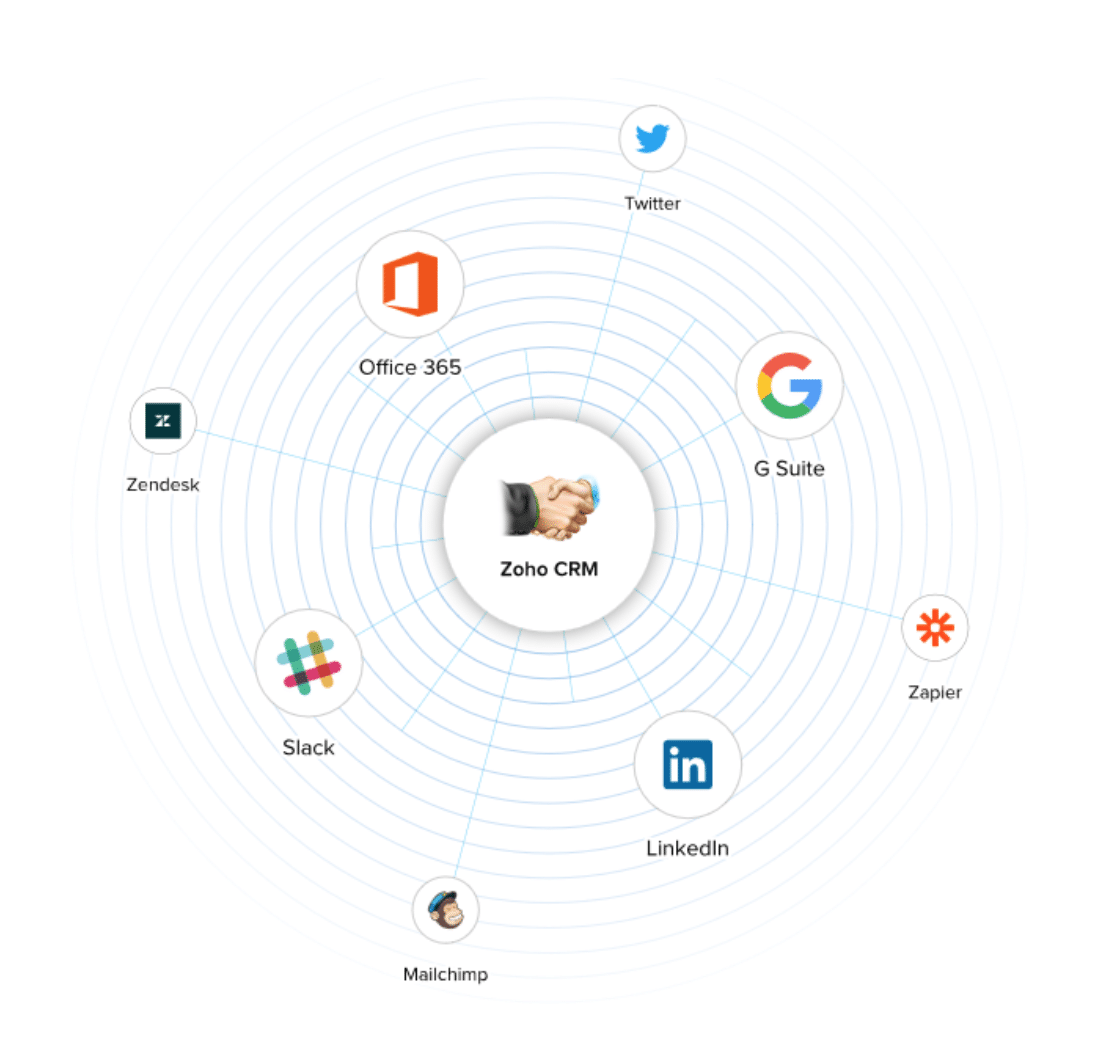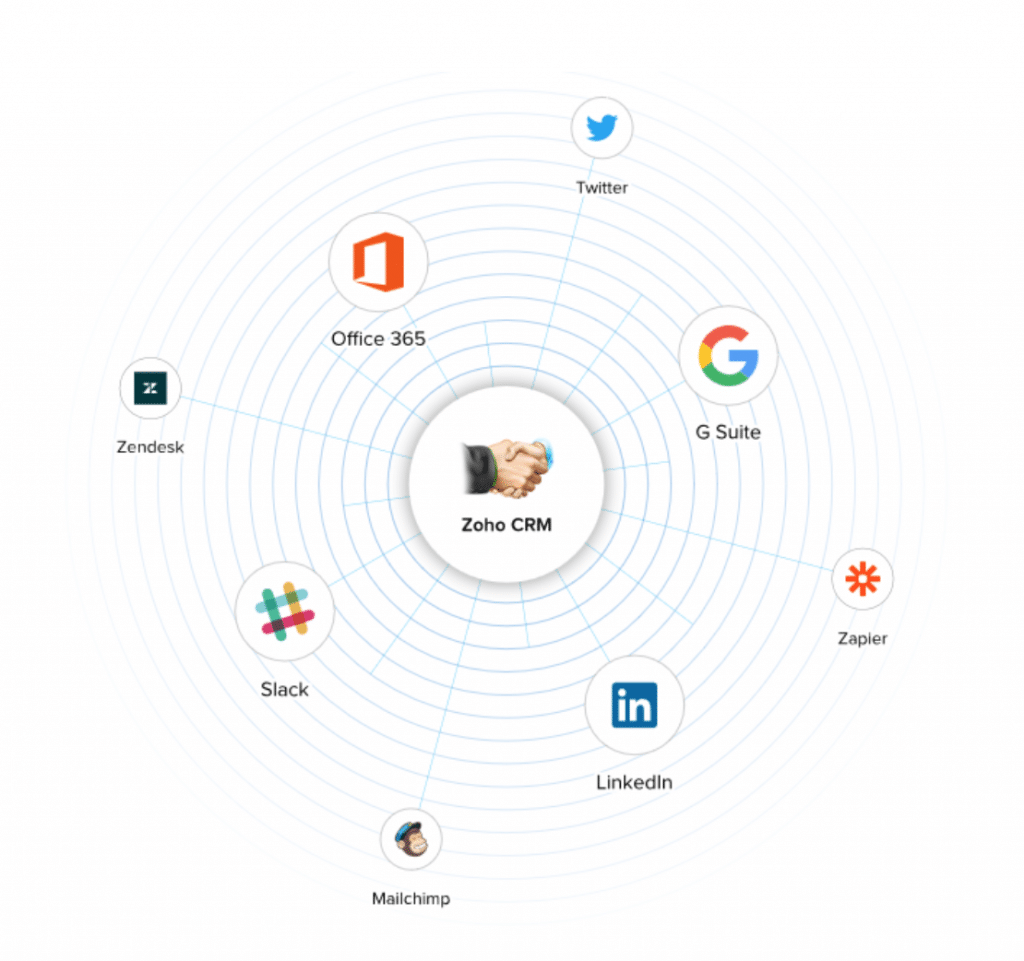 A complete series of mobile applications are also available that can be used to easily manage your customers, leads, opportunities, and other related business factors when you are on-the-go.
Customer support
Zoho CRM features full documentation that allows you to gain an overview of how the system works and how you can take full advantage. Webinars, tutorials, and training videos are also available to help you get started and set up the system to work correctly the first time around. Additional support comes with the ultimate plan, allowing a customer to easily get in touch with a support team to help them with the setup and configuration of the system.
What's missing in Zoho CRM?
It is important to consider missing or negative factors about Zoho CRM before deciding to use the platform. Overall, the system is useful and comes with many features. We did find that their integration modules are still somewhat limited and people are sometimes faced with problems when they try to sync software with existing integration modules with their Zoho CRM account. These are certainly issues that may cause issues when trying to track conversations with clients through Microsoft Outlook or Google Mail.
In short
Zoho CRM gives you the power of an advanced system that allows for the management of customer relations, all on the cloud. The platform offers an always-connected solution where team members and employees can easily get to work, no matter where they are. It is free to get started with this platform, and you can easily upgrade your account should you need access to more advanced features that are not part of the free plan. Zoho CRM also comes with several integration modules to make working with the software even easier.