If an entire team were to get together in a boardroom to collaborate on a project, how would they set it up to track each task? There would be a board with columns for each stage and a number of sticky notes representing each task. At its core, Asana is the digital version of this boardroom collaboration method.
Businesses start with a blank slate and customize it to meet their project management needs. A board is created and specific sections can be created within that board. Then, the project manager creates tasks, assigns those tasks, and users update the tasks as they work on them so the entire team can monitor the status of the project.
Asana adds some interesting functionalities like the timeline calendar that introduces dependencies for future tasks. For example, if one task is to create blog posts, there can be a dependency set up to start a task for social media promotion once the blog post task is completed. This seamlessly allows teams to move from one task to the next.
Additionally, Asana is constantly rolling out new updates based on research and user-feedback: their recently-released "Workload" feature is proof of that, as is the "Portfolios" feature for managing individuals and breaking through process bottlenecks. In short, every couple of months, Asana implements a healthy collection of improvements or features across the board.
Lastly, with app integrations, users can link other services like Slack, Dropbox, and Google Calendar to make Asana a more powerful and complete platform.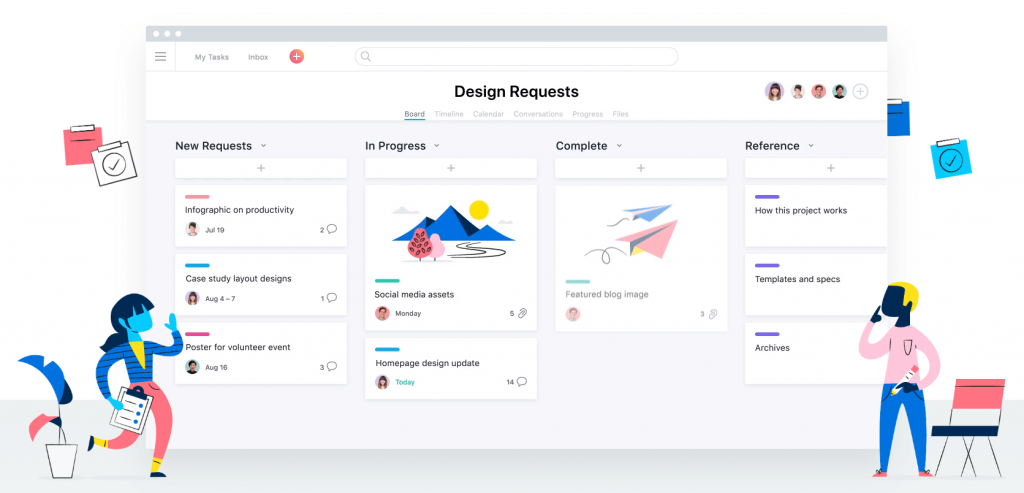 Who Asana is best for
Simplicity comes first with Asana. The card-style layout, easy creation and assigning of tasks, and intuitive timeline with dependencies makes Asana a tool that any business can pick up and start using right away.
With that simplicity comes some downsides like the lack of advanced reporting features. Businesses that need a platform with more customization and control may find the simplicity of Asana to be a detriment.
Asana pricing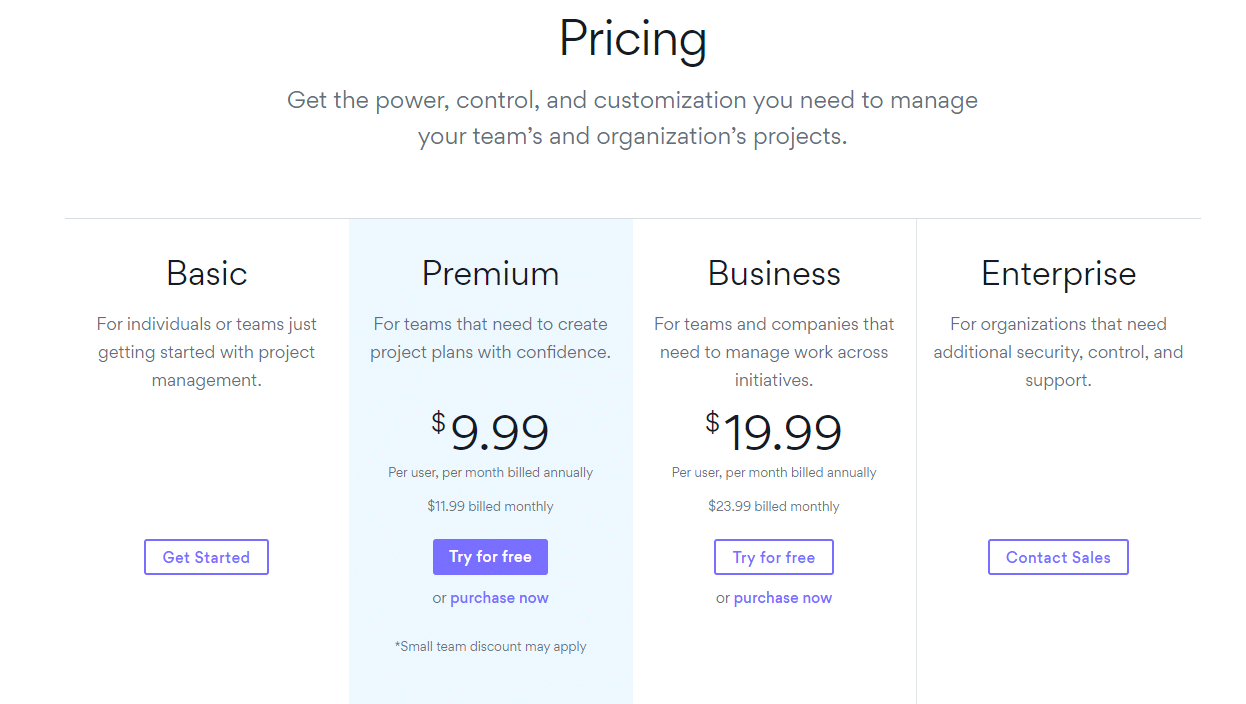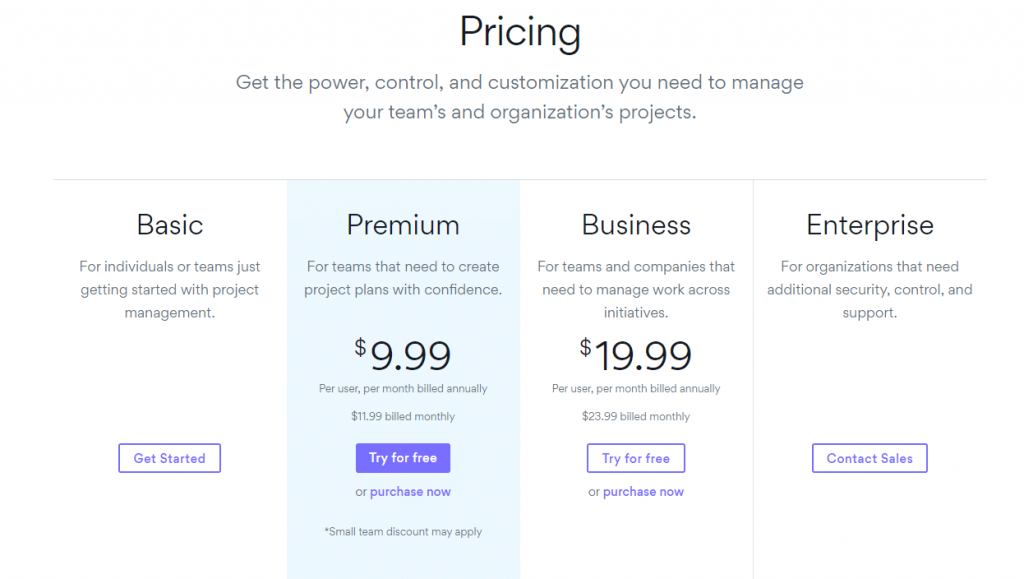 All Asana plans are billed per user, per month. Businesses can try the plans for free with a trial.
Basic

– This free plan is designed for individuals or small teams. Users can create boards, manage tasks, view the timeline calendar, and assign specific tasks to individual users.

Premium – At $9.99 per month, the Premium plan offers task dependencies, advanced search, milestones, private teams and projects, and premium content in the support academy. Users can also set start dates in advance for tasks.
Business – The Business plan is $19.99 per month and introduces customer success support, custom forms, portfolios, and proofing.

Enterprise

– Available by quote only. This adds support features like custom branding as well as onboarding with a customer success representative.
Asana customer support
All users have access to the support center which includes articles, a user forum, and the Asana Academy offering training for new users. Paid tiers step support up even further by enabling premium Asana Academy lessons, dedicated customer success representatives, onboarding support, and a priority support queue. There is a wealth of information to view and searching support topics is easy and intuitive.
Pros
Simple, card-based interface

Free plan available

Integrations with popular third-party apps
Cons
Lacks advanced reporting features

No in-app chat feature for communicating
Rating breakdown
Overall:

4.5

Features:

4

Pricing:

5

Ease of Use:

5

Customer Service:

4