Managing rental properties can be a profitable venture, but it comes with challenges. To help landlords oversee an estimated 48.5 million rental properties in the U.S., software companies have created solutions to streamline processes like applications, screening, and rent collection. 
There are dozens of property management software solutions on the market. To help landlords and property management companies find a solution that's best for them, we've created this guide. We'll discuss: 
What is property management software?
When do you need property management software?
How to choose the right property management software
The best features to look for in property management software
The best property management software to consider
What is property management software?
Property management software is meant to help landlords and real estate investors manage their rental units. Software helps organize units, tenants, contacts, and financials. As with any software, the cost, features, and functionality varies for each. 
When do you need property management software?
Property management software can provide assistance to landlords who are juggling multiple properties. Here's a look at why so many landlords use property management software:
Spend less time organizing
There's a lot to keep track of if you're a landlord. From applications to signed lease agreements to rent and late notices, rental properties have a lot to manage. Property management software can help landlords stay organized without devoting time to printing and filing paperwork. 
Accounting becomes easy
Many landlords with multiple properties use a spreadsheet to keep track of their finances, but software can do the work for you. There are certain kinds of software that will track accounts payable and accounts receivable and let you reconcile your accounts all from one dashboard. 
Advertise easily
When a unit opens up, property management software gives landlords the ability to list it on several different websites with one click. Rather than creating accounts for separate sites, logging in, and posting an ad to each, the software streamlines the process. 
Screen tenants
When a tenant applies, it's customary to do a credit and background check. Property management software can run these reports for you. In some cases, landlords are charged an additional fee for this kind of service, while others have it built into their monthly fees. 
Track and monitor rent
For property owners with multiple tenants, keeping track of who paid and when can be difficult. With software in place, landlords can easily see who paid, when, and automate a receipt for the tenant. This kind of tracking not only eliminates the need to manually track money coming in but will also help identify patterns of late payments. 
Maintenance requests are handled online
If a tenant needs their dryer fixed or wants someone to check a leaky faucet, these requests can all be submitted through the property management software. The request goes right to the owner or manager, who can communicate with the tenant, and create a work order for the job to get done. 
Most landlords enjoy this feature as it minimizes the number of maintenance calls received.
Tenant portal
Property management software isn't just for the landlord to use. Software can also include an online portal that gives renters the ability to pay rent and communicate with management quickly and effectively. 
How to choose the right property management software
Landlords who are considering property management software should take some time to weigh their options. It's important to know what you want from the software and how much you're willing to spend, for starters. To help, here's a list of questions you should ask yourself first:
What's the overall goal of the software?
Before looking into specific software solutions, write down the goal that the software should accomplish. For some landlords the goal is to save time, be more organized, streamline efforts, or assist with accounting. 
What tasks should the software accomplish?
This question requires landlords to break their goals into smaller pieces and look at specific tasks that the software should do. Tasks could include tenant application and screening, communication, rent collection, maintenance requests, automation of certain tasks. 
Is the software easy to use?
Some solutions are more complex than others, so landlords should research the software's navigation and ease-of-use. To do so, many companies offer a free trial. Take advantage of such an offer and if you have teams of people who will use the software, consider having them test-drive the software too. 
Some companies offer demonstrations as well, which is a good way to see the functionality of the software in action. 
Landlords can also find a wealth of user reviews online for each software. Be sure to read through the reviews to make sure ease-of-use isn't a common complaint. 
How is data protected?
Whether the software helps manage two properties or 200, the data that's entered into this software is sensitive. It will likely manage rent collection, which means credit card and bank information will be in the system. To make sure this data is protected, explore the software company's data protection policies. 
What kind of accounting power does it have?
Landlords want to know that rent is paid and deposited into their account. Most of the software solutions provide rent collection that's connected to bank accounts, but some offer more accounting features, like financial reports on specific properties, integration with accounting software, or dashboards that track revenue growth. 
If accounting features are one of the primary reasons you want a property management system, pay additional attention to the functions and tools available.  
How many users are allowed?
For larger property management companies, the software might be used by 100 people. If that's the case, make sure the software is designed for large teams and can accommodate the number of users needed. 
In some cases, there may be an additional cost to add more users or it may make more sense financially to upgrade to an unlimited plan that doesn't cap the number of users. 
What's the budget for this software?
The cost of property management software varies. As you might expect, the more features you want, the higher the cost. 
Many solutions charge a monthly fee for each unit that's tracked. Some of the solutions also charge a fee per transaction, if it facilitates rent collection and deposit. Expect additional fees for background and credit checks as well. 
The amount of money landlords are willing to spend should also be weighed against how many units are owned. A landlord with two properties would likely lean towards a cheaper solution and upgrade as more properties are purchased, while a more serious real estate investor with both residential property and commercial real estate to manage will use a premium software solution that costs more money. 
The best features to look for in property management software
To help landlords narrow their search, here are some features that landlords should look for when researching solutions: 
Easy to use
Landlords are looking to save time, so it's important that the software selected is easy to use. Many of the software companies offer free trials so landlords can try the software for a while and see how it fits into their routines. 
Cloud-based software
For landlords who are on the go, selecting cloud-based software is ideal. With cloud-based software, information can be accessed anytime, anywhere, from any device. 
Software that's installed as opposed to cloud-based limits mobility. Software installed on a laptop, for example, can only be accessed on that laptop.
Better communication
A landlord and tenant can communicate with ease through a property management platform. It gives tenants peace of mind knowing they can always reach the landlord, and it helps the landlord cultivate a relationship with tenants in an easy, organized way. 
Look for software that enables this kind of communication with features like easy messaging and maintenance requests.
Rent payments
Most of the software choices that are on the market can accept and process rent payments, but some don't. If this is a feature that you want, make sure you check the software's feature list. 
Also, some of the software companies charge a fee per transaction. These fees, which usually mimic those charged by PayPal, can add up quickly so be sure to compare charges across multiple software choices. 
Available tech support
No matter which software is on your narrow list of choices, make sure the company offers tech support. While the software is well-designed for streamlined use, there will come a time when you have a question, or there's a glitch, or you want to undo something you did. 
Ideally, the company will offer support seven days a week for free, but that's not always the case. Aside from availability, figure out what kind of support is offered. Whether there's phone support, online chat boxes, or an emailed ticket-based system, there are many different ways that software companies offer technical support. 
Be aware that one of the biggest complaints we found from landlords is the lack of technical support for this kind of software. Some users say they're forced to leave messages for tech support or don't receive prompt responses to their inquiries. Be sure to investigate this before choosing a software solution. 
Integration with other applications
The software should work with other applications, like third party advertising sites, for example. The ability to create one ad and send it to places like Trulia and Zillow saves time and hassle. Other integrations with accounting software like Quickbooks is also a possibility or with sites like Angie's List to find contractors for maintenance requests. 
The best property management software to consider
Whether you're a property owner with a few rental units or a serious investor with hundreds of properties ranging from condos, homes, and student housing, there's a property management software solution for you. 
---
Avail
The premise of Avail is simple. With this platform, landlords can find, screen, and keep tenants. 
The software helps landlords advertise listings online, screen applicants as they come in with credit and background checks, and keep tenants happy with online payments and maintenance tracking. It's designed for landlords with less than 10 units. 
Avail has a customizable lease that can be tailored to different properties. The legal details are all set, the owner simply makes a few choices to create a tailored lease. 
Renters receive an invoice for rent, they pay it, and it's deposited into your bank account. 
Pricing starts at $5 per unit per month. With this plan, there aren't any additional fees to collect rent payments like other platforms tack on. 
What makes it different: The simple pricing structure and ease of use make it ideal for any landlord.
Pros

: Ease of use

Cons

: Users complain about the reporting functions
---
TurboTenant

For landlords just starting out, TurboTenant offers a free platform with add-ons available. An owner can list properties for rent and accept applications, but any tools beyond that come at a cost. For example, landlords can create leases and offer online signing for additional fees. 
The platform doesn't offer any way for tenants to pay rent online. For some landlords the lack of this feature could be a dealbreaker. 
The platform is likely best for a landlord with one or two properties who's looking for a new solution. It's a great starter platform to see if this kind of technology makes renting easier. 
What makes it different

: It's free to use, but has add-on features for a cost. 

Pros

: Cost, simple to activate

Cons

: Limited features even if you pay for them
---
TenantCloud
TentantCloud has a full suite of features that landlords can use to ease the rental process. Landlords can take advantage of automatic listings, accounting and online rent collection, tenant applications and screenings, and maintenance requests. 
This software can also facilitate rental teams that work together from different locations. 
Renters can use the portal as well to track payments, connect with the landlord, make maintenance requests, and monitor work orders. 
Landlords can try TenantCloud for free and then choose from two different monthly plans. The most common plan is $9 a month, but there is a $35 a month option as well for landlords with more properties and the need to integrate the software with Quickbooks. 
What makes it different

: The software is built for landlords who plan to grow their business.  

Pros

: Variety of features, simple pricing, free trial

Cons

: Customers complain about lack of tech support
---
AppFolio Property Manager
AppFolio Property Manager offers a platform for a growing rental property company looking to coordinate with multiple people in multiple locations. The cloud-based software is mobile, so the property manager can handle tasks on the go. 
The portal gives managers the ability to advertise openings, provide and accept rental applications and lease agreements, collect rent, communicate with residents, and handle HOA tasks and approvals. 
This platform has 9000+ listings and focuses mostly on single-family and multifamily homes for rent. The platform also offers a support team to help with any questions that may arise while using the software.
Pricing starts at $1.25 per unit per month. 
What makes it different

: It's a new solution on the market for mid-level property owners.

Pros

: Mobile app is great for on-the-go, easy navigation

Cons

: Support team availability sometimes requires leaving a message 
---
Buildium
Buildium provides property managers with a centralized dashboard to coordinate every task associated with renting a home. Buildium gives managers the ability to advertise vacancies in one click, create a maintenance cycle, communicate with residents, and collect rent from its platform. 
This software also has a tenant portal that provides helpful resources like how to find renter's insurance and reminders for lease management.
The pricing structure is a flat monthly fee with additional charges for every online payment received. Monthly fees start at $156 with subsequent additions for online payments and add-ons like mobile inspections are available for additional costs. 
What makes it different: The platform is built with both the property manager and the renter in mind. 
Pros

: Online payments, clear dashboard

Cons

: The fee structure, the customer support team can be hard to contact
---
PropertyManager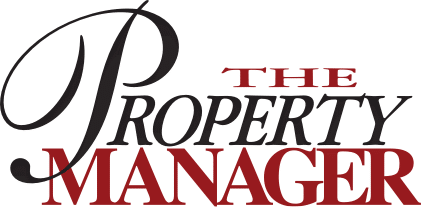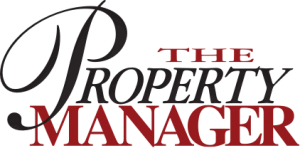 PropertyManager is an ideal platform for landlords with a variety of housing types, including single and multi-family units, mobile home parks, and even hotels. The platform can handle both residential and commercial properties so its features are really geared toward a property inverter more than a landlord. 
As you might expect, the features for this platform are extensive. From tenant screening and leasing tools to advanced accounting metrics that weigh both expenses and income, investors get an all-in-one tool with PropertyManager.
The cost of the platform starts at $15 for 1-10 units and increases based on the number of units. For an unlimited number of properties, the cost is $75 a month. There's a 60-day risk-free trial offered as well. 
What makes it different

: It's the go-to tool for serious real estate investors. 

Pros

: Extensive features, a centralized dashboard for multiple properties

Cons

: Cost
---
Propertyware
Propertyware is another property management solution that's aimed at serious property owners. This software works best for people managing 250+ units with multiple rent managers and staff handling the workload. 
The company website looks a bit dated and doesn't off much information. You'll only find a simple form on the website which can be filled out to request a demo. 
The software has simple access to advertising tools, a powerful tenant screening program, and built-in accounting software with the ability to track accounts payable and receivable and reconcile bank accounts. Leasing tools, rent collection, and tech support are all part of the package. 
The software is the most expensive on our list, coming in at $250 a month. 
What makes it different

: It's geared toward property investors with 250+ properties.

Pros

: Extensive features, advanced accounting tools

Cons

: Little information can be gathered without asking for a demo, cost
---
Rentec Direct
Rentec Direct is another solution for landlords with multiple properties. It has full-scale support for property accounting, online file management, tenant screenings, advertising, maintenance management, and real-time revenue metrics.  
This particular software solution has won awards for customer service, which tends to be lacking with other solutions. 
One of the features that landlords like most is the accounting tools. The software goes beyond rent collection and gives landlords the ability to sync their bank account to the software, has a robust reporting system, and can even generate tax forms for tenants at the end of the year. 
This solution is for property owners with a higher number of units, which explains why the monthly fees are higher than others. Monthly fees start at $90. 
What makes it different

: It's a high-level software solution with amazing customer service.

Pros

: Robust accounting features, customer service

Cons

: Cost