For businesses of all sizes, across all industries, project management is one of the most important aspects of the job. Effective project management can increase productivity, improve resource management, and the quality of delivery, and help ensure a 5-star client experience. With more businesses working mobile or remote, project management has become a challenge. The days of meeting in the boardroom and putting sticky notes on the wall to manage tasks are a thing of the past. Luckily, for modern businesses, project management has been simplified and improved with technology.
At their core, project management platforms and project management apps aim to solve the challenges of team collaboration and organization, often in real-time. How can different team members with different roles and responsibilities all get on the same page and ensure that a project is completed on time, on budget, and to the expectations of the client?
With a project management system, businesses have the ability to create tasks, assign users, and monitor the status of tasks within the wider view of the project. There are a number of ways to accomplish this, and each project management platform puts its own unique spin on things to try and make collaboration seamless and simple.
Generally speaking, project management platforms can be separated into two groups. The first group aims to offer task management and collaboration tools in a simple, minimalist environment. These tools try to take away the complexity of project planning and project management and streamline the entire process to its most important aspects without getting in the way of productivity.
The second group of project management platforms takes things a step further by enabling project managers and users to accomplish more advanced tasks with an agile, single solution. This includes features like time tracking, expense tracking, billing, invoicing, customizable databases, and even file editing. Both styles of platforms have their pros and cons and, ultimately, the needs of the business will determine the type of platform that is best for them.
Why you need them
As mentioned, effective project management is one of the most important aspects of running a business. What makes many businesses turn to dedicated project management platforms is the difficulty of bringing all collaborators together with a simple solution.
Without these platforms, many businesses utilize less-than-perfect solutions that could include to-do lists and Excel spreadsheets, chat apps, email platforms, cloud storage providers, calendar apps, and more. As more individual solutions are introduced, and lifecycles increase, there are also more opportunities for error and miscommunication.
Any business that has run into issues with planning different projects may want to consider a dedicated project management platform that's user-friendly and simplifies the entire process and allows for more effective collaboration. This is especially true for small businesses with remote employees or businesses that utilize a number of different teams and team members to complete a single project. Bringing task assignment, task tracking, and communication into a single platform can eliminate many project management issues that cause delays and poor client experiences.
There is also a question of cost. When businesses are utilizing a number of different platforms to try and manage projects, they may be paying for several platforms to accomplish the job that a single project management platform can accomplish on its own. As these costs add up, businesses may wonder if there is a way to improve efficiency and collaboration while also reducing costs.
When you need them
Any new business that is getting started should consider a dedicated project management platform right from the start. This can get a team started on the right track, so to speak, instead of trying to cobble together an imperfect solution with archaic task lists on different platforms that only cause frustration and confusion amongst team members.
Growing businesses that are bringing on new clients and new team members may eventually realize the need for better work management and PM tools. While spreadsheets or shared calendars may have worked previously for small teams, a larger team may encounter challenges that cannot be met by these platforms.
Most importantly, any business that has run into challenges with delivering work on-time, going over budget on projects, and/or communicating with other collaborators on a project should consider an online project management platform. These are not issues that will simply solve themselves and attacking the problem before it becomes serious and leads to loss of revenue or clients can ensure that a business continues to grow rather than struggle due to project management challenges.
Here are some signs that a business should consider project management software:
Missed deadlines are becoming a problem

Team members are struggling with communication and collaboration

Project meetings are a challenge with remote teams

Complex projects involving multiple teams are being delayed as one team hands off to the next
How to choose the right project management software
Once the decision is made to move to a dedicated project management software, choosing the right software becomes the most important task. There are a number of solutions on the market and each of them solves project management concerns in their own unique way. Some platforms are designed with simplicity and short learning curves in mind, while others seek to bring together all project management needs into one place.
Sorting through all of these platforms can be a difficult task as decision makers compare features, pricing, and assess the needs of their team. Having a sort of wish list in mind before starting the search can make the process much faster and much more focused. Here are a few questions businesses should ask before they begin their search for a project management solution:
How many collaborators will be using the platform?

Are features like time tracking and billing important?

What software and app integrations (if any) are important?

What layout style would appeal most or are multiple styles needed?
Features to look for
The most basic feature found in every task management software is the ability to create, assign, and track time and tasks. From there, each platform adds its own unique suite of features. For example, some platforms allow users to create a wide range of customization and resource allocation for tracking and sorting tasks, while others keep things simple with little room for customization.
More advanced project management software tools allow for time estimates from collaborators, time tracking, invoice generation, portfolio management, and even integration with bookkeeping software. Personal reports can be generated to show if projects are tracking on time and on budget, or if there is a delay expected.
Since there is such a wide range of management features, asking the questions listed in the section above can help direct businesses to make the right decision and streamline their search for the perfect project management application to meet their unique needs.
Pricing
Due to the wide range of features offered by project management platforms, users can also expect to see a wide range of pricing options. Generally speaking, as more features are made available, the price increases. With that said, there are a number of full-featured platforms with free options for businesses and individuals.
Setting a budget before starting the search for the right project can help narrow the search and ensure that the right platform is found while still staying within the budget needs of the business, particularly as it relates to teamwork projects. Of course, some platforms do have the potential to displace other software solutions, which could lead to a cost savings. Considering all options will help give businesses the most accurate total price for the solution they choose.
Ease of use
Finding an easy to use project management platform should be a top priority for most businesses. Many platforms are designed to be simple and easy to pick up for all users. However, there are some differences that can affect the ease of use. For example, the layout of the platform. Some platforms offer a number of ways to engage with their tools while others only offer one method.  This is critically important when it comes to project tracking on things like software development and mobile apps.
In addition, there are some platforms that require users to dig deeper in order to customize their project management workflow. For some businesses, this may be a welcome feature. For others, this could negatively affect ease of use and turn out to be a downside when selecting their platform.
Customer service
Since project management is so important for businesses, having support available may be important to ensure that there is no downtime when working on important projects. Each platform offers some level of support and, ultimately, the needs and experience of the business will determine which level of support is right for them.
Basic support may be sufficient for more basic platforms while large businesses choosing a more complex platform may want to opt for advanced support features like personalized onboarding or dedicated customer support managers.
Here is the list of the best project management software platforms.
---
Basecamp

Basecamp is a simple, task-based collaboration platform for teams and businesses of all sizes. The flat pricing makes it easy for users to budget and ensure they get the entire suite of Basecamp features when they choose to subscribe. Project managers can easily create and assign tasks to users. Commenting, communicating, and sharing files is made simple with the commenting feature. Basecamp lacks some advanced reporting features but, for the price, delivers a complete solution that covers basic project management needs.
See the full review of Basecamp here.
---
Trello

Trello is one of the most simple and easy-to-use project management platforms available. The card-based design makes it easy for both project managers and users to clearly see the status of a task and watch as it moves through the workflow designed by the business. A free plan is available to get started but most businesses will need to opt for a paid plan to enable their entire team to get started. For a clean, simple project management solution without the bells and whistles, Trello checks off a lot of important boxes.
See the full review of Trello here.
---
Monday.com

The customization and unique calendar view of Monday set it apart from many of the other competitors in this space. With the colorful interface and clean design, users can clearly understand the tasks they are responsible for, the start dates, the due dates, and the tasks that follow the completion of the ones they are currently working on. Project managers can add additional information blocks to tasks in order to provide all important information to their team in one location.
See the full review of Monday.com here.
---
ActiveCollab

ActiveCollab offers an intuitive calendar view and simple, flat pricing to help businesses budget more effectively. This platform also introduces time tracking and integrated billing for simple invoicing once a project is complete.
For businesses that bill hourly rates for the employees working on each project, ActiveCollab brings in project management and billing solutions into one place with a very competitive rate. Plus, with user time estimates for tasks, businesses can provide more accurate estimates to clients and help eliminate poor client experiences due to inaccurate predictions or poor team communication.
See the full review of ActiveCollab here.
---
Insightly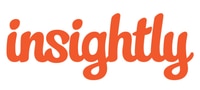 Insightly is one of the most advanced, feature-filled solutions on this list. Not only does Insightly offer an intuitive project management workflow solution, but it also packs in CRM features as well to help businesses manage the entire client experience from the first contact to final deliverable.
With Insightly, users can also create custom forms and internal apps that translate information directly into the CRM platform and project management tool for increased automation and efficiency. While Insightly is one of the more costly platforms available, it does solve a number of needs beyond basic project management.
See the full review of Insightly here.
---
Asana

Asana takes the tried and true method of sticky note organization and brings it into the digital world with card-based task creation and tracking. The dependencies function allows project managers to create tasks that become active when previous tasks are completed. This allows users to jump to the next piece of the project automatically and with no delays. Lastly, never to be outdone, Asana is constantly rolling out new updates based on research and user-feedback: their "Workload" implementation is proof of that, as is their "Portfolios" feature for managing individuals and breaking through process bottlenecks, along with a bevy of other features released in 2020. 
See the full review of Asana here.
---
Airtable

Airtable brings project management and database capabilities into one. For businesses looking for a higher level of customization than what many project management solutions offer, Airtable should be a strong consideration. The free plan from Airtable offers a lot of functionality while paid plans add more advanced features and reporting for businesses that want to move from basic spreadsheet organization to a more powerful solution built on those same concepts.
See the full review of Airtable here.
---
Zoho Projects

Zoho Projects is a solution that's part of the Zoho family of platforms including Zoho Social. For businesses already using a Zoho product, this platform will integrate seamlessly with the other solutions they have implemented. Time tracking and invoicing is built into Zoho Projects which simplifies billing for individual employee hours. Plus, Zoho Projects offers a number of different collaboration views so users can work in the format that best suits their own unique work style.
See the full review of Zoho Projects here.
---
Smartsheet
Smartsheet takes the spreadsheet method of project management and makes it, well, smart. For businesses that have been organizing projects in spreadsheets but finding the obvious limitations with that method, Smartsheet is the obvious next step that offers an approachable layout with increased functionality. The customization options offered by Smartsheet are extensive which can be a huge benefit to users who want to dive deeper into making their project management platform feel unique, like it was designed just for them.
See the full review of Smartsheet here.
---
Teamwork
Teamwork brings together a number of features including task management, time tracking, and billing into one easy-to-use platform. In-platform communication keeps all project management needs right inside the software rather than forcing users to email or chat using other solutions. For businesses utilizing platforms like Google Drive, Teamwork offers seamless integration for better file sharing and collaboration. However, many of these integrations and features are only available on the higher tier paid plans.
See the full review of Teamwork Projects here.
---
Wrike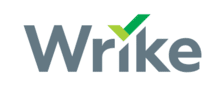 Wrike offers one of the most fully featured free plans of any project management platform. The intuitive layout allows project managers to create teams, assign projects to teams in a dropdown menu, and then collaborate right inside the platform with enabled comments and annotations for files. Navigating the platform is simple and intuitive. This simplicity does come with a lack of customization but there are few project management platforms that offer this level of functionality out-of-the-box with a simplicity that any user can pick up and begin using right away.
See the full review of Wrike here.