How do press release distribution services help?
Small businesses use paid press release (PR) distribution services to easily convey information to the public.
To do this, they send a press release to a 'distribution list' with contact details of potentially interested news outlets.
Some public relations companies also offer free press releases, but specialists are usually more reliable.
PR distributors often send releases to hundreds of specifically targeted outlets. This helps because:
Distributors give access to press contacts small businesses don't usually have

Small businesses don't always know where to send releases. Distributors have targeting tools, industry lists, and knowledge that can help

Business owners are often too busy to select and send releases to outlets themselves.
After receiving the release, outlets decide if their audience would be interested. They might publish it themselves, or use it to create their own content.
This output is called 'earned media', and it's valuable because:
Outlets were chosen for their audience; probably the business' customer base. This makes earned content a great way to reach likely customers.

Sending a release is often much cheaper than advertising in multiple (top) outlets, so a press release can be a money-saver.

Outside coverage about a company is more likely to be trusted than content from that company (which may seem biased). Positive earned media is a recommendation from a source the audience already trusts.
Even if none of the content makes its way to the public, most PR distribution companies offer other valuable services.
What else do PR distribution companies do?
PR distributors sometimes offer:
Writing, editing, and proofreading press releases (PR's)

Release formatting to industry standards

Optimizing PRs for SEO

Tagging PRs to reach the right audience

Access to industry-specific social media accounts

Guaranteeing placements on particular sites

Reports on PR performance

Extra targeting options
How to choose a press release distributor
Picking the wrong distribution service has consequences. Risks include:
Wasting money sending a release to unrelated outlets, none of whom will be interested in the release.

Sending a poorly formatted or badly written release, damaging the company's reputation.

Not getting expected features. For example, customers might mistakenly believe that a feature like writing the release is always included, when it may cost extra.
To avoid these difficulties, small businesses should consider:
The audience(s) they want to reach and outlets they follow.

If they can afford a good, targeted distribution and, if not, their alternatives.

Geographical area. Is national coverage necessary, or is one city enough?

Extra features needed (for example, if nobody at the company has experience writing releases, pick a service that can write it instead).

Reaching out to distributors with questions about their list or features. Their customer service can be an indication of their overall.
---
eReleases


eReleases advertises itself as the 'small business leader' in PR distribution. eReleases has a big distribution list for the price, featuring big names, like:
Associated Press (AP)

The New York Times

The Chicago Herald Tribune

Google News

Yahoo Finance
However, eReleases is often vague about its services. The website is also slow to load, cluttered with pop-ups, videos, slide images, and 'special offers.'
Their customer service team usually respond within 24 hours, and they're good at answering specific questions.
Who is eReleases for?
eReleases is best for small businesses:
With small-to-medium sized budgets.

Inexperienced with press releases (eReleases charge an affordable $200 to write one).

Needing wide exposure and aiming to appear in major outlets.
What makes eReleases unique?
A detailed report listing exactly where the release was sent within hours

Ability to see example reports from other businesses' releases before signing up

Highest outlet-to-dollar ratio

A slow, confusing website that leaves visitors with basic questions about their packages
How much does eReleases cost?
eReleases' high outlet-to-dollar ratio makes them the best value for money when only distribution is considered.

See full eReleases review here.
---
Newswire
Newswire has uniquely responsive and helpful customer service, responding to questions fastest with the most useful answers. The Newswire website is also easy to navigate. Newswire's price structure is unusually detailed. After reviewing the product page, it's clear exactly which features are included and which cost extra. This reduces confusion about what's included.
Who is Newswire for?
Newswire is best for small businesses:
With restricted budgets (the premium option is only $119)

Needing multiple press releases per month (subscription start at $317 per month)

Unfamiliar with press releases and in need of excellent customer support

Wanting to improve their SEO for online visibility (six backlinks are included, more than any other provider)

Including media like photos, videos, or attachments in releases (the lowest plan includes four documents and two images)
What makes Newswire unique?
The best customer service available

More hyperlinks than any other distributor

Most attachments of different file types supported

Extremely detailed plan descriptions
How much does Newswire cost?
Single-release plans:
Premium –  $119 – Release reaches 250 outlets through 'Premium Network Distribution.'
Premium Plus – $359 – Premium plan, plus 'PR Newswire Distribution', with access to 4,000 additional websites, Yahoo News, Yahoo Finance, and the Business Journals Network
State Newsline – $699 – All the above, plus Reuters Network Distribution and Associated Press Distribution targeted within states
National Newsline – $1,199 – As above, but with national reach
Annual subscriptions:
Professional – $317/mo ($3,804/year) – two monthly Premium press releases + 10% discount on other services
Small business – $558/mo ($6,696/year) – four monthly Premium press releases + 15% discount
Enterprise – $1,271/mo ($15,252/year) – fifteen monthly Premium press releases + 20% discount
Monthly subscriptions:
Professional – $399/mo ($4,788/year)
Small business – $699/mo ($8,388/year)
Enterprise – $1,599/mo ($19,188/year)
See full Newswire review here.
---
PRWeb

PRWeb focuses on distribution services delivering measurable online results.
PRWeb helps clients:
Improve social media performance

Improve their search engine result ranking

Get featured by online outlets
PRWeb offers powerful analytic tools, a strong focus on the online performance of press releases, and flexible pricing.
Who is PRWeb for?
PRWeb is for small businesses more interested in boosting their online profile than appearing in print. Examples include companies:
Depending on internet traffic for sales (like eCommerce stores)

Wanting to build their online brand (lifestyle coaches)

Wanting fast results, since online content is faster, shareable, and longer lasting than traditional journalism (struggling local businesses like small retailers)

Struggling on social media and search engine rankings (local theaters, art galleries, or restaurants)
What makes PRWeb unique?
Cision SocialPost add-on gives access to excellent industry-curated social media accounts and analytics

Press releases can't be sent without being reviewed by PRWeb, meaning possible delays

A 'call out quote' feature to help press releases stand out
Cost and features of PRWeb plans
Basic plan ($99) releases are only tagged and placed on PRWeb's site. This makes it a poor choice for businesses wanting wide distribution.
The standard plan ($189) delivers releases to 1,200 websites.
The advanced plan ($289) gives access to industry-curated lists. Plans higher than this give access to more lists for higher fees.
---
Send2Press Newswire

Send2Press Newswire focuses on traditional media with releases reaching 6000+ reputable outlets at rates most small businesses can afford.
Who is Send2Press for?
Small businesses interested in accessing an impressive network containing major outlets and networks at an affordable rate.
Examples include:
eCommerce stores or retailers shipping nationwide

Online startups focusing on the US market
To take advantage of this network, businesses need something to say interesting to larger national outlets, as subscribers aren't obligated to run the story.
Examples might include:
Announcements of innovative new products

Takes on a national issue from the perspective of a small business

A well thought through statement on a social issue that will resonate with the company's core customers
What makes Send2Press unique?
Population-based regional targeting that offers value for money to people outside big metropolitan areas

Very high word limit with cheaper plans

'Same day push' included with the lowest plan
Send2Press pricing and plans
Standard State + Online – $99 – Daily print/broadcast media in one state, aggregators like Google, Bing, and Apple News, syndication on 250+ websites
Standard Industry + Regional – $149 – All Standard State + Online features, plus regional (e.g. Northeast) or industry targeting.
Standard National Plan – $199 – Lower plan features, plus access to the unique Send2Press list (6,000+ outlets).
Premium National PLUS – $499 – As above, plus 22,000 newsrooms via AP and Reuters with Send2Press' CISION/PR Newswire® partnership.
See full Send2Press review here.
---
PR Distribution

PR Distribution (formerly Press Release Jet) focus on affordability. Premium is their best-known plan which, selling for $69 per release, is the cheapest available. Online, PR Distribution offers a good number of guaranteed web placements. They also have good social media support available. As a result, PR Distribution offers a solid (and cheap) boost to other marketing campaigns.
Who is PR Distribution for?
PR distribution may work for:
New startups with small marketing and PR budgets who want to raise awareness

Established small businesses testing out press releases affordably before deciding to invest more in them.

Small businesses pursuing funding who want to get the word out to the investor community and lack a network of their own.
However, customer support isn't their strength, and getting a reasonable distribution means choosing a more expensive plan. This makes picking a budget distributor like PR Distribution seems pointless.
What makes PR Distribution unique?
Most affordable plan available

Biggest choice of pricing options

Unlimited words across every plan
PR Distribution prices and plans
Premium – $69 – 35 guaranteed placements, inclusion on Google, Yahoo, and Bing, and other basic features like backlinks for SEO
Premium Pro – $129 – Premium features, plus 100 guaranteed placements, distribution through their 'Premium News Network', ABC, NBC, CBS, FOX, CW, and their affiliates, and an SEO audit before sending. Includes priority support.
Premium Concierge – $299 – Premium Pro features, plus 200 guaranteed placements and distribution through major networks like AP, Reuters, and Bloomberg
See full PR Distribution review here.
---
PR Newswire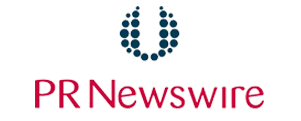 PR Newswire has a large list, offer high-quality service, solid customer support, excellent targeting options, and distribution to rare industry niches. Small businesses or startups with limited budgets may struggle to afford their services, however. Some features that other providers offer for free also cost extra, like images and video ($325).
Who is PR Distributor right for?
PR Newswire is suitable for small, digital startups with enough funding to support rapid growth and afford the high price tag.
PR Newswire also works for profitable local businesses:
Able to afford an expensive press release

Want to use the narrow local targeting to make an impact among major local outlets.
What makes PR Newswire unique?
Strongest network available

Most detailed targeting on the market

Biggest range of industry lists

Most expensive, particularly for enhancements like images and video
How much does it cost?
State and local – $350 – 1,000 outlets, guaranteed placements on 125 release-only sites, local area targeting, and detailed reporting and analytics
Regional and top markets – $575 – state and local features, plus distribution to 1,300 outlets, placement on 200 sites, a permanent live link, and advanced reporting/analytics tools
National – $805 – Distribution to 5,800 outlets, 250 guaranteed placements, and a permanent link for SEO