PRWeb

Reputable company
Focus on online results
Powerful tools

Visit PRWeb
Sitetrail

Unique editorial news with high DA DO-follow links
No annual contract or account needed – it is completely "pay as you go"

Visit Sitetrail
Newswire

Straight-forward pricing
Excellent customer service

Visit Newswire
How do press release distribution services help?
Small businesses can use press release distribution services to put out information they want the public – or even journalists themselves – to know. Taking advantage of such a service is an efficient form of content distribution and can supplement a firm's digital marketing campaign.
When a business uses a PR distributor, providers like eReleases, Newswire, or PR Distribution send out an email or other electronic message containing the business's press release to a range of media outlets.
Sometimes the journalists or other media contacts in a business's distribution network who receive the release will decide that their readers or viewers will be interested in the information it contains.
When that happens, they may decide to publish it themselves or use it to create their own content about the story in the release, resulting in low cost or free media coverage for the business.
That output is called 'earned media', and it's valuable because everyone who follows that outlet regularly is likely to see it – including potential customers of the business who sent out the original release.
Even if no earned content ends up being made, most PR distribution companies offer other valuable services.
What else do PR distribution companies do?
The kinds of additional services PR distributors offer often include:
Writing PRs
Proofreading PRs
Editing and formatting PRs to industry standards
Optimizing PRs for SEO
Tagging PRs to help them reach the right audience
Offering access to industry specific social media accounts
Guaranteeing PRs appear on particular news sites, and news aggregators such as Google News
Detailed media monitoring: providing reports and analytics on PR and campaign performance
Special targeting options by industry, audience, or location
How to choose a press release distributor
When choosing a press release distribution company, small businesses should carefully consider:
The audiences they want to reach (and the kinds of media outlets they follow)
Their budget
The distribution options a firm is able to offer
Where they want their message to reach geographically (is their audience in just one city, a particular state, or is it national or even international?)
Any extra features they might need (for example, if nobody at the company has experience writing press releases, it might be a good idea to pick a service that can write it for them)
There are public relations companies that offer a free press release, too. However, specialist PR professionals tend to do a better job.
Sitetrail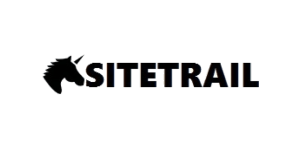 Sitetrail is known to have the largest media list for authentic news articles. They are currently the only platform that adds editorial news and SEO to the PR mix. This means they do press releases as well as editorial news articles by prominent media outlets like Forbes and Entrepreneur with no need for the "press release" tag in your content.
Sitetrail has the following features:
DOFollow and NOFollow linking to improve SEO performance
Fastest industry turnaround in article writing by real journalists
Unlimited Google News distribution with some packages
Who is it right for? 
Sitetrail is more effective for companies who want to scale their online presence and SEO performance. So online stores, affiliate sites, newspapers, and any B2B or B2C entity that needs to excel in very competitive markets tend to use Sitetrail to increase their performance and reach. It is also used by reputation management agencies who seek to reach deep into specific media circles around the world.
How much does it cost? 
See the full review of Sitetrail here.
Cision PRWeb
PRWeb focuses on offering a press release distribution service that delivers measurable results for small businesses online.
PRWeb help clients:
Improve social media performance
Improve their search engine result ranking
Get featured by online outlets
PRWeb offers powerful analytic tools, a strong focus on the online performance of press releases, and flexible pricing.
Who is it right for?
PRWeb may work for small businesses less interested in getting into national print publications than increasing their online profile. Examples include companies that:
Depend on internet traffic for sales (eCommerce stores or online freelancers)
Want to build their online brand (Lifestyle coaches or influencers)
Want to see fast results, as online is faster, more shareable, and last longer than print or broadcast journalism (struggling local businesses like small retailers, plumbers, or hardware stores)
Struggle to break through on social media and in search engine rankings (local theaters, art galleries, or restaurants)
How much does it cost?
On the basic plan ($99), releases are simply posted to the PRWeb site, with relevant tags.
With the standard plan ($189), the release reaches over 1,200 websites.
The advanced plan ($289) gives access to industry-specific curated lists of subscribing journalists. Plans higher than this primarily just give access to more lists for a bigger fee.
See the full review of PRWeb here.
Newswire
Newswire is unique for its extremely responsive and helpful customer service. Of the top six news release distribution organizations, Newswire responds to questions fastest.
The Newswire website is also much easier to navigate than its rivals.
Newswire's pricing structure is also unusually detailed. After reviewing the product page, it's clear exactly what features are included and which cost extra.
Who is it right for?
Newswire may be right for small businesses:
With restricted budgets (the premium option is only $119)
Needing multiple press releases per month (subscription start at $317 per month)
Less familiar with press releases who will find the high-quality customer support useful
Who want to improve their SEO to make their business more visible online (six SEO supporting  backlinks are included, which is more than any other provider offers)
Who need to include visual media in their release, like photos, videos, or attached documents (four documents and two images are included, even with the lowest plan)
How much does it cost?
Newswire has four single-release plans:
Premium –  $119 – The release is sent to around 250 outlets through 'Premium Network Distribution.'
Premium Plus – $359 – Includes the Premium distribution, plus 'PR Newswire Distribution', which gives access to approximately 4,000 additional websites, Yahoo News, Yahoo Finance, and the Business Journals Network
State Newsline – $699 – All the above, plus Reuters Network Distribution and Associated Press Distribution targeted within states
National Newsline – $1,199 – As above, but with national reach
Annual subscriptions:
Professional – $317/mo ($3,804/year) – two monthly Premium press releases + 10% discount on other services
Small business – $558/mo ($6,696/year) – four monthly Premium press releases each month + 15% discount
Enterprise – $1,271/mo ($15,252/year) – fifteen monthly Premium press releases each month + 20% discount
Monthly subscriptions:
Professional – $399/mo ($4,788/year)
Small business – $699/mo ($8,388/year)
Enterprise – $1,599/mo ($19,188/year)
See the full review of Newswire here.
eReleases

eReleases have a big distribution list and are fairly good value, especially considering that their list includes big names, like:
Associated Press (AP)
The New York Times
The Chicago Herald Tribune
Yahoo News
Yahoo Finance
Despite this, the information eReleases offer about the services they provide is often vague. Their website is also slow to load and cluttered with pop-ups, videos, sliding images, and 'special offers.'
However, their customer service team are more responsive than some of their competitors like PR Distribution, and they're generally good at answering specific questions after a few hours.
Who is it right for?
eReleases is best for small businesses:
With small-to-medium-sized budgets
Are inexperienced with press releases (they charge $200 to write one, which is fairly cheap)
Want wide exposure and the chance to appear in some big-name outlets
eRealeases are charge per press release and don't offer subscriptions.
How much does it cost?
Although eReleases' prices are slightly more expensive than average, they offer the highest outlet-to-dollar ratio among the top six services, making them the best value for money for businesses aiming for the widest distribution at the lowest price.

However, businesses looking for the lowest cost press release by dollar amount might be better off with PR Distribution, which has a single-release plan for $69.
See the full review of eReleases here.
---
Send2Press Newswire

Send2Press Newswire focus on traditional media. Their releases reach a large number of reputable outlets (6,000+)  at rates most small businesses can afford.
Who is it right for?
Small businesses interested in accessing an impressive national network containing some big-name outlets and networks at an affordable rate should consider Send2Press.
Examples include:
eCommerce stores or retailers shipping nationwide
Online startups focusing on the US market
To take advantage of this network, small businesses will need something to say of interest to larger wire services, as none of their subscribers are obligated to pick up the story.
Examples might include:
Announcements of innovative new products
Takes on a national issue from the perspective of a particular kind of business
A well thought through statement on a social issue that will resonate with the company's core customers
How much does it cost?
Standard State + Online – $99 – Print and broadcast daily media in one US state, aggregators like Google, Bing, and Apple News, syndication on 250+ websites
Standard Industry + Regional – $149 – All Standard State + Online features, plus targeting by region (e.g. Northeast, Southwest) or by industry
Standard National Plan – $199 – Basic features of lower plans, plus access to the unique Send2Press list of over 6,000 outlets
Premium National PLUS – $499 – All features of lower plans, plus Send2Press partner with CISION / PR Newswire® to reach over 22,000 newsrooms via AP and Reuters.
See the full review of Send2Press here.
---
PR Distribution

PR Distribution (formerly Press Release Jet) focuses on affordability.
Their best known plan is their Premium plan which, selling for $69 per release, is the cheapest available from any of the top six distributors.
To help break through online, PR Distribution offers a good number of guaranteed online placements for the price. They also have good social media support available. As a result, PR Distribution can offer a solid (and cheap) boost to other content marketing campaigns.
Who is it right for?
PR distribution may work for:
New startups with small marketing and PR budgets who want to raise awareness
Established small businesses testing out press releases affordably before deciding to invest more in them
Small businesses pursuing funding who want to get the word out to the investor community and lack a network of their own
However, customer support isn't their strong point. At the same time, getting a reasonable distribution to daily media outlets means choosing a more expensive plan, which makes picking a budget distributor like PR Distribution seem a little pointless.
How much does it cost?
Premium – $69 – 35 guaranteed placements, inclusion on Google, Yahoo, and Bing, and other basic features like backlinks for SEO
Premium Pro – $129 – Premium features, plus 100 guaranteed placements, distribution through to their 'Premium News Network', ABC, NBC, CBS, FOX, CW, and their affiliates, and an SEO audit before sending. Priority support included
Premium Concierge – $299 – Includes Premium Pro features, plus 200 guaranteed placements and distribution through other networks like AP, Reuters, and Bloomberg
See the full review of PR Distribution here.
---
PR Newswire
PR Newswire has a large network of journalists and media outlets and offers high-quality service, with solid customer support, excellent targeting options, and distribution to some unusual industry niches.
They're among the most expensive choices, however, and small businesses or startups with limited budgets may struggle to afford their services. Some features that other providers offer for free also cost extra, like images and video, which cost $325.
Who is it right for?
PR Newswire may be best suited to small, digital startups with enough funding to support rapid growth afford the high price tag, and benefit from PR Newswire's wide network.
Alternatively, PR Newswire may work for profitable small local businesses able to afford the cost of an expensive press release and want to use the narrow local targeting to make a big impact upon prominent news outlets in their area.
How much does it cost?
State and local – $350 – 1,000 outlets, guaranteed posting on 125 release-only media sites, targeting by local area detailed reporting and analytics
Regional and top markets – $575 – state and local features, plus distribution to 1,300 outlets, release featured on 200 media sites, a permanent live link, advanced reporting, and analytics tools
National – $805 – Release sent to 5,800 outlets, release on a minimum of 250 sites, a permanent live link that can be used for SEO purposes
See the full review of  PR Newswire here.