Small businesses of all shapes and sizes often need financing in order to fund a major purchase, upgrade equipment, or cover gaps in cash flow. There are dozens of different financial products aimed at providing funding to small business owners. One popular option is a merchant cash advance, which offers fast funding and is often easy to get approved for. 
A merchant cash advance is a flat lump sum payment that will be paid off as a percentage of your daily credit or debit card sales. Thus, the more revenue you bring in, the faster the loan will be paid off. Some providers may offer a flat daily withdrawal payment, as well, regardless of revenue volume. 
Merchant cash advances (MCAs) are fast – you can often get funded in a week or less – and relatively easy to get approved for. Lenders look primarily at your firm's daily credit card sales – and estimates of future credit card sales and receivables – to gauge your ability to pay back the loan. This type of financial product is popular in the service industry, including restaurants and coffee shops, as well as small retailers. 
Payments and loan amounts are calculated based on a factor rate, usually ranging from 1.2 to 1.5. For example, if you take out a $100,000 merchant cash advance at a factor rate of 1.4, that means you'll need to repay $140,000 (1.4 x $100,000). If the payment amount is based on 10% of daily sales, the issuing lender will automatically take 10% of your sales until the loan is paid off. 
Pros & cons of a merchant cash advance
When considering any kind of business financing option, it's good to weigh the advantages and disadvantages. Here's how merchant cash advances stack up against other types of small business loans. 
Advantages of a merchant cash advance
Unsecured
Most merchant cash advances are unsecured. This means that you don't need to put up collateral in order to take out the loan, and should you be unable to repay, the bank can't repossess your personal assets. Alternatives, including many business term loans, require collateral, which puts assets like your home or your car on the line. Many other forms of short-term loans are generally secured. 
Fast
Merchant cash advances require less paperwork to apply for, and far less back-and-forth with the lender. The issuing bank will primarily look at your credit/debit card revenue to gauge your ability to repay a loan. From start to finish, most businesses can be funded within a week or less. 
Payments tied to revenue
Most cash advances base your payment amount on a percentage of your daily, weekly, or monthly revenue – by taking, for example, 10% of your daily purchases. That means that if you have a particularly good month, you'll pay off a bit extra on your loan. Have a slow week, and your payment will be a bit smaller. 
Available for entrepreneurs with bad credit
The application process for a merchant cash advance looks more at your business' revenue, rather than its credit history – or your personal credit score. Thus, MCAs become an option for business owners who are unlikely to be approved for something like a term loan. 
Disadvantages of a merchant cash advance
High costs
The interest rates associated with merchant cash advances are much higher than most other styles of business funding. The loans are not typically advertised in terms of annual percentage rate (APR), but instead using a "factor rate". However, if you do the math, you will find that a typical merchant cash advance may carry an implied APR of around 40% to as much as 350%, depending on the size of the loan and how quickly it's paid off. 
Counterintuitive
In some ways, repaying a merchant cash advance is counterintuitive. If your business does well and revenue rises, you'll need to make larger payments on the advance. And since you need to pay off a flat amount of fees, you'll actually pay a higher APR the faster you pay off the MCA. For instance, if you pay off an advance in 6 months, the APR might be around 60% – pay it off in 12 months, and the APR will be only 30%. Thus, there's no reward for paying off a loan early – quite the opposite, in fact. 
Cash flow risks
Most MCAs require substantial daily payments, which are based on a percentage of daily revenue from credit/debit card sales. For many small businesses, this repayment schedule can put substantial strain on cash flow. It can also create a debt-cycle problem, in which firms need to take out another advance shortly after paying off the first. 
What to look for in a loan provider
1. Good reputation
The merchant cash advance industry is not regulated in the same way as most financial products. Because of this, there are far more predatory lenders in the space, with very high fees and misleading language. To avoid these bad loans, it's important to choose merchant cash advance companies with good reputations.
2. Reasonable fees
MCAs will rarely be a cheap option; however, the fees vary drastically from provider to provider. Remember, the costs for these advances are based on a factor rate, usually ranging from 1.2 to 1.5. Look out for other fees, as well. 
3. Range of loan amounts
Different lenders will offer different sizes of MCAs, ranging from as little as a few thousand to several hundred thousand. You'll want to select a lender that offers an advance to fit your financial needs. Then again, for substantial loan sizes, MCAs are usually not an economical option. 
4. Good customer service
Working with a reputable company with good customer service is always a good idea. If any issues arise, you want the peace of mind to know that your issue will be handled. You can look to customer reviews to gauge the reputation of a company you are considering working with. 
5. Option for a fixed payment
The standard repayment method for an MCA is called hold back, and it's taken as a percentage of daily credit card payments to your business. This means that your sales volume directly impacts the amount of your daily payment (in contrast to a traditional loan, which has standard flat monthly payments). However, some business cash advance providers offer the option for a flat, fixed daily payment. If this is preferable, be sure to keep an eye out for this feature. 
Best merchant cash advance providers for 2022
There are many companies offering merchant cash advances, but many of them are not worth your time. It's very important to choose reputable MCA providers. The recommendations below are based on a combination of reputation, fees, customer service, and more. 
---
Rapid Finance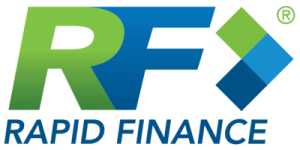 Rapid Finance is an online provider of business loans, merchant cash advances, and more. They have funded more than $2 billion in loans, and are well known for fast funding and competitive rates. For MCAs, Rapid Finance offers amounts of $5,000 to $500,000, with factor rates as low as 1.22. 
Rapid Finance provides fast, simple applications online, and can get your company funded in as little as a few days. They also have low requirements for businesses; you only need to show 3 months of business history minimum, and a 550 credit score. 
Rapid Finance details
Merchant cash advances from $5,000 to $500,000

Factor rate from 1.22

Also offers options for bridge loan, small business loan, asset-based loan, SBA loan, and more.

Requirements are low for MCAs; 3 months business history and 550 credit score
Advantages
Huge range of loan options

Low requirements

Competitive fees

Fast funding

Good reputation
Disadvantages
Fees higher than average for some borrowers
---
National Funding


National Funding is a business financing provider with a variety of loan options. They offer merchant cash advances of up to $250,000 and can get your business cash in as little as 24 hours. They offer same-day approvals, with funding delivered as quickly as the next business day. 
National Funding has very low requirements for their MCAs. Businesses need to show a minimum of $3,000 in monthly credit card sales and need to have 1 year of business history. 
National Funding details
Cash advance of up to $250,000

Factor rate from 1.17 to 1.36

Rapid funding

Also offers other types of business loans
Advantages
No hidden fees or upfront costs

Low requirements for business

Competitive rates

High maximum loan amounts
Disadvantages
Requires 1 year in business 
---
Lendio


Lendio is an online financial services marketplace. It helps connect borrowers to lenders through an innovative market model. Instead of applying for a single vendor's offerings, you apply with Lendio and are matched to dozens of different options. This helps you cast a wider net, helping to find the right funding option for your needs.
Lendio facilitates various loan styles, including merchant cash advances. The specific requirements, factor rates, etc. vary depending on the actual loan provider – but being able to see several options means that you'll often find a good value. 
Lendio details
Unique marketplace model gives you a variety of options 

MCAs from $5,000 to $200,000

Interest rates as low as 18%

Loan terms up to 2 years

Specific terms vary by lender
Advantages
Easily compare different options in one place

Fast funding in as little as 24 hours

Options specifically tailored to merchant cash advances

Access to a nationwide network of over 75 lenders
Disadvantages
Rates are for some borrowers

Specific requirements vary greatly between lenders 
---
Funding Circle

Funding Circle is a provider of business loans and merchant cash advances. They have helped over 90,000 small business owners meet their business funding needs, through the issuing of more than $12 billion of loans. Needless to say, Funding Circle is a very reputable company to work with. 
Funding Circle offers merchant cash advances in the amounts of $5,000 to up to to $400,000. Factor rates are very competitive – as low as 1.15 for qualified borrowers. And, like all Funding Circle products, the application process is very fast, and funds can be transferred as soon as the next business day. 
Funding Circle details
MCAs from $5,000 to $400,000

Anticipated duration between 3 and 18 months

Factor rates from 1.15

Also offers many other loan types, including SBA loans
Advantages
Low requirements

Very competitive factor rates for well-qualified businesses

Quick funding as soon as next business day

Specialty loans available, including SBA loans
Disadvantages
Some loans require personal guarantee and/or business lien
---
Square Capital
Square Capital provides working capital for merchants who use Square for credit card processing. If you're already using Square to process credit card transactions, the process will be very simple. You can use your existing Square merchant account, and simply need to go through a quick application process to get funding. So far, Square Capital has funded more than 400,000 different small businesses, largely with small to medium-sized loans. 
Square provides quick, customized offers to merchants, based on their Square credit card sales. Merchants can easily select their advance amount in order to gauge how much the advance will cost. Square Capital has very competitive rates, but it's limited in that it's only available for Square users. 
Square Capital details
Cash advances from $300 to $100,000

Factor rates from 1.10 to 1.16

Next-day funding available

Automatic repayments based on Square credit card sales
Advantages
Very competitive rates

Seamless integration with Square platform

Low minimum requirements

Very low minimum amount makes it easy to cover small gaps in cash flow
Disadvantages
Only available to merchants who use Square for payment processing