The healthcare industry is an important, vital tool to every society as there will always be a need for qualified doctors, nurses, dentists, surgeons and the like. However, these professionals need to comply with complex regulations like HIPAA and find ways to run their businesses efficiently.
For example, many medical practices struggle to pay their professionals promptly due to various factors and the average practice has $18,000 in outstanding balances per provider per year. While this might seem daunting, it's possible to fix this by using a quality medical billing service provider and its software platform. Many companies like the six medical billing companies mentioned here, help medical professionals get paid quicker, ensure accuracy, and improve follow-up procedures.
Most important medical billing features
Before selecting a medical billing provider, it's important to learn about the most necessary features that will set a healthcare provider up for success. For example, many coding systems like ICD 10 and CPT codes are fairly complex, making it easy to have errors.
Luckily, many medical billing companies are well versed in these codes and even have claim scrubbing built into the software. Claim scrubbing prevents mistakes like mismatched codes, which improves turn around time with the clearinghouse A clearinghouse is an intermediary that checks billing statements and can either accept or deny them. The quicker a clearinghouse approves a bill; the faster doctors get paid.
Claim scrubbing
As mentioned above, claim scrubbing is a process that ensures each CPT and ICD 10 code is accurate. There are numerous code types and it can be confusing to match each code with the proper procedure and diagnosis. A simple way to understand the high-level difference between CPT and ICD 10 codes is that CPT deals with procedures like consultations with ICD 10 dealing with the diagnosis. For instance, 99215 is a common CPT code that stands for an office visit. Conversely, J00 is a standard ICD 10 code for the common cold.
Professionals that know the fundamentals of these codes will be better prepared when selecting a medical billing service. Medical billing service providers also allow healthcare professionals to outsource billing to them, use the software in-house, or both. Regardless of what a medical practice chooses, they should inquire about the claim scrubbing procedures and denial processes. Any top-notch medical billing provider should provide their clients with comprehensive analytics that show collection rate, approvals, cash flow, and denial statistics.
Insurance verification
Insurance companies play a significant role in the American healthcare system as they can approve or deny claims. They also have many rules that apply to many scenarios like clients wanting to see specialists. Many medical billing services have software that has insurance verification built-in. So, the office staff won't have to make excessive calls to insurance companies to verify the information. Also, the software will help update insurance information and let the provider know if a patient has changed his or her insurance info.
Similar to this, medical professionals can utilize software to process payments online. For instance, many software solutions integrate with common payment processors like Stripe and Paypal. Therefore, medical providers can use these to get paid quicker, but they must be aware of the processing fees which generally range around 3% of the transaction.
Despite this, online payment options will help the environment by reducing the number of medical bills sent to each patient. It will also help the provider connect with the patient easier via email and text billing notifications.
Electronic Health Record (EHR)
Many medical billing services provide their clients with more than just revenue cycle management (RCM) tools like outsourced billing and billing software. On top of these tools, they also offer other software solutions like marketing platforms and an Electronic Health Record or EHR. An EHR allows medical professionals to easily organize and update information about each client. They can look at past medical history, office visits, medications, vitals, and more. Having a superb EHR system along with a medical billing platform will help these professionals treat their patients more efficiently.
Some EHR systems have more complex features than others, which can include having feeds with popular medical apps like GoodRX. Kareo is one of the companies on this guide whose EHR has a connection with this app, which allows patients to save money on prescription medications.
Unfortunately, many medical professionals still use old school methods like referring the patient to a local pharmacy with a barely legible note. Having these app connections will improve practice organization and patient relationships. Also, it will enable medical professionals to accurately record past prescriptions and even see possible interactions with other medications. The best EHR platforms will have advisories regarding mixing certain medications and how they react to certain medical conditions.
Comprehensive Reports (Accounts Receivable and Accounts Payable)
Related to medical billing, each software platform should be comprehensive, easy to understand, and have various charts. While these products can have fancy charts, one of the most important ones is the Accounts Receivable or AR overview. Accounts Receivable is a common accounting term that refers to revenue that the business has billed, but not yet collected. Many medical billing providers have an AR overview chart that shows the outstanding AR on a daily, weekly, monthly, quarterly, and annual basis. Also, medical professionals can drill down even further to see outstanding balances per provider and patient. This tool will allow them to stay more organized and keep track of unpaid balances.
Another important AR concept is  Accounts Payable or AP which shows how much the medical provider owes but hasn't paid yet. Medical providers have many expenses which can include paying for expensive tools, employee salaries, and office space. It can be tough to keep track of these expenses, which is why it's prudent to look for a medical billing service that offers AP features. Like AR charts, AP can be broken down by timeline, provider, and by category like rent and accounts payable.
---
AdvancedMD
Features
AdvancedMD is a medical billing services company that differentiates itself by being one of the largest firms on this list. For instance, it offers numerous products and services to different industries like physical therapy, mental health, group practices, and independent billing consultants. So, billing consultants or larger companies that work with various clients can purchase advanced MD software to make their jobs easier.
Its practice management suite includes billing software and scheduling platforms. The billing software lets providers process payments online, track denials, and access detailed AR analytics tools. The analytics dashboard shows the AR balances per provider, patient, and time frame. Medical professionals can use the billing solution to scrub multiple claims in one batch. From there, they can submit these codes to the clearinghouse without additional paperwork or leaving the platform, as AdvancedMD integrates with numerous clearinghouses.
The scheduling platforms let staff automatically reach out to patients to reduce no shows and tardy arrivals. It also allows them to verify co-payments and insurance information prior to an office appointment.
Price
AdvancedMD doesn't have pricing on its website, but interested viewers can fill out a form and book a demo with sales. However, other third parties have confirmed that pricing starts at $169/mo. and can go up to $700/mo. The pricing varies based on the types of providers, the number of providers, and add-on services.
For instance, one popular add-on service is telemedicine which allows medical professionals to conduct HIPAA compliant, web-based consultations with their patients. Each session would usually cost around $10 or healthcare professionals can choose a monthly package of 10 sessions for approximately $80. Telemedicine is becoming more popular as it's more efficient and saves costs related to commuting.
Luckily, AdvancedMD is pretty flexible and allows users to mix and match features. It also provides discounts for monthly add ons and annual lump sum payments. Healthcare professionals that have standard EHR/billing needs can choose between pre-configured bundles. Some of these bundles have basic features like claim scrubbing and appointment reminders. Others include more advanced tools like e prescribing and clearinghouse submission.
Customer service
AdvancedMD has numerous reviews and a 4-star rating out of roughly 500 aggregate reviews on Capterra. It's received praise for having state of the art technology and a product management team that is constantly working to improve the product. For example, they're always on top of important changes like the upcoming conversion from ICD 10 to ICD 11. It has positive reviews for customer service representatives that speak fluent English and is willing to listen to each customer's problems. They don't rush through problems nor is there a language barrier.
Some negative feedback revolves around expectations from the sales department. For instance, salespeople have promised clients that certain modules were included, but instead, these could be accessed for an additional fee. This leads clients to feel "nickeled and dimed", which deteriorates customer relationships. Conversely, AdvancedMD should be more transparent and aim to under-promise and over-deliver.
---
Kareo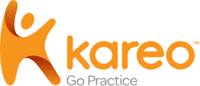 Features
Kareo is another large player in the medical billing services industry and has been around since 2004. It was founded by Dan Rodrigues and has locations throughout the world. This firm provides EHR, marketing solutions, and a robust billing platform to various healthcare providers. It's similar to AdvancedMD as it offers numerous solutions and add-on products like telemedicine as well as patient engagement apps. For instance, it uses automation to schedule patient appointments and to motivate them to leave positive reviews on Yelp.
Like AdvancedMD, it offers both software and outsourced billing. So, clients that don't want to manage their billing process can outsource it to Kareo's managed billing team. The managed billing team has professionals that have experience in numerous medical billing sub-niches like mental health and chiropractic medicine. One of Kareo's biggest differentiating factors is that they have solutions for over 30+ specialties. Many other competitors just focus on just a few like general medicine, physical therapy, or mental health.
Price
As with most larger companies, Kareo doesn't have clear pricing on its website as each quote will differ for each prospect. However, Kareo has three main software platforms which are Clinical, Billing, and Engage. The Clinical package includes an EHR, e-prescribing, and simple charting. The Billing module has code scrubbing, clearinghouse report submission, and detailed AR reporting. It's final and newest software platform is Engage, which helps healthcare professionals market themselves via SEO along with other online marketing strategies.
The pricing scales range from $150-300/mo. for MD/OD clients per module with the billing option being the most expensive choice. Non-MD clients like therapists can expect to pay $50-$150/mo. for each package they purchase. Add on services like telemedicine cost around $10 per session, but Kareo offers monthly packages, which saves users money.
Customer service
Overall, Kareo has positive reviews per the four-star review on software advice.com. It's received positive feedback for having excellent customer support as it provides each client with a customer success coach. The customer success coach walks each client through the modules and acts as a point of reference throughout their relationship with Kareo. Other reviewers have mentioned that the software is pretty user-friendly and that the price points are affordable.
While Kareo has mostly positive reviews, it has negative feedback for glitches in the system. This can occur occasionally since Kareo has one of the older platforms compared to the competition. It's also received negative reviews for poor data transfer procedures. Many medical professionals have needed to transfer data from multiple systems and stated that Kareo didn't accurately transfer all of the data.
---
DrChrono

Features
DrChrono is a medical billing provider that offers medical billing software, patient portals, outsourced billing, and an EMR system. Keep in mind that EMR is the same thing as an EHR and Drchrono's EMR can be accessed anywhere with Wi-Fi. So, medical professionals can see any patient's medical history and charts from a desktop, tablet, or even a mobile phone. It also has many features like online prescribing, lab ordering, medical dictation, and custom charts. These charts can be tailored for a variety of medical sub-niches like physical therapy or mental health.
Its medical billing platform is pretty robust as it has claim scrubbing, denial resolution, and clearinghouse submission. So, the patient's information can flow from the EMR to the billing product with ease. From there, the billing platform will check the CPT, ICD, HCPCS, and ND codes simultaneously. This billing platform also reduces patient communication and paperwork via automated billing reminders along with custom forms, respectively. Some automated patient communications include text and email messages to remind them of upcoming appointments along with past due bills. Providers can also use these tools to encourage satisfied patients to leave a positive review on Yelp.
Price
Like many SaaS companies, Drchrono doesn't explicitly list its pricing schedules online. It does have four main options which are Prometheus, Hippocrates, Apollo, and Apollo-Plus. The Prometheus program is the most basic option and it allows providers to have features like text/email reminders, appointment scheduling, billing codes, and 5 hours of customer training. The more advanced packages include features like more training hours, clearinghouse submission, automated superbills and even having access to medical billing professionals. For instance, medical providers can outsource their billing to Drchrono should they purchase the Apollo-Plus program.
Pricing can vary, but it usually ranges from $50- $500 per month per provider. Also, it can fluctuate based on the type of medical practice. For instance, physical therapists can expect to pay between $100- $200 per month for basic billing and EHR access. MDs or DOs usually pay more like $350 per month as they have more complex needs and regulations.
Customer service
Drchrono has mixed customer service reviews as can be seen by its 4-star rating on Capterra. Overall, clients have given it positive feedback for having a robust billing system that is easy to use. They also liked the medical statement templates along with the patient communication workflows. It's also received positive reviews for having a cloud-based system that can be accessed from anywhere. One customer mentioned that this was helpful as she can operate it in any of the 35 nursing homes where she works.
Unfortunately, it's been given negative feedback for having hard to reach customer service agents. Many clients lamented that they had to constantly repeat themselves and they've noticed that Drchrono closed support tickets prior to solving the problems. Others have mentioned that Drchrono doesn't keep them updated on training nor updates to the platform. This is a shame considering that medical billing terms constantly change with ICD 11 codes being an example of this.
---
Human Medical Billing

Features
Human Medical Billing has been around for over 20 years, has an A+ rating with the Better Business Bureau, and is a member of the AMBA or American Medical Billing Association. However, they primarily focus on outsourcing medical billing, rather than just providing the software. Some of their services focus on medical billing, medical coding, and denial management. Medical billing and coding might seem the same, but medical billing is the process of creating the statements. Medical coding occurs prior to submission to the insurance companies and it consists of ensuring that the statements are error-free.
Human Medical Billing works with various insurance providers and tailors solutions based on their customers' backgrounds. They can do this since they hire human medical billing consultants that are very knowledgeable of the industry. The software can help, but it could be prudent to have a professional supervise the billing process from start to finish. Their denial system is very intuitive as it has automated reports for denials along with the reasons for each one.
Price
One way that this firm differentiates itself from the crowd is by having transparent pricing which ranges from 5% to 7% of the total collections. It also prides itself on not being paid until the provider does. While this pricing scheme is clear, it can also be tough for smaller practices to budget for this expense. Typically, most medical billing services charge users between $100-$300 per month for basic EHR/billing software access. This makes it easy to budget this expense, but a percentage of the collections model will be harder to predict.
Fortunately, this company doesn't lock clients in with an annual contract. Instead, it offers flexible month to month terms and a low set up fee. Many billing providers charge a setup fee that ranges between $500-$1,500. While there's no clear information regarding this fee, users can expect to pay on the lower end of the scale for Human Medical Billing.
Also, Human Medical Billing includes several free tools like social media profiles and a website with online scheduling capabilities. It also provides free appointment reminders and medical transcription.
Customer service
Human Medical Billing has excellent customer service as can be seen by its 5-star rating on Google. This was based on 32 total reviews, which highlighted timely and effective customer service. Many reviews also mentioned that this company was very ethical and put the clients' needs first. This is great considering competitors have unethical salespeople who over promise, under deliver, or lie.
They also received praise for being constantly updated with complex medical rules. Also, one client was happy with how they treated her, despite that she was a one-person practice. This particular review stated that they treat all customers with respect, regardless of their size or revenue collected.
---
CureMD

Features
CureMD offers cloud-based practice management and billing software. Its practice management system includes an EHR, e-prescribing, and patient communication portals. In fact, clients can give their patients access to a secure, HIPAA compliant, portal where they can submit important documents like past medical history exams. They can fill out documents and upload them to this portal to save time and frustration for both parties.
Its medical billing platform is very comprehensive as it includes denial management systems, AR management, and insurance eligibility. After researching their site, it's uncertain if the billing system includes claim scrubbing or clearinghouse submission features. While it has many beneficial tools, providers should inquire about claim scrubbing as this will ensure that each superbill will be accurate.
Like other medical billing services companies, it assists providers with adapting to changes in healthcare like MACRA. MACRA is a complex set of legislation that aims to reward physicians for quality of care, instead of a high volume of patient visits.
Price
CureMD doesn't have pricing available on its site, despite having a pricing page. On this page, users can submit a form to the company detailing their company's size and basic contact information. However, it's believed that its prices are usually $295 per provider each month for the EHR system, $195 per month for the practice management system, and $395 per provider monthly for a combination of these products.
Per their billing section, they also have a quote of 5% of collections as shown by the chart detailing how the company could save money by completely outsourcing billing to them. Other medical billing companies charge a one-time setup fee that is approximately $1,000. However, this firm doesn't charge set up fees nor locks clients in a long contract. They also provide free hosting, training, and upgrades, which helps keep their customers updated on any changes.
Customer service
Per Capterra, CureMD has a 3.5-star review out of 50 total reviews. Many clients like that it is cloud-based and easy to use. It's also received positive feedback for having knowledgeable reps that are quick to answer any questions. Also, customers can reach support via phone, chat, email, or by submitting a form on the website. Unlike other competitors, they have a comprehensive resource section that includes helpful blogs, white papers, videos, webinars, and a FAQ section that allows customers to answer their own questions.
Even though most reviews are positive, it has a few negative ones. For instance, one client was upset by a salesperson's unethical tactics that almost resulted in her paying thousands of dollars for a service she didn't need. It's also received negative feedback for only being available on Internet Explorer, which can make it tough for clients with different systems to access the software.
---
ClaimCare

Features
ClaimCare is another medical billing service company and it mainly focuses on doing the basics very well. For example, it offers clients outsourced billing, billing software, analytics, and an EMR system. Like some of its competitors, it also helps clients automate client appointment reminders and verify insurance. One way that it stands out from the rest is with its patient checkout tool. The patient checkout tool organizes the standard office visit and allows healthcare professionals to collect copayments and coinsurance after each visit.
Another way that ClaimCare differentiates itself is by having a diverse team consisting of not only medical billers, but former doctors, process engineers, and IT experts. Also, it lets each medical professional access key reports like AR overview, AP, and the average balance per patient. Unlike other outdated systems, ClaimCare's dashboard is easy to understand and it gives each practice a high-level overview of their outstanding funds.
While these systems are impressive; this company lacks add-on services like telemedicine along with marketing software for various healthcare providers.
Price
This company doesn't have pricing on its website, but users can expect to pay between $200-$300 per month for each provider that has access to a module. It's also uncertain if they have lower prices for non-MD professionals or annual prepay discounts. However, it states that there are many "hidden costs" that many healthcare professionals have like postage, clearinghouse costs, training, benefits, forms, and occupancy costs. Per this page, it estimates that these items increase employee costs by 20%. So, if a firm pays its billing employees $10,000 per month then the real cost when accounting for these items is $12,000.
Besides this, healthcare professionals can expect to pay $500 for every 1,000 records that they need to transfer over. This cost can add up over time, making it wise to inquire about this cost before purchasing the software or outsourcing billing. Also, some companies can charge for training sessions which are approximately $200 per session. Per a third party, ClaimCare has charged for training in the past, but this can fluctuate based on many factors like practice size and specialty.
Customer Service
While this company has been around for a few decades, it has a minimal online presence. However, it does have a Facebook page with useful content, and some case studies that describe how it's helped reduce a dermatology's AR collection from 80 to 23 days. Also, this site's layout seems somewhat outdated and doesn't have videos nor chat agents available. This can make it harder for viewers to trust the brand or reach out to sales for a demo.
Under the contact section, it provides users with a basic form that they can fill out to be contacted by either phone or email.  This is helpful, but it could be better if they posted phone line hours and even links to outside reviews. This firm also has a blog with helpful medical billing content, but it would be prudent if they added more resources like whitepapers or webinars.
---
Bottom line
Every society needs top-notch medical providers to function and it's getting harder for these professionals to do their jobs. Fortunately, these professionals can consult superb medical billing companies to ensure claim accuracy, create custom reports, and most importantly, get paid quicker.