Medical alert systems can provide peace of mind to the elderly, caregivers, and those who live alone. Since an alert system offers a direct line to someone who can help during an emergency, it gives people a sense of security and the ability to call for help if it's needed.
Medical alert systems become popular in the 80s when Life Alert rolled out one of the first systems. The company created a memorable commercial of a woman falling saying, "Help, I've fallen and I can't get up."
Since then the medical alert industry has grown. Today, medical alert systems range in features, complexity, and price, which is why we've created this guide.
What is a medical alert system?
Medical alert systems provide assistance during an emergency. These systems, which are also known as personal emergency response systems (PERS), are typically used by the elderly or people with health issues to get help in the event of a fall, fire, or any medical emergency.
The systems usually come with a help button, which connects to a call center that can dispatch emergency responders if necessary.
Why do you need a medical alert system?
There are many reasons why medical alert systems are used, which include:
Fall protection
Research shows one out of every three seniors over the age of 65 suffers from a fall every year, according to the Centers for Disease Control and Prevention. An estimated 25% of those seniors sustain serious injuries.
Given the chances of a fall and subsequent injuries, a medical alert system provides a lifeline to the outside world so someone can call for help.
Peace of mind
A medical alert system provides peace of mind for both the user and his or her caregivers. For instance, if your elderly grandfather wants to live alone but has some health issues, a medical alert system gives him and his family members peace of mind knowing that he's not completely alone. If he needs help, he can call for it.
Ease of use
Medical alert systems are designed with simplicity in mind. Many systems come with a wearable device, like a pendant, wristband, or smartwatch, that's equipped with an alert button. If there's an emergency, a simple push of the button calls for help.
When do you need a medical alert system?
Is there a person in your family who could benefit from a medical alert system? Sometimes it's hard to know when a system like this is needed. To help, here are some guidelines. An alert system is needed for people who:
Live alone
For people who are in their later years, living alone comes with independence but it also comes with risk. If there's an emergency, like a fire, break-in, or a medical problem, there's no one there to help. A medical alert system is ideal for someone living alone as it provides independence – but with a safety net.
Has fallen or at risk of falling
Falls are a major concern for seniors over the age of 65. Anyone over this age, or anyone with a history of falling, can benefit from a medical alert system. Many systems have automatic fall detection that can call 911 if a fall is detected.
Have health conditions
An alert system is perfect for anyone with an underlying health condition. Whether the condition is well-managed like diabetes or more unpredictable like a heart condition, having the ability to call for help when there's a problem is life-saving technology.
Want to remain independent
Just because a loved one is beyond a certain age doesn't mean he or she is ready to slow down. Some people want to live alone, but their loved ones push for different living situations to ensure safety. An alert system can give families peace of mind knowing that their loved one has the means to call for help even though their home alone.
Some systems even include GPS that gives loved ones the chance to check in on their location without calling a million times a day.
Types of medical alert systems
There are three types of medical alert systems: Landline systems, mobile systems, and vehicle systems. Here's a look at how each one works:
Landline systems
A landline system, as the name suggests, uses a person's landline to connect to a dispatcher. These systems usually consist of a base unit and a wearable pendant with an alert button or a secured wall button. They're ideal for people who typically stay in their homes, which is why they're sometimes called in-home systems.
Mobile systems
A mobile system gives users more flexibility. The system runs on a cellular network, so the emergency buttons can be used inside or outside of the home. These systems make medical alert buttons more portable and convenient for people who are on the go.
In-vehicle systems
Alert systems for vehicles are the newest option on the market. As you might suspect, these systems are meant to provide emergency assistance while a person is driving. They can dispatch help if a crash occurs, for example. There aren't many providers offering this type of technology right now, but many people believe it will grow.
How medical alert systems work
When a user pushes the help button, the response center is automatically called. A live agent will speak to the user through a hands-free, two-way speaker on the base unit or on the wearable device and ask if everything is ok.
The user can explain the problem, and if necessary, the agent will call 911. If no one answers, a family member is called. If a family member can't be immediately reached, the agent calls 911.
This process occurs with the help of several pieces of equipment. Each of the components works together to provide assistance. Here's a look at the pieces that make up medical alert systems:
Base unit
The base station, or console, is a small unit that recognizes when a person presses the emergency button and calls the monitoring center where trained staff are ready to help. The console has a two-way speaker on it so the person in trouble can hear and speak with the dispatcher on the other end.
The console might plug into the wall and landline or it could run off batteries and rely on a cellular system to make calls. Most units have a backup battery to make sure the console is always available.
Remote buttons
Medical alert systems usually come with remote buttons. Although there are a few that have wall-mounted buttons only, most people prefer the convenience of a portable button.
When pressed, the button either signals the base unit to call for help or, in some cases, the button itself can call the monitoring company and provides a two-way speaker so a conversation can take place.
The buttons can take many forms. They can be worn as a bracelet or neck pendant, clipped to a belt, or attached to a purse.
Monitoring services and  call centers
When help is requested, a call is placed to a monitoring system. Every medical alert company has a team or teams of people set up to handle incoming calls. These dispatchers can quickly identify the caller, access known medical issues, assess the situation, and call for emergency help if needed.
The call centers should be open 24/7 with trained staff and protocols in place if a person can't be reached.
7 features to look for in a medical alert system
There are many different kinds of medical alert systems on the market and each one varies in its features. To help buyers understand the features that are available, here's a look at what some models offer:
1. Automatic fall detection
There are certain systems that can detect a fall and call for help without the wearer pushing any button. If a senior falls and is incapacitated, for example, the device would dispatch emergency services immediately.
While this is a fairly new feature, it is quickly becoming essential as more people want the added security if a fall occurs.
For those wondering if these devices accurately detect falls, research suggests they're correct 95% of the time.
2. A long battery life
Systems with wearable devices will need to be charged. When you're comparing different systems, look for wearables with long battery life. There are some devices that go weeks or even a month before it needs to be charged. There are also devices that must be charged daily. Obviously, devices that require daily attention aren't convenient or ideal for the person using them.
3. GPS detection
A medical alert system gives people the chance to live on their own and go out as they please. Today's modern systems recognize the need for people to go out and provide the same level of support when a person is at their local park as it would at home.
Many systems use GPS technology to locate people and dispatch help to that location. This feature is ideal for people with an on-the-go lifestyle or for those with certain medical conditions that make describing a physical location difficult.
4. A waterproof device
The majority of falls happen in the bathroom, so having a wearable pendant that's waterproof offers the best protection. Ideally, your loved one will wear the device as they shower or bathe.
It's important to know that some devices are waterproof, but others are simply water-resistant. Devices that are water-resistant can't be worn in the water.
5. A device that's discreet
Wearing a medical alert bracelet or necklace can come with a stigma. Some seniors don't want to be labeled as the type who needs that kind of help. As a result, more companies are creating discreet wearables that look more like a watch or a real necklace.
Remember, the person using this device has to feel comfortable using it so looking for a device that's more discreet could be a deciding factor.
6. Assistance around the clock
Make sure the system you choose offers assistance 24/7. A system that only provides help during normal business hours, for example, isn't really much help at all.
7. Extras
Medical alert systems now offer some unique extras too. For example, seniors can use their wearable device to set medication reminders, have a lockbox added to their door so emergency personnel can enter the home during an emergency, or get a voice-activated button that's mounted to the wall.
How to choose a medical alert system that's right for you
When you're ready to select a system, here are a few things to think about:
Consider the person's lifestyle
There are in-home systems that are ideal for people who are home most of the time, and there are mobile systems that provide expanded coverage areas beyond that of a home or residence.
If a loved one is home most of the time, an in-home system that's connected to a landline will work. If a loved one is on the go and likes to shop, visit friends, take walks, and play cards at the senior center, a mobile system is better. The mobile systems rely on cellular networks to work, so they can provide protection for seniors who like to get out and live life.
Cost
Deciding on an alert service could be dictated by cost. These systems are mostly used by seniors who are often on limited or fixed incomes. Here's a look at average costs that come with medical alert devices:
Installation: Some companies require professional installation, others offer it as a choice, and others are so simple to activate that installation isn't a factor. Installation fees, if they exist, usually run about $100 and are one-time fees.
Equipment or activation fees: All systems come with equipment. In some cases to use the company's equipment, there's a one-time fee. Expect to pay around $50 or so if this fee is associated with the system you're eyeing.
Monthly fee. On average, the monthly cost of a medical alert system ranges from $20-80 a month. The cheaper monthly cost covers just the basics like the availability of the response centers, while higher monthly costs cover add-ons like medication reminders. It's important to review your monthly budget before committing to a recurring fee like this and compare the different features offered by different companies.
Cancellation fees. To cancel services, expect a fee. Cancelation fees vary, but it's something to inquire about before committing to a company. Some companies don't charge a cancelation fee, but they do charge a restocking fee to collect your equipment or require you to submit your cancelation request in writing 30 days before service is disconnected.
Which wearable is best
For the best protection, a loved one should wear an emergency button at all times. The person wearing this device should weigh in with his or her preferences. Is a discreet necklace a good choice or a small, capable button that attaches to a belt?
Look through the choices for wearable buttons and try them on before making any decisions.
Some companies are designing buttons that look less like an emergency button and more like a fashionable accessory to take the stigma away from wearing an alert device. If that's a concern, research companies with fresh, modern wearable devices.
---
Medical Guardian

How it's different: The company offers a variety of wearable devices.
Pros: Well-respected company, lots of add-ons, a caregiver portal
Cons: Shipping costs
Medical Guardian offers in-home and mobile systems to customers. The customers love the interchangeable pendants that give people the option to wear the alert button as a pendant, wristband, or use its all-in-one system.
The system does have fall detection along with GPS tracking and WiFi technology to locate someone quickly and dispatch help if needed.
The company has great reviews, a good rating with the Better Business Bureau, and gives customers the option to customize their system. In other words, the customer can pick and choose which components they'd like.
Pricing starts at $29.95 a month.
---
LifeFone

How it's different: The company offers some nice incentives to new customers.
Pros: Cost, Intuitive LifeFone mobile app
Cons: Fall detection isn't standard
LifeFone is a long-standing company in this field, with 40+ years in the industry. The company motto, "At home but never alone" brings security and peace of mind to its clients.
The company gives customers the ability to design their system and can provide coverage for in-home residents or those who are on the go. The wearable devices focus on a necklace and wristband with basic services starting at about $25 a month.
Customers get a lot of freebies when they sign up with LifeFone, like one-month of service, a lockbox, and free activation, just to name a few. Fall detection is available but is not part of the basic plan.
---
Bay Alarm Medical + GPS Medical Alert

How it's different: Geofencing option is ideal for caregivers of patients with memory loss.
Pros: Affordability, no contracts
Cons: Limited wearable device options
Bay Alarm Company is a staple in the industry with a well-known reputation for quality products and services.
Customers rave about the response times they receive when they need help, along with its affordability and a loud two-way speaker that comes with every system.
Caregivers love the geofencing option. This feature alerts caregivers when someone leaves a specific area, which is most helpful for people with memory disorders.
The in-home system has a long-lasting battery backup to provide service even during power outages and a lanyard button. The mobile system comes with a water-resistant button and a battery backup system.
---
MobileHelp

How it's different: A solid option for a basic medical alert system.
Pros: Affordable, easy to install, a landline isn't required for any package
Cons: Limited wearable devices; lanyard only
MobileHelp has a well-defined five packages for customers to choose from. Packages are based on whether or not a loved one spends most of his or her time at home or on the go.
The pendant selection is a bit limited, with a wearable lanyard being the only option visible on the company website.
The company doesn't require any long-term contract, has systems that don't require any installation, offers GPS location, and has affordable monthly rates that start around $20.
---
ADT Health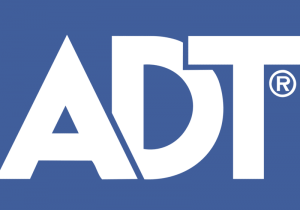 How it's different: It's one of the most recognized companies in the industry.
Pros: Reputable security company, month-to-month monitoring contracts
Cons: Home security is the priority, medical alert is secondary
ADT is a trusted name in home security and also in the medical alert industry. The company has more than 100+ years in business and boasts more than 8 million customers.
The company has three packages to choose from based on the user's needs. The cost ranges between $30-40 per month and offers either a pendant to wear around the neck or a wristband as an emergency button.
The company doesn't charge for the equipment, offers contracts that are on a month-to-month basis, and will ship the system to a home within 24 hours of placing an order.
---
GetSafe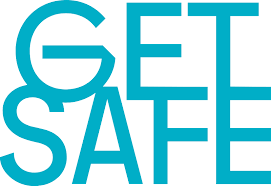 How it's different: Voice-activated buttons eliminate the need for wearable devices.
Pros: Purchase equipment rather than lease, a flat rate for monitoring
Cons: No add-ons like medication reminders
GetSafe is set apart from other systems with its voice-activated buttons. While the company does have wearable devices, most of their customers opt to "frees themself from lanyards and wristbands." The sleek and affordable buttons can be placed throughout the home, including in high-risk areas like the bathroom.
To call for help, the user simply says, "Call 911."
The equipment is easy to install, but it does come with equipment fees. Monthly monitoring costs are $24.95 across the board.
---
One Call Alert

How it's different: It's simple. No frills.
Pros: Ease of use, good customer reviews
Cons: Limited choices in equipment and add-ons
If you're looking for a basic system with an A+ Better Business Bureau rating, One Call Alert could be your solution. The company has systems for in-home residents and those on the go, with lanyards being the only option for a wearable emergency button.
Monthly costs start at $20 and go up to $35, based on the system selected and the amount of equipment used throughout the home.
---
Vivint

How it's different: Tech-savvy company that integrates home security and medical alert systems.
Pros: Impressive technology, a great reputation
Cons: Price, long contracts
Vivint is known for its home security systems, but many of their systems incorporate medical alert devices. Vivint is fairly tech-savvy. The wearable devices can be connected to a small touchscreen, which can perform other functions like locking doors and turning off lights.
Vivint has both contract and no-contract plans, but you'll have to pay for your equipment if you opt for no-contract. Contracts are fairly long, ranging from 42-60 months.
If you're looking for a combination of home security, automation, and medical alert devices, this is a great fit. However, if you're only looking for a home medical alert system, this could be too much.
---
Frontpoint

How it's different: Medical alert system is free with a home security unit.
Pros: Compatible with voice-activated devices like Alexa
Cons: Home security unit required
Like Vivint, Frontpoint is a home security company first with medical alert services available. The company is a fairly new player in the industry, but it relies on GE equipment and has some great reviews from customers.
The best part about Frontpoint is that its medical alert services are free if you're committed to a home security plan. So, if you're looking for both home security and medical security, this is a great option.
It is tech-heavy, so the system can provide home automation features and works with voice-activation software like Amazon Alexa. If this technology feels like a bit much for your loved one to use, you might consider a simpler option.
---
Simplisafe

How it's different: No wearable devices here, just a wall-mounted panic button and a remote key fob.
Pros: Home security and medical alert are tied to one system
Cons: Limited add-ons, key fob range is limited
Simplisafe combines home security and medical alerts into one system. With this system, there is no wearable device. Instead, a panic button is mounted on the wall and pressed when needed. Customers can also get a key fob with a panic button on it, but it only works within 50 feet of the base.
The company has a variety of packages on its website to choose from, but again, home security is the main function with medical alerts available as an add-on.