Vivint

Sleek, stylish system
Customizable options
Automation services

Visit Vivint
Frontpoint

Wide variety of features and options
Indoor and outdoor cameras
Outstanding customer support and service

Visit Frontpoint
SimpliSafe

Easy to set up
Small, powerful, stylish
No contracts

Visit SimpliSafe
Being a successful business owner means you've worked hard to build to provide impeccable products and/or services to your customers. You've worked extremely hard to build a better life for both yourself and your loved ones, which means you want to ensure that your home – you're your family members – are safe and secure.
This means protecting your home from burglaries, robberies, fires, flooding, and home invasions. While these threats may seem unlikely, every business owner knows the importance of anticipating and mitigating potential risks.
Consider these statistics on house break-ins:
According to the FBI, a home burglary occurs every 13 seconds in the US
65% of burglaries happen between 6 am and 6 pm, while the occupants are out of the house
Homes that are not protected by security systems are 2.7 times more likely to be targeted by a burglar
Fortunately, there are ways to keep your personal property and loved ones safe, regardless of budget and requirements.  So whether you need to protect your second home when you're away, monitor your primary residence while at work, or just want the peace of mind in knowing that your house is protected 24/7, there's an alarm system that's right for you.
This guide breaks down everything you need to know.
What is a home security system?
A home security system consists of a series of inter-connected devices that record and relay information remotely to protect your home from burglaries and natural disasters. Most security systems include motion detectors, home and window sensors, an alarm or siren, and signs to display at your home entrance or put up in your yard. The main coordination unit is known as the control panel and can be used to adjust security settings manually.
In the event of an attempted burglary, sensors present in the window or door (depending on the point of entry) will be triggered and communicate a breach in security to the control center. The control center is then responsible for sounding an alarm depending on the severity of the situation. If your home is professionally monitored, the authorities will also be alerted so that they can respond in real-time.
Key components of a home security system include:
An Entry Sensor – This device is made up of two parts: one that is attached to the frame of the door/window and the other, which is attached to the movable part of the door/window. Using in-built magnets, the device can detect whether a potential point of entrance (for a burglar) has been opened or closed.
Glass-Break Sensors – More often than not, burglars will enter by breaking glass windows to avoid triggering entry sensors. A glass break sensor can detect the sound of glass shattering, notify the control center, and send the homeowner an alert via instant message.
A Security Camera – These can be used to monitor more remote areas of the house, like a backdoor or backyard. Smart cameras are connected to Wi-Fi, so they can be used to stream footage in real-time remotely and keep you updated about the activity around your home. Some cameras also have two-way audio, night vision and smart platform integration with Amazon Alexa or similar platforms, and back up footage to cloud storage.
Yard Signs and Window Stickers – Most burglars are dissuaded from entering the premises when they know a house is professionally protected. If you've ever noticed people putting up 'Beware of Dog' signs on their main gates to keep people from entering, security system signs have the same type of effect.
A Base Station – This allows all the information recorded by the sensory devices to be transmitted to your mobile phone via an application. It is closely linked with the control panel, which is used to manually alter the settings of the security system.
Smoke and CO Detectors – These sensors provide the assurance that your house is livable under normal conditions, and will also send alerts about a potential outbreak of fire due to faulty circuitry or an electrical appliance left unattended for too long. Timely detection could lead to an effective evacuation of the house, as well as ensure minimal damage.
What about homeowner's insurance?
Homeowner's insurance is important for anyone who owns a house. Insurance can protect you in the case of a fire, flood, and yes — theft. Most homeowner's insurance plans do cover break-ins and theft, but to make a claim you may need to have documented proof of what was stolen. Renter's insurance should also cover thefts for those who rent property.
While it's true that homeowner's insurance can reimburse you in the case of a home robbery, using a home security system to deter thieves is a better option. Thieves can steal sentimental items that cannot be replaced, or could even take sensitive documents that could lead to financial fraud or even identity theft. Homeowner's insurance cannot protect you from these events, not to mention the trauma of having your home broken into.
If you need homeowner's insurance, Lemonade is a great option. Lemonade provides excellent homeowner's coverage at a monthly price that won't break the bank. You can sign up for a Lemonade policy in just a few minutes, and claims can be made very quickly.
Plus, Lemonade gives back to the community by donating to charities. They are a certified B Corp and Public Benefit company, dedicated to improving the world (while keeping their customer's homes safe).
Why do you need a home security system?
With the number of daily burglaries on the rise, the need for the enhanced protection that home security systems provide is evident. And the most obvious reason to install a home security system is to protect it from burglars. They come when you least expect it and in one fell swoop, disappear with valuables and memories that you have spent years of hard work collecting. Recovering those losses, even with insurance, is never easy.  And many valuables are irreplaceable.
Here are a few of the main benefits of having a home security system in place:
Remote Monitoring – If you have houses in different locations, but are unable to visit them on a regular basis, you may have housekeepers, gardeners, and handymen to look after the property. A security system will help you monitor their activity, ensure that they are doing their work, and not harming the property in any way.
Fire Protection and Damage Circumvention – A security system can also alert you and the relevant authorities about potential fires due to short circuitry or suspicious activity. If the authorities are notified in time, the effects of a fire can be limited, and potentially even save your home from total destruction.
Monitoring of Dependents and Their Caretakers – Another potential use of a security system is to monitor elderly and disabled loved ones, as well as children and their caretakers. This ensures that caretakers are properly delivering the care expected.
Savings on Insurance – Many insurance companies offer a discount if you have a home security system in place.  Insurance policies are designed to cover potential risks that stem from devastating events.  If a house is protected by a security system, the cost of insurance can go decrease by as much as 10-20%.
Peace of Mind – More than anything else, installing a home security system can provide you with peace of mind since you'll no longer need to worry about whether you left the front door unlocked, the stove on, or the living room window open. With a single tap, you can view a live stream of the house or be notified about any irregularities before any serious damage can occur.
How to choose a home security company?
Since you will be depending on the security company to protect your home and family, it's important to pick the right one. Here are some questions to ask before selecting a home security company.
How long has the security company been in business?
While some security companies have been around for over 100 years, others are relatively new to the industry. We recommend opting for a security provider that has been around for at least 10 years and offers modern equipment. Well-established providers are less risky because they have a large customer base. They are also unlikely to go out of business.
How are the company's reviews?
Before selecting a vendor, check out online reviews from customers and security experts to see how well others have rated their services, and systems. While lots of negative reviews can be a red flag, keep in mind that the majority of online feedback comes from disgruntled customers, so the picture can be a bit skewed.  Also consider industry rewards for customer satisfaction and quality, as well as ratings by the Better Business Bureau.
What contract options are available?
Consider the contract options offered by each vendor, including:
Duration
Monthly fees for monitoring
Return period
Whether there's an option for self-monitoring. For some customers, the flexibility of being able to end the contract at any time without additional charges may outweigh the extra monthly costs of such plans.
A few things to keep in mind:
Some plans offer no upfront costs for equipment if a minimum of a 3-year contract is selected
Thoroughly understand the clauses of any contract before committing to any one particular vendor.  Many have steep fees for early termination.
Long-term plans help you lock in the monthly fee amount for that period, ensuring that costs won't increase
Most self-monitored systems let you opt for professional monitoring whenever you need it, which is perfect for things like vacations
Are there any activation fees?
Some companies charge a one-time activation fee to start using a new system, even if you've done the installation yourself. The fee is separate from installation or equipment costs, so if you move to a new house, you may have to pay the activation fees again.
Are there any contract cancellation charges?
Some home security companies try to sweeten the deal for long-term monitoring contracts by offering lower monthly charges and free equipment. The caveat is that if you decide to cancel before the contract period is complete, you'll end up having to pay for the remaining period. Keep this in mind as you're making your decision.
Can you switch to another monitoring service after ending the contract?
Some homeowners decide to switch monitoring service providers once their initial contract ends, but find that the system is incompatible with other companies' services. As such, it's best to confirm with the vendor before purchase.
What size is your home?
Just as homes come in all shapes and sizes, so do security systems. What may work for an apartment or duplex, will not work for a house or mansion.  Your system should be customized to your home's requirements, including the number of doors, windows, balconies, access points, size of grounds, and other factors.
Does the equipment look good in your home?
While the aesthetics of a security system are not a consideration for most people, modern security systems can either blend in beautifully with the decor or stick out like sore thumbs in your living room. Look at color options and equipment design online to see which vendor's offering is the best looking.
Does the equipment have to be purchased upfront?
Some home security companies ask customers to buy equipment upfront and then supplement this with a monthly monitoring fee. Keep in mind that good security companies back their equipment up with a lifetime warranty, so in the event of faulty equipment, you should have no issues. If you want to avoid paying the full amount upfront, look for companies that offer monthly installment plans.
What additional services are offered?
Take the time to research what extra services are offered by the security companies you're considering. For example, will someone call you to confirm that alarms aren't set off by accident?  Others will provide a paid subscription to mobile applications for monitoring your home remotely. Not all additional services may be worth it, so consider whether you'll actually use these features, especially if there's an additional cost involved.
What features are available?
The number and quality of features offered by each system vary greatly, but most have the basics: a base station, wired or wireless sensors, alarms, and motion sensors. Additional helpful features include a smartphone app, indoor and outdoor video cameras, two-way calling with the monitoring center, smoke and fire sensors, smart home integration and backup communication options.
Does the kit include a video camera?
Most basic security kits don't include video cameras, and those that do usually have cameras with limited functionalities. Advanced video cameras are typically offered as an add-on, and include options like zoom lenses, night vision, facial recognition, AI-based intruder alerts, web streaming, and cloud storage options. Some companies sell video cameras as add-ons to their base security packages or allow third-party cameras to be integrated into the system.
Is the security system affordable, and worth the price?
While some bare-bones systems are reasonably priced, support DIY installation, and can be self-monitored, others offer all the bells-and-whistles, including 24/7professional monitoring and the latest technology. In some cases, equipment, professional installation, and extra features can cost upwards of $1000, before you even factor in the monthly monitoring fees.
TIP: compare the prices offered by competitors. Some vendors offer a price matching policy.
Is the home security system wireless?
The main advantage of wireless equipment is the ease of installation and relocation of equipment if needed. Wireless equipment can typically also be done via DIY installation, which saves on the cost of professional installation. Plus, wired systems can leave unsightly wires in the rooms where the equipment is installed.
Does the system require professional installation?
Some home security companies don't offer DIY installation and charge extra for professional installation. If you prefer the convenience and reliability of having the installation performed by a certified professional, this is fine. Otherwise, choose a company that'll give you the option of the DIY route.
Can you keep the equipment once the contract is up?
Some companies merely loan equipment to customers for the duration of the contract, which means you must return everything once the contract expires. This makes sense, as some proprietary systems simply don't work with other vendors, and is something to keep in mind as you're evaluating options.
Does the system support smart home integration?
The latest security systems go well beyond alarms, video cameras, and sensors, and integrate with smart home products like Amazon Alexa, Google Assistant, and Nest thermostats through Wi-Fi. These types of smart devices help you manage your thermostat, lighting, and various appliances via a smartphone, which can result in a more comfortable home that's also more energy-efficient. Smart home security systems that are compatible with the Z-Wave platform offer flexibility in connecting with these types of smart devices.
Does it include personal security?
While most security systems focus on just securing your home and assets, several also offer personal security as well. In the event you are hurt or too sick to reach the base station to call for help, they provide you with a panic pendant that alerts emergency services and may possibly even save your life.
Does the system offer fire, smoke, and/or flood detection?
Many home security systems now offer fire, smoke, and flood detection as well.  Catching a fire or an indoor leak in its early stages can save a lot of costly damage, so it's definitely something to consider when choosing a system.
Does the company outsource monitoring to a 3rd-party?
While some companies have their own dedicated monitoring centers, many smaller home security companies outsource monitoring to 3rd-party vendors. Your best bet is to choose a company that has its own monitoring centers since they will be more responsive and have higher quality and compliance levels.
Is the security system pet-friendly?
Be mindful of the fact that some motion sensors may be set off by your pet. This could result in false alarms, as well as disrupting a good night's sleep. Look for home security that is pet-friendly, and can distinguish between the heat signatures of people and pets.
What customer service – and tech support – is available?
Apart from reading reviews of customer service, another factor to consider is how helpful, available and responsive a company's tech support is. Customer service can be helpful when installing the system, debugging any issues, repairing faulty equipment, and adding more equipment. Some companies offer telephone helplines only to premium subscribers. Others have 24/7 phone and online support, while some are only available for calls during working hours. In any case, thoroughly research customer support options to ensure it fits with your requirements.
How much should a home security system cost?
Home security systems fall under 2 categories: low-end and high-end. And equipment will cost anywhere from $100 to $2000, depending on the equipment and options selected. The other component is monitoring contracts, which range from $3.30/month to $60 or more. Extra features like online cloud storage for video streams are available for an additional cost.
Low-end systems
Low-end systems usually lack the advanced features of expensive, high-end systems. They excel in the basics, however, and are usually more than sufficient for smaller dwellings. They can often be purchased as preconfigured kits and are easily set up by customers without any professional assistance.
SimpliSafe is a low-end system, with just equipment costs ranging from $99 to $489, and refurbished systems available at 25-30% off these rates. Monitoring options range from $15 to $25 per month.
Abode is another low-end system that starts at just $159 for the Smart Security Kit. The company offers both self-monitoring and professional monitoring, with rates starting as low as $3.30 monthly.
High-end systems
High-end systems include the basics, as well as more advanced functionality. Equipment is usually of great build quality, aesthetically pleasing, and offers more control over various settings. High-end systems tend to cost more due to brand recognition and quality. In some cases, these systems may not offer all the latest features, but make up for it with excellent customer service. Most high-end home security companies have dedicated monitoring centers.
Vivint Smart Home is another high-end system that is on the pricier side. Equipment ranges from $599 to $1,789. Installation costs between $50 and $200 and monitoring ranges from $30 to $45 per month.
ADT Pulse is one of the most expensive security systems, with monitoring plans ranging from $54 to $60 per month.
The best home security systems
A good home security system provides peace of mind whether you're at home or away. So, now that you know what to look for in a home security system, here are our top picks of the best home security systems in the industry.
---
Best for home automation integration
Vivint

Vivint couples advanced technology with its own monitoring systems. The company's sleek and stylish wireless system is connected to a cellular network and is compatible with Google Home, Alexa, Nest, and other equipment like door cameras.
Vivint requires professional installation, as well as a contractual commitment of at least 5 years, which makes it both expensive and less flexible than other plans. For customers that don't want a monitoring plan, the equipment can still be used for self-monitoring.
Basic system equipment includes a touchscreen panel and 6 smart sensors like door and window sensors, motion detectors, flood detectors, and glass break detectors.
Pros
Impressive features and technology
Mobile control of the system and video monitoring through an app
Build your own custom system
Home automation services
Cons
Additional features can turn this into a pricier option
No DIY install option
See the full review of Vivint here.
---
Best for professional monitoring
Frontpoint

Frontpoint has one of the most comprehensive offerings amongst our top picks. The company has an A+ with the Better Business Bureau and is well known for its customer service, ease of DIY installation, and home automation features.
Remote monitoring plans include fire and flood protection, as well as automatic alerts to a police dispatcher in the event of tampering or forced entry. System hardware includes everything from entryway and glass break sensors to motion detectors and home security cameras. All devices can be integrated with any Z-Wave products, including those from Nest and Philips.
Pros
Wide variety of features and options
Indoor and outdoor cameras, as well as environmental monitoring
Live video feeds and cloud storage available
Outstanding customer support and service
Cons
Requires one- or three-year contracts
Can get expensive for the full menu of features
See the full review of Frontpoint here.
---
Best for DIYers
SimpliSafe

SimpliSafe offers one of the most affordable, flexible, and feature-rich home security systems on the market. The company has no long-term contracts, and a small monthly fee for monitoring that can be canceled anytime.
SimpliSafe equipment is sold either as a bundle or individually and comes with a 60-day money-back guarantee. Equipment is current with all the latest features and includes keychain remotes, indoor video cameras, motion sensors, door/window entry sensors, panic buttons, sirens, smoke and carbon monoxide detectors, water and freeze sensors, and motion sensors.
Unfortunately, there's limited support for home automation, but the equipment is compatible with Alexa and Nest Thermostats.
Pros
Affordable offering compared to competitors
No long-term contract or early termination fees
Very customizable security system
Protection on the go with wireless connectivity and mobile apps
Cons
Self-installation is easy but may take some tweaking
Various choices may be hard to decipher what system is best for you
Requires reliable cell service since the system isn't hardwired
See the full review of Simplisafe here.
---
Best for professional installation
ADT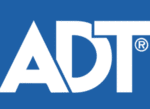 ADT is one of the oldest and most established security companies in the US.  With more monitoring centers than any other security company, ADT is also pricier than most. ADT's home security systems also lack features like video monitoring and mobile apps. What's more the company's wireless system requires professional installation and no DIY installation options are available.
ADT offers multiple packages at different price points, starting with a basic package that includes a touch screen controller, wireless door and window sensors, a panic button, and a motion sensor. Depending on the package, customers can remotely control lighting, temperature, and smart locks, as well as take advantage of 24-hour alert monitoring and video security.
ADT requires longer-term contracts that range from 2 to 3 years. This is the best option for a comprehensive professionally installed security solution with long term professional monitoring.
Pros
Affordable offering compared to competitors
Very reputable company
Can monitor employees entering a building with a key fob system 24/7 customer support
Hardwired system
6-month money-back guarantee
Cons
More expensive than others
Pricing difficult to estimate
ADT must do all installation, updates, and fixes at a cost
Requires a three-year contract
---
Best for entry-level
Brinks

Brinks has been in the security industry for 150 years, which is evidenced by the variety and depth of the company's offerings. The company has an A+ rating with the Better Business Bureau and was ranked #1 in Customer Satisfaction in 2018.
Brinks' preconfigured wireless system can easily be installed.  What's more, alarms can be armed/disarmed via the mobile app. Video streams can also be viewed using the mobile app and can be saved to the cloud for later retrieval. In addition, the system can be configured to send alerts via SMS, email, or voice when an alarm goes off.
Plans start at $29 per month, and Brinks offers a 30-day money-back guarantee if you are in any way dissatisfied with the equipment or the service.
Pros
Impressive features and product options
Wireless system that works on 4G LTE cellular backup
Great customer service and support offered
24/7 monitoring with quick response time
Cons
36-month contract required for video surveillance package
Not dedicated solely to business security, so some features missing
Professional installation costs $199
Basic warranty is only two years
See the full review of Brinks here.
---
Most affordable no-contract home security system
Abode

Abode is known for its powerful home automation features that can be added to the basic starter package. Unlike many of its competitors, the company doesn't force customers into long-term contracts and offers a free tier for customers that would prefer to just self-monitor.
Installation is DIY, and the equipment can be remotely accessed by a mobile app and web tool. While all equipment must be paid for upfront, installment plans are available, which lowers the initial out-of-pocket costs.
People looking for the flexibility of no fixed contracts will like Abode, since professional monitoring for short periods of time is available, which is great for peace of mind while on vacation. The company also offers a 30-day return policy.
Pros
Solid offering of technology
Smart home integration
Easy DIY installation
Free self-monitoring offered through mobile apps
Cons
Customer support lacking significantly
Only offers a one-year warranty on hardware
No outdoor security cameras
New company with a lack of customer reviews
See the full review of Abode here.
---
Best for rural home security
Protect America

Protect America is a trusted name in home security and is known for its great customer service. The company offers packages for a variety of different budgets, with higher-end packages being some of the most expensive on our list.  On the flipside, however, is Protect America's Lowest Price Guarantee, where the company will match the lowest total price of equipment and monitoring from competitors over a 36-month period. Contracts have a minimum length of 36 months and require no upfront fees.
Protect America's wireless equipment supports DIY installation and includes devices like door/window entry sensors, motion detectors, video cameras, garage door sensors, glass break sensors, carbon monoxide detectors, smoke and heat sensors, water leak/flood sensors, indoor cameras and keypad door locks.
What's more, the equipment can be integrated with home automation Z-Wave standard products, which include brands like Huawei, Nortek, and LG Uplus, as well as Amazon Echo Dot.
Pros
Smart home integration
Lowest price guarantee for 36 months
No upfront fees
Lifetime warranty for equipment
Cons
Higher-end packages can get quite expensive
Canceling early means paying off the remaining balance for the contract
---
Best for techies
Google Nest Secure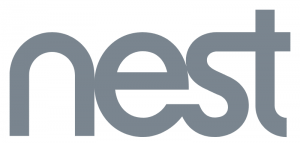 Google's Nest Secure starter kit costs $399, with DIY installation. And while self-monitoring is a possibility, Nest has partnered with Brinks Home Security for professional monitoring.  A 3-year contract costs just $19 per month, while a month-to-month plan comes in at $29 per month.
The wireless equipment is both functional and attractive, and the basic package contains a base station and key fobs for arming and disarming the alarms, as well as combination motion and door sensors. The Nest home security system also offers innovative features, like a light that turns on to light your way in the dark when it detects movement and a button that temporarily deactivates the sensor on your door to prevent false alarms when it's opened. Equipment is also compatible with Google and Alexa's voice commands.
The Nest app comes free with the Nest Secure system so that you can control your security system and any other Nest devices. Nest cameras aren't included in the security kit but can be purchased separately. A separate Nest Aware subscription provides cloud storage for video and facial recognition that detect strangers from family.
Pros
Innovative features
Elegant design and solid build quality
Door sensors combined with motion sensors
No subscription needed for the app
DIY Installation
Cons
Starter kit is expensive compared to other DIY brands
Higher-end packages can get quite expensive
---
Best for self-monitoring
Ring Alarm Security System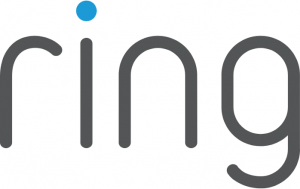 Ring Security combines a basic, no-frills home security system with the flexibility of no contracts.
The equipment is easy to install, and straightforward to set up and use. For an upfront cost of $200, the starter kit includes a wireless base station, keypad, entry sensor, motion sensor, and a Z-wave range extender. Ring's system is compatible with certain home automation products, and the mobile app offers options to configure alarms, security modes, and professional monitoring.
The monthly cost for professional monitoring under the Protect Plus package is only $10, which is substantially lower than many other home security companies on our list.
Pros
Affordable price
No contracts
Easy DIY installation
Self-monitoring is possible
Cons
High upfront equipment cost
No cameras included
No professional video monitoring available
Limited home automation support
Link Interactive

Link Interactive couples great customer service with numerous customization options that range from equipment to length of the contract.  No contract options are also available if the equipment is purchased upfront.
Equipment includes a video doorbell camera, touch screen control panel, security cameras, various sensors, and a grill guard to detect if a grill or stove has been accidentally left on. The system integrates with Z-wave technology home automation products and can be controlled and monitored through a mobile app so that you can arm and disarm the system, control smart home devices, and view camera video feeds.
Pros
Offers 12, 24, and 36 months contracts
Remotely control via the mobile application
No contract if equipment purchased upfront
Strong customer service
Cons
Limited equipment warranty
Large upfront cost for buying equipment
Contract cancellation fees
No option for professional installation